Shows
Rock n Roll Resort v2: A Psybient Soiree
March 30-April 1, 2012
at Kutsher's Resort in Monticello' NY
by Andrea Kosek
|
photography by Chelsea L. Valente
April 16, 2012
page 1 of 2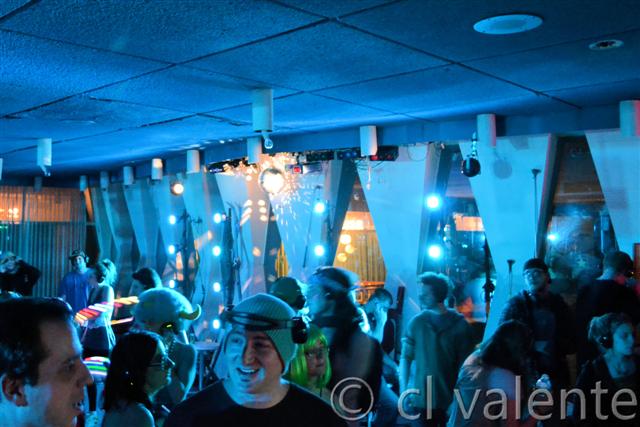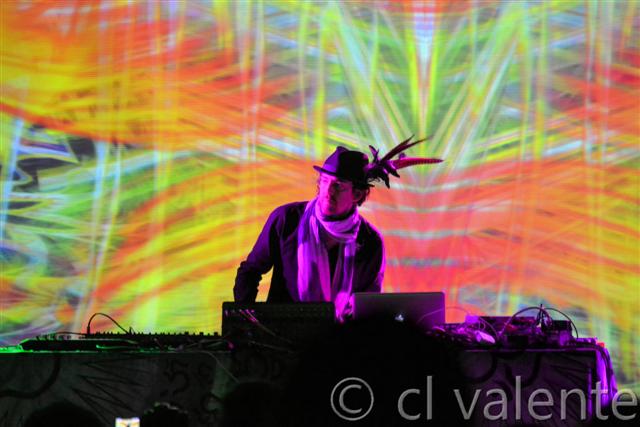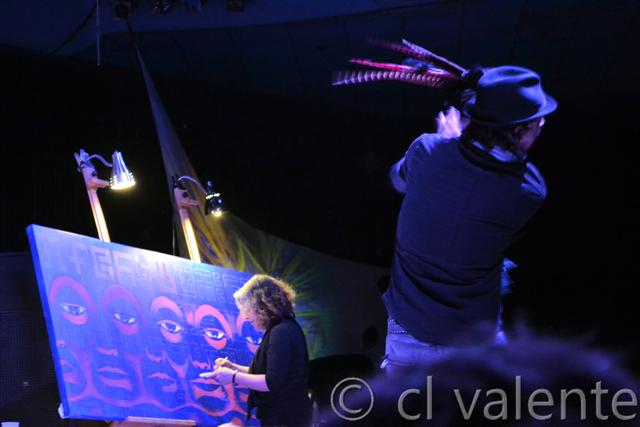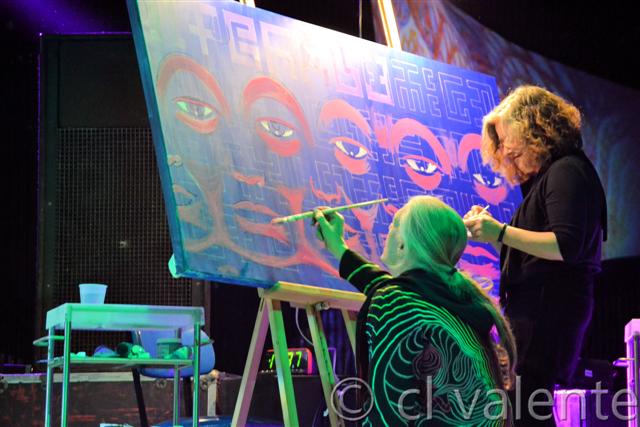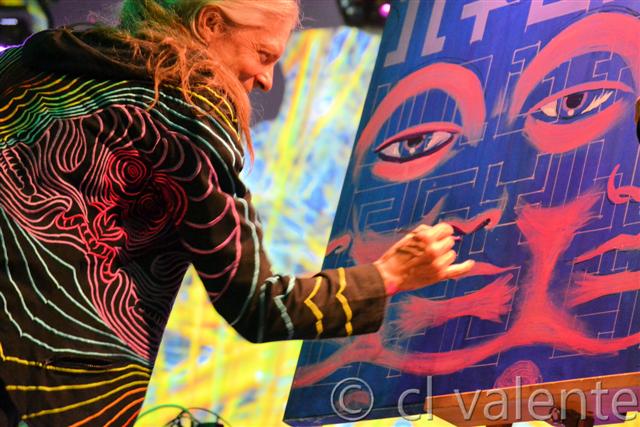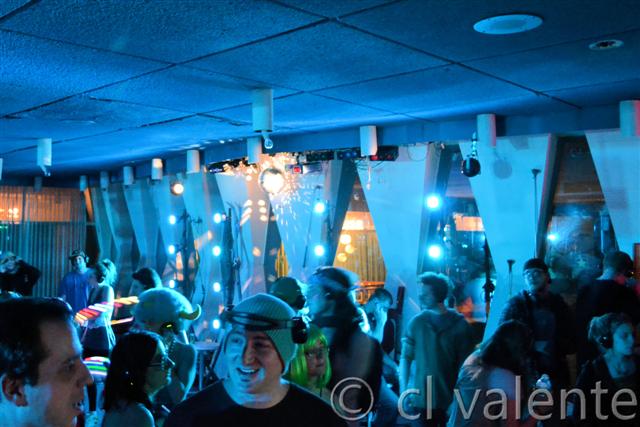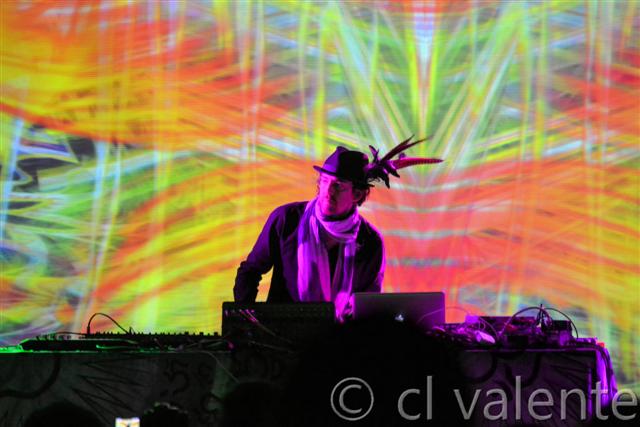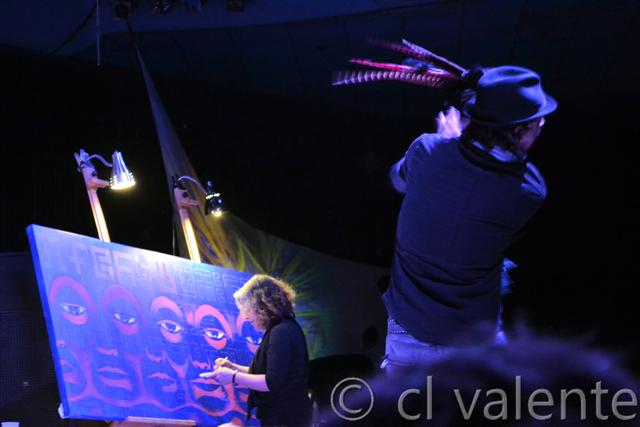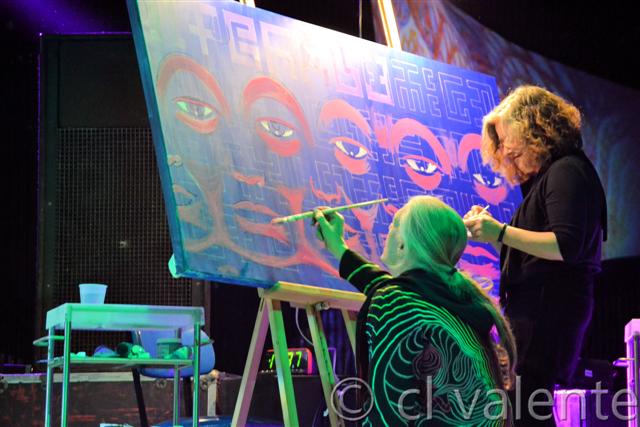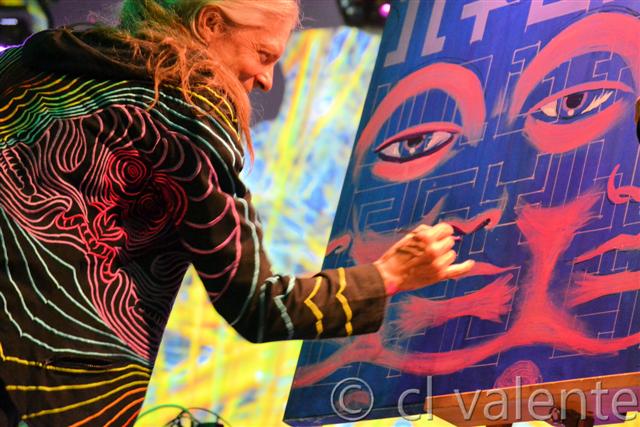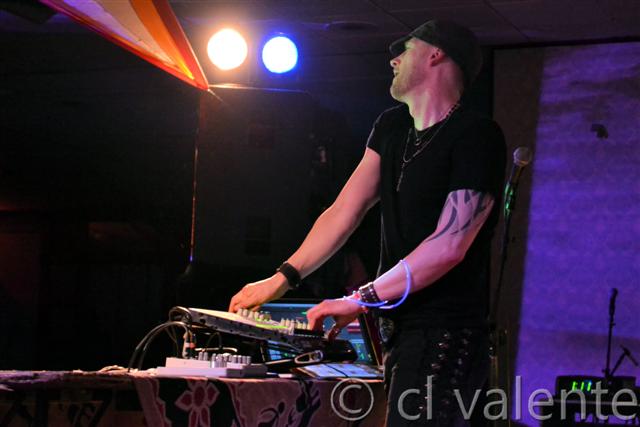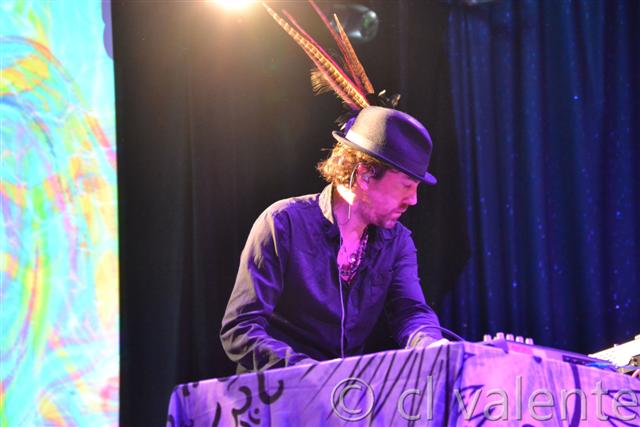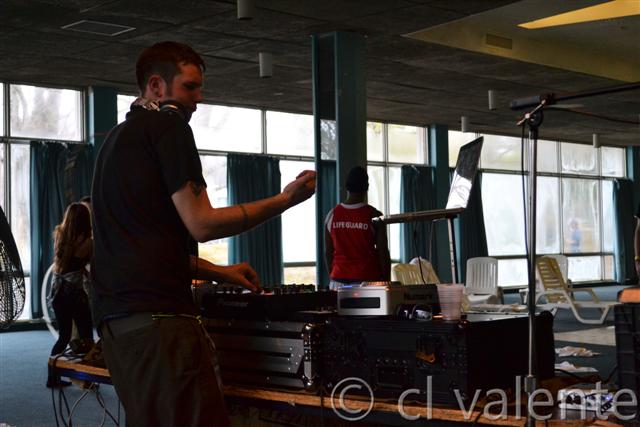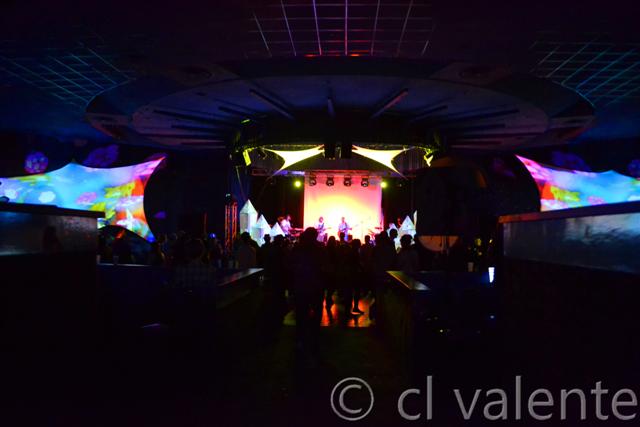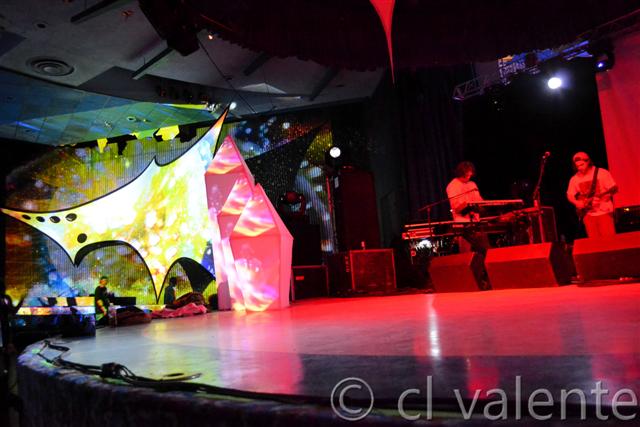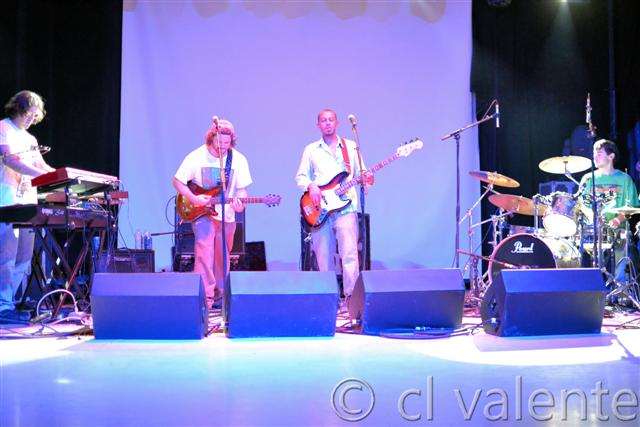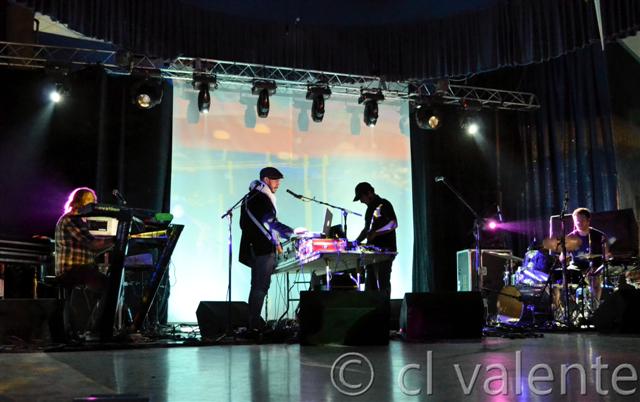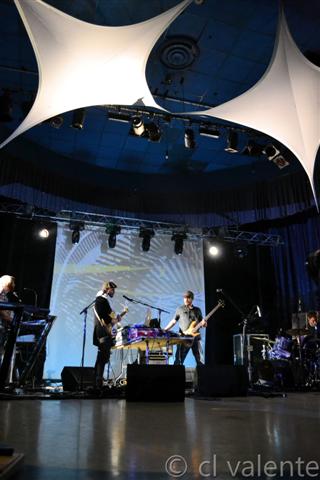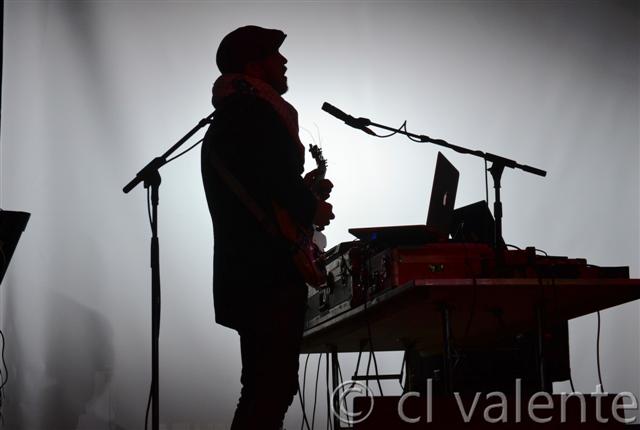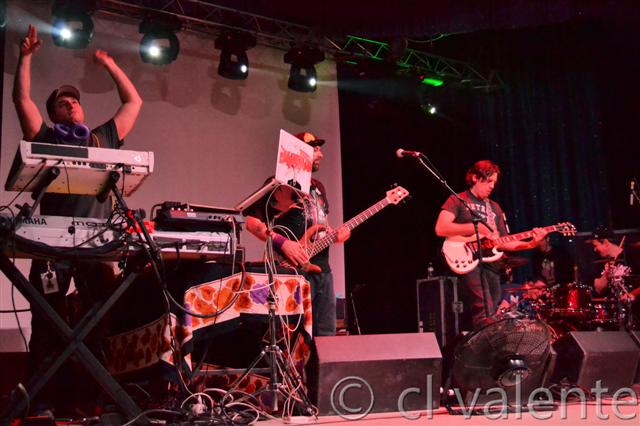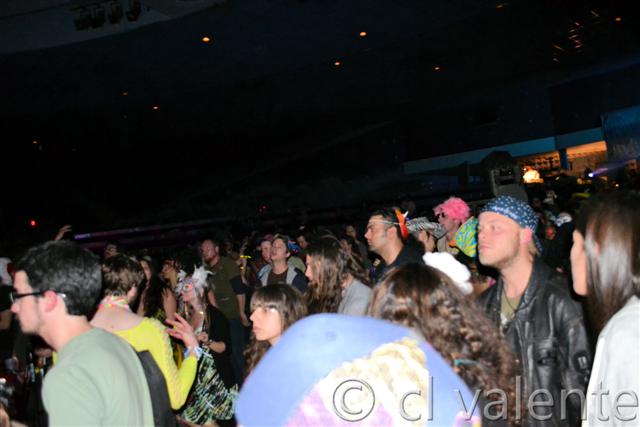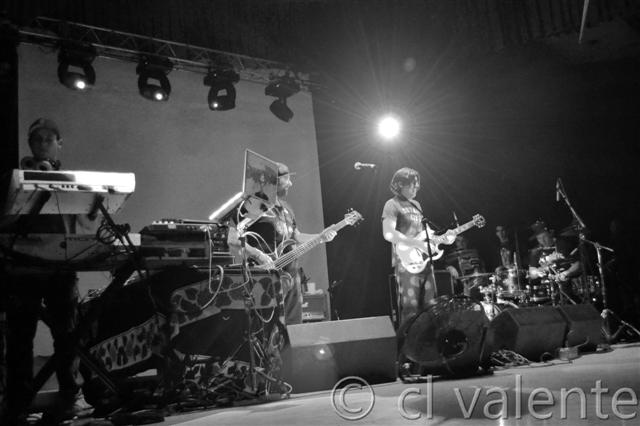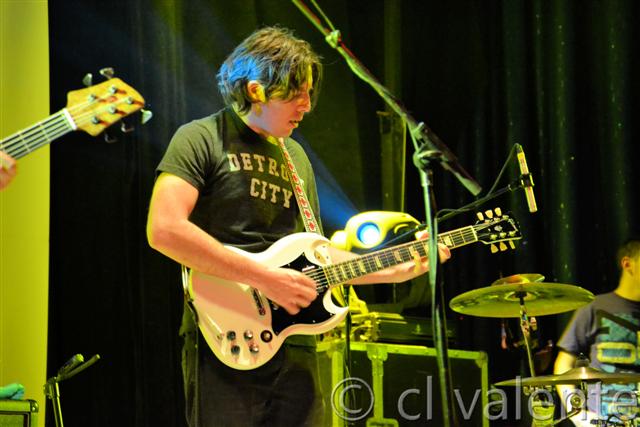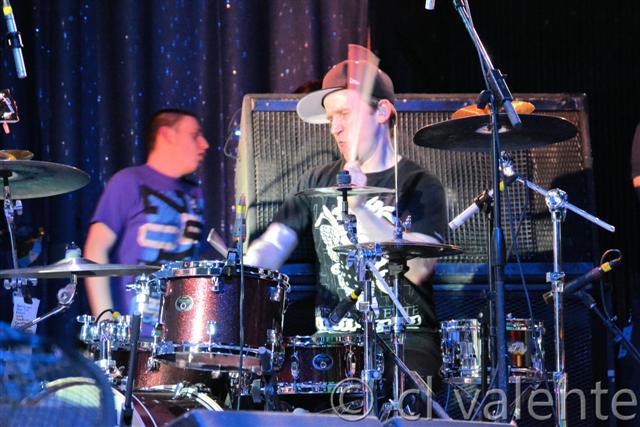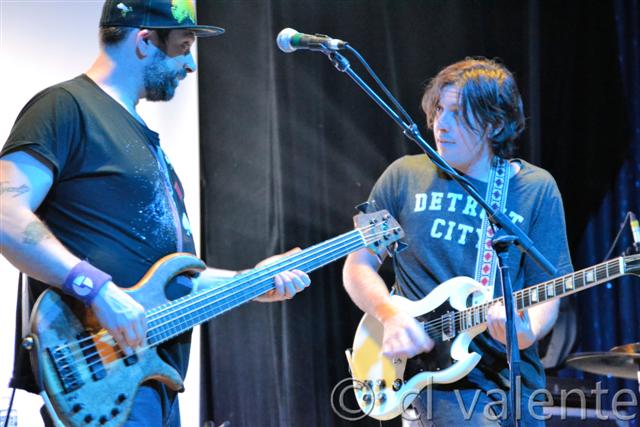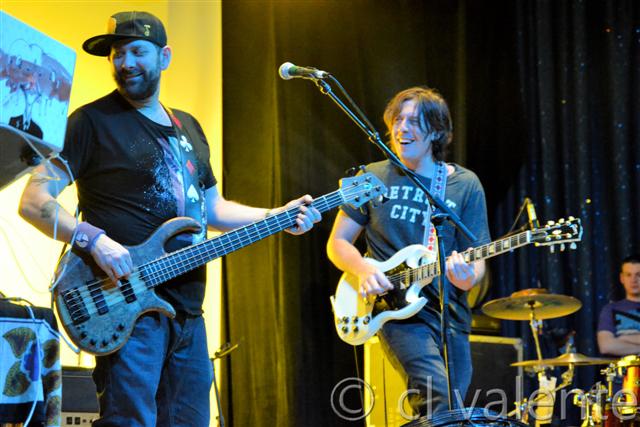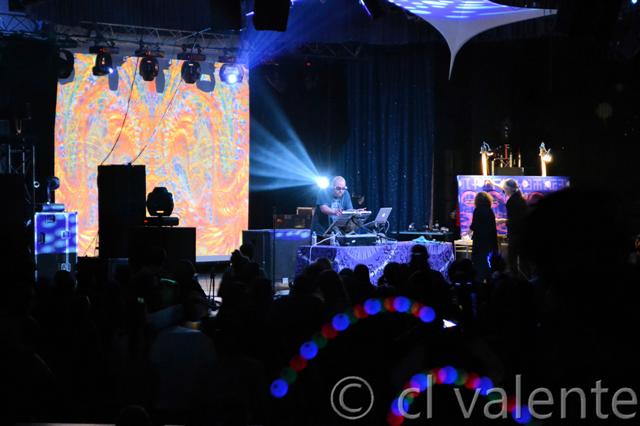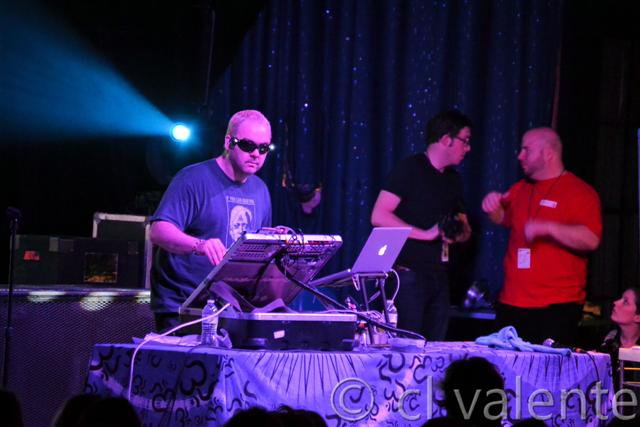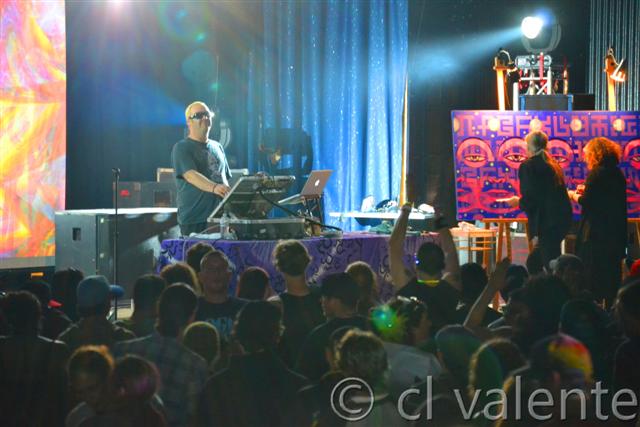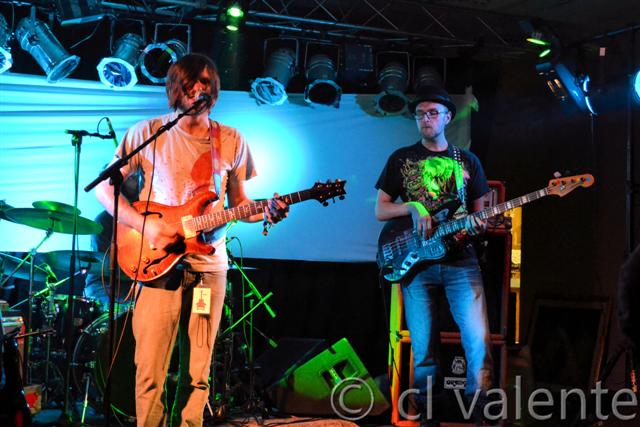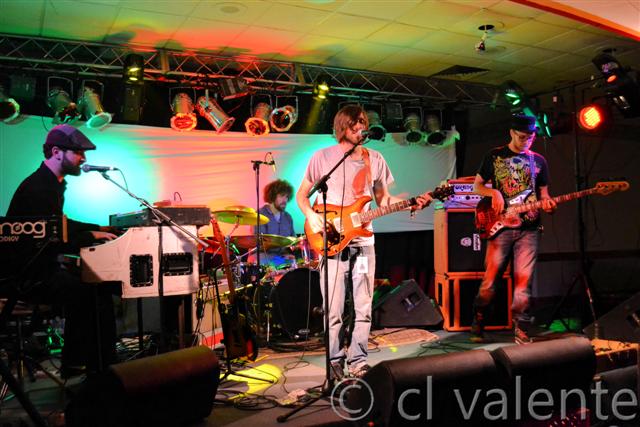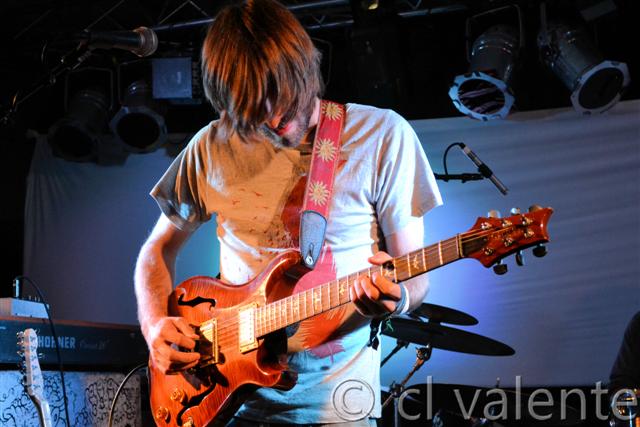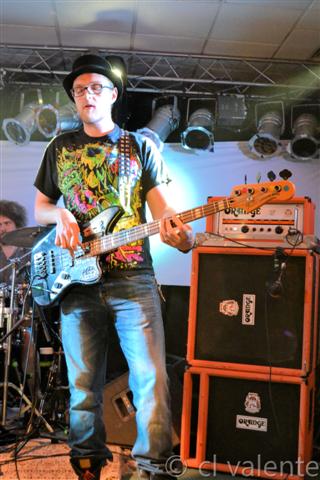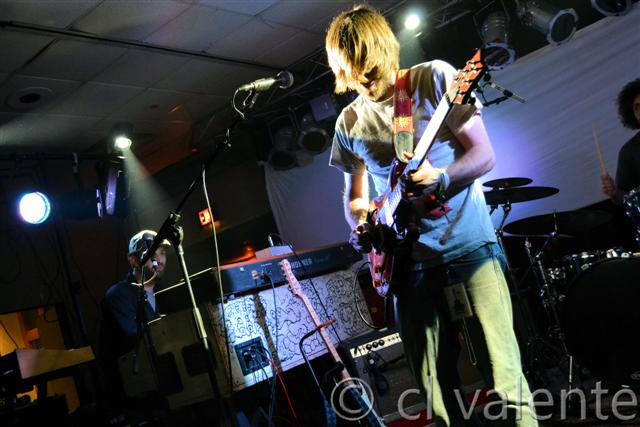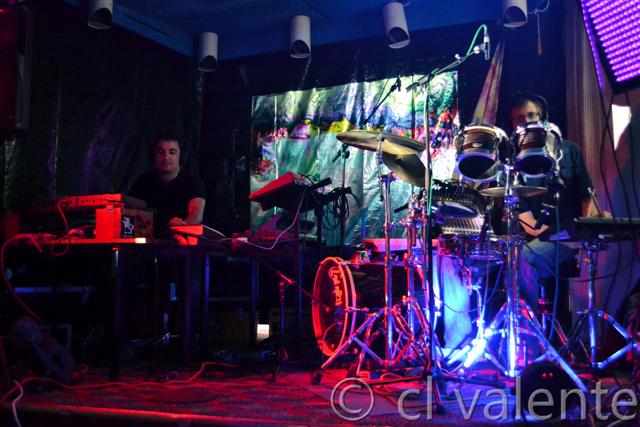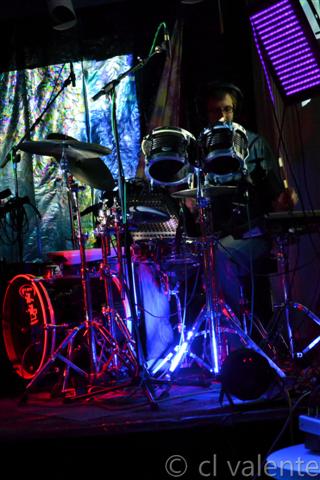 Festivals are no longer a summer past-time. Production companies have expanded the model for hosting multiple day music events by providing attendees with cabin options in the fall' ski resorts during the winter and in the case of Rock and Roll Resort' a hotel and country club for early spring. Bringing an upgraded level of comfort from sleeping in tents on campgrounds to having legitimate amenities such as a bed' toilet and shower' having these little luxuries can ease and appease just about anyone.
We arrived at the Kutsher's Resort early Friday evening' nestled in the notorious Borsche Belt of the Catskills. Its facade looked like an old dormitory; walking inside felt as though I'd been time warped to the 70's. People were moseying around' checking in and getting acquainted to the "Last Resort Catskills' Resort." After a slow' somewhat disorganized check-in process' we finally made our way to the elevator. Just as we loaded our belongings' it stalled for a few minutes then erroneously descended to the dank' desolate lower lobby. All of a sudden it seemingly shifted to a premise of a horror movie; we mistakenly got off the elevator and observed the abandoned unisex hair salon' day care and work out room. It came back down but the door didn't respond to my arm commanding it to remain open. Perplexed and bit frightened' we were stuck on this eerie plane of emptiness. Finally the elevator cooperated and we made it to our floor' the hallways a salmon colored overkill' reminiscent of the hotel from The Shining. Once the stress of settling in was over' we began to venture around our quaint home for the weekend.
Kutsher's is a diamond in the rough. Upon first impression it looked a bit decrepit and outdated' but the place had undeniable eccentricities and plenty of history. It hosted the famous All Tomorrows Parties Festival from 2008-2010' which included music performances curated by My Bloody Valentine and the Flaming Lips. The resort even brought in sports legends such as Muhammad Ali' Wilt Chamberlain and Celtics coach Red Auerbach during the 50's and 60's. Despite its weary appearance' Kutsher's is pretty special.
Wicked Productions did a phenomenal job utilizing Kutsher's layout. The resort was transformed into a indoor multimedia playground. There were five separate performance locations: the acclaimed Stardust Theatre' the "Launch Pad" (upstairs ballroom area)' the pool' its adjacent bar (Deep End Pool Bar) and the "Soiree Lounge." The soiree lounge packed in a variety of vendors' visual art and a small seating area by the stage. Basically "shakedown street" was in the lobby. Going beyond the soiree center were a few vendors lined down the hallway' a table for artist meet and greets and the Overlook gallery where several creative collaborations took place. Exciting art installations' activities' and entertainment lingered around every corner; Kutsher's was truly taken over by innovative minds of the music and arts community.
I couldn't stand still the first night. The theme for Friday was "video game characters" therefore I spotted several Marios' Yoshis' Toads and Zeldas meandering around Kutshers throughout the night. We met with artists Alex and Allyson Grey for a few minutes during their meet and greet since the line kept growing fast. They humbly expressed their gratitude for taking part in such a unique event and were very much looking forward to paint besides Simon Posford and Ott' their favorite musicians to listen to while doing yoga. Several examples of Alex's iconic artwork were on display in the Stardust Theatre and used as a backdrop of the Lauchpad' where I wandered afterwards. Checking out Austin' Texas natives Nadis Warriors' the dance floor was a bit barren but a spurt of excitement was generated when they dropped a bouncy' upbeat remix of the Beastie Boys "Root Down."
Jeff Bujak commandeered the first "silent disco" set on Friday night at the Deep End Pool Bar. The bar was a fascinating setting' blending its own eighties inspired decor (a mirror bar backdrop and red leather stools) with fluorescent paintings and LED light panels. People in headphones jubilantly boogied around to the one man wonder. Bujak is a live production factory. His beat laboratory includes a two-tiered keyboard' samplers' loop pedals' effects and a kaos pad. He loops and layers electronic beats and popular vocals' playing keys over a symphony of samples and arpeggios' occasionally adding a nineties flavor to his intelligent improvisational compositions. When he tossed in a remixed version of Talking Heads "This Must Be the Place (Naive Melody)'" it was a signifying musical moment; Kutsher's was our temporary home' the place where we wanted to be.
Simon Posford was double billed as Friday night's headliners at the Stardust Theatre. First hitting the stage around eleven as Hallucinogen' playing faster' fiercer goa trance tracks. Neo-psychedelic surrealist painters Alex and Allyson Grey collaborated together on stage' improvising with their paint brushes while nodding their heads in enjoyment to Simon's music. Colors swirled' morphed and melted into kaleidoscopic shapes and patterns on three projection screens surrounding the Stardusts' stage. I felt like I was participating in some sort of underground tribal psy-rave' an experience both equally weird and wonderful.
After part 1 of Posford' I went back upstairs to the Launch Pad to check out Phutureprimitive around 1am. Being peculiarly animated behind his laptop' mixers and Ableton controller' Rain balanced bass frequencies and wobbles with melodic leads including both organic and synthesized sounds. One amusing interaction occurred between Phutureprimitive and the crowd when he encouraged everyone to sing along to his energetic and melancholic remix of Gary Jules "Mad World." He shouted' "Come on you all know the words!" Thankfully' no creepy metallic rabbits surfaced during the set.
Going back to the Stardust for part 2 of Posford a.k.a Shpongle' I was disappointed by the missing Masquerade Production' which was supposedly premiering at Kutsher's. Having seen Shpongle DJ once and perform as a live band twice in 2011' it's safe to say Posford is due for new material. However' he never fails to move and enthrall audiences with lush' exotic arrangements like "Dorset Perception" and "Divine Moments of Truth." The perpetual haziness of the Stardust might have indicated a spiritual awakening was happening among some.
DAY 2

Although there were food vendors busting their butts outside in the cold by the Stardust Theater' the room package included catered meals by festival food veterans Feel Good LLC. Naturally' I headed to the dining hall for lunch and dinner each day to treat my hungry self to a healthy variety of entrees that included meat and vegan options' salads' bread' and desserts. As much as I enjoyed the gyros from the vendors' the meal plan was a tasty added bonus!
Getting a late start in the day because of a self-induced food coma' a bathroom trip by the Stardust Theatre led me to Viral Sound. However' my initial reaction upon hearing Phish's "2001" was thinking somebody had brought personal speakers. Once I realized that wasn't the case' I happily skipped inside to hear their invigorating fusion of live electronica' funk and rock. Tall' white glowing crystals were placed on each corner of the stage. The vivacious quartet harnessed the majority of the Stardust's existing energy' as patrons sat in seats' many marked by deep exhaustion from the early morning hours of constant movement and activity.
Around seven p.m. I headed poolside to catch Business Casual Disco. I didn't witness any brave souls enter the pool during this set or throughout the weekend though if I had a pool party' I'd want Business Casual Disco to provide the tunes. The duo (normally a trio) mixed smooth' juicy basslines with sparkling poppy synth leads or vintage brass sections of disco tracks old and new. Properly filtering the highs and lows for buildups and beat matching transitions' I envisioned the music as the soundtrack for a casual but classy cocktail affair. It's a shame the dance floor numbers were low due to a time conflict with Brothers Past.