Shows
moe. down 8
August 31-September 2, 2007
at Snowridge Ski Area in Turin' NY
by Mike McKinley
|
photography by Andrew Hill & Michelle Arthur
September 3, 2007
page 1 of 2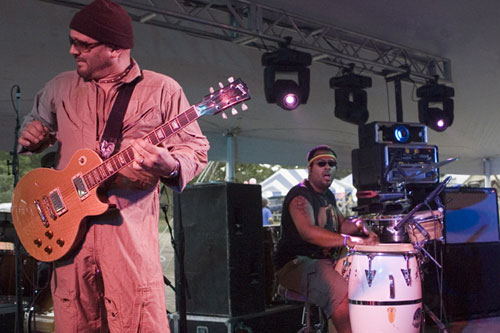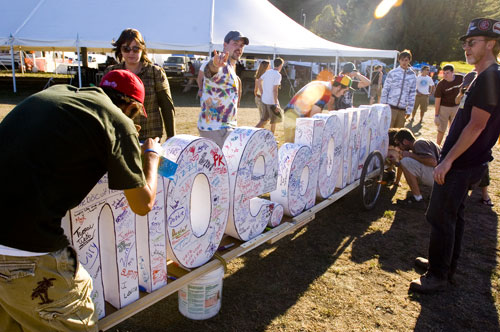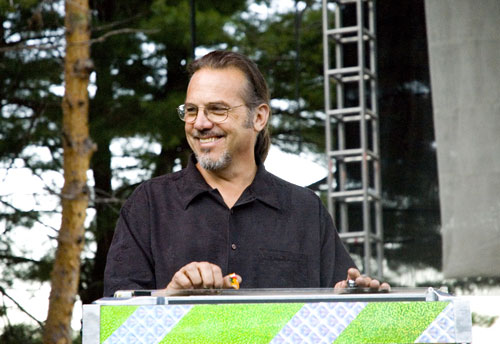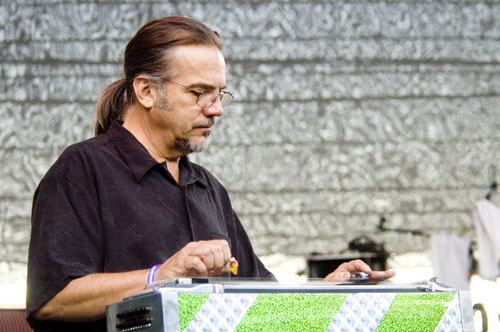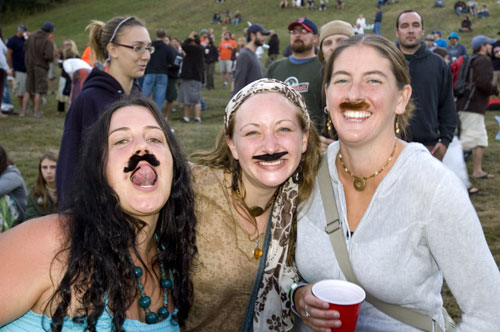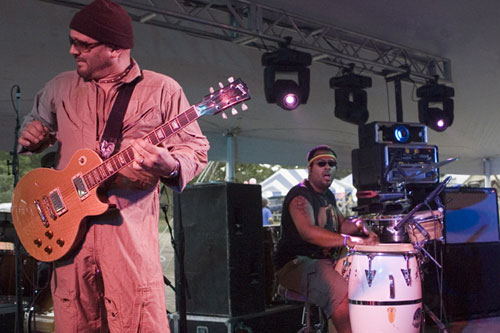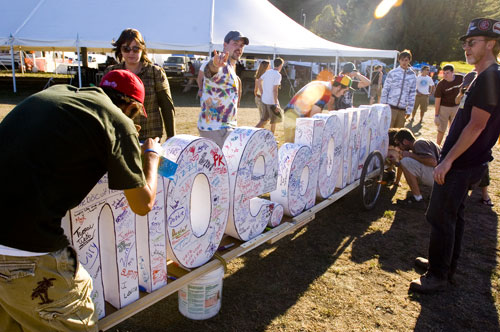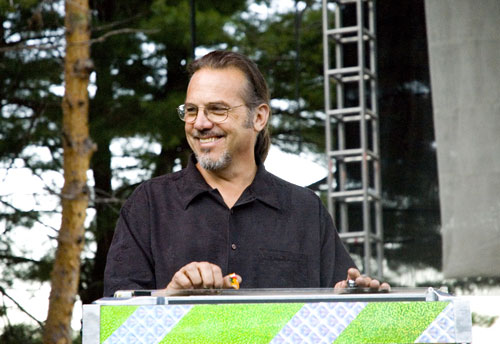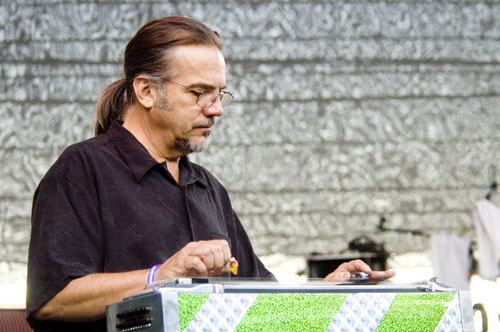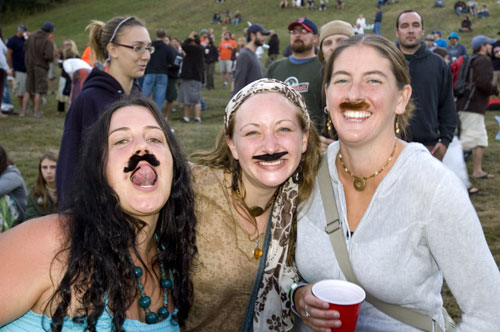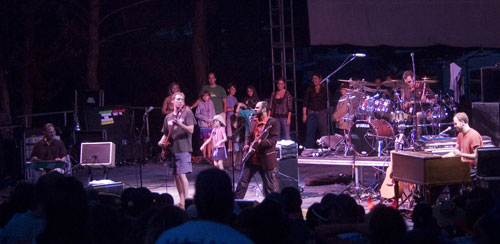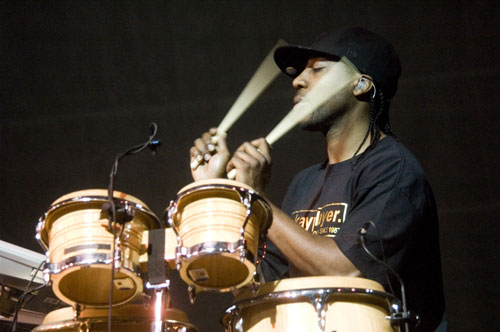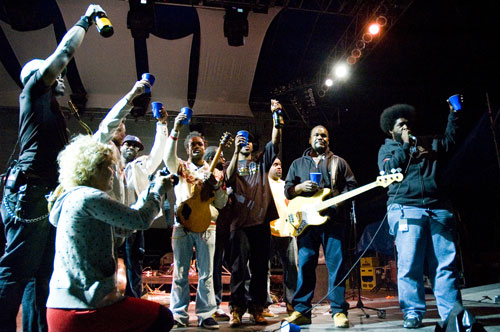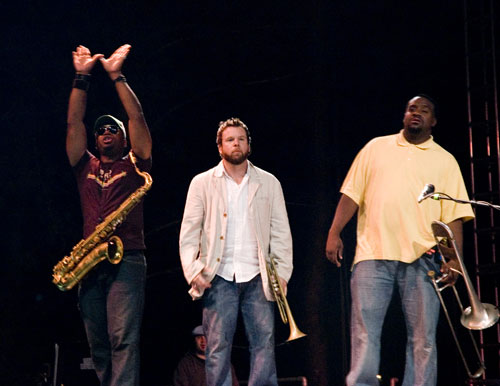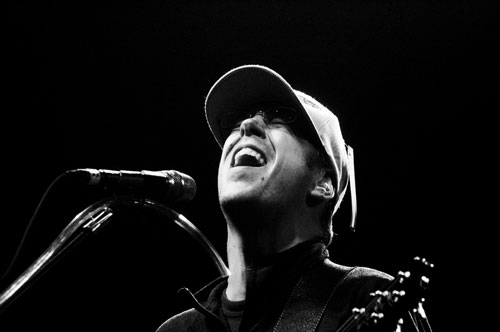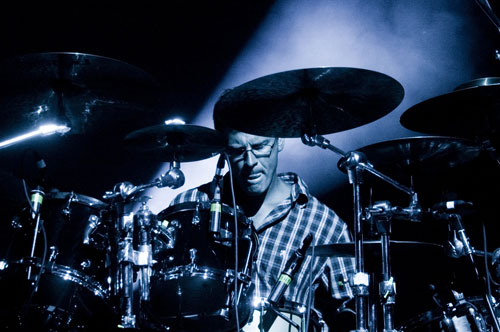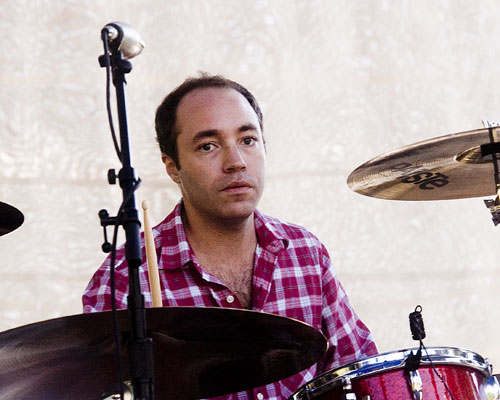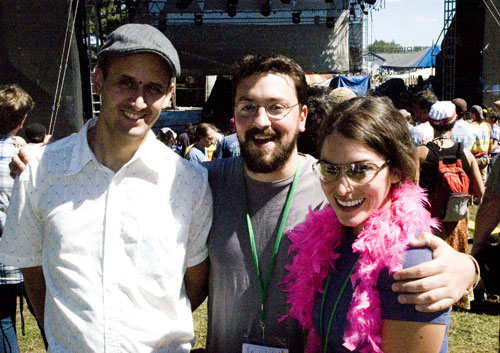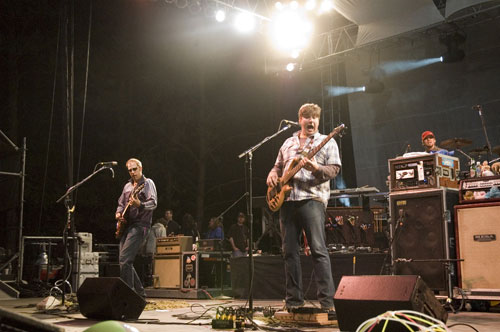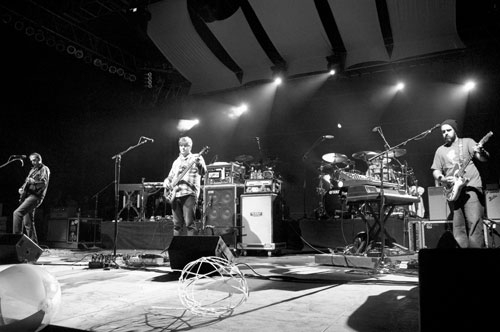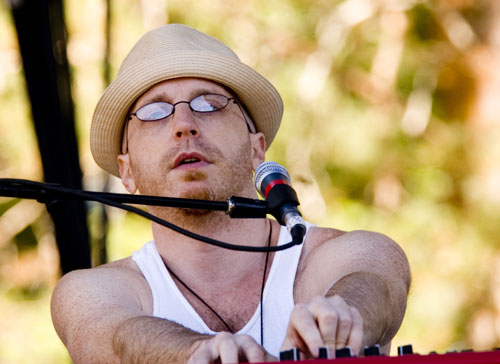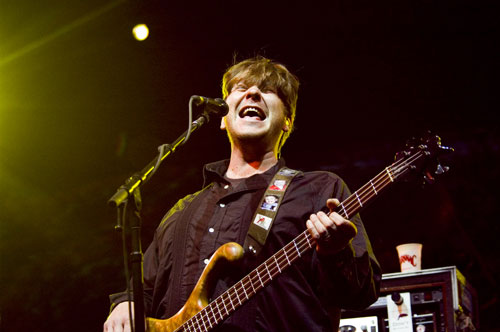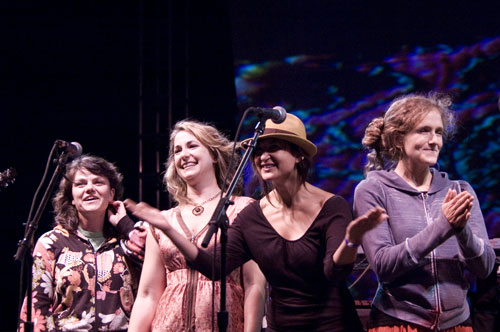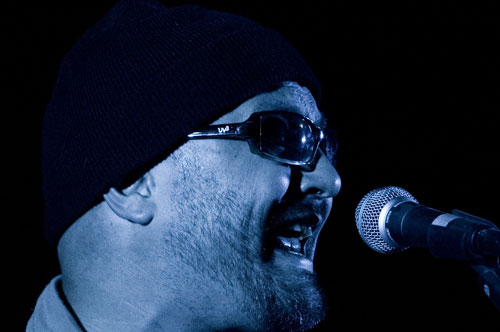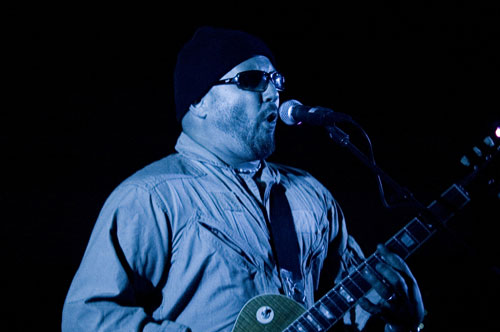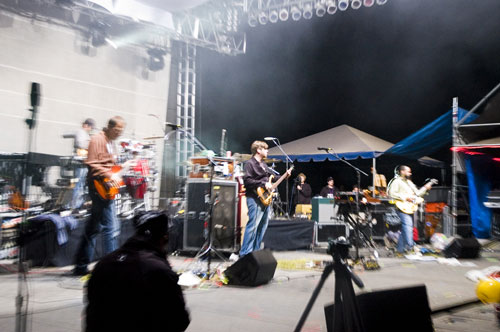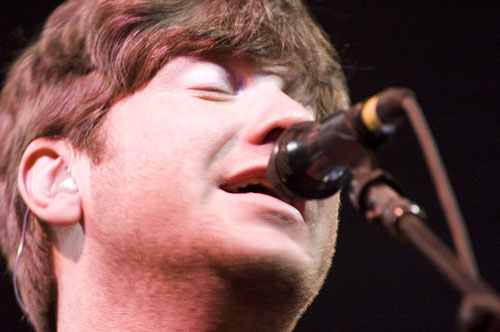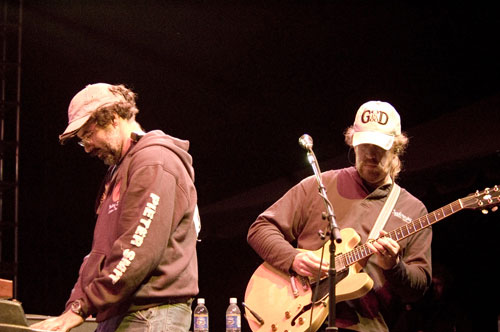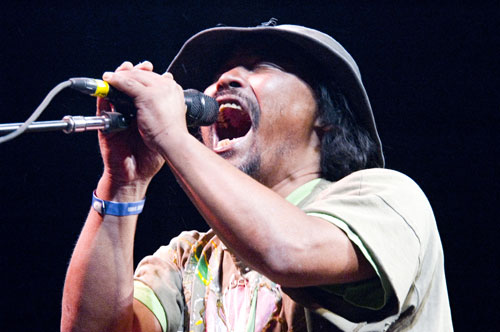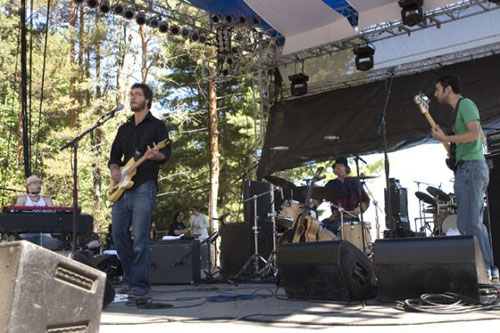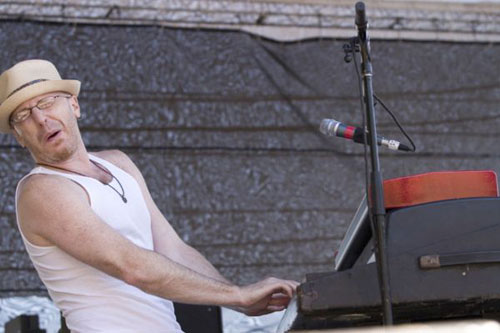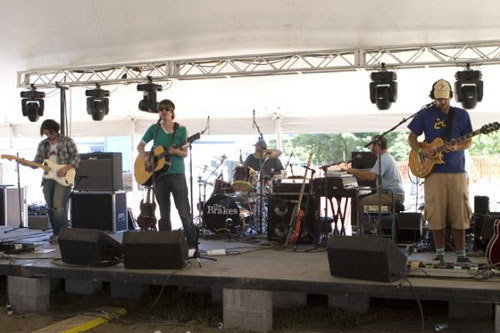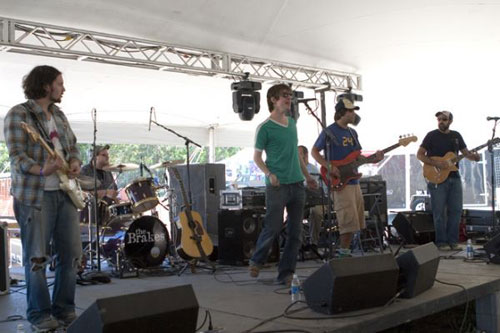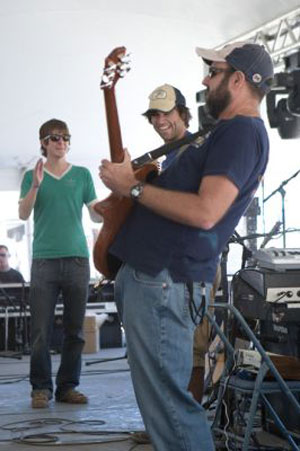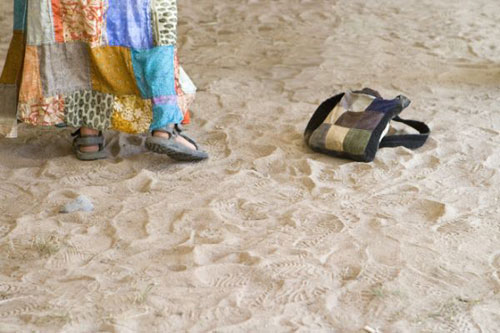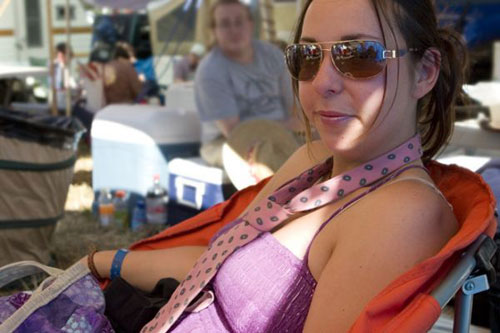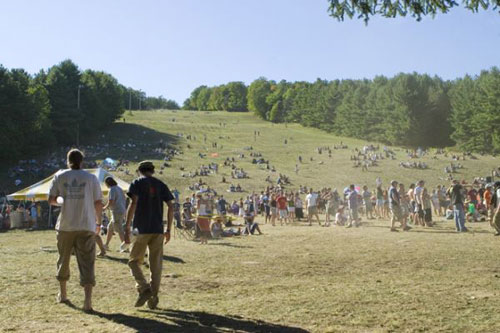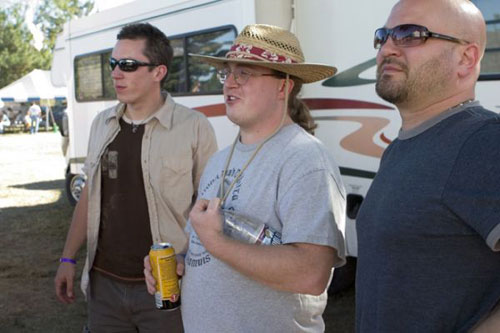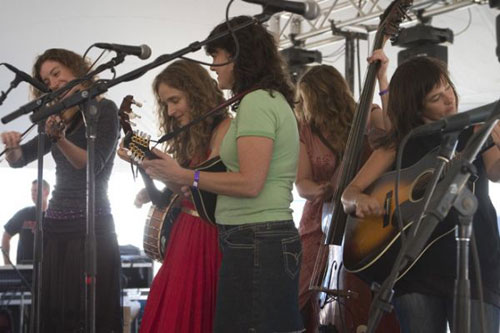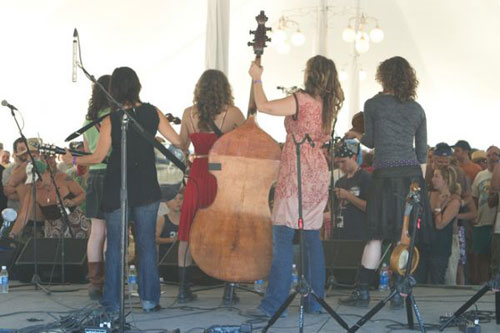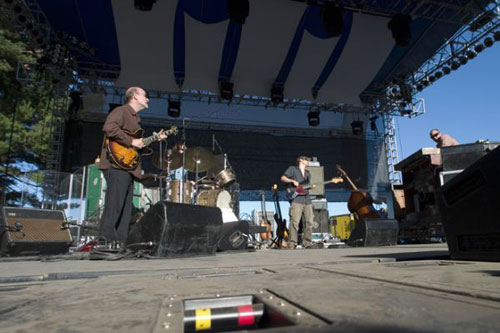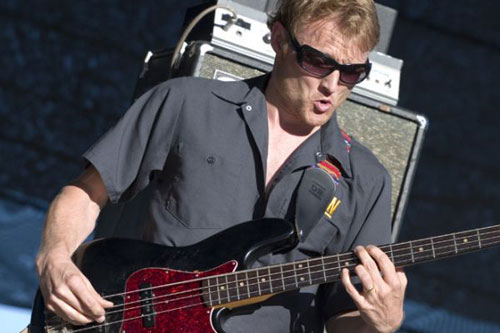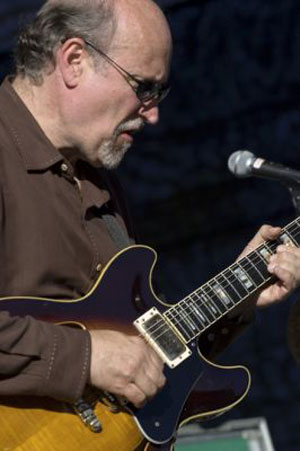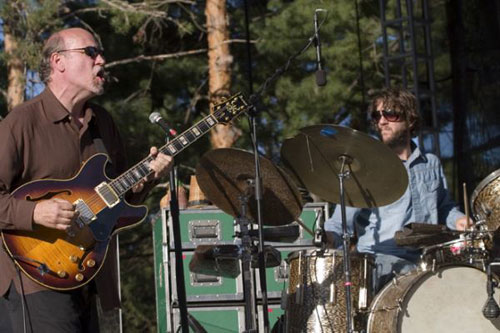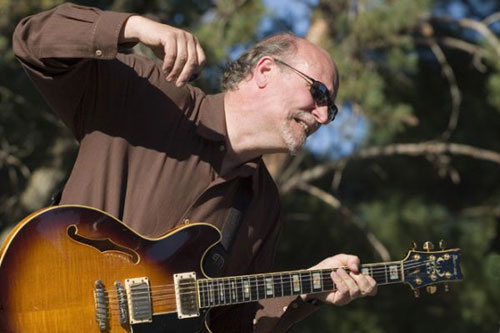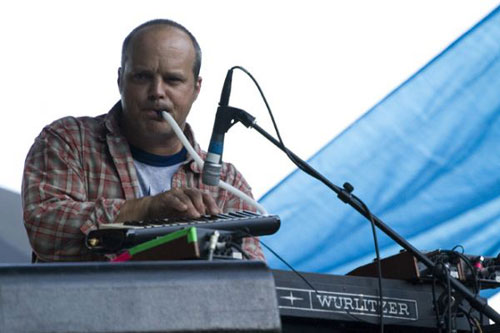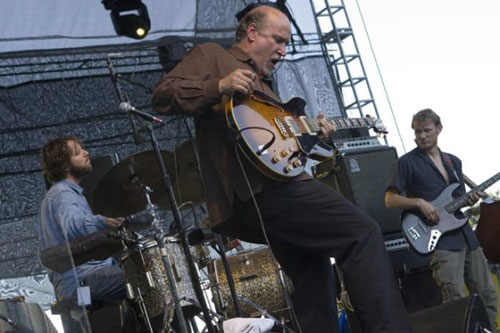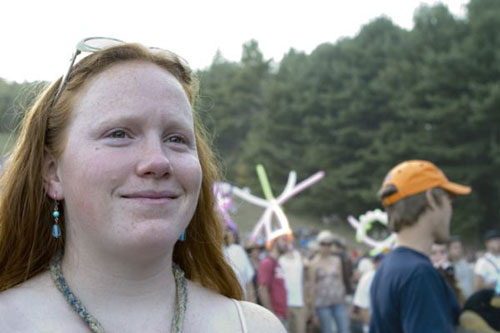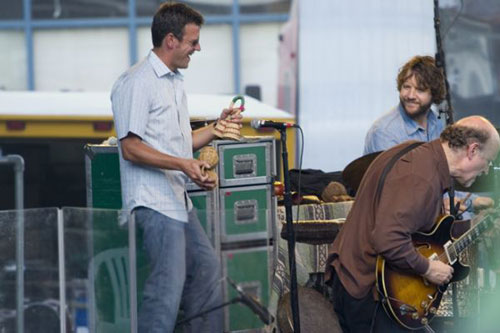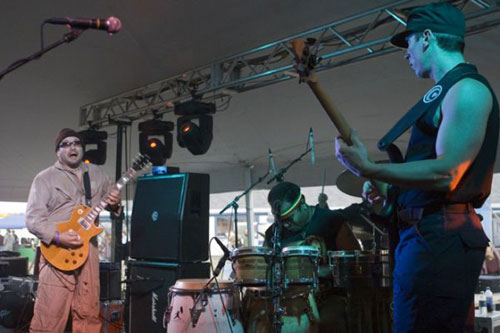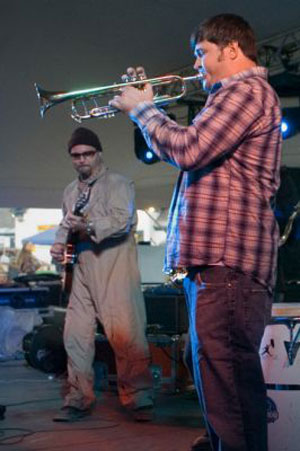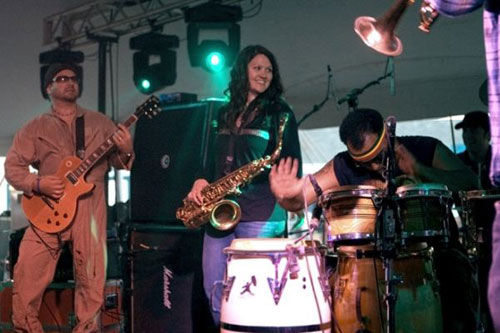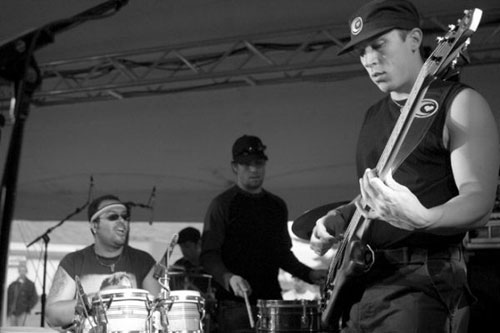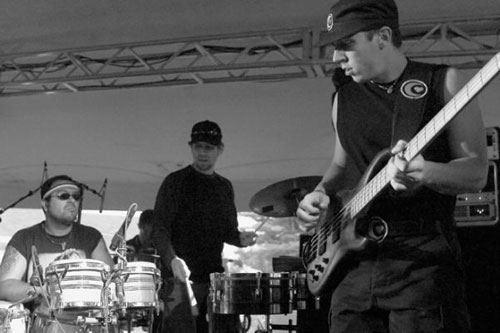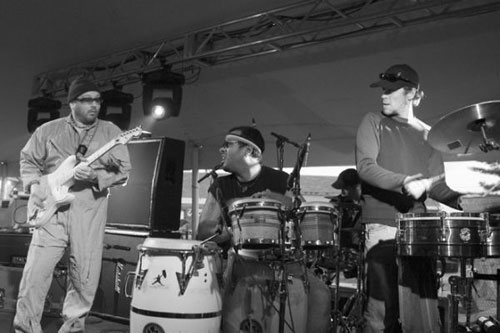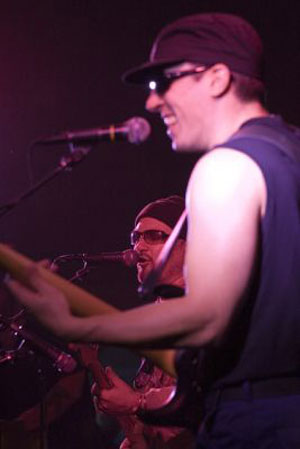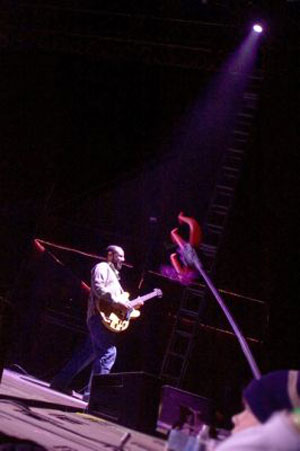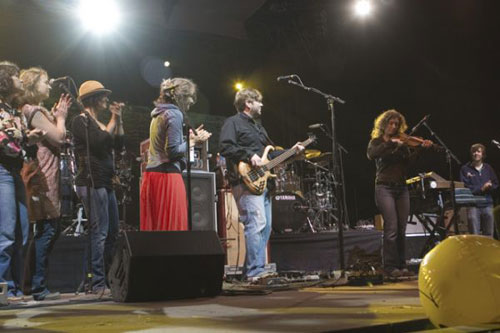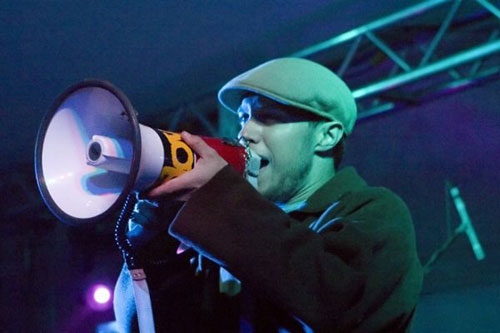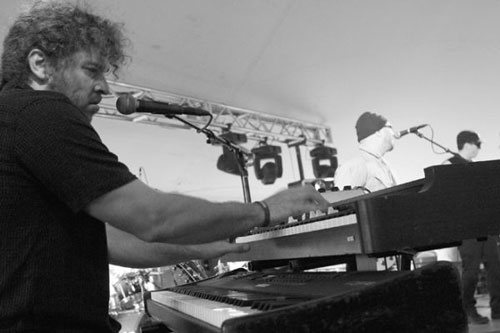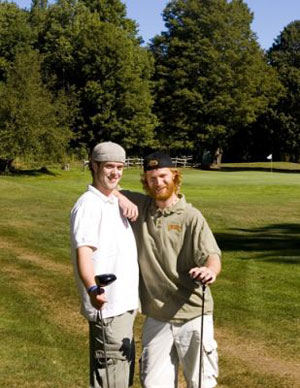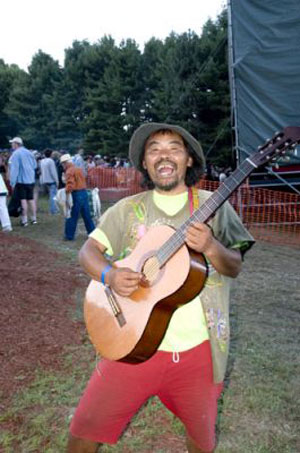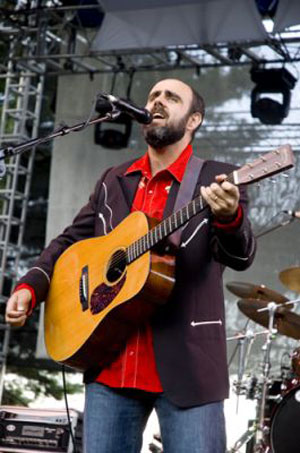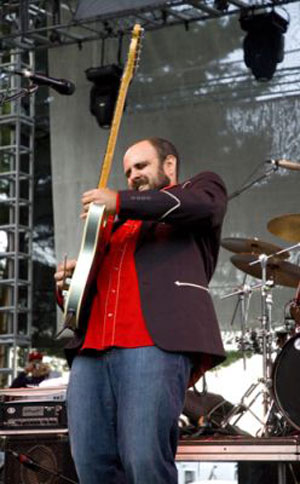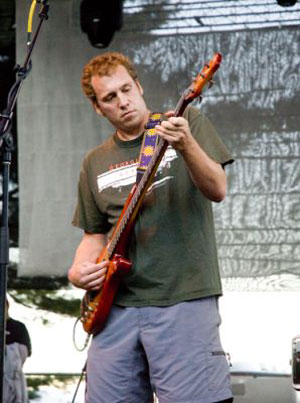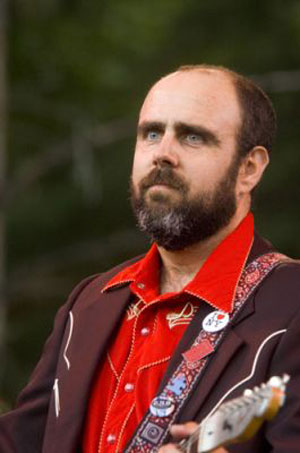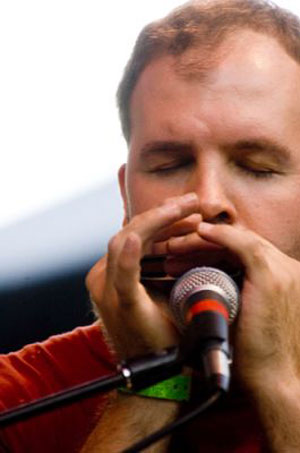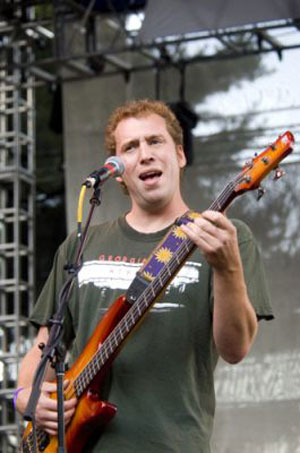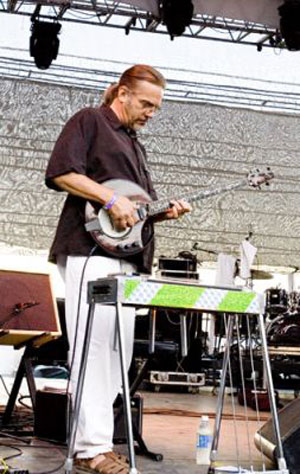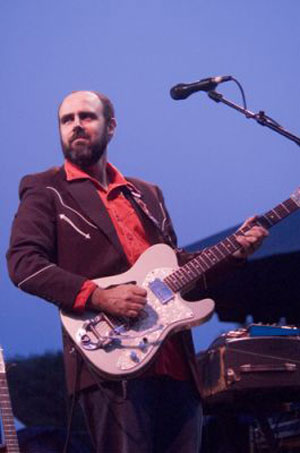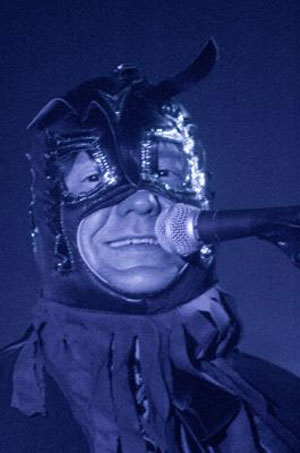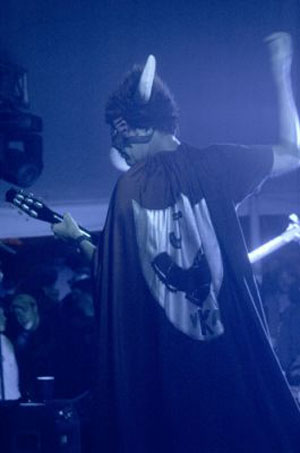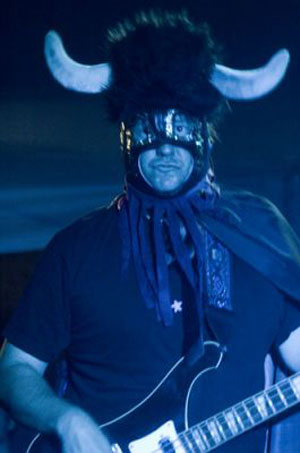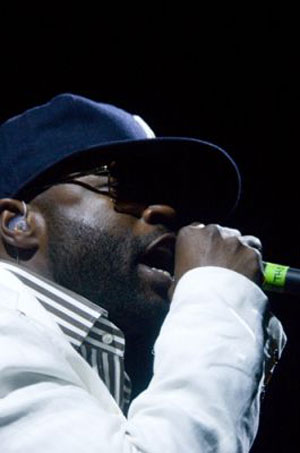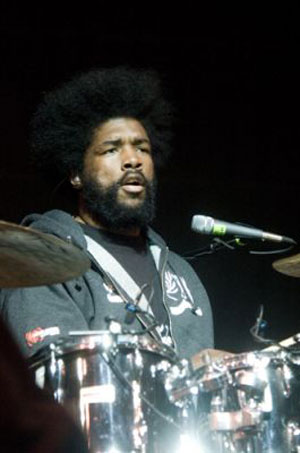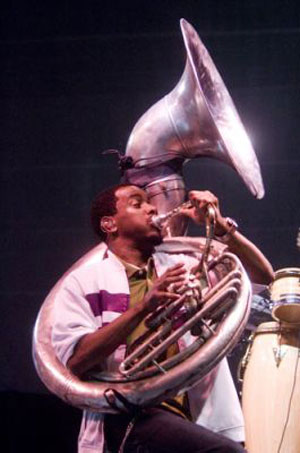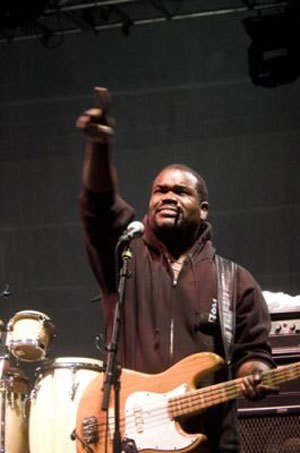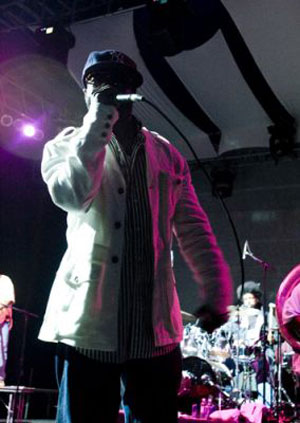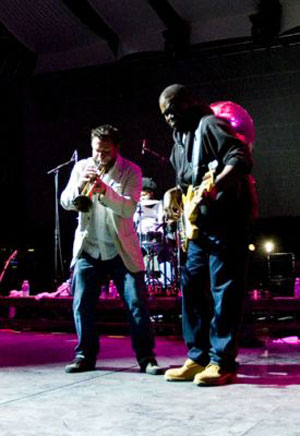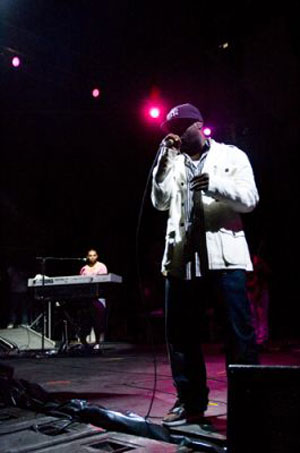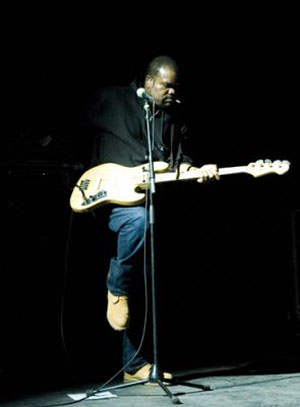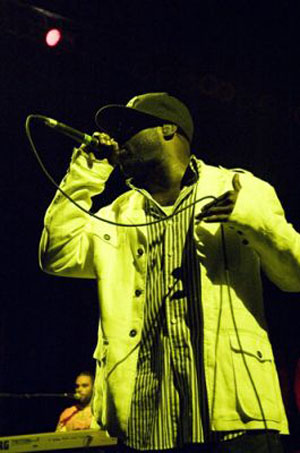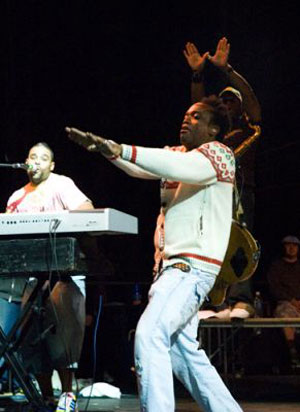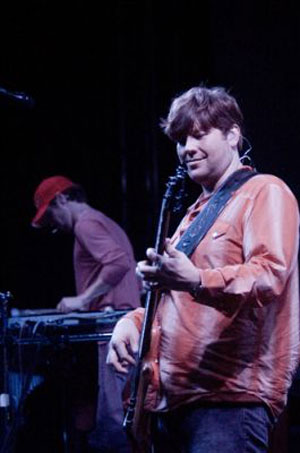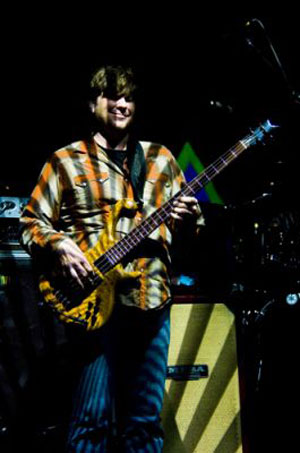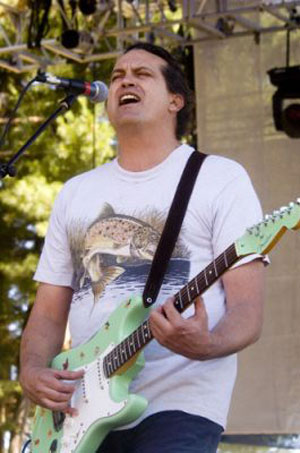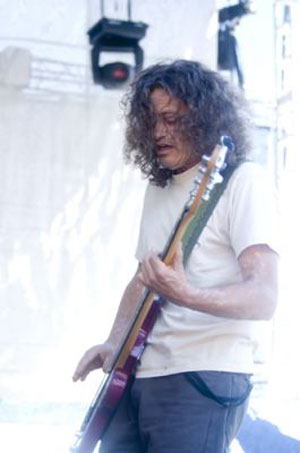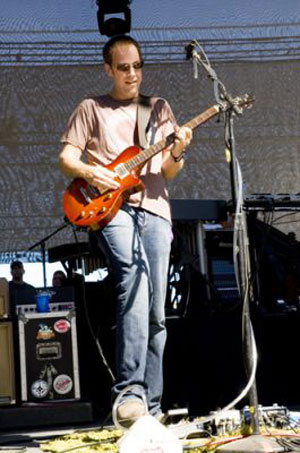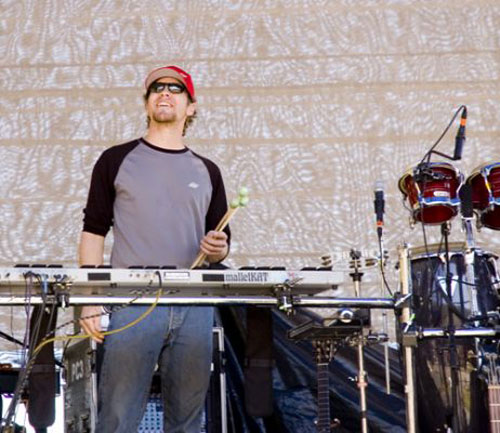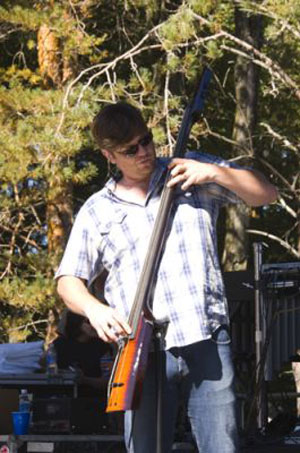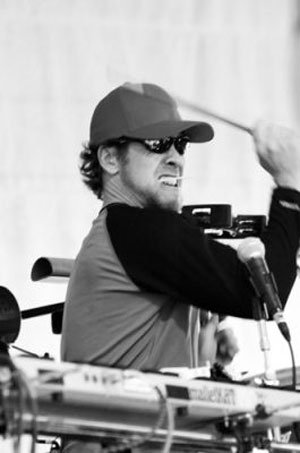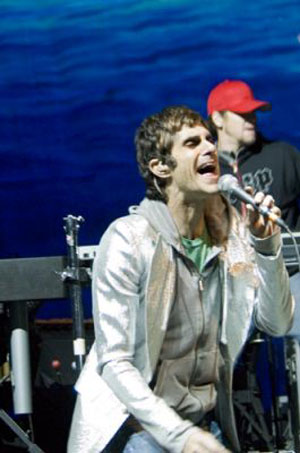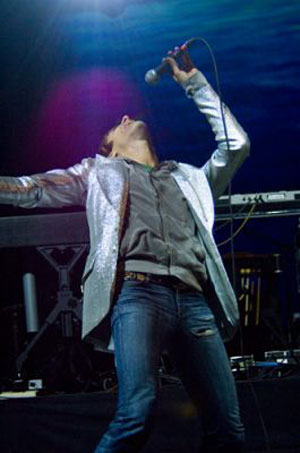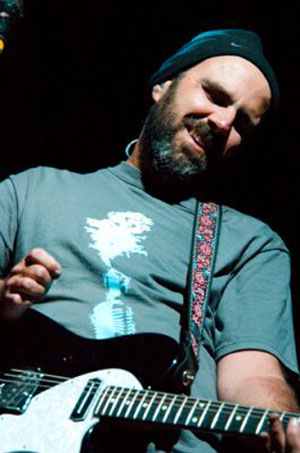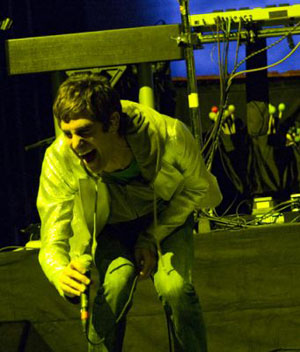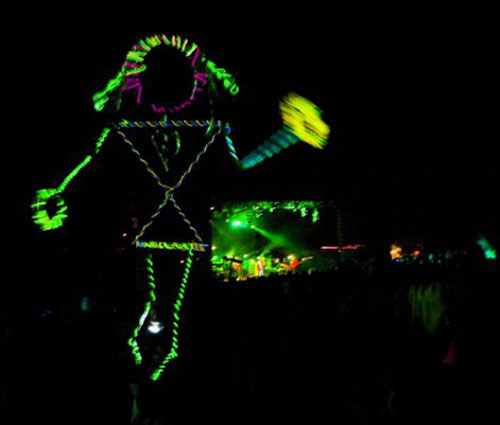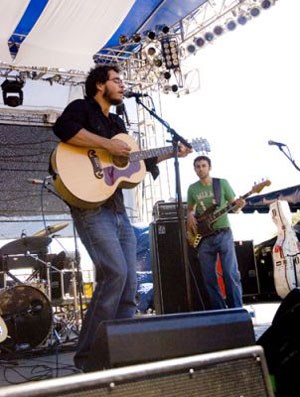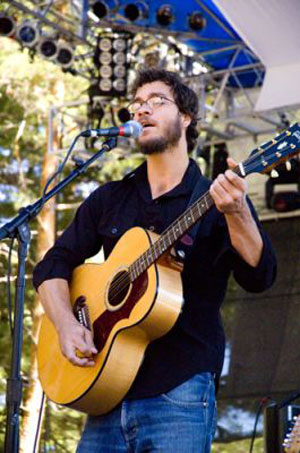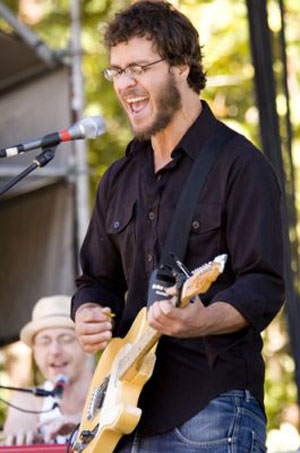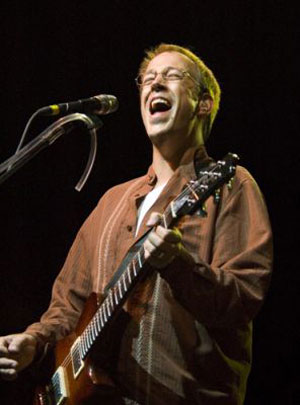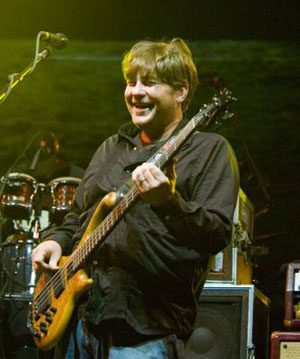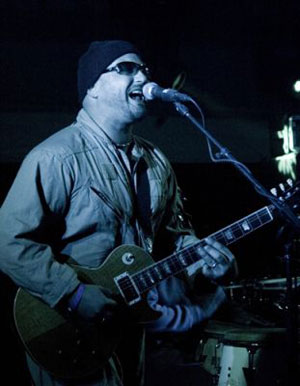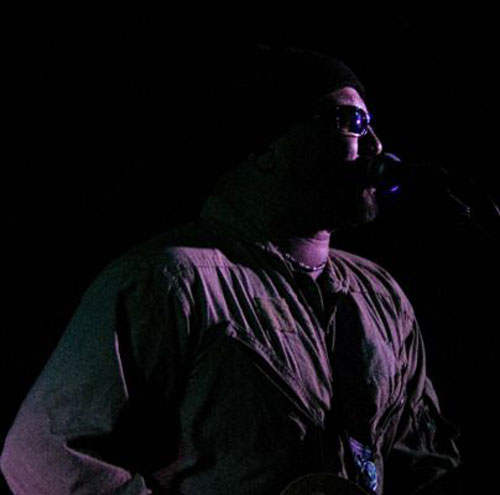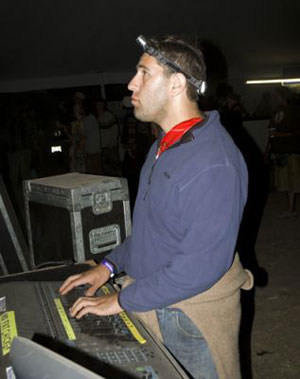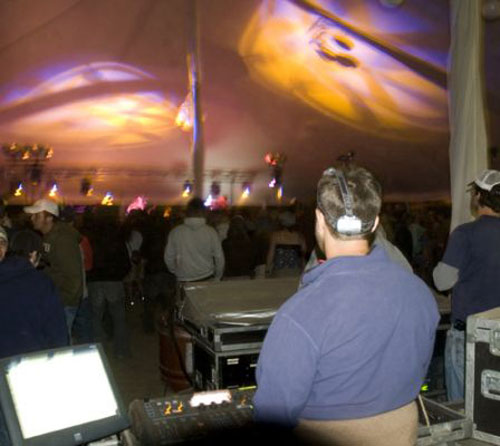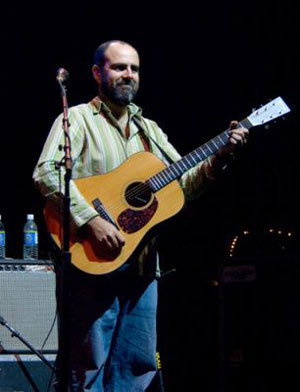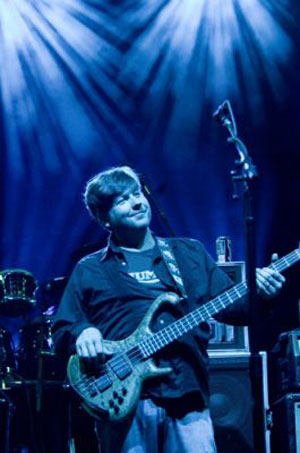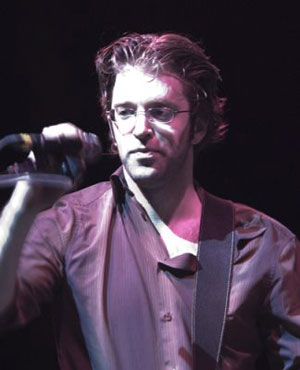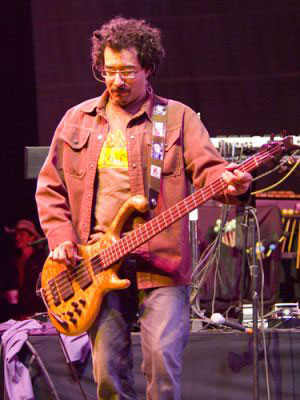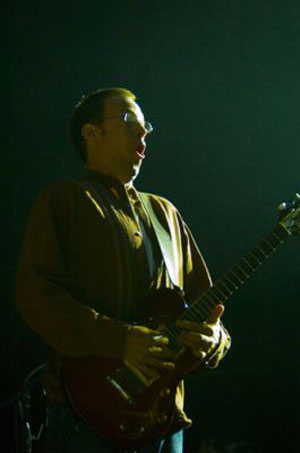 I remember a few years back moe. guitarist Al Schnier telling a story from the stage at Bonnaroo about walking around the food area the night before. Two guys were in front of him in line for coffee and they sparked up a bowl and smoked it right there. He said emphatically that he doesn't even smoke pot anymore' but he really' really loves the freedom. In a lot of ways' that sums up what moe.down is all about for the band: moe. having complete freedom to do whatever they want.
Now in its eighth year' moe.down is a weekend where moe. get to make the most out of this freedom. With six long sets' they have enough time to explore all areas of their playing. Sprinkled throughout the weekend' their side projects play sets (Al and the Transamericans' Ha Ha the Moose)' and to no surprise you'll often find band members sitting in with other bands. The artists they invite make each year's experience unique-they choose bands from a variety of angles. For instance' every year they seem to invite old friends who they've grown up with-this year Strangefolk and Peter Prince & Moon Boot Lover come to mind. Also' every year they invite some of their heroes-like the Meat Puppets and Perry Farrell's Satellite Party. And' of course' moe. was once a band that needed the exposure of a big gig and support to grow' so they understand their role to provide that to younger bands that they believe in-this year it was great to see the Ryan Montbleau Band' Lotus and the Brakes step it up and make new fans. Rounding out the experience is an eclectic and diverse mix of artists-Amos Lee; Medeski Scofield Martin & Wood; Uncle Earl; State Radio; The Roots-that really sum up moe.'s philosophy as a band: draw inspiration and influence from all different types of music.
Every year' without fail' the moe. community (band and audience) creates a great vibe for all the musicians to come together and deliver. Here are some my weekend highlights:

The Band Switch
The Saturday afternoon set by the Meat Puppets was a treat. Leading up to the festival' you could tell from the moe. camp how excited they were that this band was going to be playing moe.down. But the even bigger treat came during moe's second set on Saturday night. They opened with "Big World'" jammed out of it and without stopping they handed over their instruments to the Meat Puppets and left the stage. What happened over the next fifteen to twenty minutes onstage has been debated with opinions that range from "worst thing I've ever heard" to "the greatest thing ever'" and everywhere in between. I fucking loved it' for several reasons. First' I would never expect to see the Meat Puppets take the stage and just play free form' improvisational music. They played weird' psychedelic noise-rock that eventually led to guitarist Curt Kirkwood yelling incoherent fragments of nonsense over the abstract sound-total weirdo stream of consciousness. Secondly' the beautiful thing was not only is it great to be removed from your comfort zone and be completely uncertain in the middle of a set of music' but who could ever predict this to happen? When will you ever go to a moe. show and see something like this again? Probably never. The jam started to take a different form' and slowly the transition back to moe. took place. They went back into "Big World" and wrapped up the tune. Wow. Another Saturday night in moe.ville.
Also' earlier in the night during the first set' Perry Farrell sat in with moe. for "Ocean Size'" which was not only such a cool thing to see' but they also happened to sound great together. Bassist Rob Derhak stated after Perry left the stage' "I had an acid story about Jane's Addiction' but I don't remember what it is… But anyway' it turned out OK." Yep' sure did.
Ladies and Gentlemen: The Beer Tent Will Now Be Leaving The Ground… Again

Every year at moe.down' it's hard for the stars not to align for the band that is playing in between moe. sets in the beer tent. The energy is reeling; people are loose and they are with you. I've seen so many bands over the years show up and take their playing to the next level: The Waz' ulu' RAQ' Perpetual Groove' Nero' U-Melt' The Breakfast' Toubab Krewe-all of them hitting peaks that make you feel like the top of the tent could blow away any minute. Add Lotus to the list; their Saturday night sets were on fire. It's a great feeling to be so present and in the moment' where there's nothing else you'd rather be doing for the rest of the night than listening to Lotus and moe.
Peter Prince and Moon Boot Lover's sets on Sunday night between moe. sets were over the top as well. It was the most inspired music I've seen Peter play in a while and another reminder that he is a musical treasure.

Naked MSMW
Medeski' Scofield' Martin & Wood's set on Sunday was phenomenal. The way they would react to one another and exchange ideas was just brilliant' and they seemed to be hooking up during the entire set. Out of the handful of times I've seen them play' this was my favorite performance. What a beautiful moment it was when they were really digging deep into The Beatles' "Julia"-the music breathtaking' the sun slowly setting' the wonderful breeze' the weather perfect… It felt like time was about to stop. Then' trickling down the mountain came cheering closer and closer; I turned around and it's a naked man running down the mountain. Awesome. Too funny. I wonder if Scofield saw that' and if so' I'm curious what he thought.
moe.

What impressed me most about moe. over the weekend is the confidence in their slower' more emotive songs. They could always pull out the big rock/jam tune at the pinnacle of the show' but they've matured to the point where' for instance' playing "The Faker" late in Saturday's second set seemed perfectly placed. The journey of the set became a bit more profound and thought provoking.
Likewise' the "Letter Home" encore Sunday night' which capped off the entire festival' was ballsy' and I applaud moe. for not feeling like they have to rock all the time and that playing the big rock tune is the only real way to finish a show. It's a great fucking song and served as the perfect reflective sentiment after a blissful weekend on the mountain.
My overall assessment of moe's playing goes like this: Of course' when you come to hear moe. play for twelve hours or so in a weekend' you're going to hear some uninspired jams and flat moments. That's part of the game' folks: you're going to hear some shit music. But you wouldn't get the playing that occurred during the thirty-plus minute "Recreational Chemistry" without taking some risks and falling flat from time to time. More and more this tune has become a launching pad for some of moe.'s most adventurous improvisation.
Also worth mentioning is the jam out of "Opium" on Friday night. After an awesome jam/transition from "Bullet" into "Tailspin" and the always-pleasing "Kyle's Song'" I didn't expect this song to be one of the standouts of the set. It served as a vehicle for interesting twists and turns in their jamming' and they really went to some unpredictable places. moe. have their tunes that they can turn the heat on and always give a crowd their money's worth' but it's always better when they hit you with a few surprises. And as a bonus' "Opium" landed into the rarely played "lylelovit."