Shows
moe. Plays Sound Check for Kids
March 3, 2012 at Palace Theatre in Albany' NY
by Mike McKinley
|
photography by Andrew Hill
March 29, 2012
page 2 of 2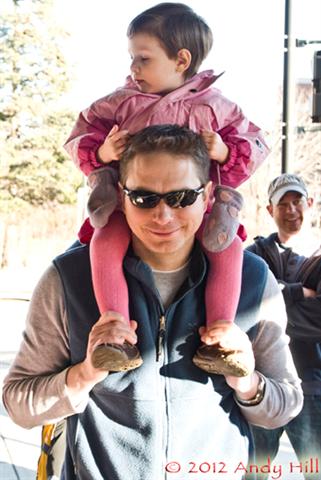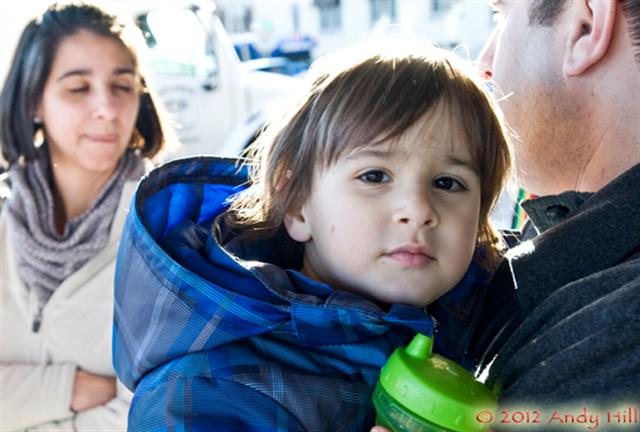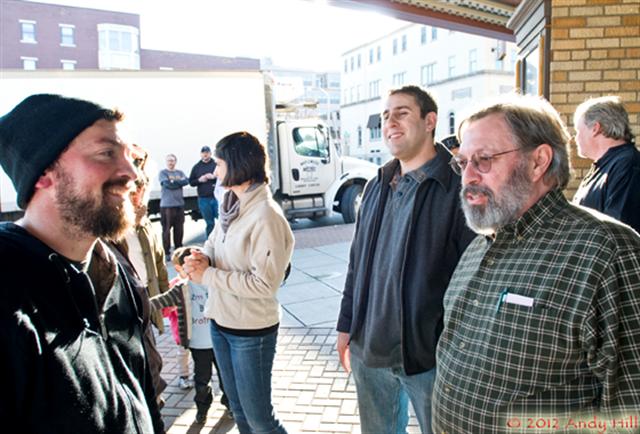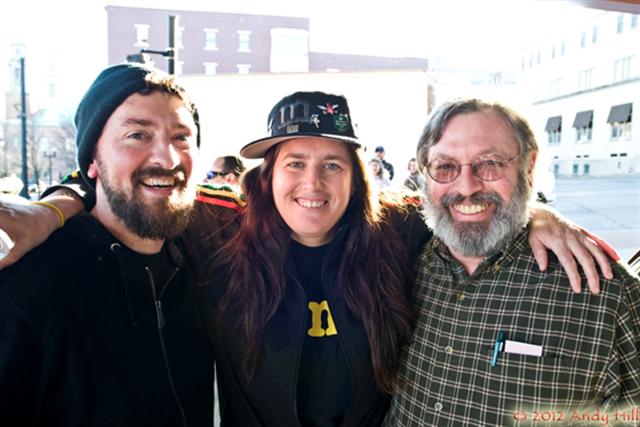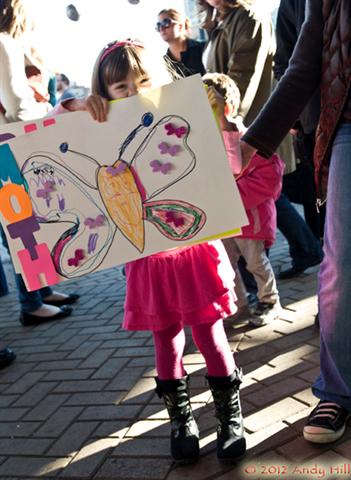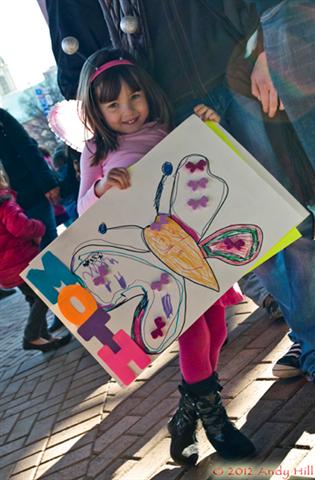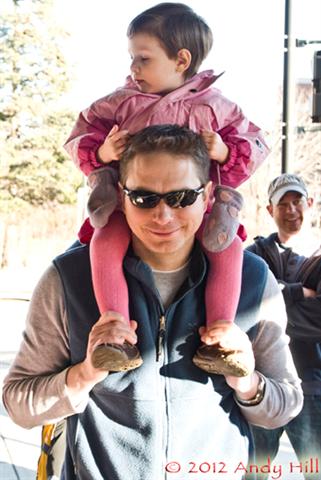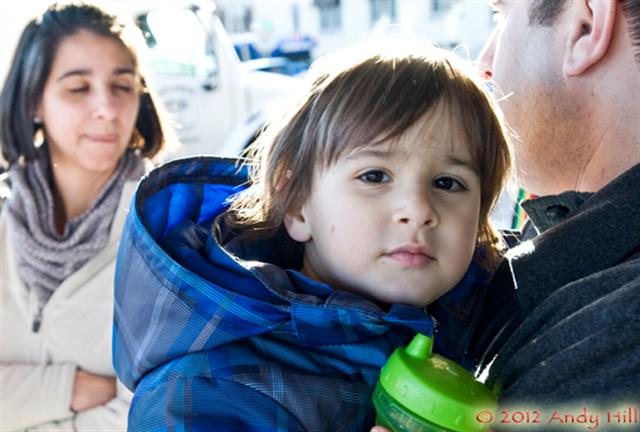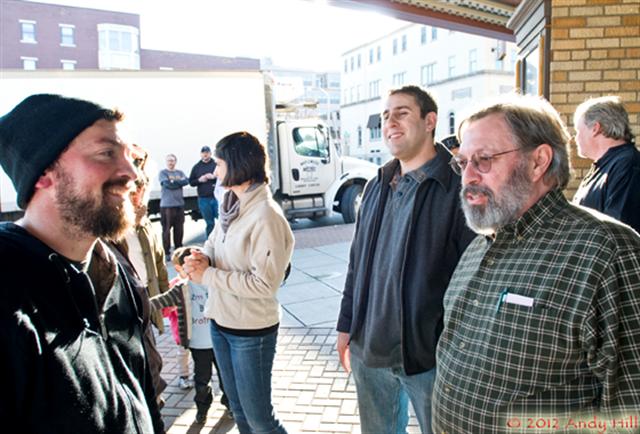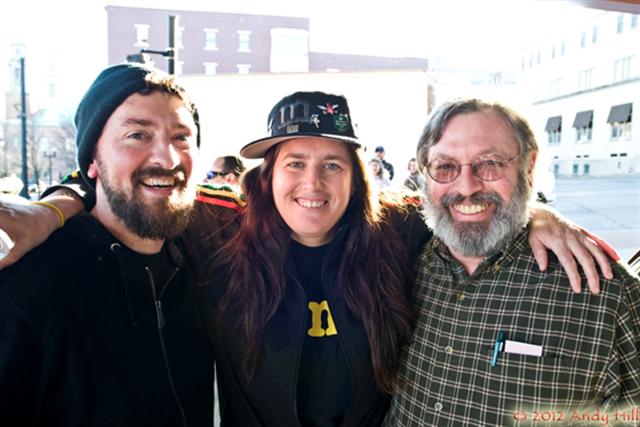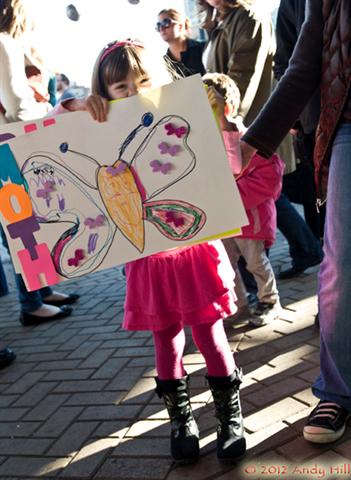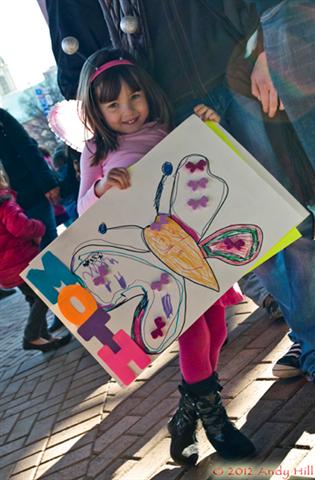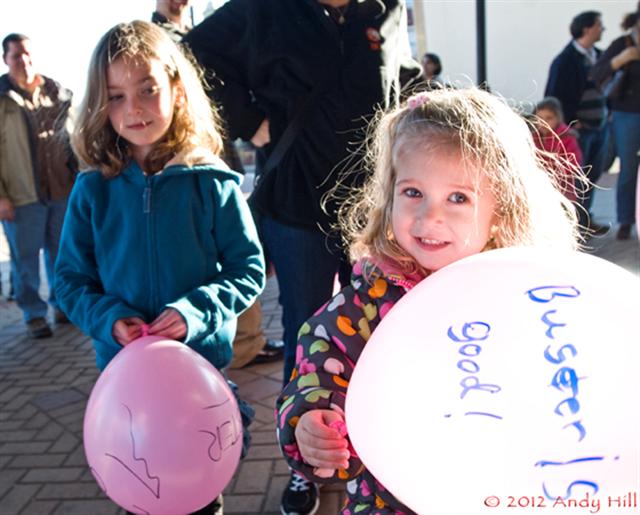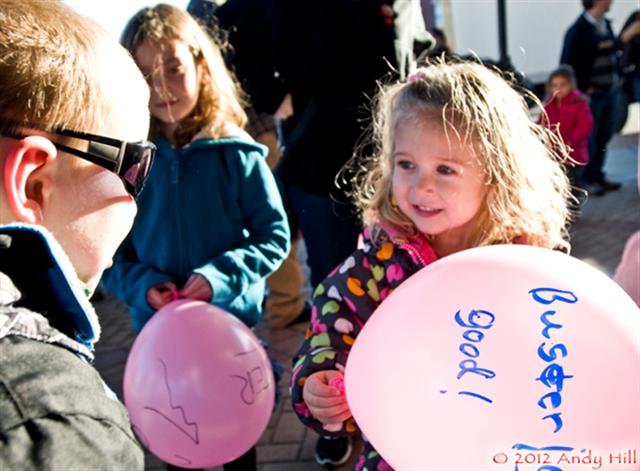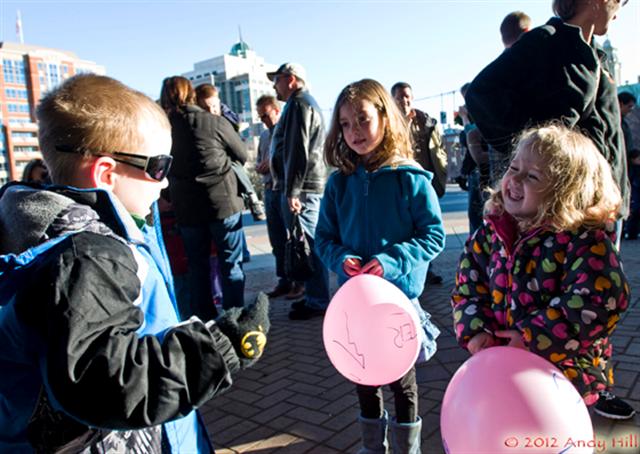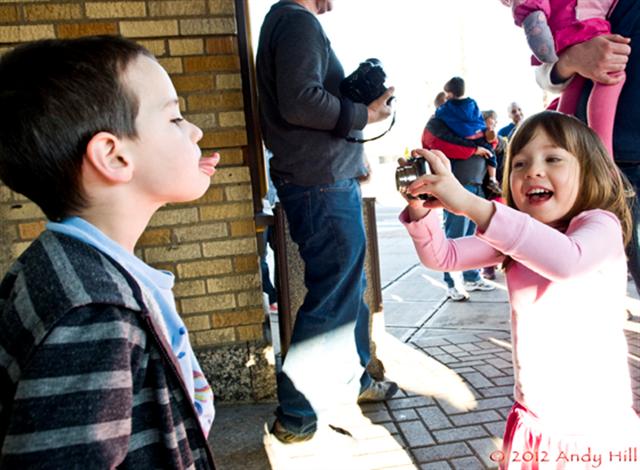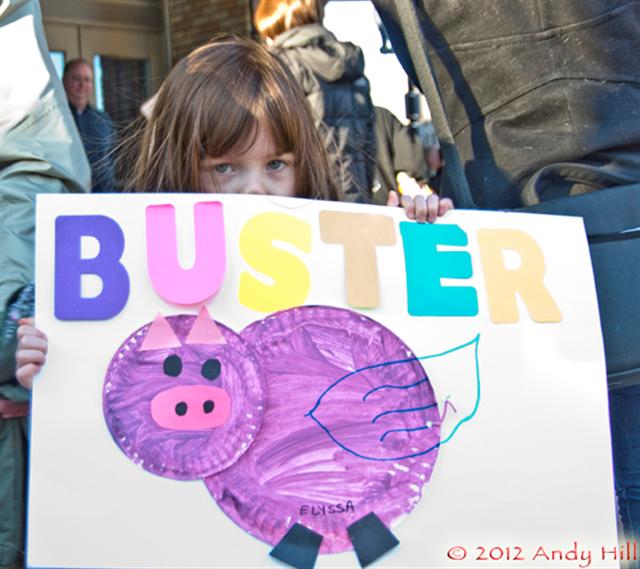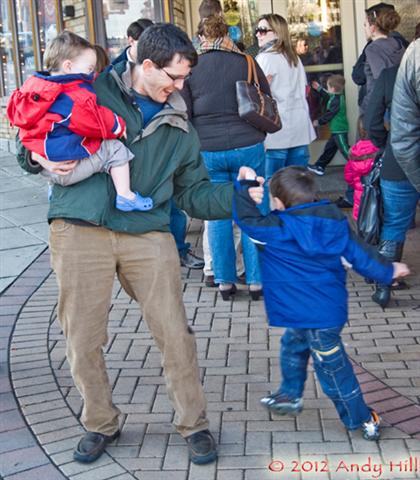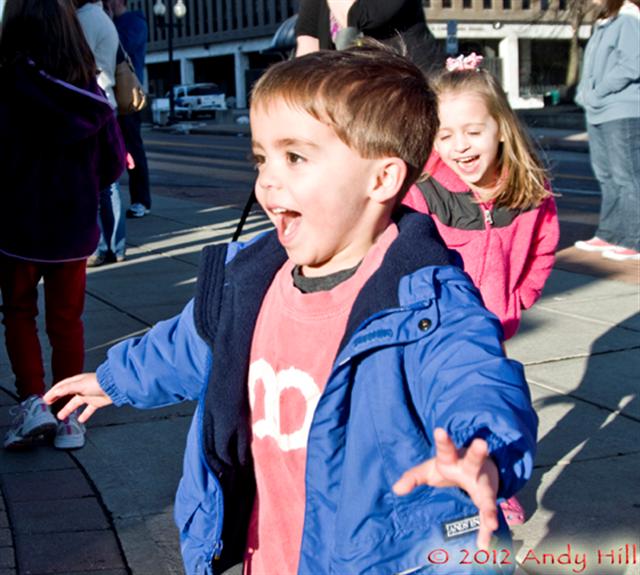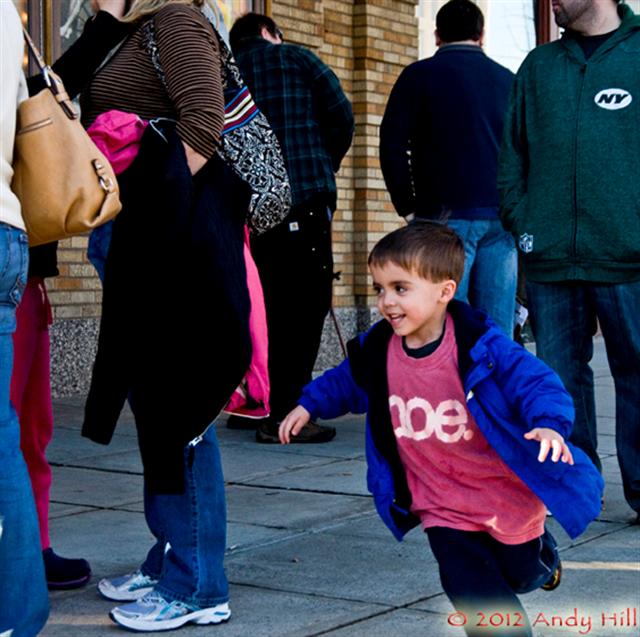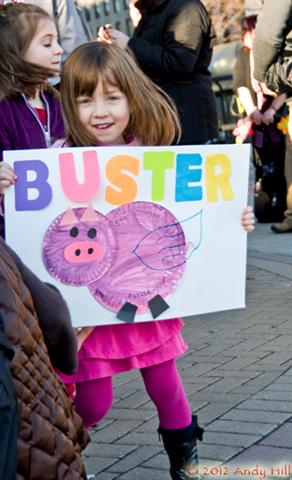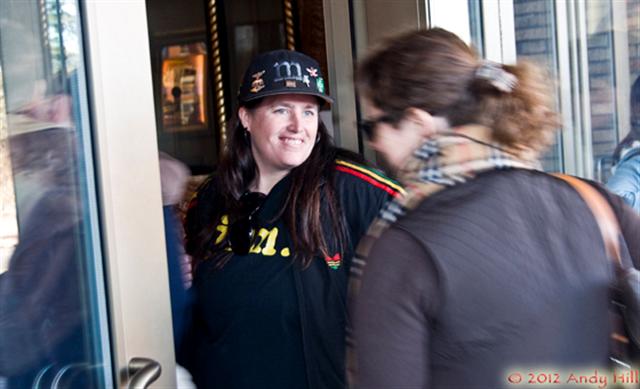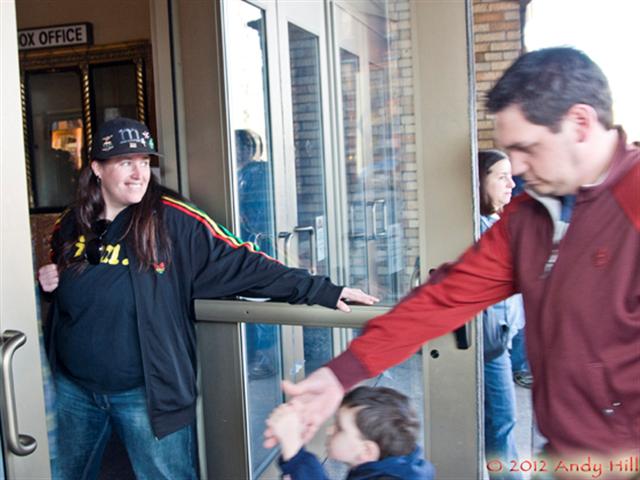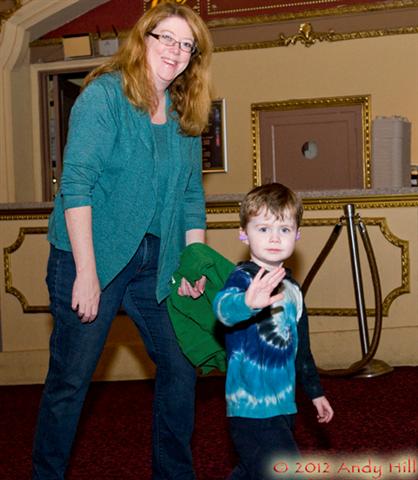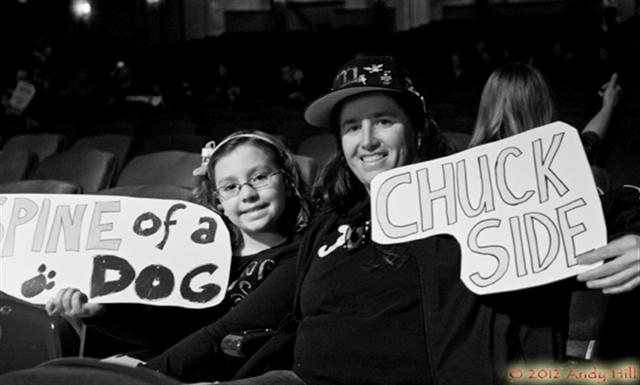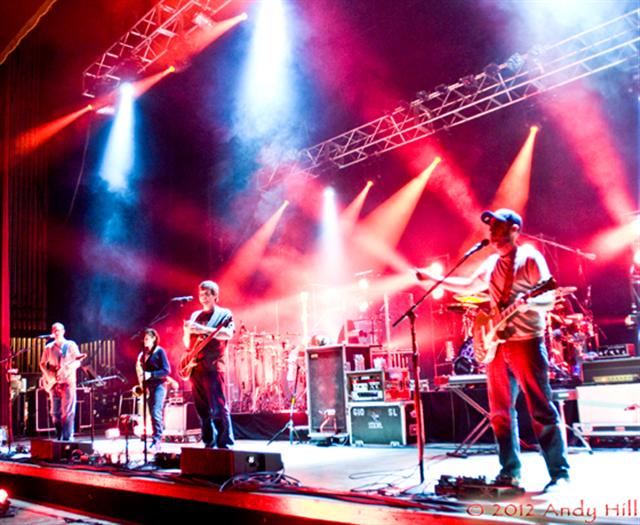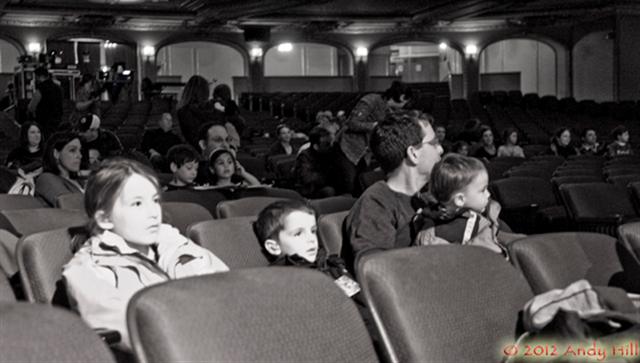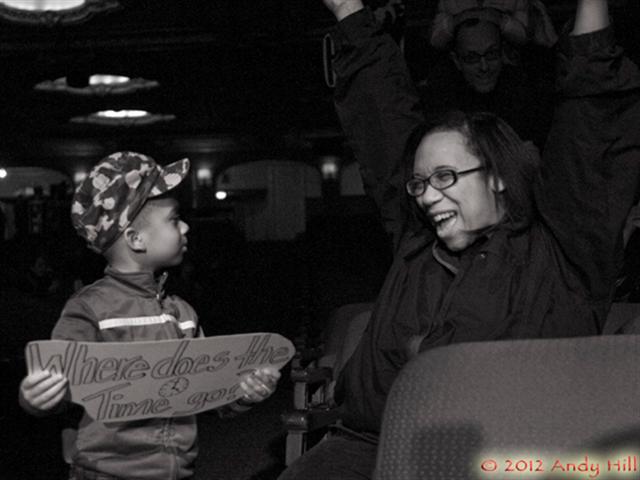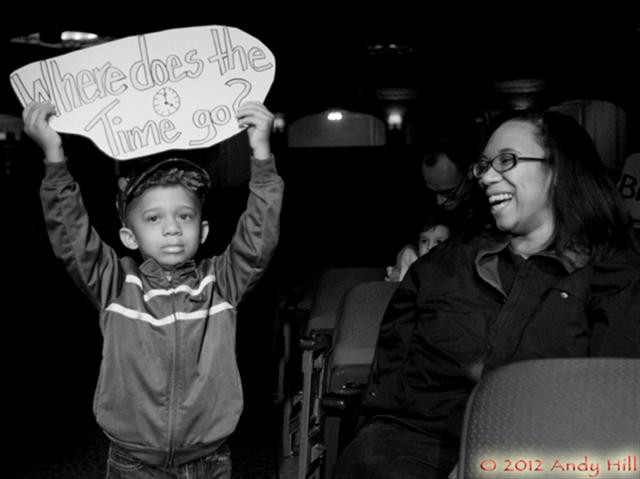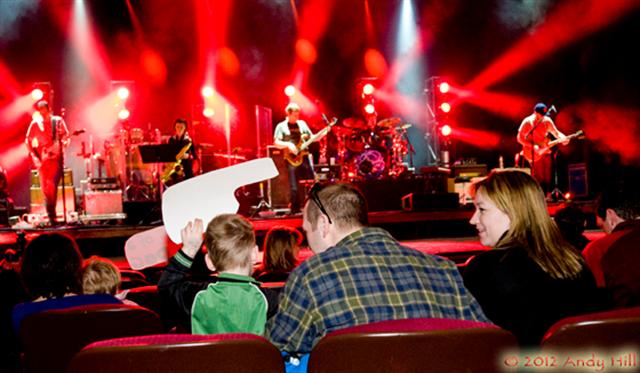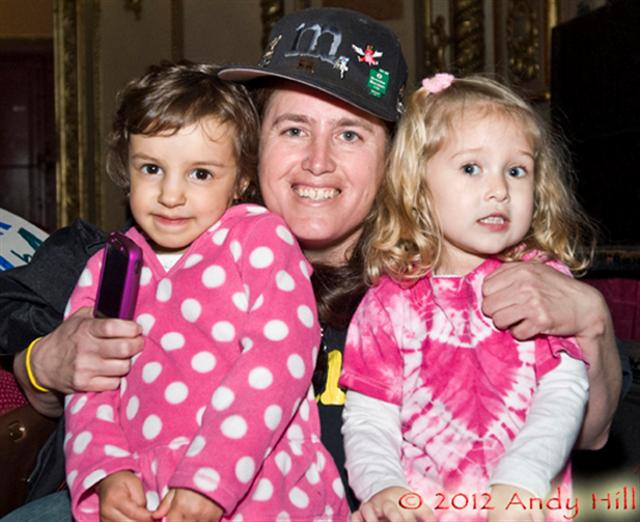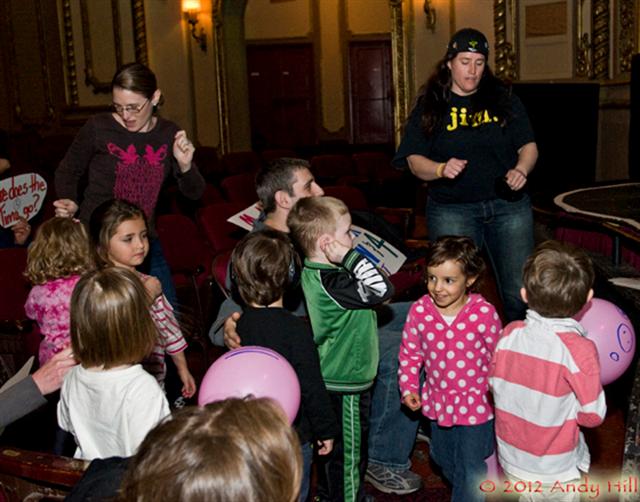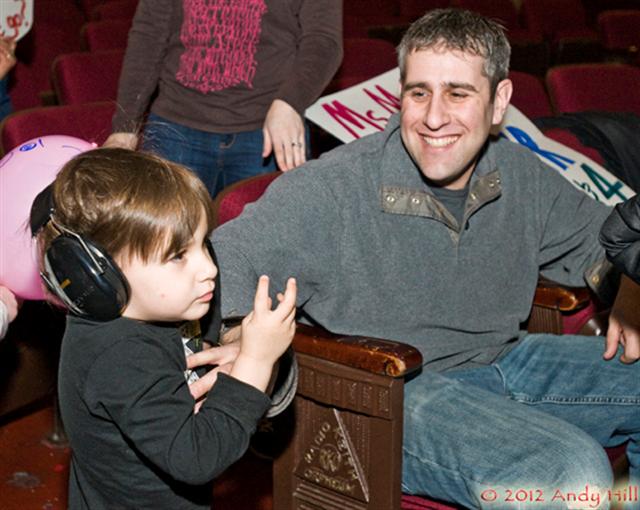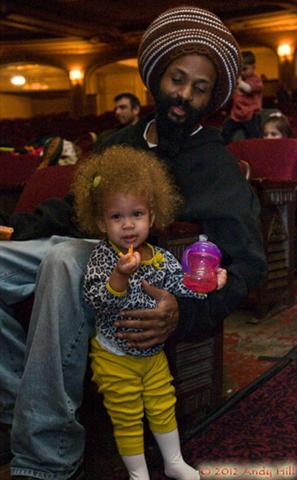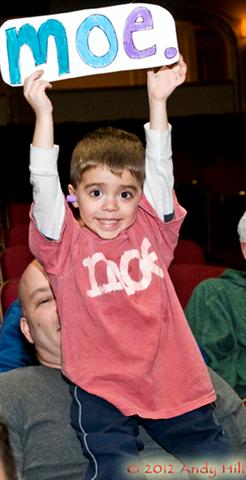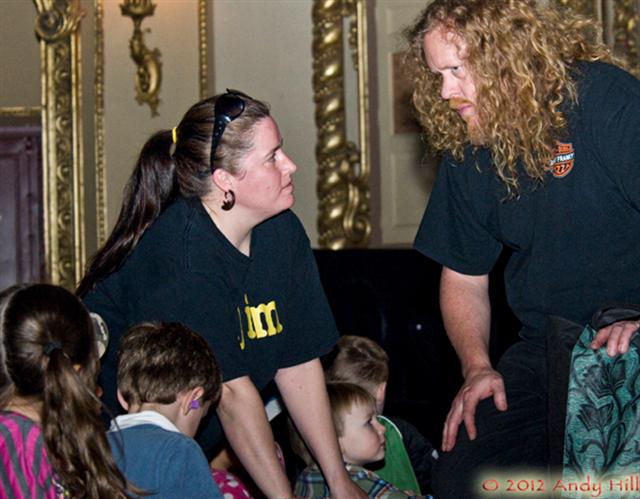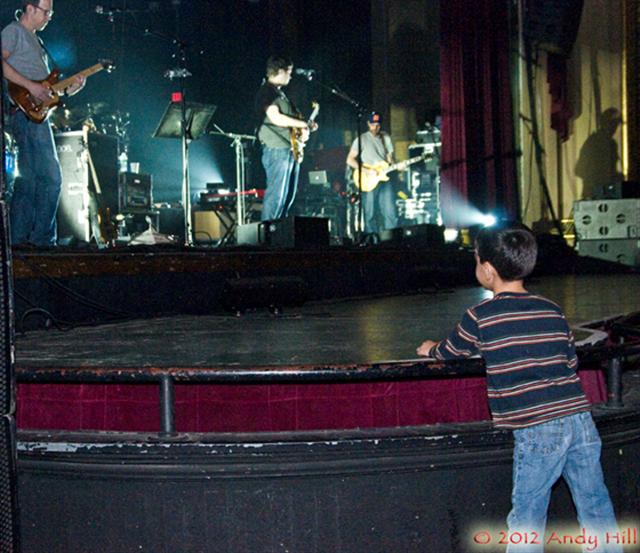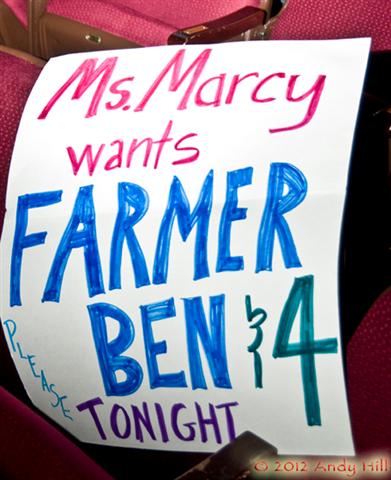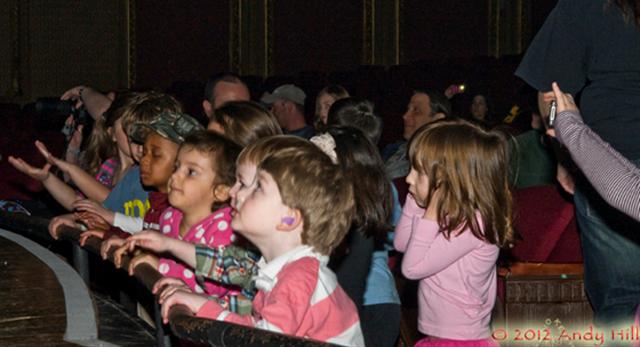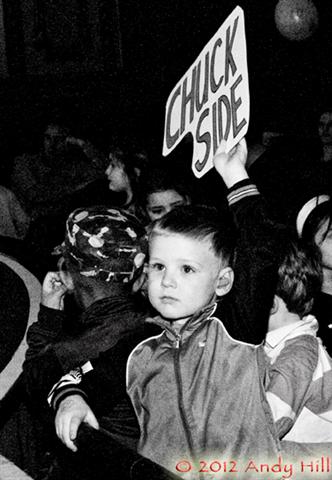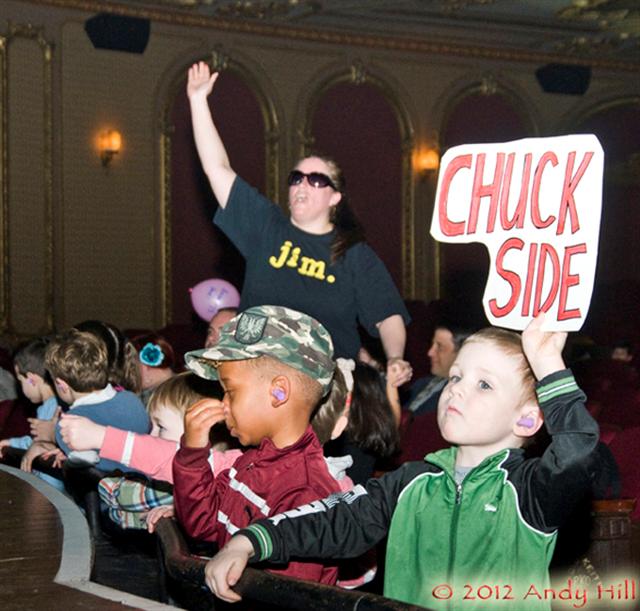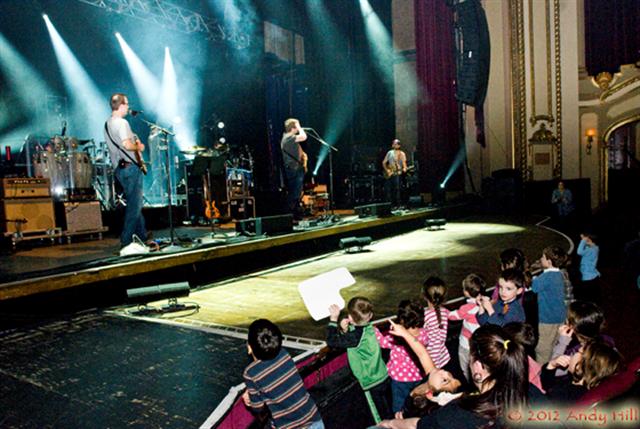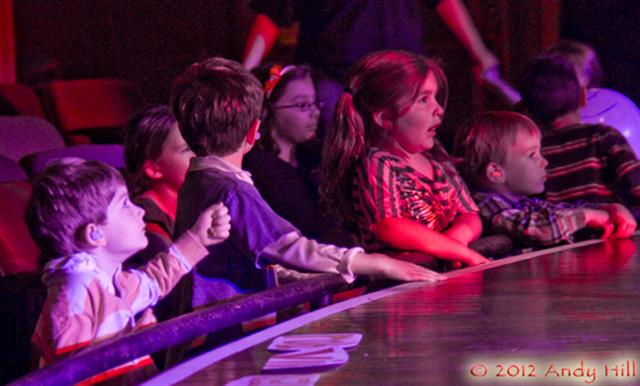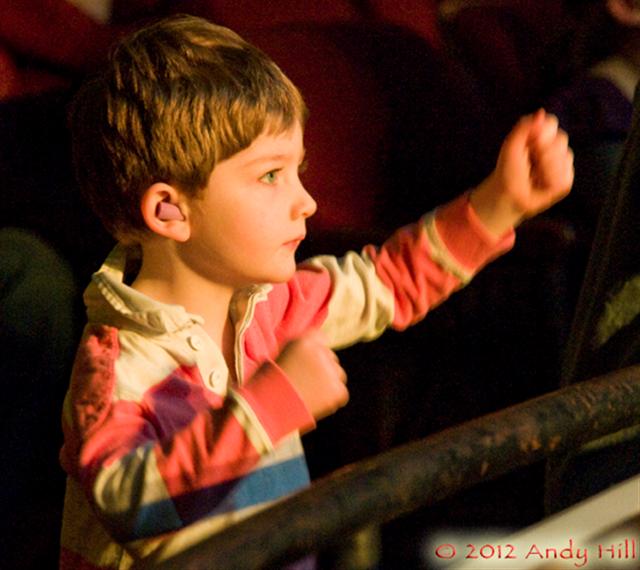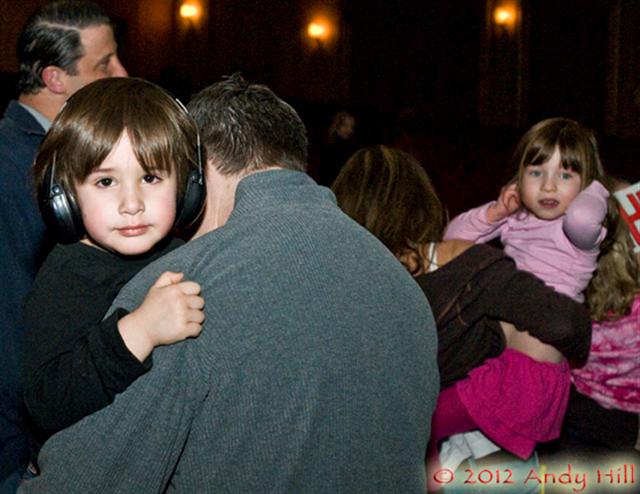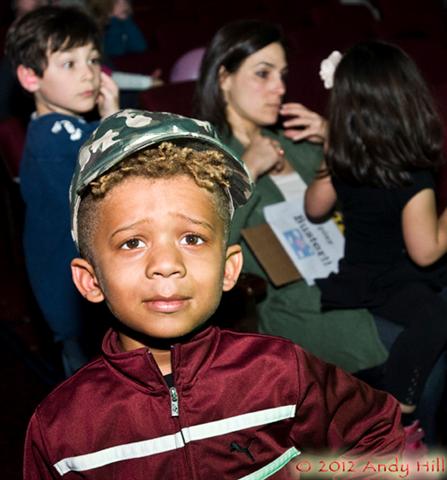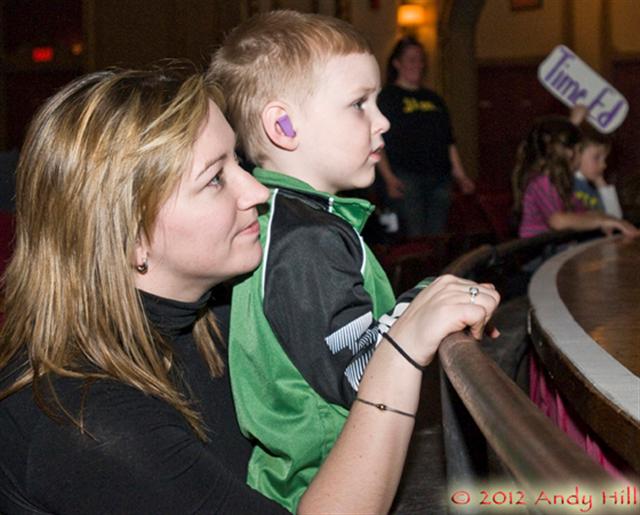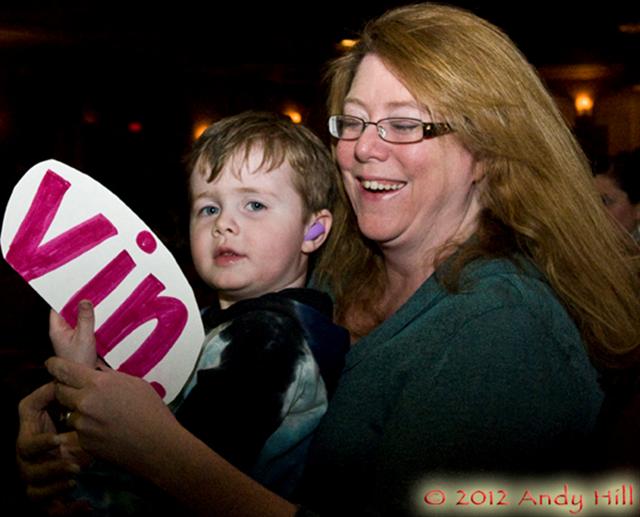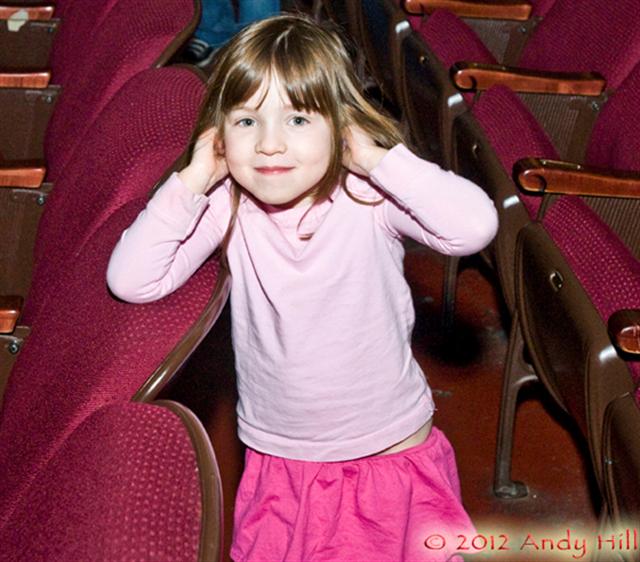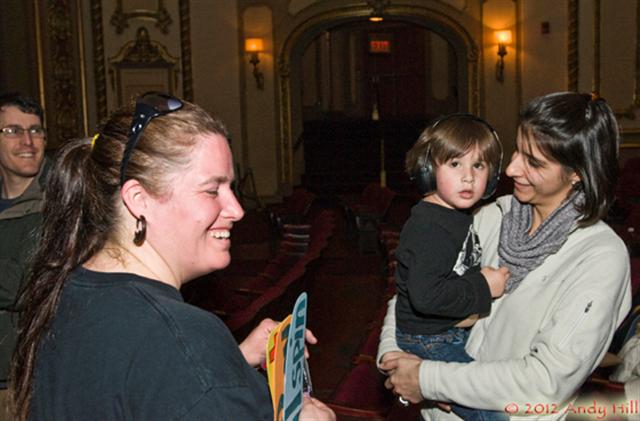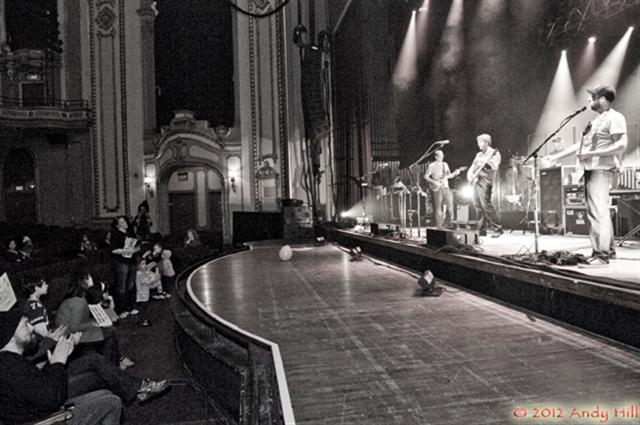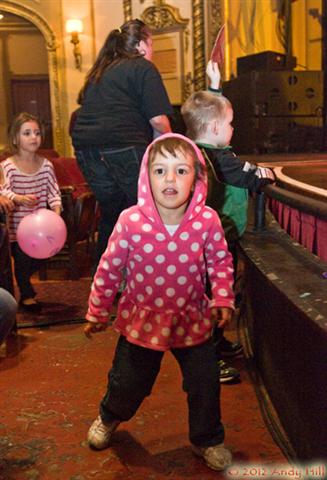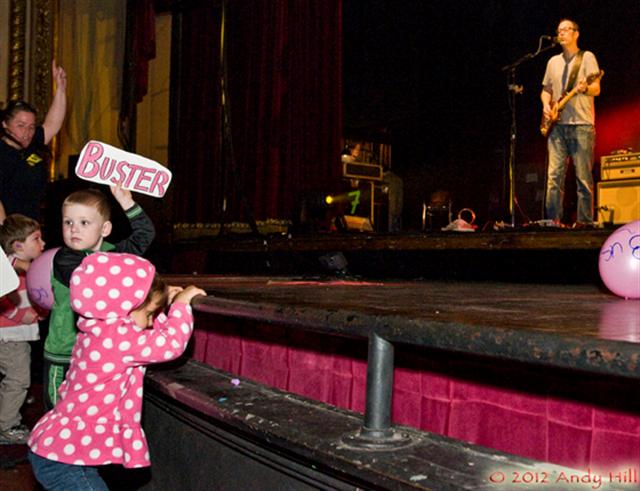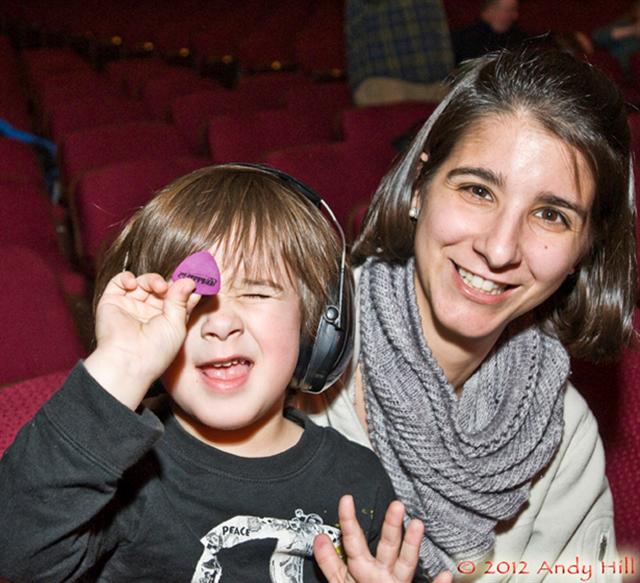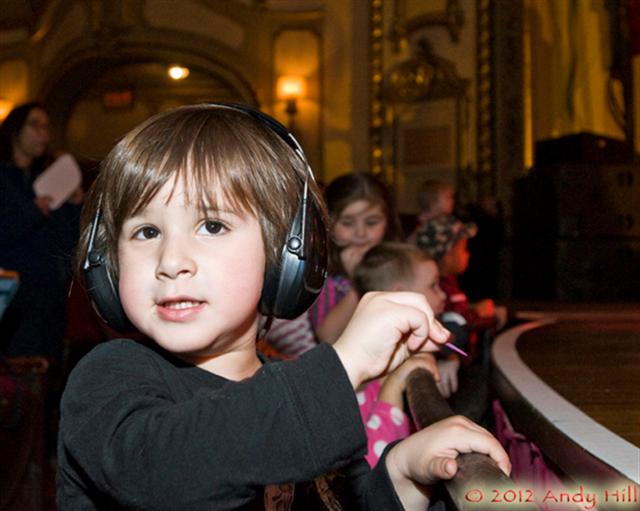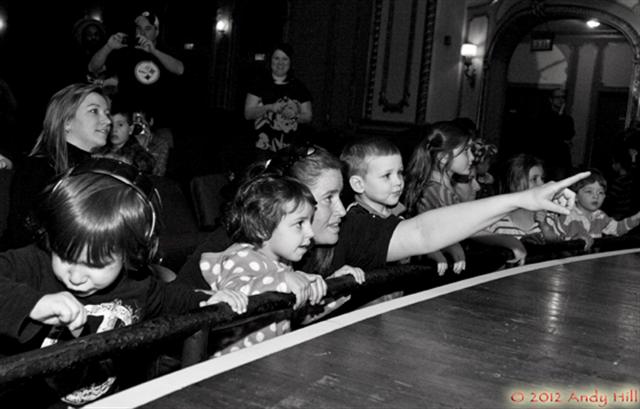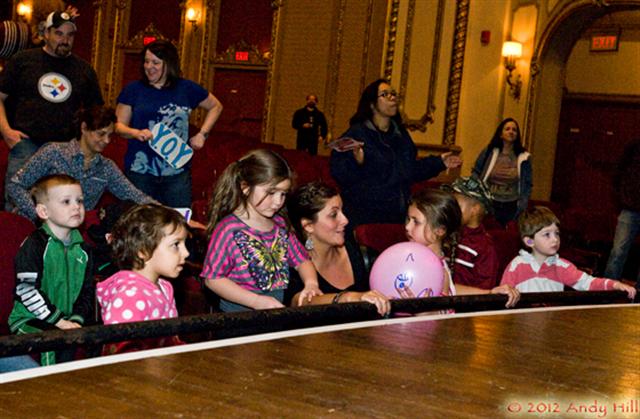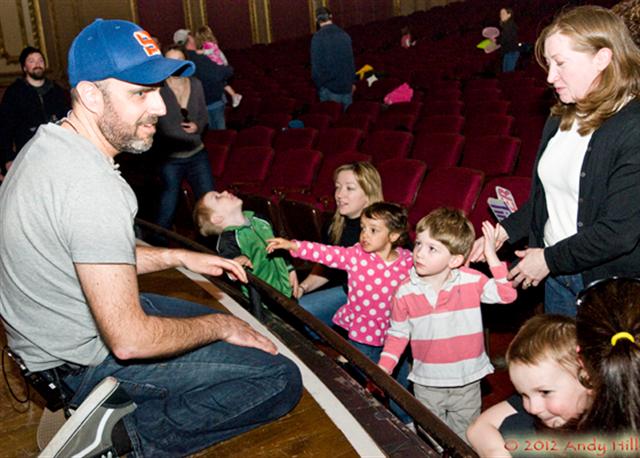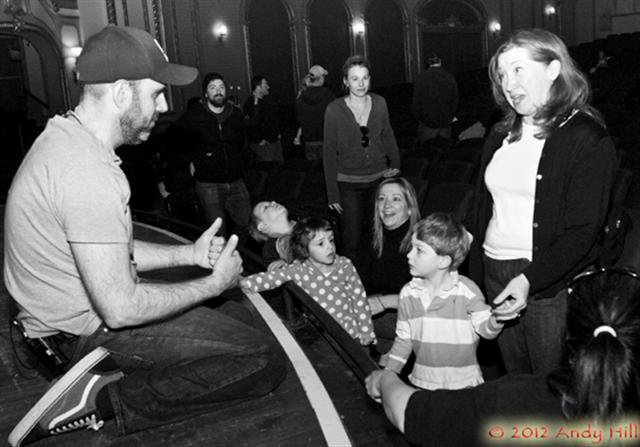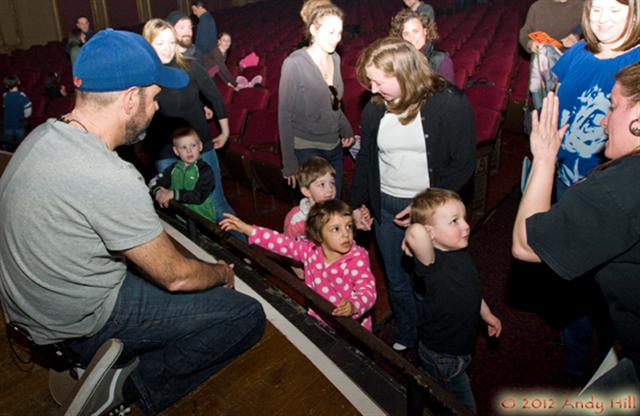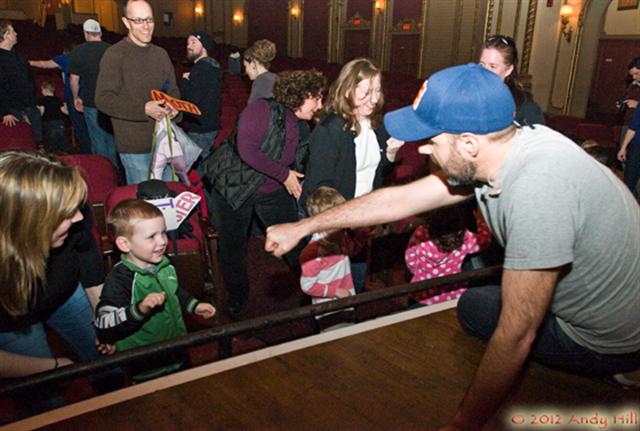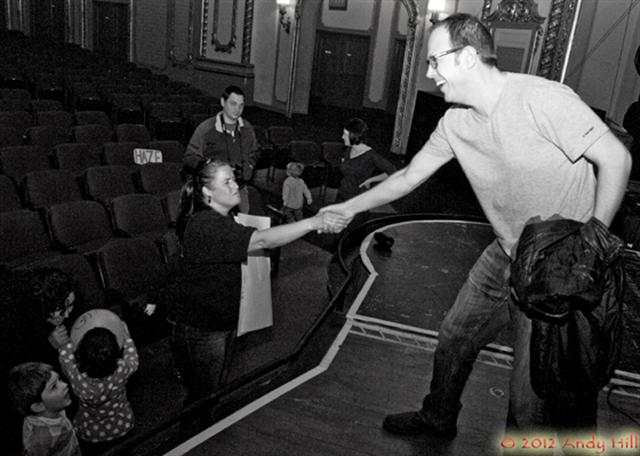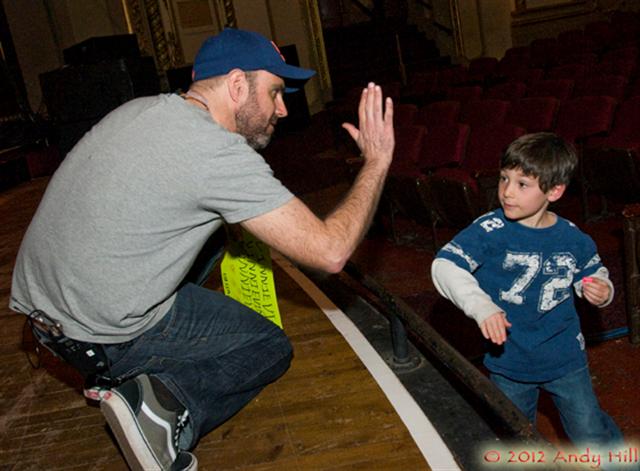 How did the kids react afterwards back at school?

They were stoked. As were the families. Not many preschoolers' teachers get their favorite rock band to invite them to a private sound check.
When did you first start doing these kinds of activities?

2007 was the first time' then this year. I've only done this twice. It does cut into my regular pre-show' pre-gaming
Why do think moe.'s music works for 3 year old kids?

You can dance to it' and kids love to dance. My kids have gravitated to "Buster" because it's a story they can relate to. I also have a homemade book of paintings by a fellow moe.ron' artist' photographer Jody Fenton' that I share with the kids when I play the track. They love yelling "PIG CAN FLY!!!" You can make just about any music fun for 3 year olds' you have to be excited about it and feel free to have fun with them. I love to dance and rock out' and luckily it's totally acceptable in a preschool classroom.
What did you learn from an experience like this?

I extremely lucky' and blessed to have incredible friends like the guys in moe. It is an amazing thing they let me do' and words are barely acceptable to express the amount of gratitude and love I have for Jim' Vin' Rob' Chuck and Al. As well as their entire crew on the road and at home. I have been friends with the band since I moved to Albany' back in '94 for college. It's been an awesome journey enjoying their music' and being able to share it with my children (that's how I think of my students) is a joy that is hard to put into words. So I'll quote moe.: "my home' my heart' my best friends.."