Shows
moe. Plays Sound Check for Kids
March 3, 2012 at Palace Theatre in Albany' NY
by Mike McKinley
|
photography by Andrew Hill
March 29, 2012
page 1 of 2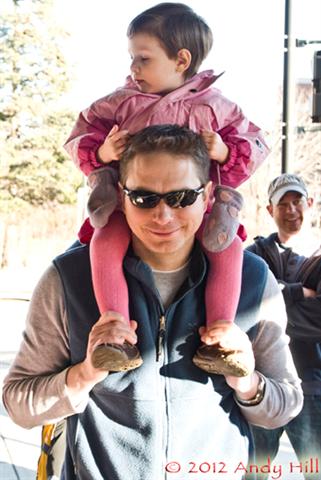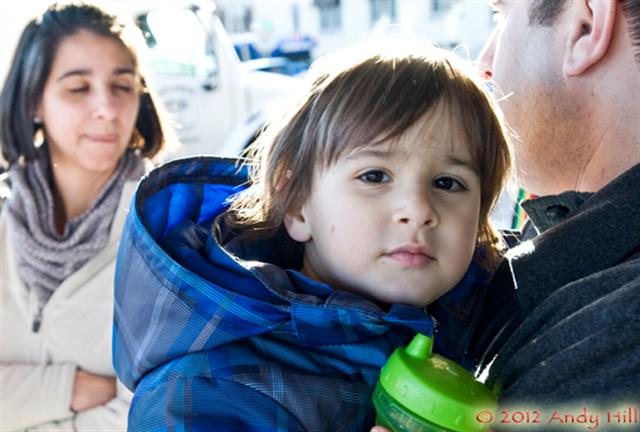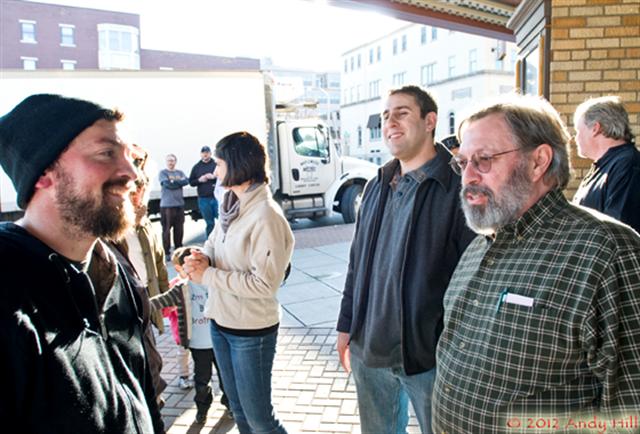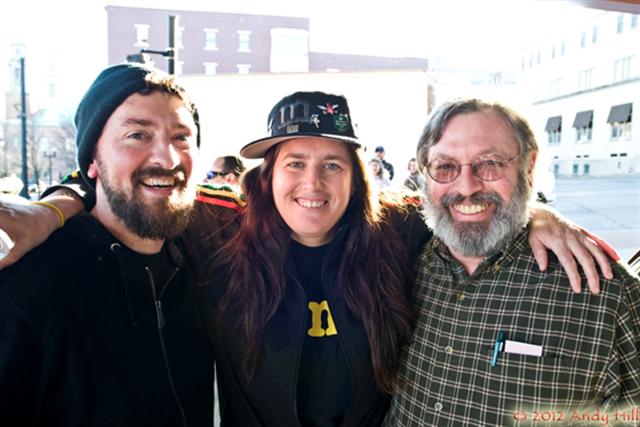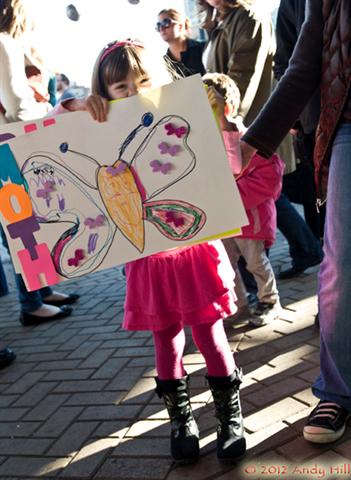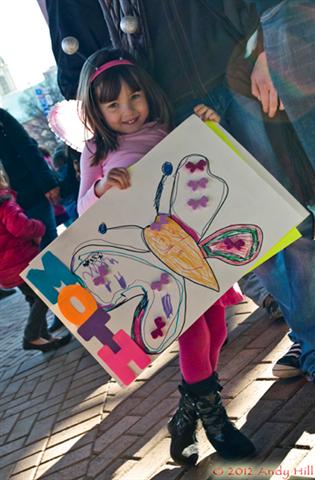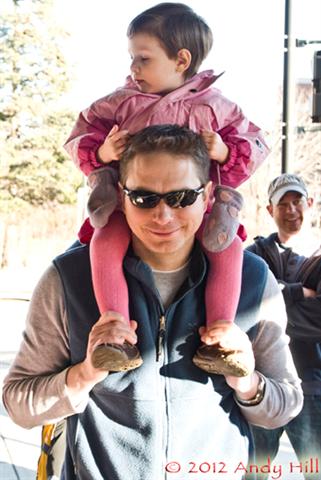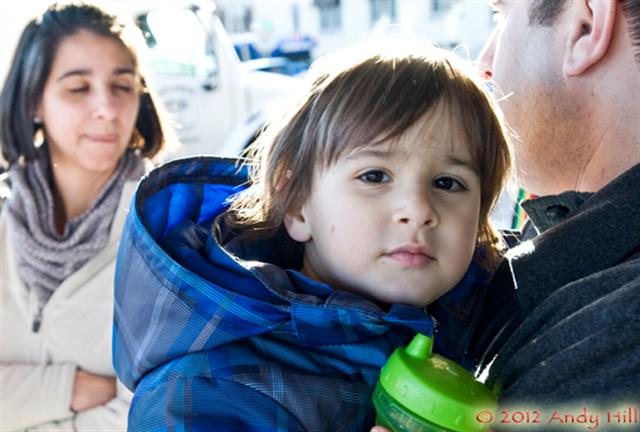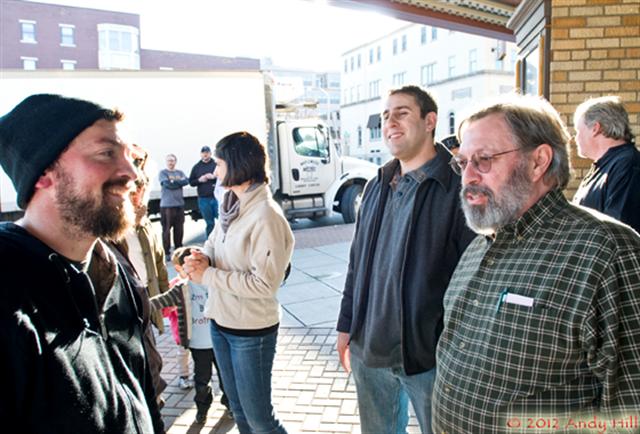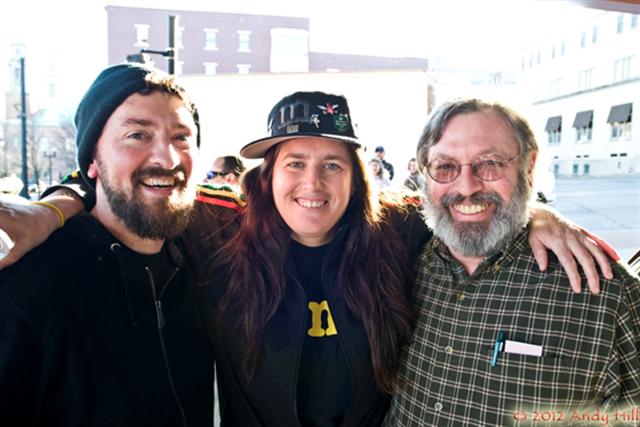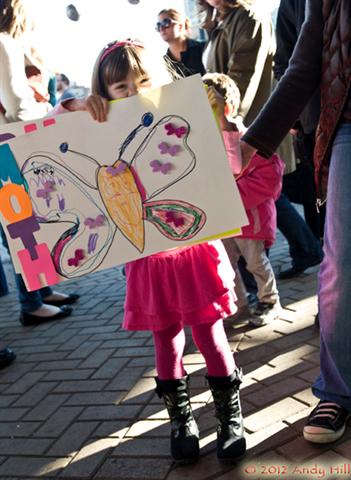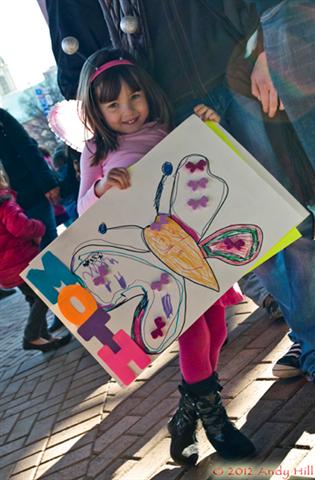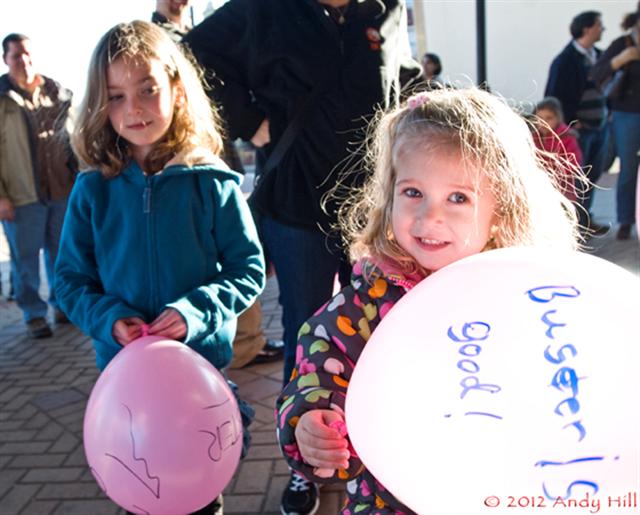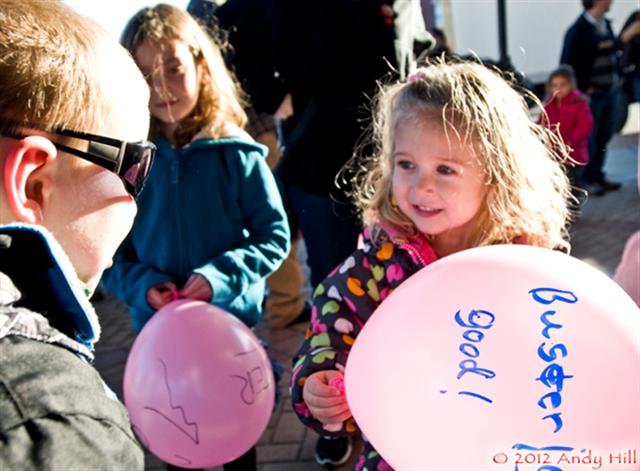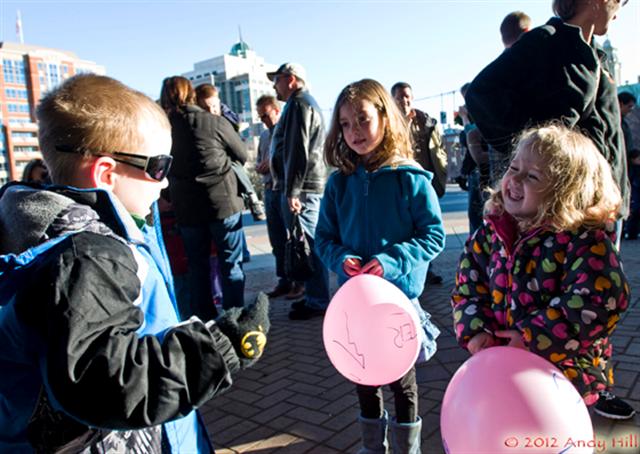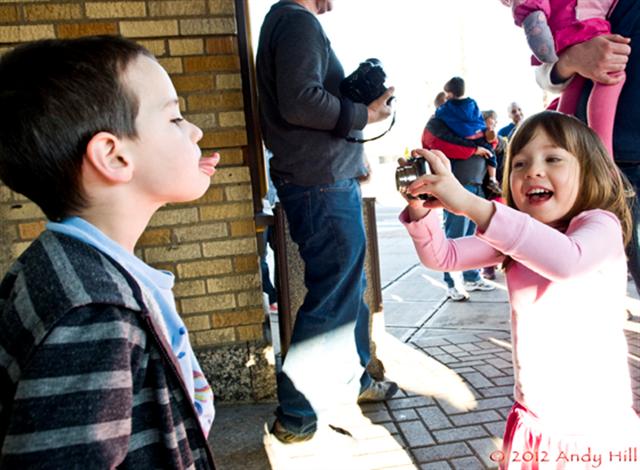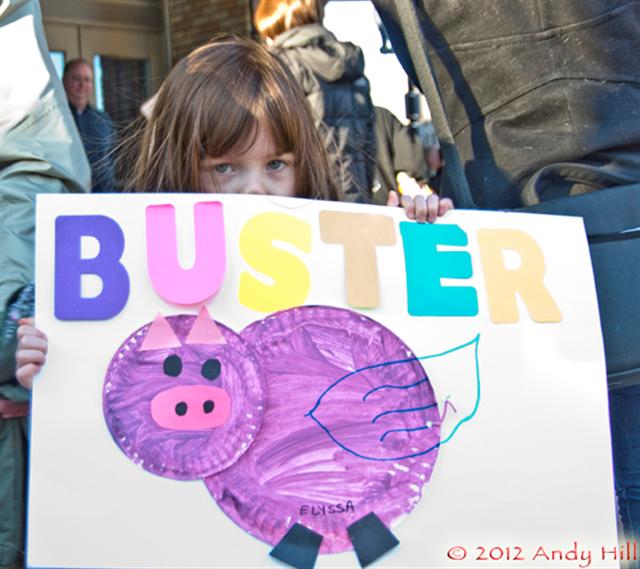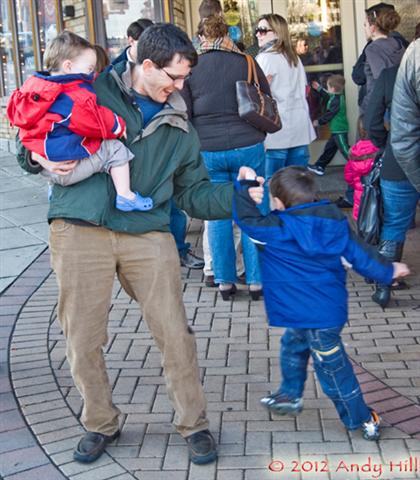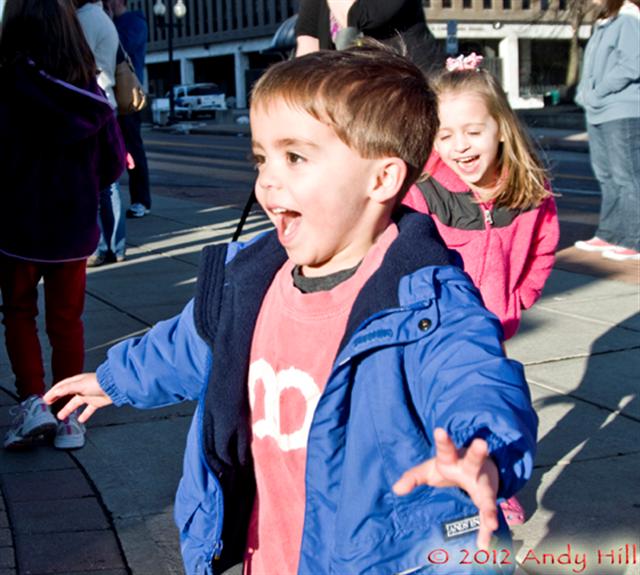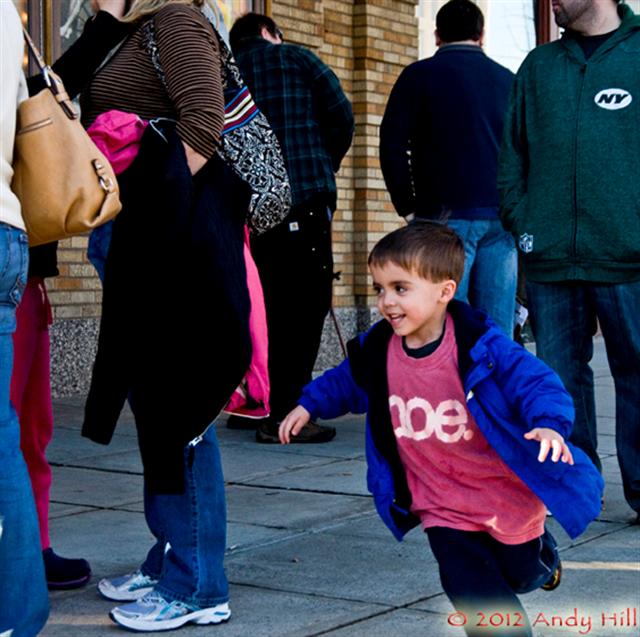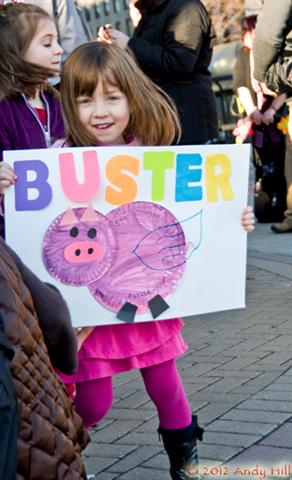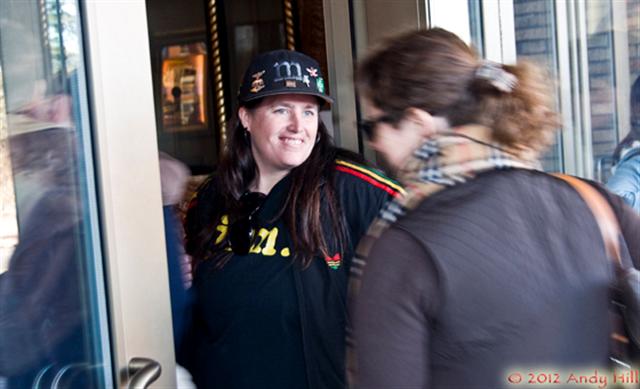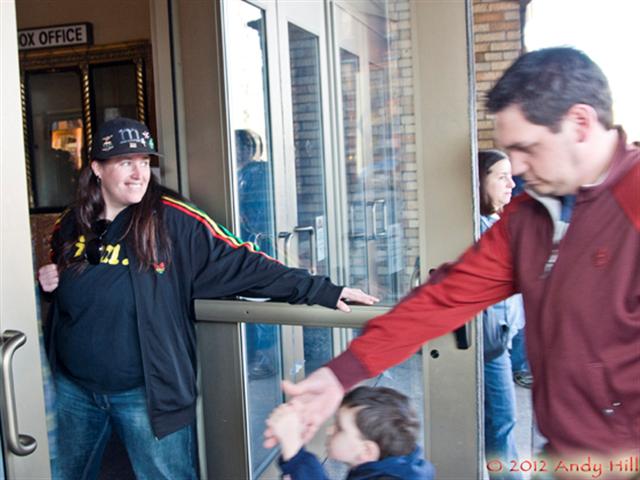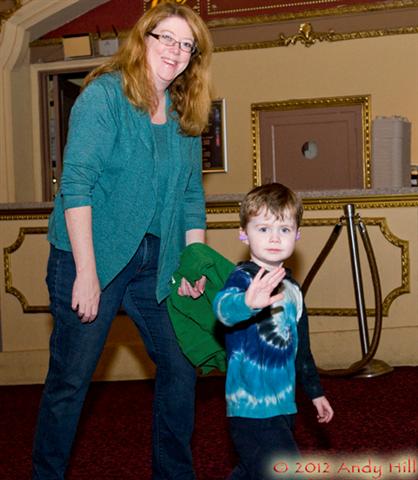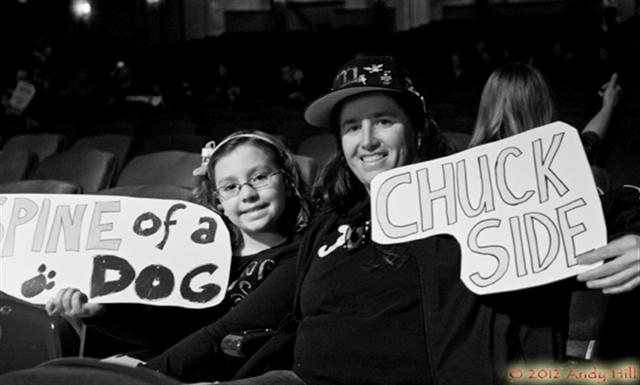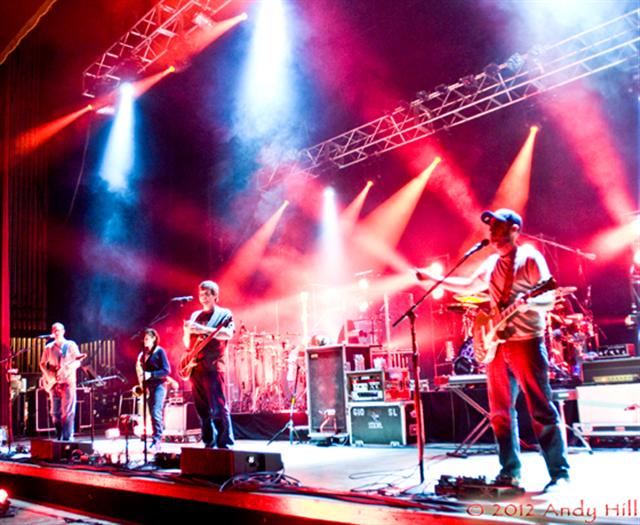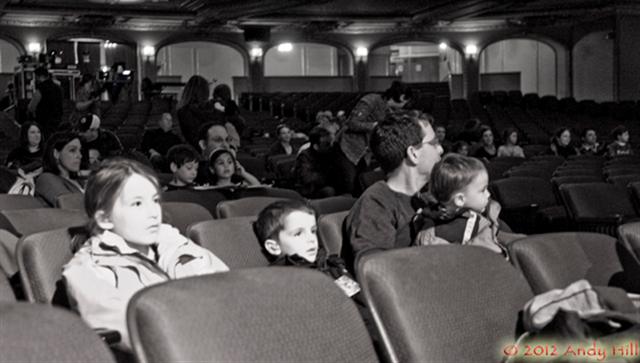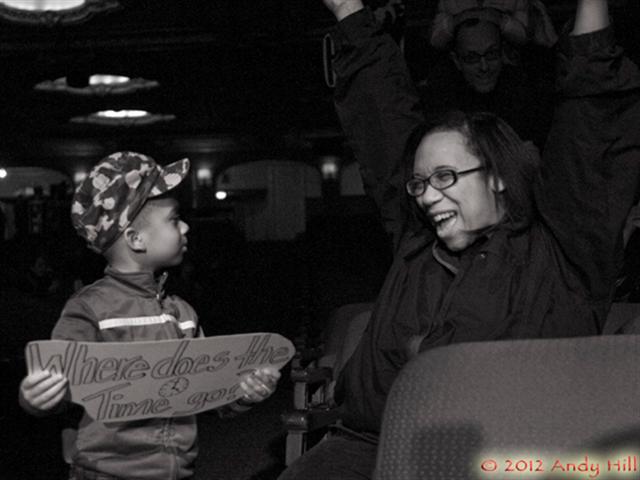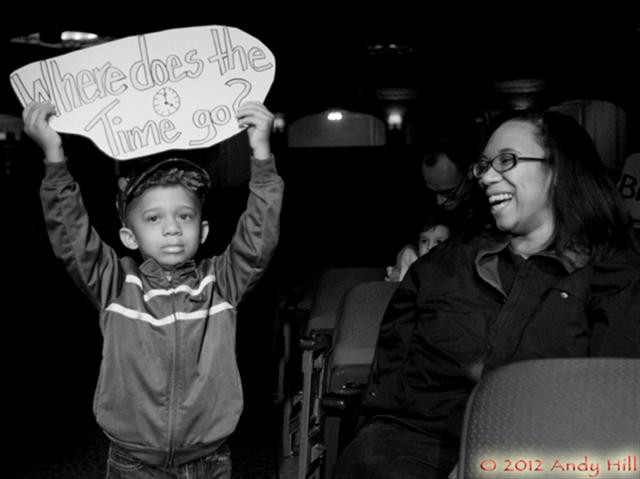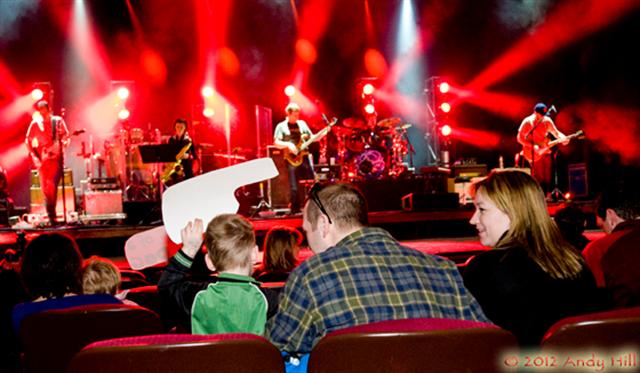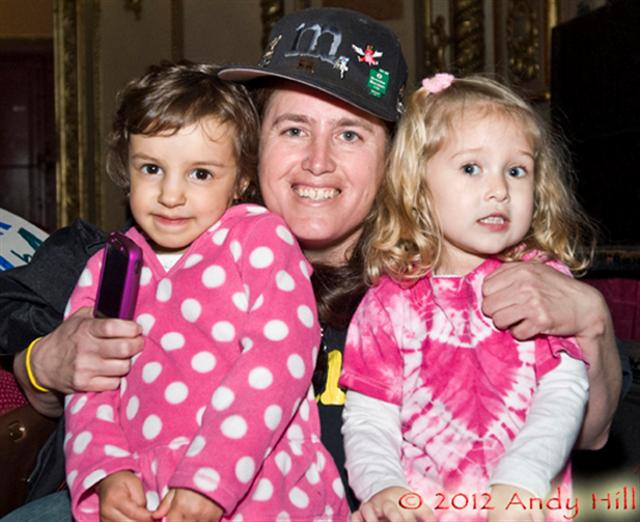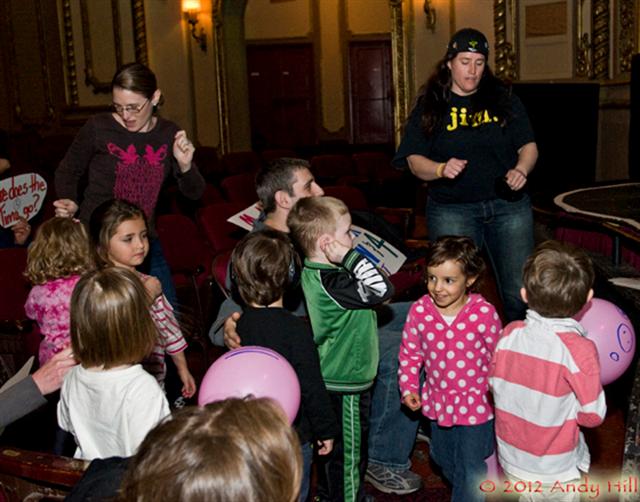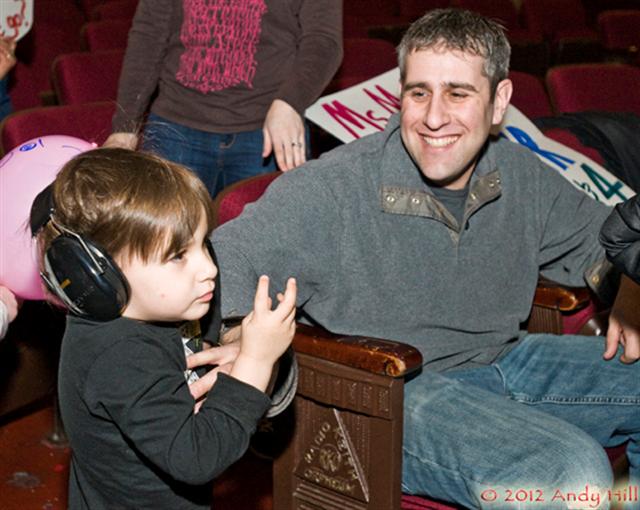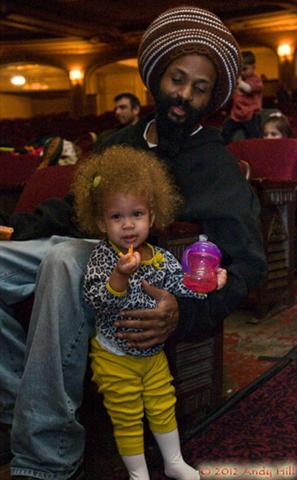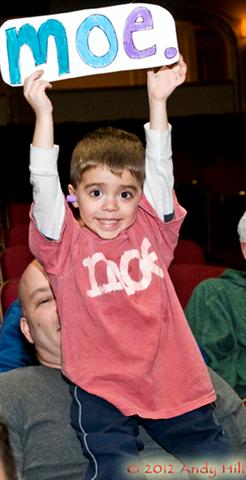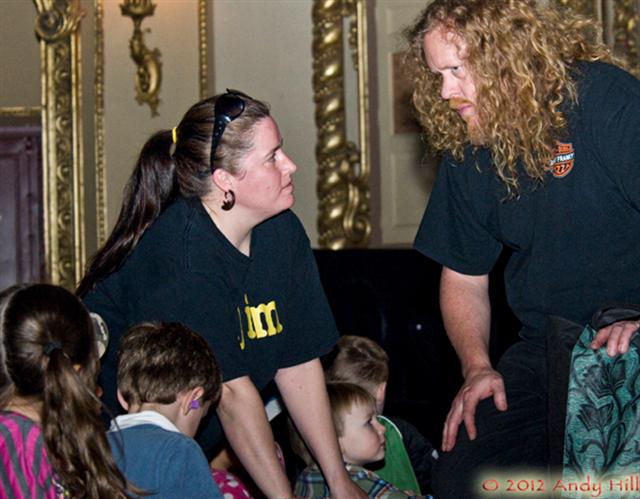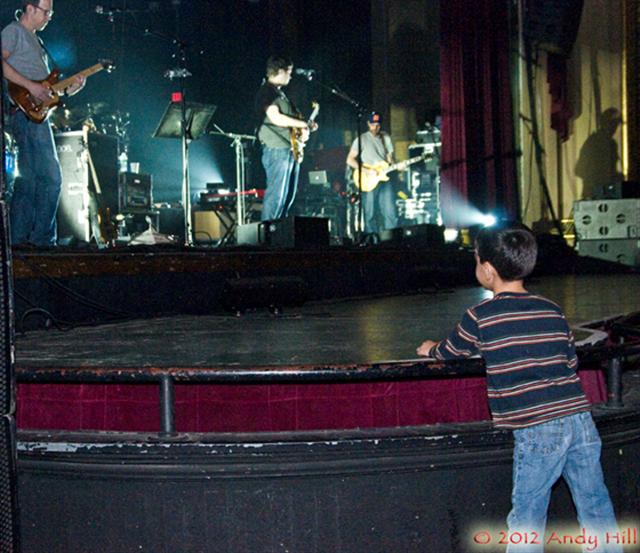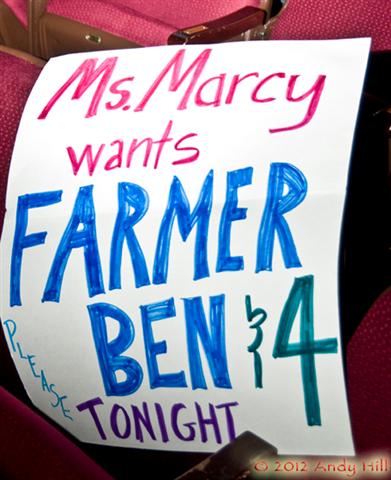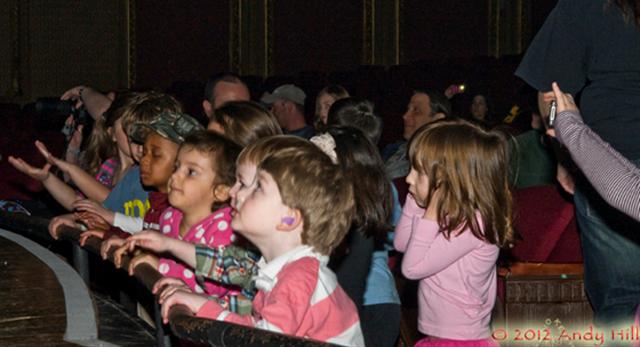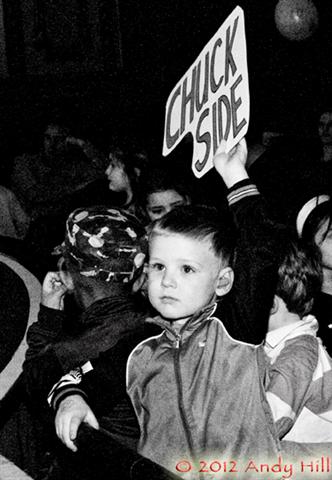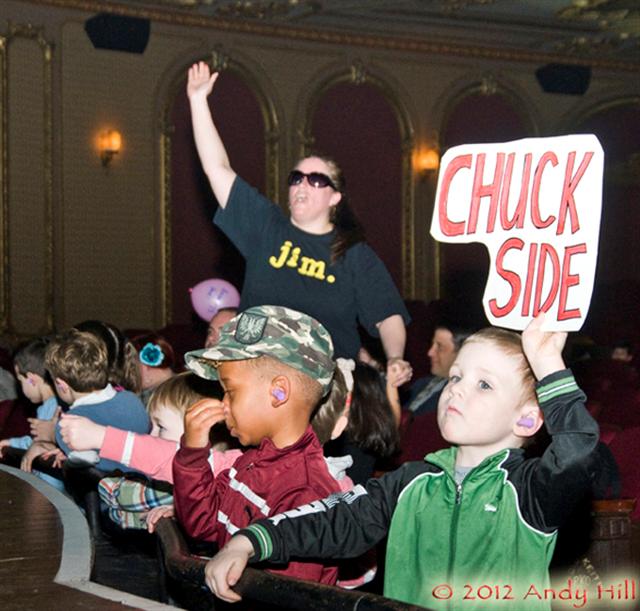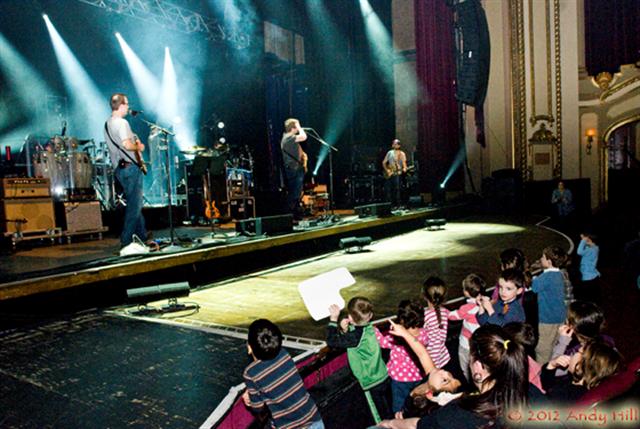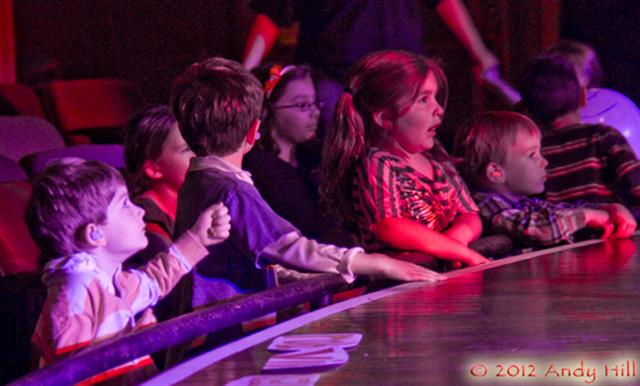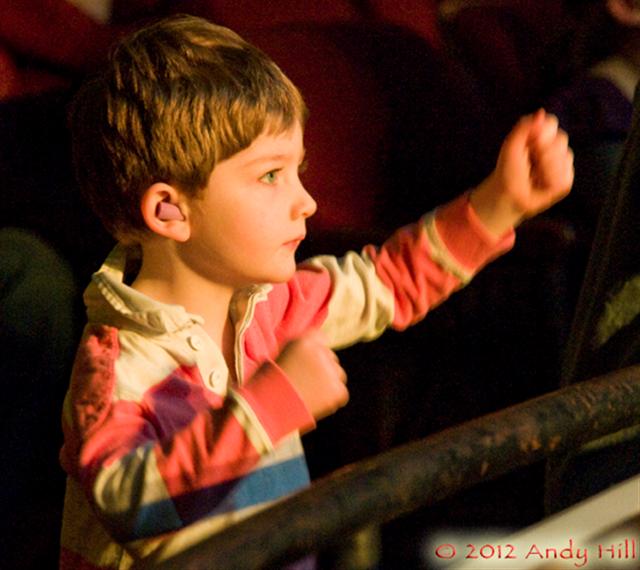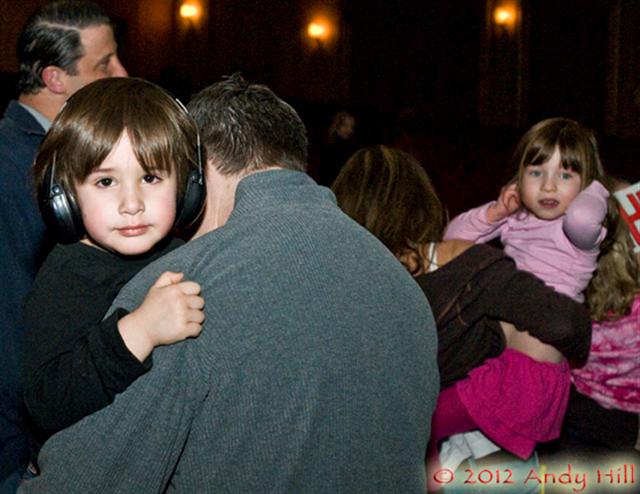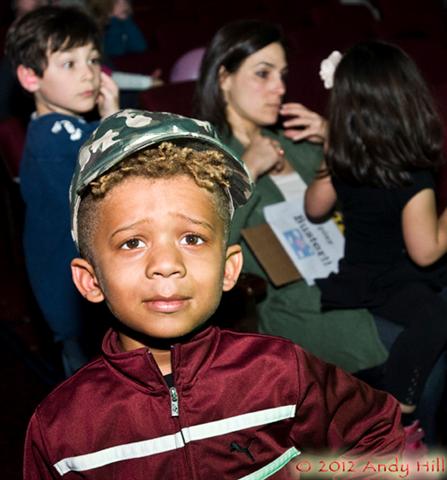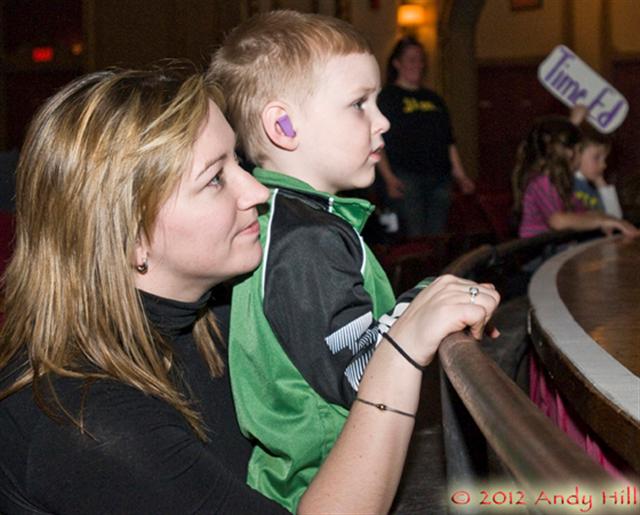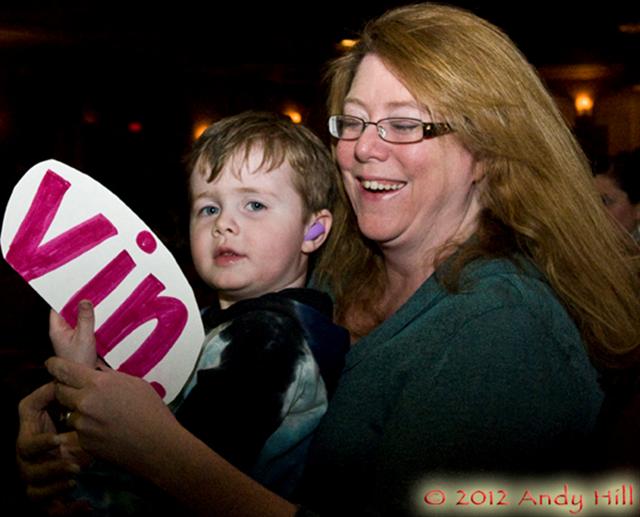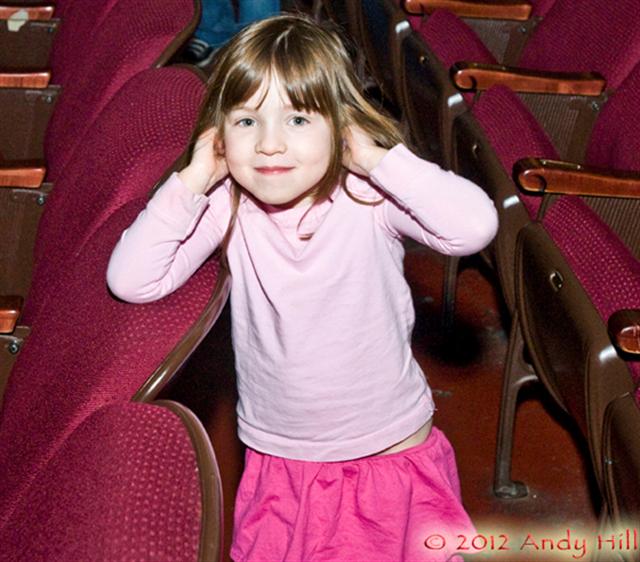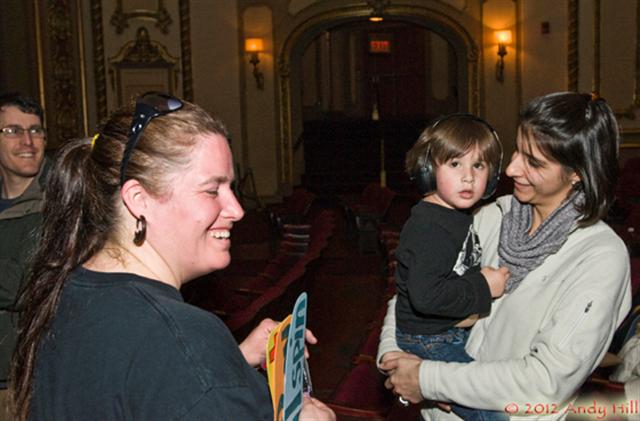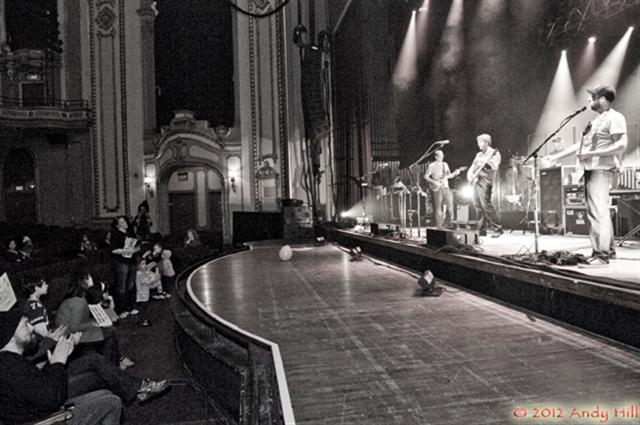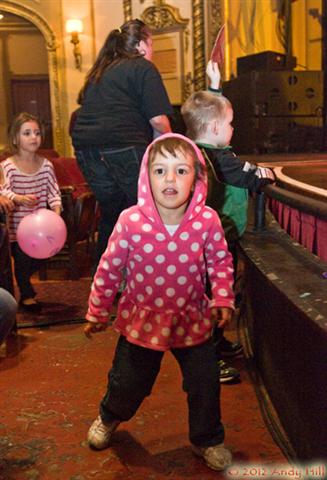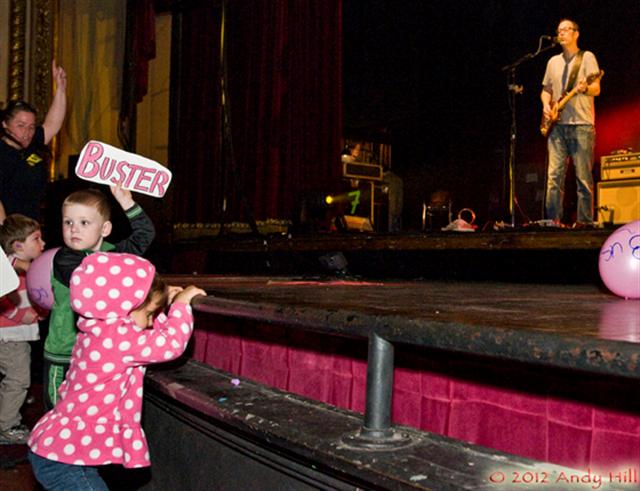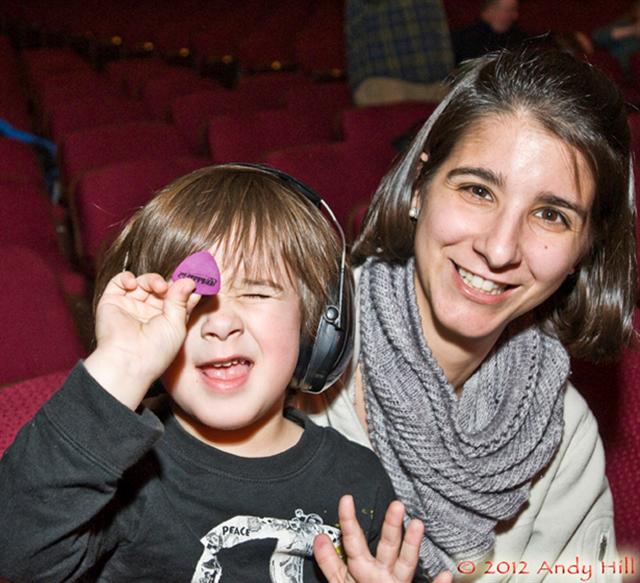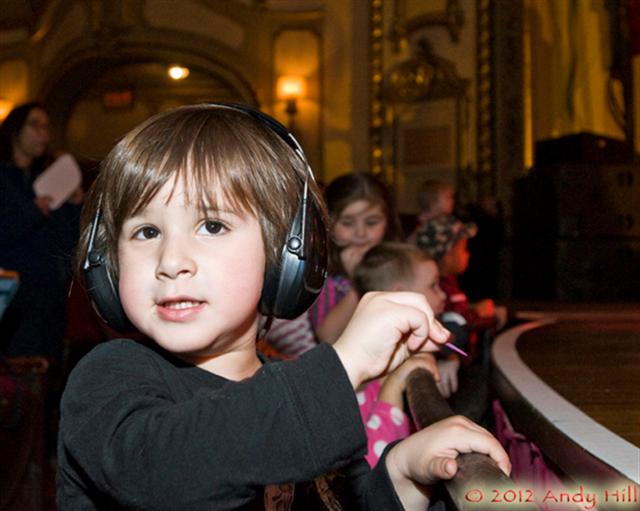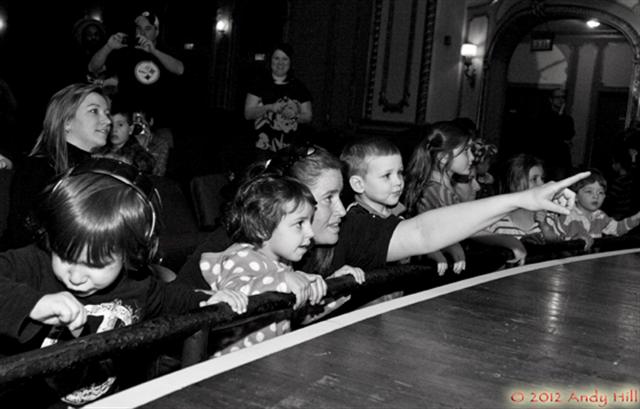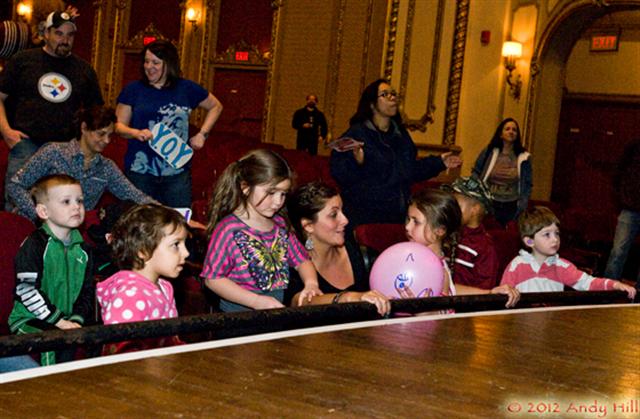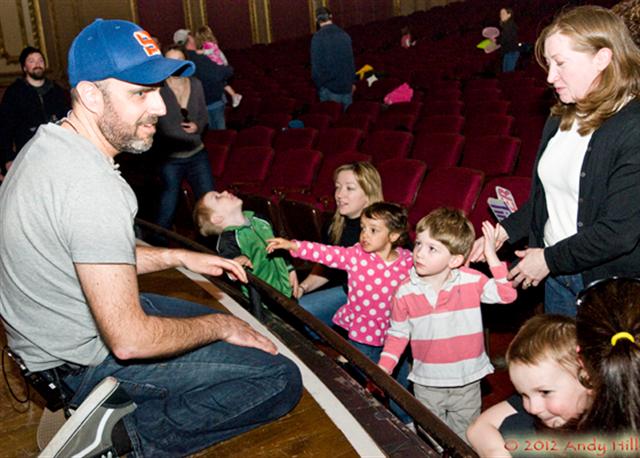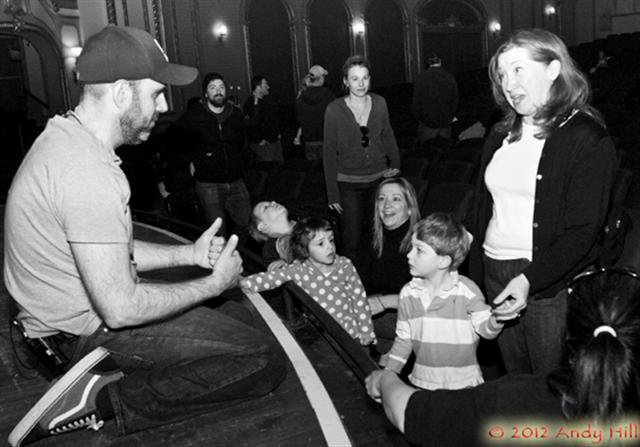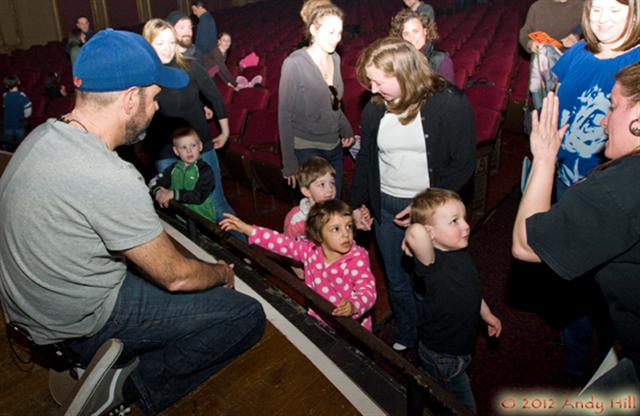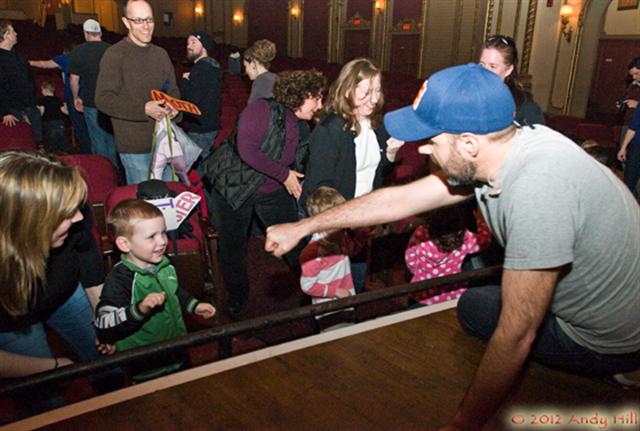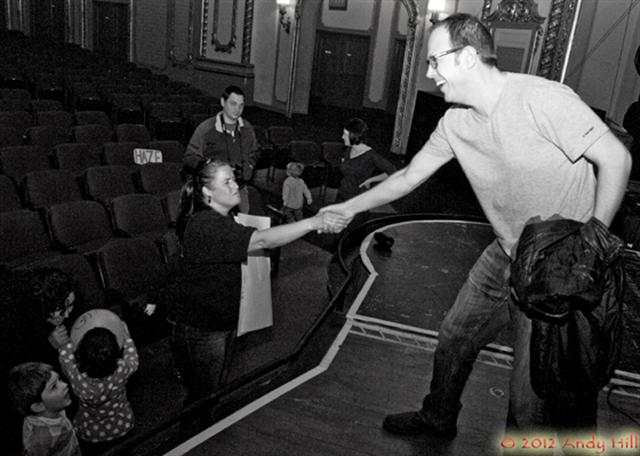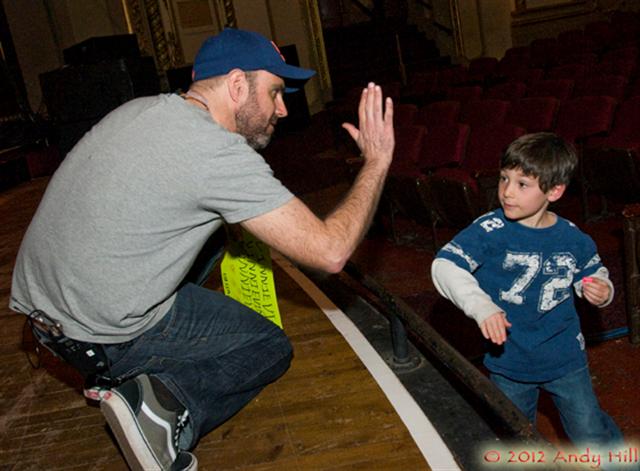 The energy was reeling underneath the marquee of the Palace Theatre in Albany' NY. It was a beautiful' early March afternoon - hours before moe. would perform to a sold-out house. There were kids everywhere; all you could hear was them playing as they ran circles around their parents. They were passing time in their own way: pre-gaming if you will' as we patiently waited to be let in to see moe.'s sound check. They were ready. The feeling was palpable. That energy would continue hours later when people gathered outside the Palace preparing to see the main event.
These preschool students' most of them around age three' have been introduced to the band by their teacher Marcy Dunigan (Ms. Marcy). She constantly has music playing in the classroom at the Albany Jewish Community Center. With songs like "Buster" and "Spine of a Dog" in heavy rotation' there were a bunch of eager kids familiar with moe.'s music ready to see the elusive band from Ms. Marcy's classroom up-close. This was the second time she put together an event like this' giving the kids and their parents a suitable environment to preview how a rock band and rock concert work.
When the doors of the Palace swung open and we all filed in' moe. was rehearsing Pink Floyd's "Money" with Marley Amico (drummer Vinnie's daughter) on saxophone. They would open up the second set with it later on -- one of the show's highlights. As the kids rushed in and experienced the volume of a rock concert for the first time in their lives' the response ran the gamut. I saw elation. I saw complete indifference. And I saw the terrified: one girl immediately started bawling her eyes out as she covered her ears and headed toward the exit in a panic. No question' I have a few friends who react the same way when I play moe. for them.
Kidding aside' there is an inescapable playfulness in moe.'s music that speaks to the inner child. People let loose at their shows. They let their inhibitions go to the wind for a few hours. There's plenty of unbridled enjoyment to be had. Not too dissimilar from seeing these little kids rocking out to the same music. Amongst a lot of what moe.'s music says and whatever emotional core it might strike' they definitely never leave the fun behind. You can see that from the photos (above)' and you could see that in the way the kids bounced around' played air guitar and generally enjoyed themselves while moe. rehearsed a few numbers.
From my perspective' it was a thrill to watch a band I admire' and enormously respect' prepare for the night. They rehearsed songs and transitions' talked through how to make key changes work' and they played through a few songs' like "Runaway Overlude" and of course' "Spine of a Dog." They were gracious hosts' and it was very cool of Ms. Marcy to put together an event like this.
Ms. Marcy's enthusiasm is contagious. Most of her students were rocking out harder than she was. After the event' I sent Marcy a few questions about how and why she organized this and why she feels it's important to give her students an experience like this.

How do you use music in the class room?
I am a huge listener of all kinds of music. In order to be able to enjoy my profession to the fullest extent' I have music playing almost all the time. Every genre that's appropriate for preschoolers. Of course my favorites get more rotation than others' for example' moe.' Grateful Dead' Michael Franti & Spearhead and the Avett Brothers are among the most listened to. Yesterday I discovered one of my students knows Adele's album 21' word for word' so that will get into the rotation as well.
I have such a great passion for music; most of my vacation time spent away from my students is going to see moe. or to a music festival. So playing the music I'm going to see' and then sharing the pictures with them turns them on to something that maybe they have never experienced or seen.

How does this project [bringing kids into hear sound check] connect to that learning?
I play moe. in the classroom a lot -- especially "Spine of a Dog" and "Buster." These songs have been in the rotation heavy since I started teaching preschool (many years ago). I tell the children about the band' their names' what they play -- I make it a personal experience for them. Telling them who is a Dad in the band' their kids names' etc. Showing them pictures and videos of them playing. Helping them feel connected to the music they are hearing. A big focus in my classroom is Art & Music' because that's who I am and I'm compelled to share it with the kids!
What inspired you to put it all together?

When moe.'s last album
Sticks and Stones
came out' I had talked to Jim Loughlin about it. I contacted management' and Greg Bell' who booked the Palace show back in 2007. And we made it happen. I was thrilled to be able to share my favorite band with my students in a kid friendly environment: A private show for the kids and their families. This year when moe. returned I hit them up again to let me bring a gaggle of children and their families and what a time they had. I had one little boy' Zoltan' who did not leave the rail the entire time playing air guitar in front of Chuck and Rob. He was just adorable and proclaimed he "liked the drummers Jim and Vin' I want to be like them." My heart melted.
I am so blessed to be allowed to do something like this' special thanks to my good friends: moe.' Greg Bell' Jon Topper' the staff at the Palace Theatre and extra special thanks to moe's tour manager Ken "Skip" Richman for helping this go down smoothly. Also' a special thanks to James Paddock and Andy Hill for taking pictures.