Features
Timbre Coup's Residency and Knuckles & Valleys
by Andrea Kosek
|
photography by Chelsea L. Valente
March 9, 2012
page 1 of 2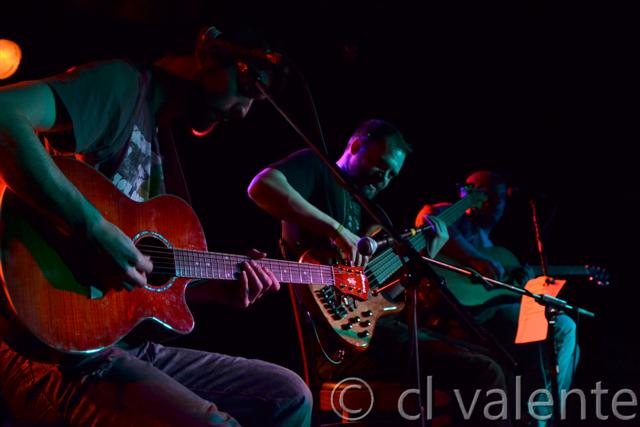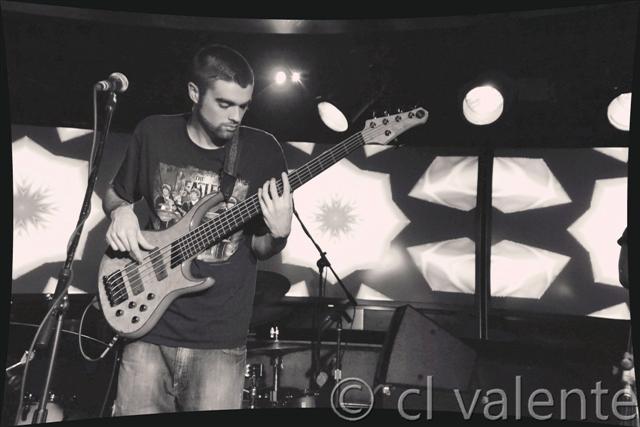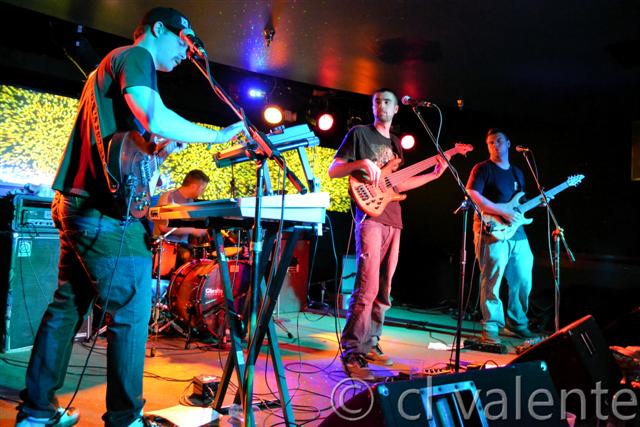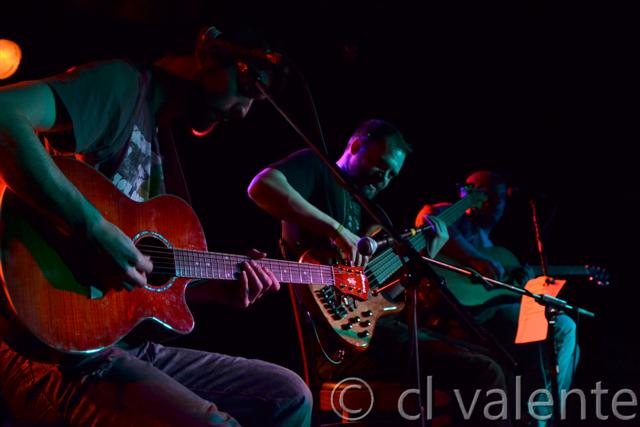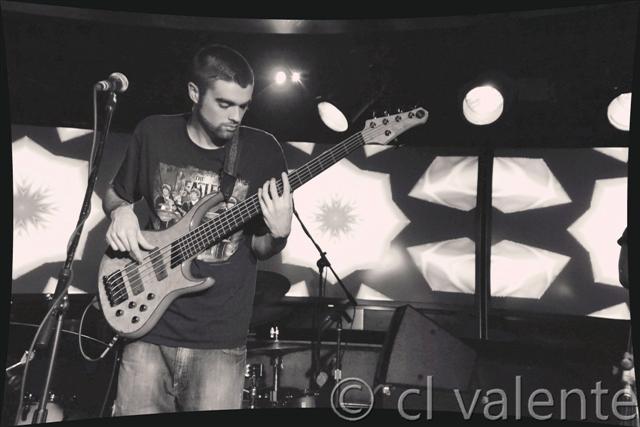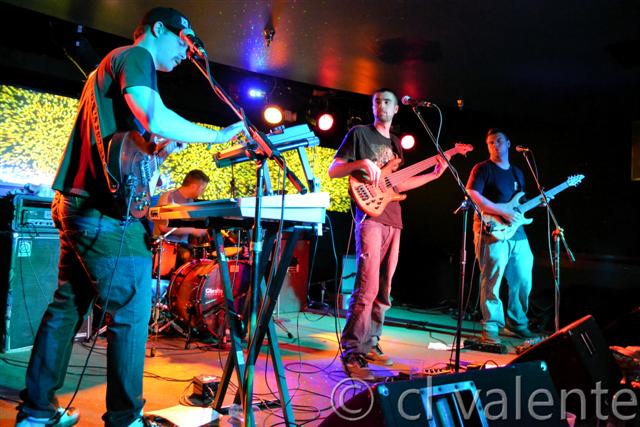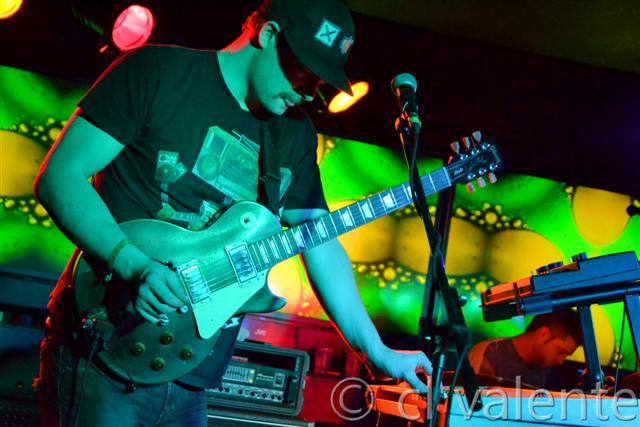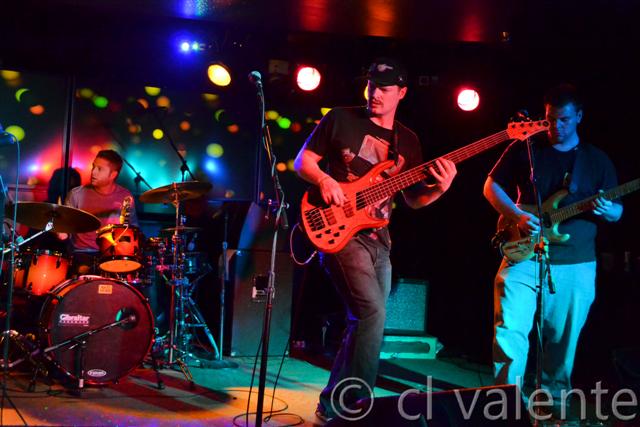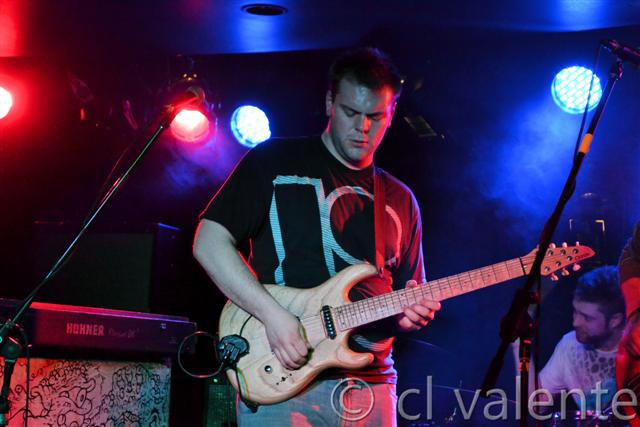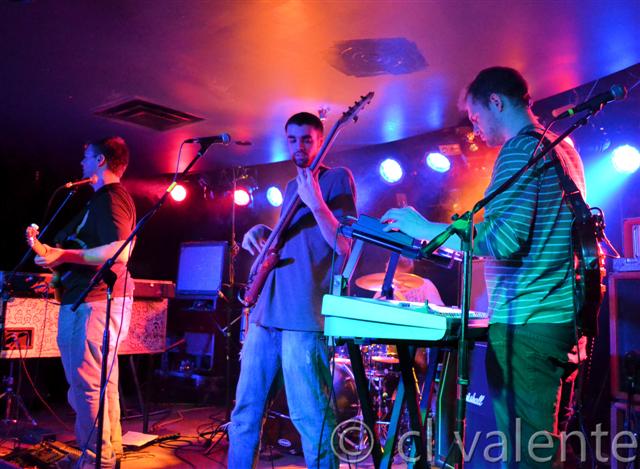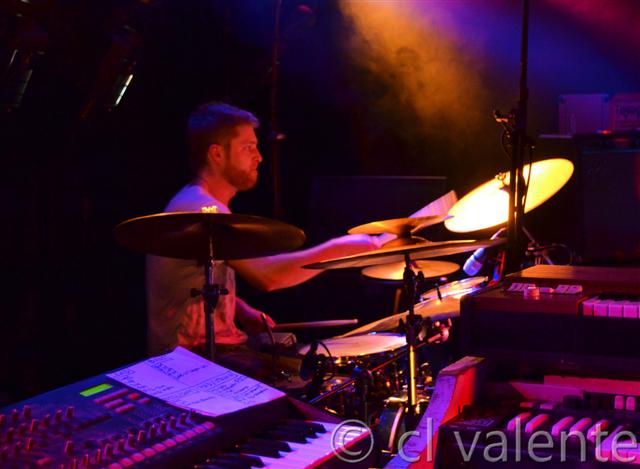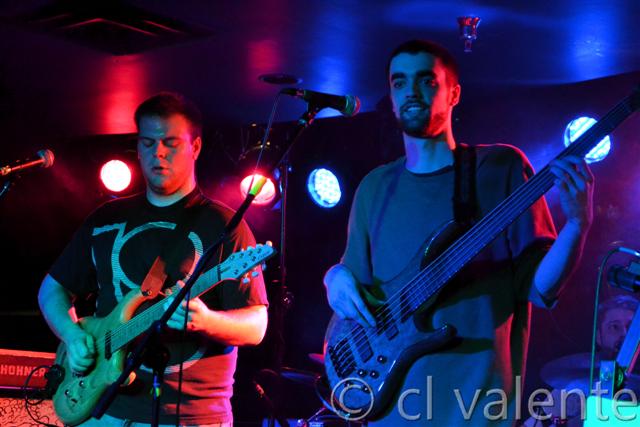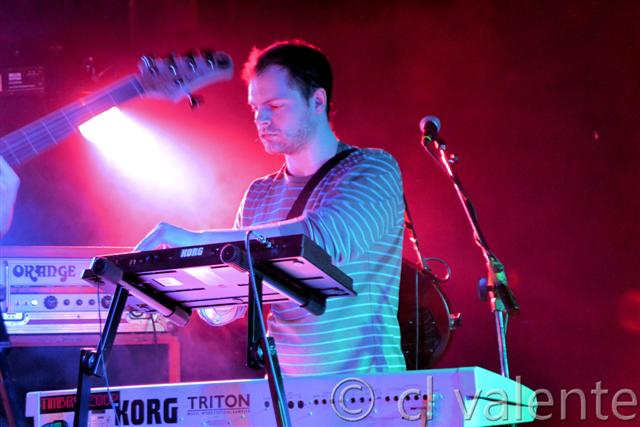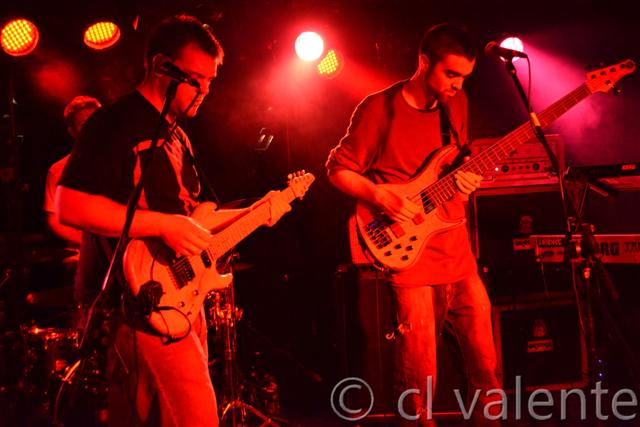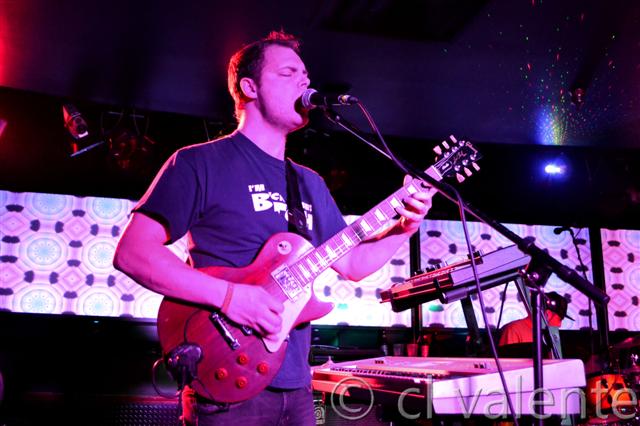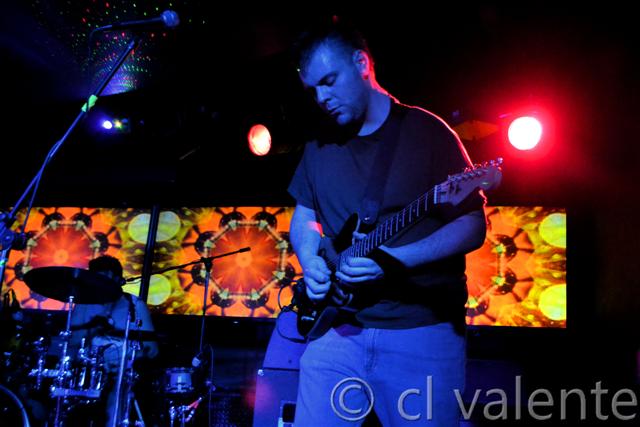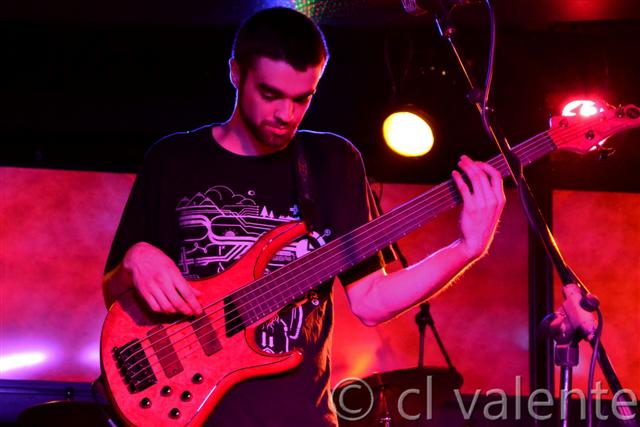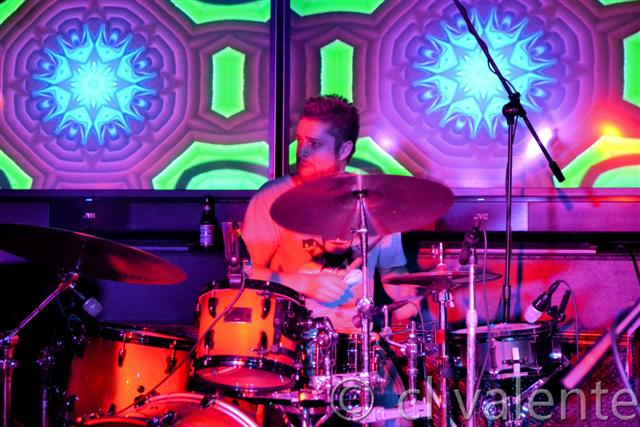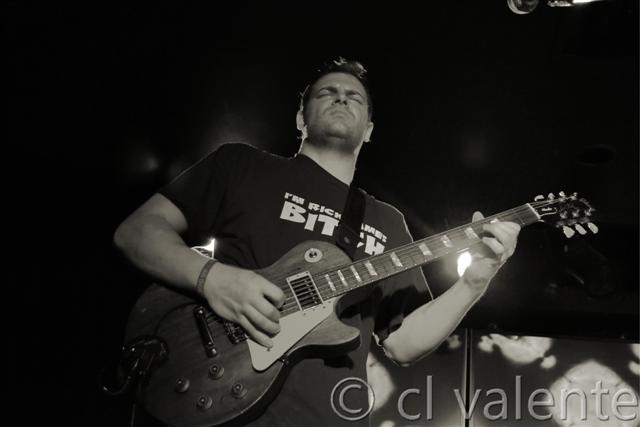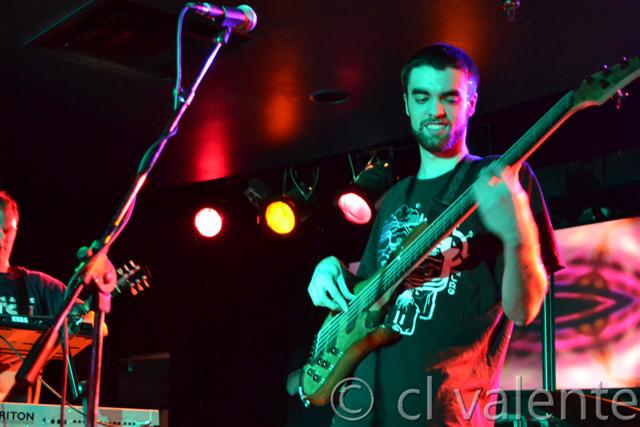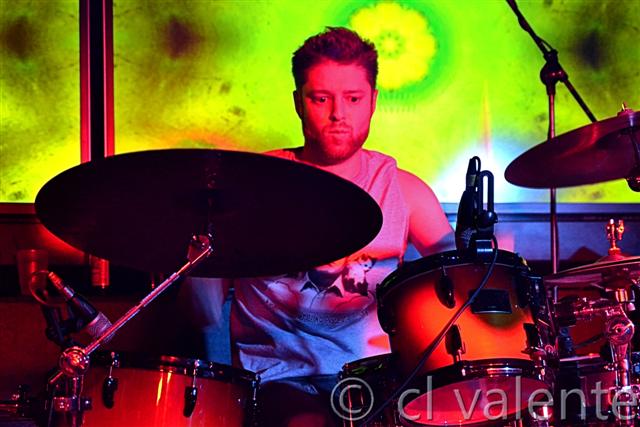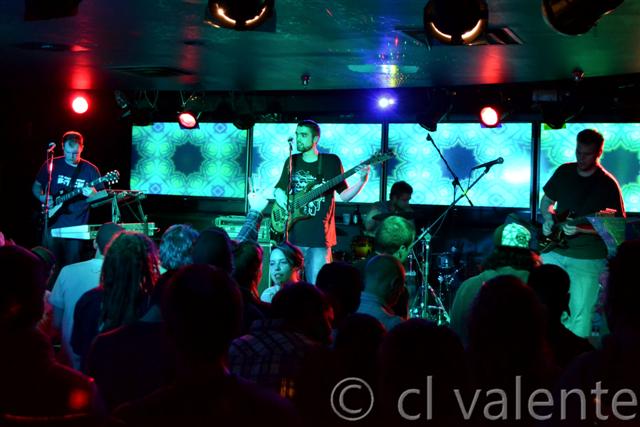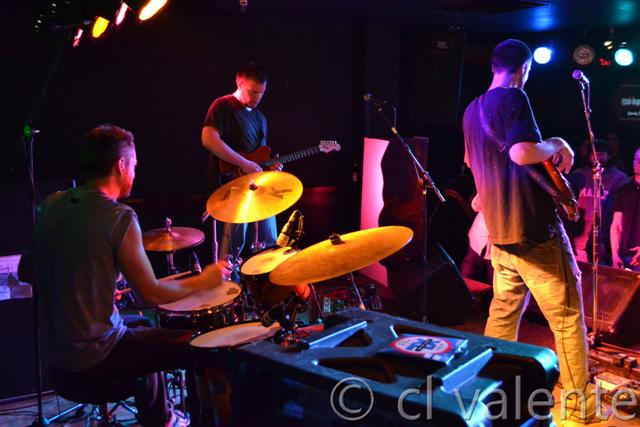 February was a very exciting month for Albany progressive rock quartet Timbre Coup ("tamber coo"). The talented, multifaceted improvisational jam oriented group, consisting of brothers Matt and Ben Pickering, Daniel Gerken and Andrew Chamberlain, played four Thursday night residency shows at Jillian's last month. All purposely leading up to their Knuckles and Valley CD Release Party on February 23rd. It was certainly a momentous month for the guys who celebrated their third full-length studio album, a twelve song long conceptual collection of compositions aimed to capture a certain mood. Many people often wonder about the name Timbre Coup, and where it came from. A friend of Matt Pickering's thought it up, which means "to overthrow the sound of your instrument." Matt Pickering adds, "We like to use lots of effects and make it sound different."
KNUCKLES & VALLEYS CONCEPTION

With the final lineup together at the end of 2008, guitarist Andrew Chamberlain was the last piece of the puzzle to join Timbre Coup. So to fully integrate him into the band after their New Year's Eve performance, they decided to write a song for and during every month of the year starting in January 2009, an idea conceived by drummer Matt Pickering back in 2005.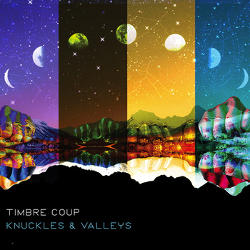 According to Matt Pickering, 2009 was a tremendously busy songwriting year for Timbre Coup. "We wrote 21 songs in 2009 instead of 12. And then our last album Check Out This (2010), is the overflow from that year."
"Andrew wrote a few songs front to back with most of the parts in mind," said bassist/guitarist Ben Pickering. "We wrote a few songs based off an improv and developed them from there."

Half-way during shows, Ben and Dan switch guitar and bass duties. Said Ben, "We were both bass players. Neither of us really played the guitar." Dan added, "We didn't know how we were going to make a band with two bass players."
However, both proved to be versatile and dexterous musicians, picking up and mastering guitar to fit the dual-guitar formula of many progressive rock and metal bands, splitting rhythm and lead roles with Andrew, who isn't a stranger to bass either as he played one song on bass for their previous record.
"We're now getting to the point where Dan and I have an equal number of songs on bass and guitar." The linear notes on the back of Knuckles & Valleys indicates which role Ben or Dan played on each track.

After practicing and perfecting all twelve songs, the boys were satisfied with this material and were ready to perform the described, "80 minute odyssey." Said Gerken, "When we completed the record, we unveiled it at our 2009 New Years show. We played the entire January through December in one set. That was the first time we played September and for awhile it was the last time."
In terms of difficulty, Timbre Coup reminisced about the least performed piece off Knuckles & Valleys: "September has always been one of those flighty songs that we either need specific equipment for and specific songs since it's a sample derived song. At this point our sampler is a little bit malfunctioning so it's been played literally 3 or 4 times in 150-175 shows since it's been written." They did not perform "September" during their February residency.
Around early October 2011, the band drove seven hours North to Kingfield, Maine, home to the recording studio of the Pickering brothers' uncle. Being isolated from distraction and committed to a focused work ethic, Matt said, "It was so out in the middle of nowhere, a moose actually just walked past us in the middle of the road."
Besides the dual guitar, bass, drums and sporadic use of synths, throughout Knuckles & Valleys other instruments make guest appearances: "On the album, you'll hear a flute occasionally or a saxophone and trumpet. These effects are coming through my guitar but somewhere along the line are getting translated into a saxophone sound as opposed to the guitar sound," said guitarist Andrew Chamberlain, who operates a synth modulator for his guitar to emulate brass or woodwind instruments. "A lot of people think we hired musicians."
Timbre Coup spent approximately five days in Maine to track all twelve songs then drove back another time to do additional takes and tweaks to the mix. "We were heavily involved in the mixing. We took a huge long list of notes of what we wanted to do and record differently, " said Gerken. "We listened in headphones, in speakers, in computer speakers, on iPods. Basically listening in every medium to try and make sure whatever we envisioned at first came into fruition."
For post-production, the guys sent their engineer models of inspiration for how they wanted certain elements of the record to sound. "In the finished product we definitely wanted the mix, sound and vocals to pertain to Tool, which is why we sent him Enema." They also sent a Guthrie Goven album, "where the guitar becomes the voice." The group mentioned to be fans of Goven, a progressive guitarist whose instrumental work includes beautiful rich rhythm sections and uses an incredible array of tones.
Gerken talked about performing the album live: "It's a long set and it's not just the sixty seven minutes on the CD because some parts do become a little embellished. And you know we like to improv. We can't just do a set that's completely written material." While they've only performed Knuckles & Valleys as a live set in its entirety once, someday they plan to play it from start to finish again.