Shows
American Babies
February 10, 2012 at Valentine's in Albany' NY
by Andrea Kosek
|
photography by Chelsea L. Valente
February 20, 2012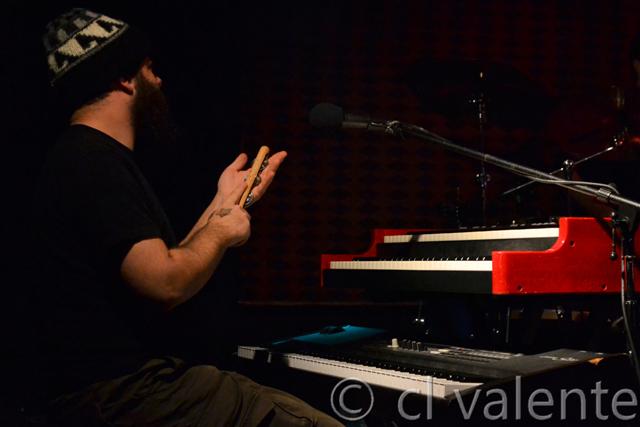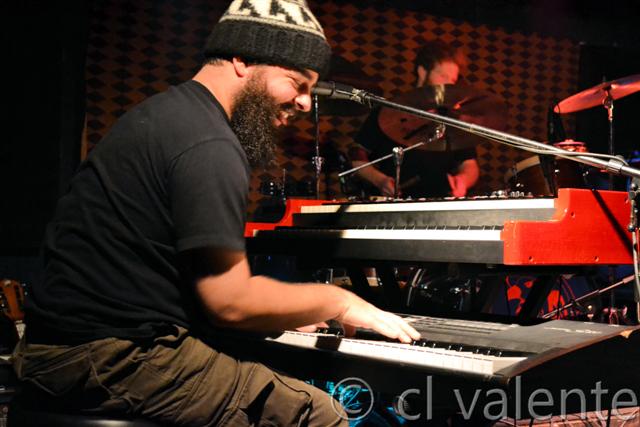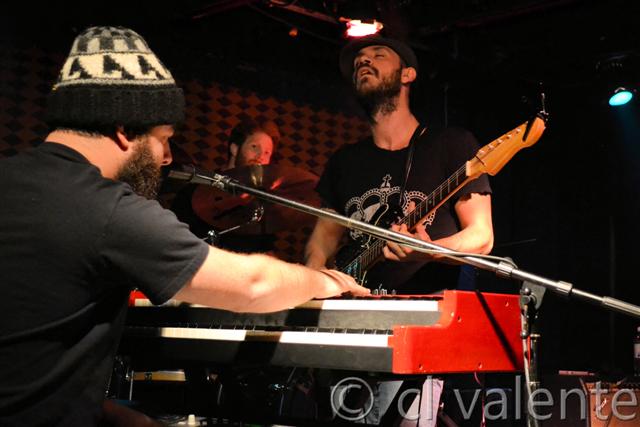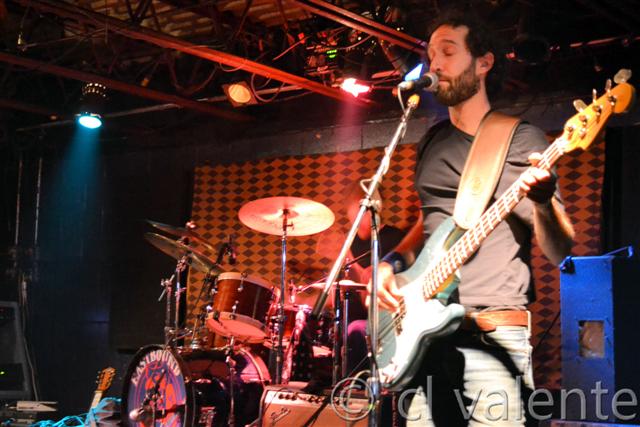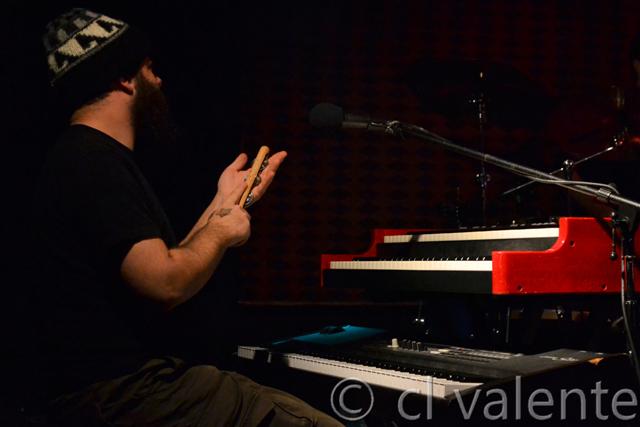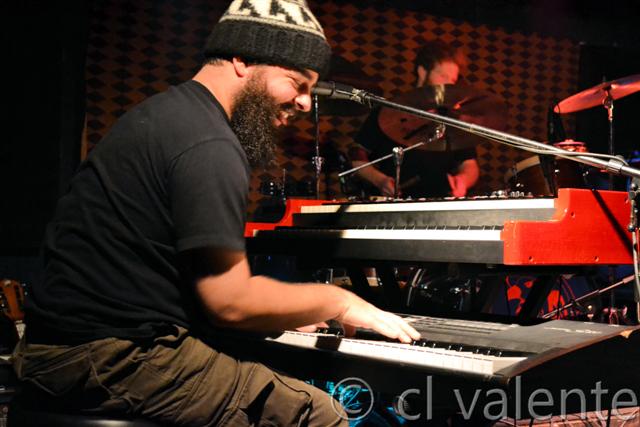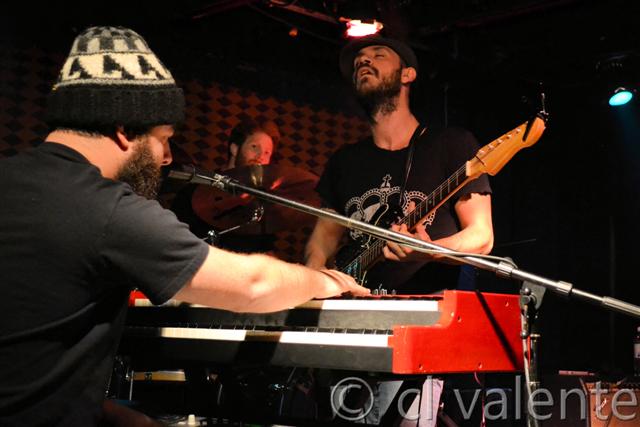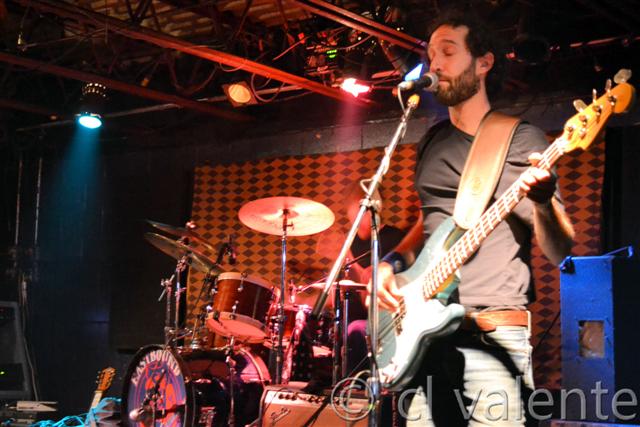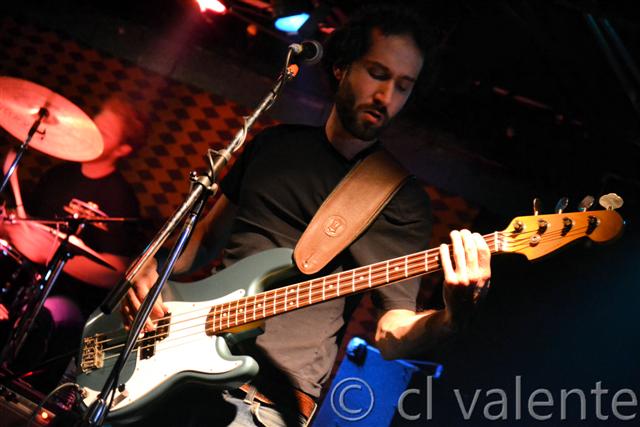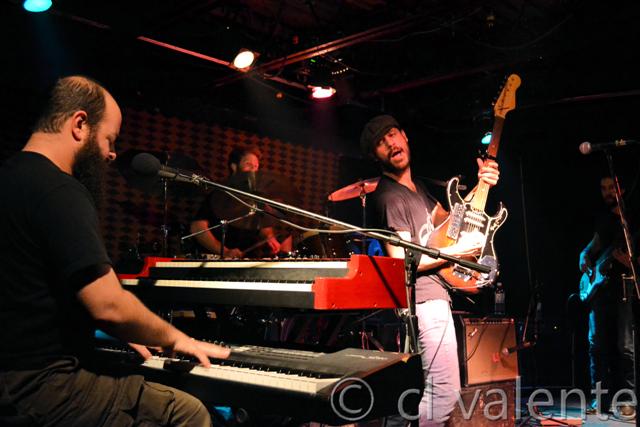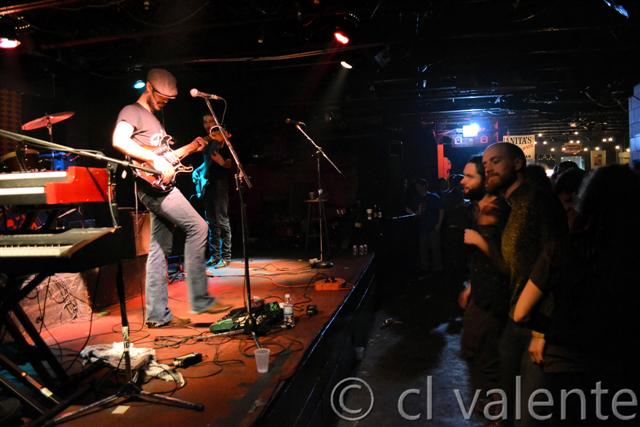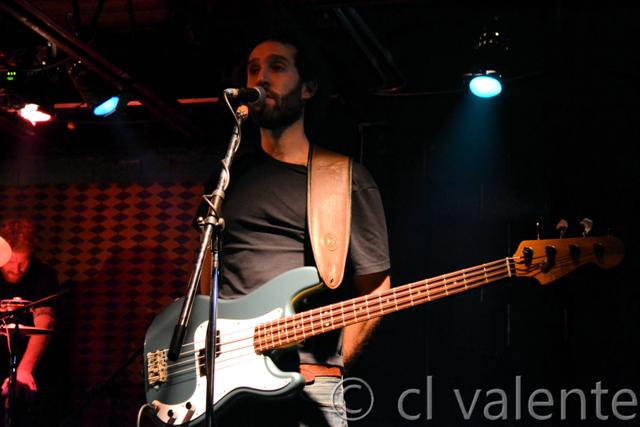 Valentine's Upstairs has a certain, grungy basement atmosphere I used to frequent while attending some of Boston's finest underground shows and parties in Allston, Massachusetts (the early days of Passion Pit, Rubblebucket). I was instantly flooded with nostalgia upon sighting familiar college archetypes huddled in groups awaiting more live music to tap their boots to. Yeah, some people didn't have a clue who was playing as one girl abruptly asked "Who are you guys?" and "Where are you from?" a few songs into their set.
Unperturbed by her inquiry, songwriter, vocalist and guitarist Tom Hamilton introduced the band to the crowd, noting their Philadelphia background. Sporting a newspaper boy hat, keffiyeh scarf, blazer and western boots, he embodied the spirit of an urban cowboy.

Standing front and center, Hamilton sang passionately while closing his eyes to a variety of vivacious rhythms, playing tunes that sounded like John Mellencamp at times, namely blue-collared rock.
Once "Dance All Night" came on, the crowd came to life and were noticeably enjoying a song very fitting for a country dance hall. It's an undeniably catchy, square dancing number that incited a hipster hoe-down near the front of the stage.

Then things slowed down briefly with "Desperate Times," a song about the acts of a strung-out, vulnerable man. However, the tempo immediately picked up and wandered into a more uplifting ballad, musically speaking. While Hamilton's guitar playing may be more subdued with the Babies than Brother's Past, he was still shredding away, empowering the tune with a contrasting feel good solo accompanied by a nice touch of organ. More fascinating guitar solos and piano power arrived after anthemic chorus and Springsteen reminiscent "Streets of Brooklyn."
Nearing the end of their set, the guys performed a charming, vocal harmonized cover of "Blackbird" introduced as "a lovely ditty we didn't' write."

The pace and style changed up frequently throughout the night. We heard folk-y arrangements, bursts of blues and soul, some Americana and country twang but most importantly were the core elements of that old time rock and roll. No gimmicks. Just an intimate, genuine performance emphasizing the roots of meaningful music.