Shows
Emilie Autumn and the Bloody Crumpets
January 26, 2012 at Bluebird Theater in Denver' CO
by Andrew Wyatt
|
photography by Andrew Wyatt
February 1, 2012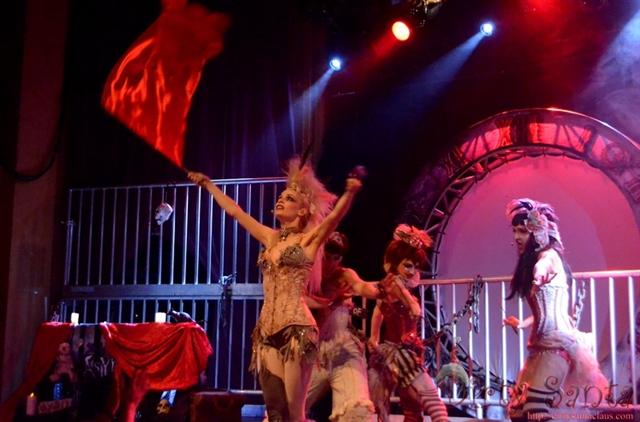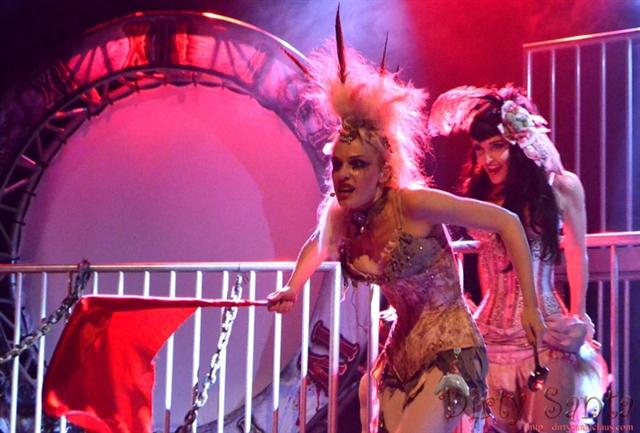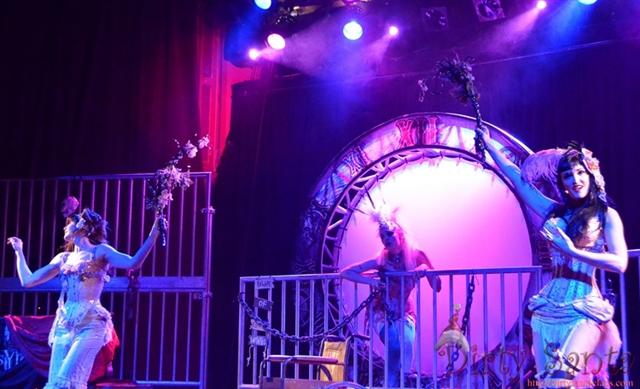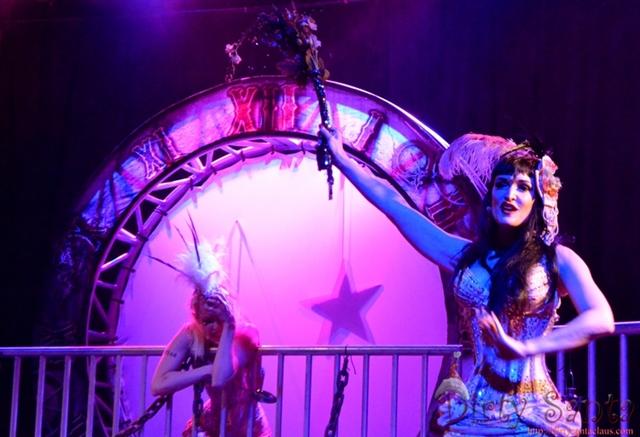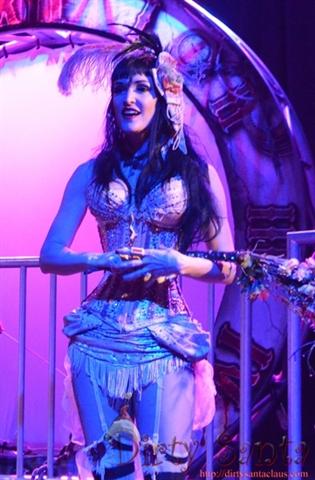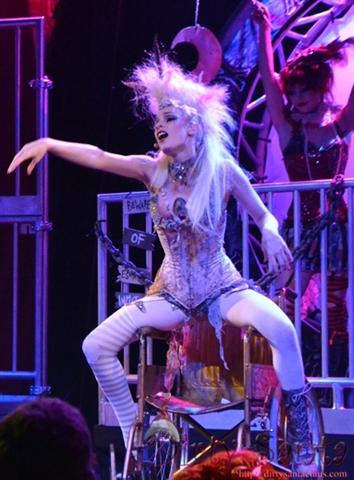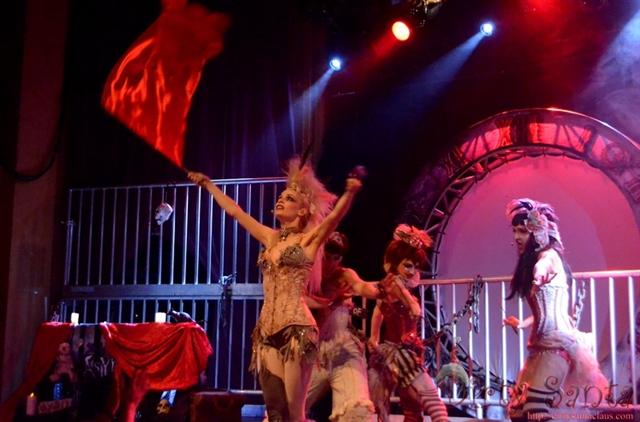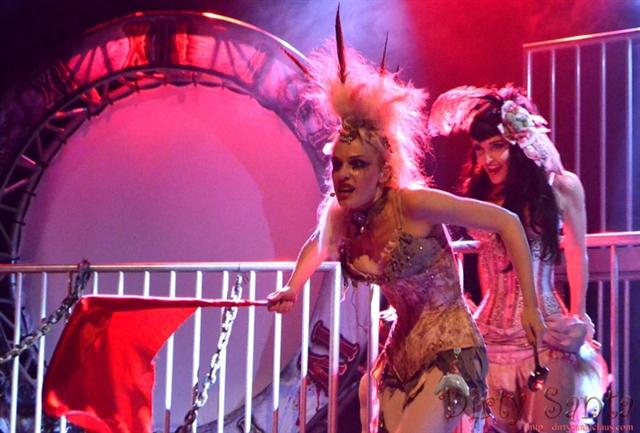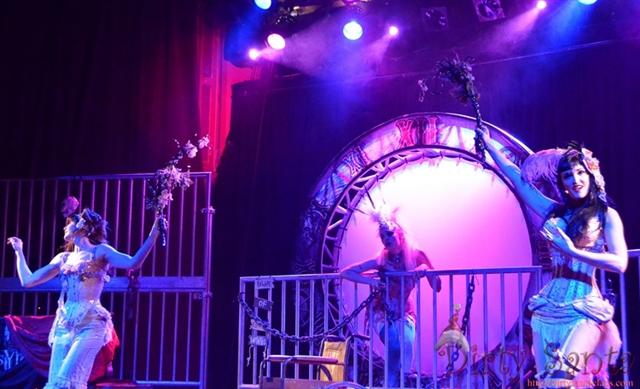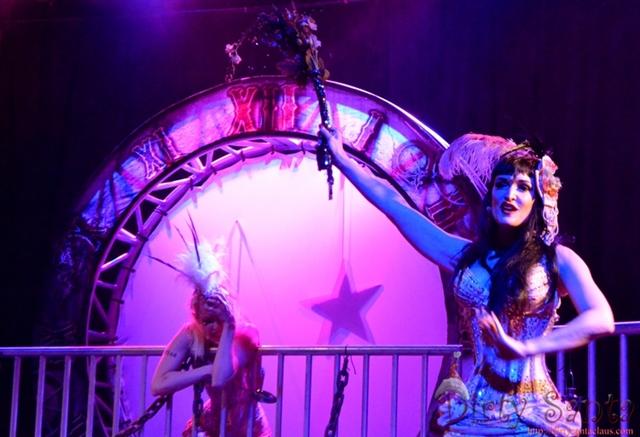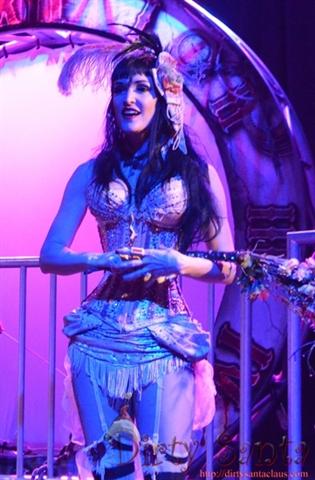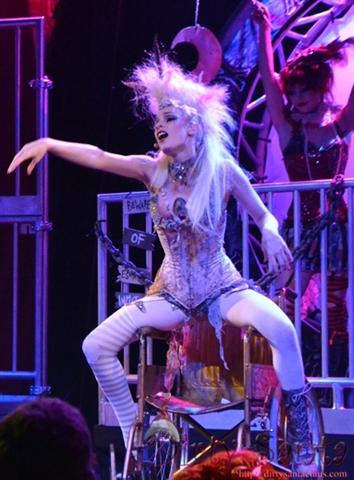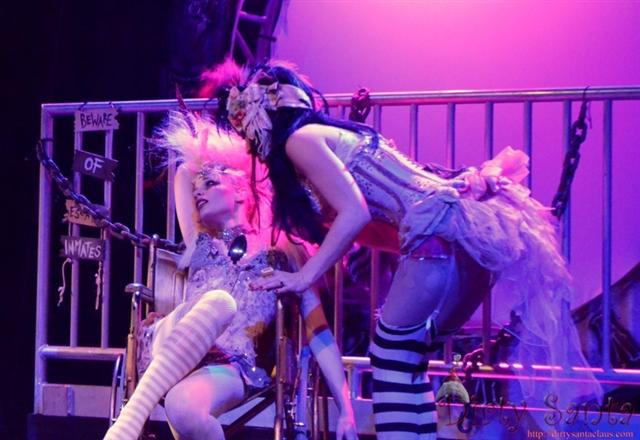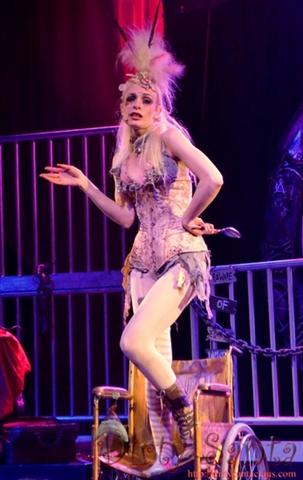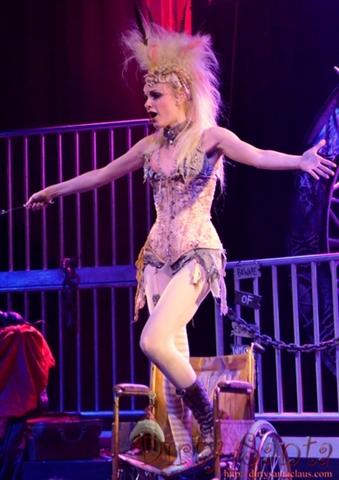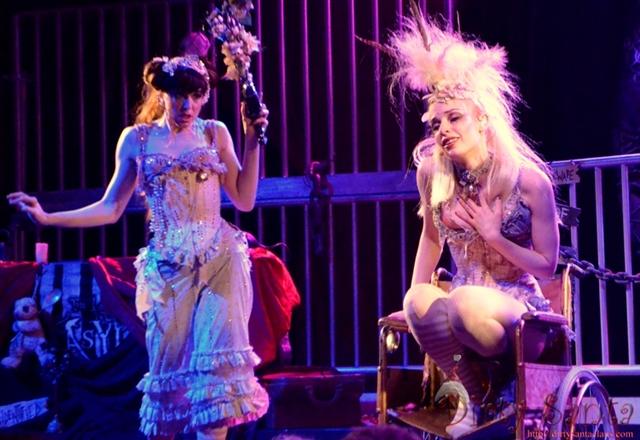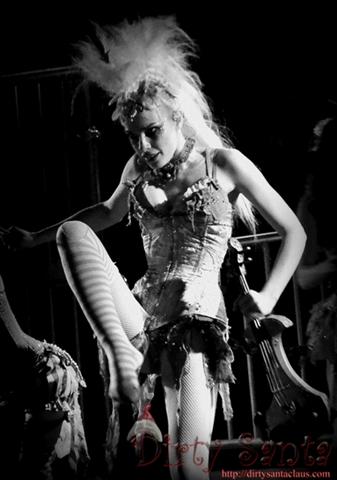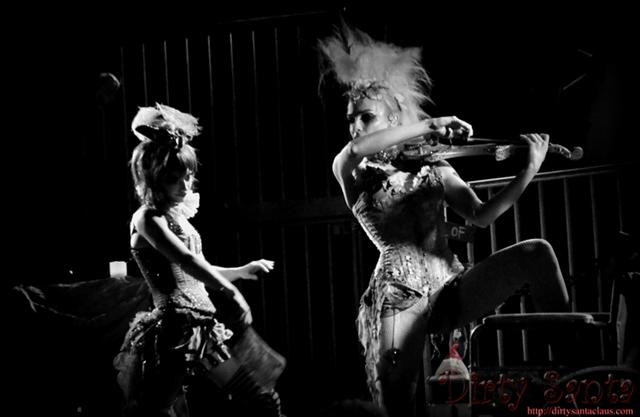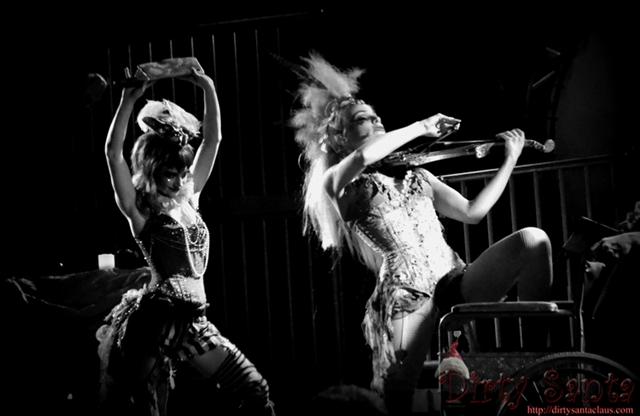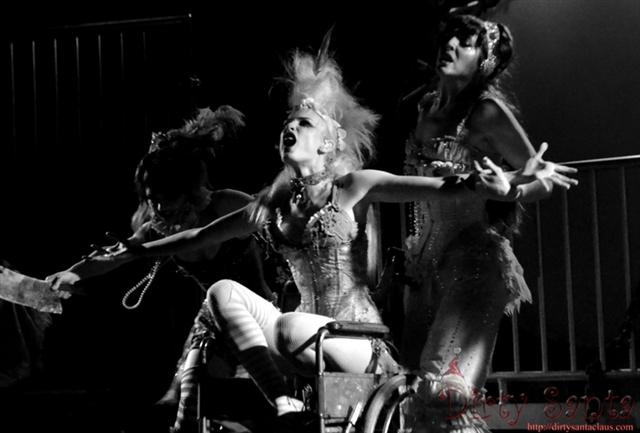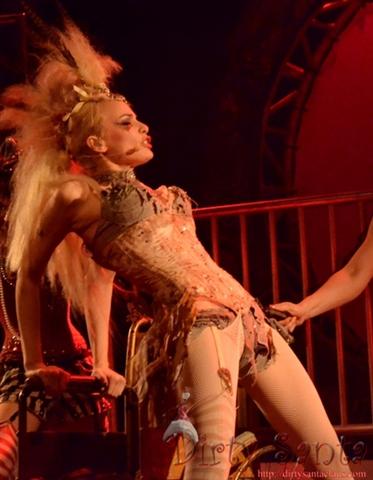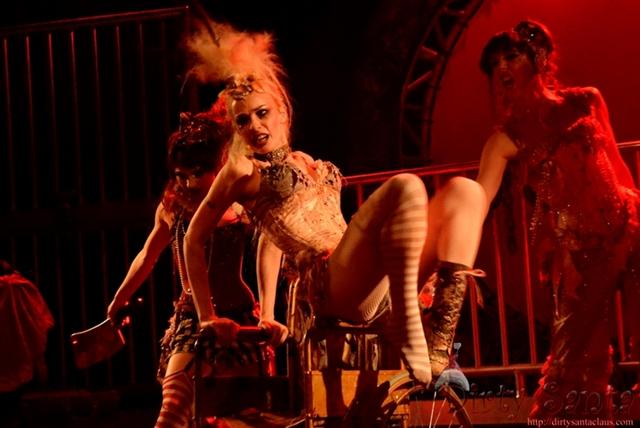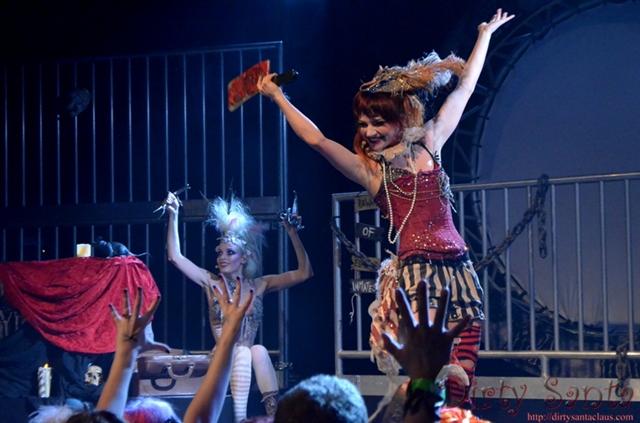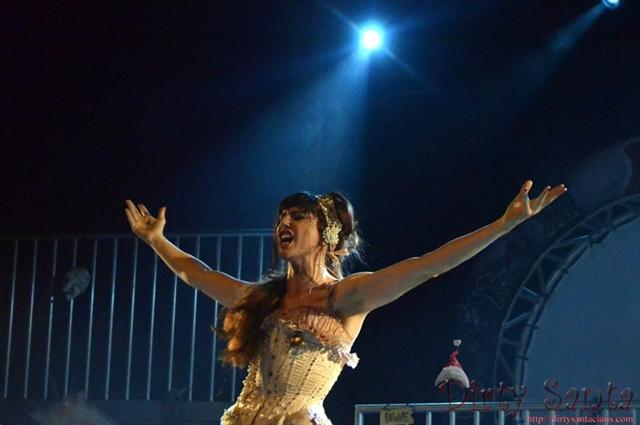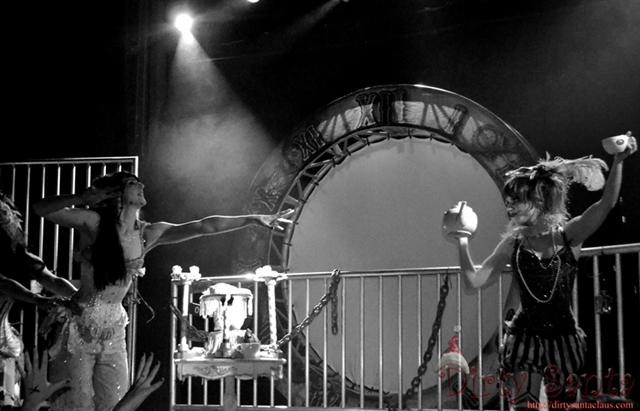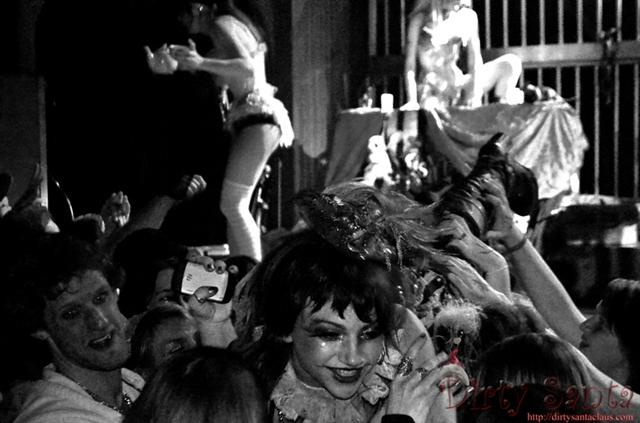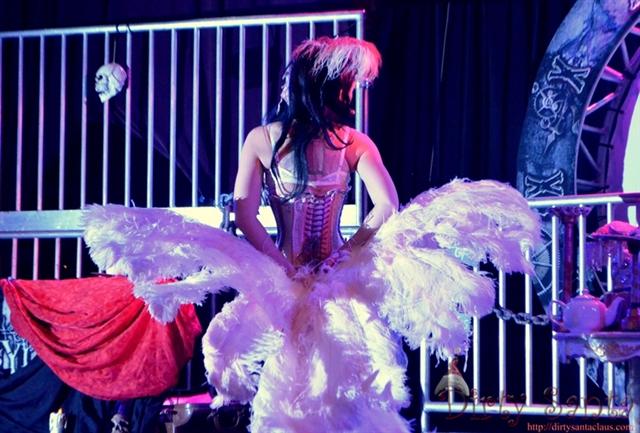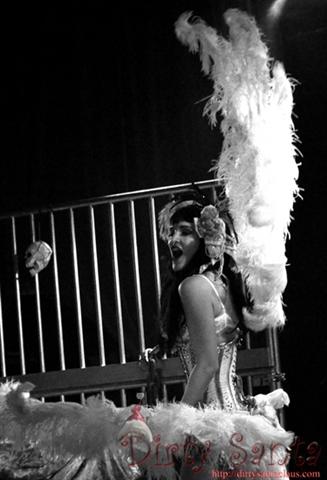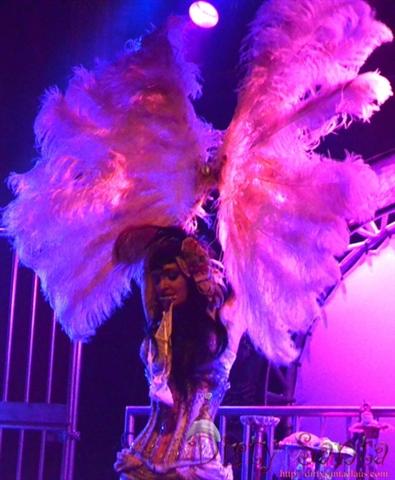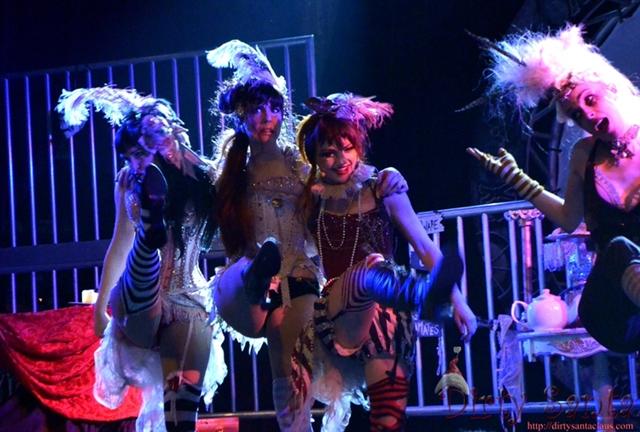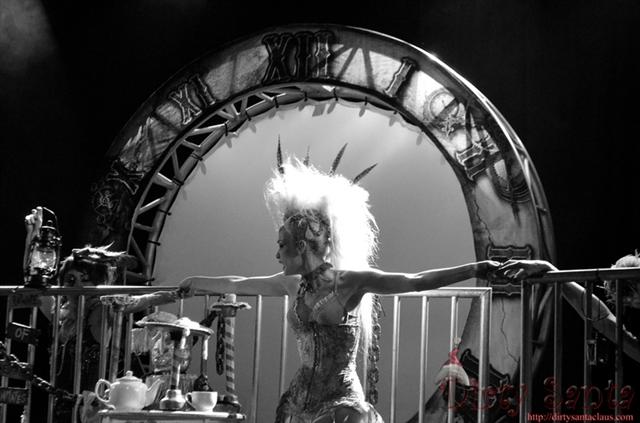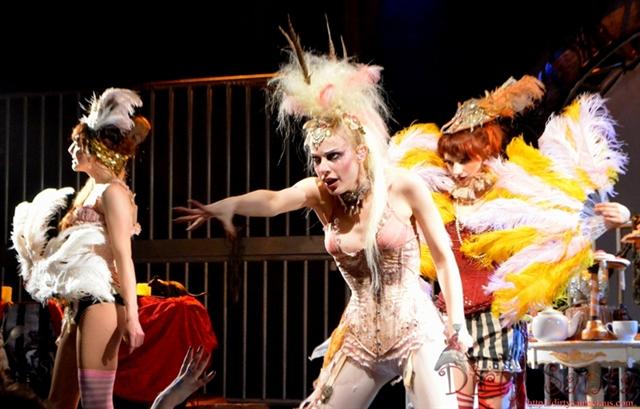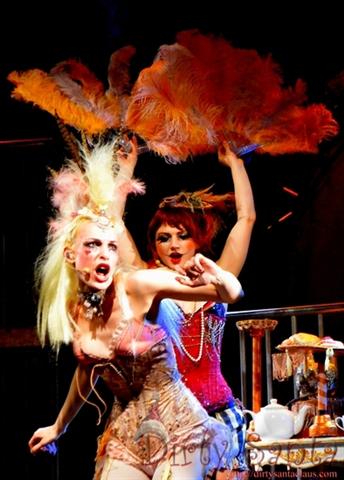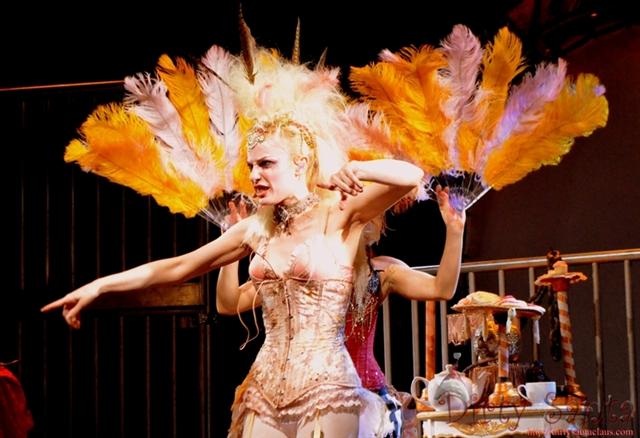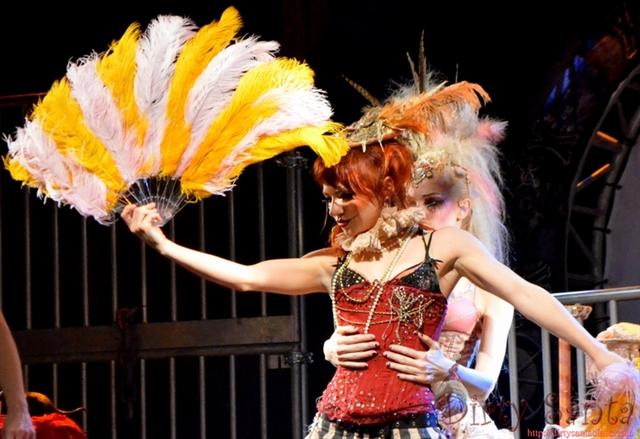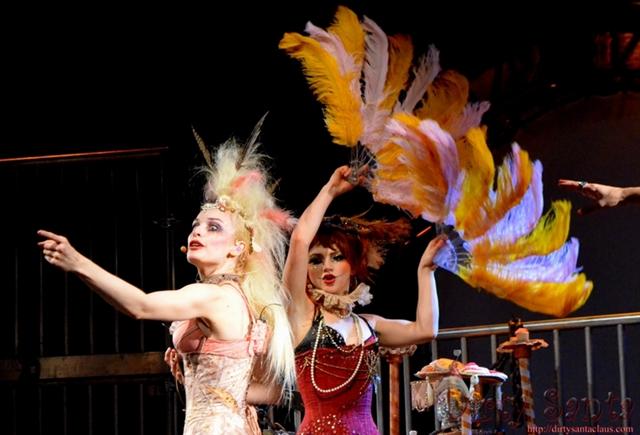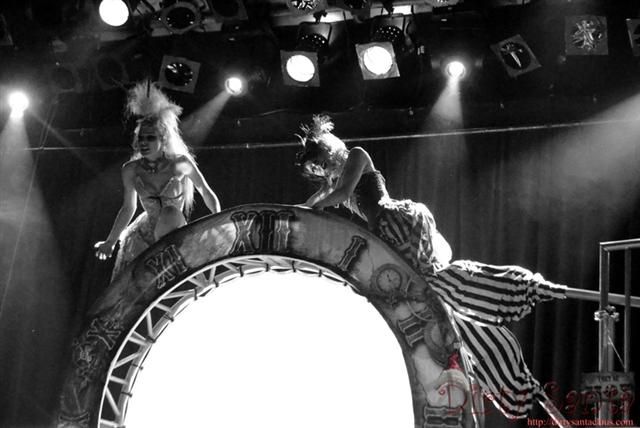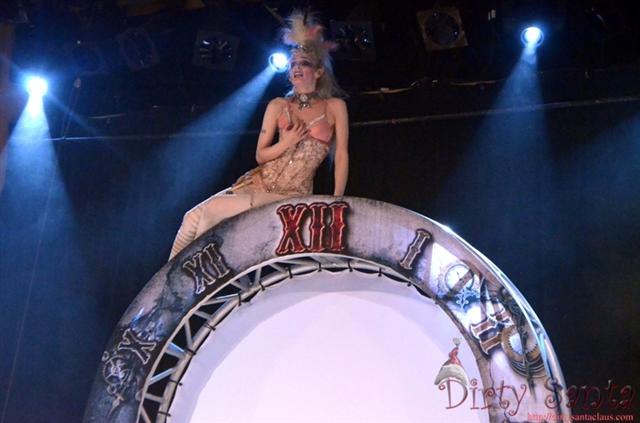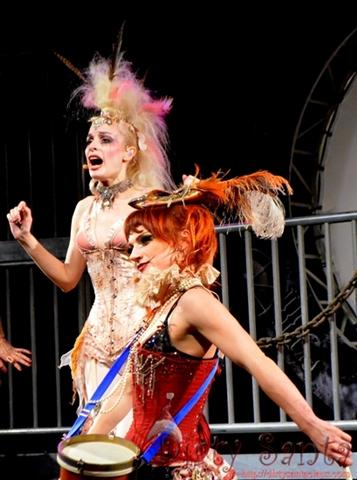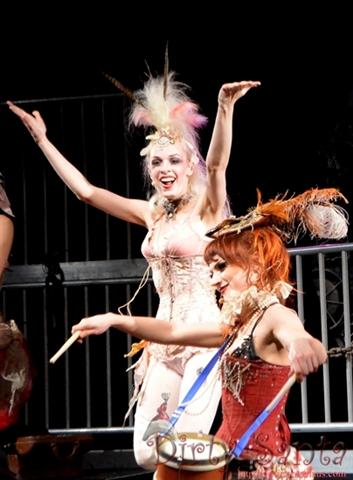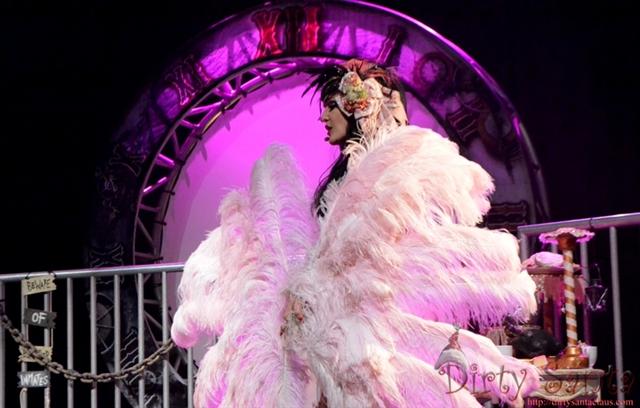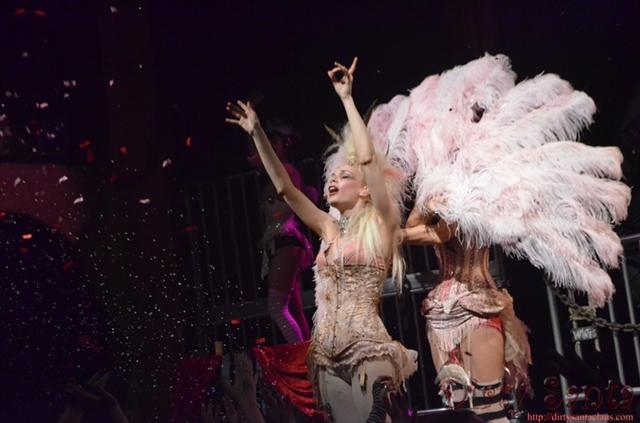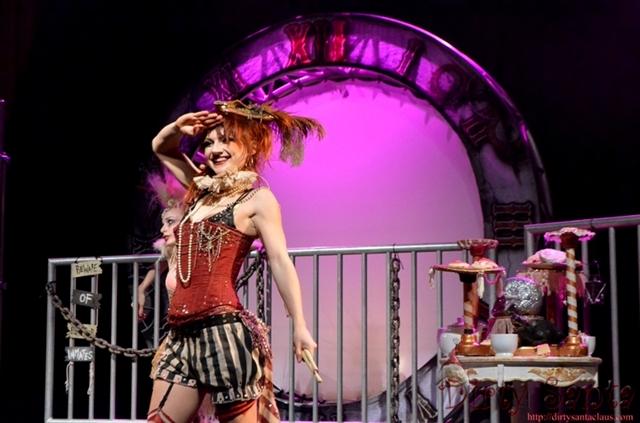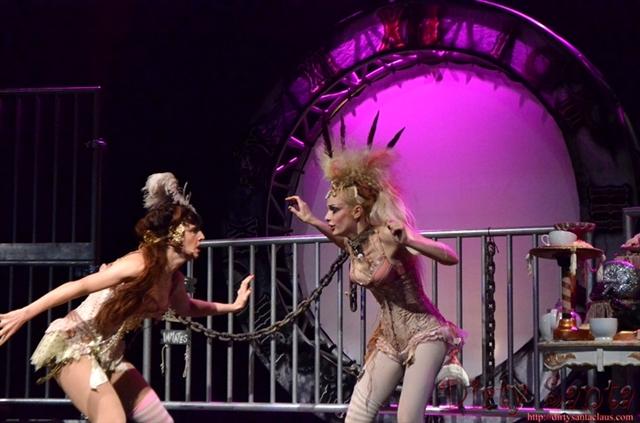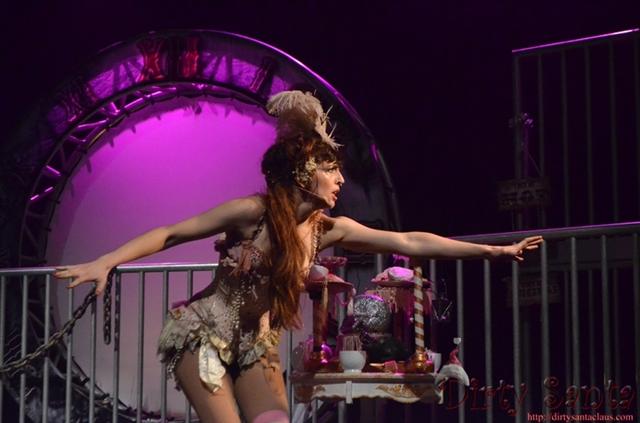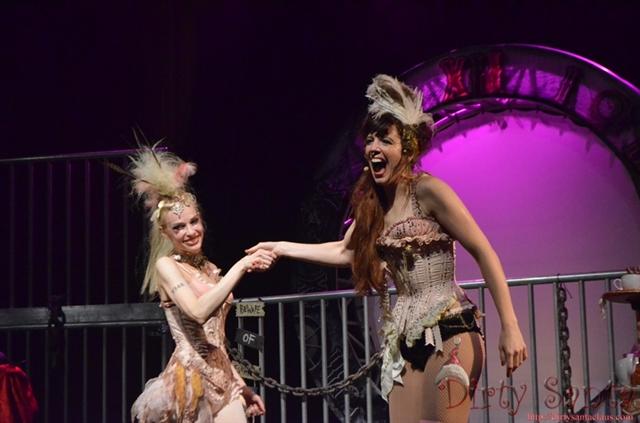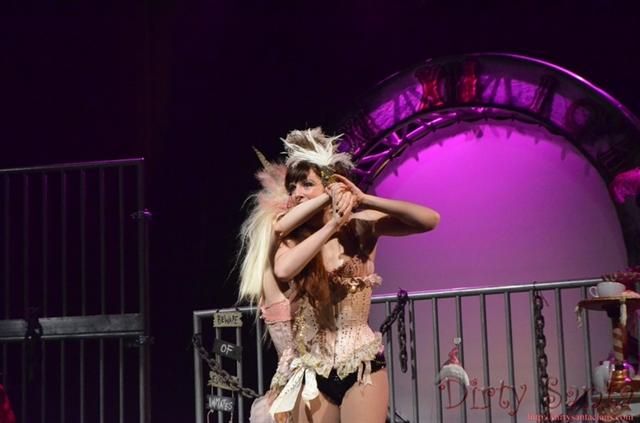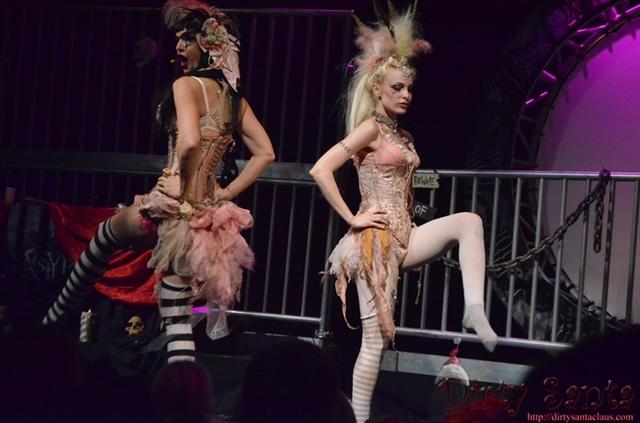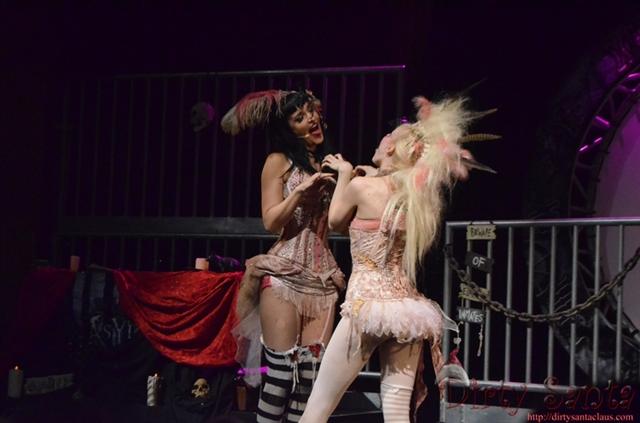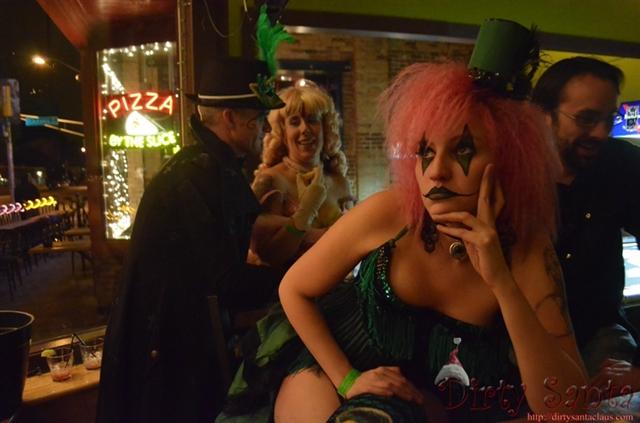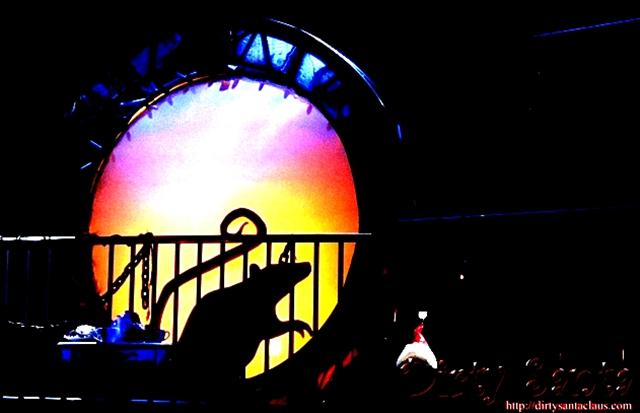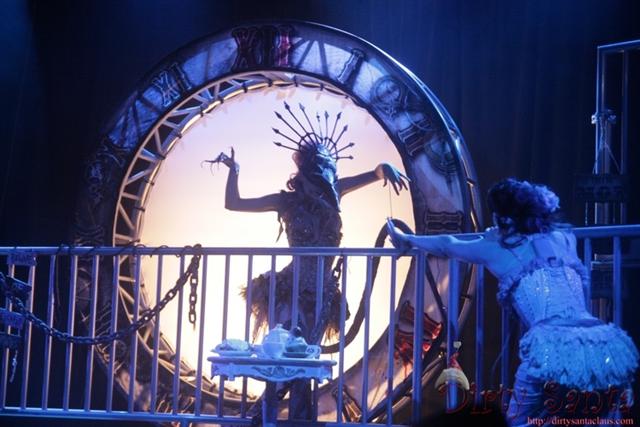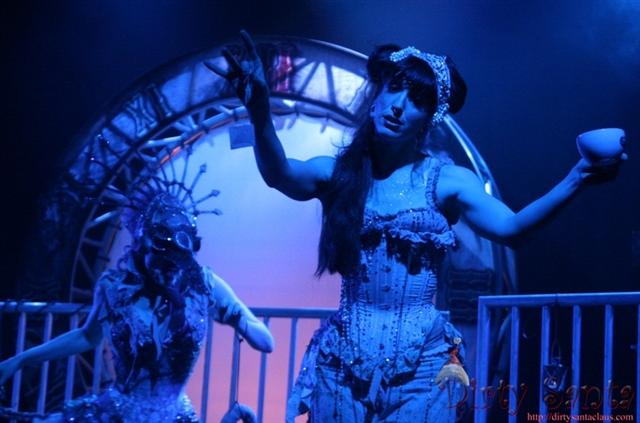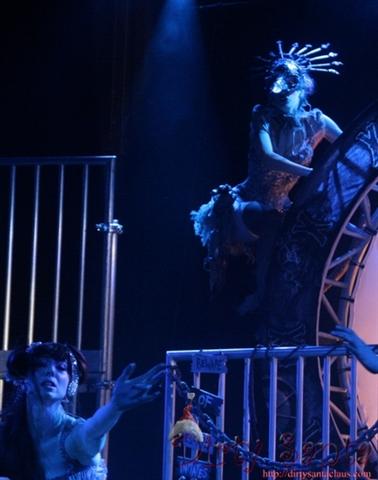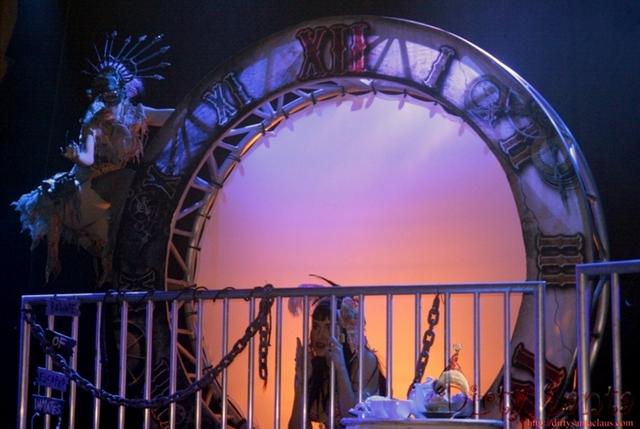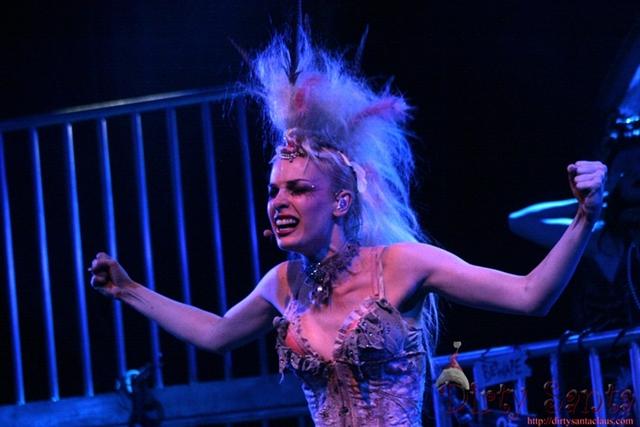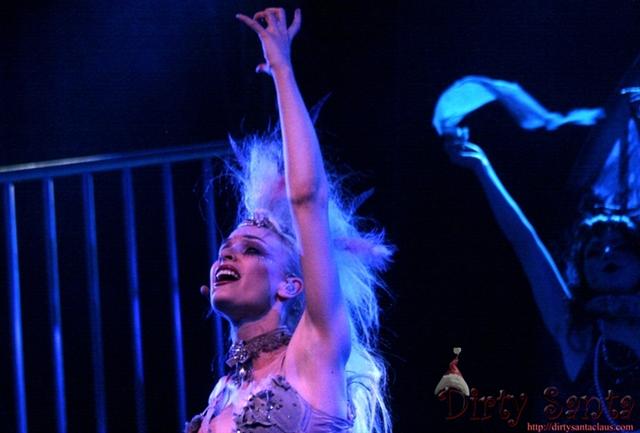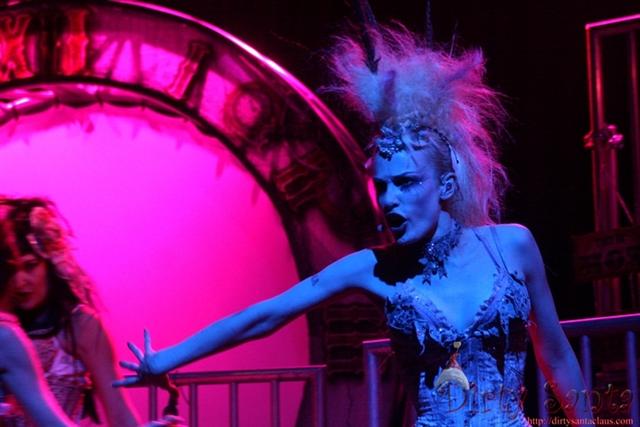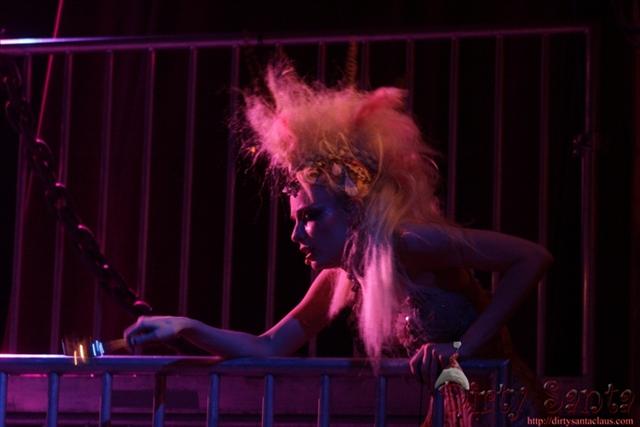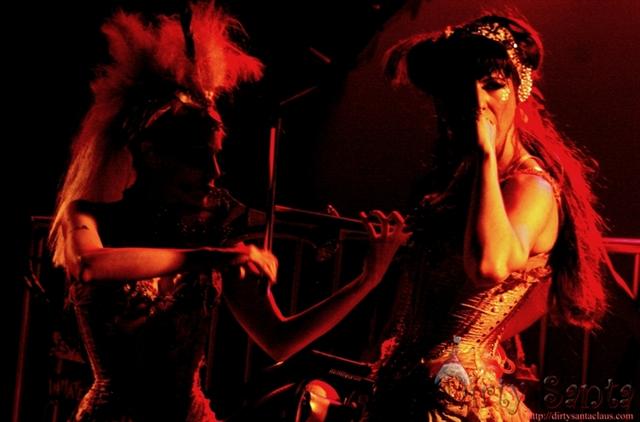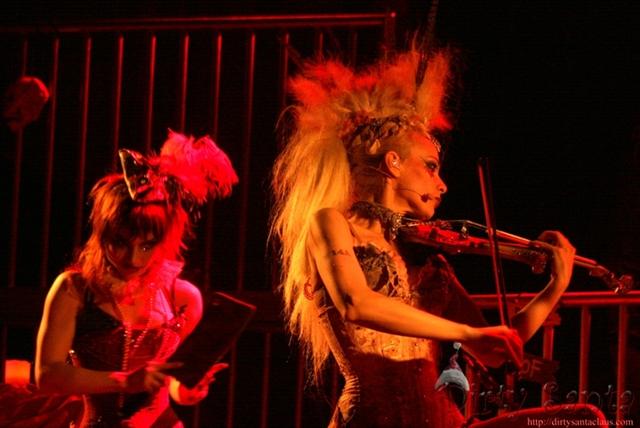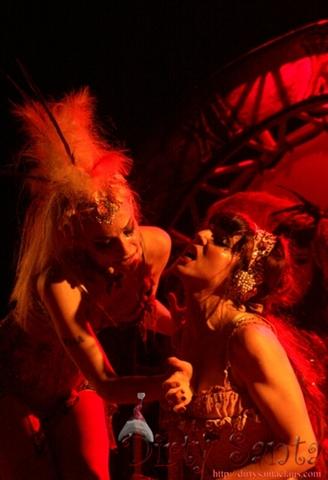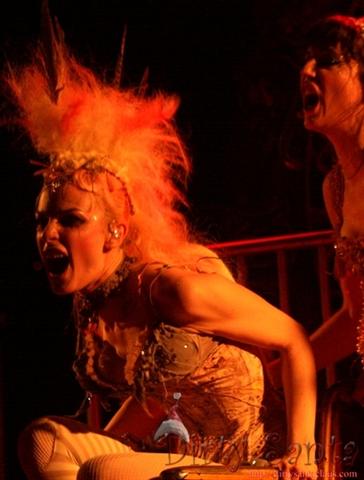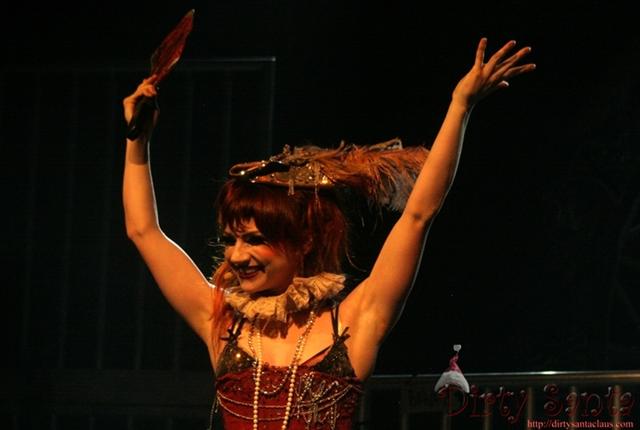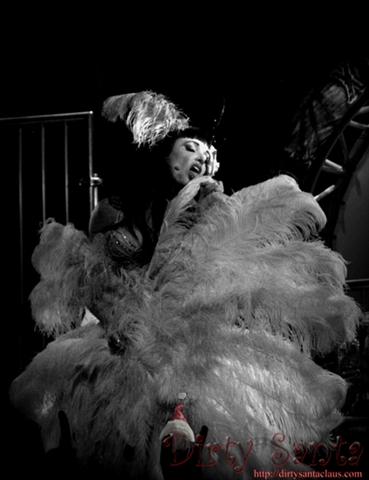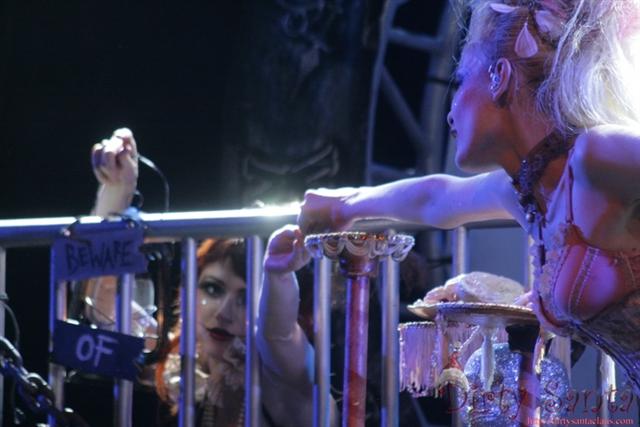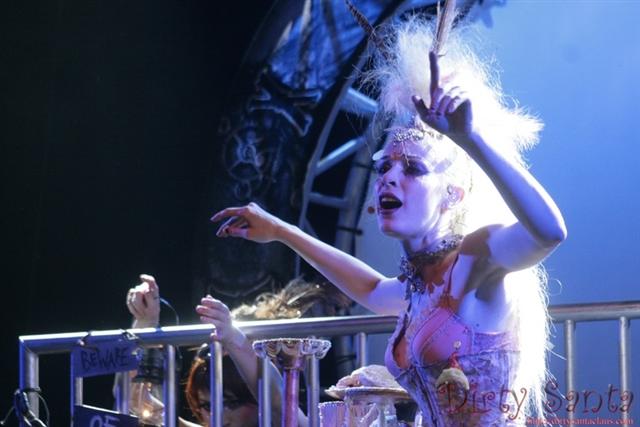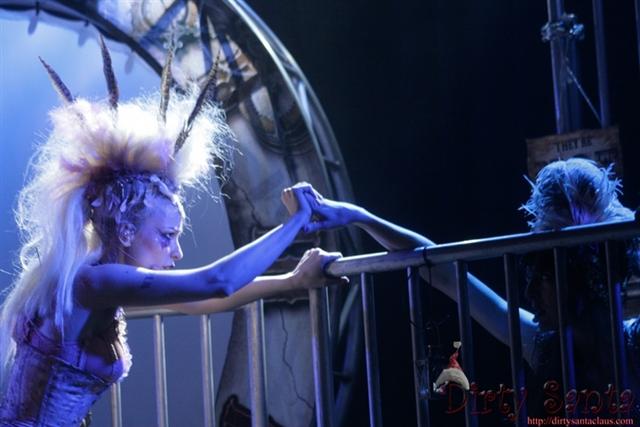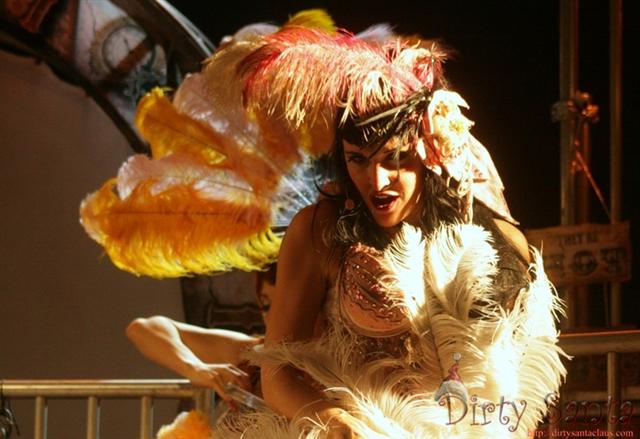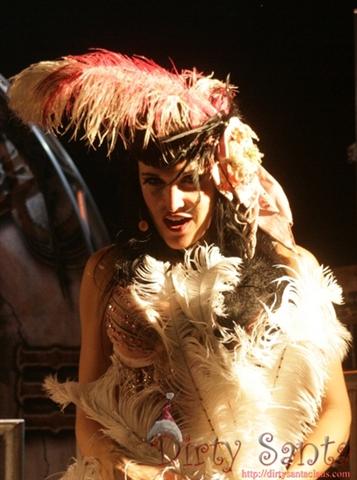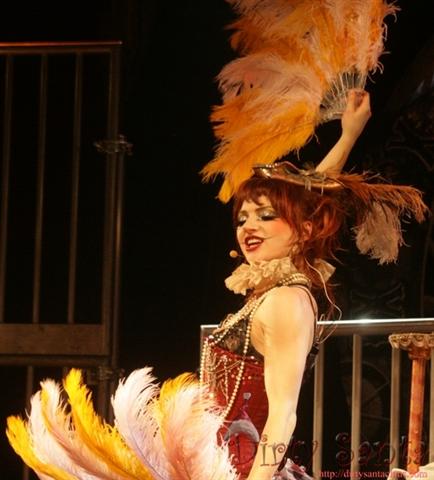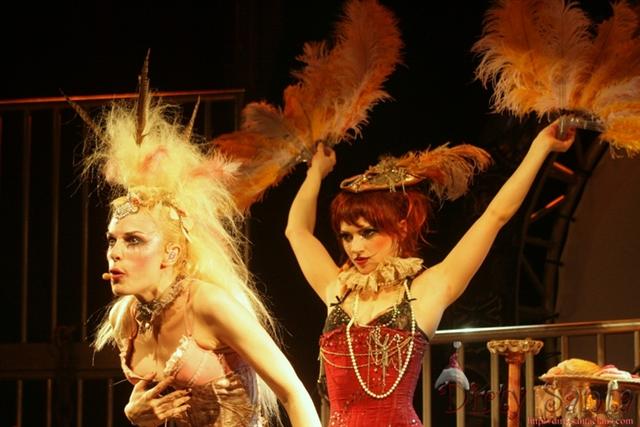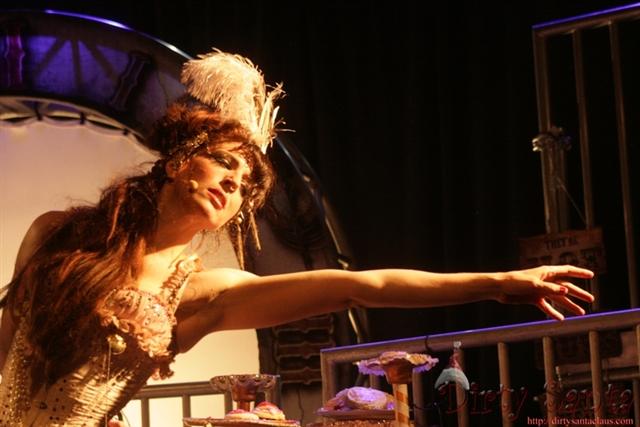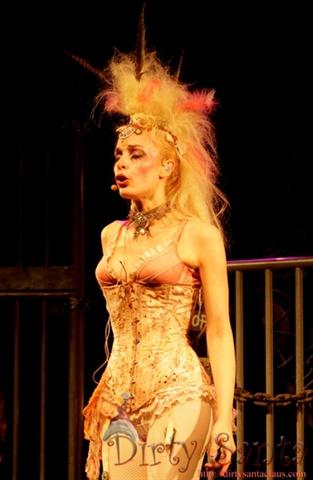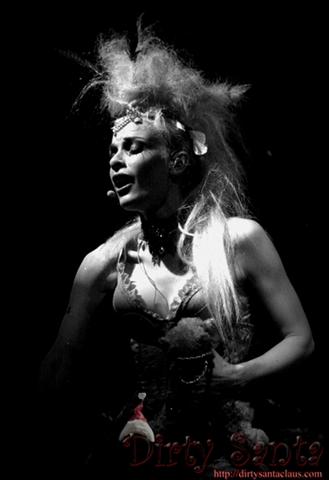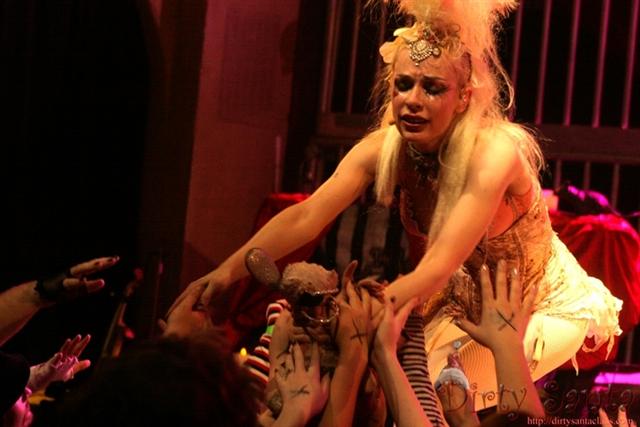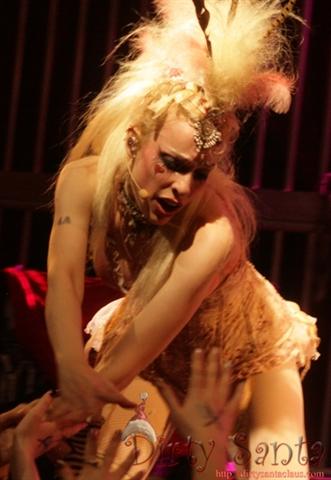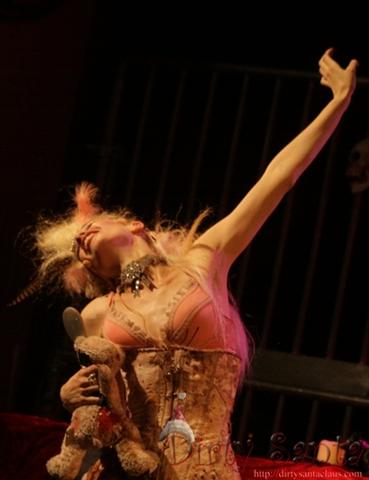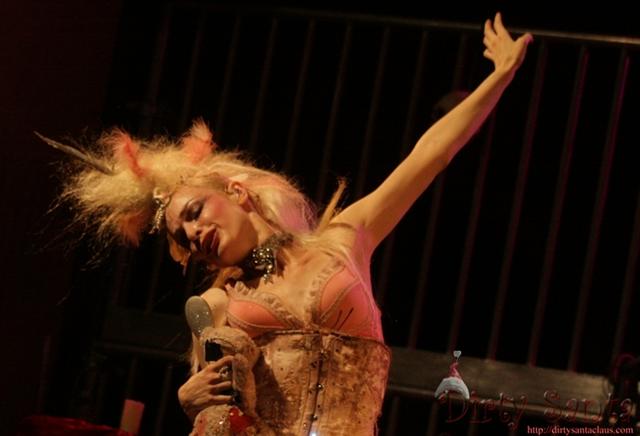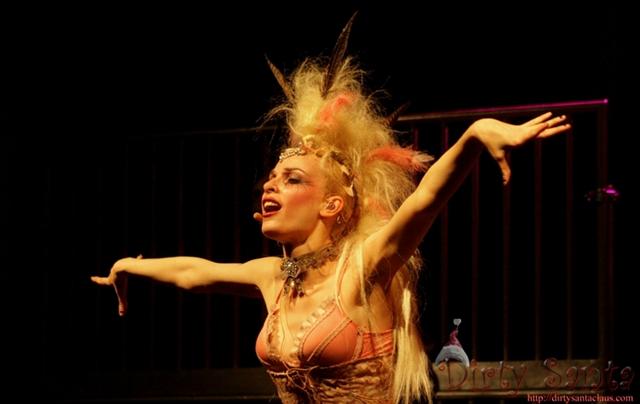 What the fuck just happened to me. I've asked that question only twice in my life. The first occasion was following my first venture to the annual Burning Man festival in the Nevada desert. The second time was after a breakup with a girlfriend that included a climatic dish throwing episode directed at my head. That is until last Thursday following a show at the Bluebird Theater performed by Emilie Autumn and a trio of not-so-merry pranksters called the Bloody Crumpets.
Being a Crumpet virgin I was surprised by what best can be described as steampunk' industrial Goth minstrel burlesque. Their "Victorian Asylum"-themed show included turn of the century costumes' a stilt performer' stage props including an oversized clock' and a confetti gun finale. But these ladies weren't just ripping a page from a Flaming Lips playbook. The Crumpets' gets dark' piss-in-the-alleyway dark. Many of Emilie Autumn's songs draw on her previous battles with bi-polar disorder and apparently nightmarish psych ward experiences. Many of the songs discordant punk beats and screeching melody riffs were rife with snarls' grunts' and howls. Autumn and the Crumpets swung bloody axe props at each other' and autumn's trademark psych ward hospital chair was a fixture for several of the songs. The midpoint of the show was punctuated by an angry call and response song in which Autumn repeatedly yelled to the crowd' "Are you suffering?"
Still' even with the dark lyrics and visual references Emilie Autumn's attitude is defiance in the face of her nightmare memories. She began the show with the tour's anthem namesake' "Fight Like Girl." Framing her dutifully white Victorian-era corseted frame was a bristling 12-inch blonde Mohawk on top and a pair of shit kicker boots made for stomping. The Crumpets even showed a little love to the adoring crowd by bringing three women from the front row on stage for a kiss.
Some long-time Emilie Autumn fan suggested that previous performances have been more over-the-top and less predictable than the Denver show. As for me' well' I didn't have to duck any porcelain whizzing past my head' so I'd call the show a success.

Visit Emilie Autumn