Shows
EOTO
October 13, 2011 at Jillian's in Albany' NY
by Andrea Kosek
|
photography by Chelsea L. Valente
October 20, 2011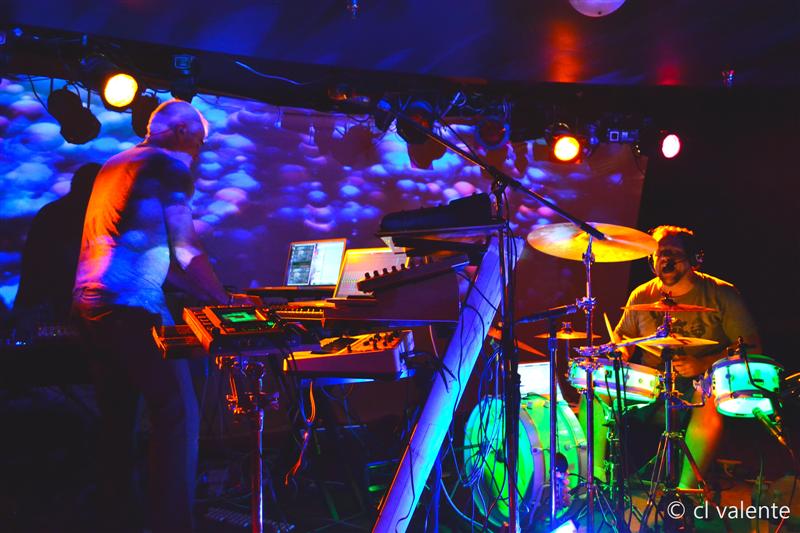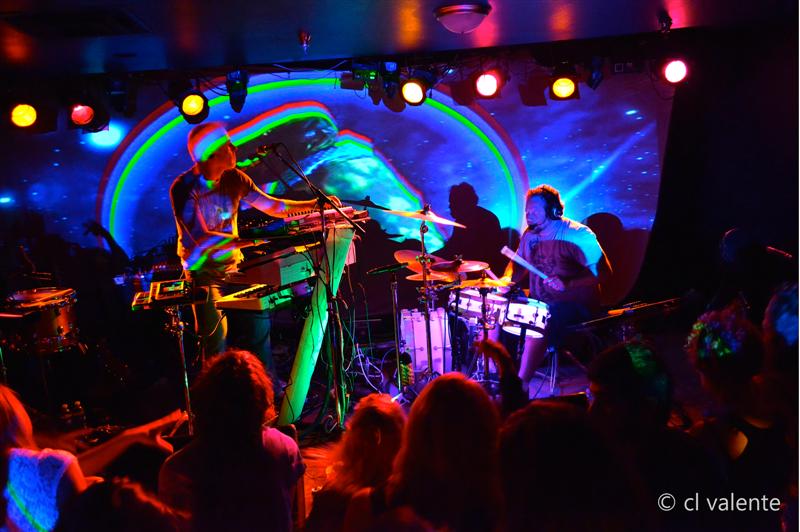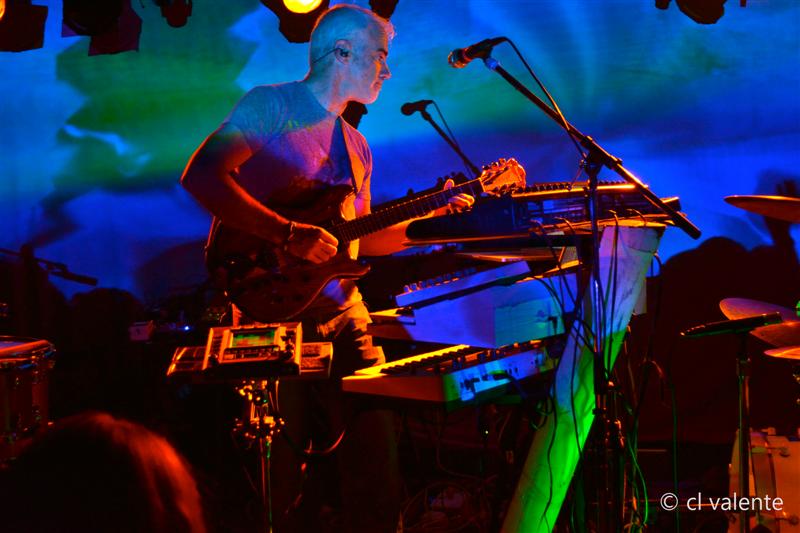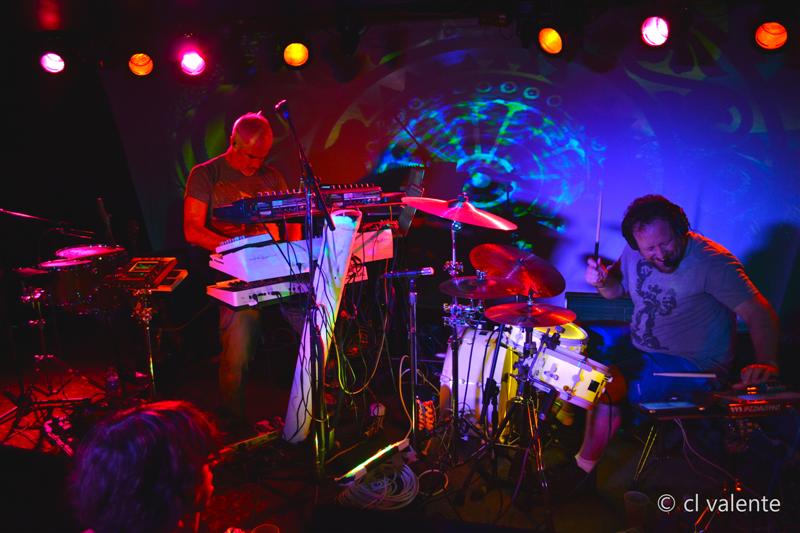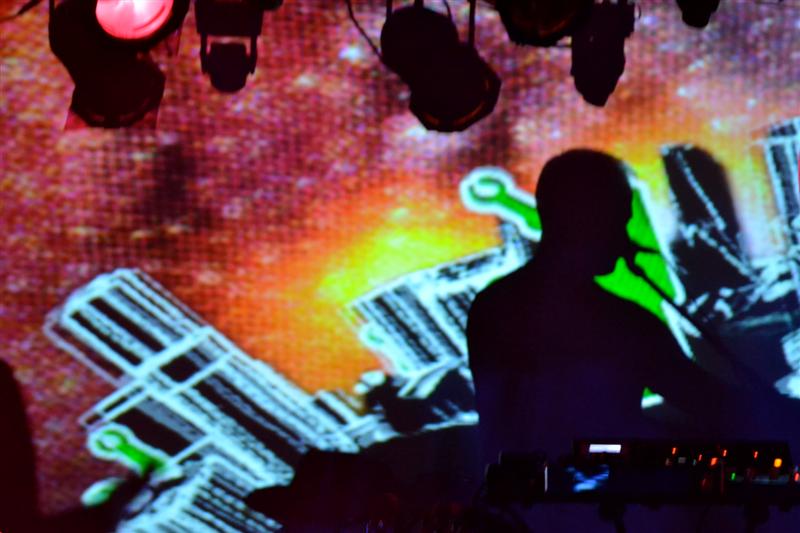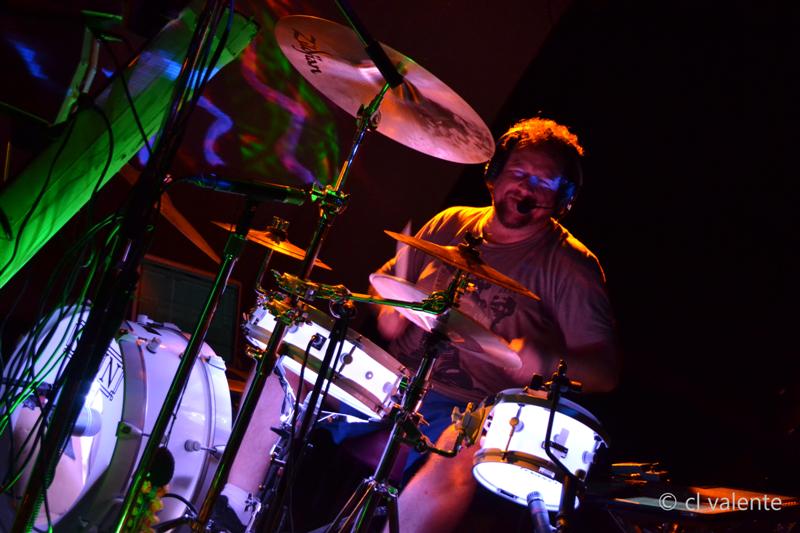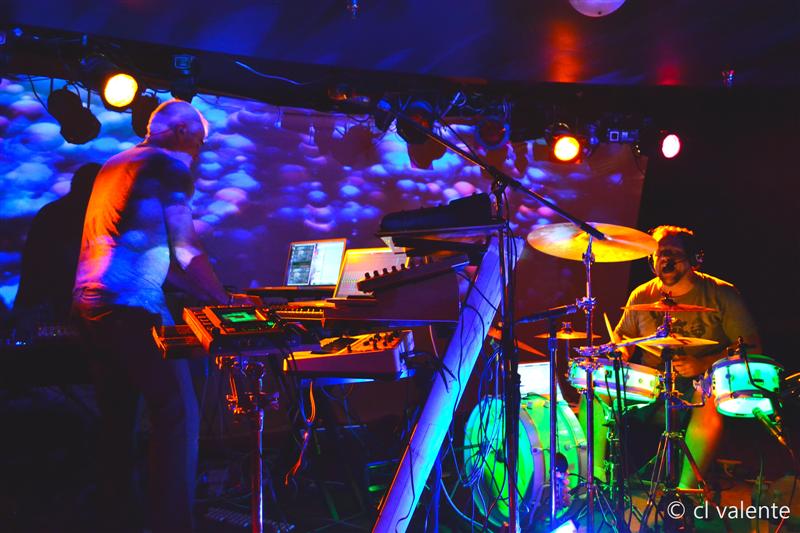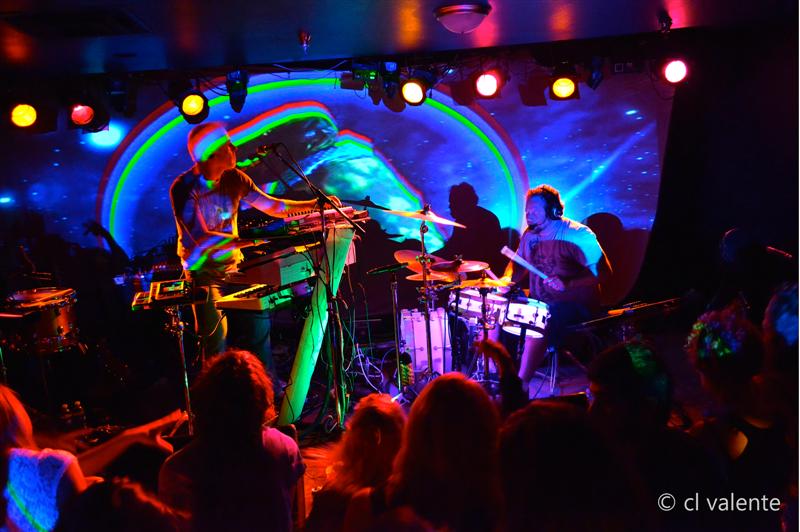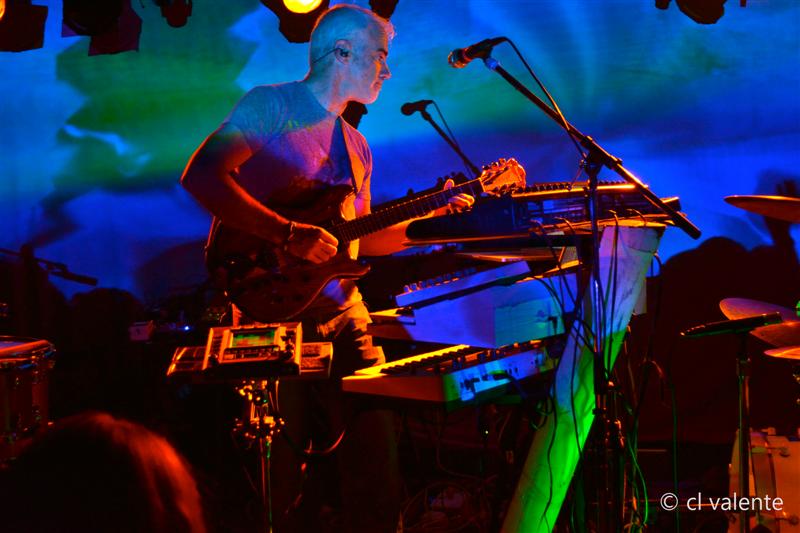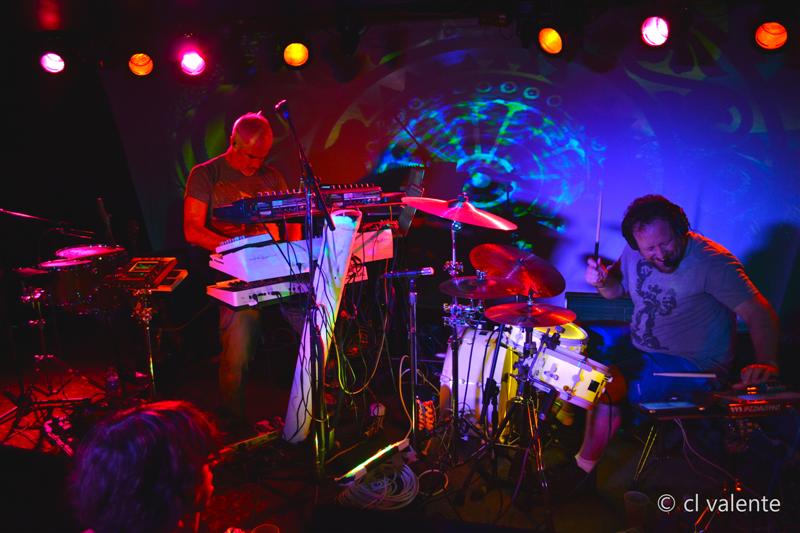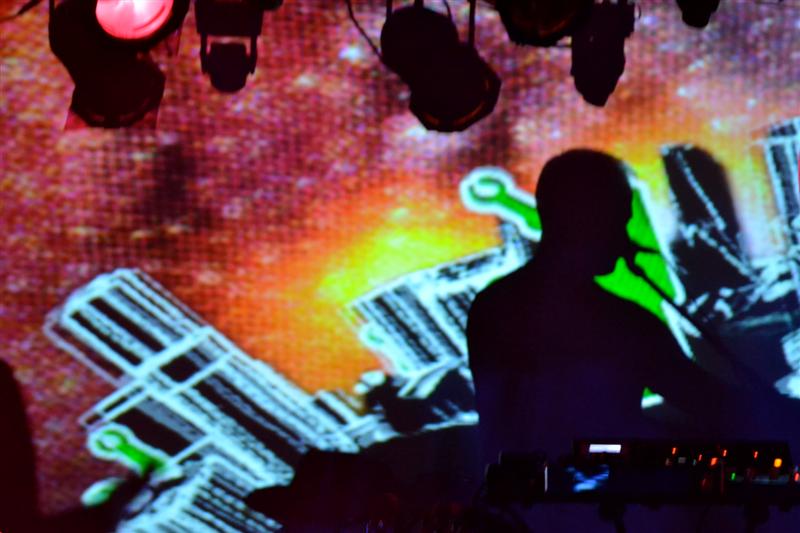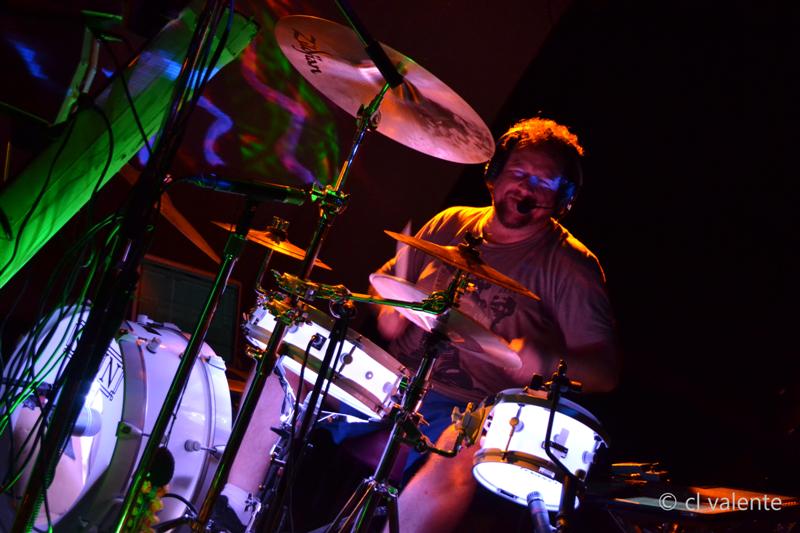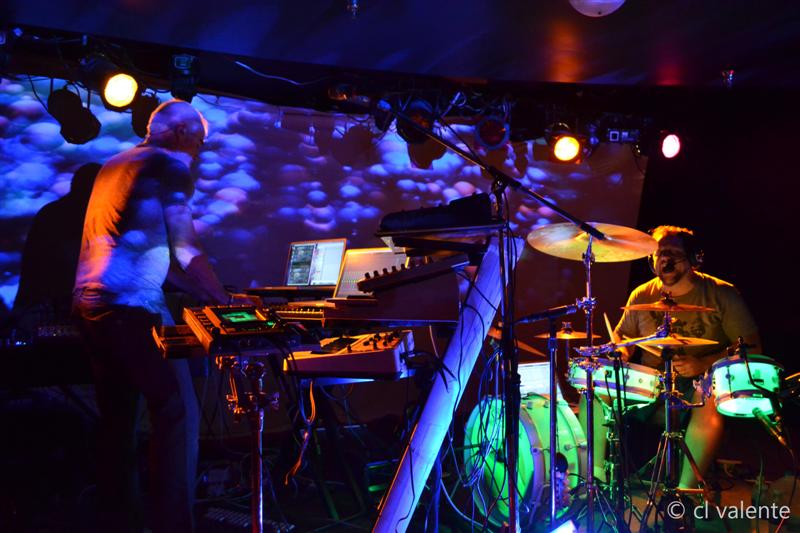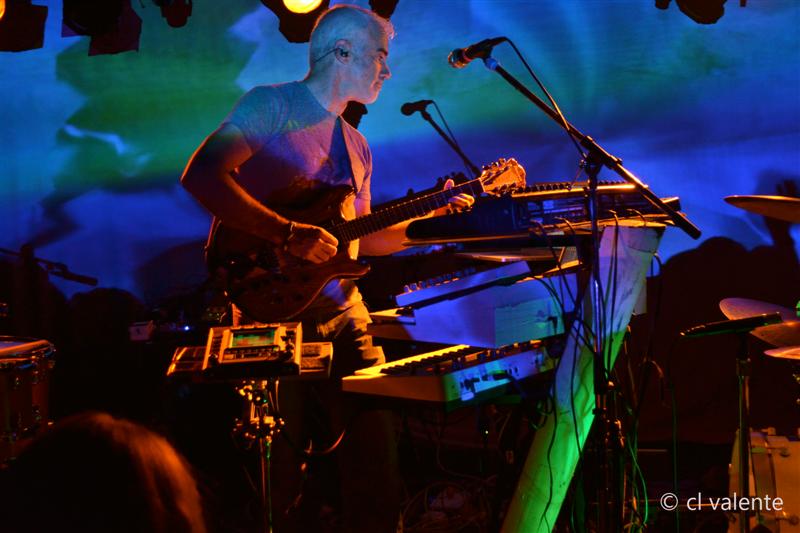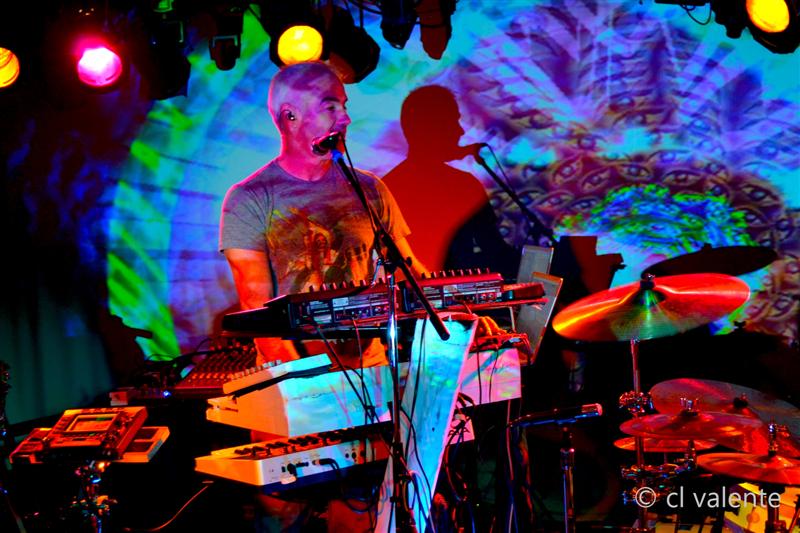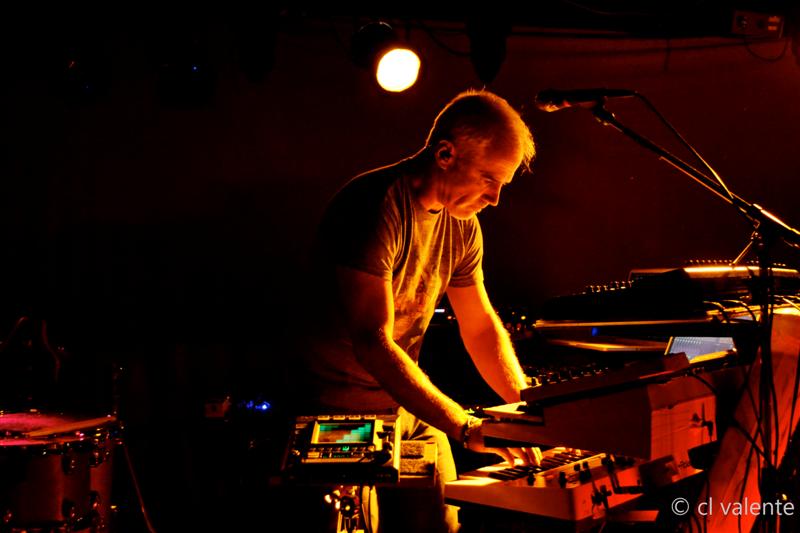 String Cheese Incident's live improvisational side project EOTO returned to Albany this past Thursday' redeeming themselves after a redundant and unimpressive set back in April when they opened for Bassnectar at the Washington Armory. Instead of catering to the "basshead" crowd like last time' their set at Jillian's demonstrated the duo's uncanny ability to create and execute multiple styles of dance music. While both are trained drummers and percussionists' Jason Hann sits behind the drum set as Michael Travis stands surrounded by samplers' keyboards' a guitar' and bass' focused on crafting melodic loops.
I only caught ten minutes of ELECTRONICAnonymous' EOTO's opener. This DJ project of Jules Jenssen -- the drummer of Higher Organix and more recently Indobox -- warmed up the dance floor by playing dubstep and electro-house for the eager young crowd. After a short break' Hann and Travis came onstage and the main event of electronic music magic began.

Performing for roughly three hours over two sets' EOTO continuously explored various genres and thoroughly excited the audience at every turn' much to my delight (considering their previous wobble heavy sets from the Armory and The Big Up). They cohesively concocted one style of electronic music to the next with a nice balance of breakbeat' house' dubstep and techno. At an early point in their first set' EOTO went from an upbeat electro-house tune to a west coast hip-hop instrumental' very reminiscent of a Dr. Dre beat. From there' Travis plugged in an electric guitar and used a sitar setting' creating a very psychedelic' middle-eastern vibe as Hann laid down a mellow dub beat. Glancing at the six flat screen TV's displaying kaleidoscopic visuals made it an especially trippy show moment.
In addition to bass and guitar loops' EOTO threw in popular vocal samples over fun and quirky dubstep rhythms' including Salt N Peppa's "Push It" and Cali Swag District's "Teach Me How to Dougie." Watching Hann switch tempos and drum styles' smoothly transitioning from fast aggressive patterns to slow' syncopated beats was also very entertaining. He is the groove monster and Travis is the loop master.
It was incredibly enjoyable to witness EOTO's charismatic musical prowess and energy onstage at Jillian's. For two middle-aged men to appeal to young twenty-somethings nowadays is rare. After Thursday's experience' it's apparent Hann and Travis are tuned into what's new and relevant in today's electronic music scene' indicated by their diverse palette of styles and unique take on live improvisation. With a demanding fall tour schedule (playing 29 out of 31 dates in October) it's remarkable how hard this aging yet rambunctious dance factory works' striving to captivate and move audiences from one city to the next. I hope EOTO continues to bring the same raw energy and variety that was present at Thursday's show in Albany because it truly reminded me how talented and multifaceted they are.