Features
Burning Man 2011
by Andrew Wyatt
|
photography by Andrew Wyatt (warning: somewhat NSFW)
September 24, 2011
page 2 of 2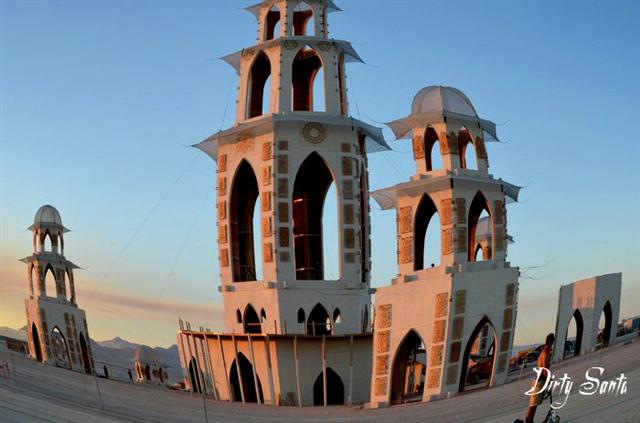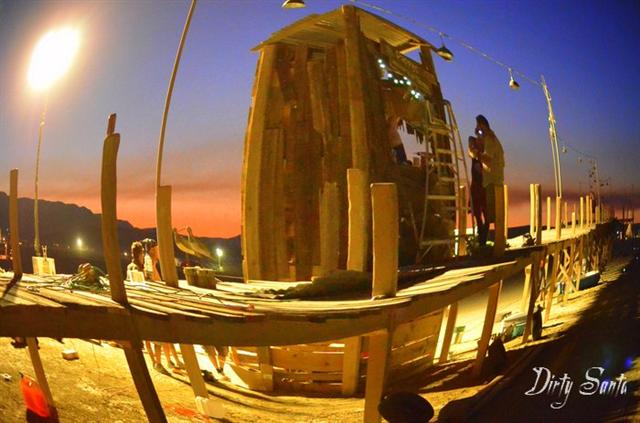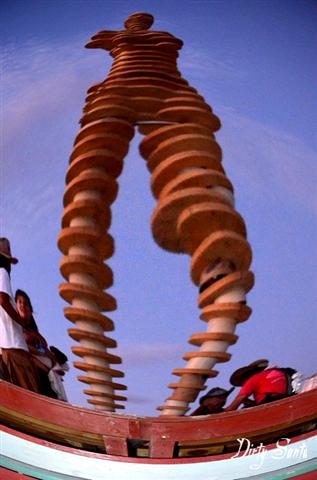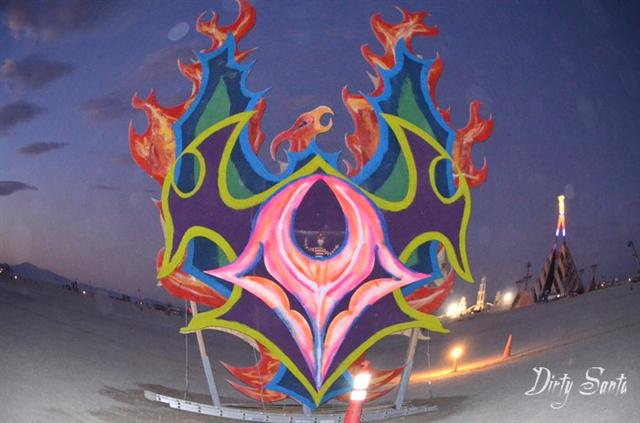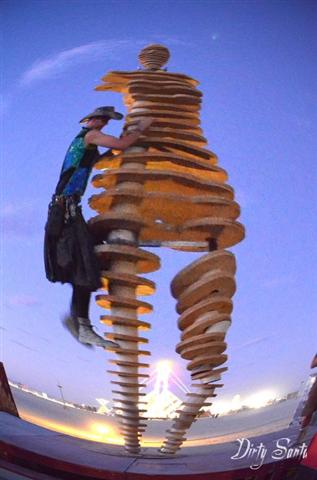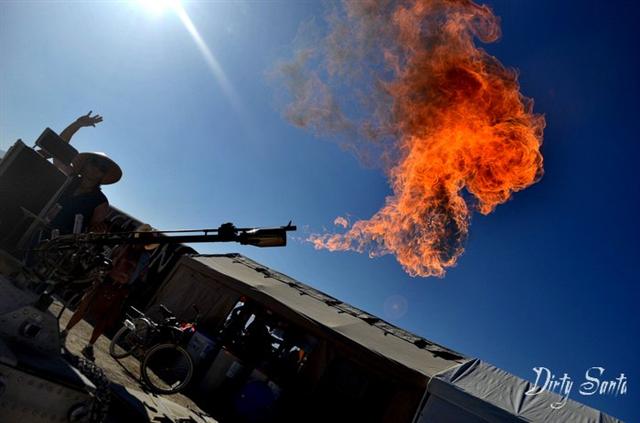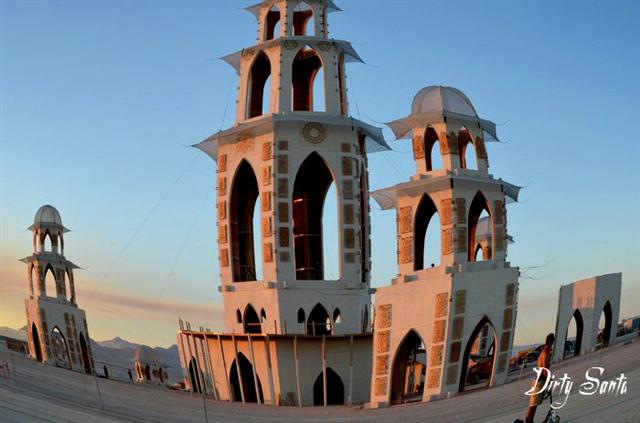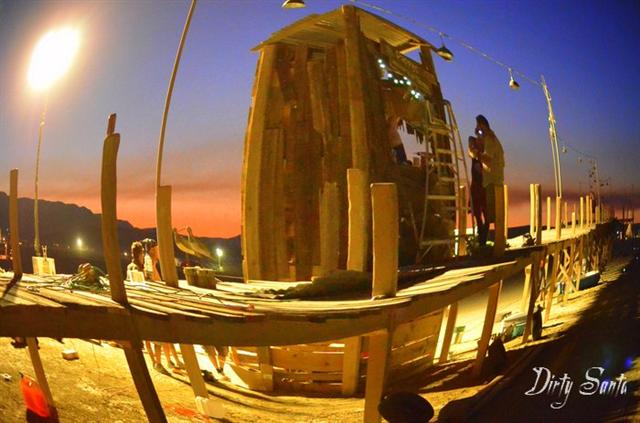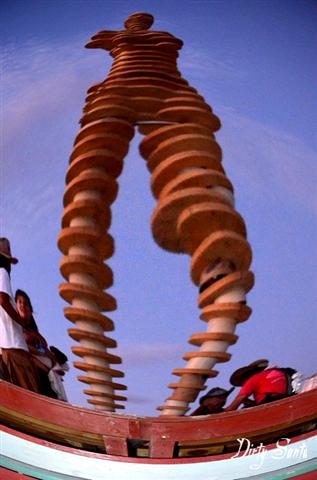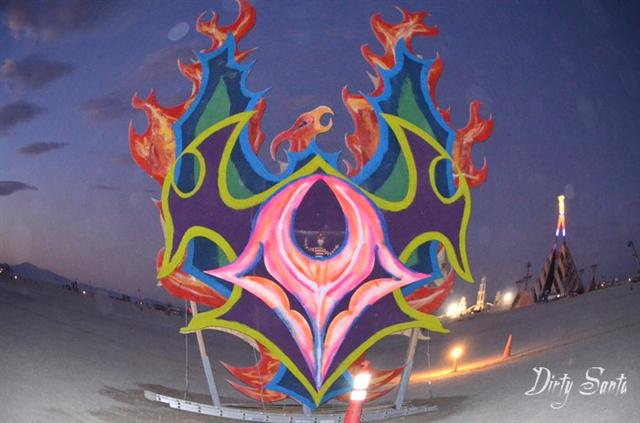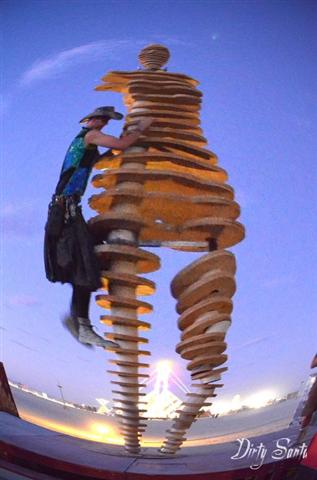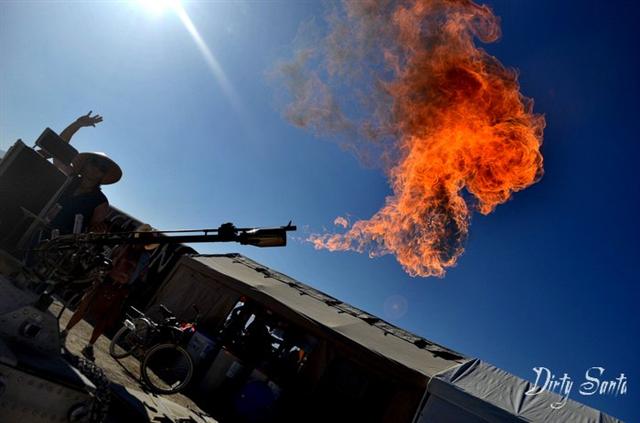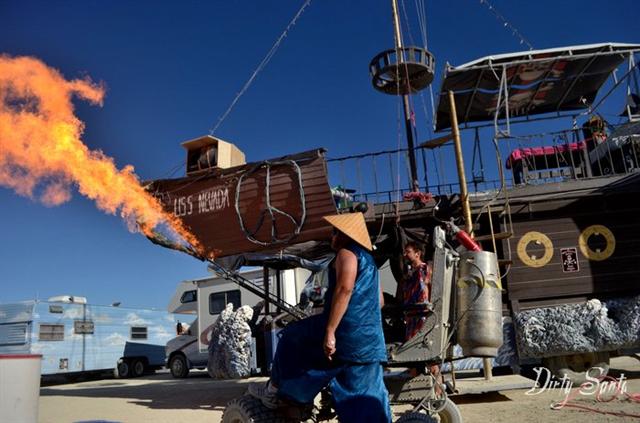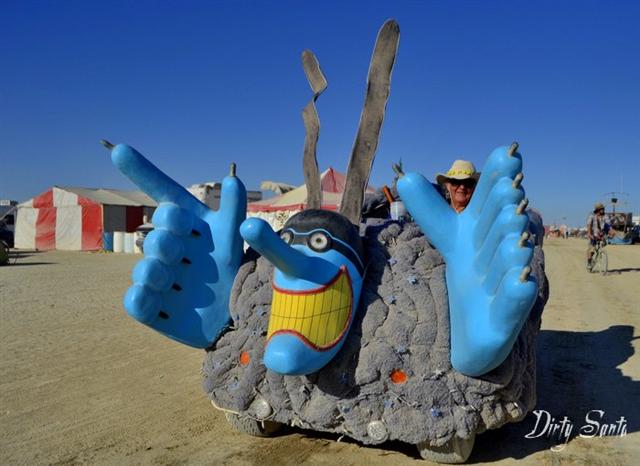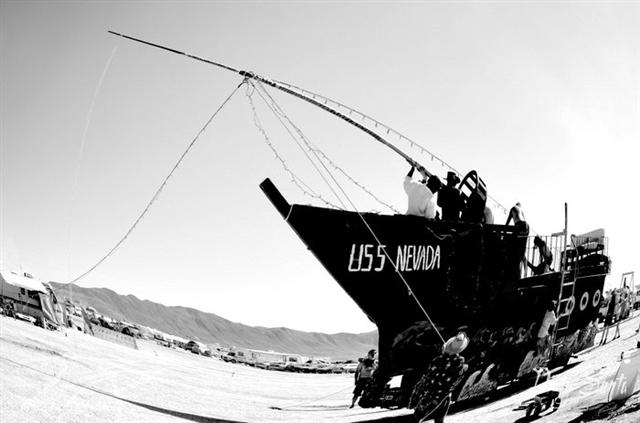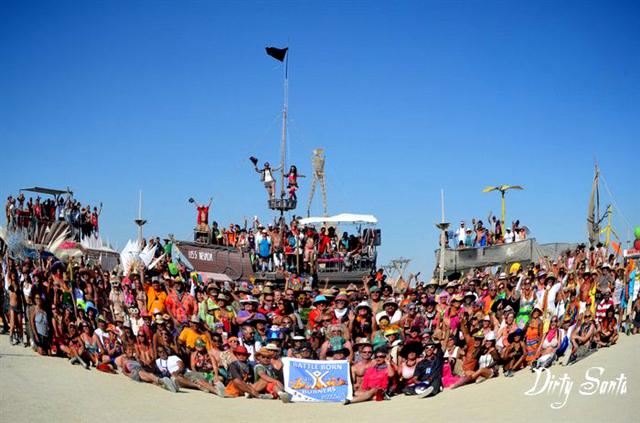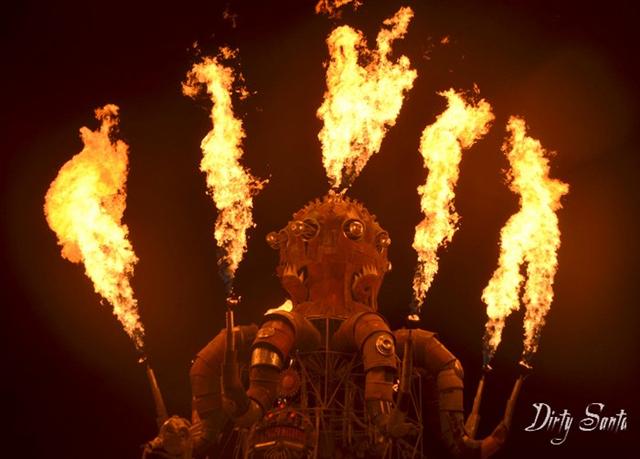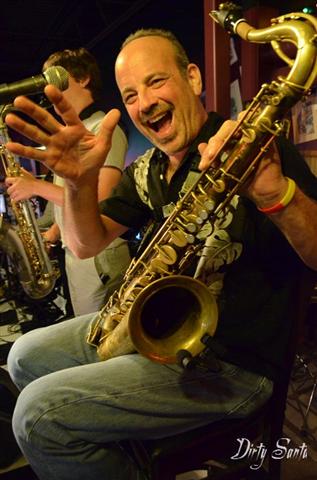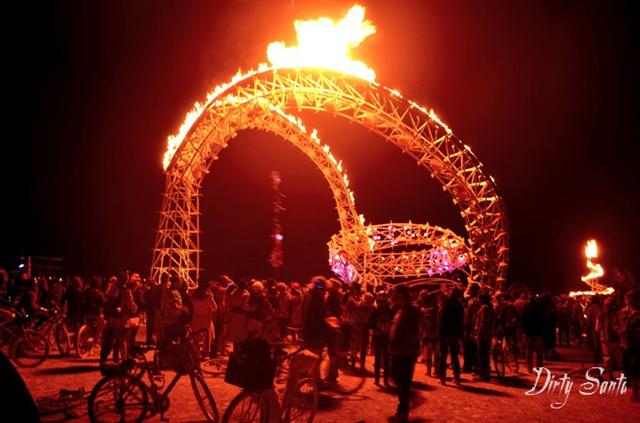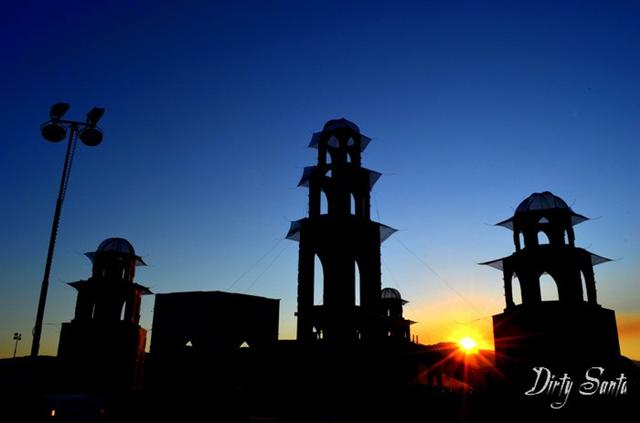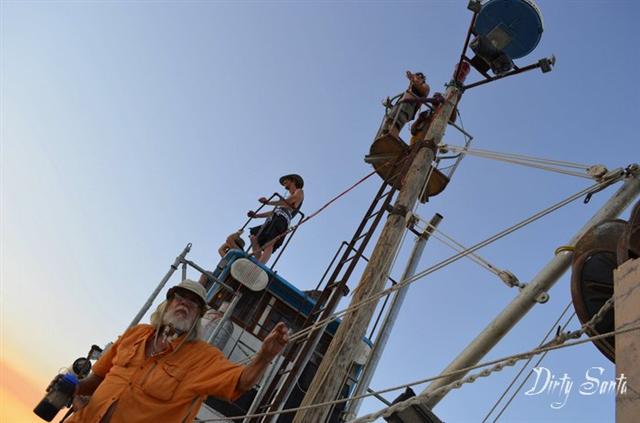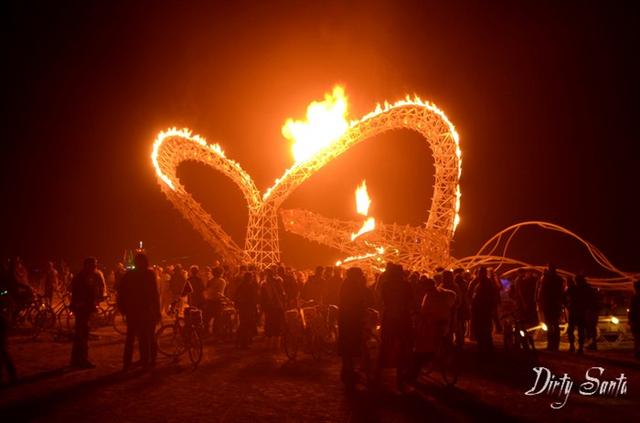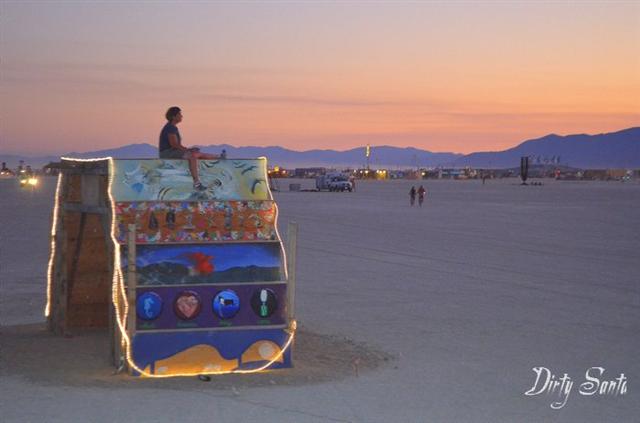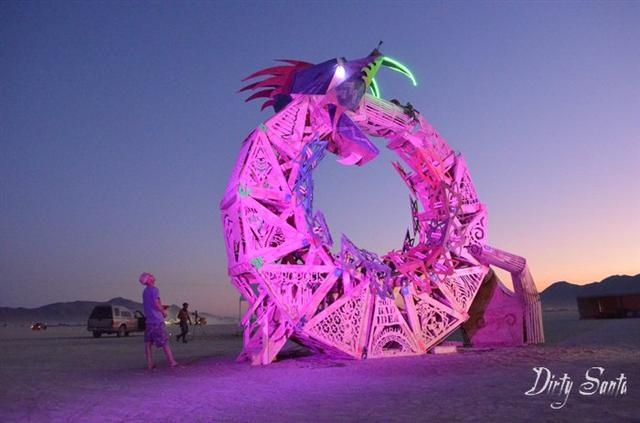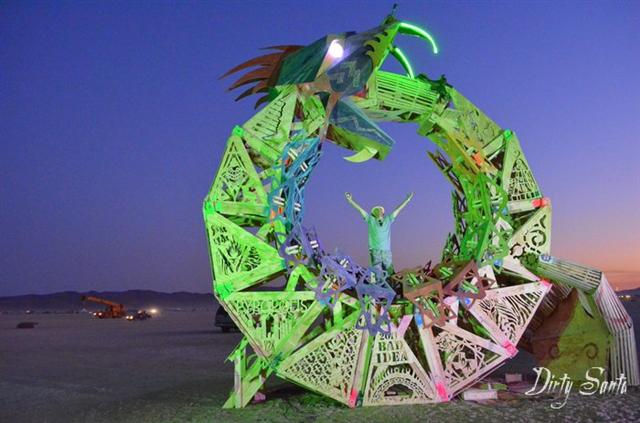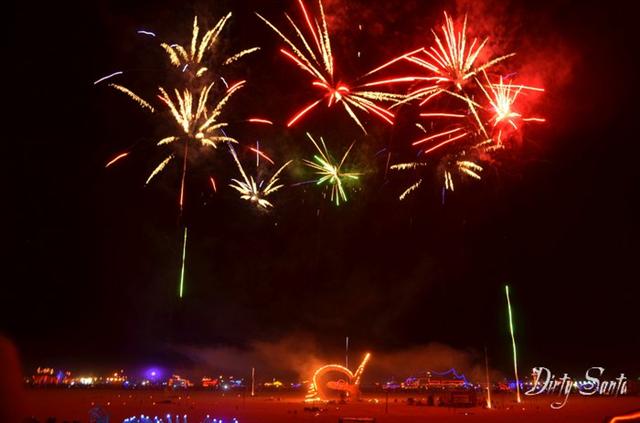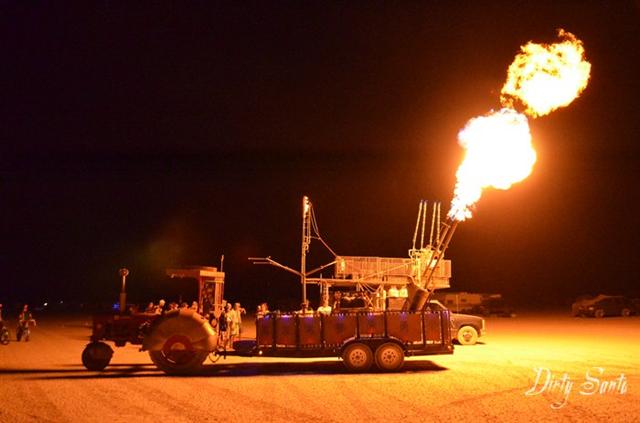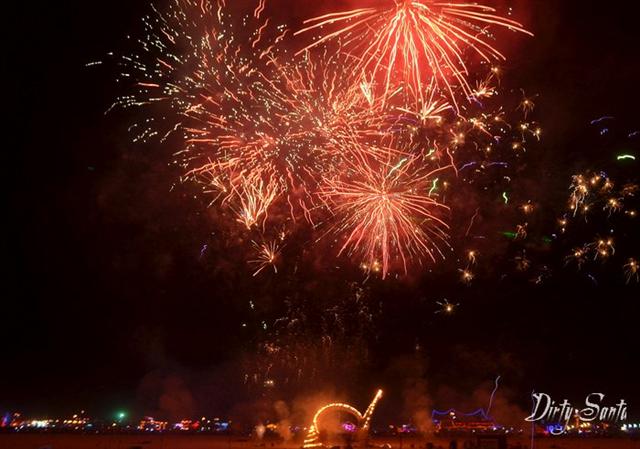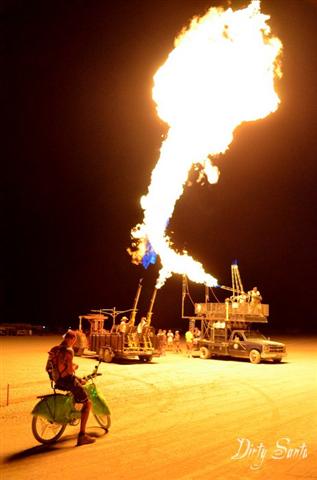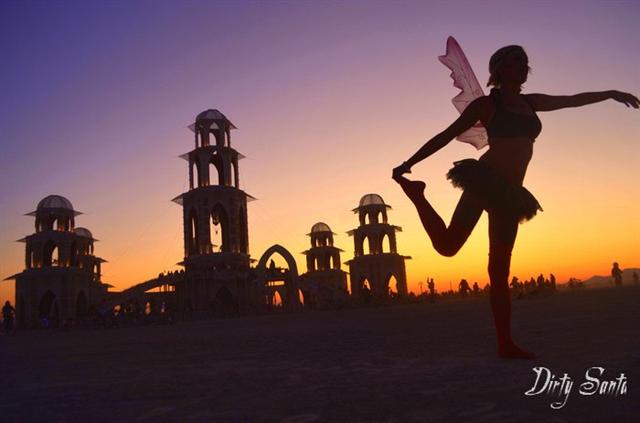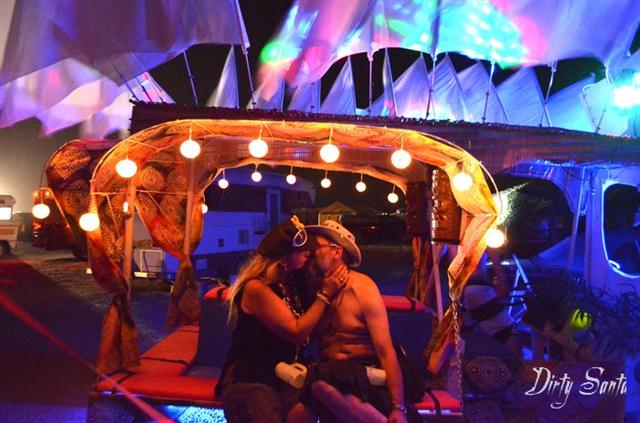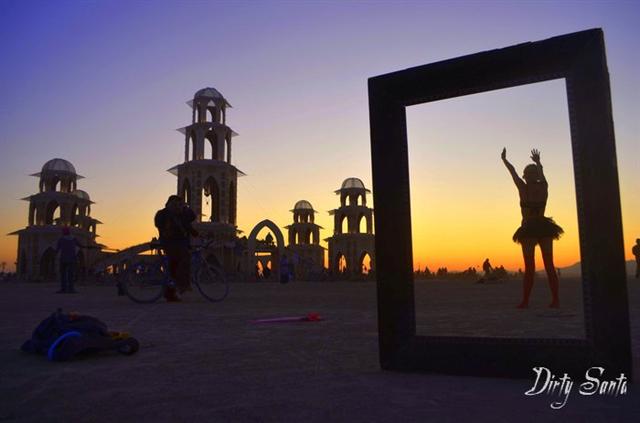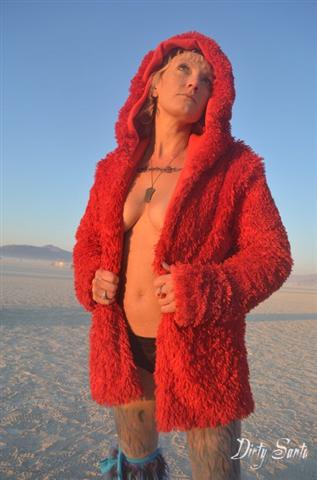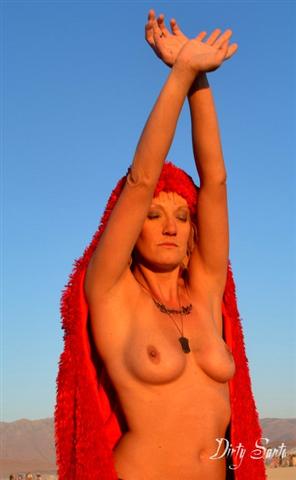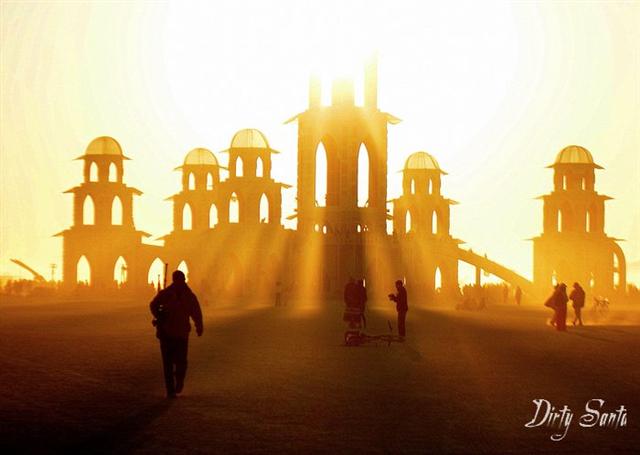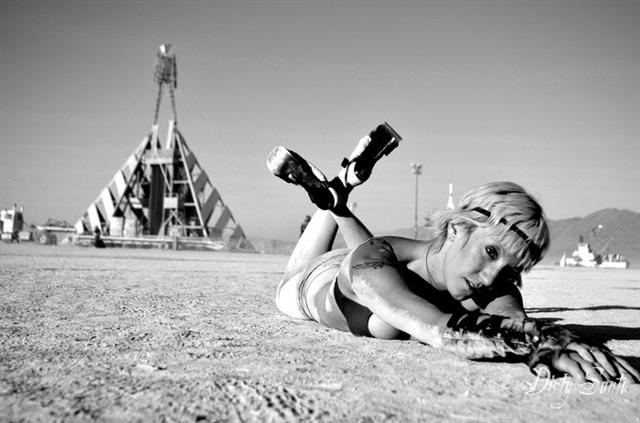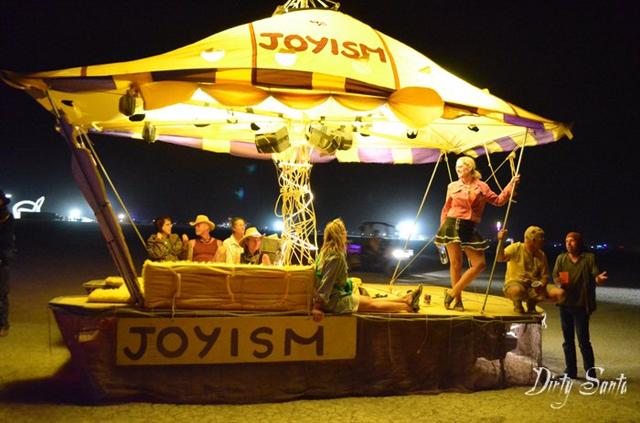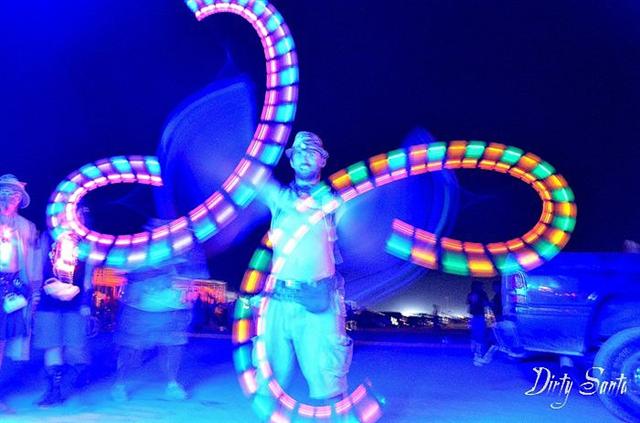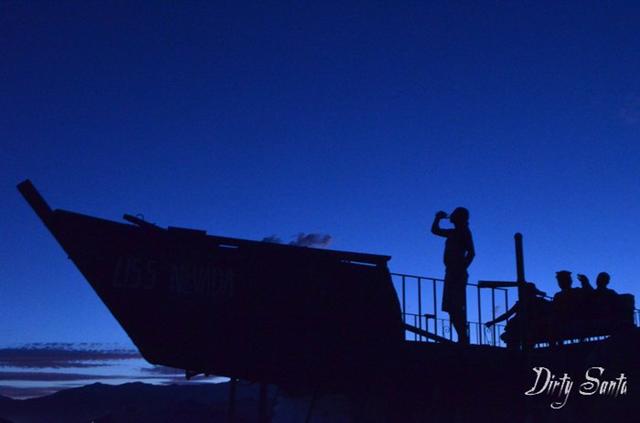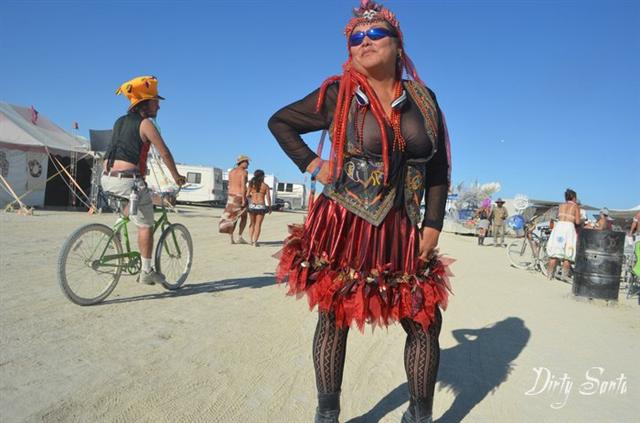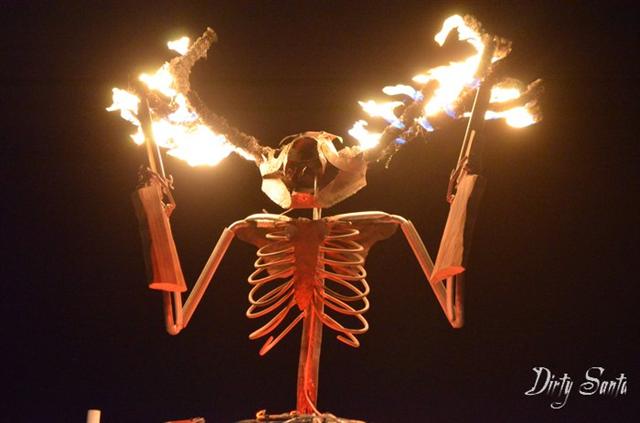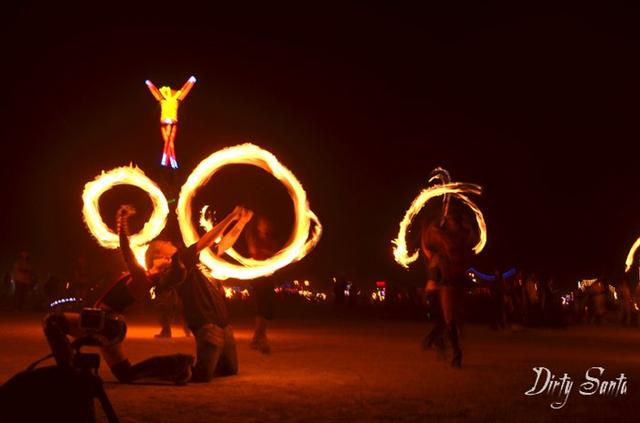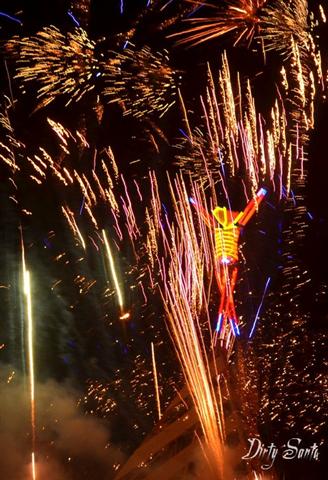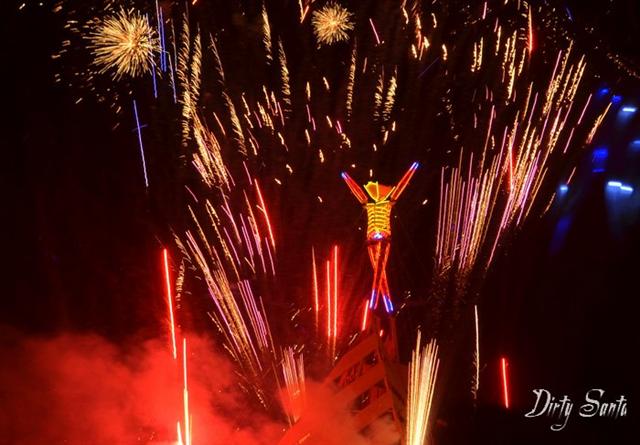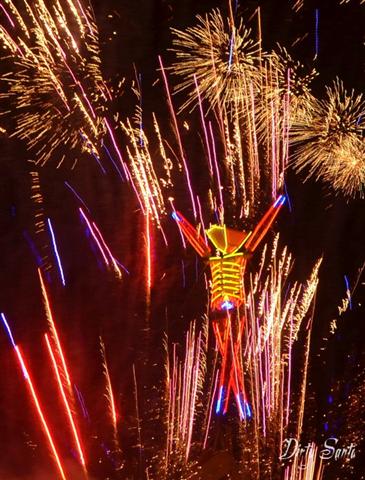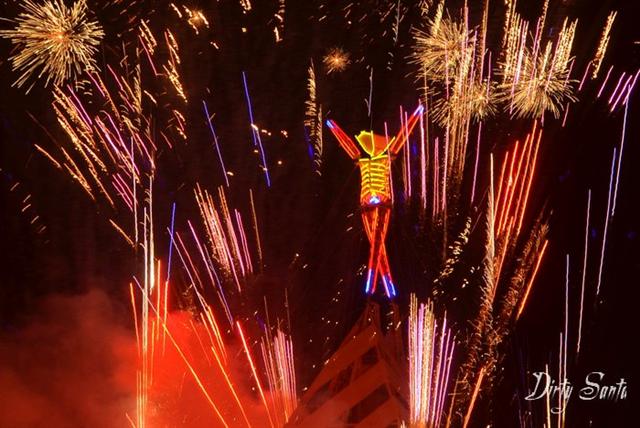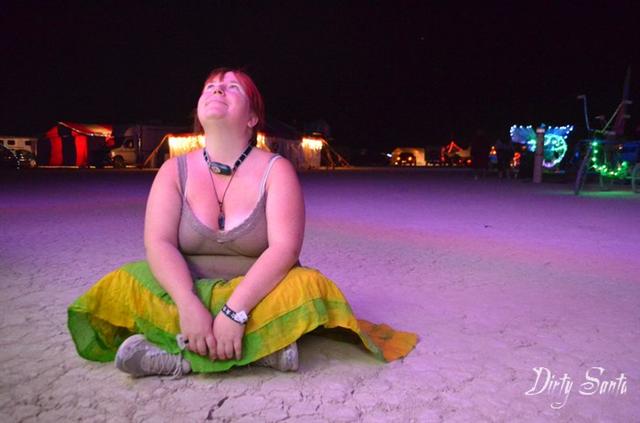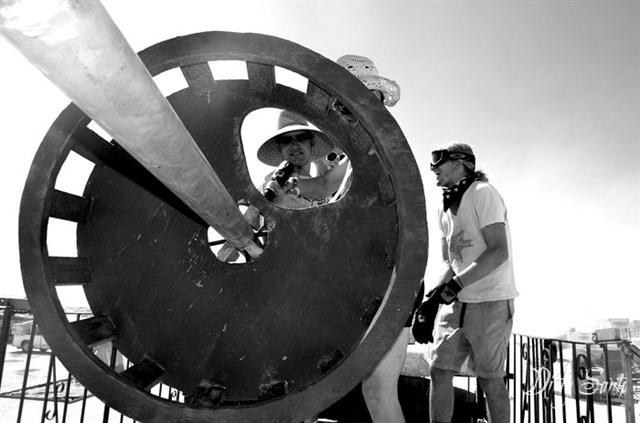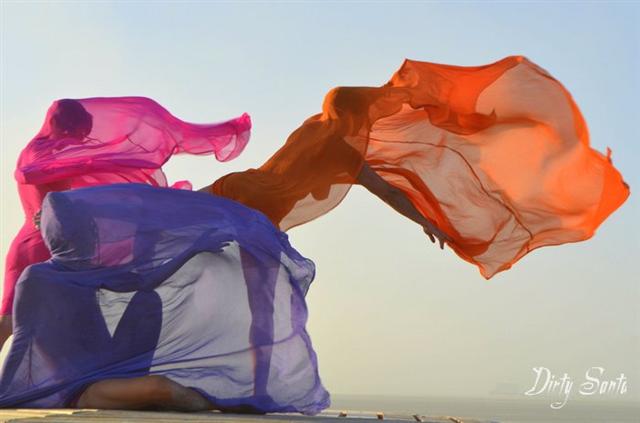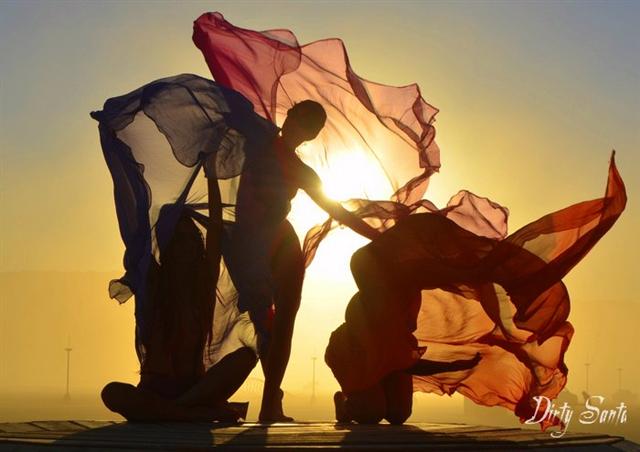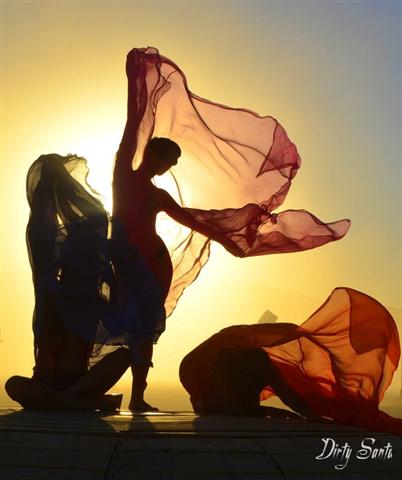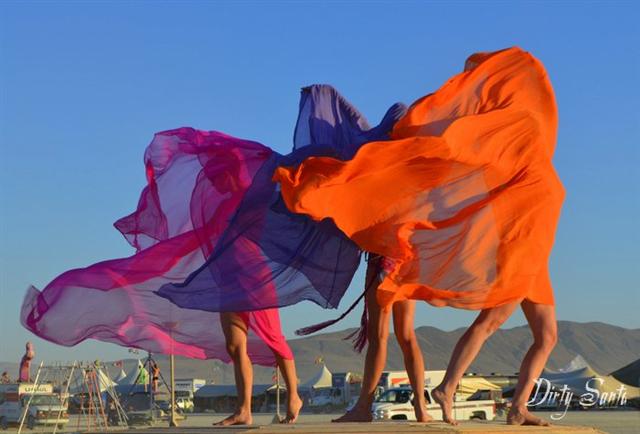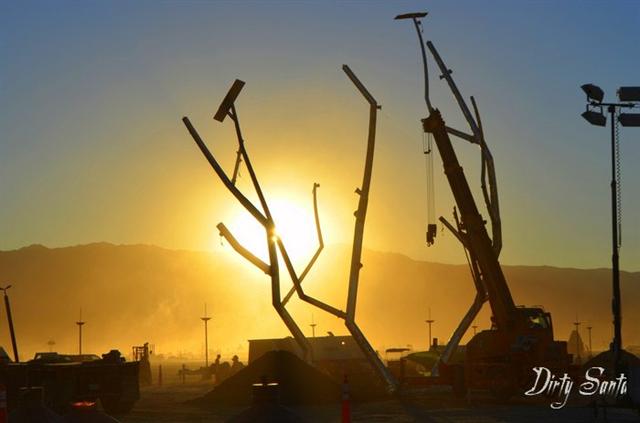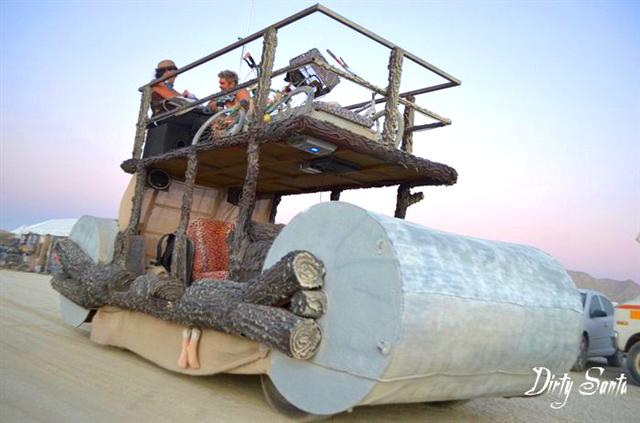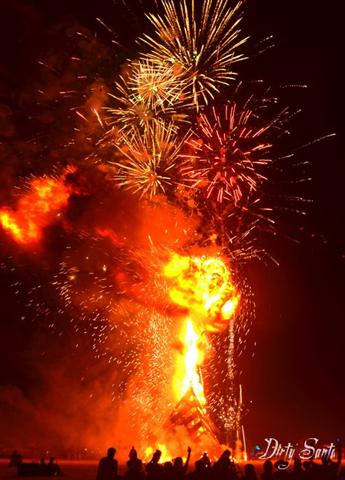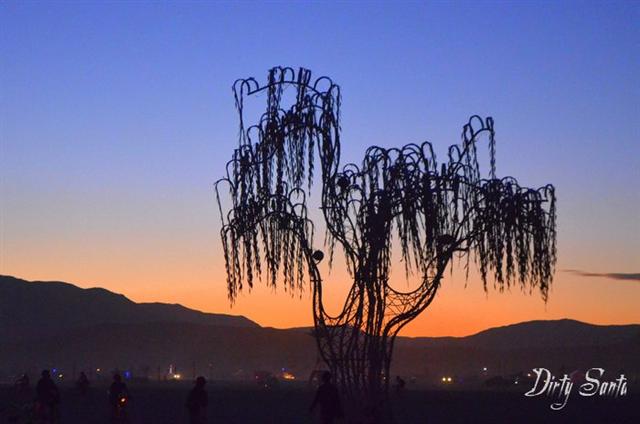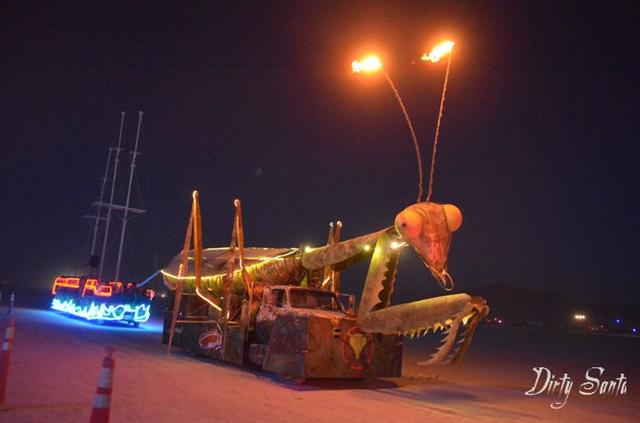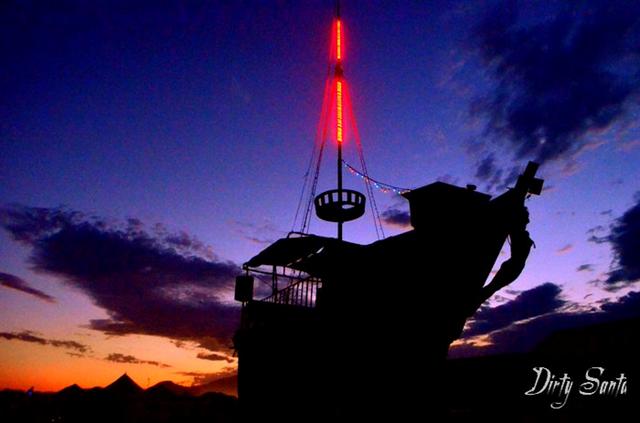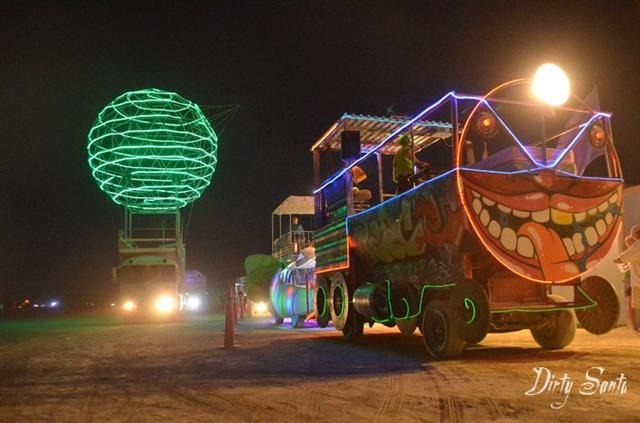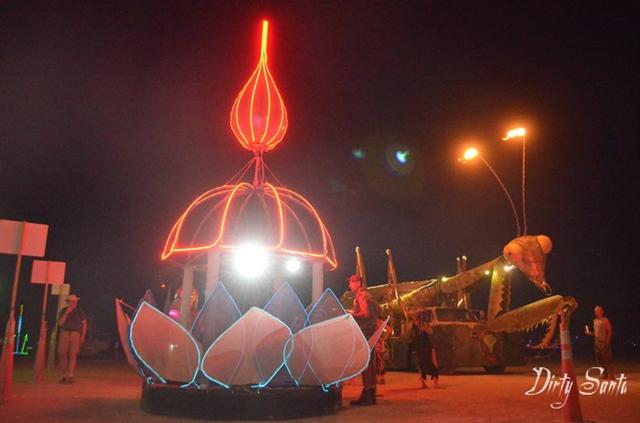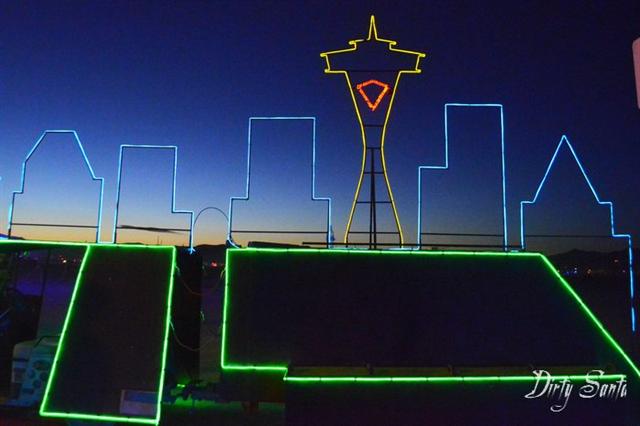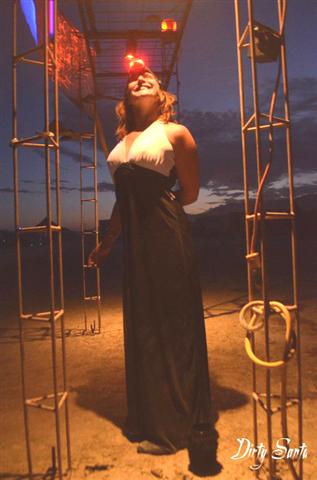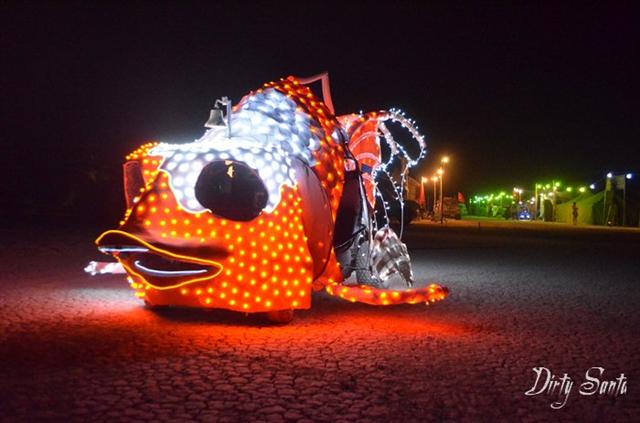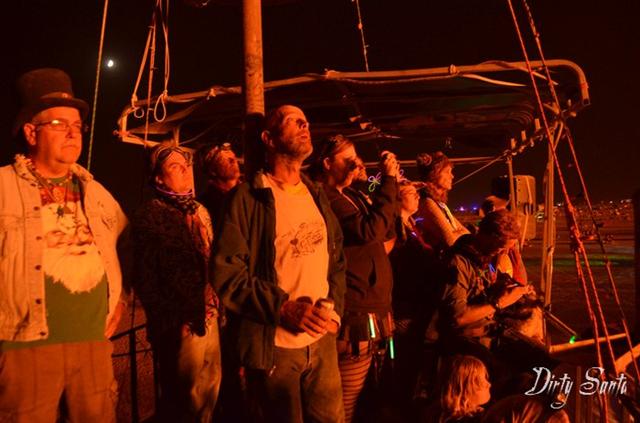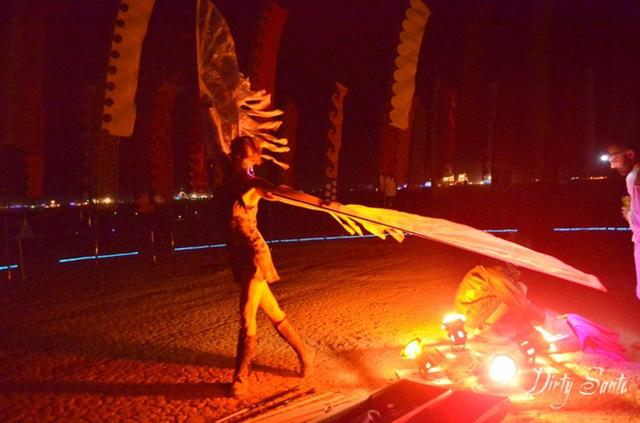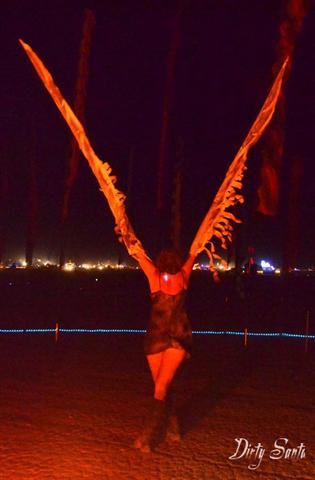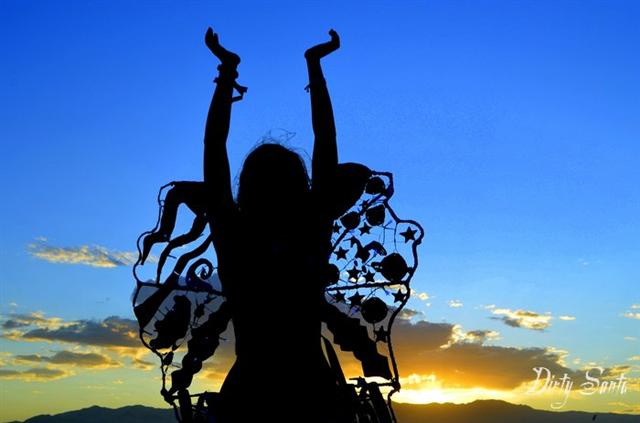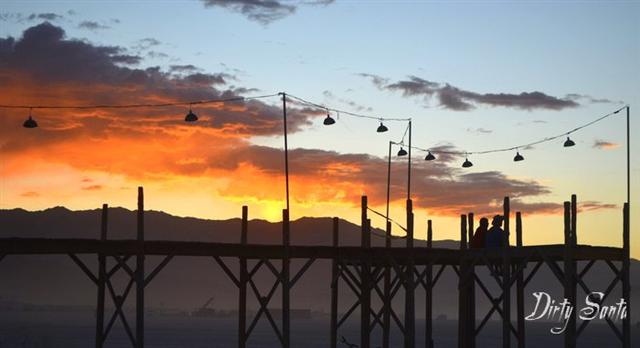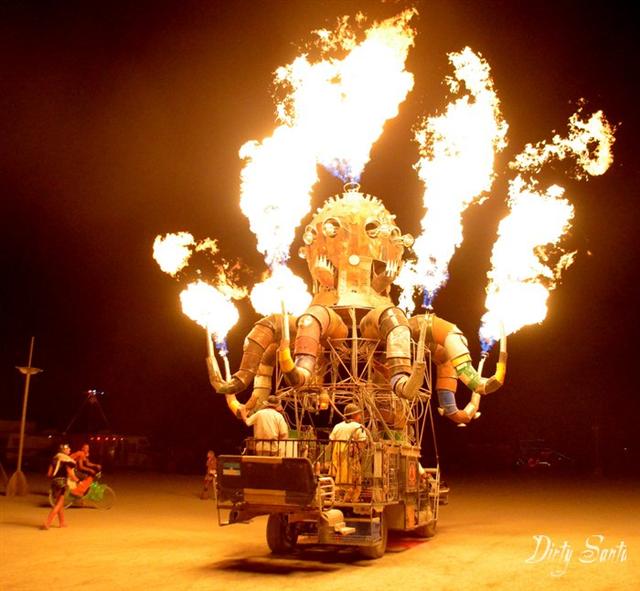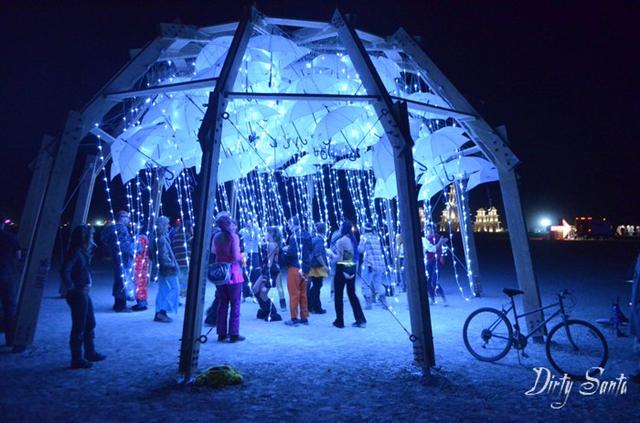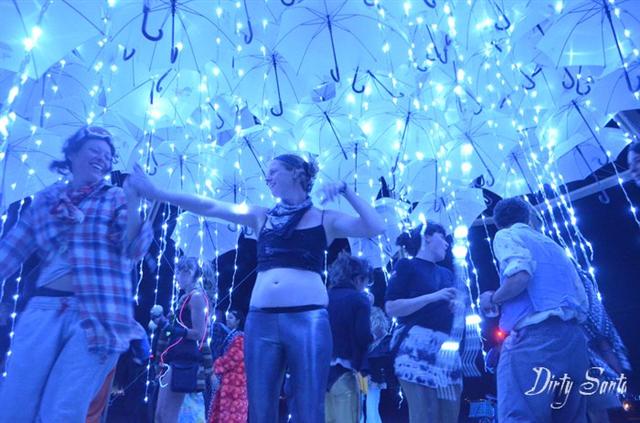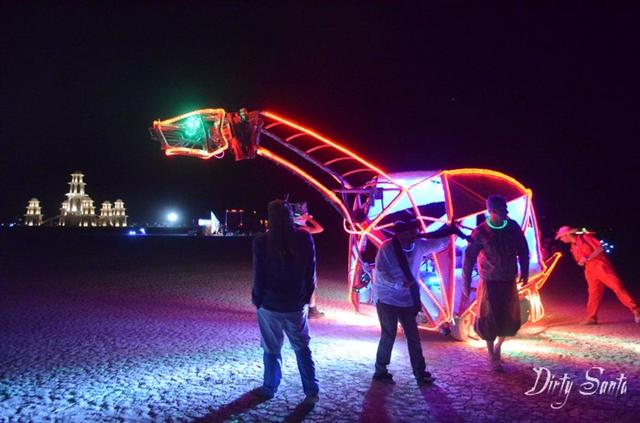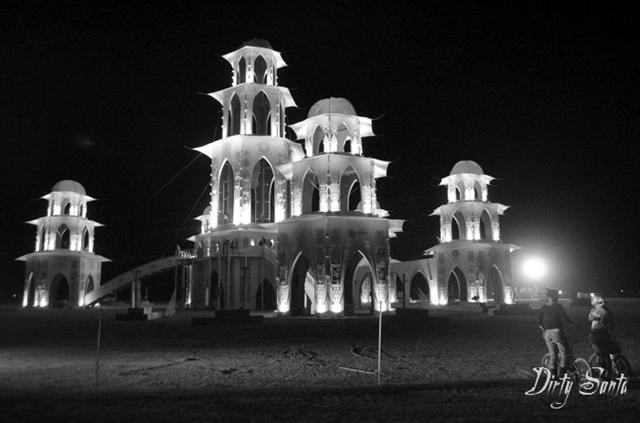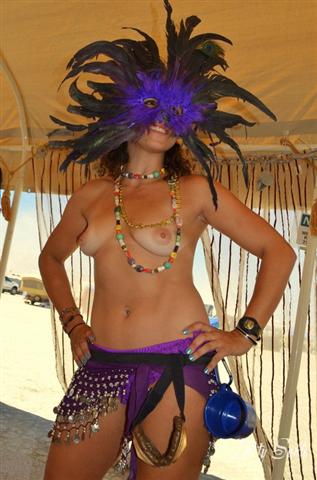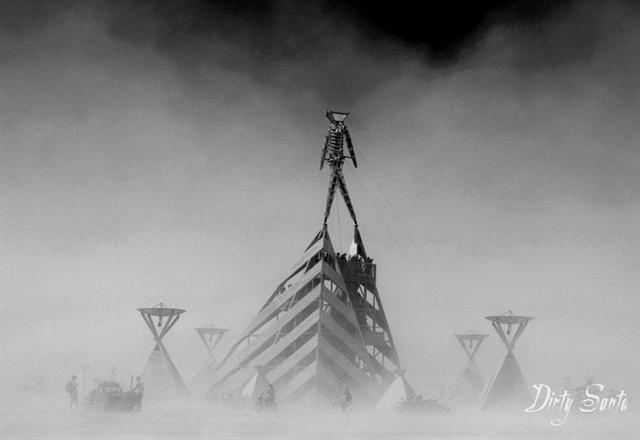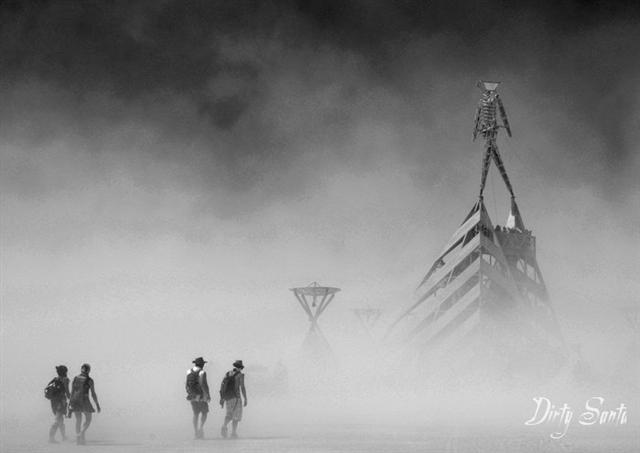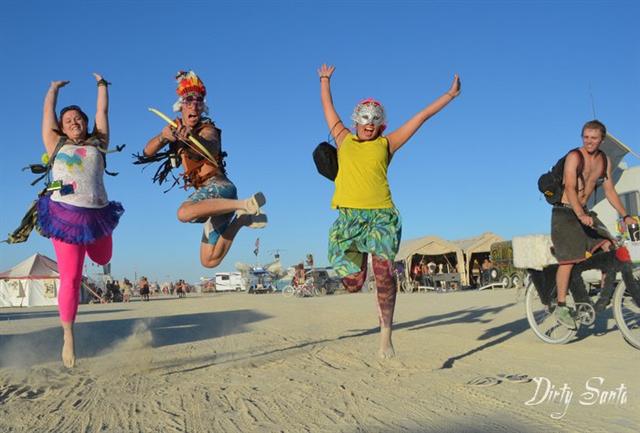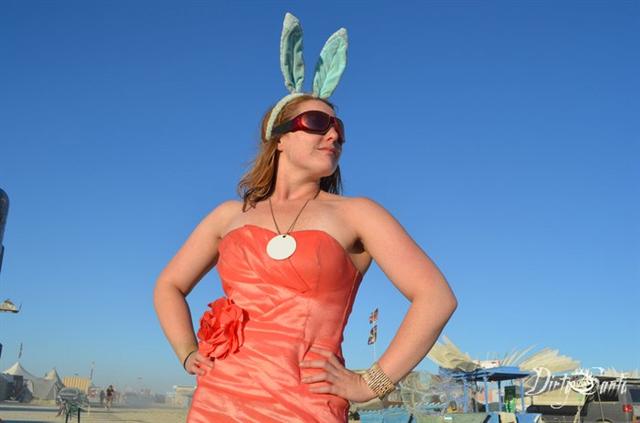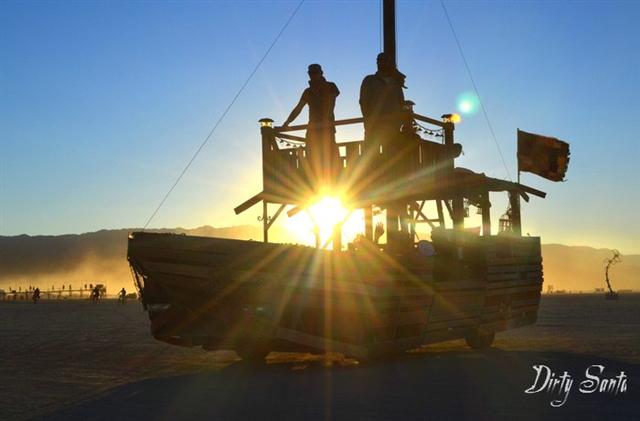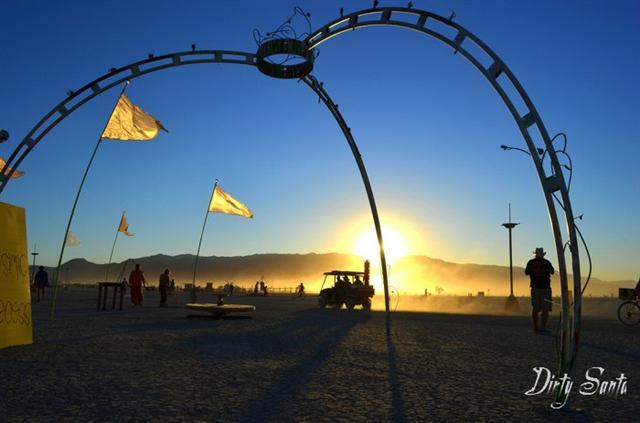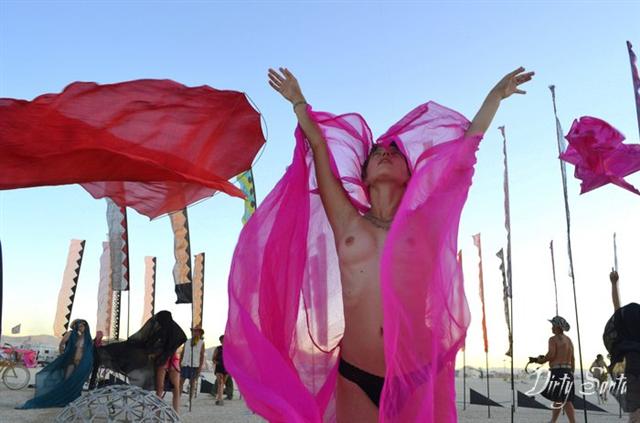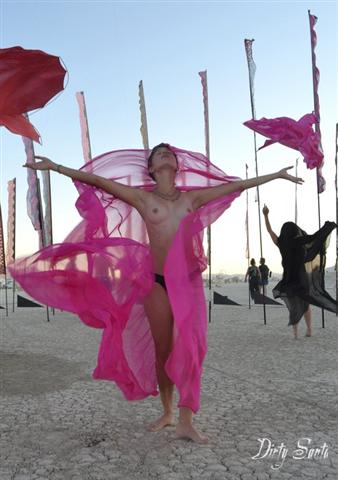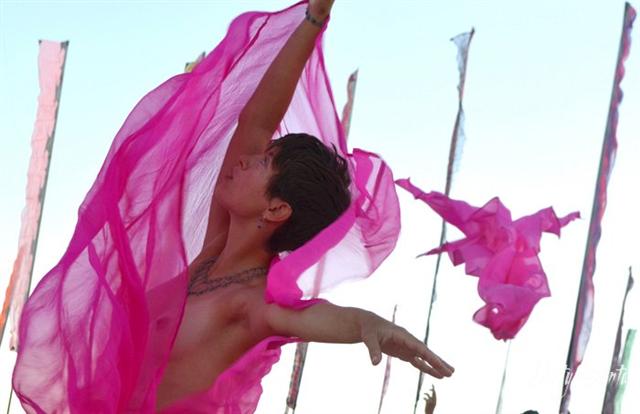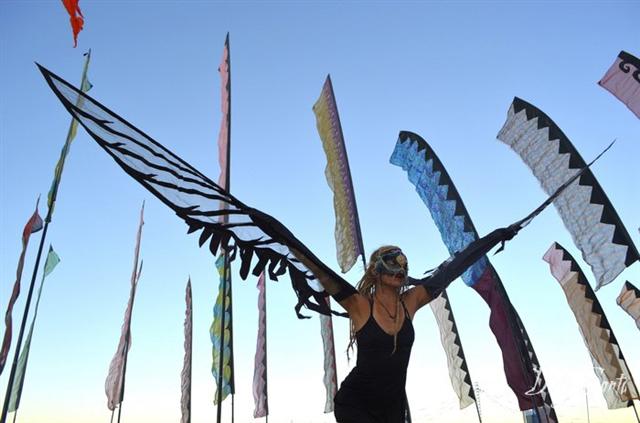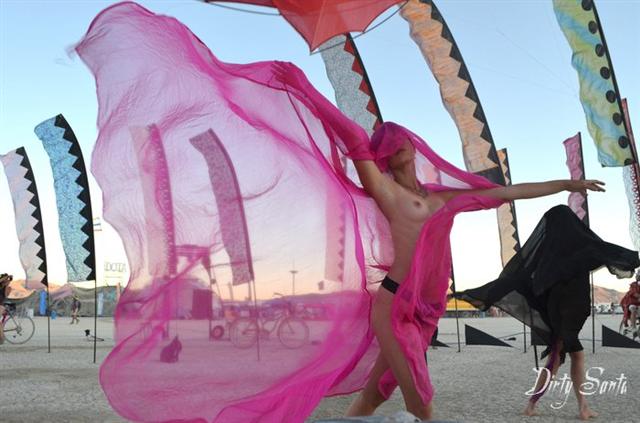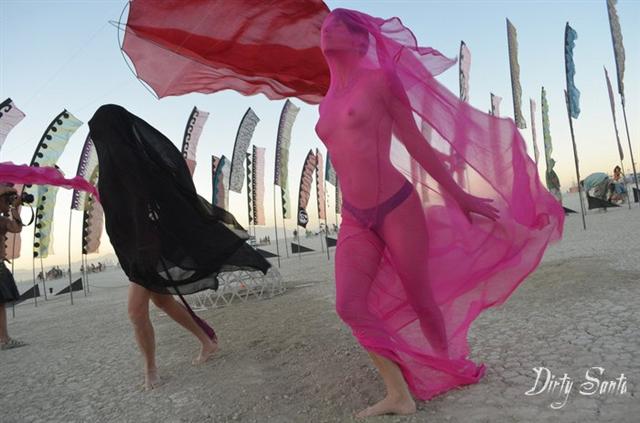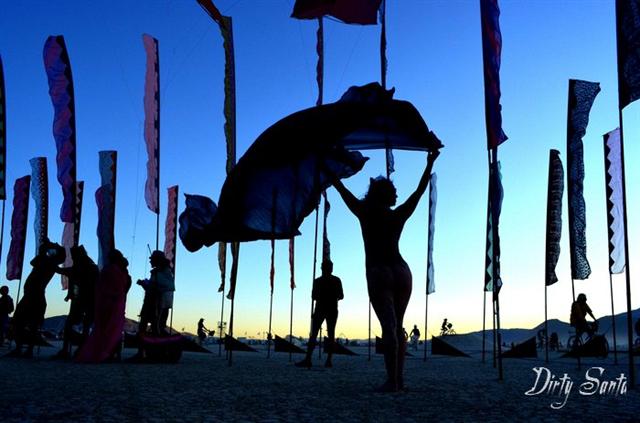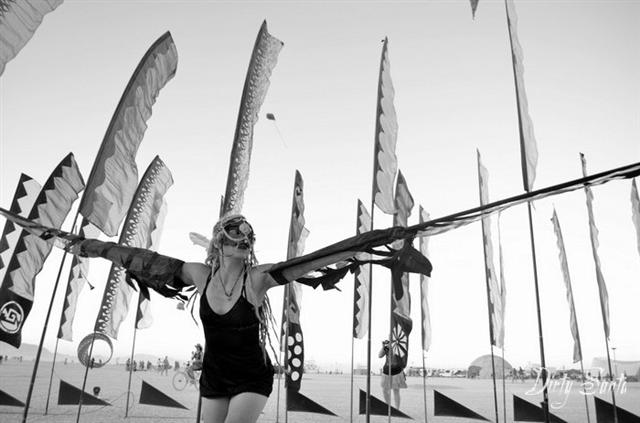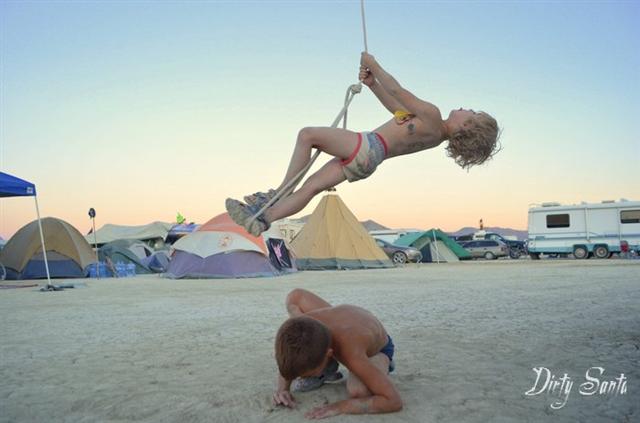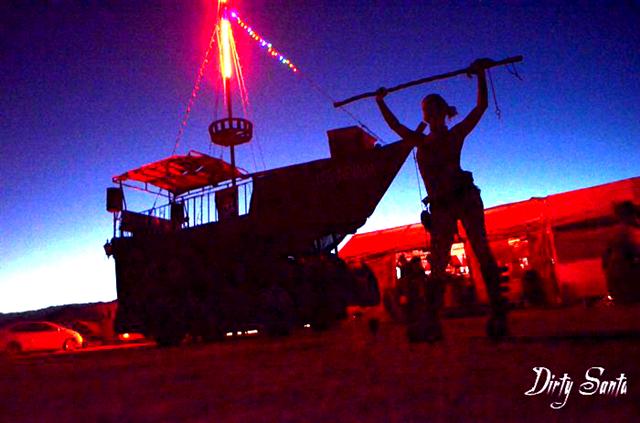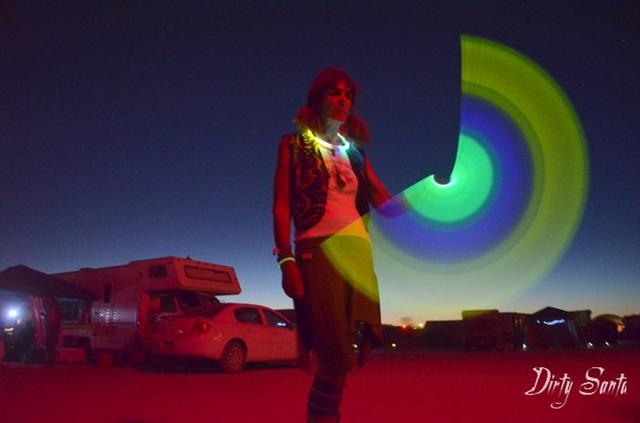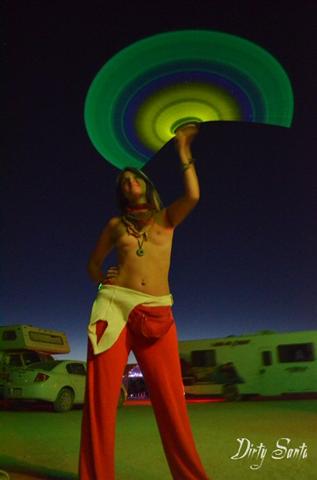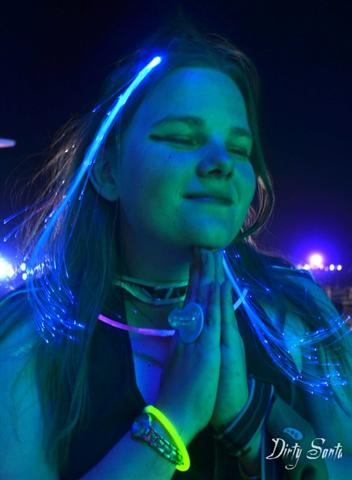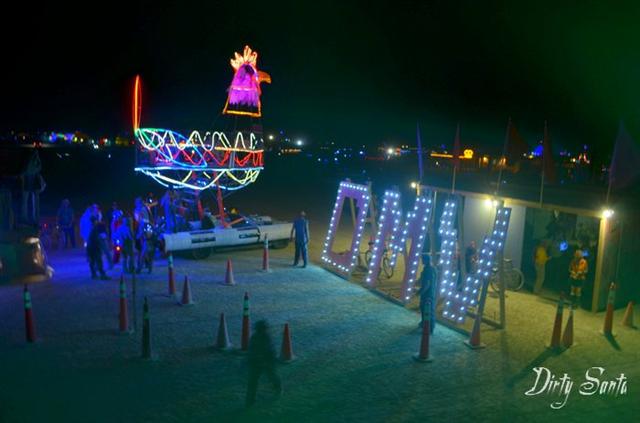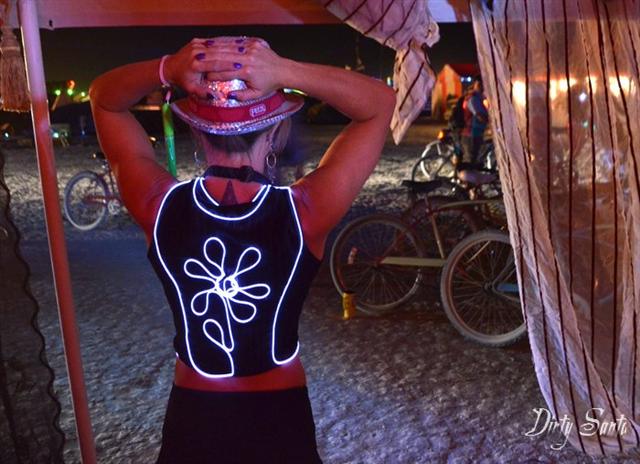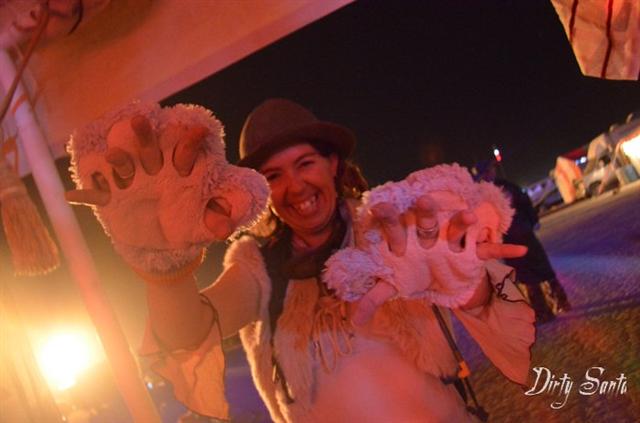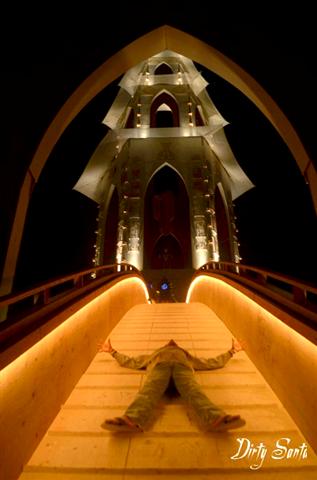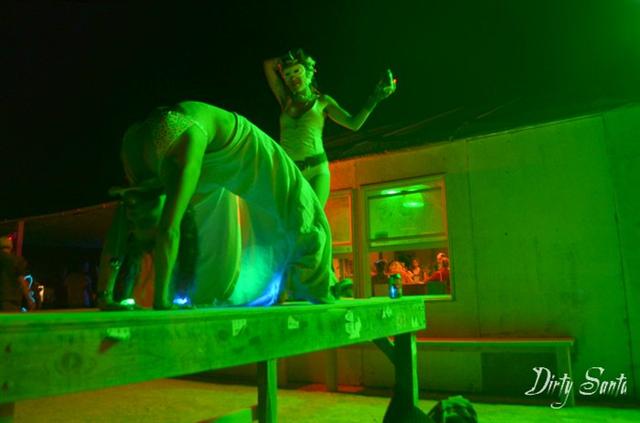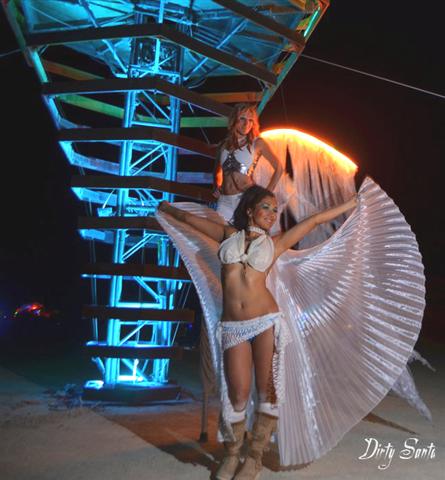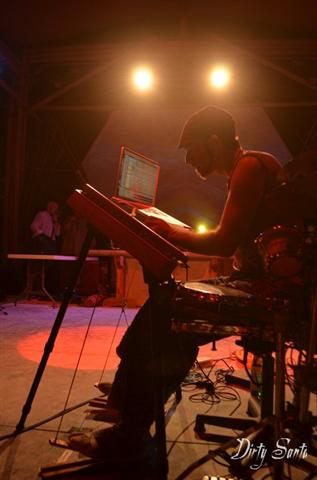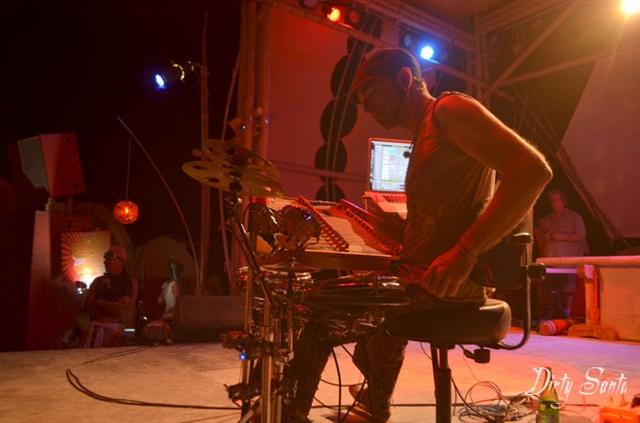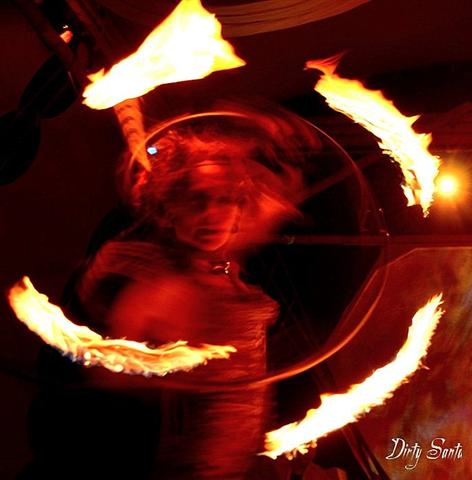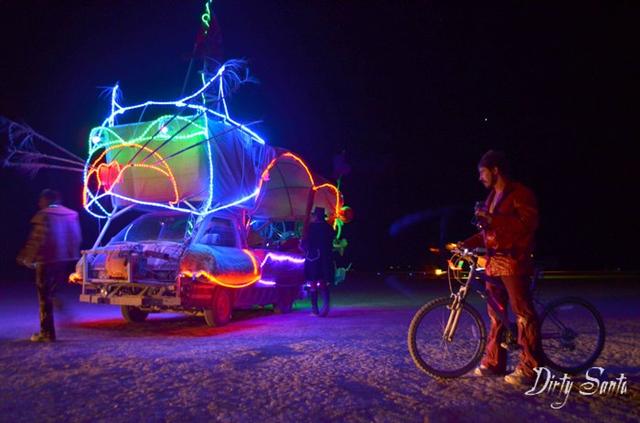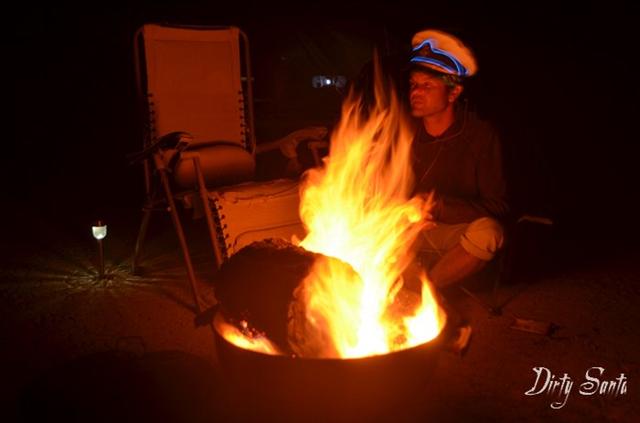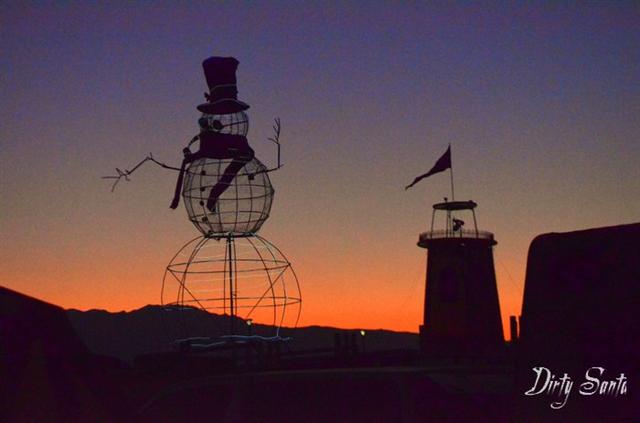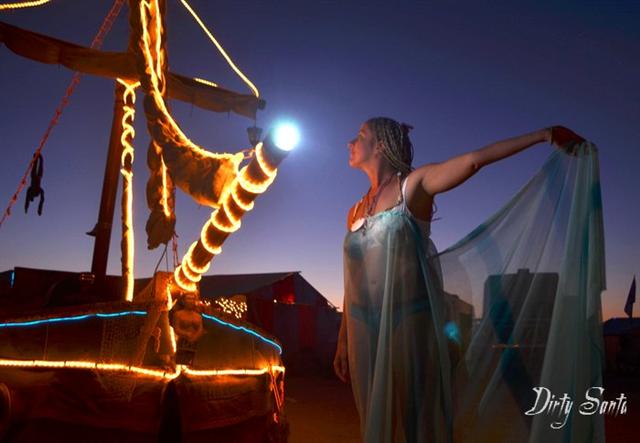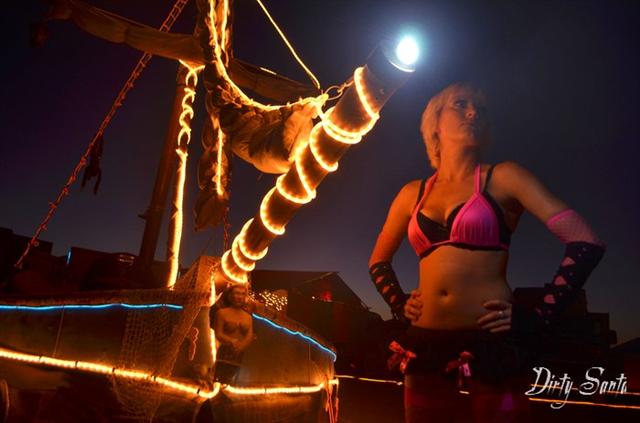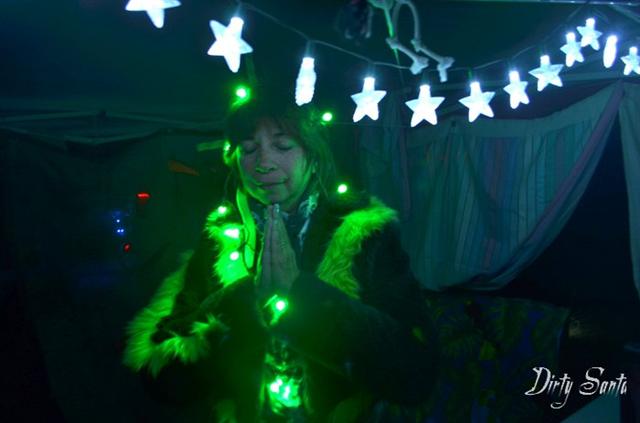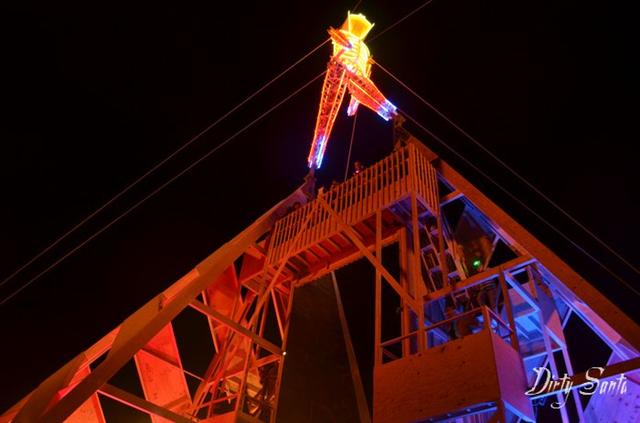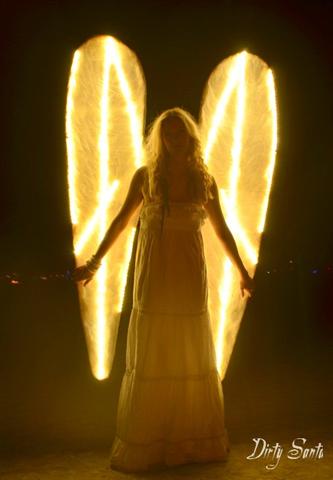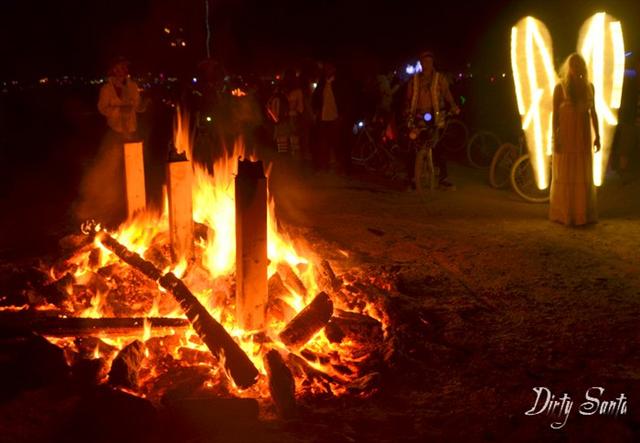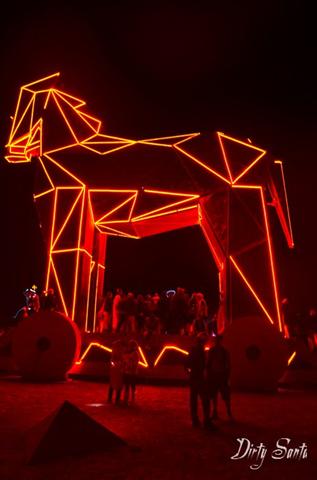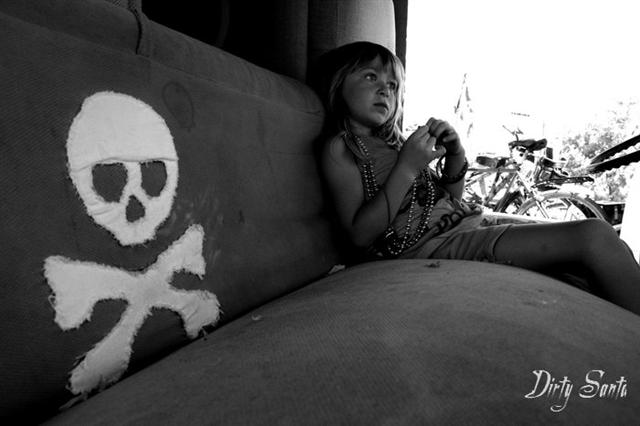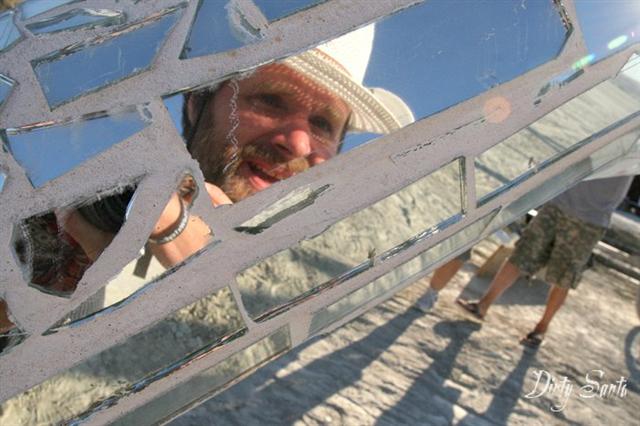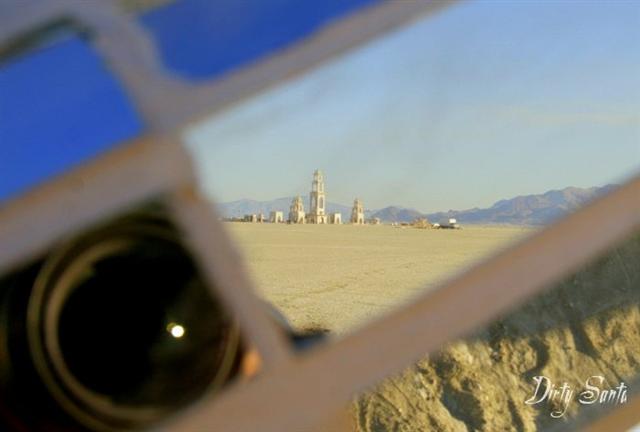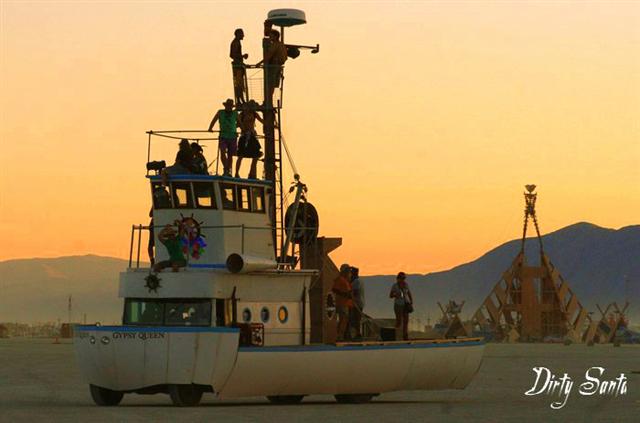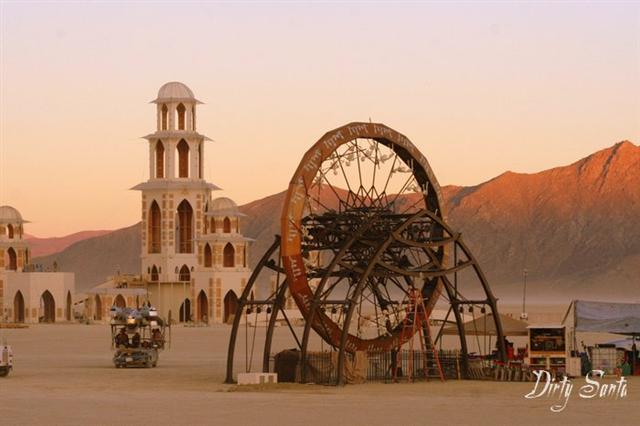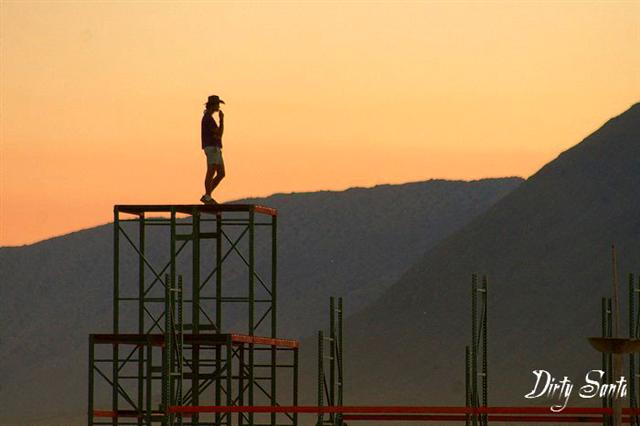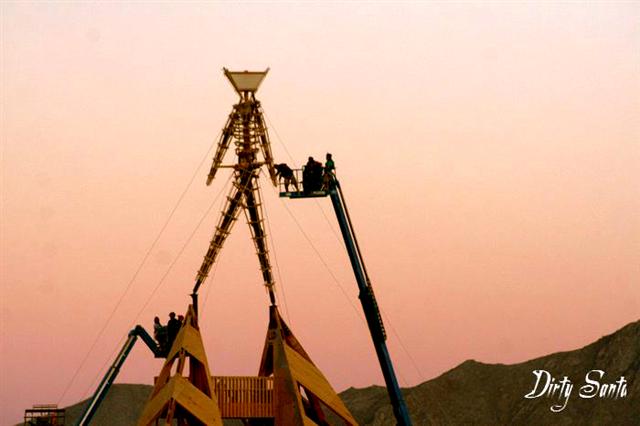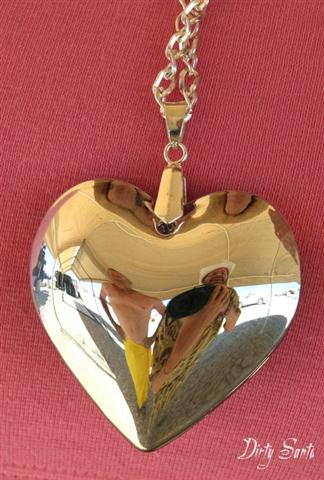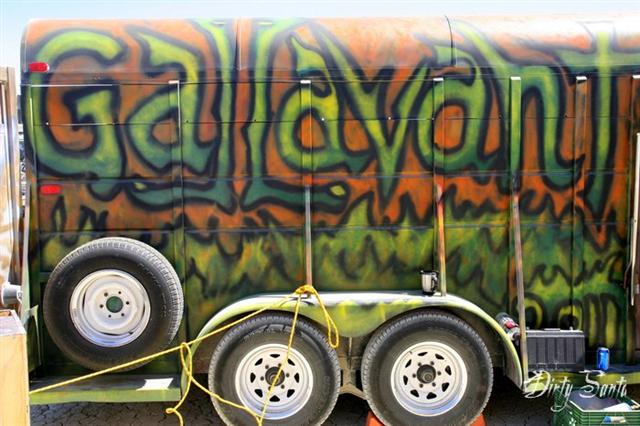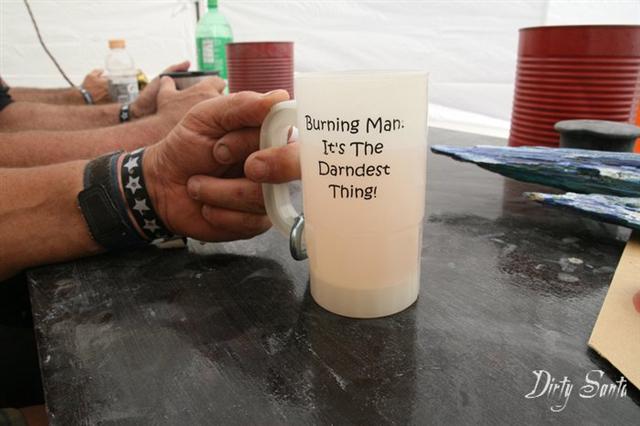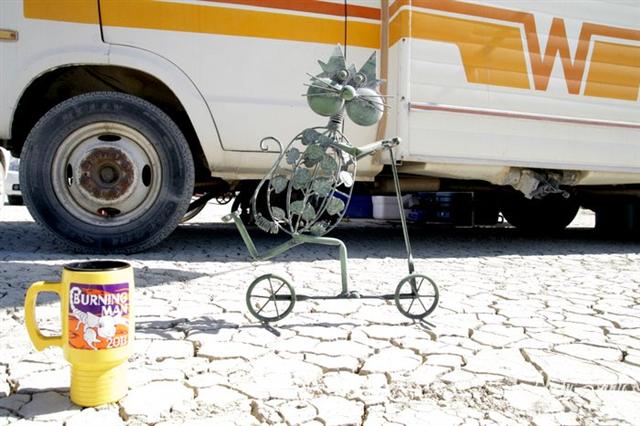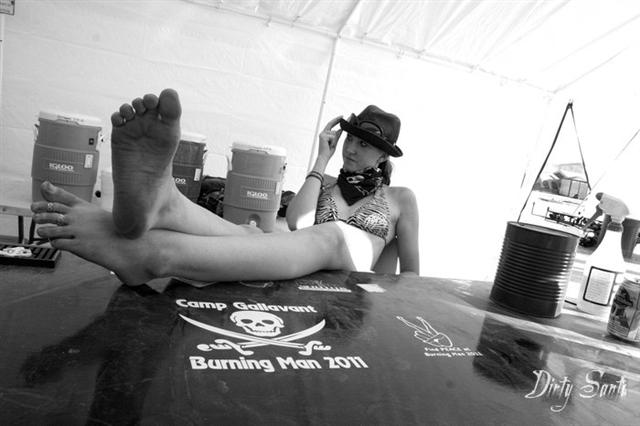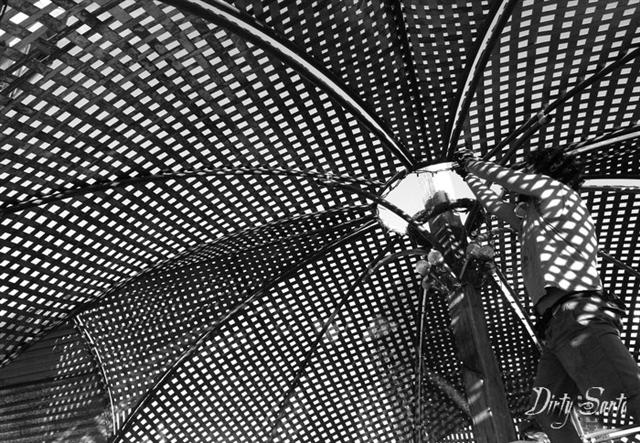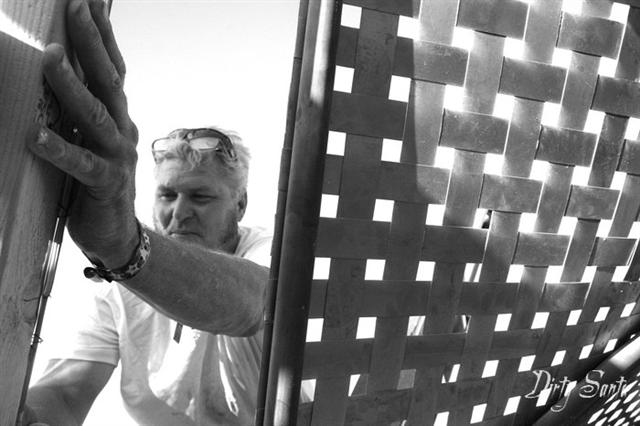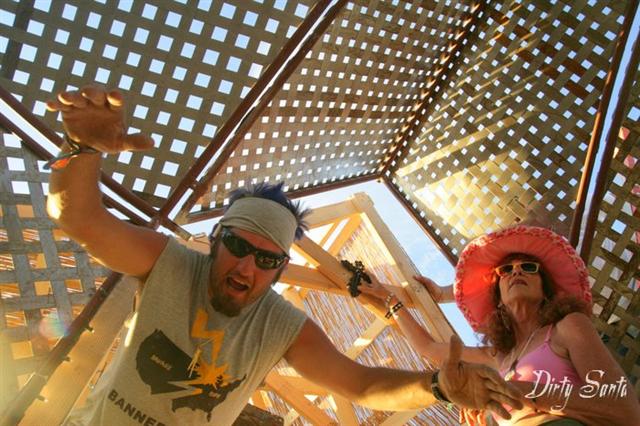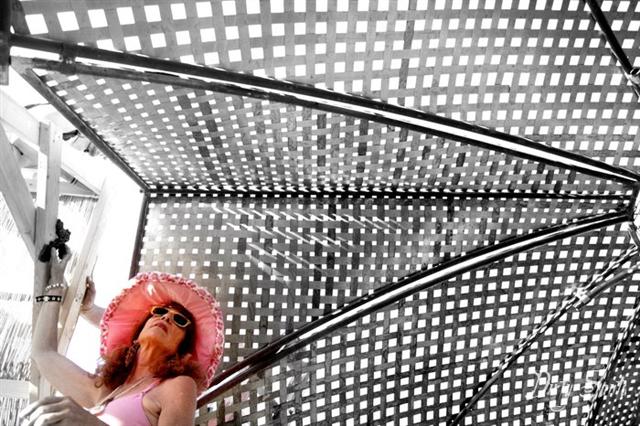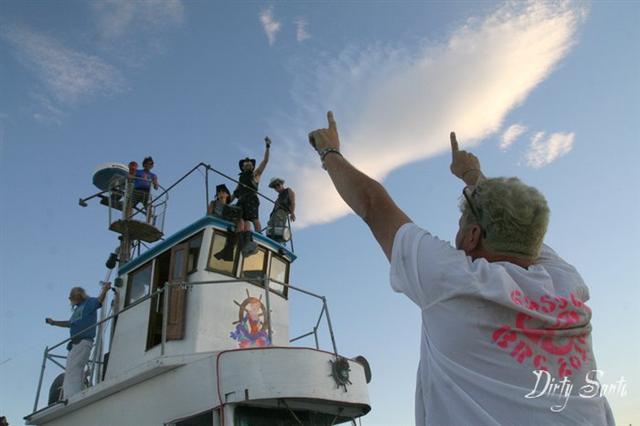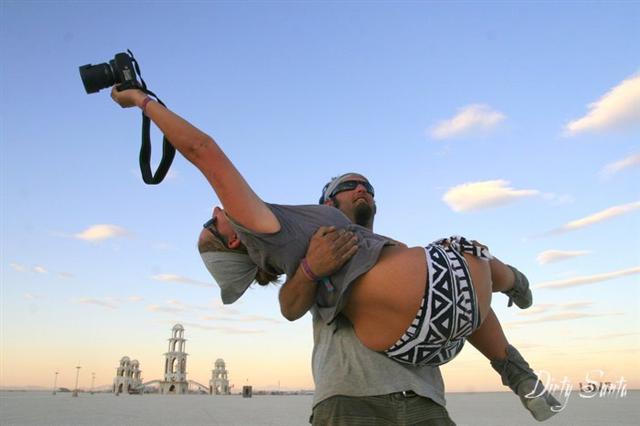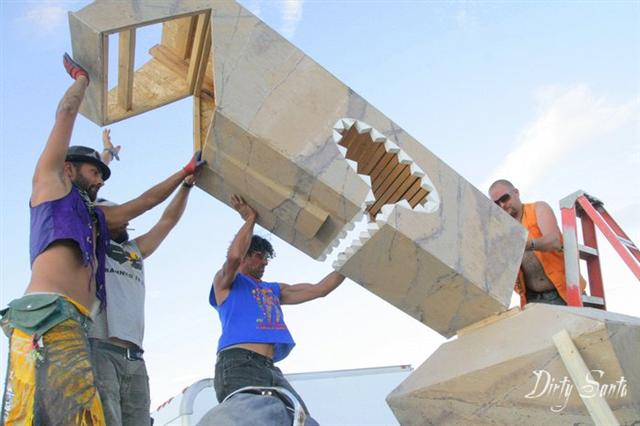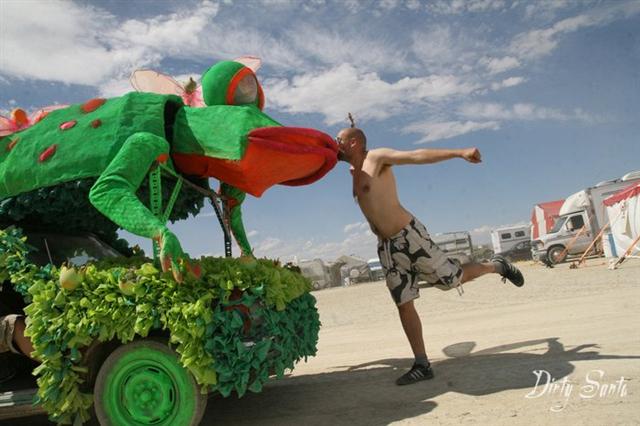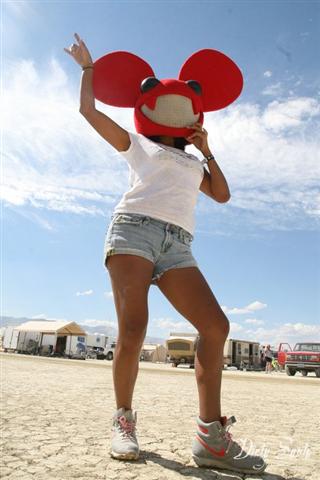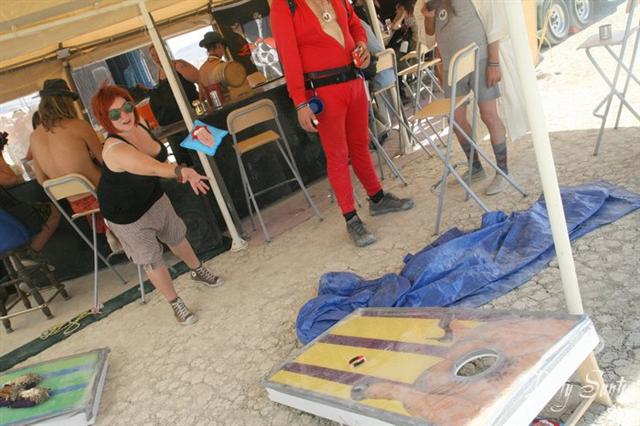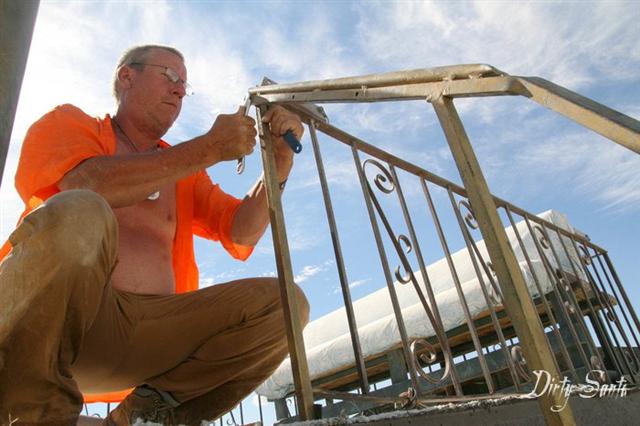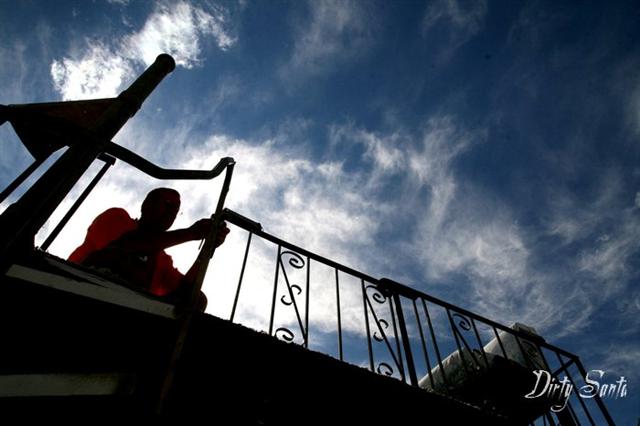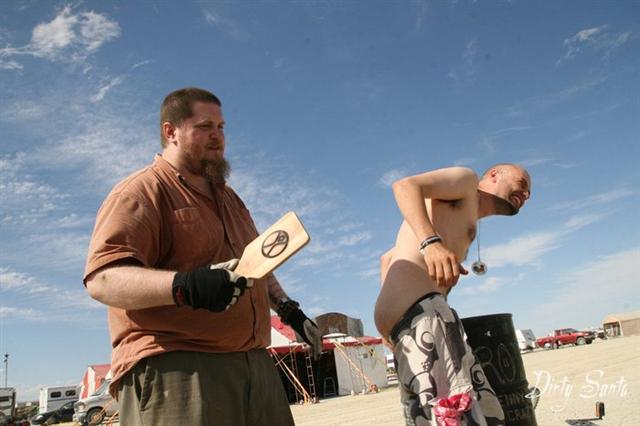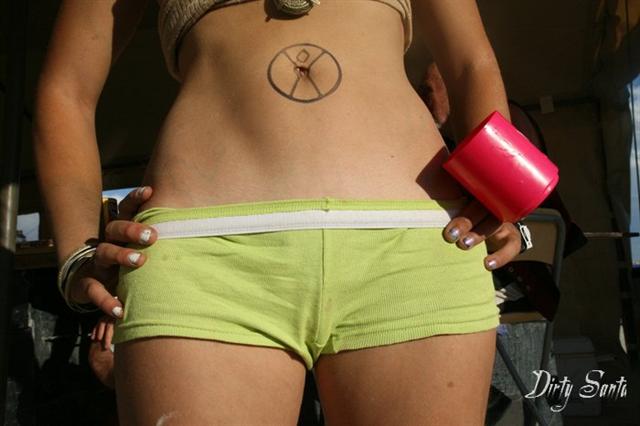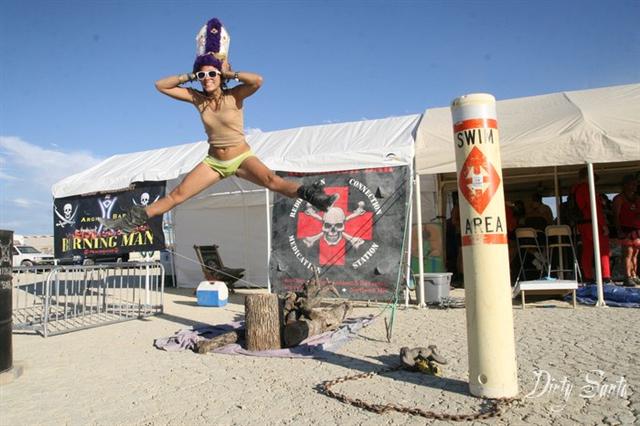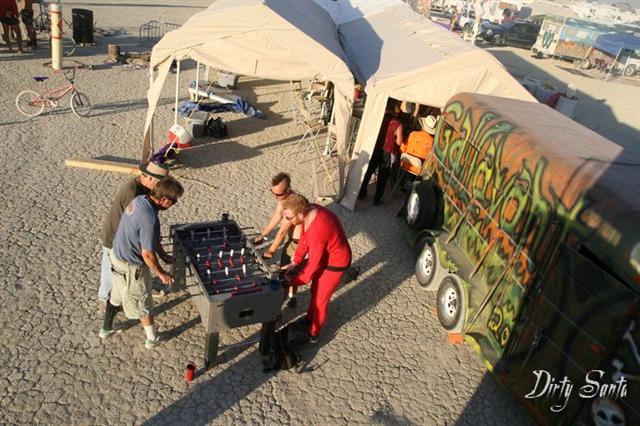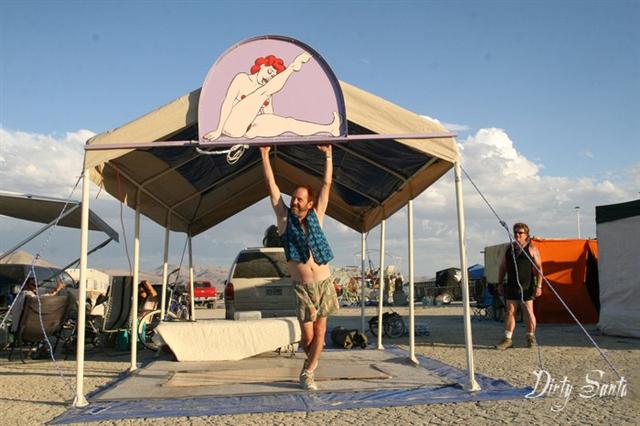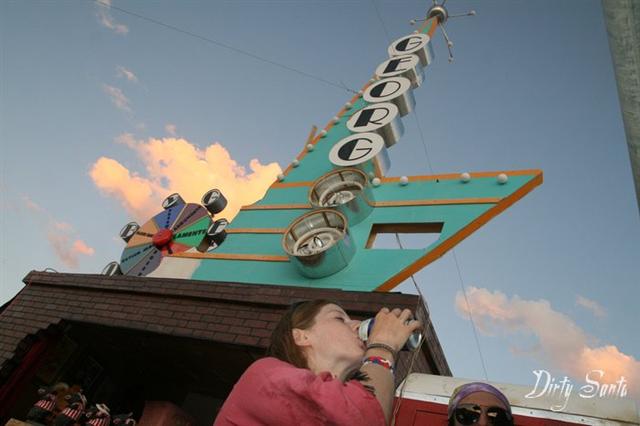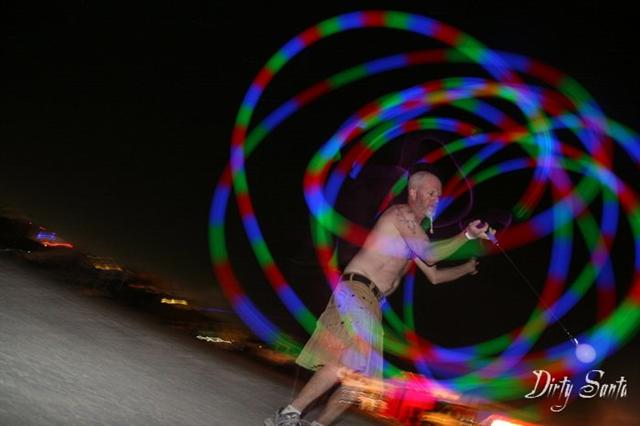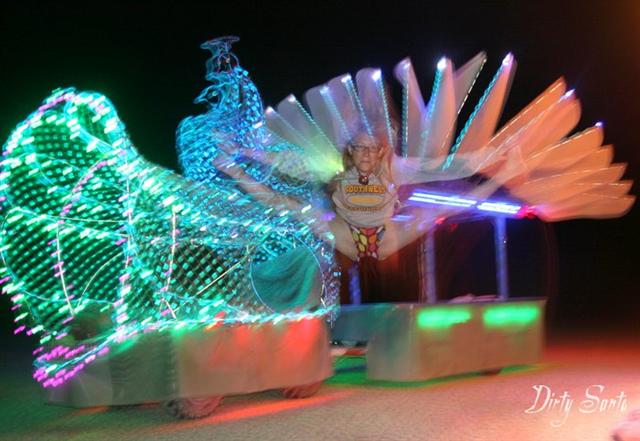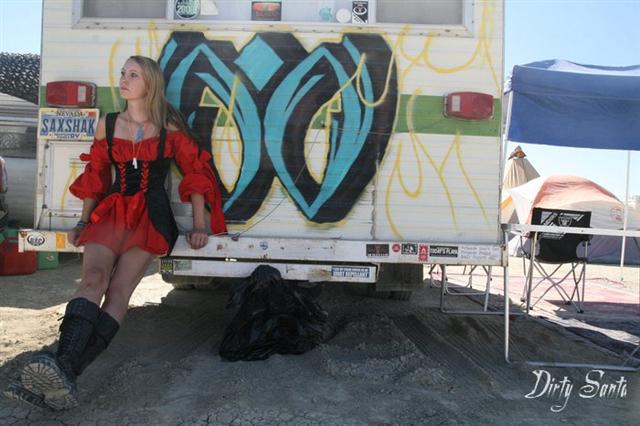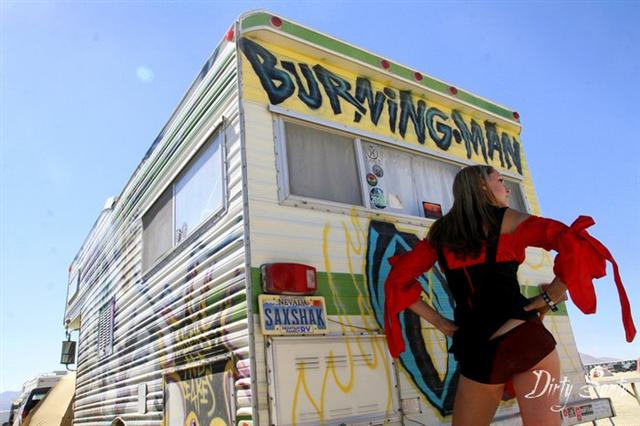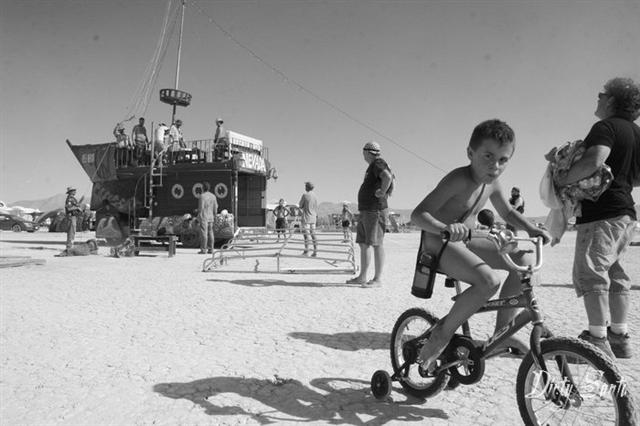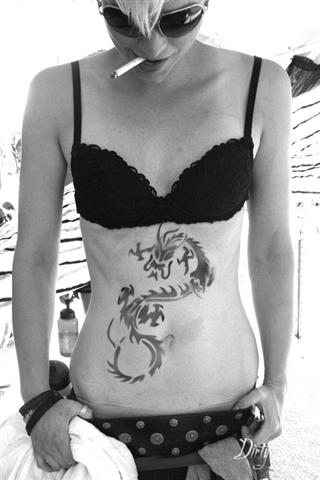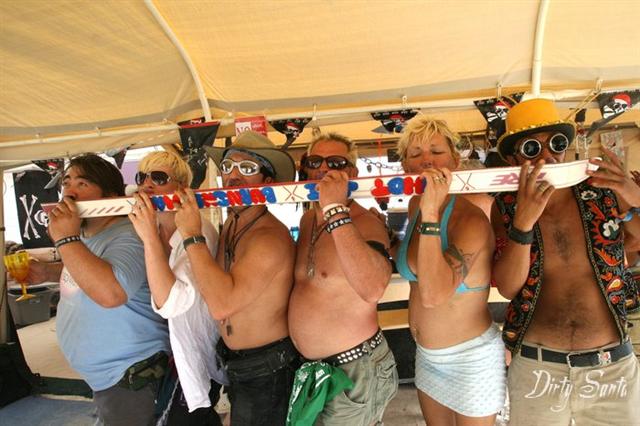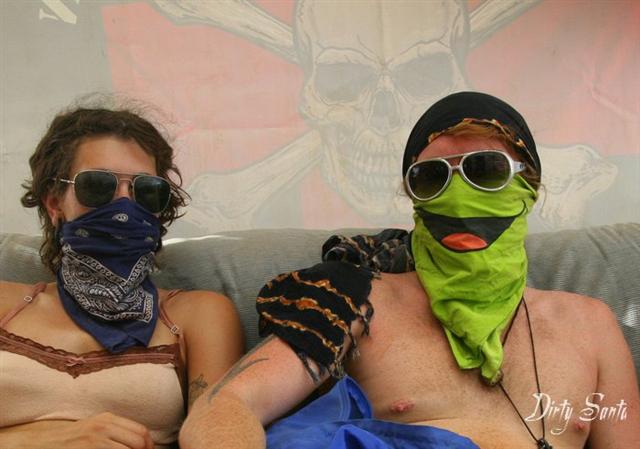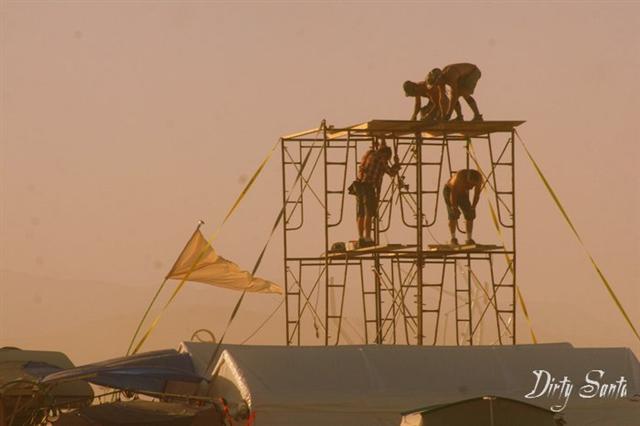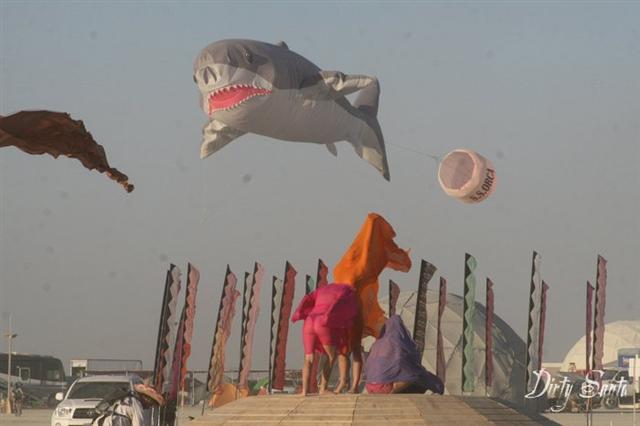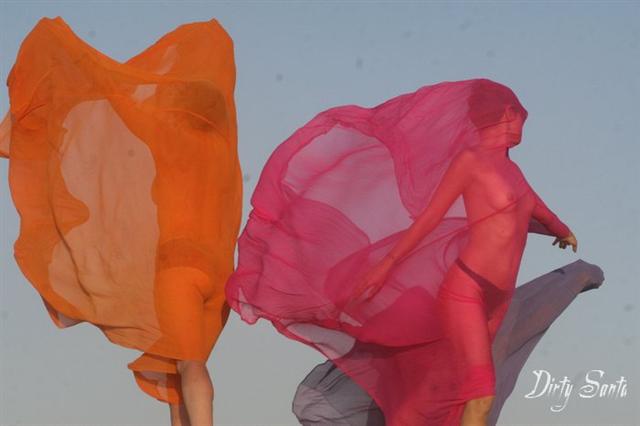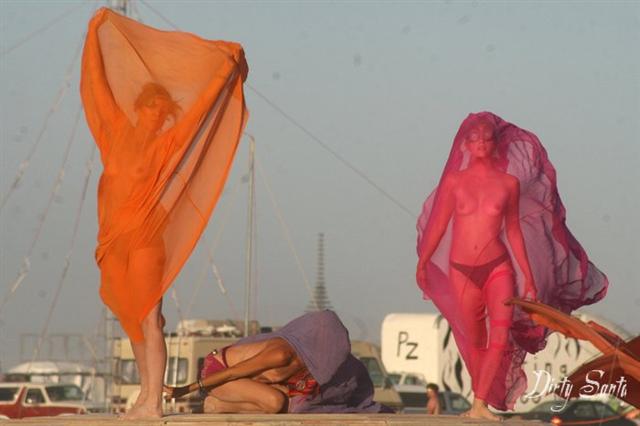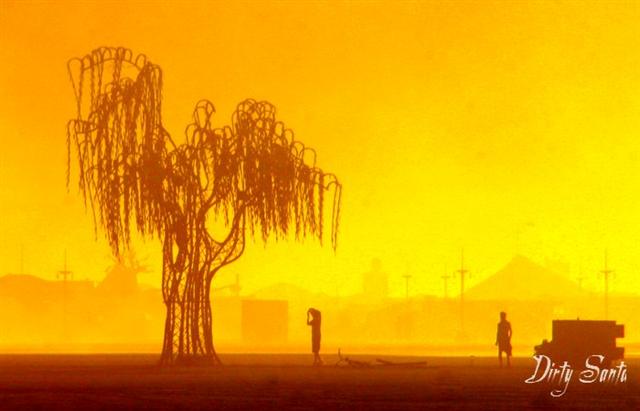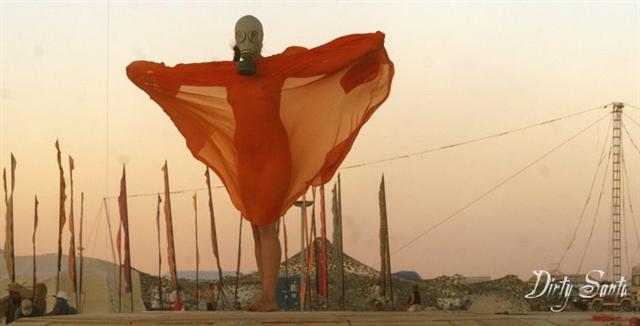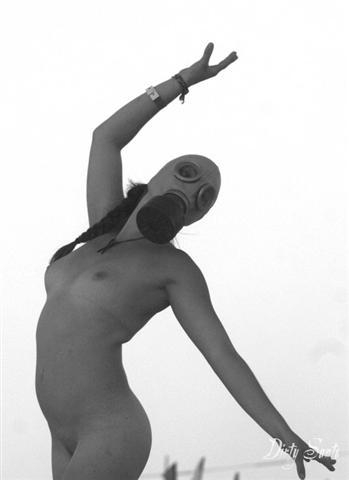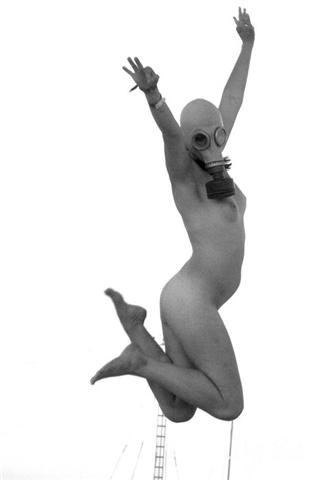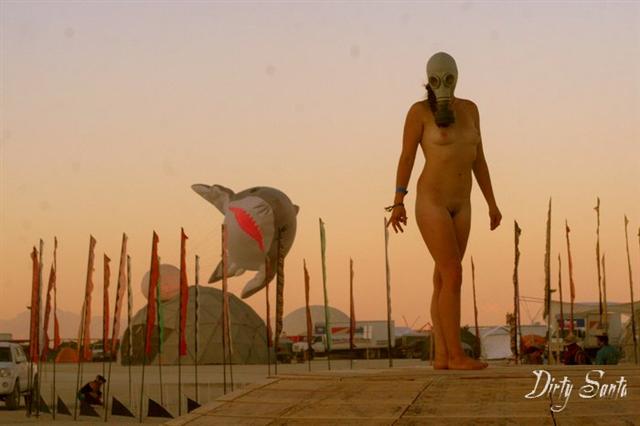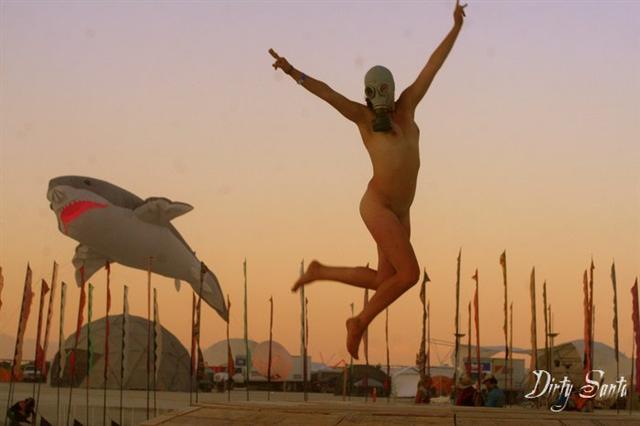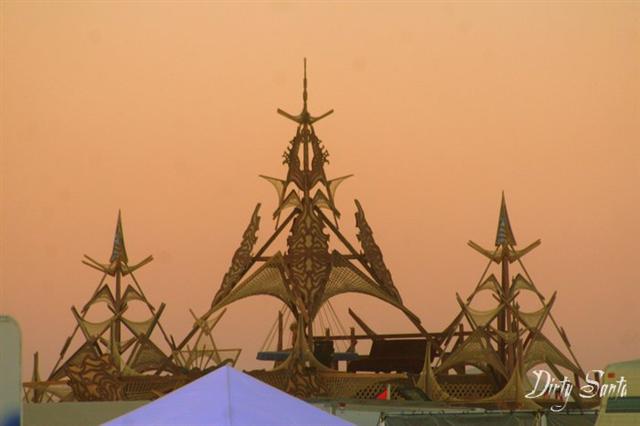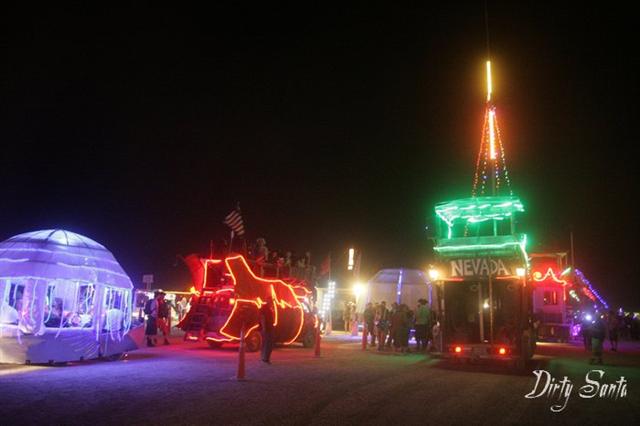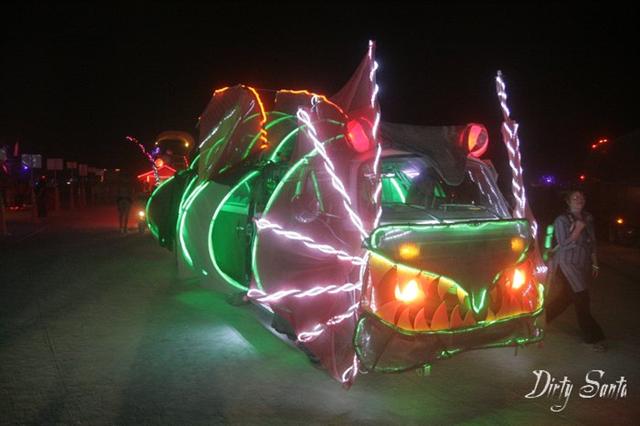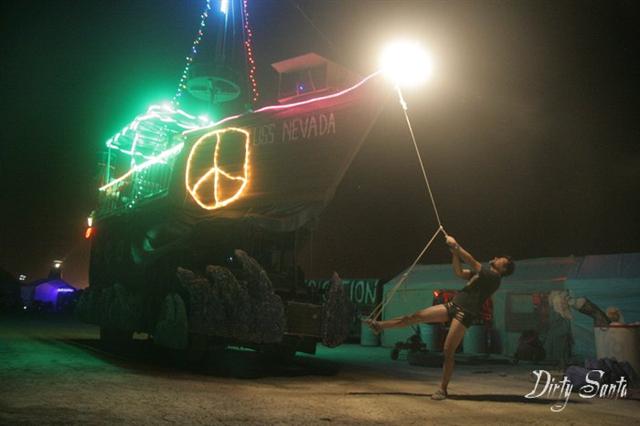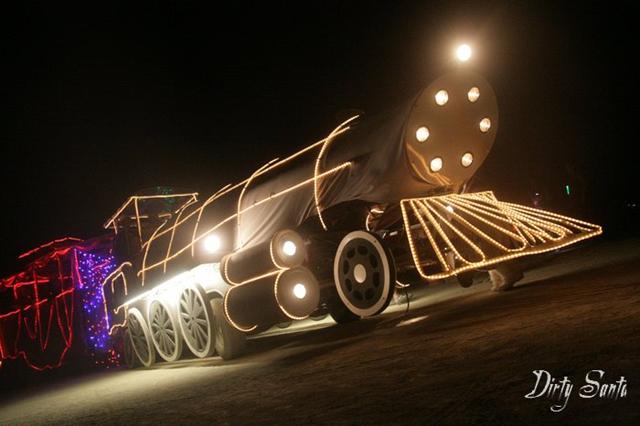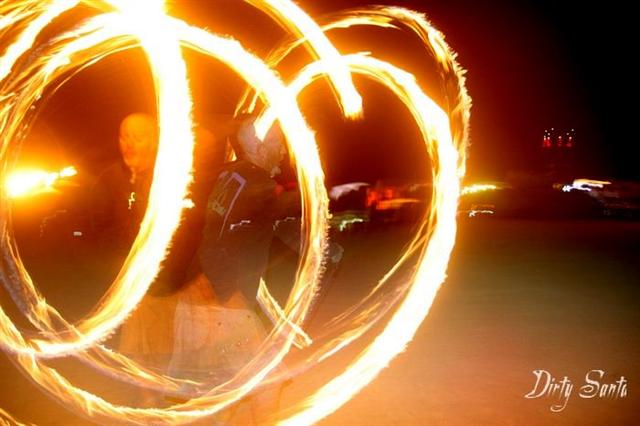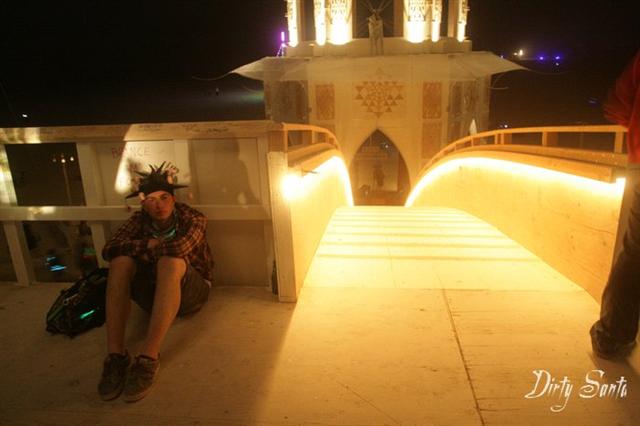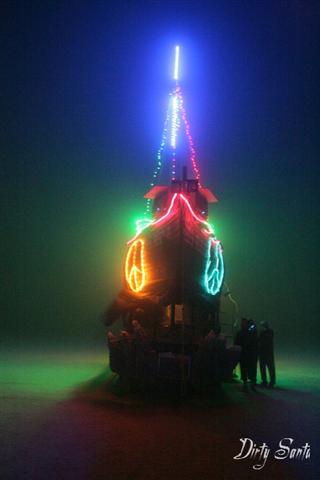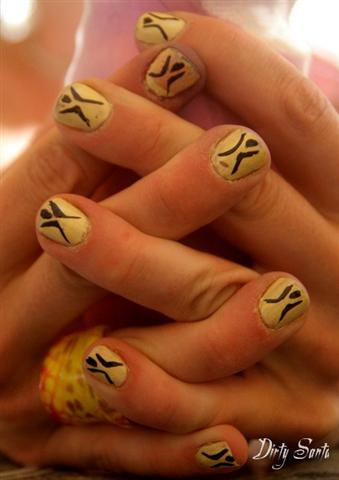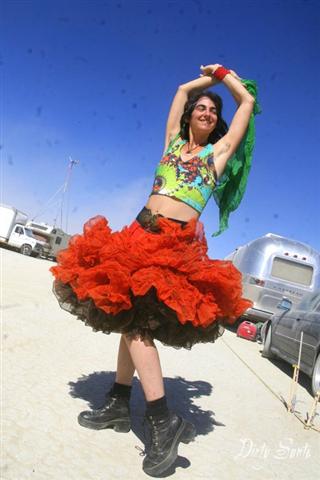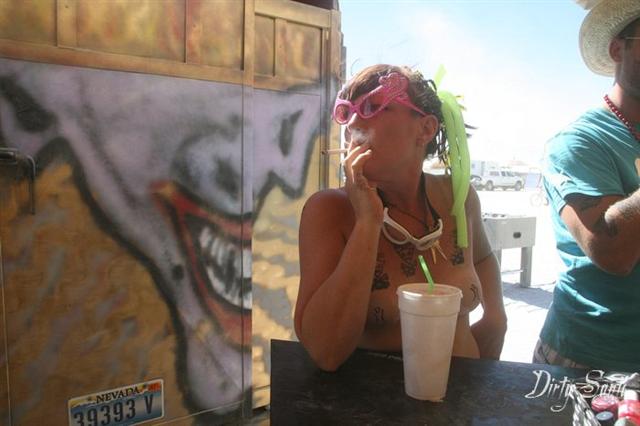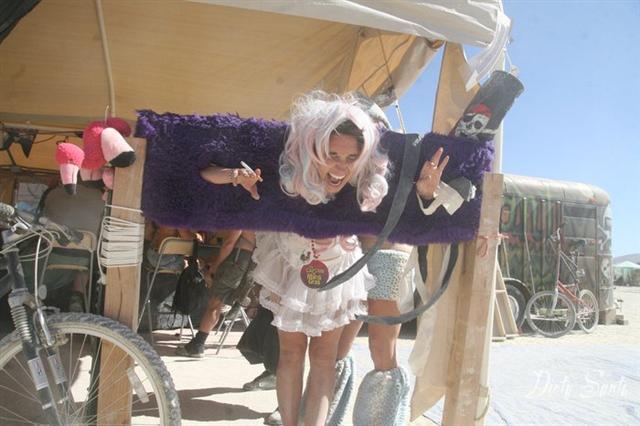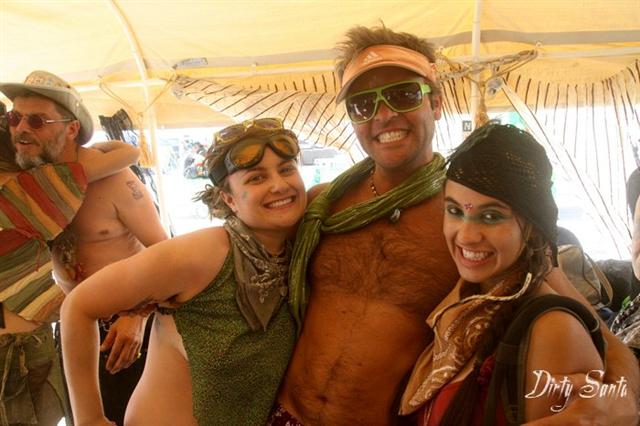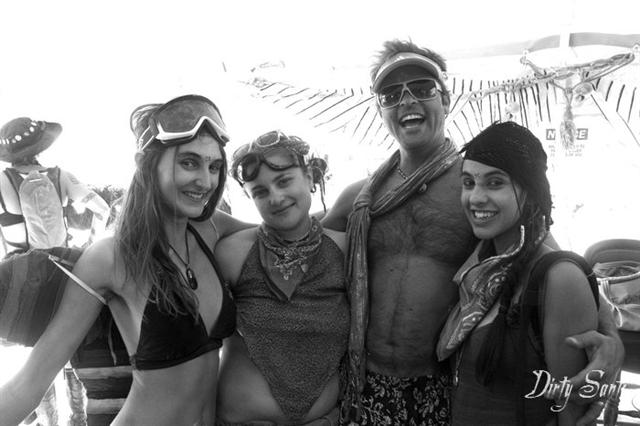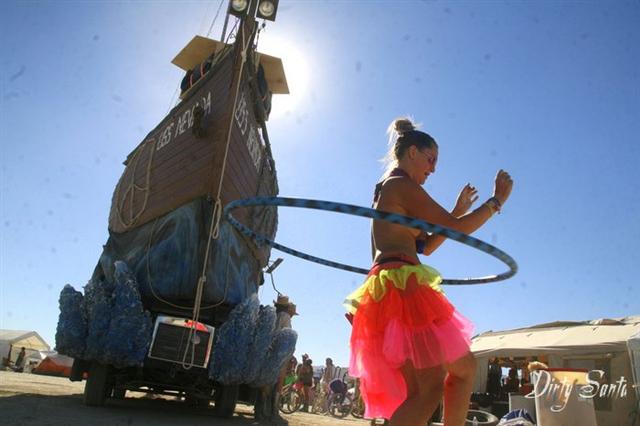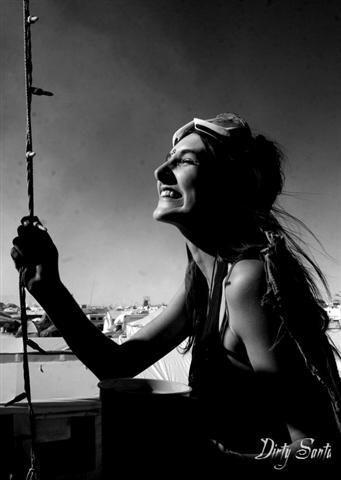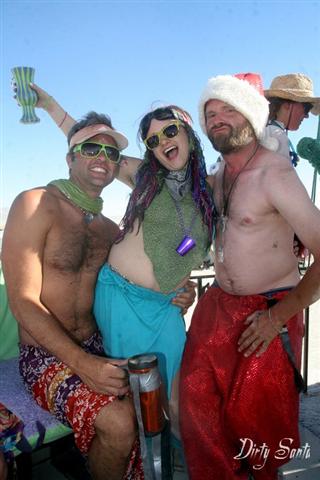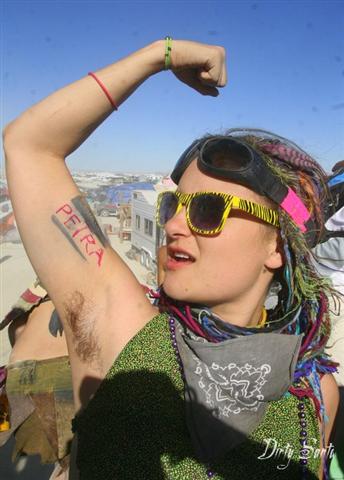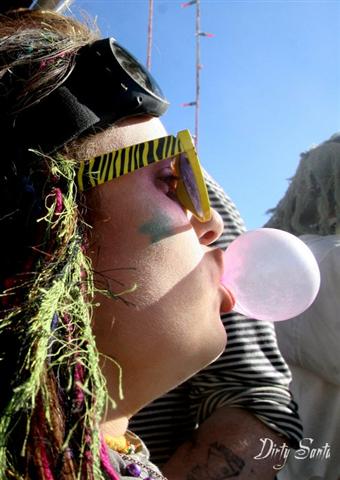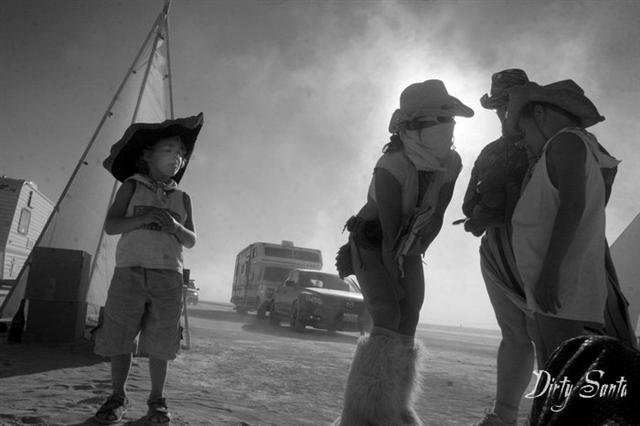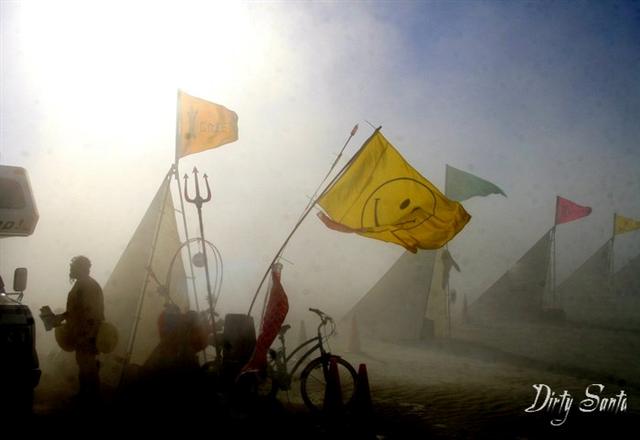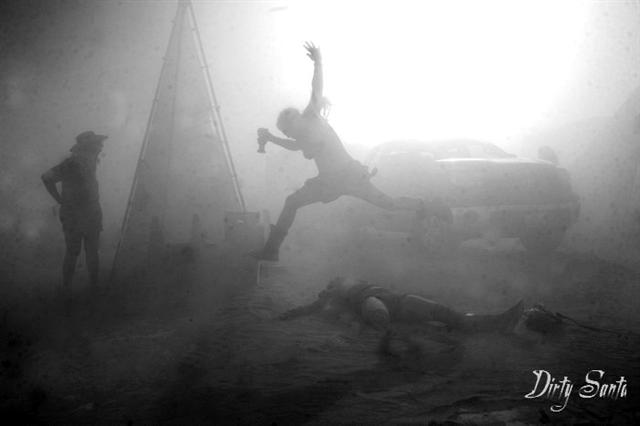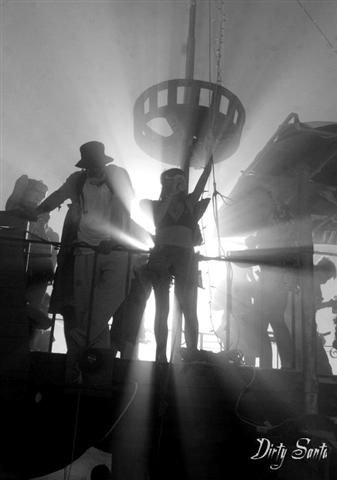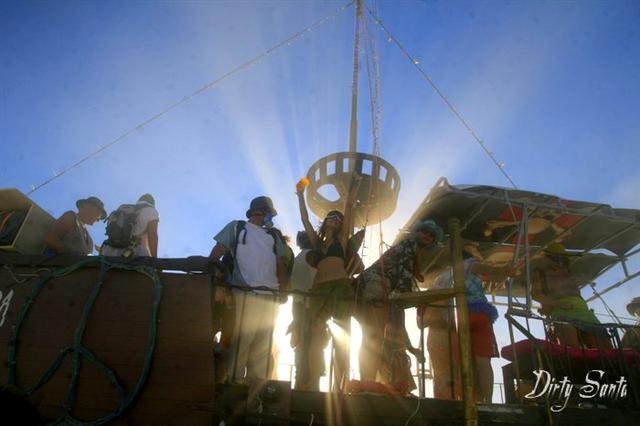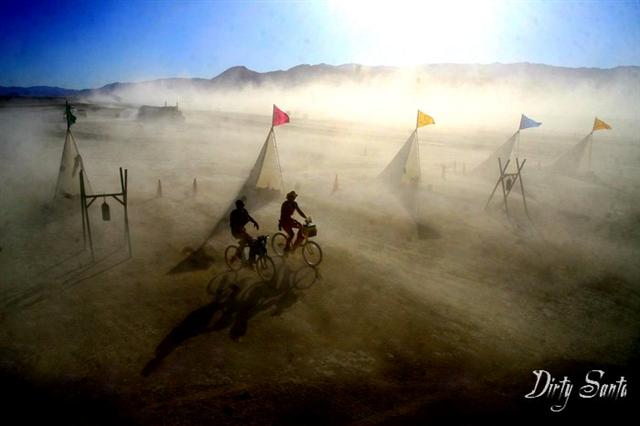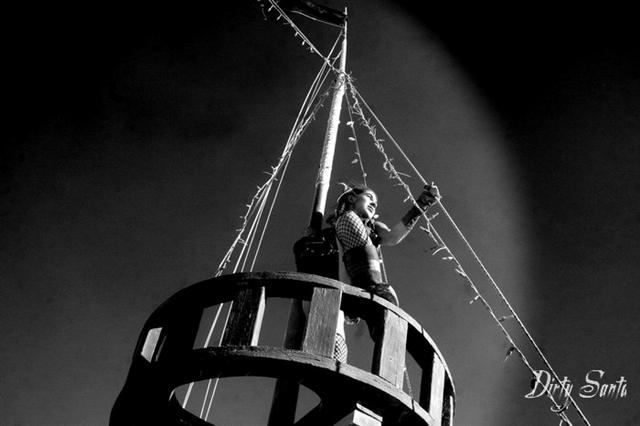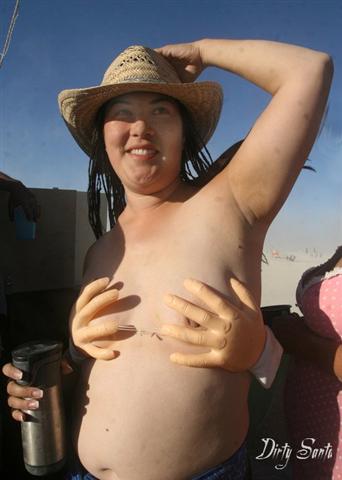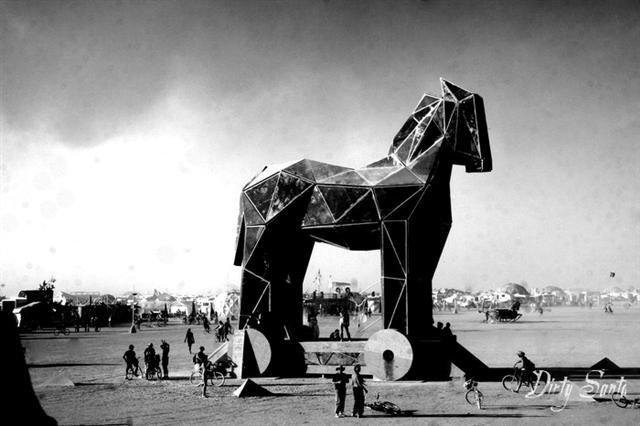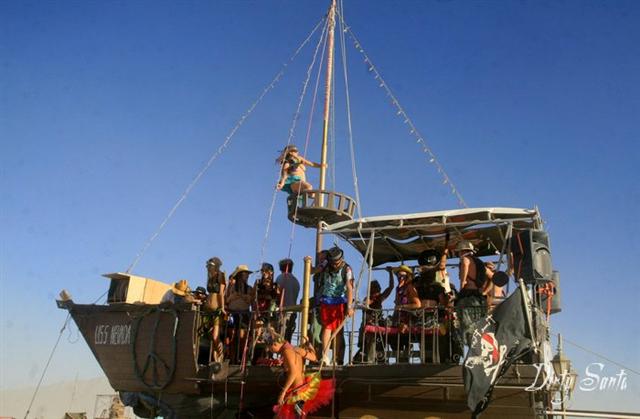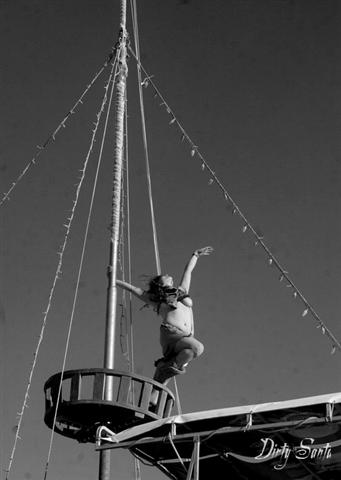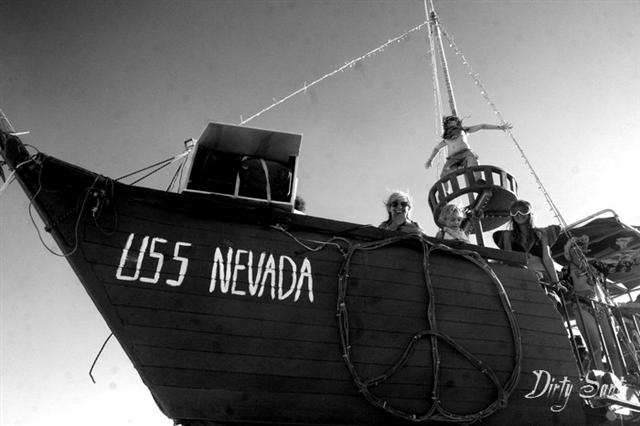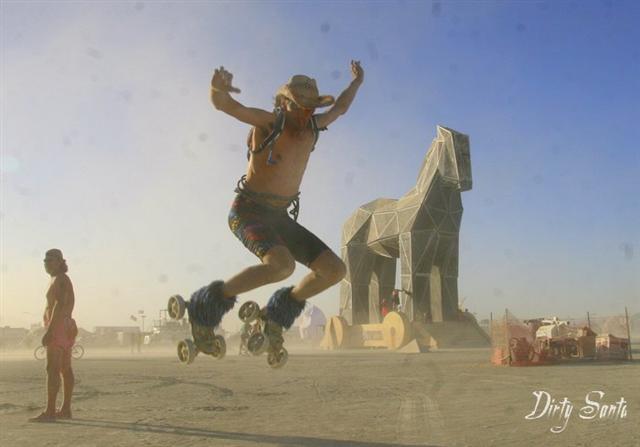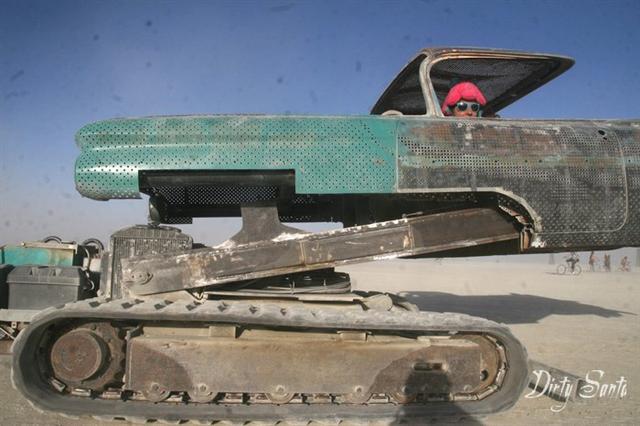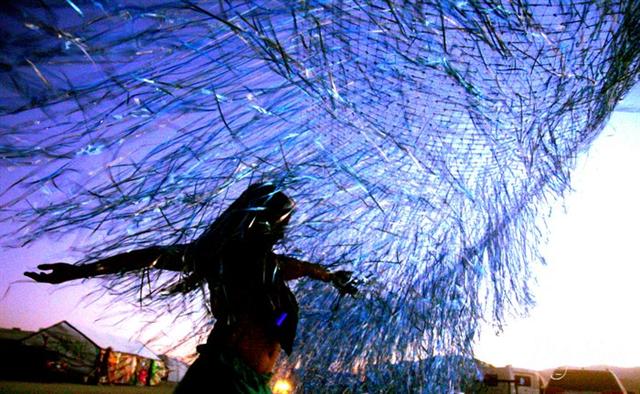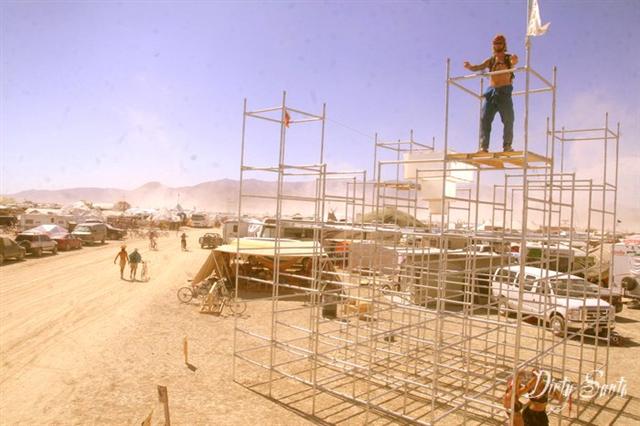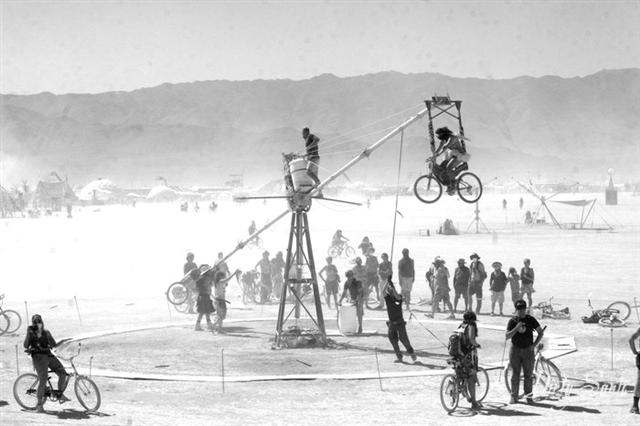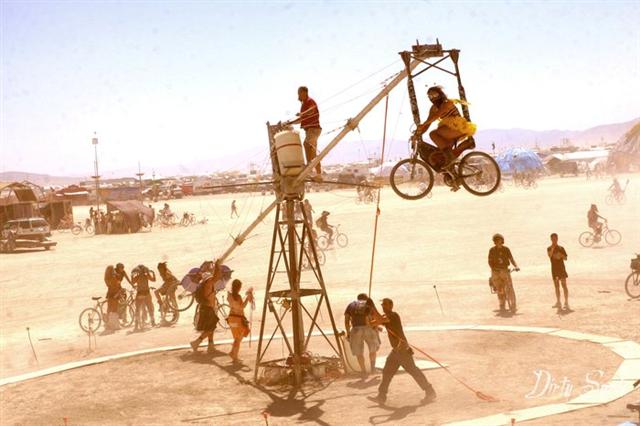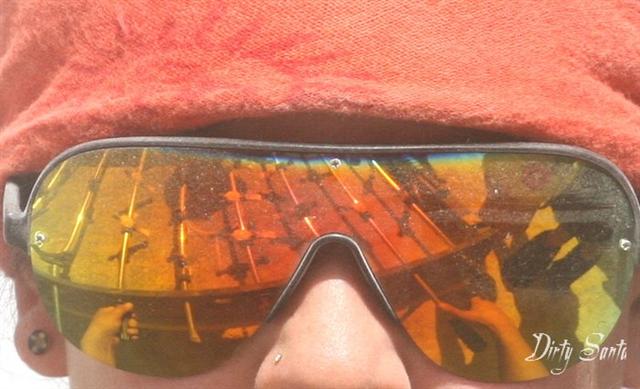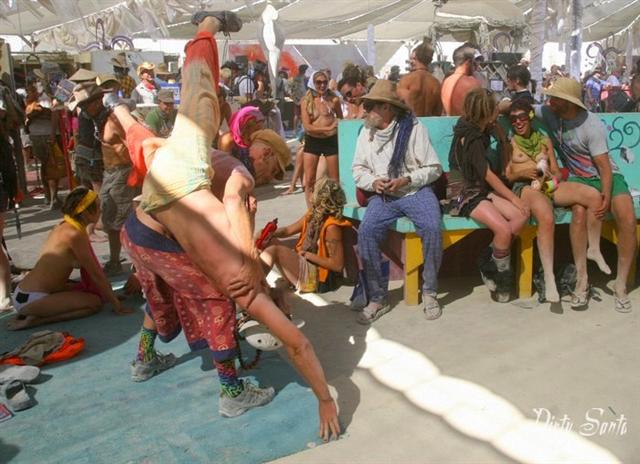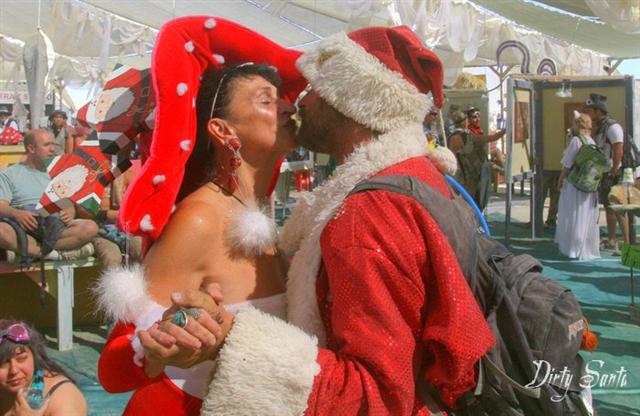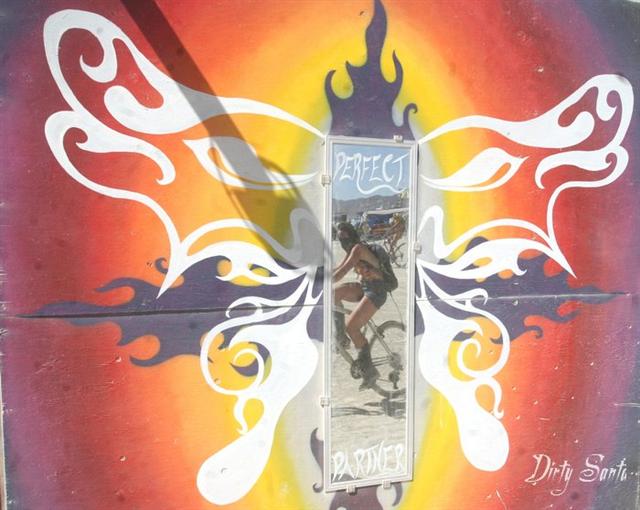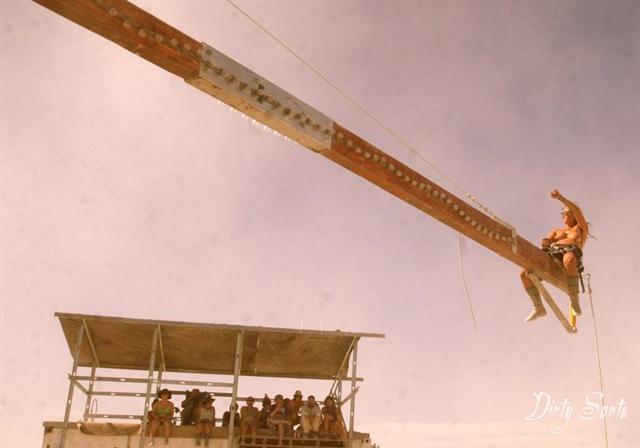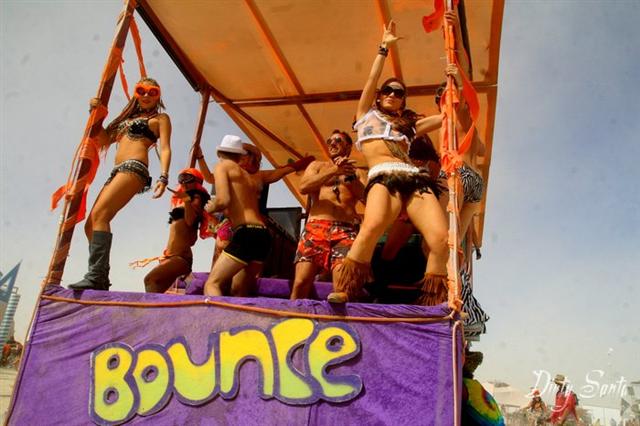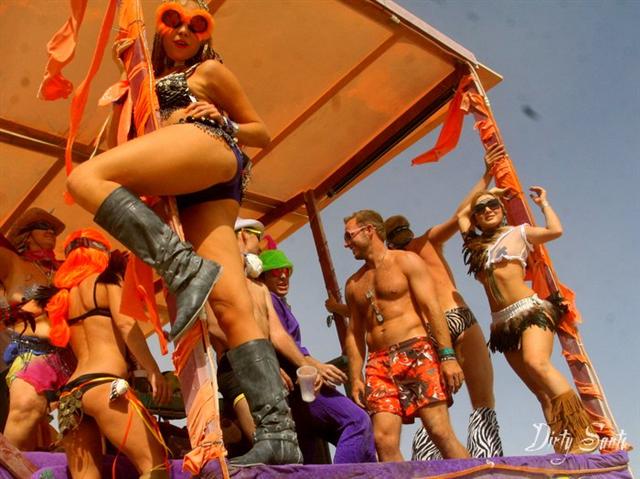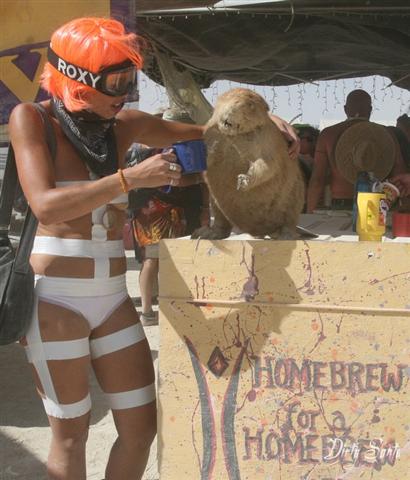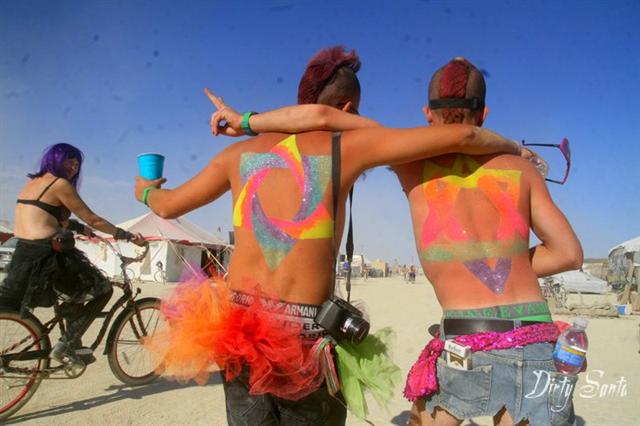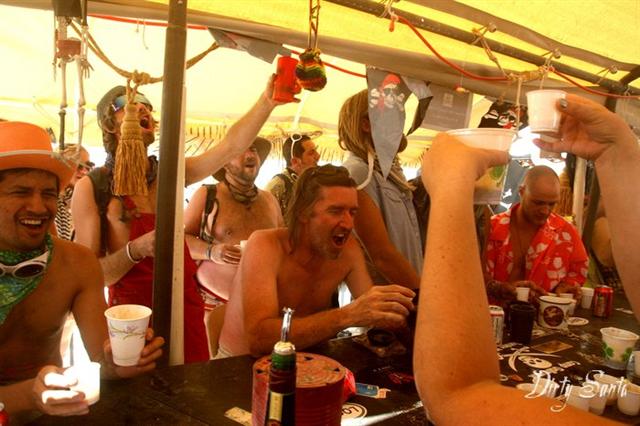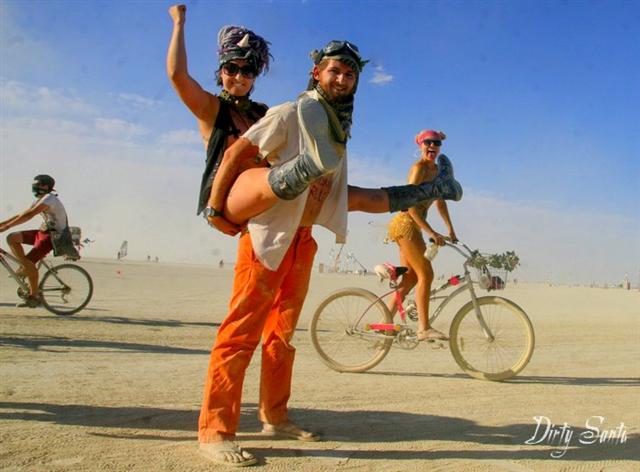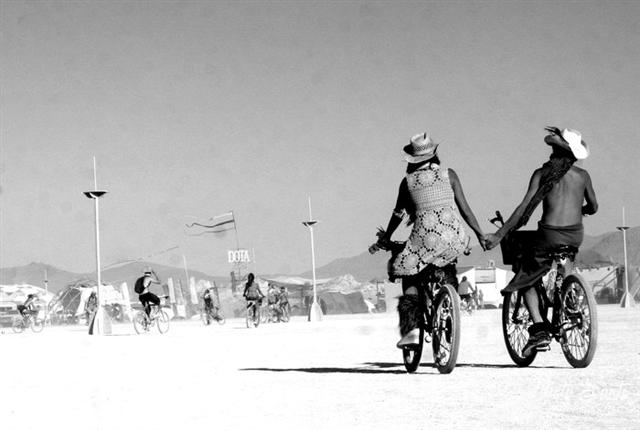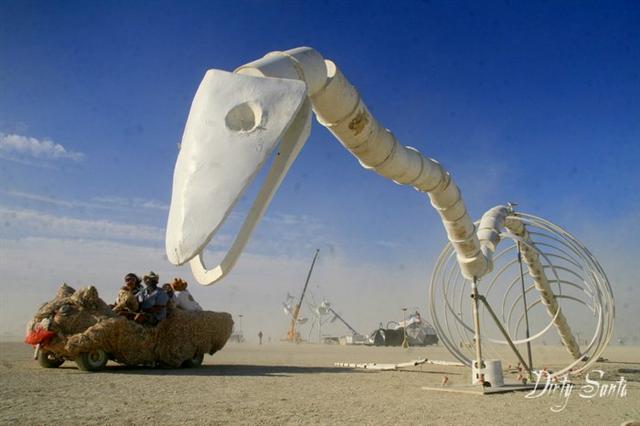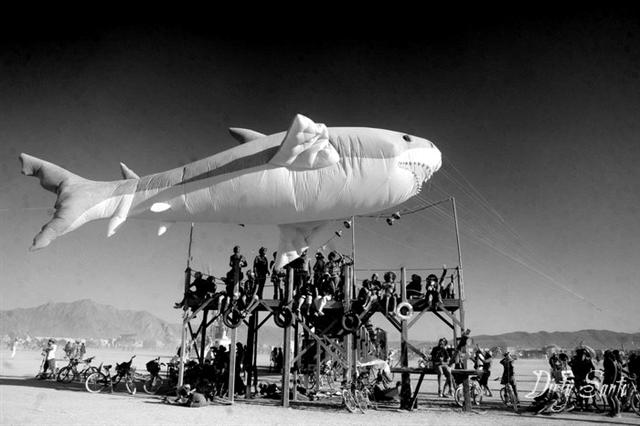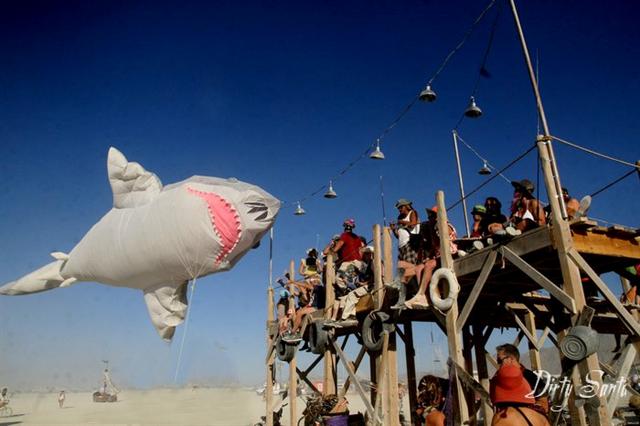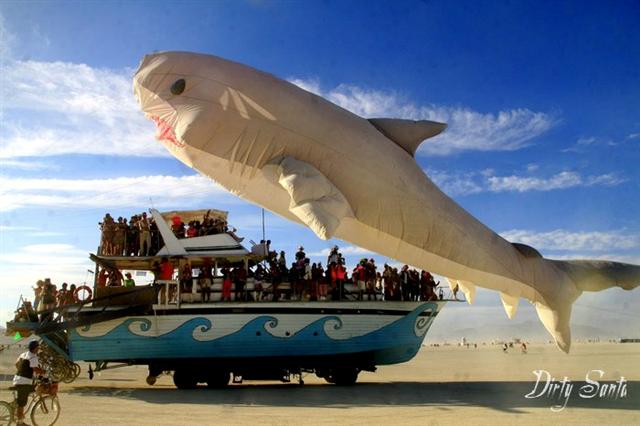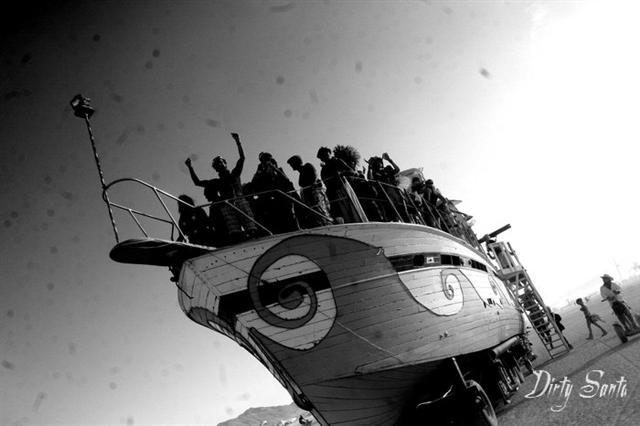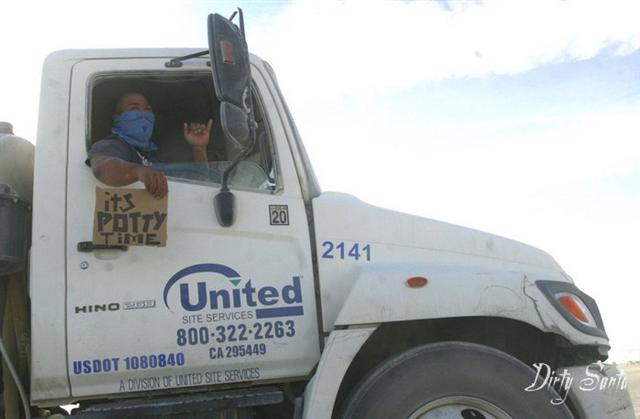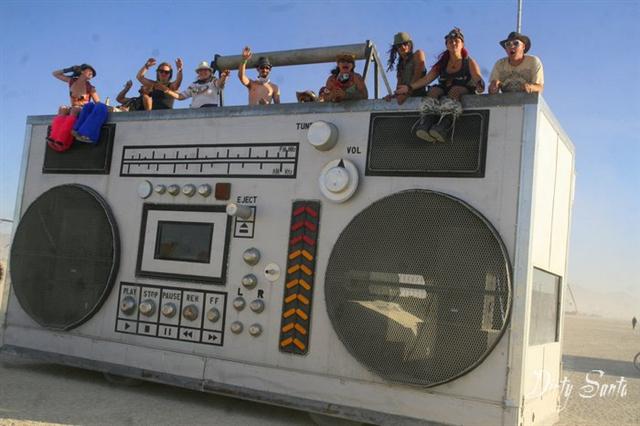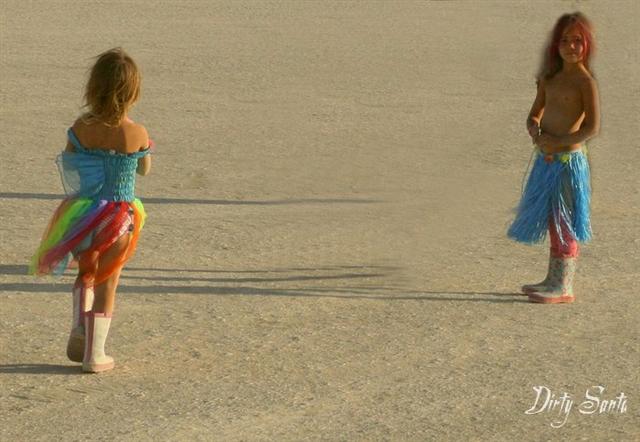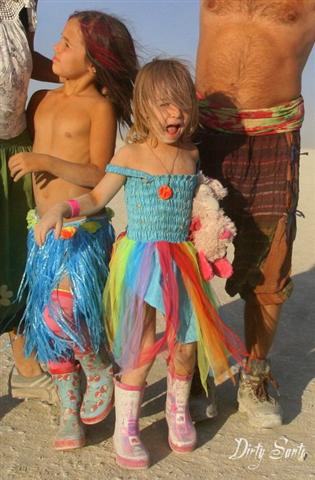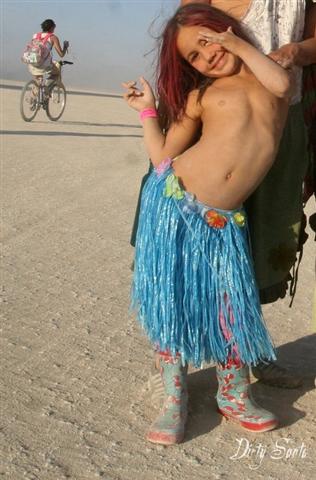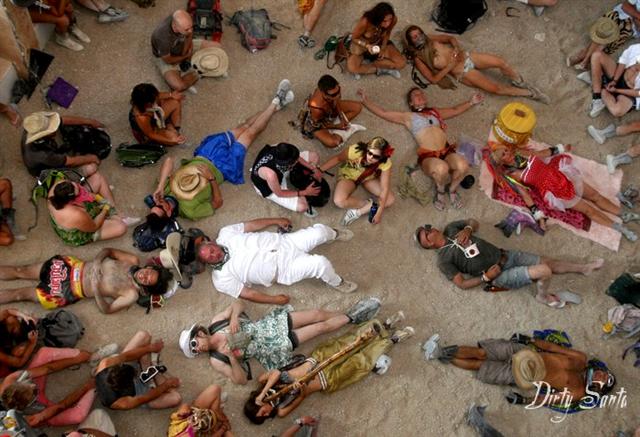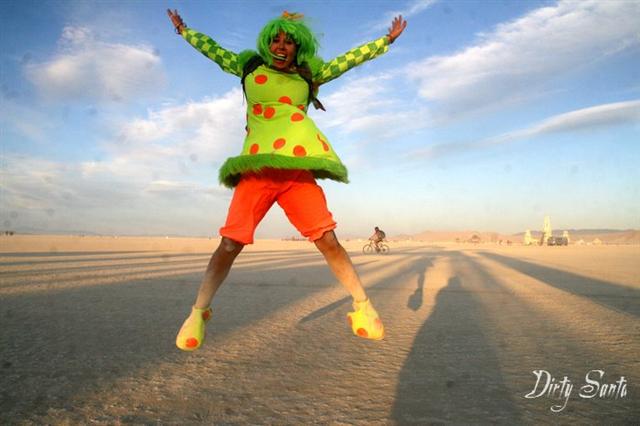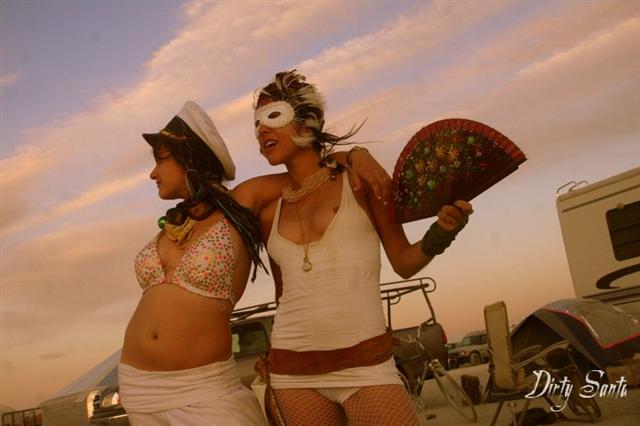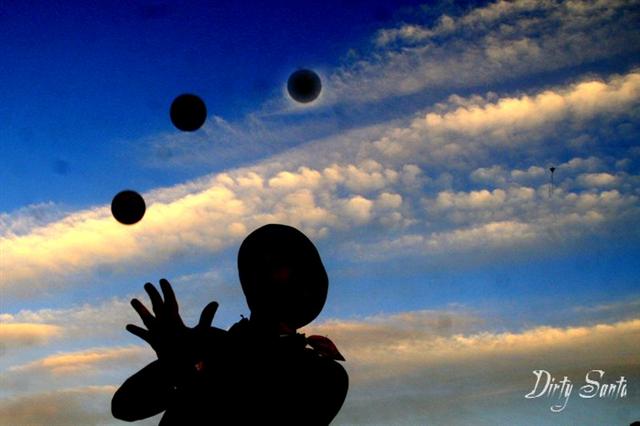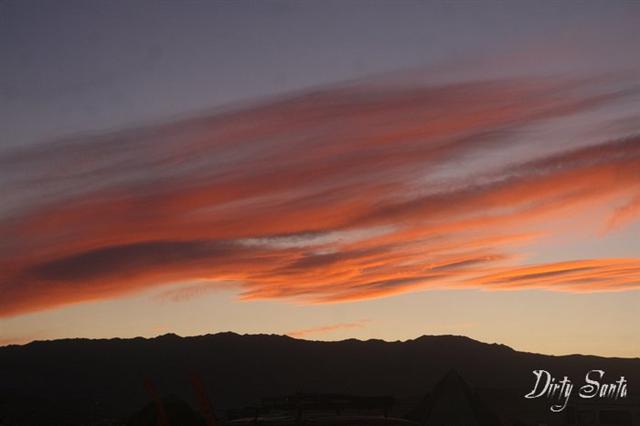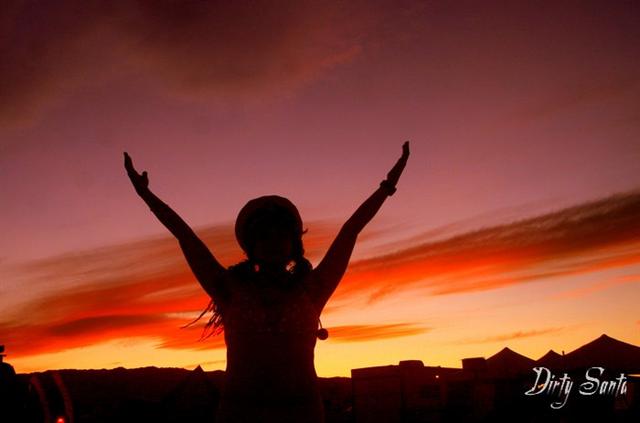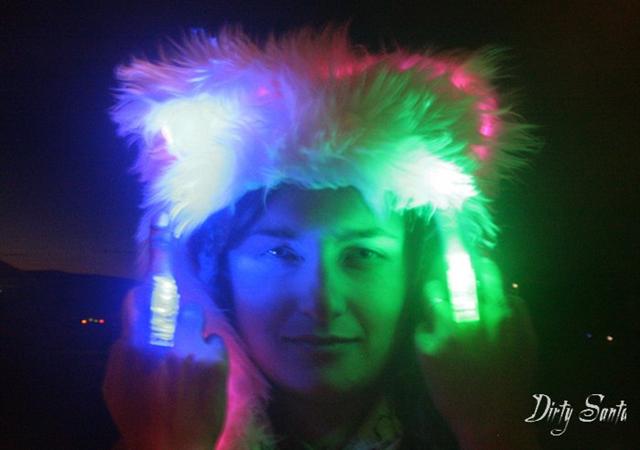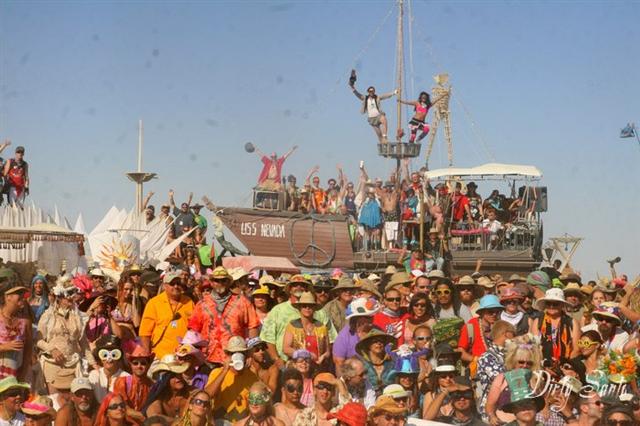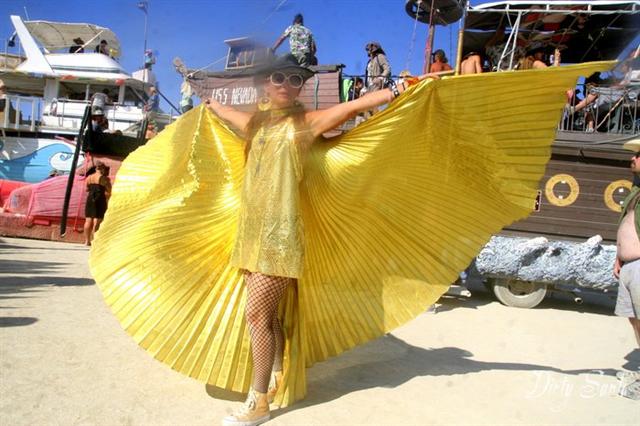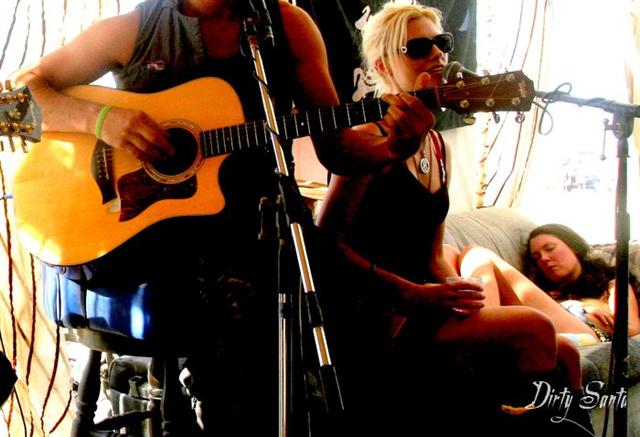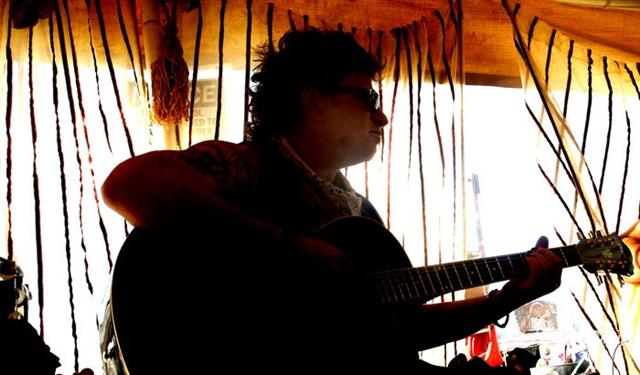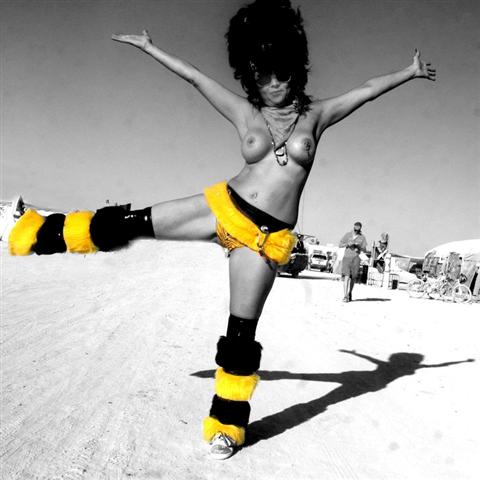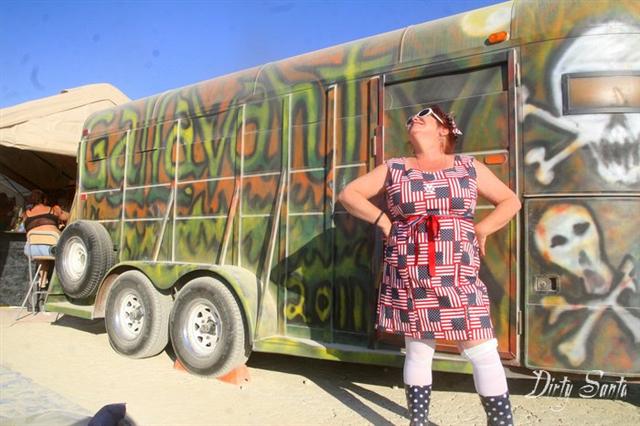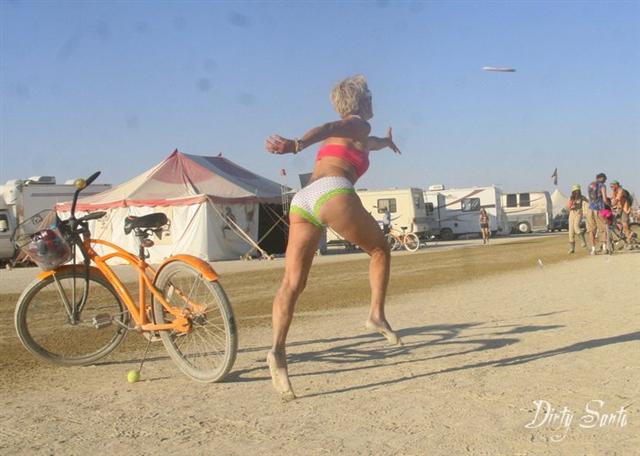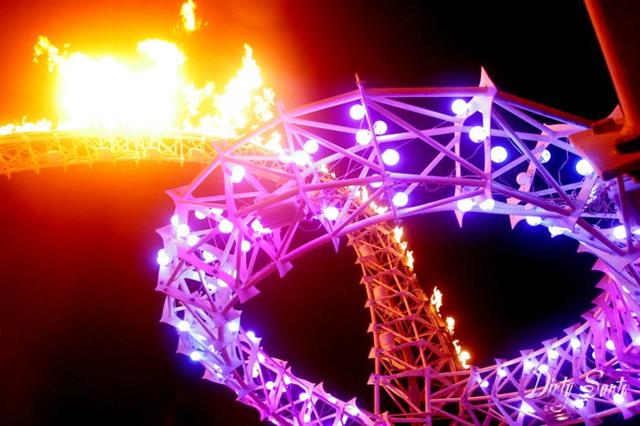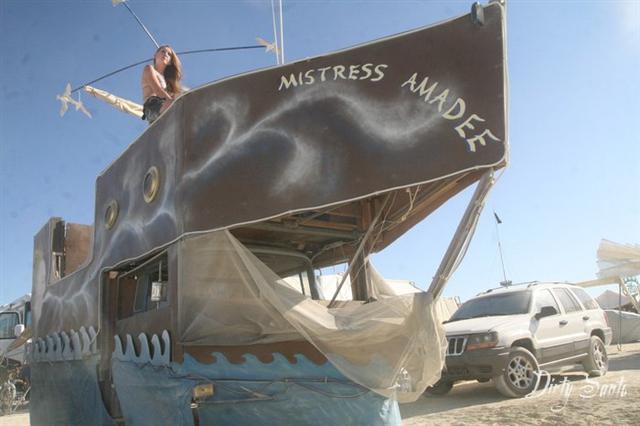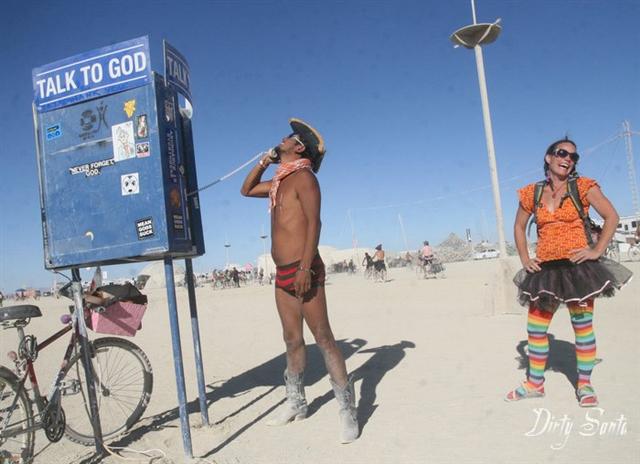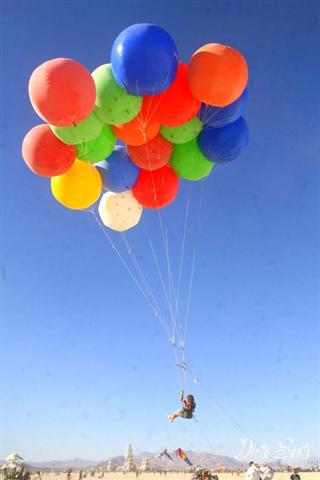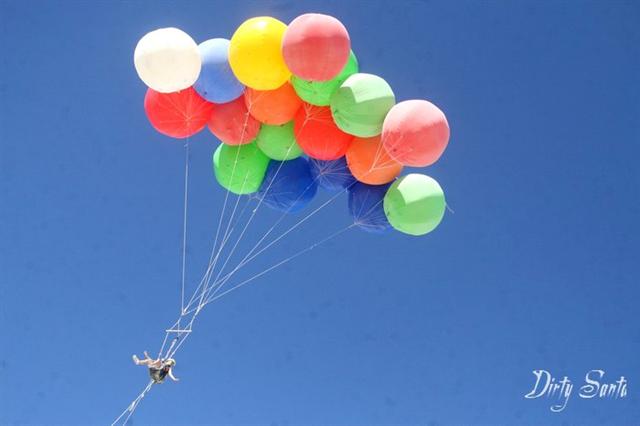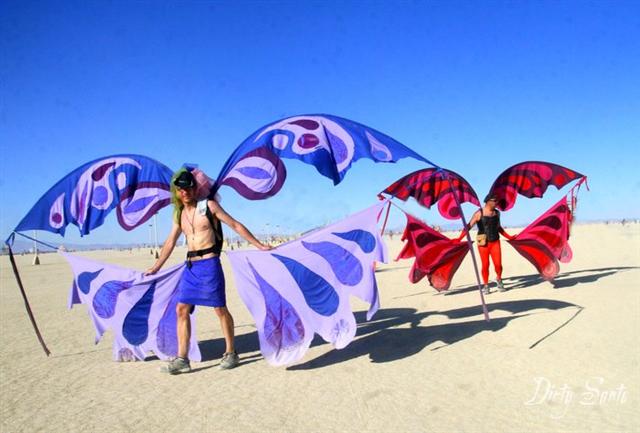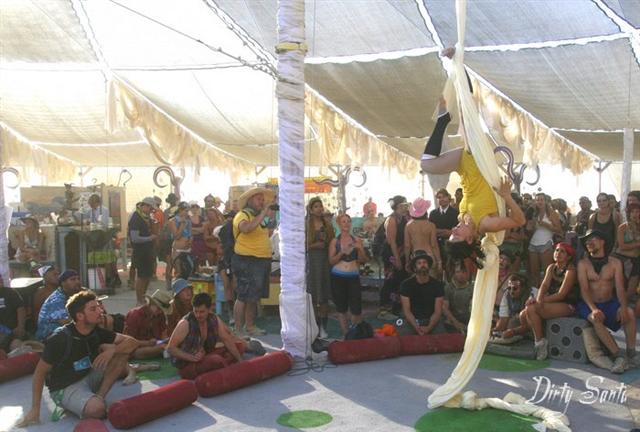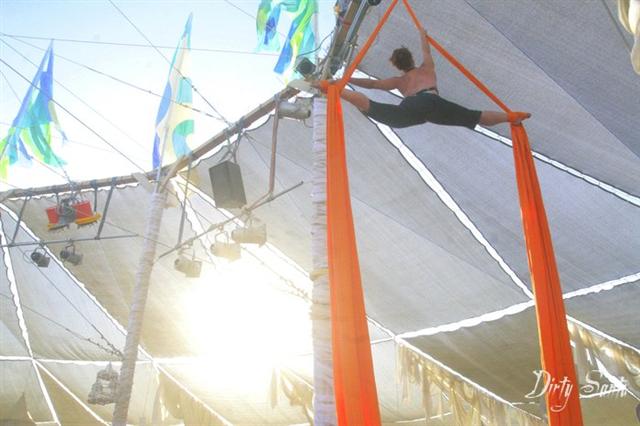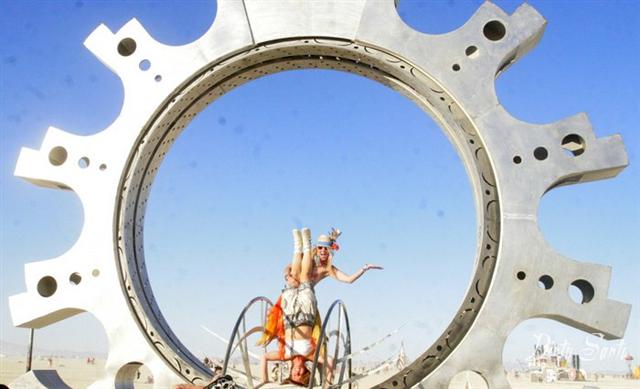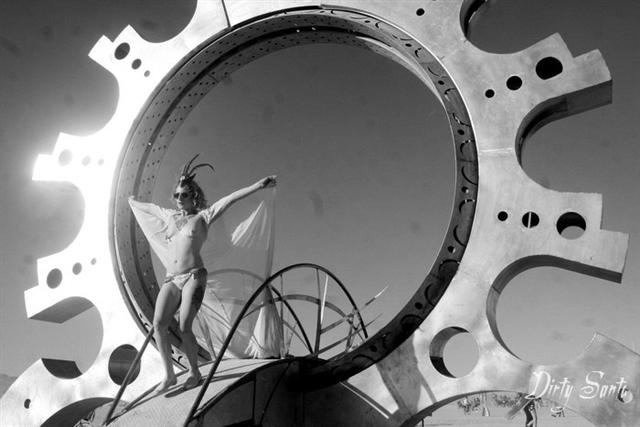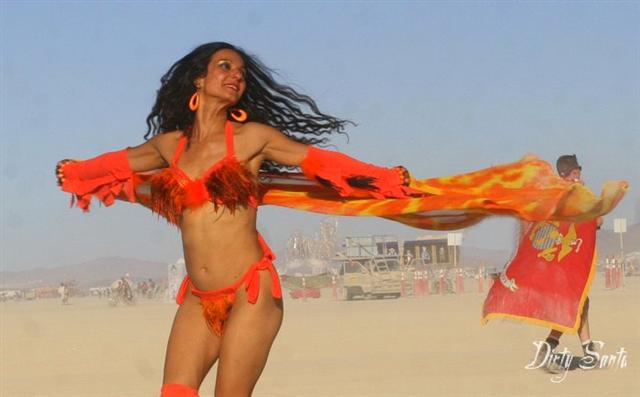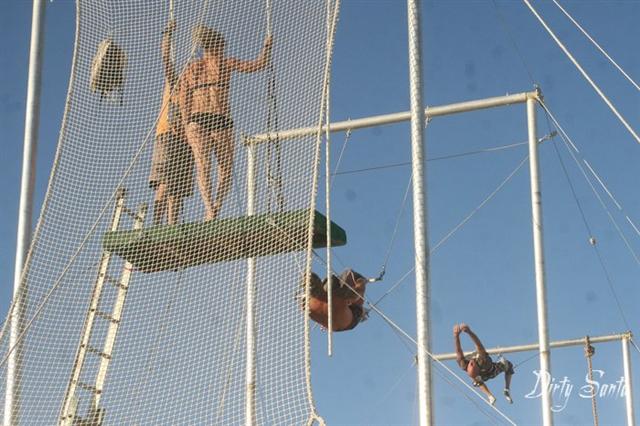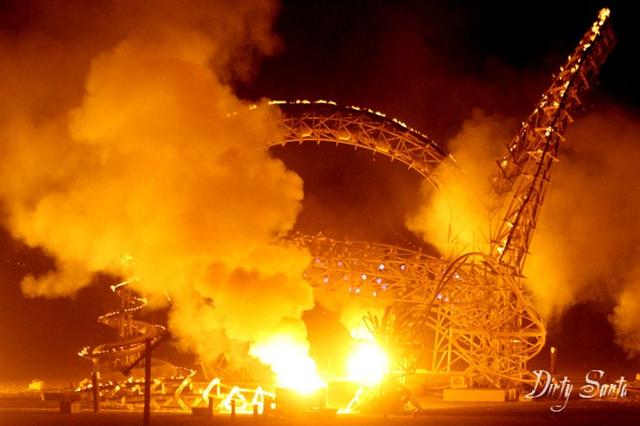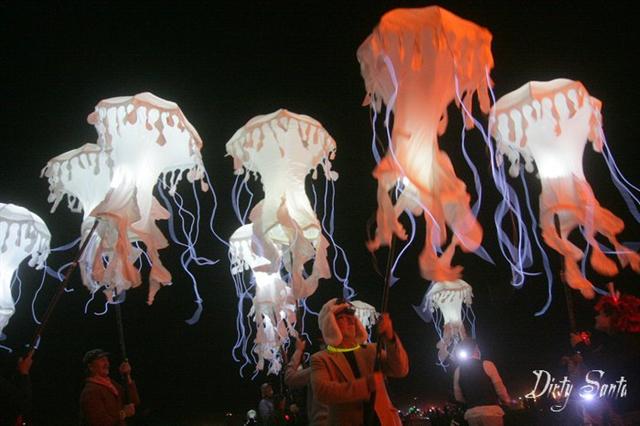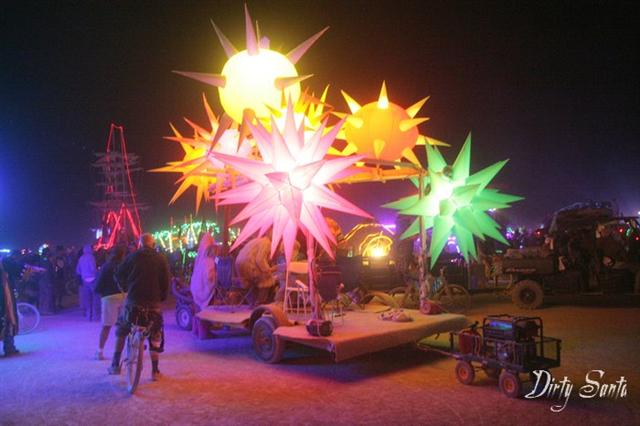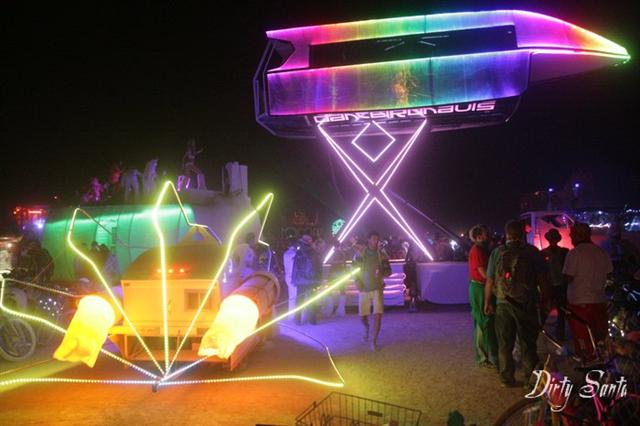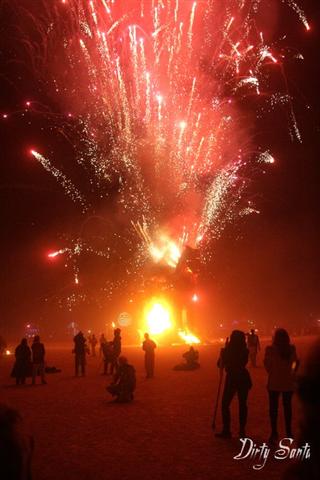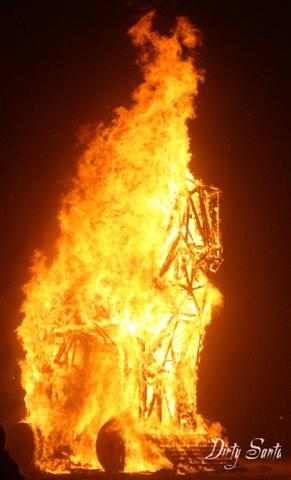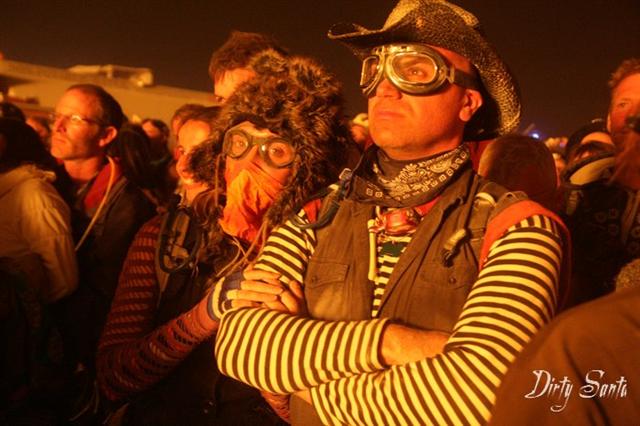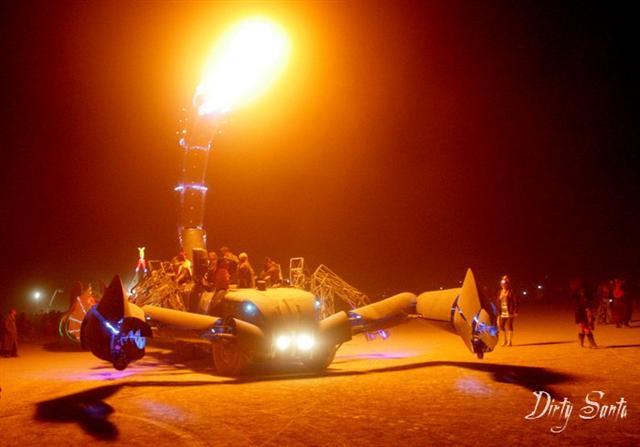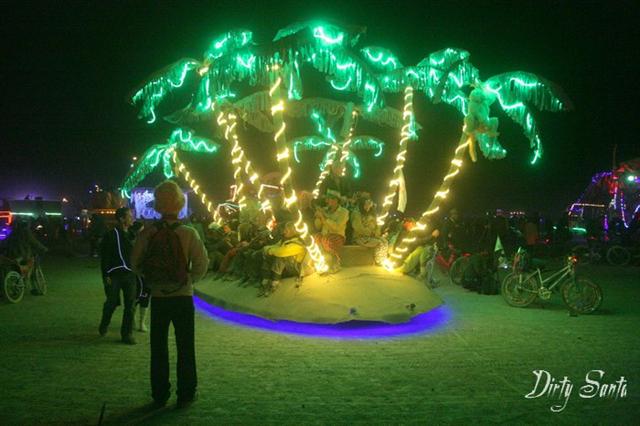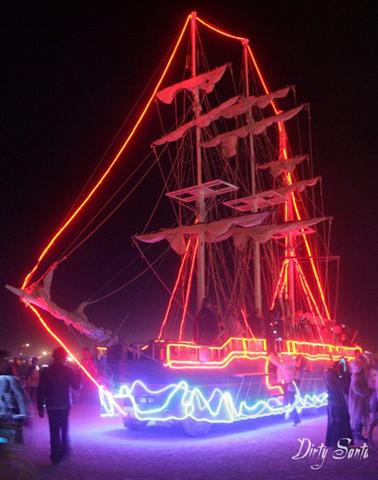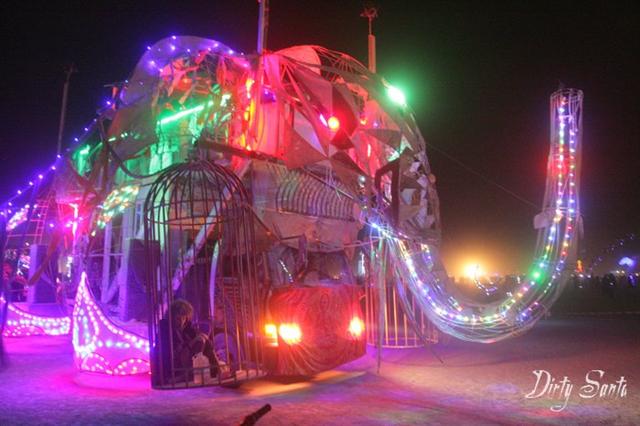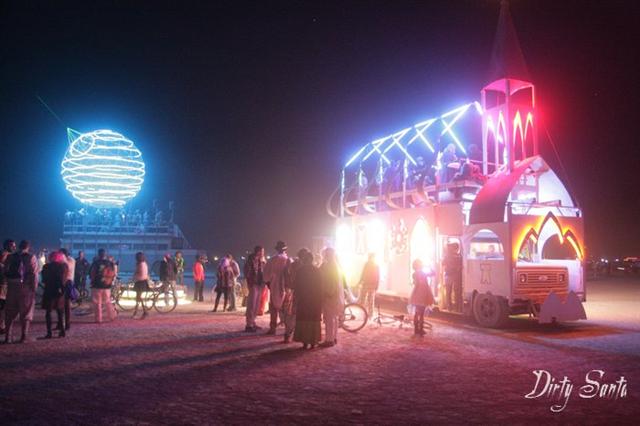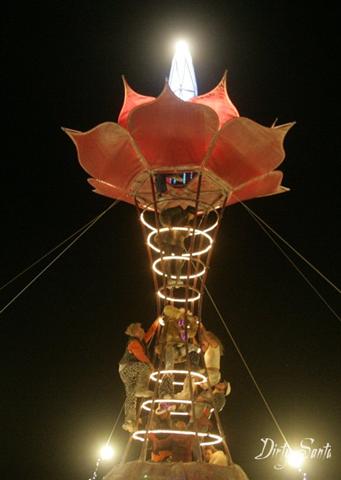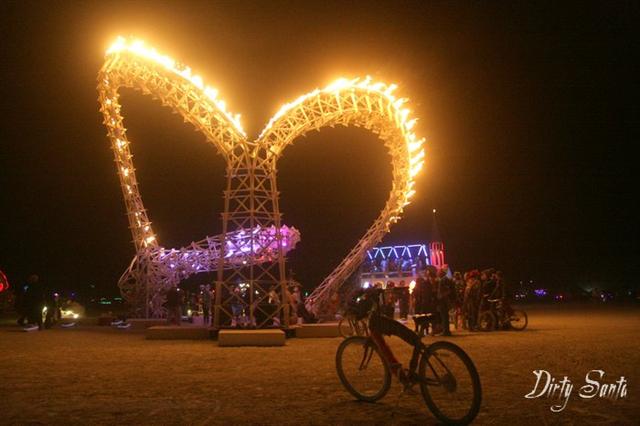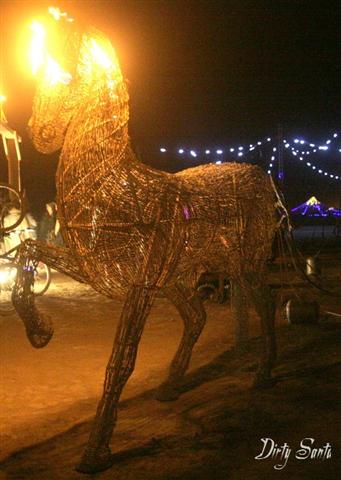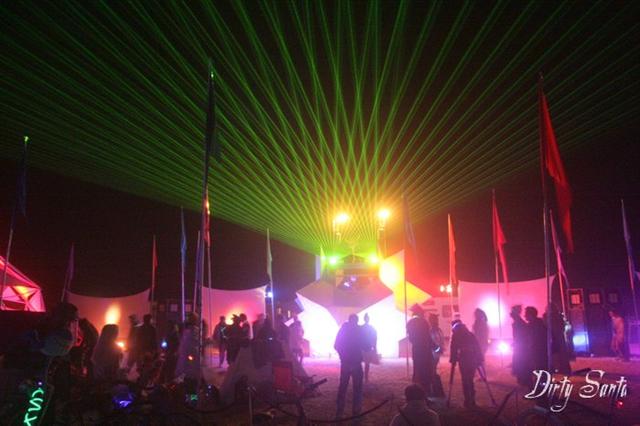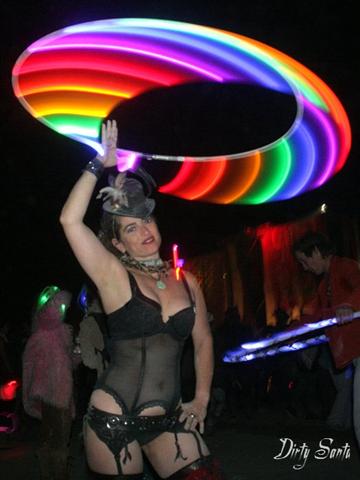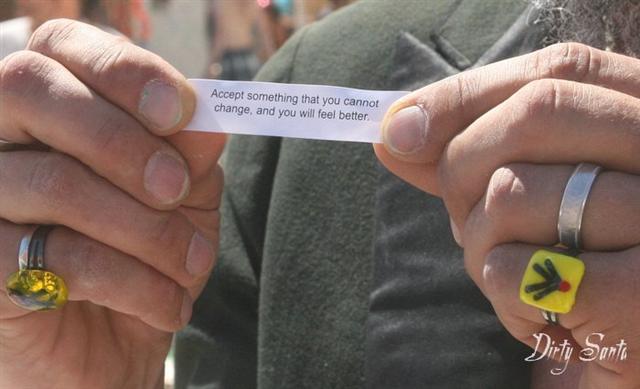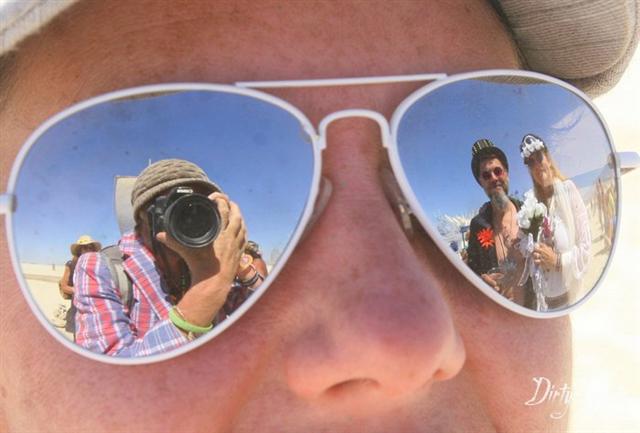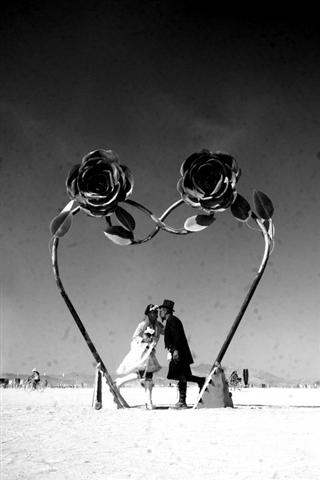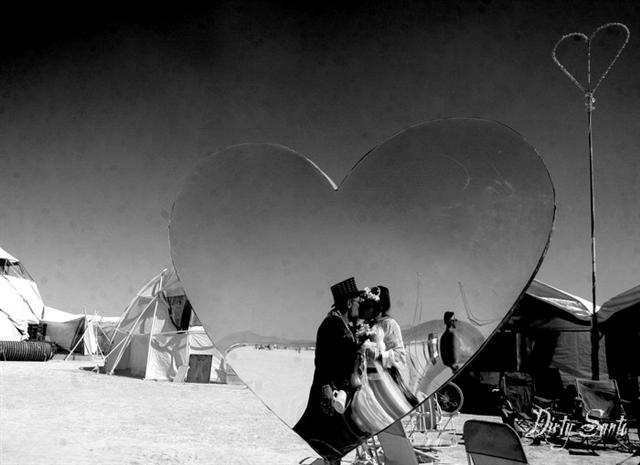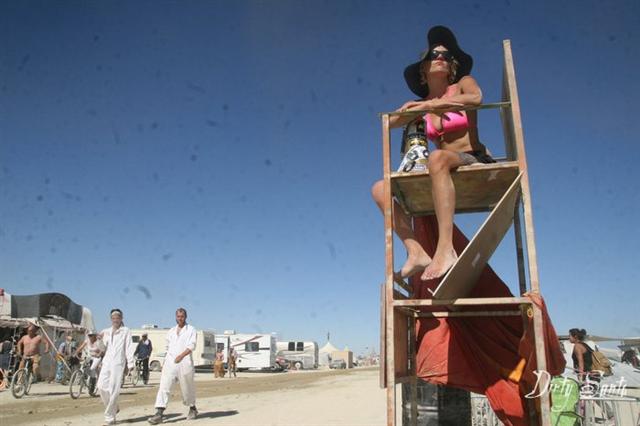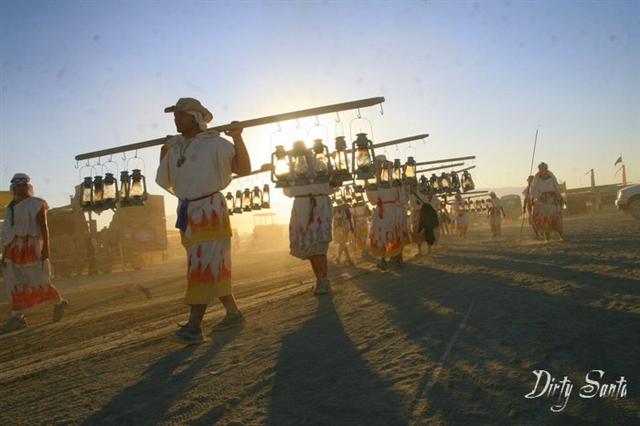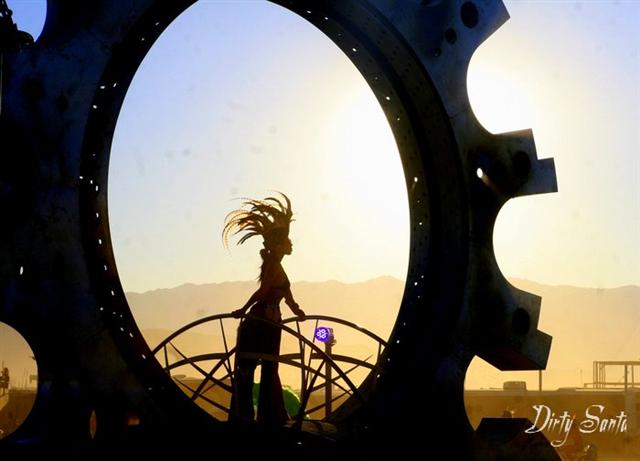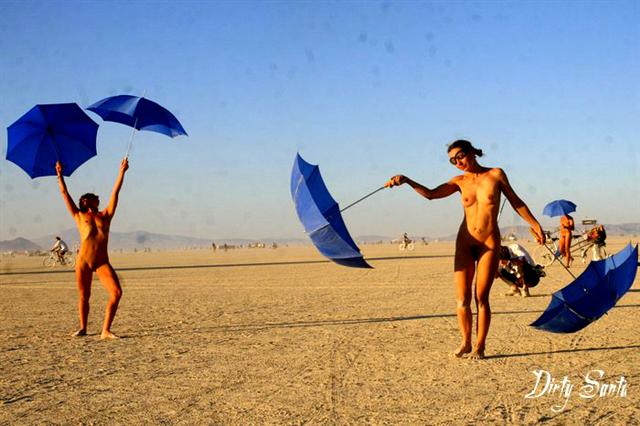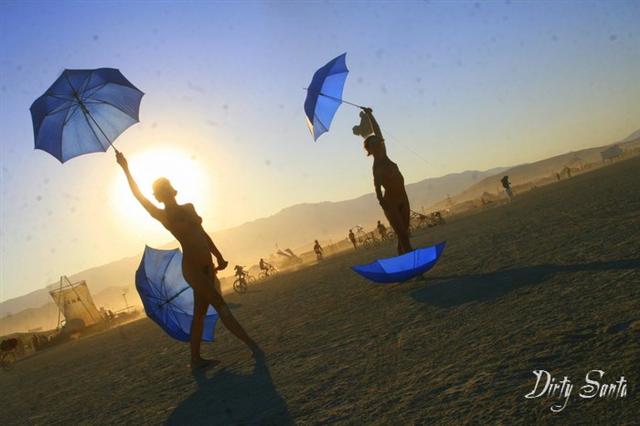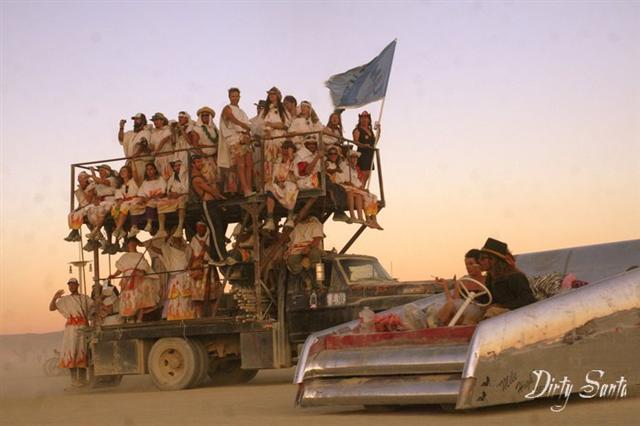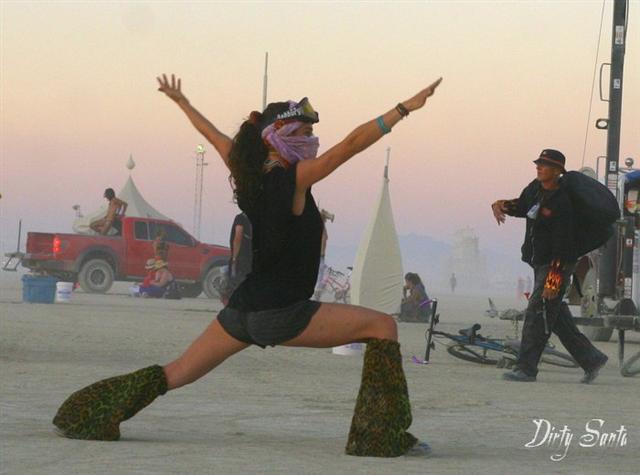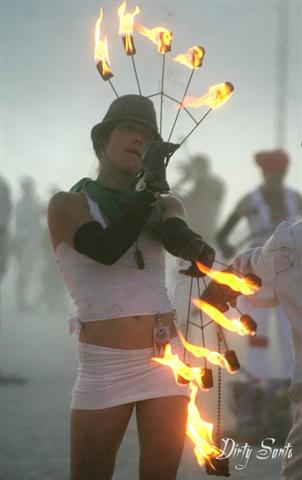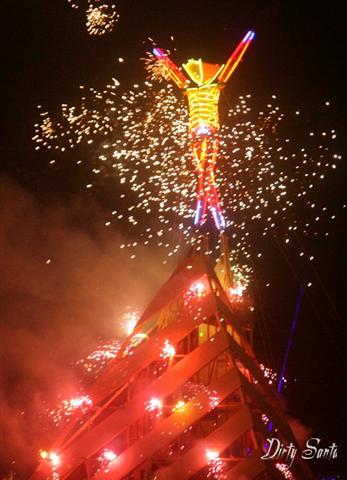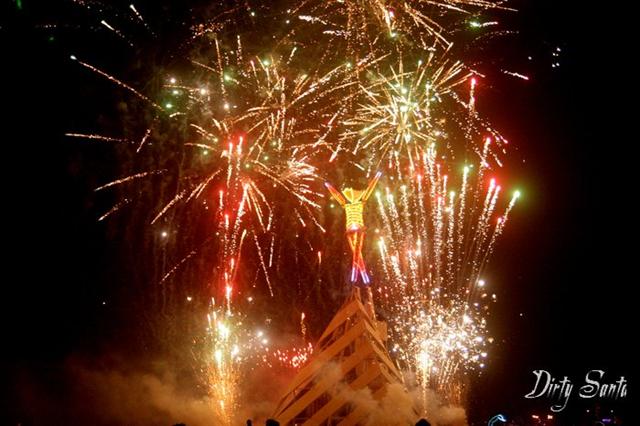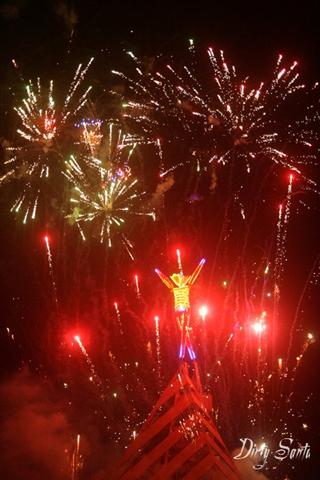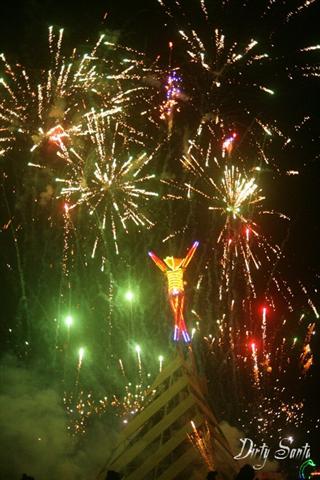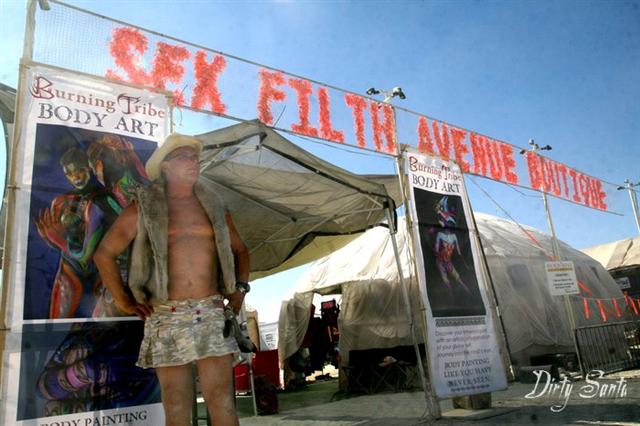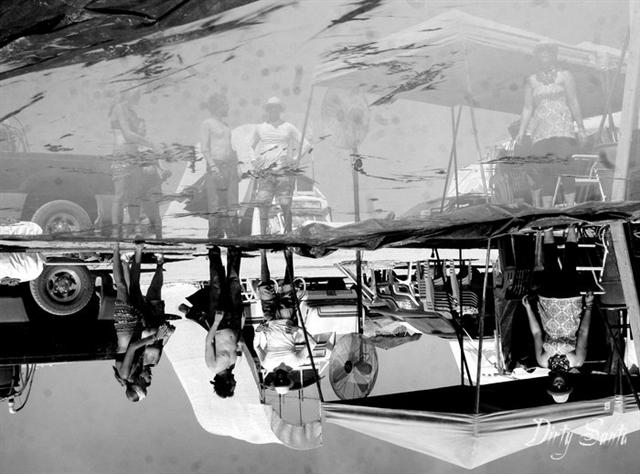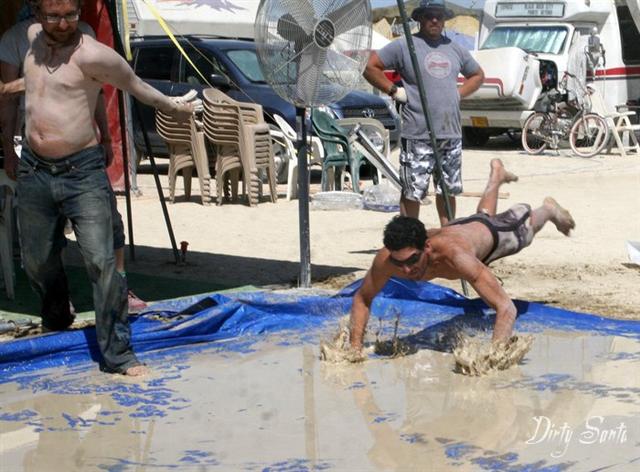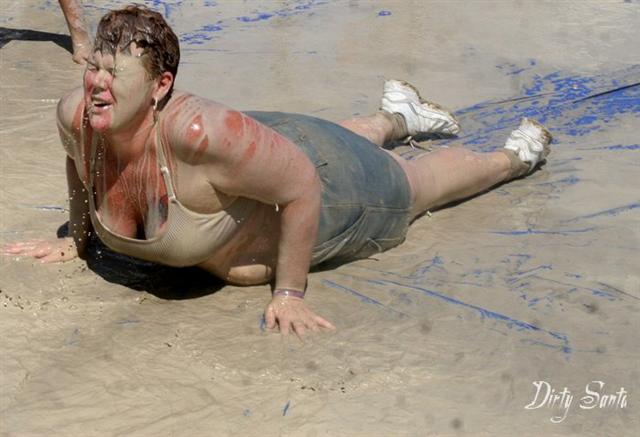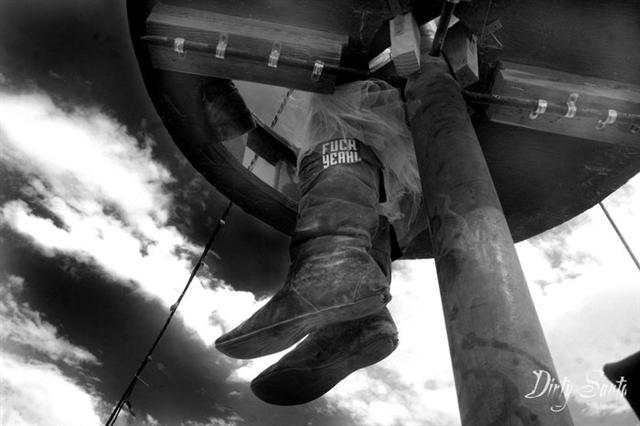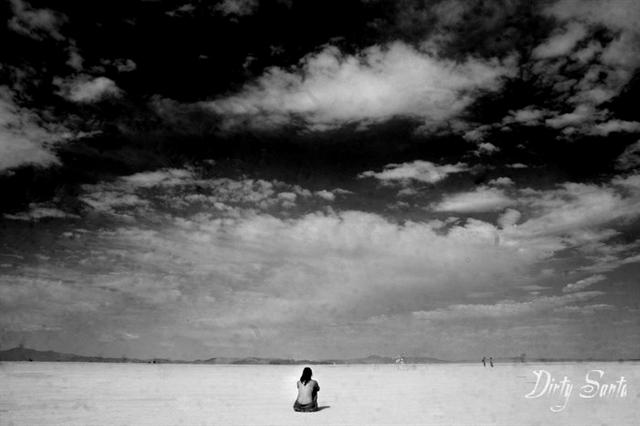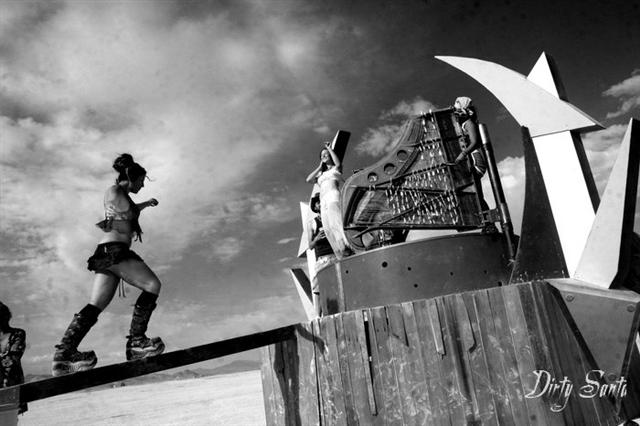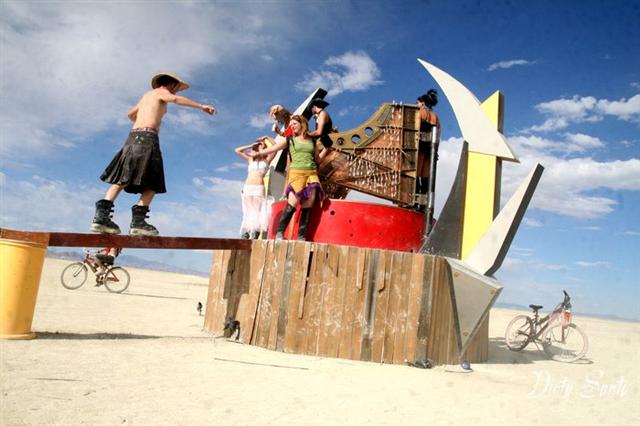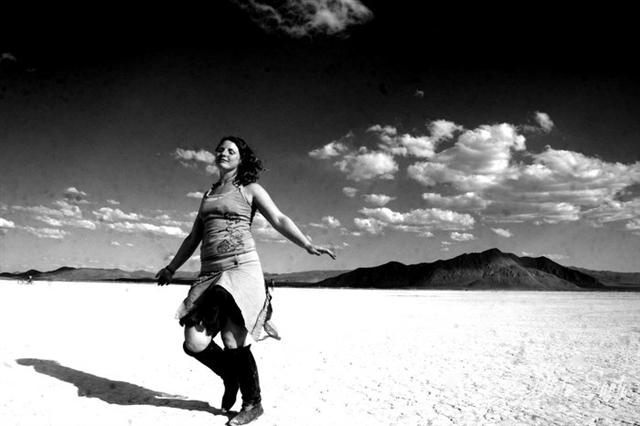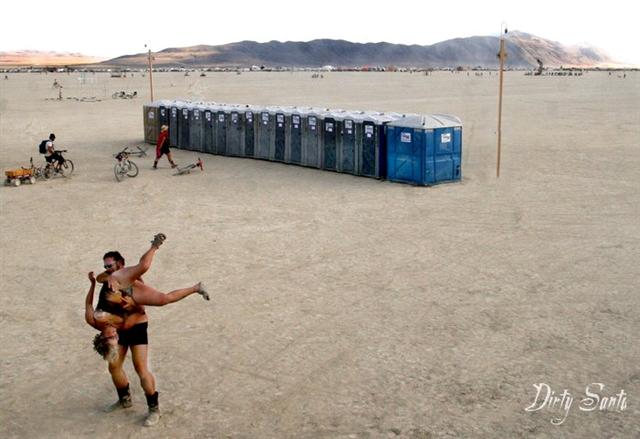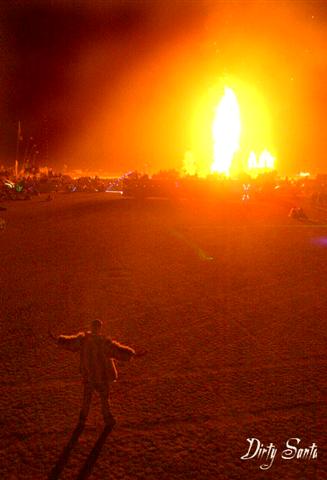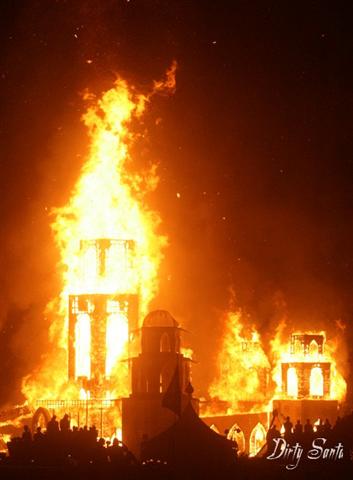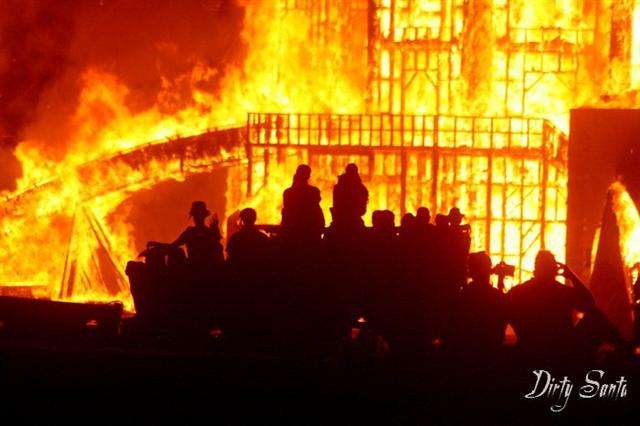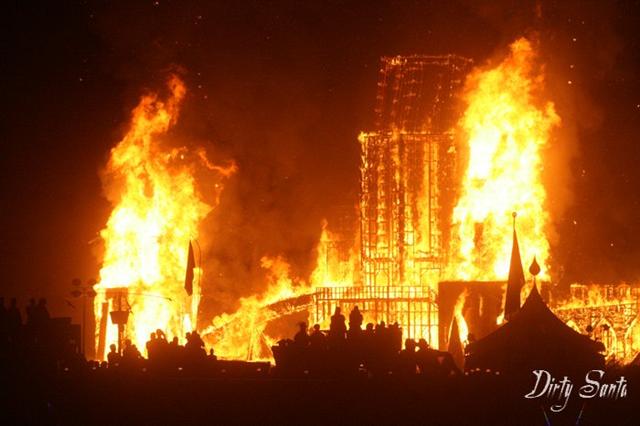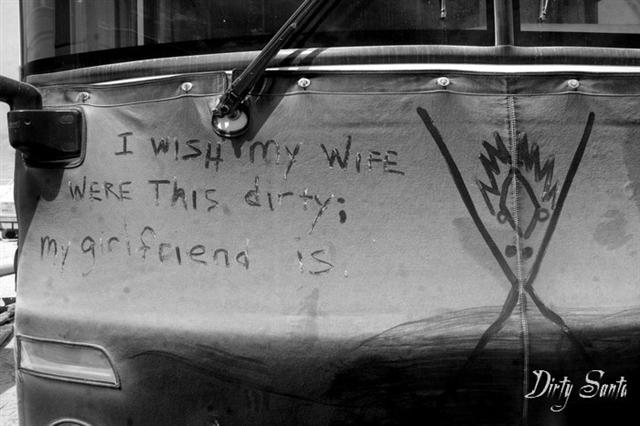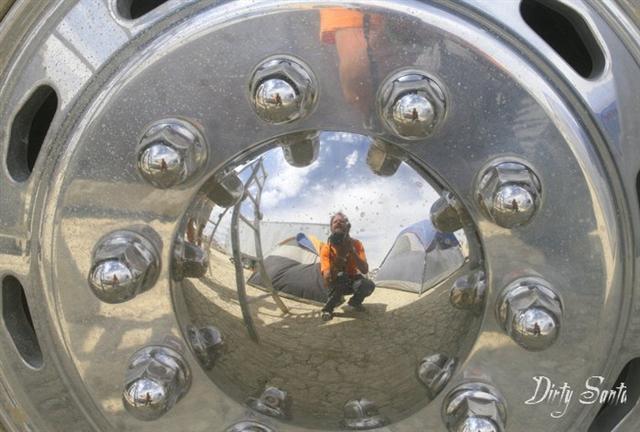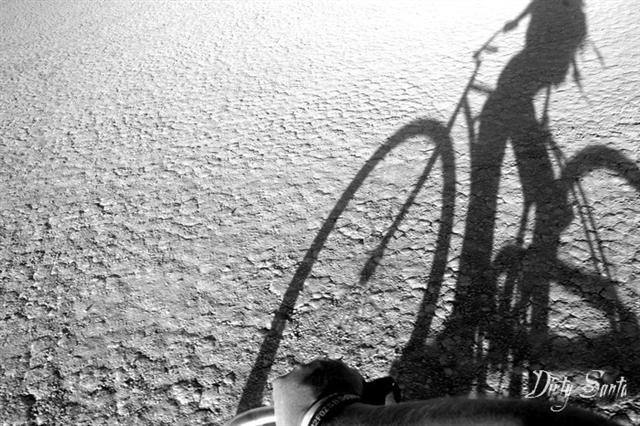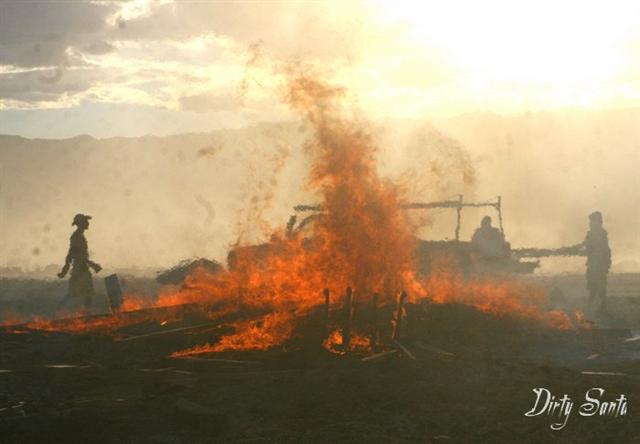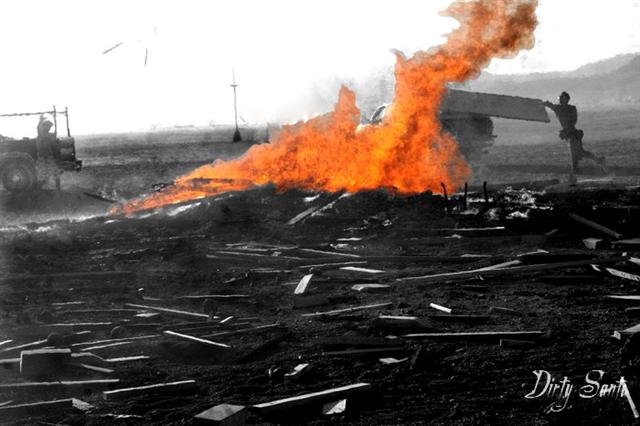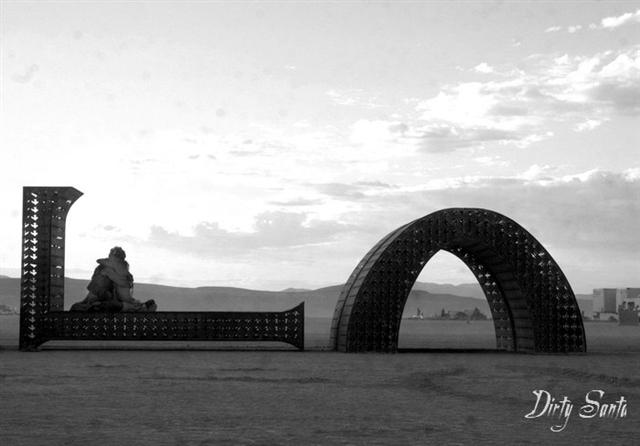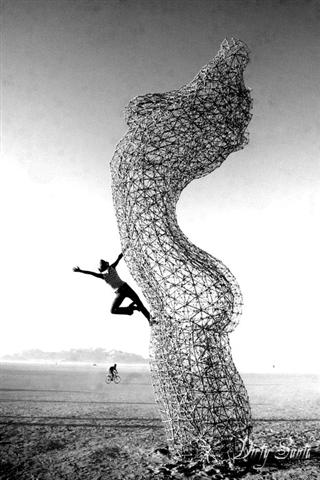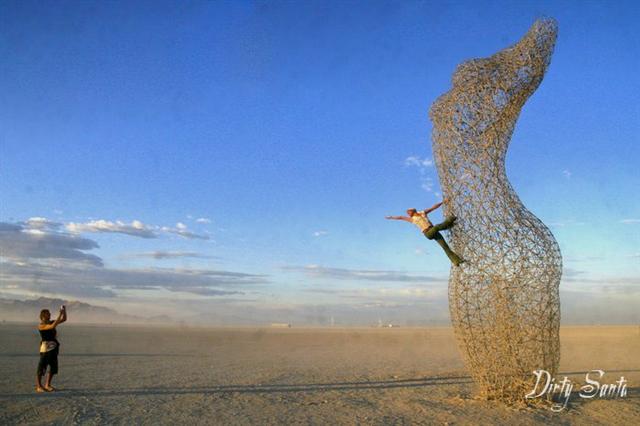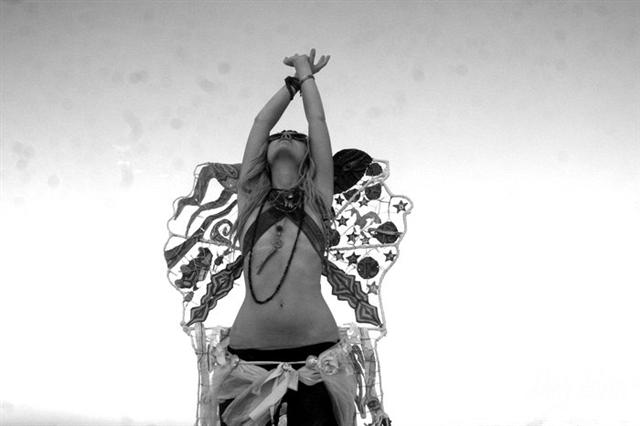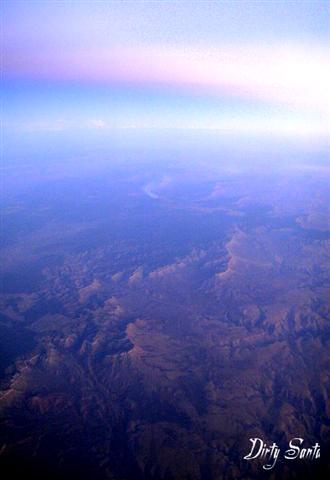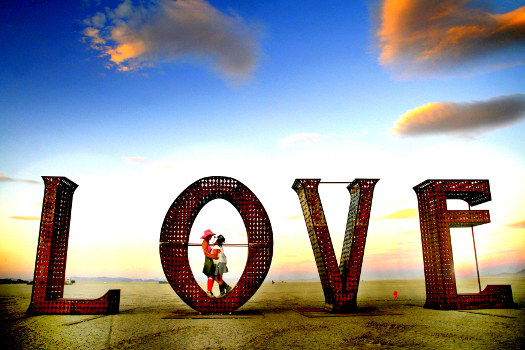 But it's not the stuff of Black Rock City that brings me back year after year. It's the promise of meeting open-hearted people and their little surprises unfettered by the past and its real world complexities. This year' when wearing my trademark sequin Santa suit' I chanced upon Paris' France's Mother Christmas (Each year the city holds a Santa suit gathering and votes on a Father and Mother Christmas). Decked out in a fur-trimmed Santa mini-skirt she grabbed me and gave me a kiss.
Each year I have the pleasure of entering the festival early when the city is little more than a blank canvas. Slowly' the ping of hammers to rebar anchors and the crunch of shovels to dirt increases' and scaffold towers and wood platforms emerge. By midweek Black Rock City becomes a metropolitan Salvador Dali painting. It becomes the fourth largest city in the state of Nevada with two radio stations' a daily newspaper' bars' night clubs' and restaurants. One year--with a herd of unicorn women whizzing past me on bicycles--a young man wearing a formal black tail suit' bow tie and top hat walked up to me and handed me a dinner invitation at his camp. The next evening I found a French restaurant complete with formally dressed wait staff' candlelit tables with blue tablecloths' a musician playing classical violin music' and a four course meal with crab stuffed chicken cordon bleu.
The most amazing dance club I entered included a crawlspace maze entrance with mirrors and false doors leading to a preschool-like ball pit. Participants then were sent down a sliding board tunnel to finally land inside a four-hundred person night club with multiple dance floors' a DJ' and flashing laser lights. When I turned around to the wall I just slid through' there was a large sculpture of a woman's legs spread. "So it is true'" I mused' "We were born to dance!" Or in this case' born again.
For every crazy sight or experience at Burning Man' there are neighborhood pot lucks' and gatherings roasting marshmallows around campfires. There are family reunions and weddings. This year I had the privilege of being a wedding photographer on the playa. As indescribable an experience as Burning Man is' and as many thousands of ways that exist to define the festival' what has settled on me after all these years is this: Burning Man is an annual gathering of geniuses' misfits' artists' musicians' performers' freaks' doctors' lawyers' and weirdos who struggle their way to the harsh desert to build a place' which for one week' makes them all feel like they fit into this world. Yes' I feel that's it--the core of Burning Man. We find
our
place. We find our family.
* * *
Purple ribbons of sunrise tear the sky as we exit the city in the pick-up truck. A lone shot of modest fireworks flower-petals in the distance over what has mostly become a blank canvas desert again. My mind settles once more into the familiar gurgle of the truck's diesel engine. A sudden dust storm broom-whisks the dark horizon' obscuring the fireworks display and the butterchurn of my emotions as we leave. I am not feeling lost or found; old or young; broken or whole. I feel as if I am the desert' a completely open vessel and cracked. Ready to be filled. Ready to fill it up.