Shows
moe.down 12
September 2-4, 2011
at Gelston Castle Estate in Mohawk' NY
by Mike McKinley
|
photography by Andrew Hill
September 12, 2011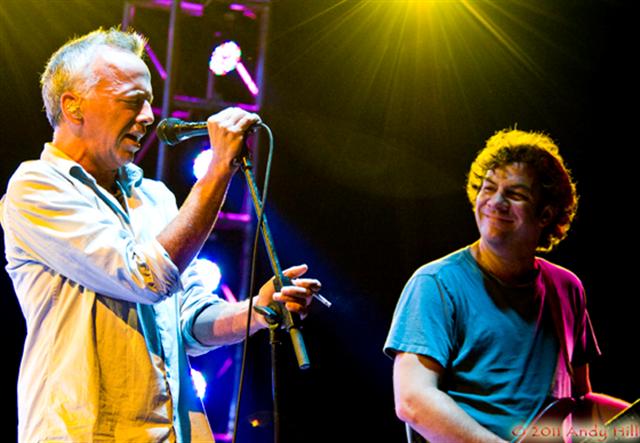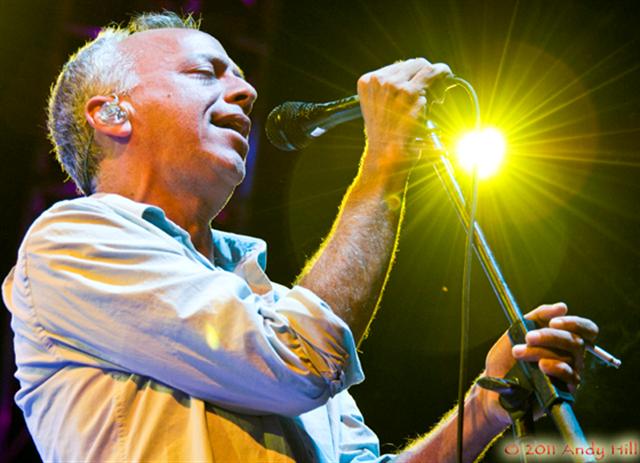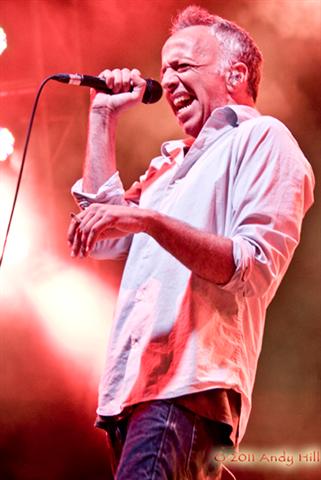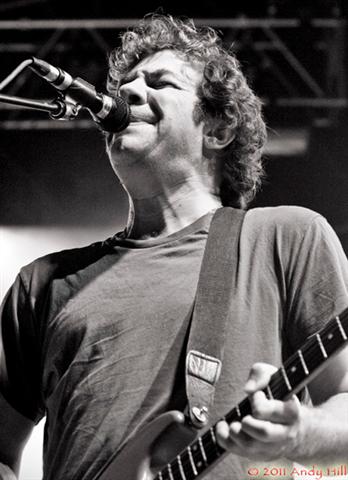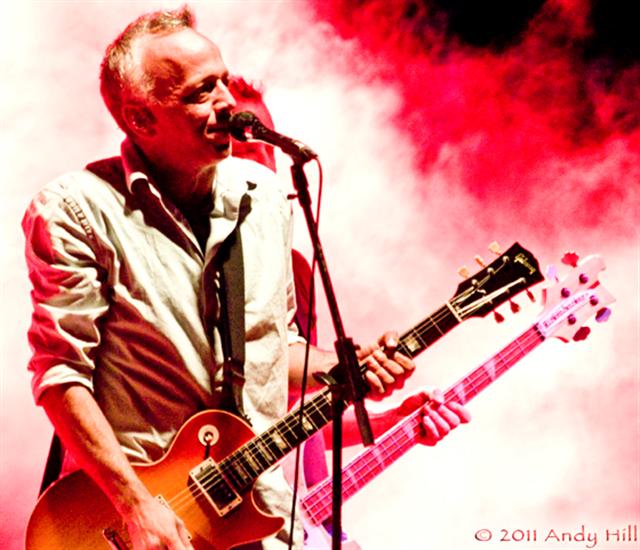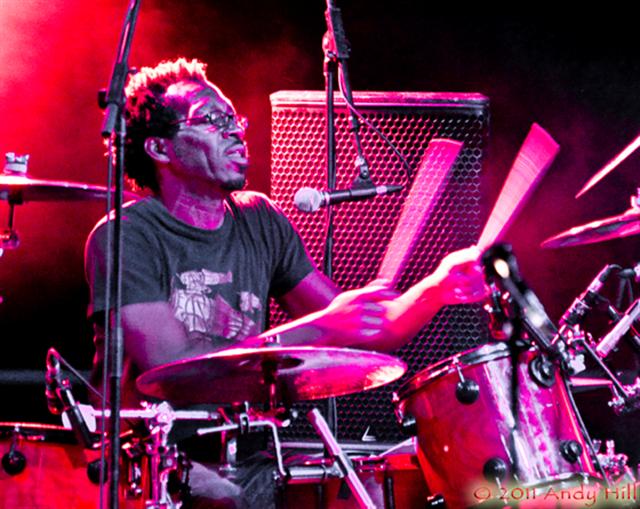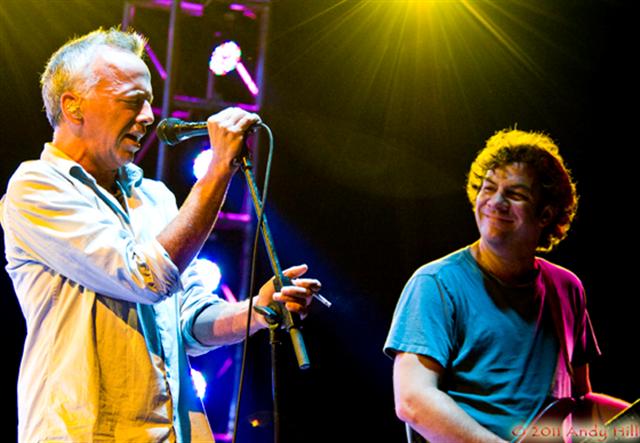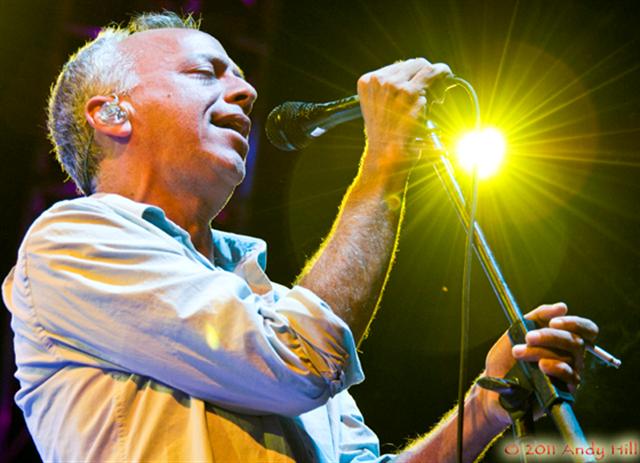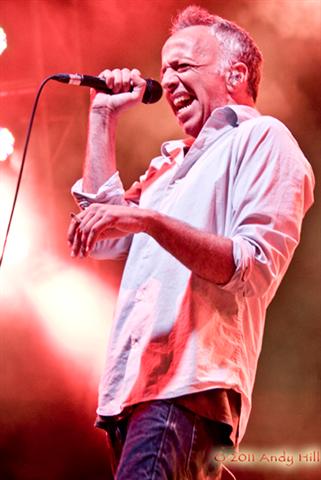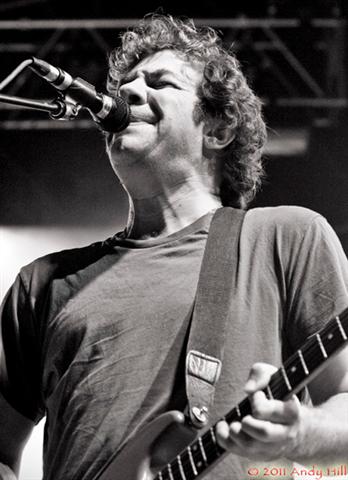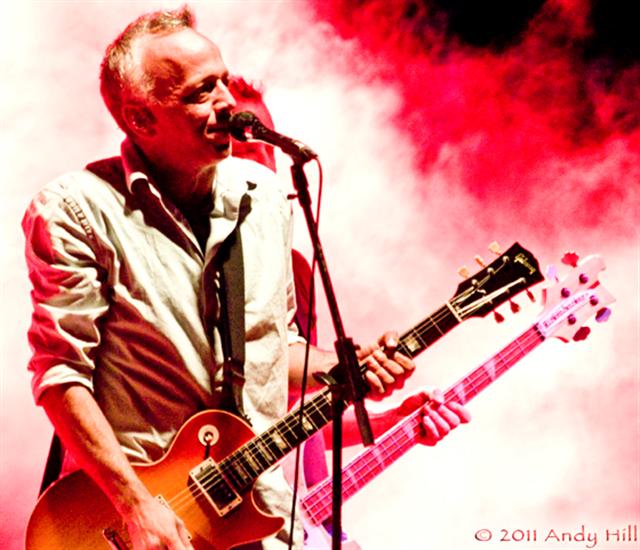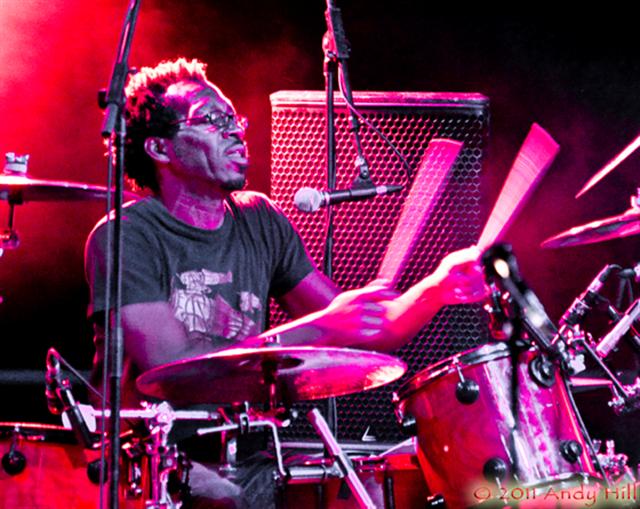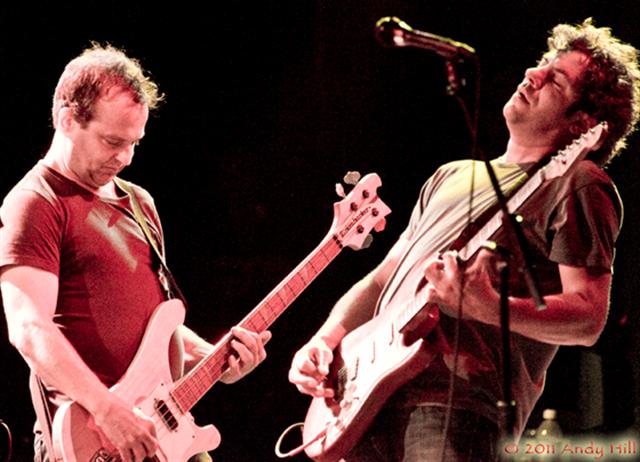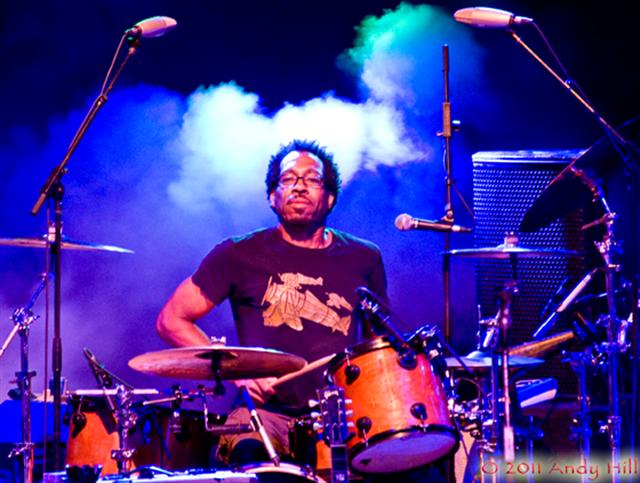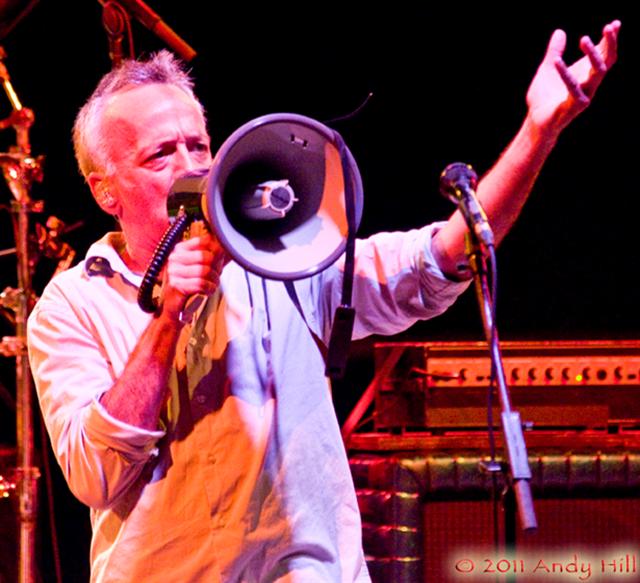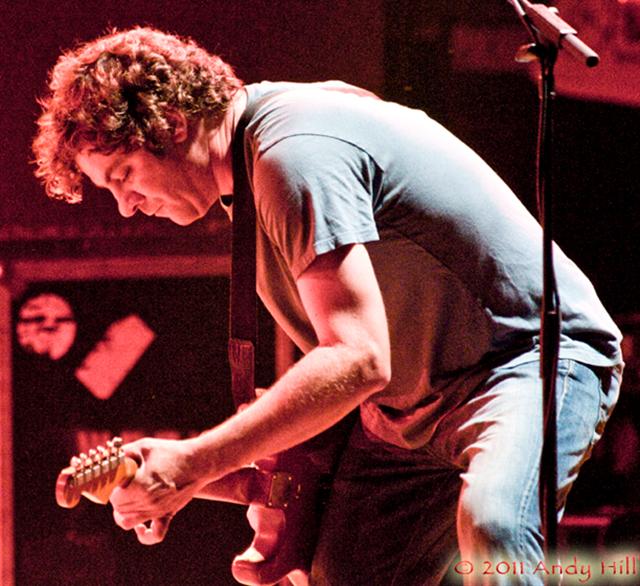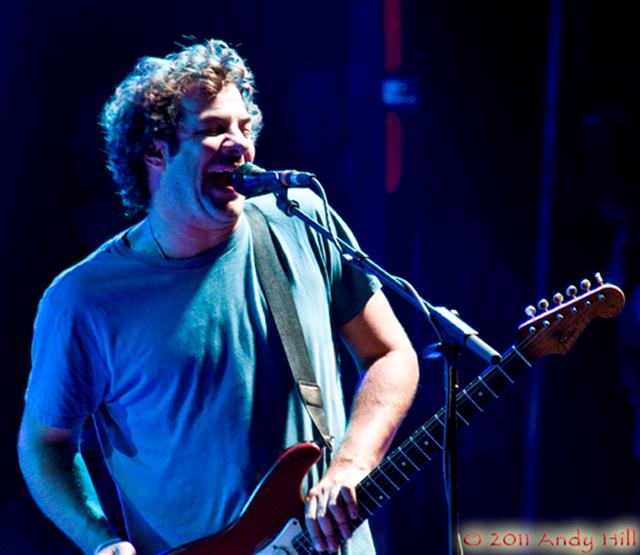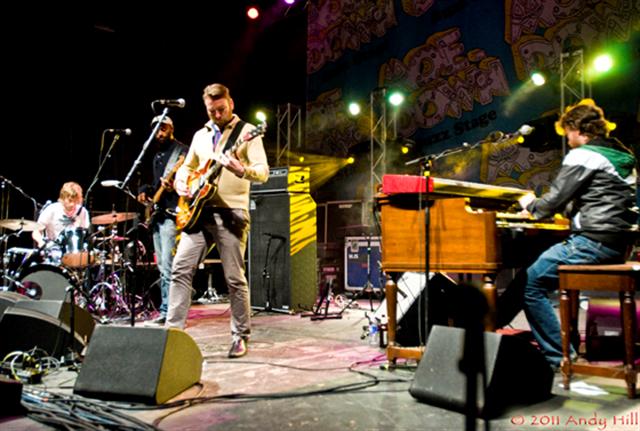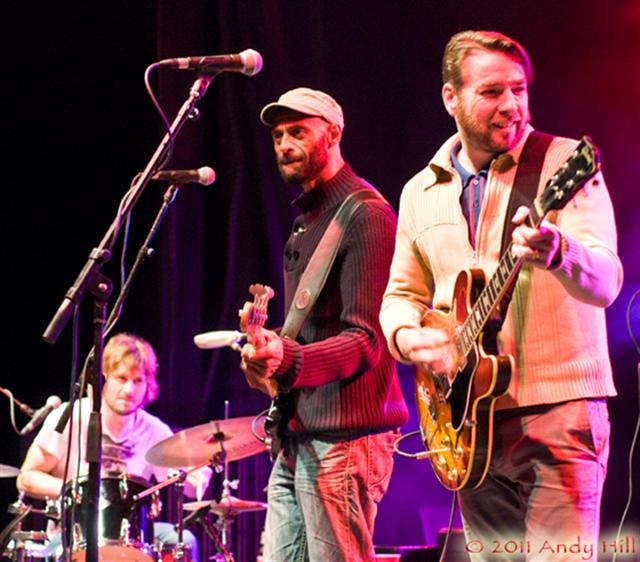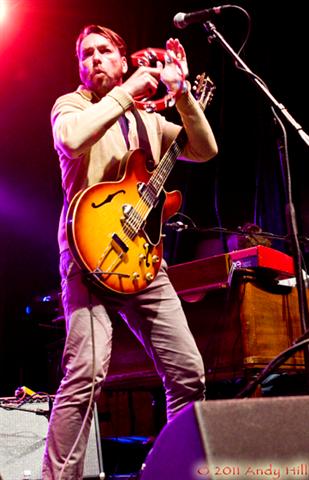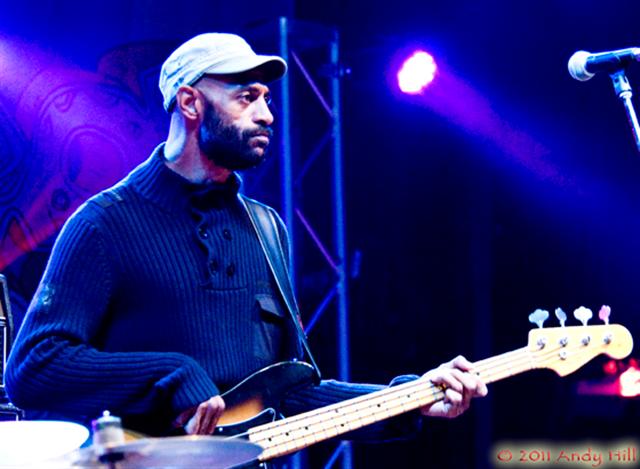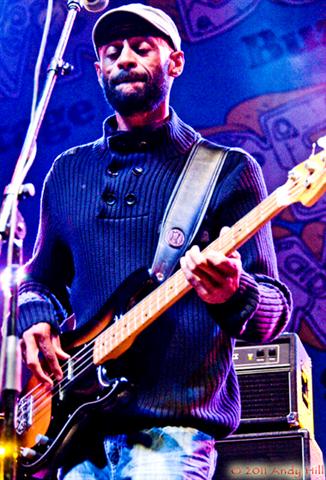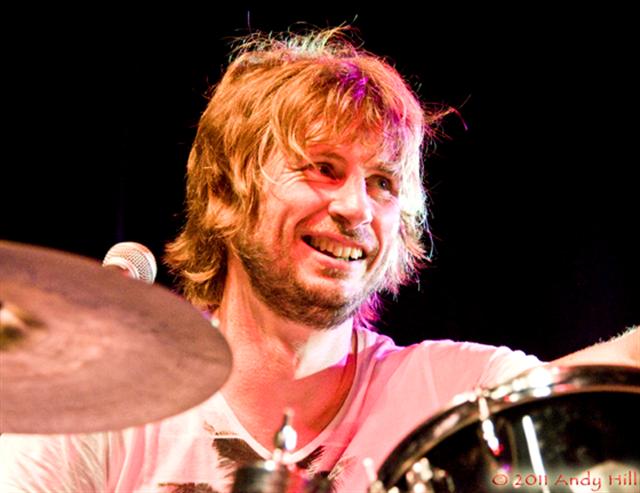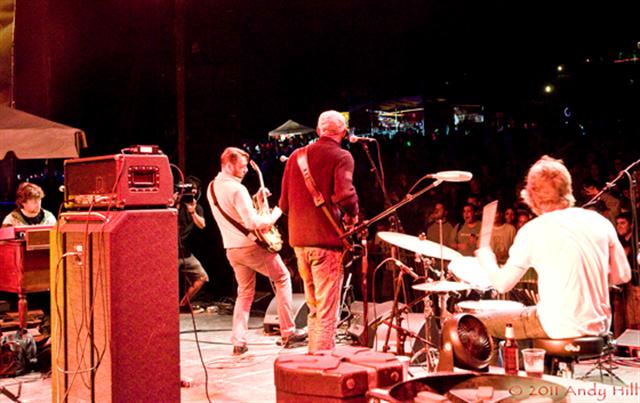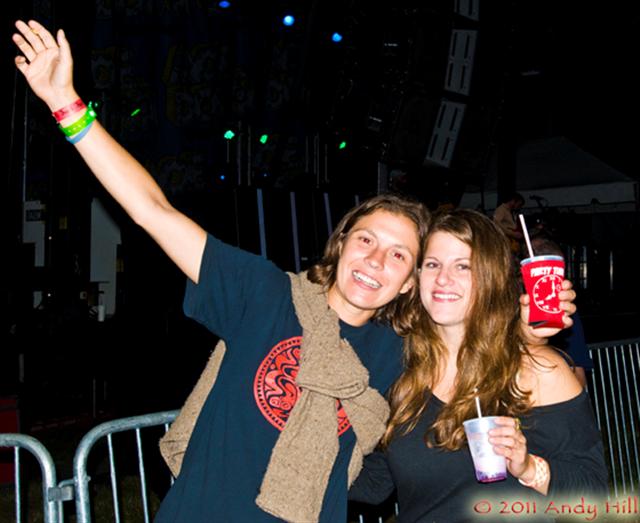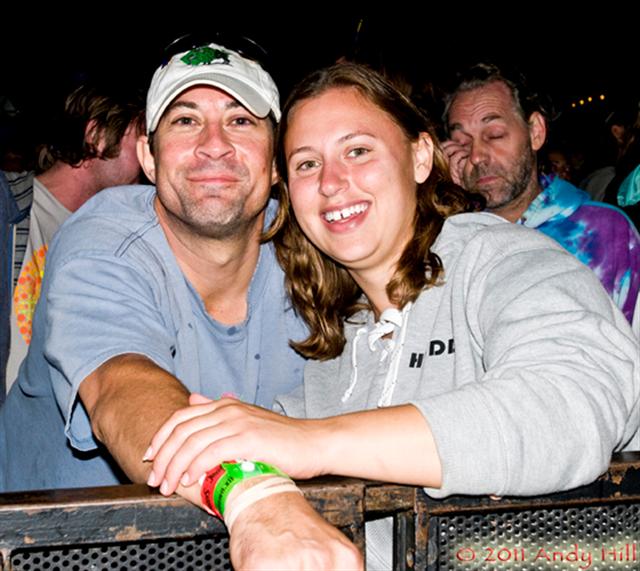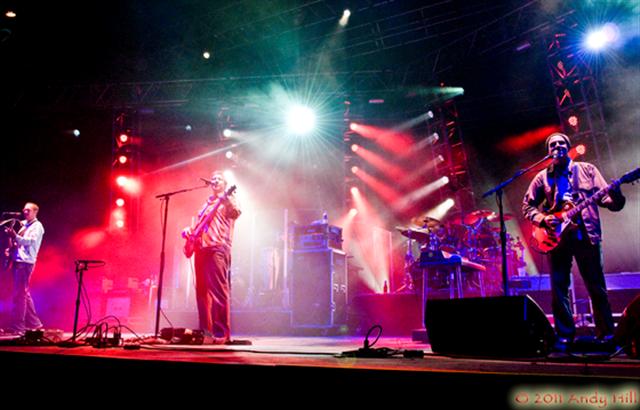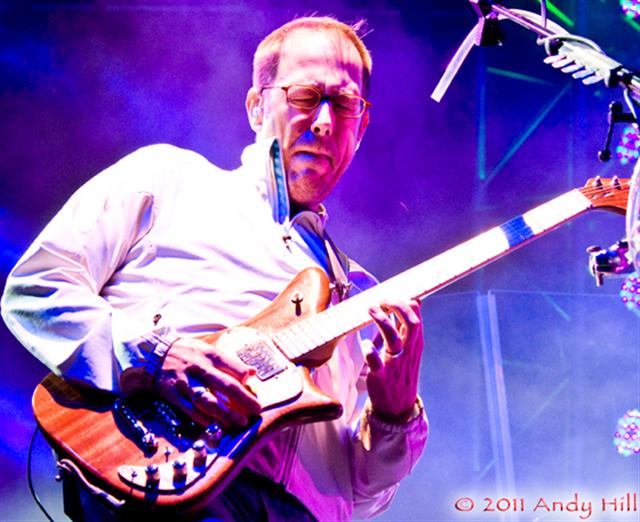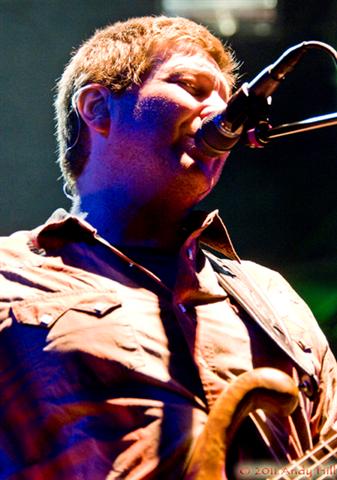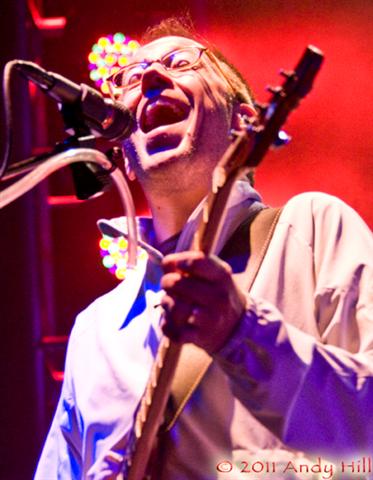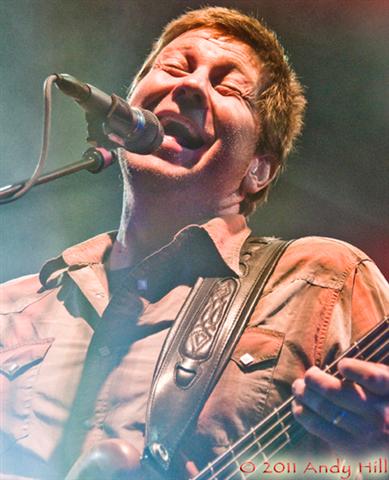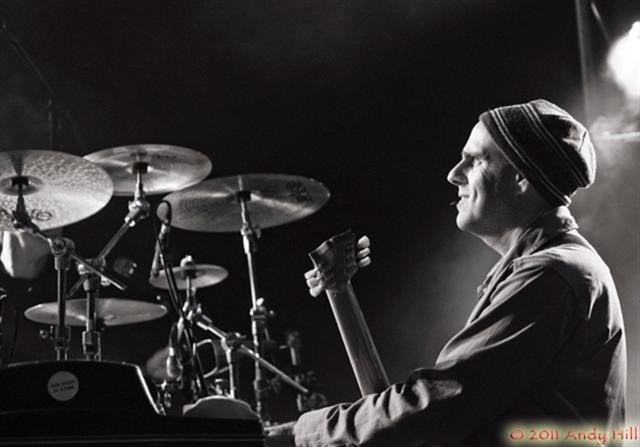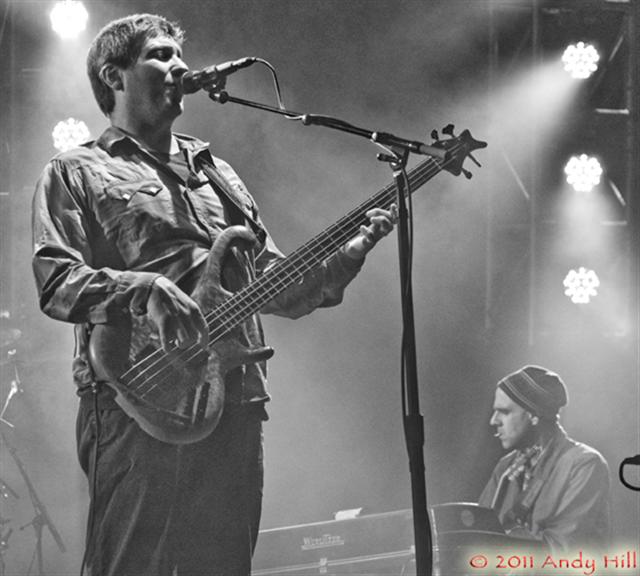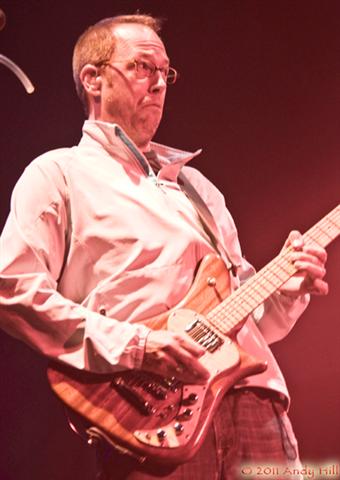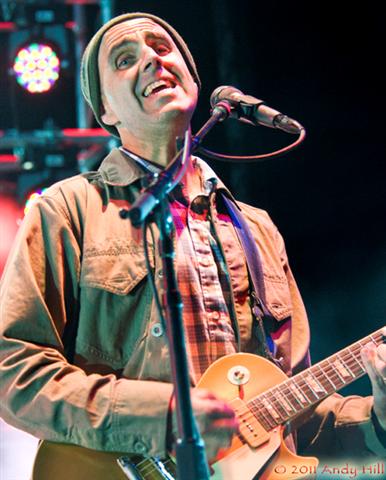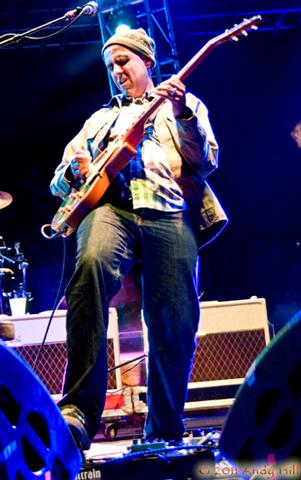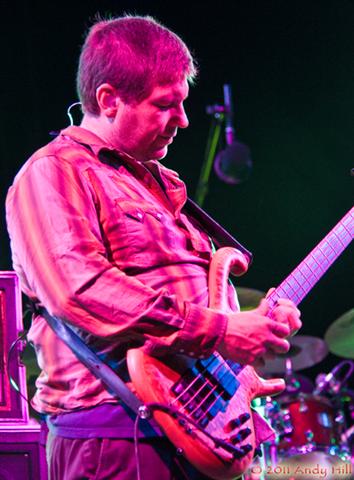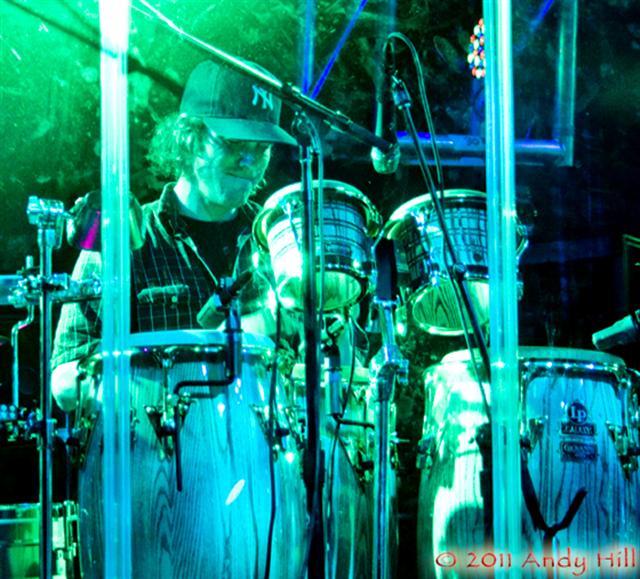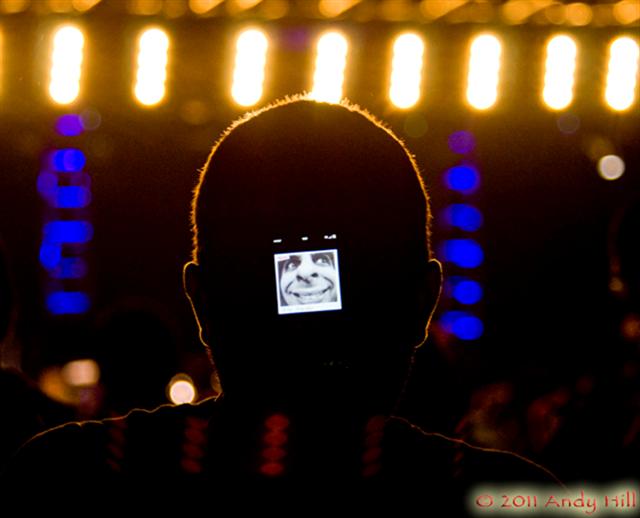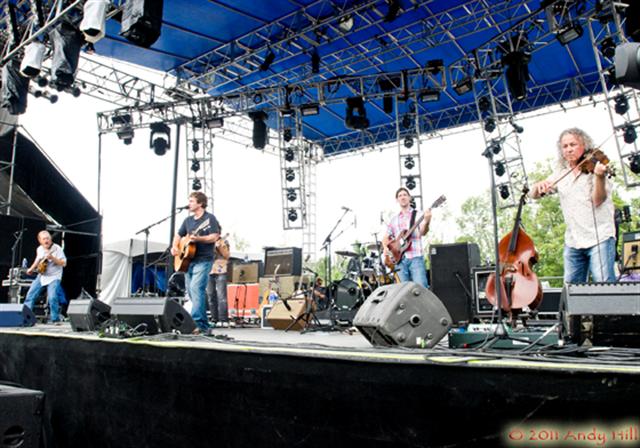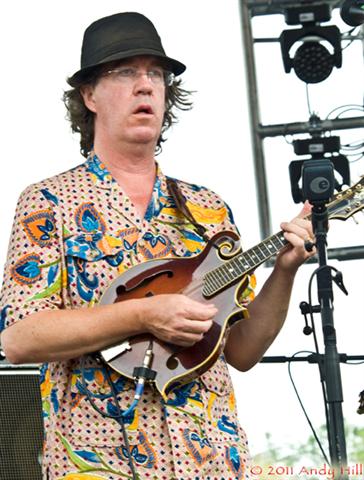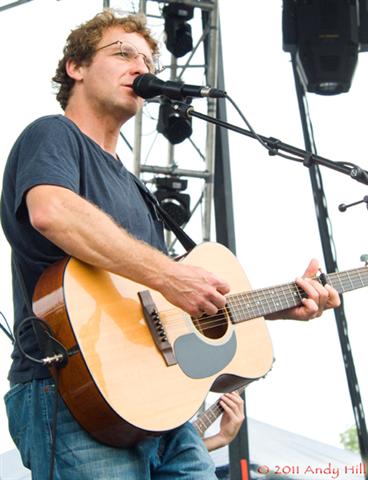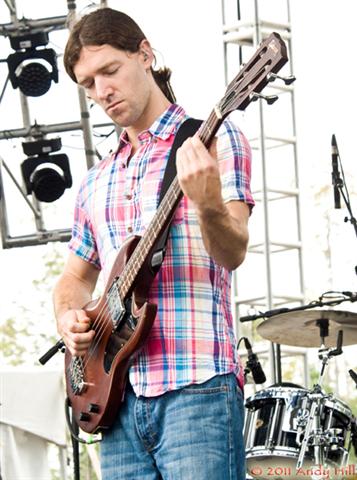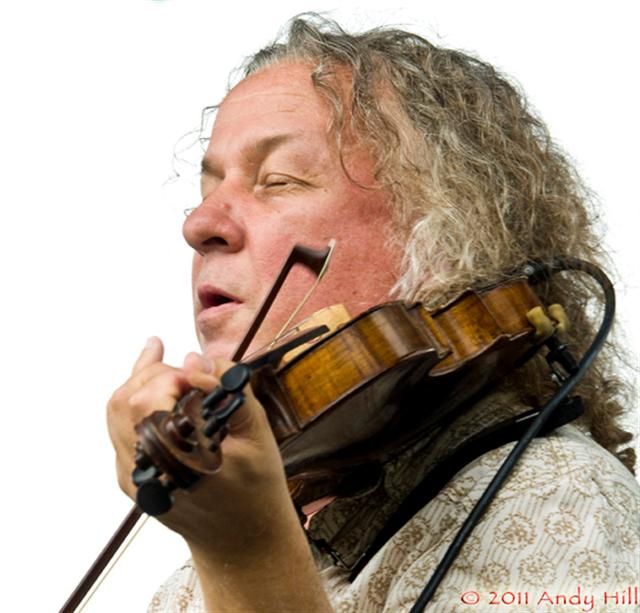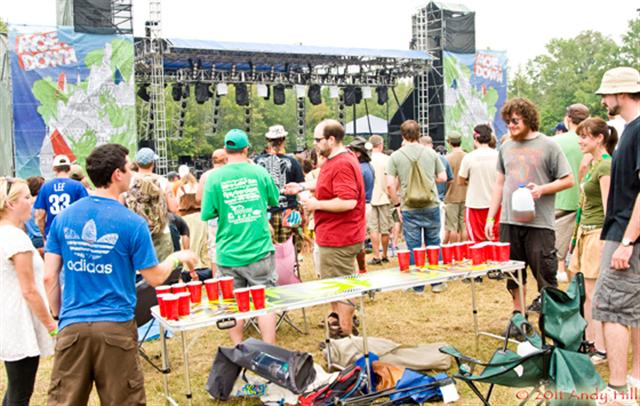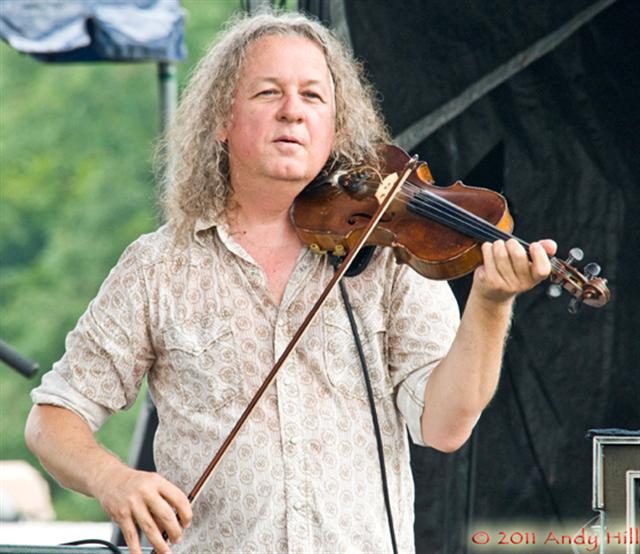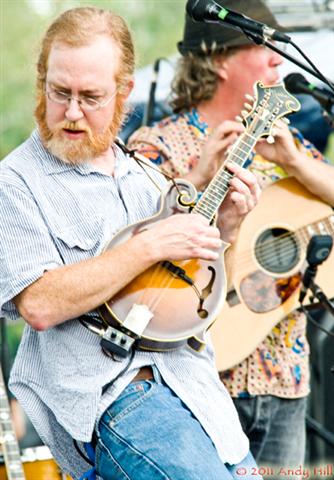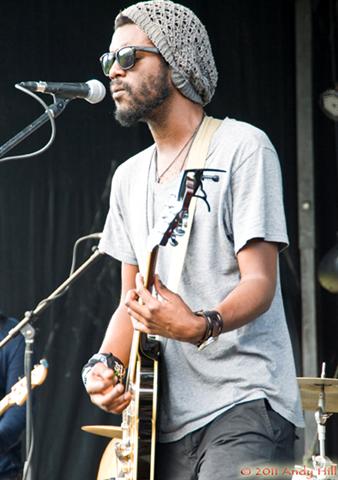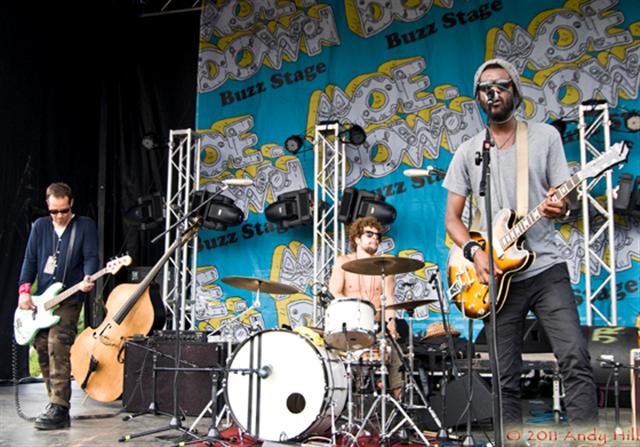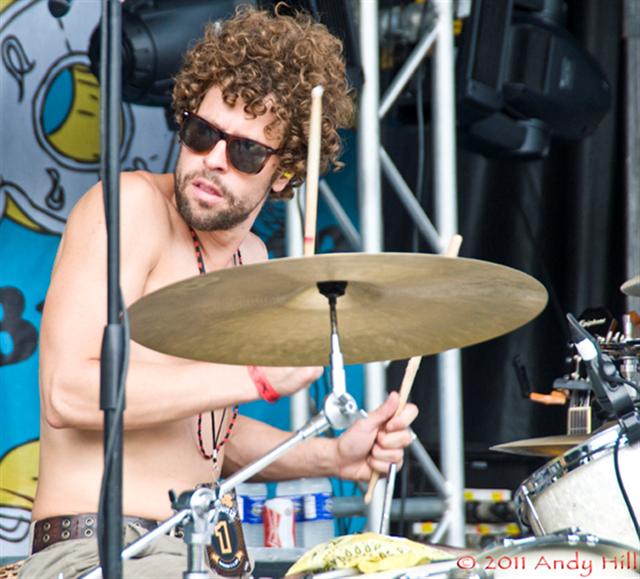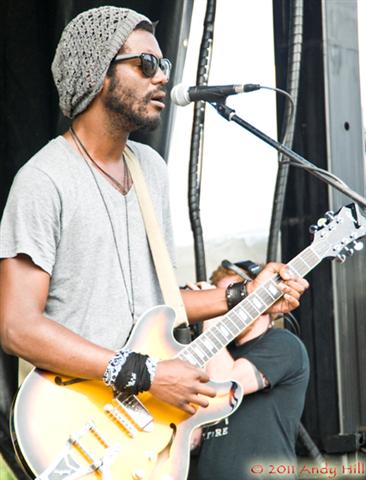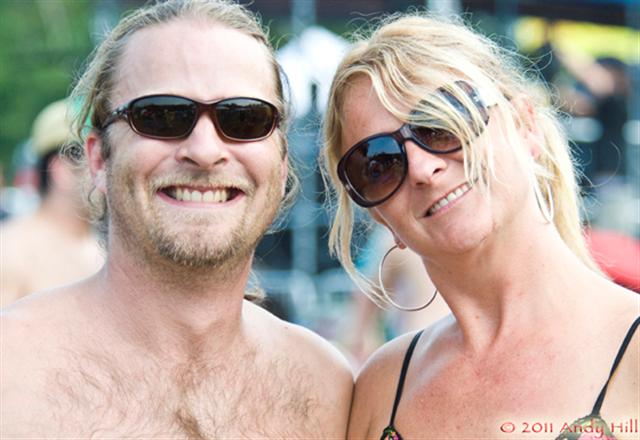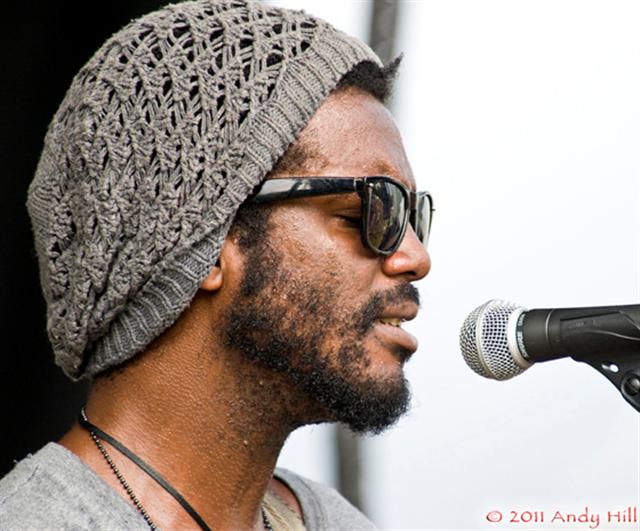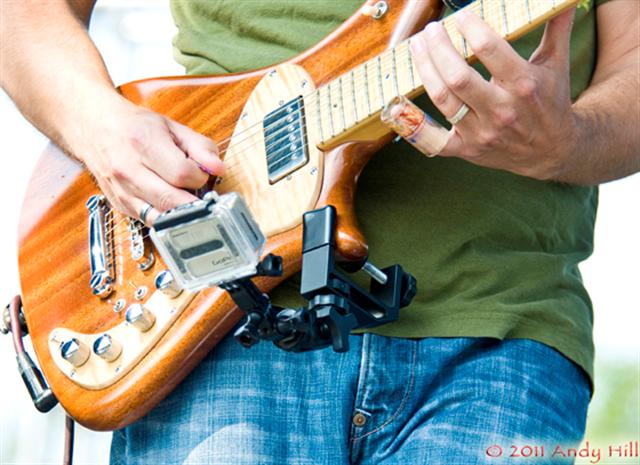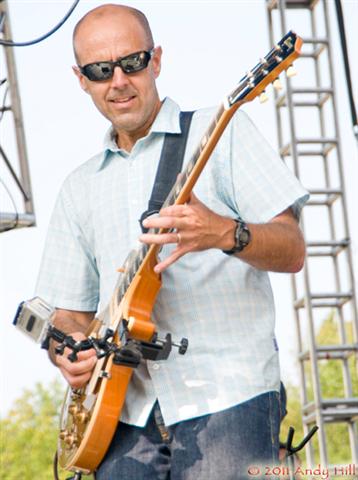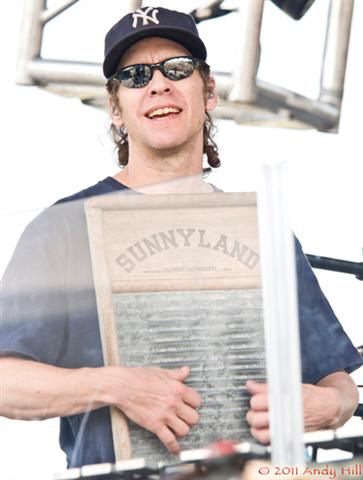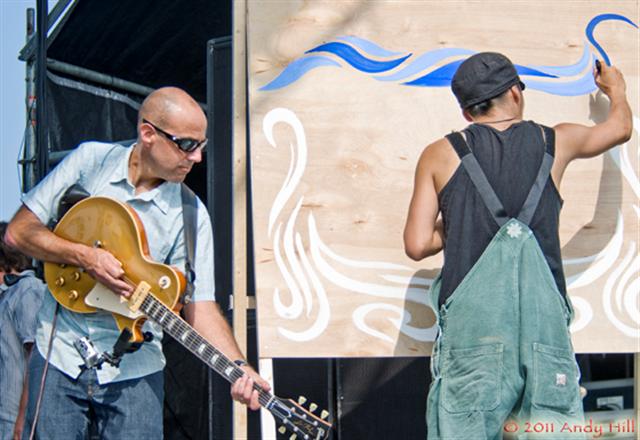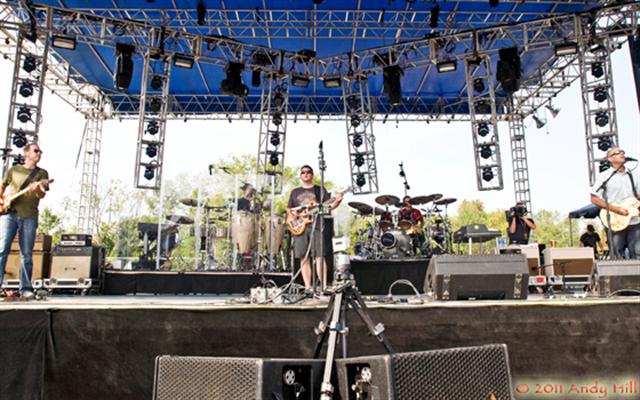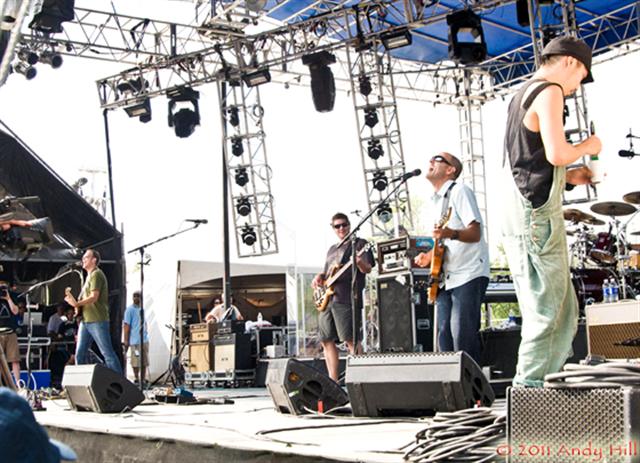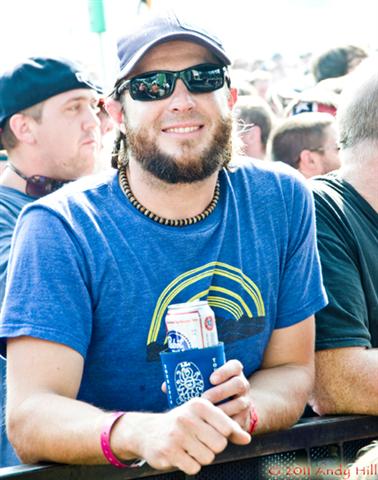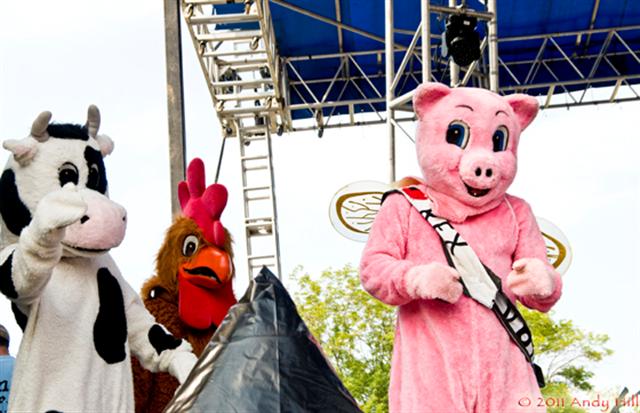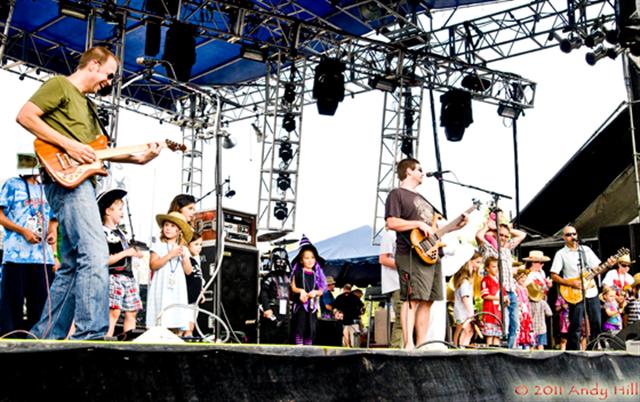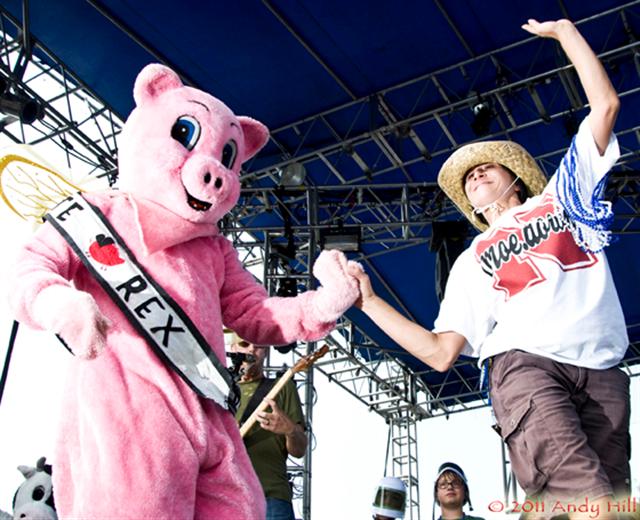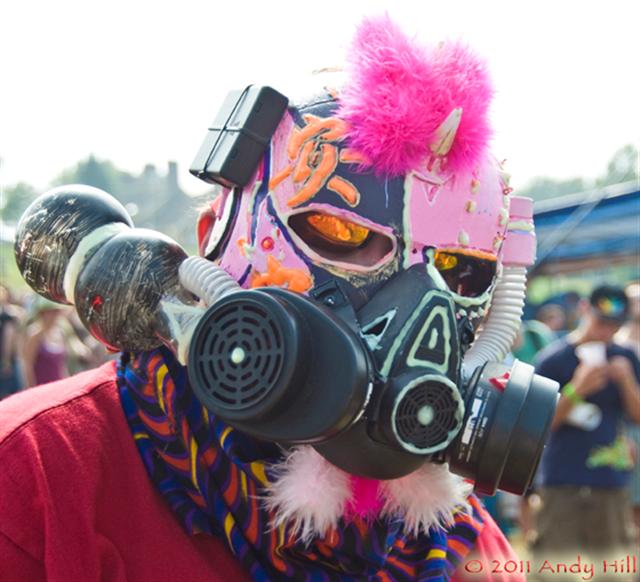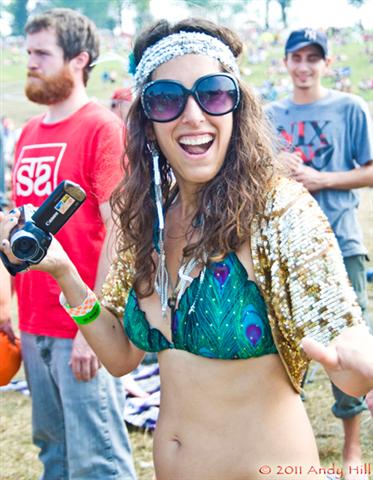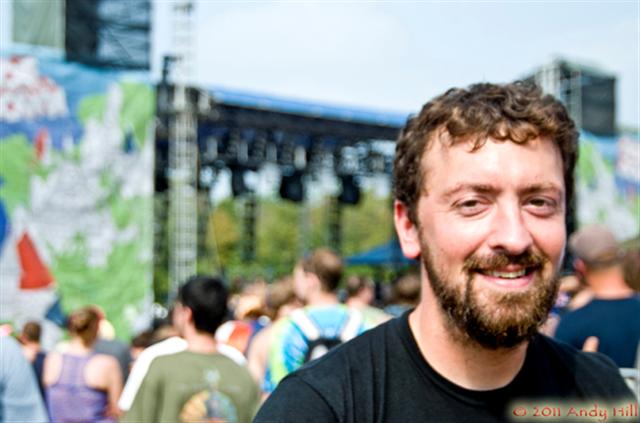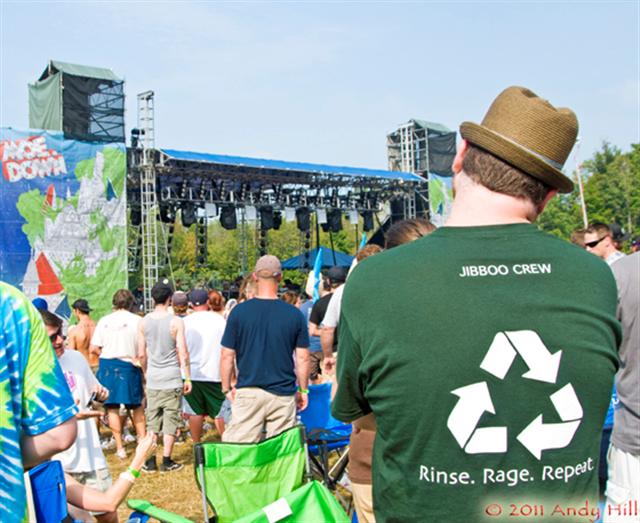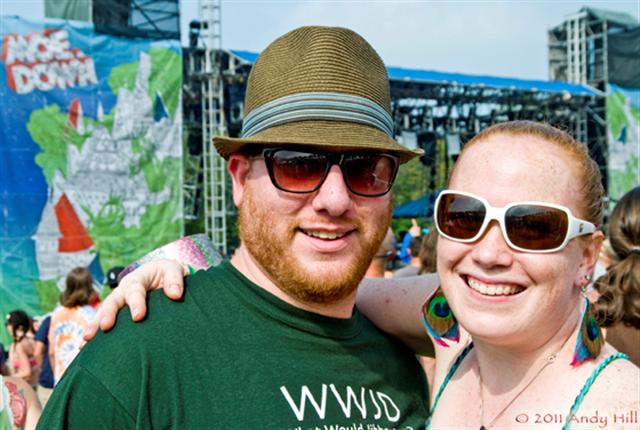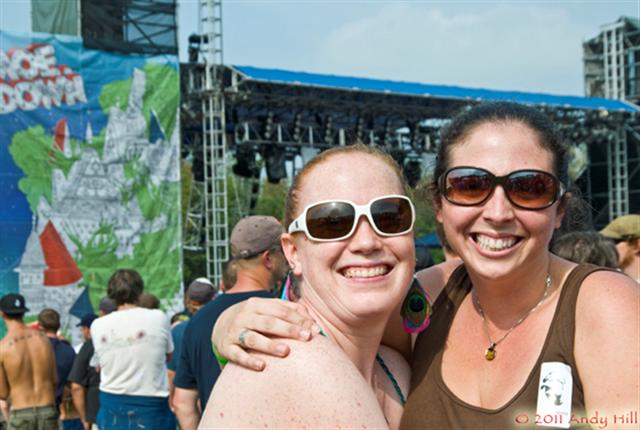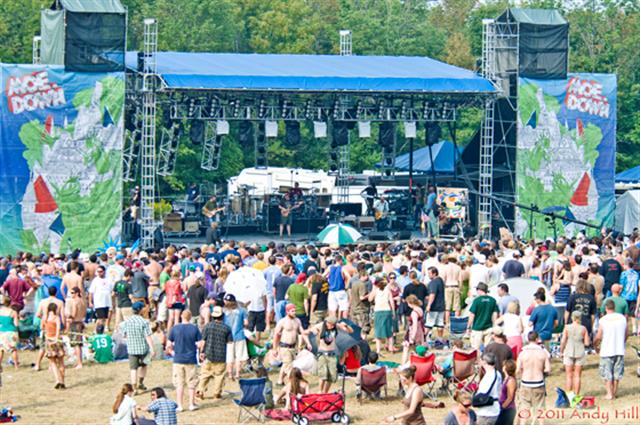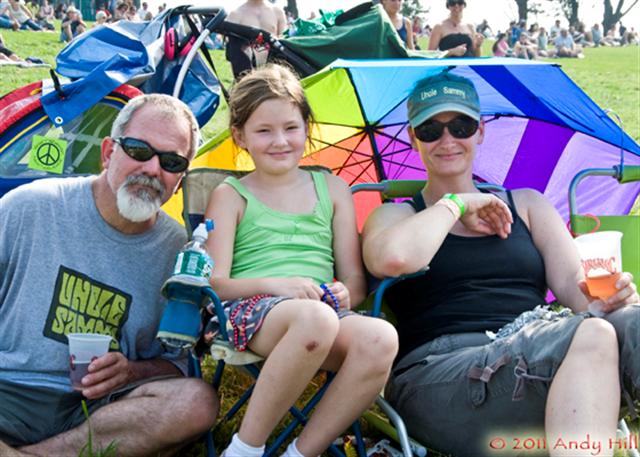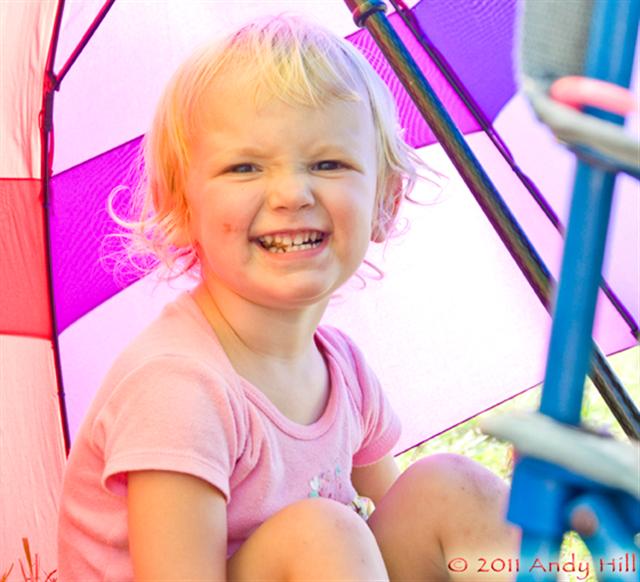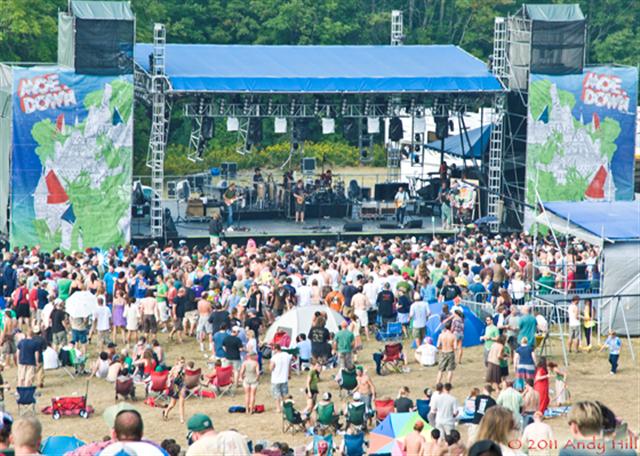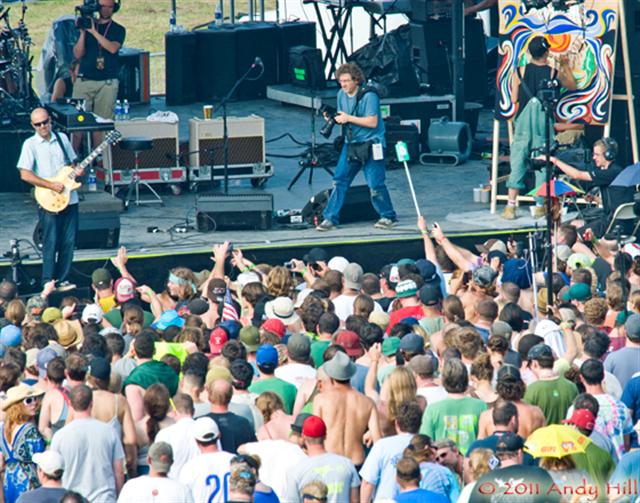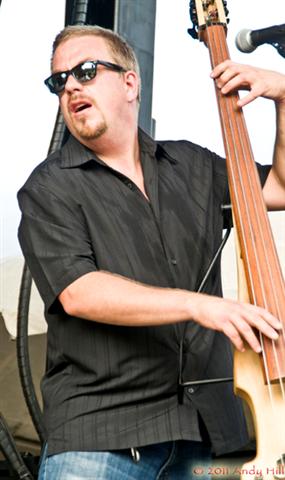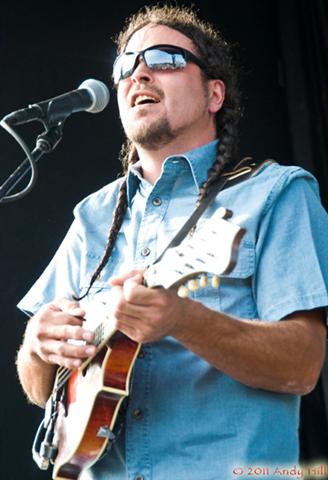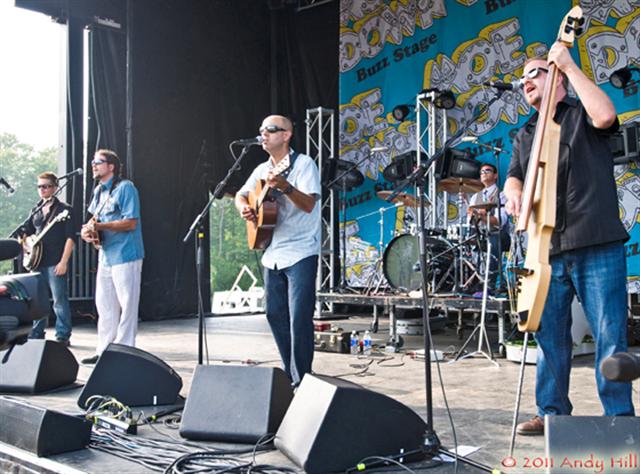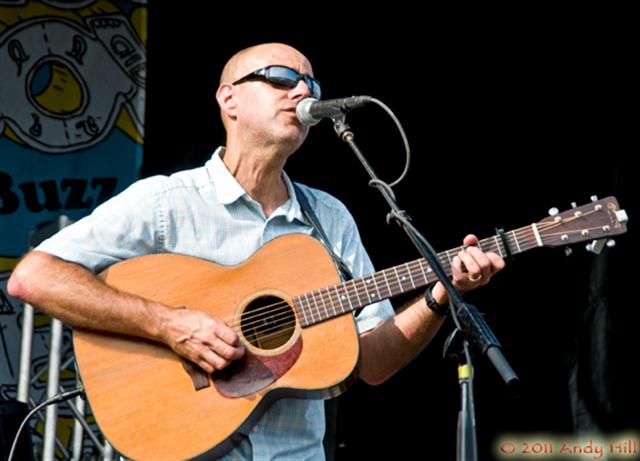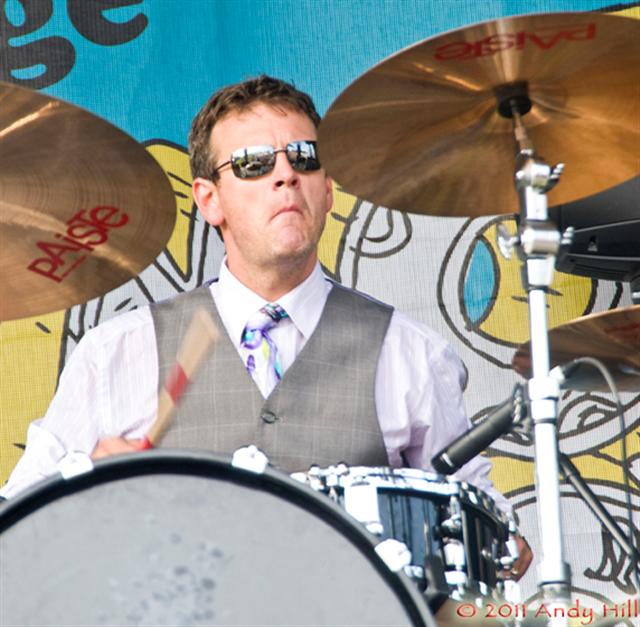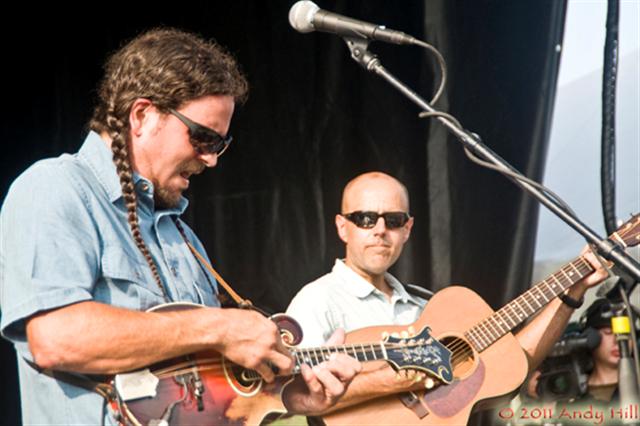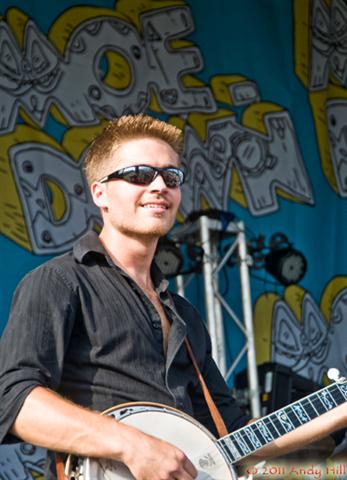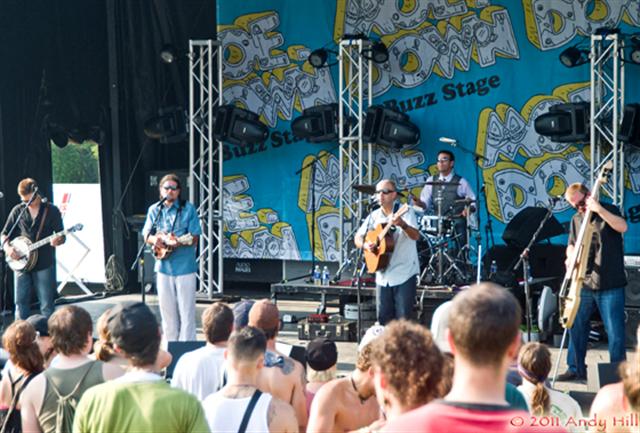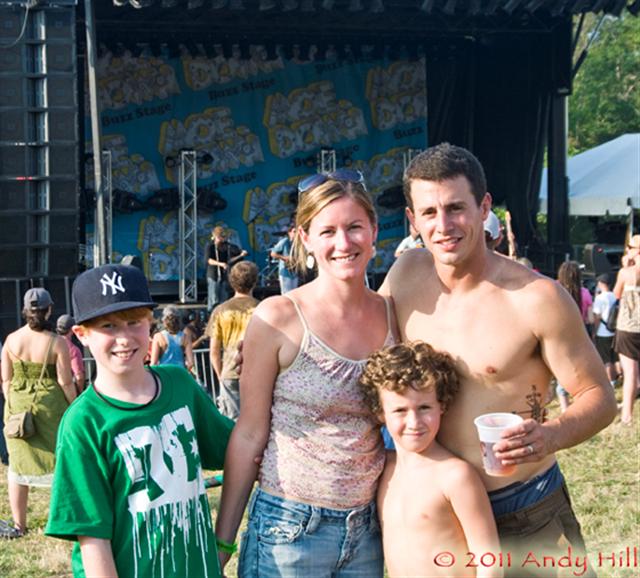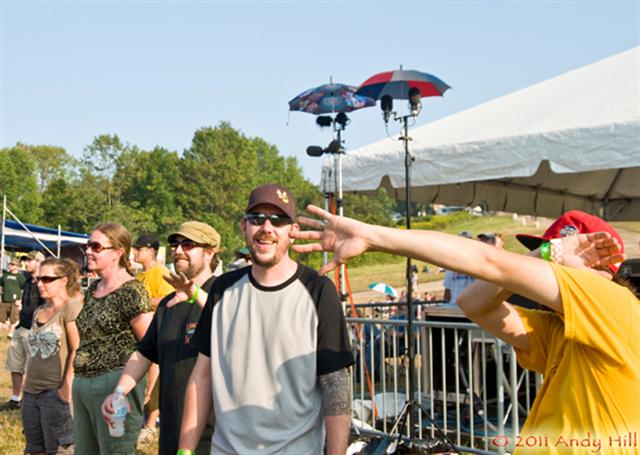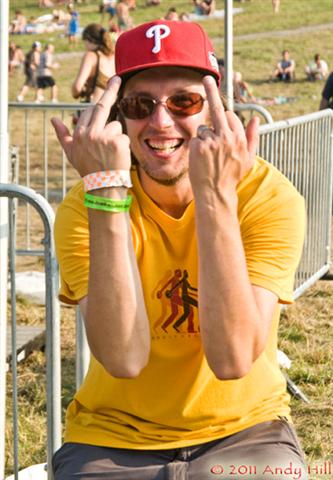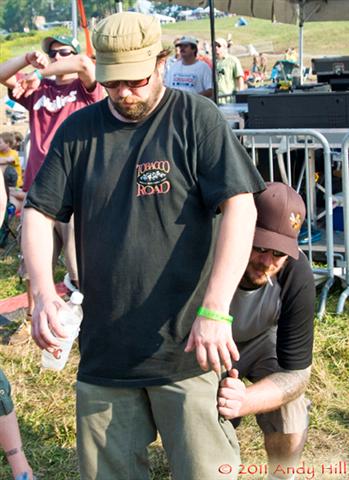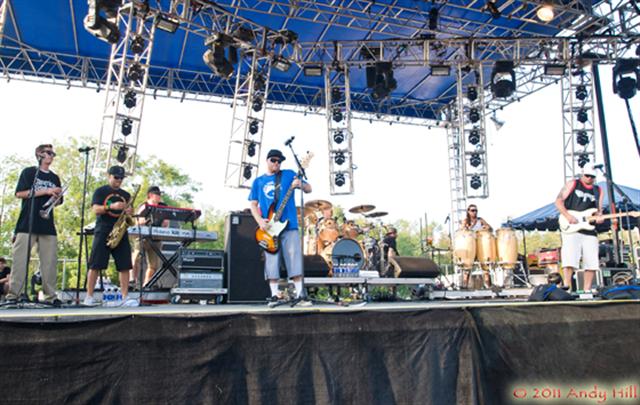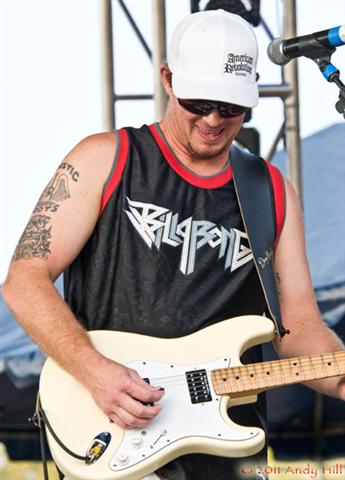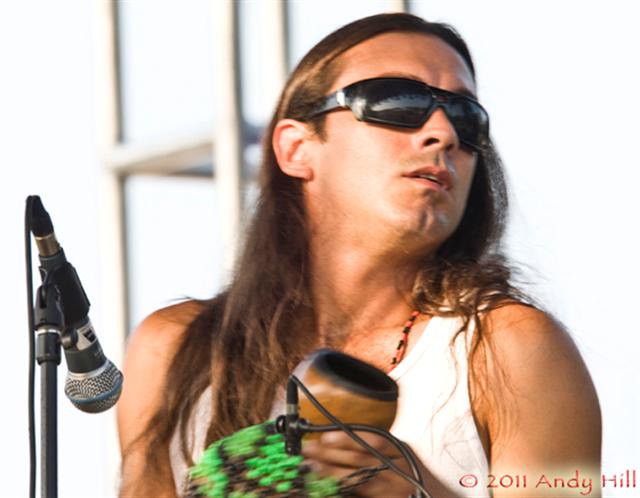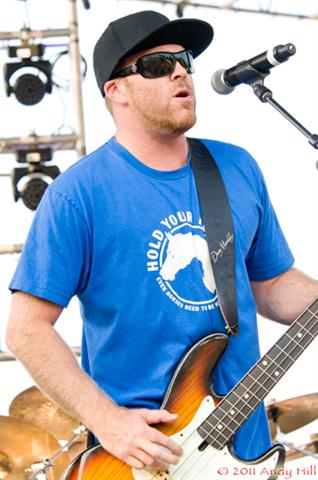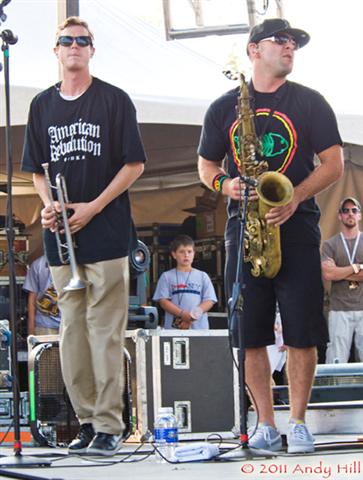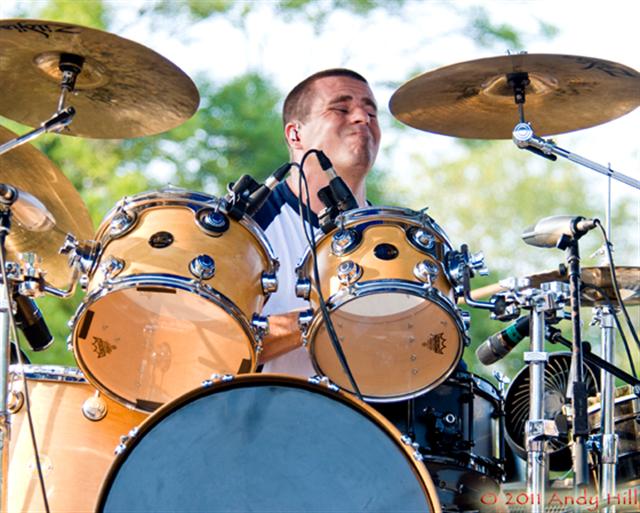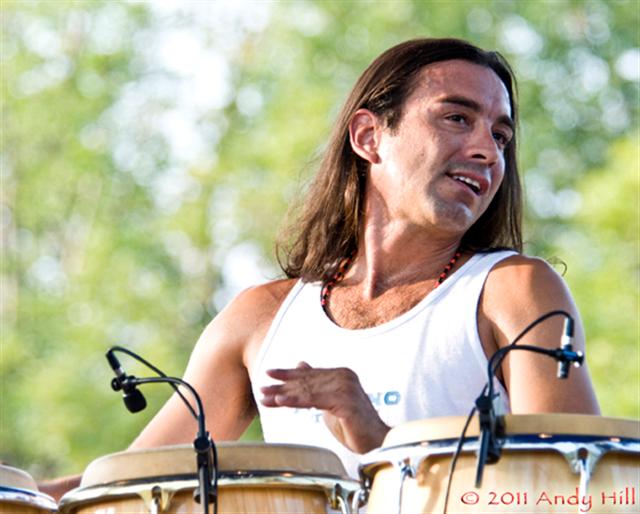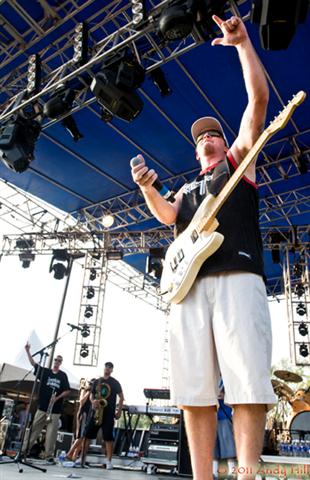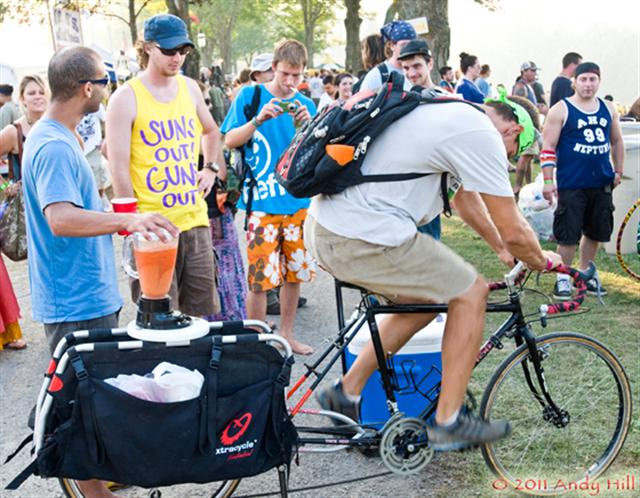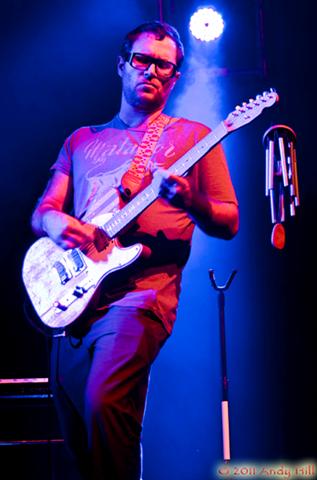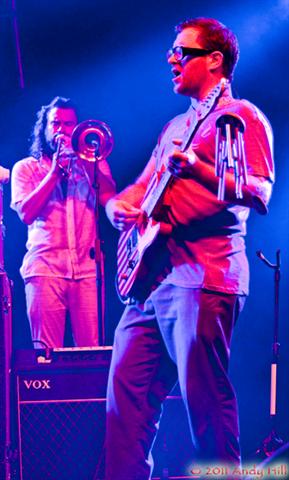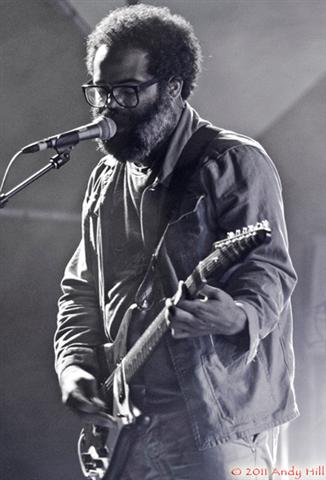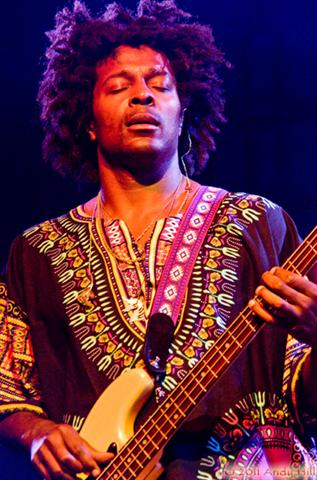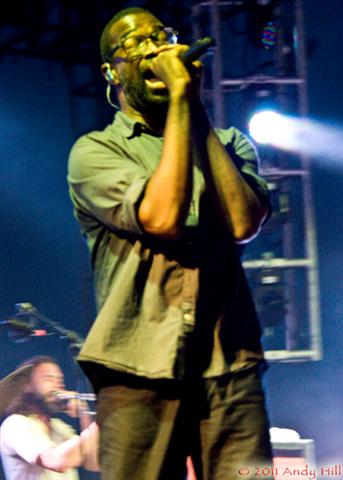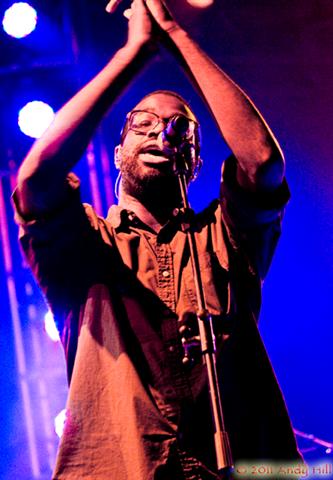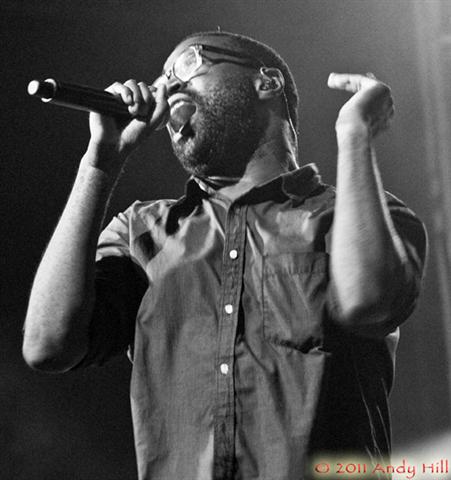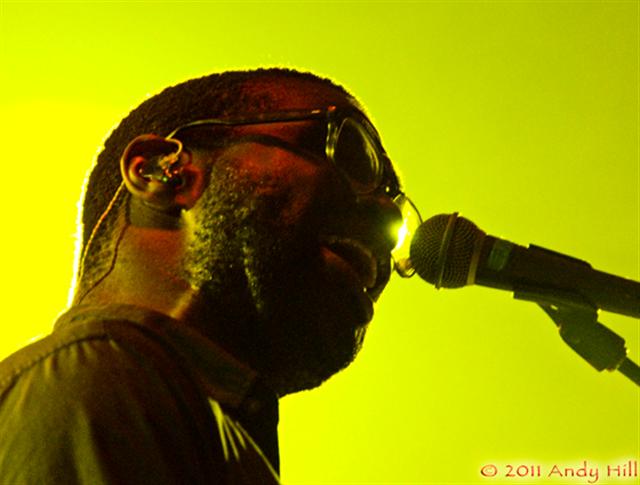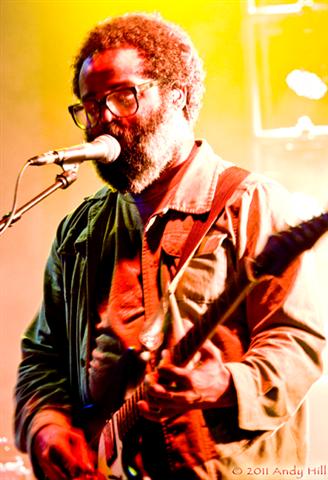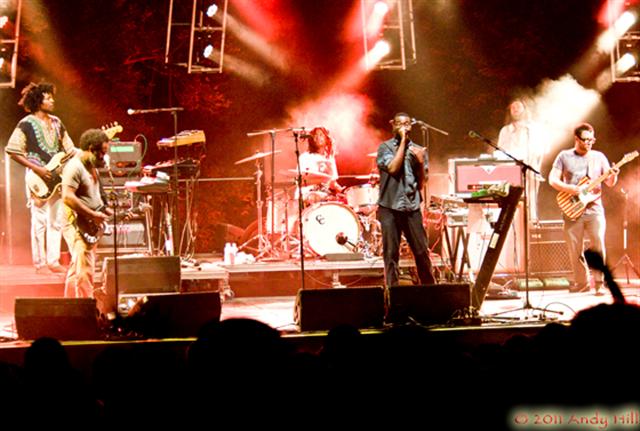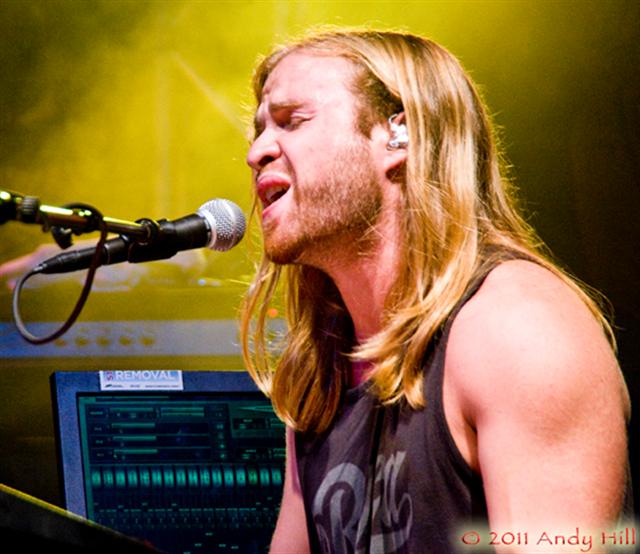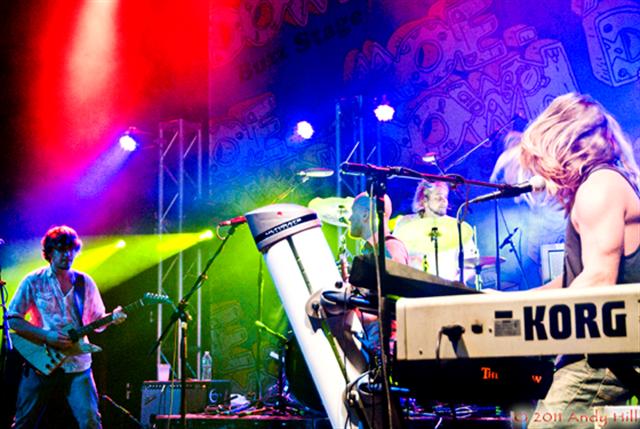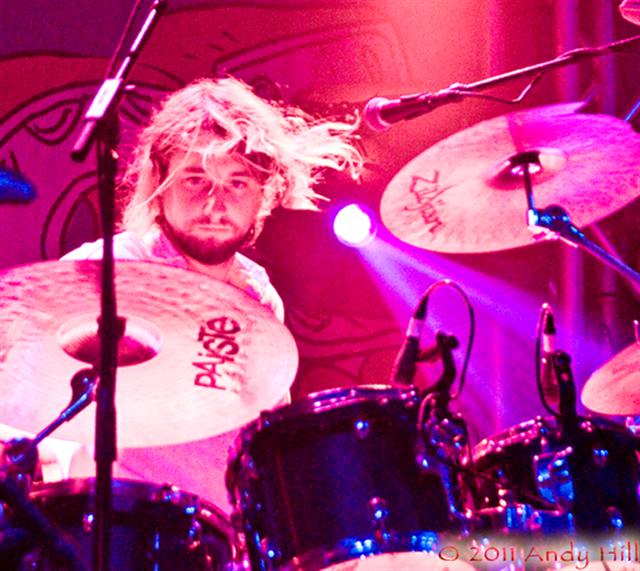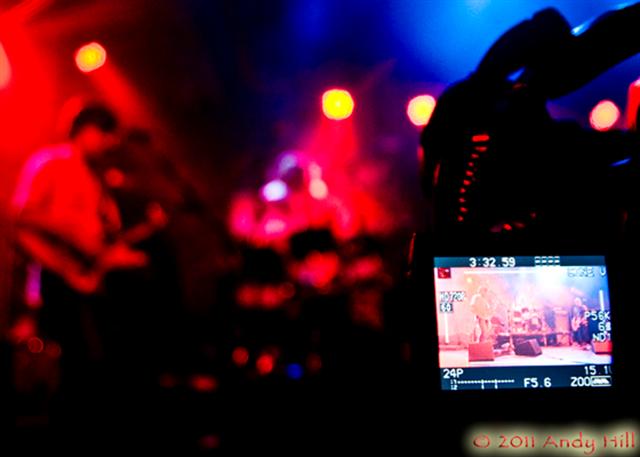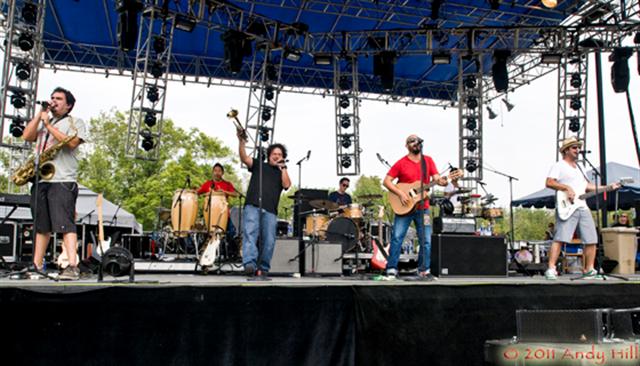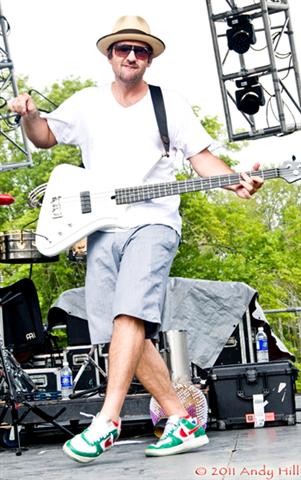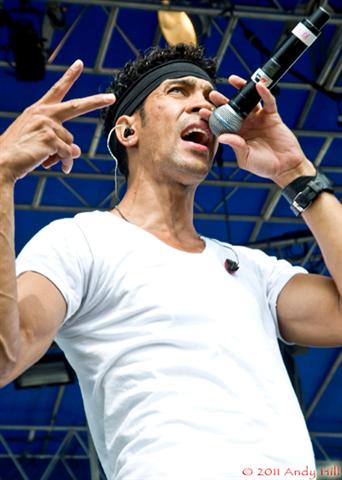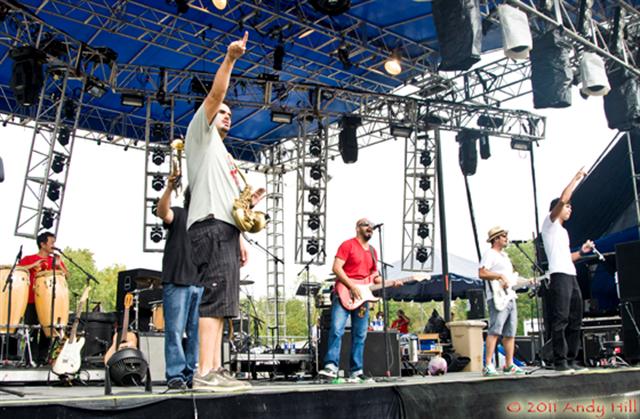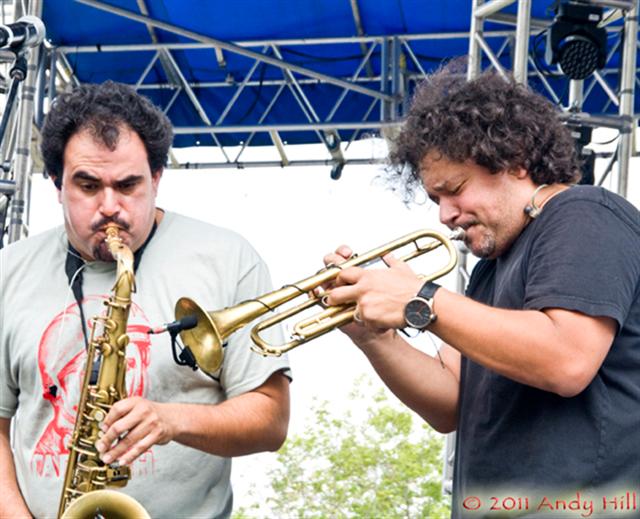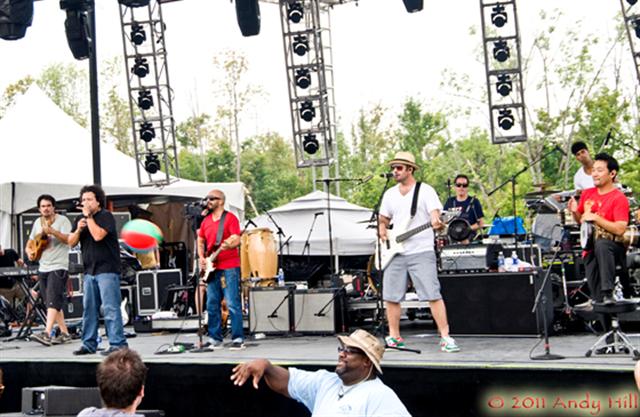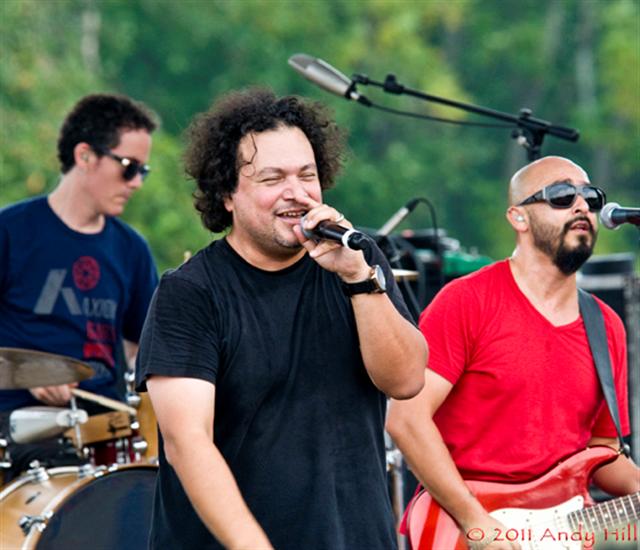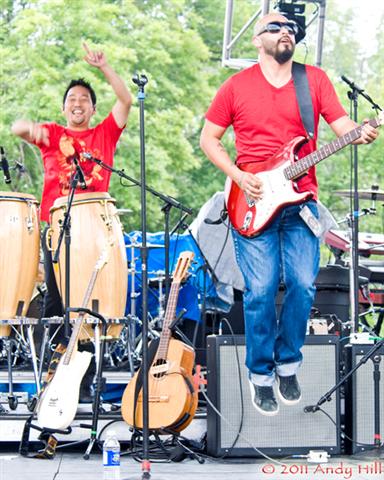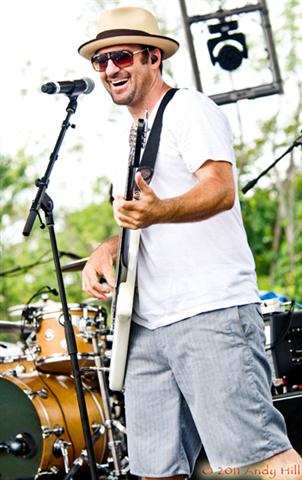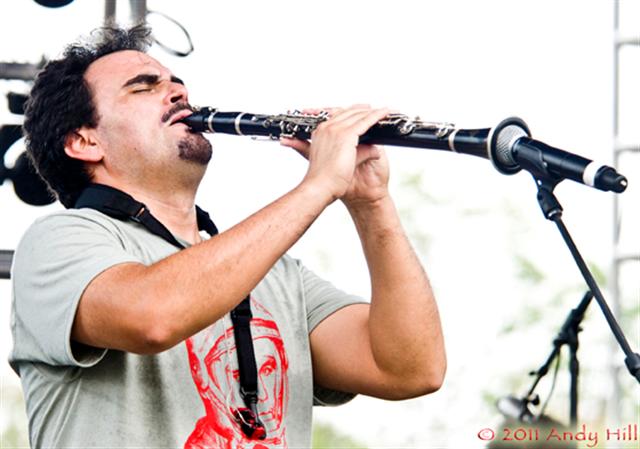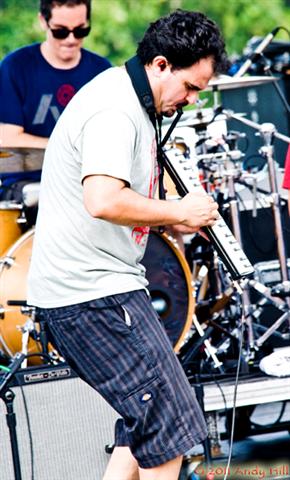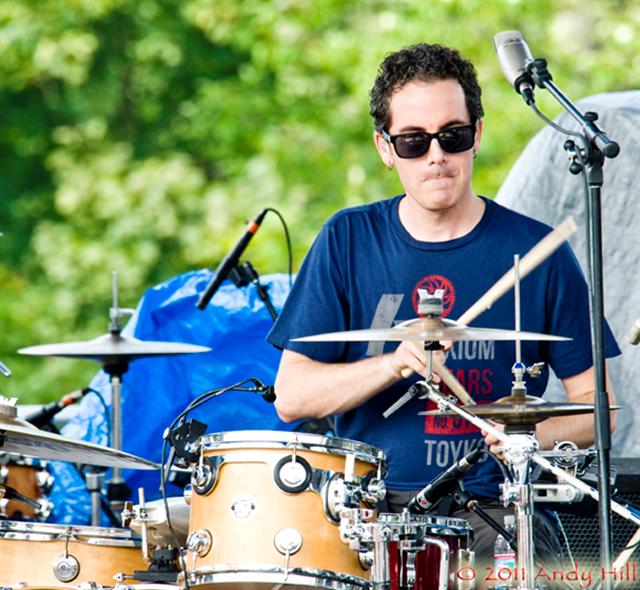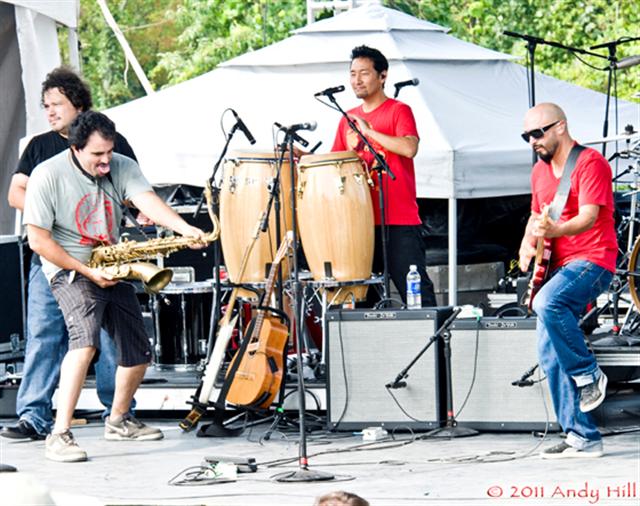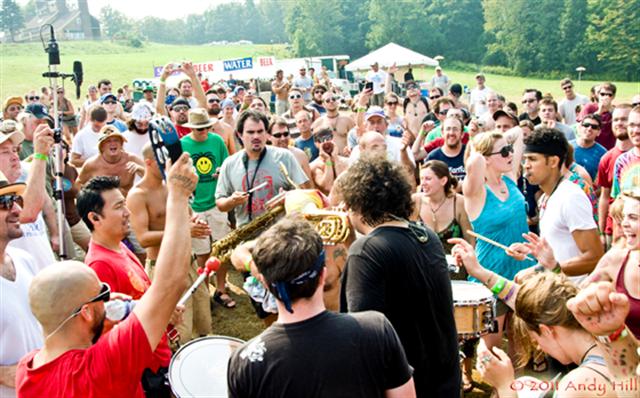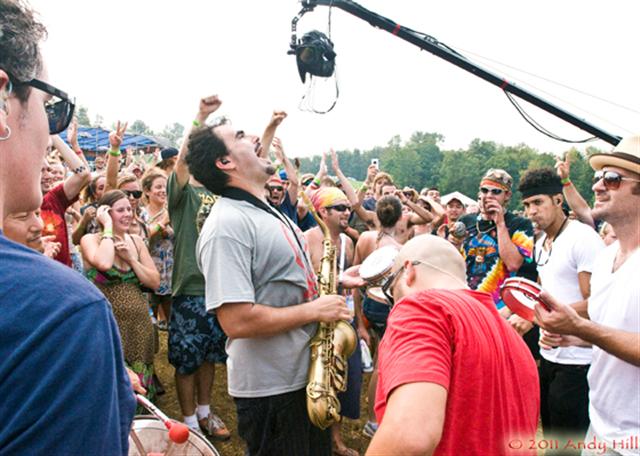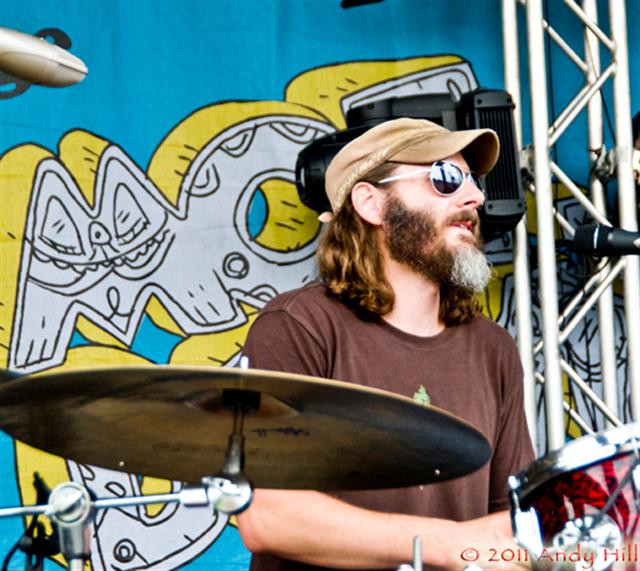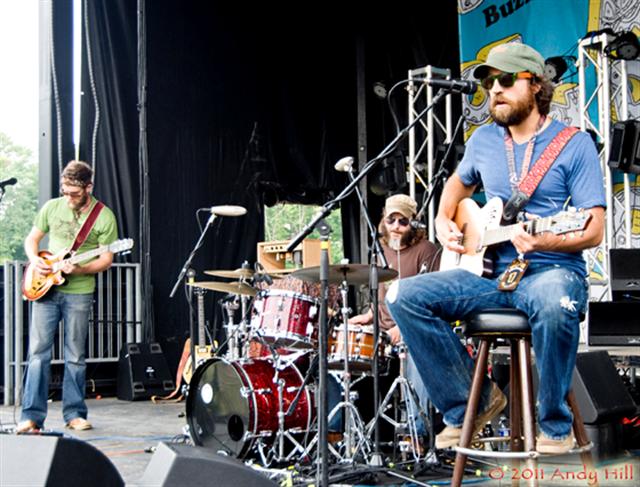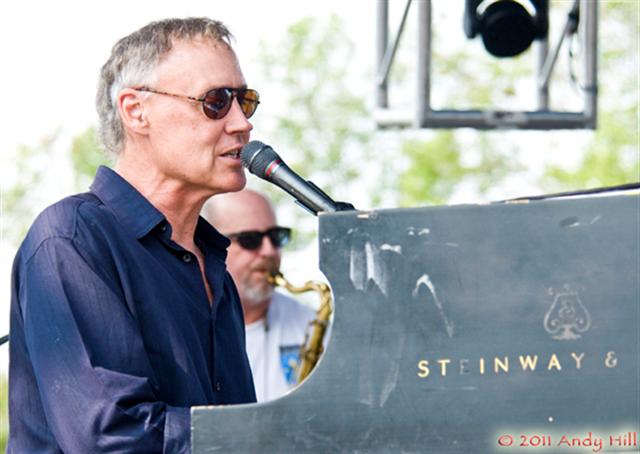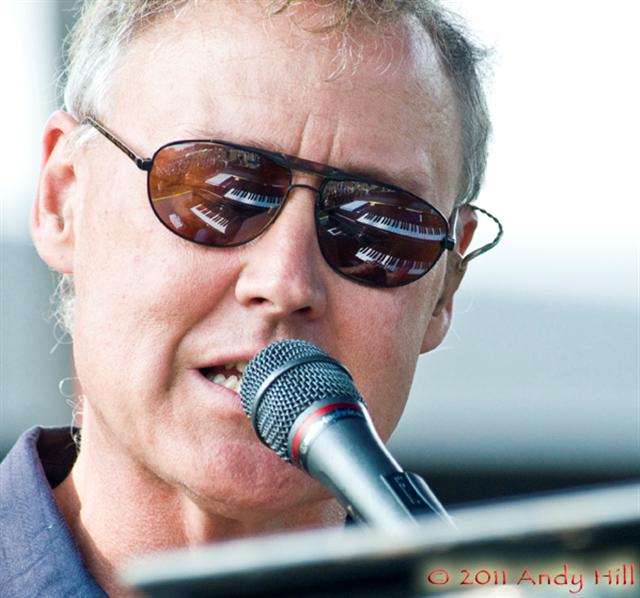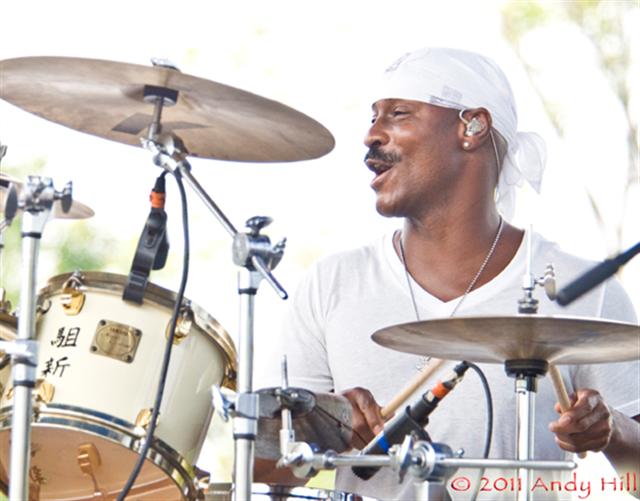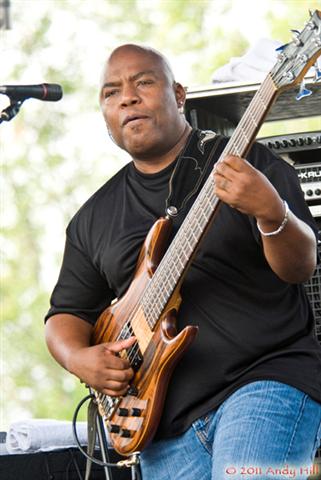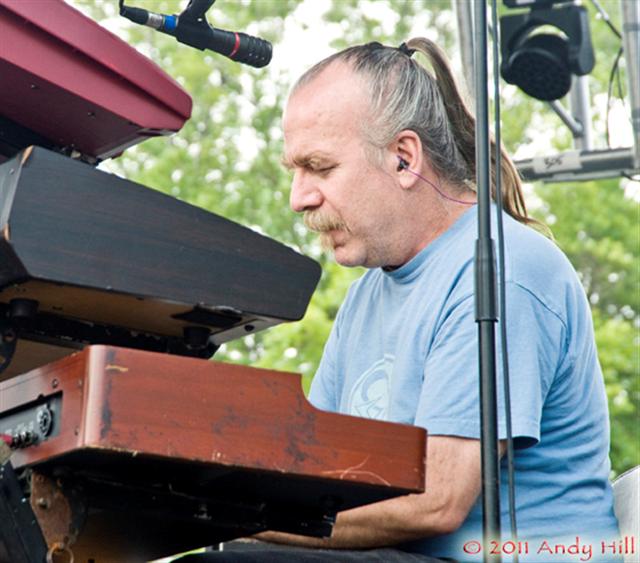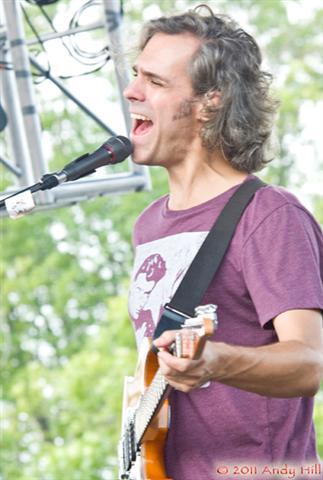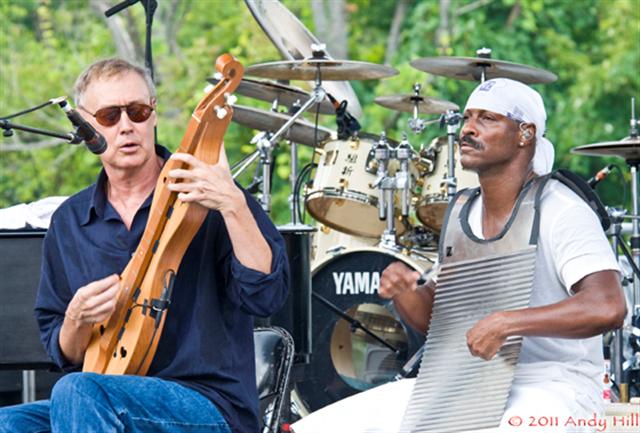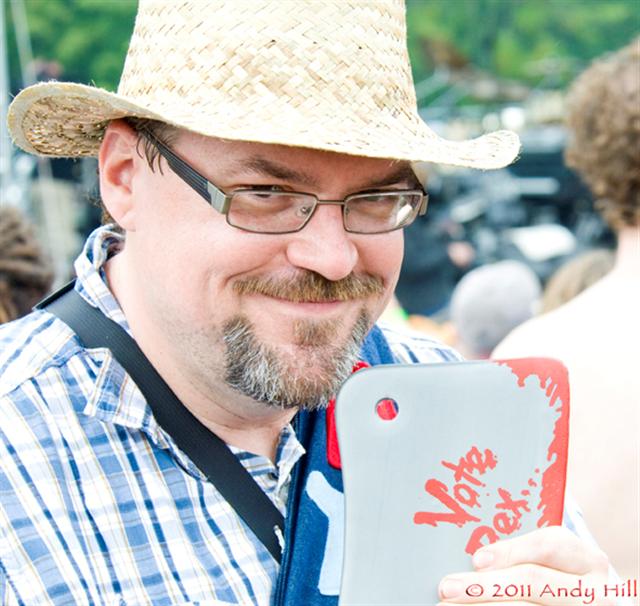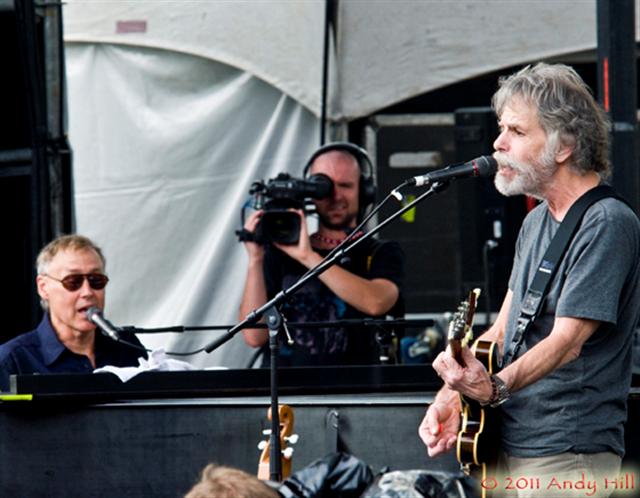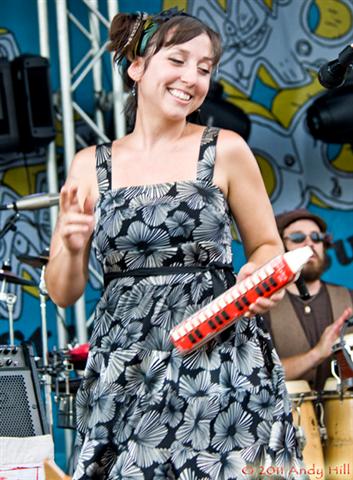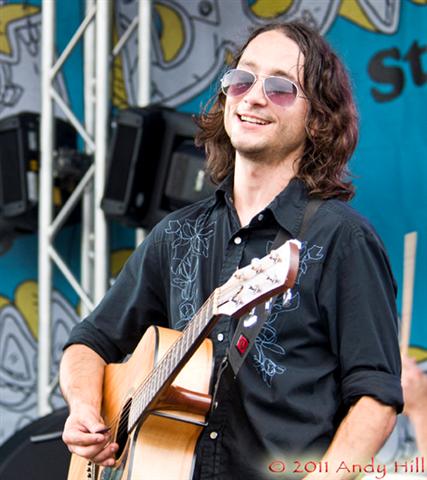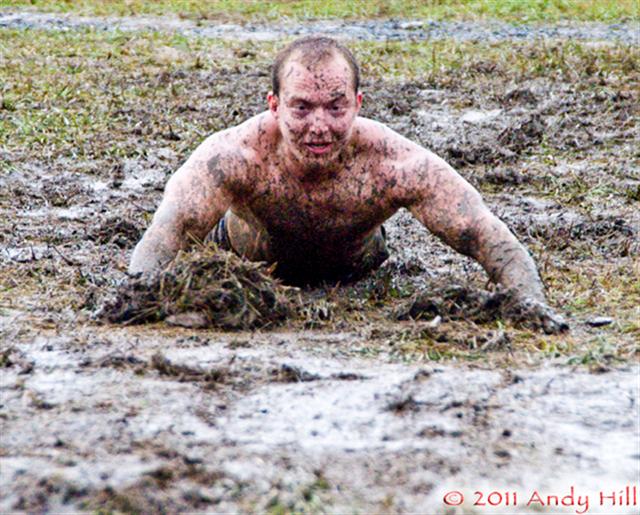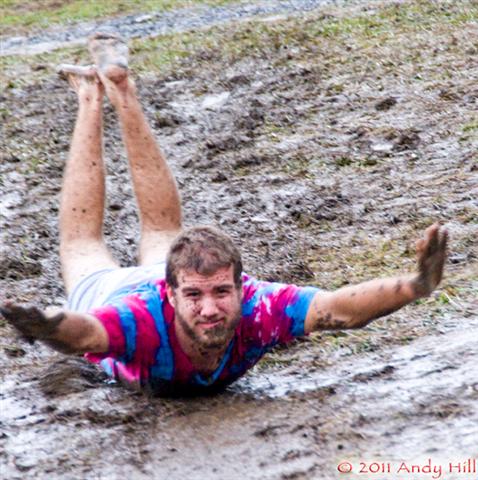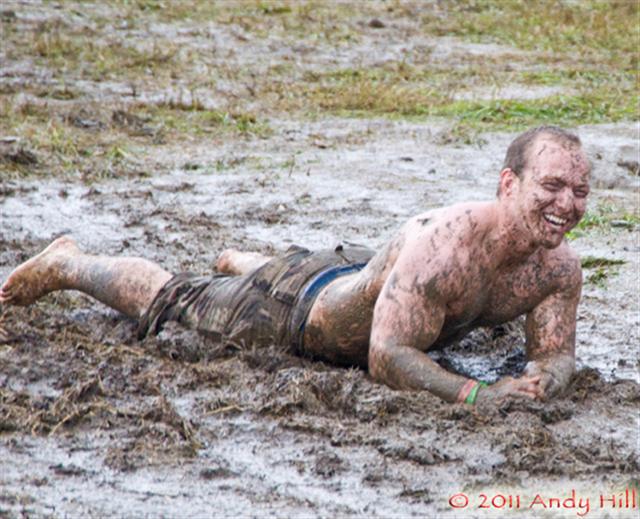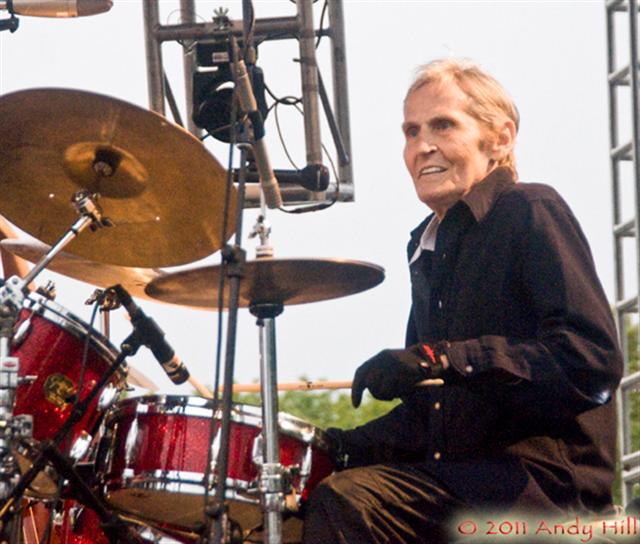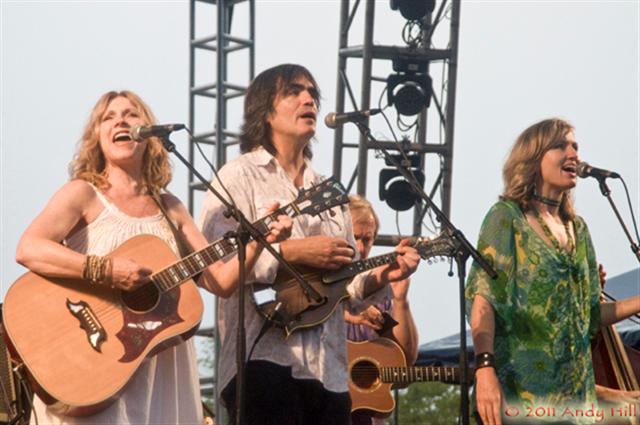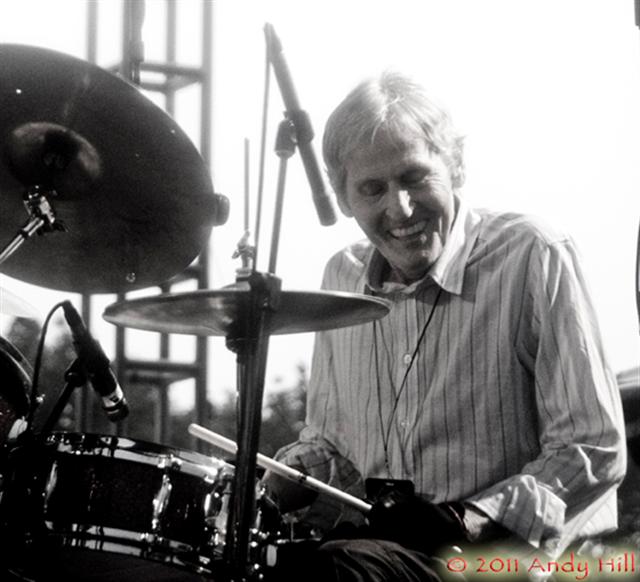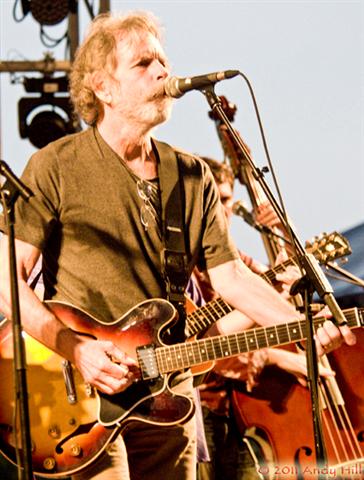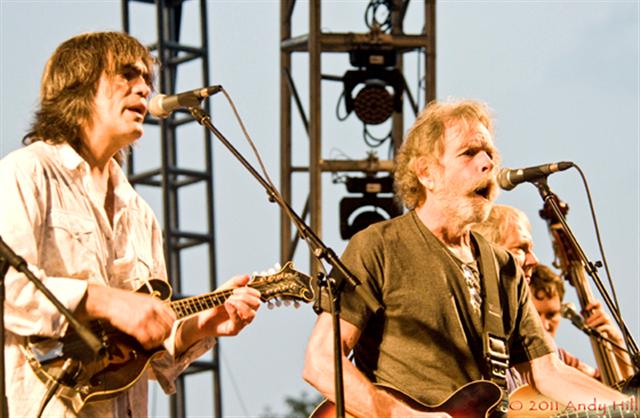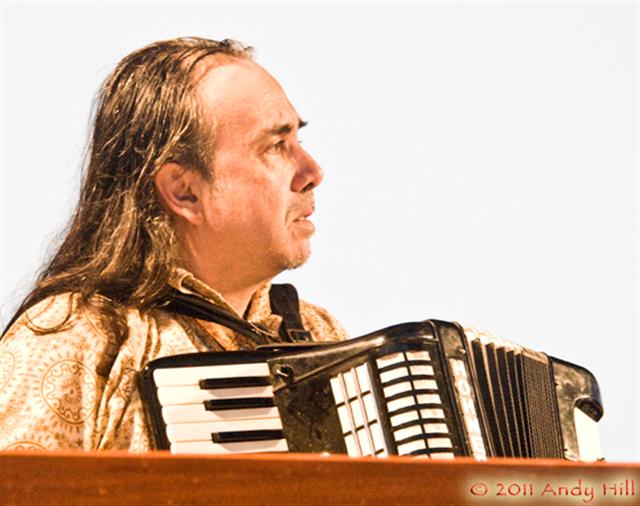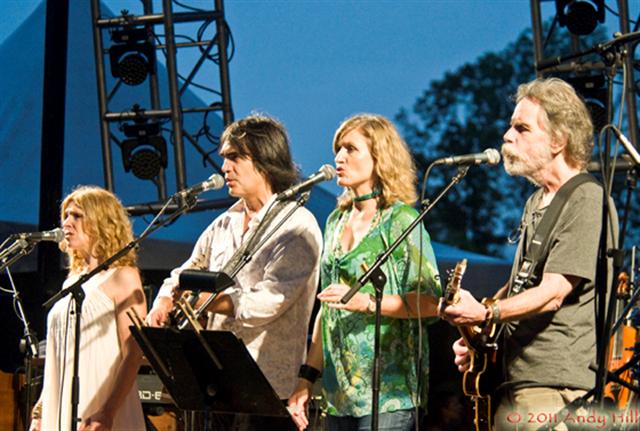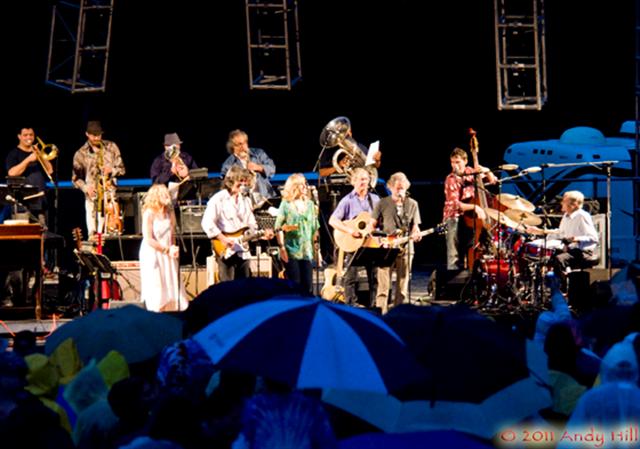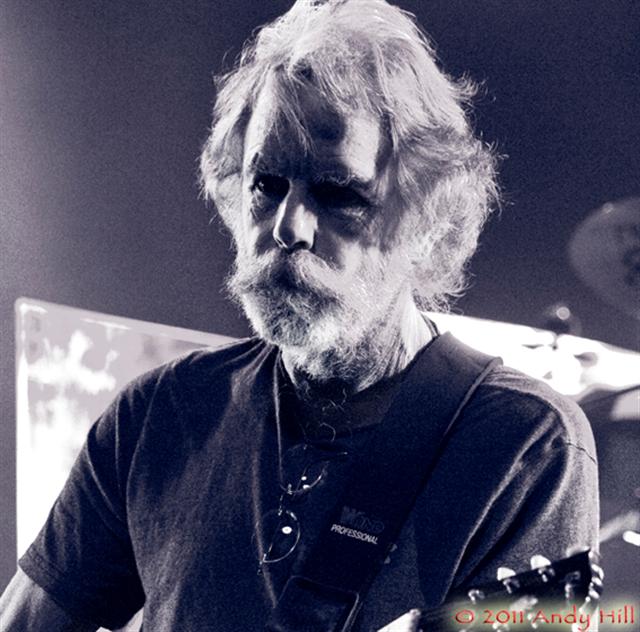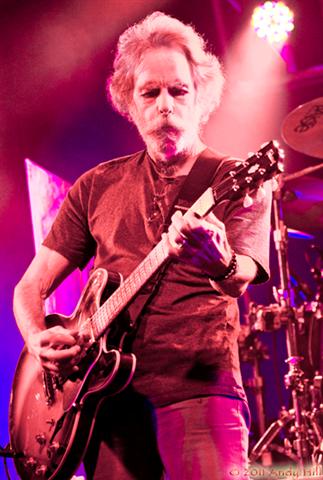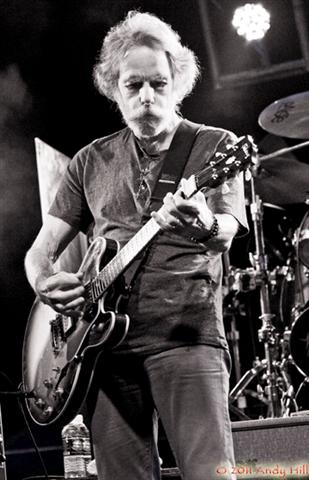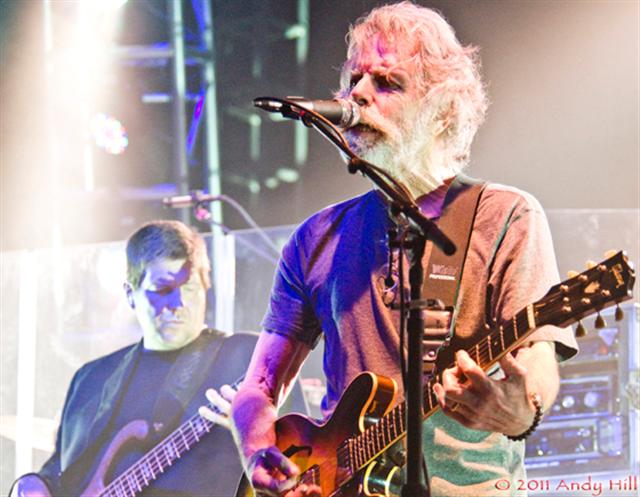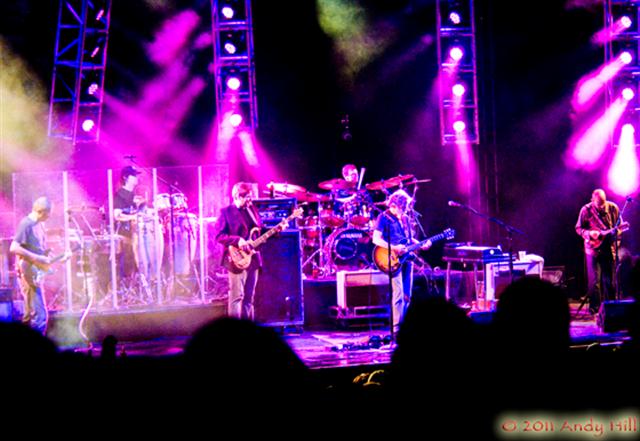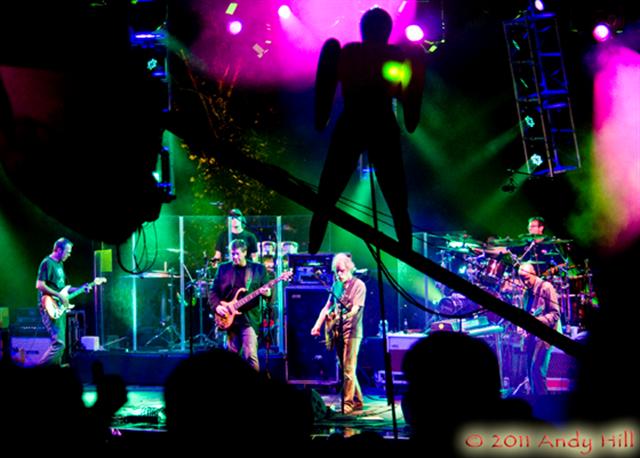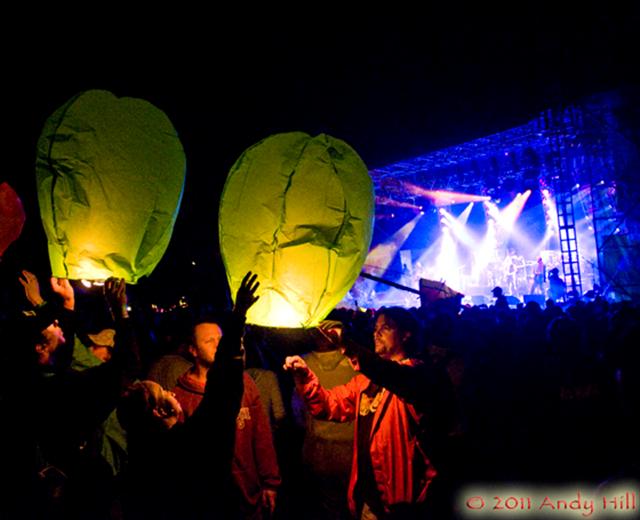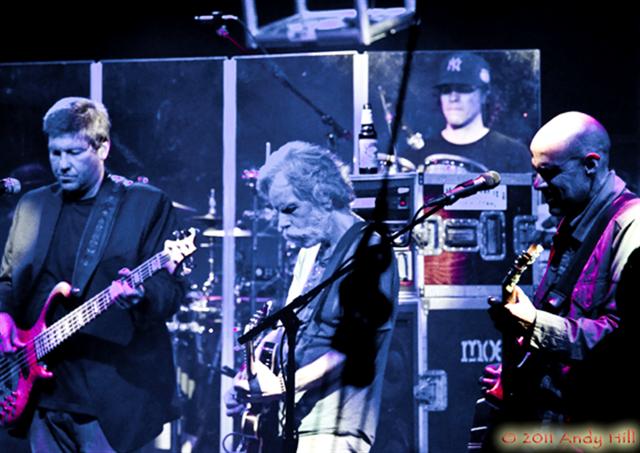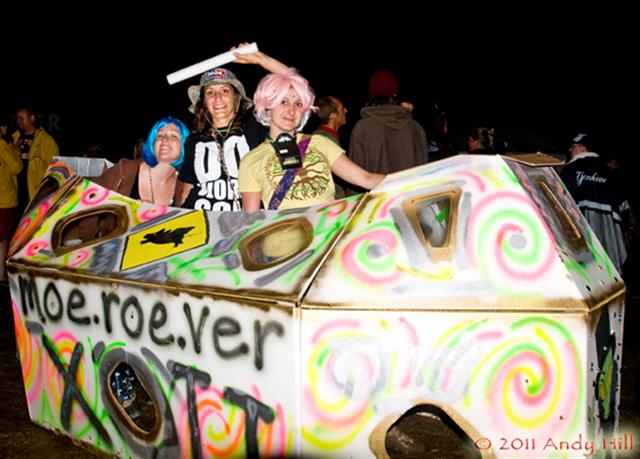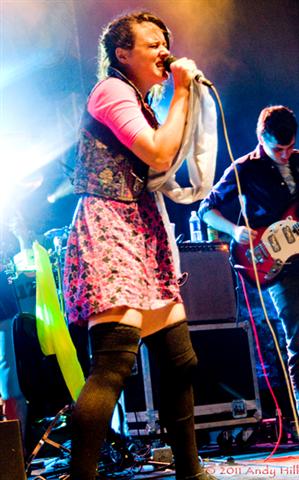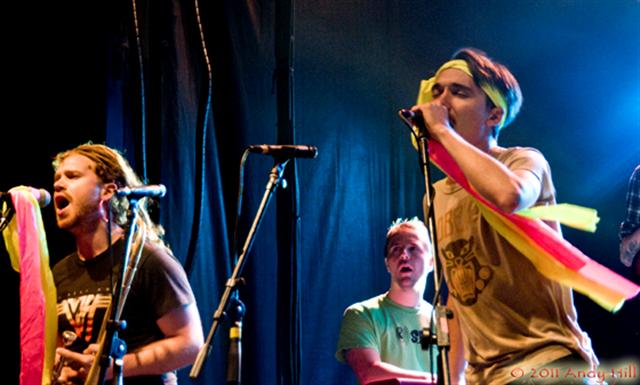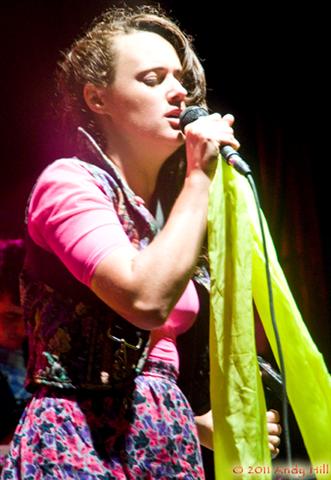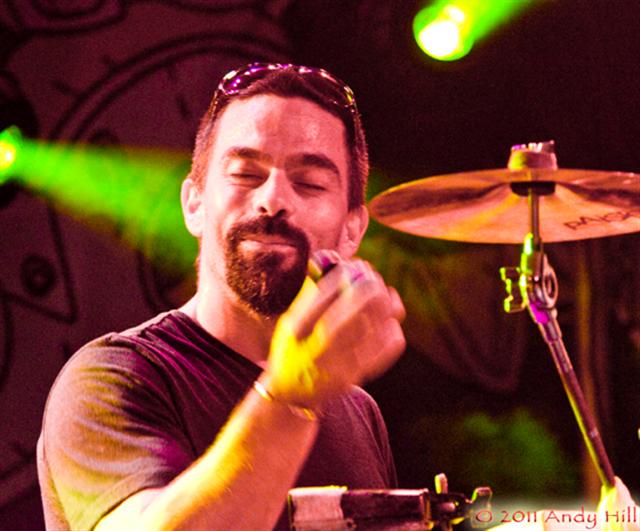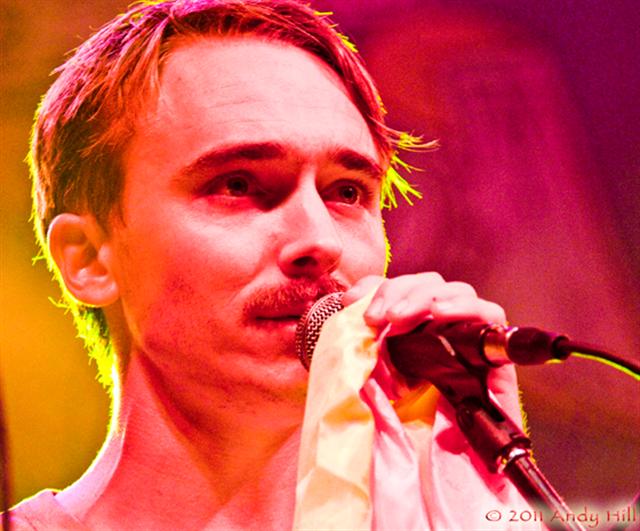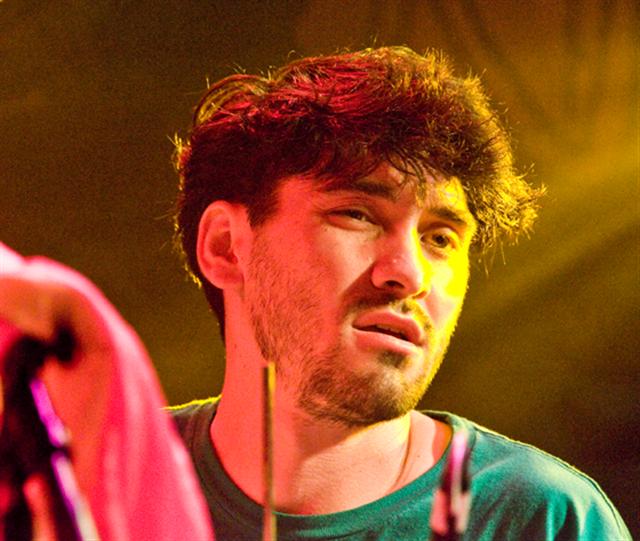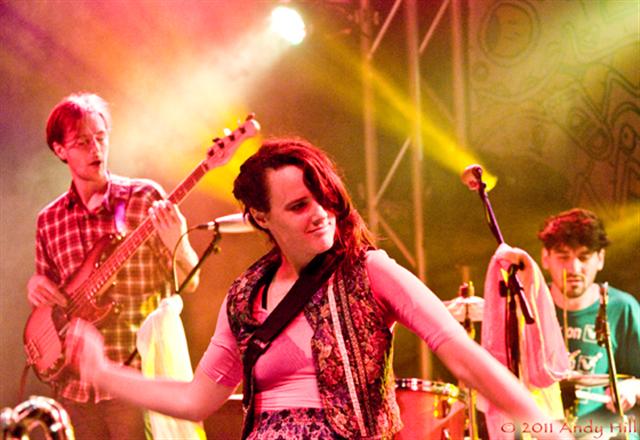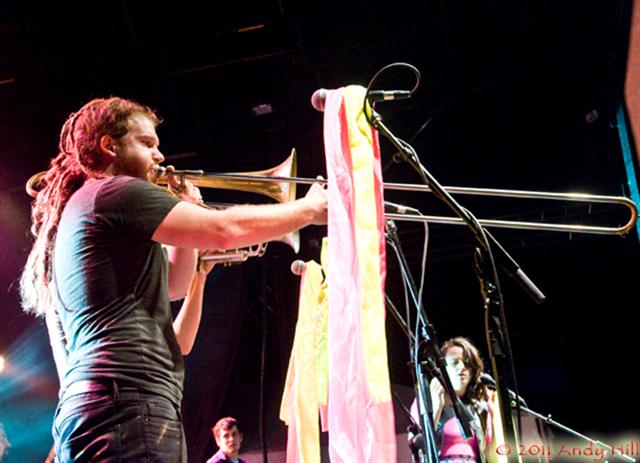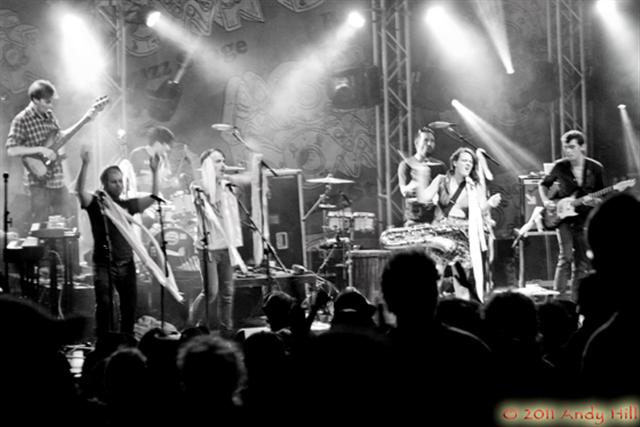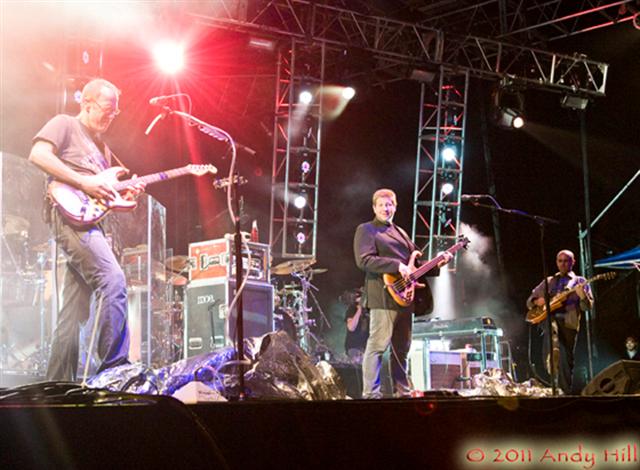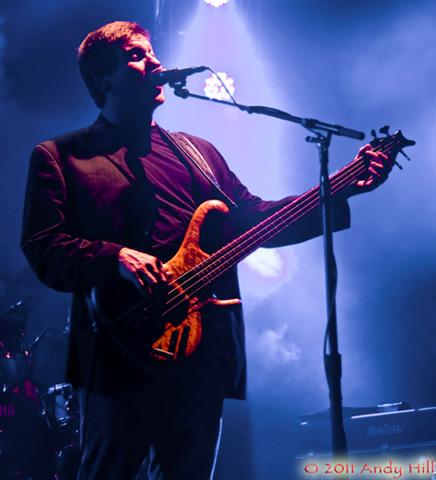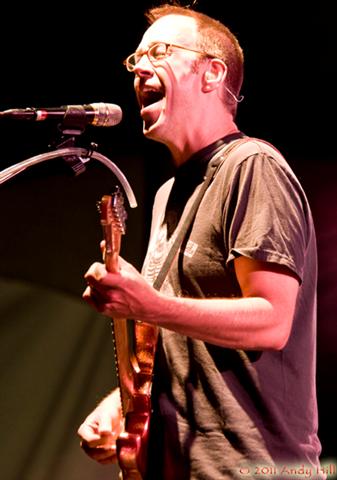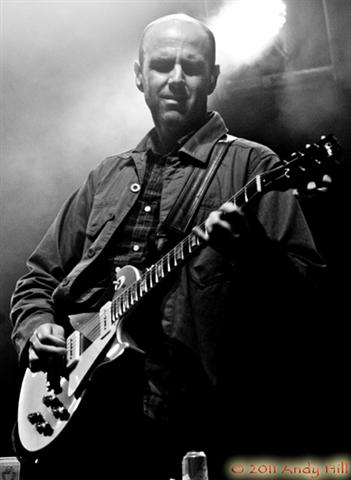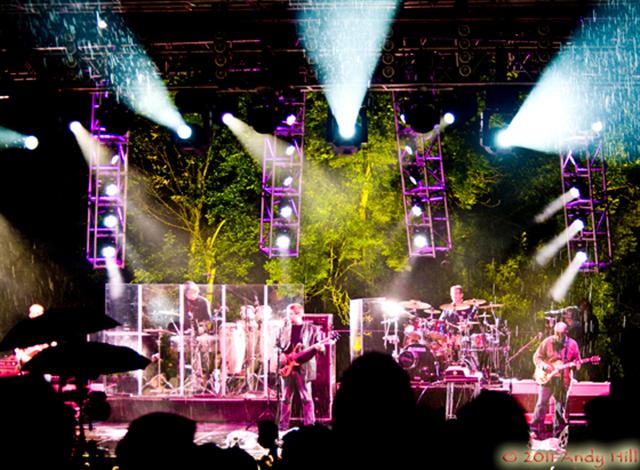 The way moe.down 12 culminated couldn't be any more fitting. During
moe.'s
first set on Sunday night' Bob Weir' who played earlier with Levon Helm' joined the band to stretch out and play a handful of tunes. As they slowly weaved their way into the "The Other One'" I was transported back to the Furthur Festival at SPAC in 1997 when Bob sat in with them for the first time for this same song. moe. was such a young band then' just gaining traction and a loyal fan base. That one-of-a-kind American language known as the Grateful Dead was already a part of their foundation and bloodstream.
Fourteen years later' it's amazing to see how moe. has created their own unique language: not only in the similar thread to the Grateful Dead in the way they've built a community around songs' improvisation' and adventure' but also how they've built this annual festival. This was the twelfth time the band played host to an amalgam of sounds and styles over the course of a weekend.
Yes' the weekend is centered around moe. getting plenty of time to do their thing. But just like the band's career' they've grown this thing carefully and in their own way. While other festivals offer an overwhelming choice of acts' moe.down has about fifteen bands over three days. No overlapping sets. The lineup and schedule comes with what seems to be great deliberation. And one thing is clear: the focus of this festival doesn't stray too far away from moe. They keep that shit' sort of' in the family. The beauty comes in how well it works' no matter who they invite to play.
On Friday night when Ween's set started to cut loose--and by loose' I mean becoming fully unhinged freely into the weirder' heavier' and deeper territory that all live bands should visit often --it made perfect sense. "Of course this band would work at moe.down'" I thought to myself. They looked so happy doing their thing' feeling completely at home and "brown" in front of the moe.down crowd. And then take a band like Ozomatli' whose set on early Sunday afternoon washed away all of Saturday night's sinning' fun' and sludge perfectly with their Latin-salsa-hip-hop-rock sonic hybrid. Their energy and vibe worked.
Much to moe.'s credit' whoever they have play year after year' despite the different scene' style' or approach to making music' for the most part' meshes nicely with their vision for the weekend' which is to stretch out a whole lot and show what they can do. And year after year' the way they tell their story becomes more significant to me. On Friday night when they dropped into the sentimental "Where Does the Time Go?" I found myself pleasantly reflective--a perfectly placed respite from the rock onslaught. Out of the song they slowly jammed into an abstract' dark place. As it got heavier' I went deeper. Probably to your average person this music would make them feel uncomfortable' anxious' and on edge (sort of like the way smooth jazz makes me feel). But it was a moment of great playing and listening that felt oddly right coming out of the beautiful sentiment of "Where Does the Time Go?" I later dubbed this moment as the "Divorce/Cancer" jam. Darkly expressed' moe. likes to remind you this shit ain't just hula hoops and rainbows. They landed into "Dr. Graffenberg'" a song from the old days about the Dr. who is associated with "discovering" the "G-spot" in a woman's vagina. Sure' if you look at that as a musical story on paper' it's hard to explain it as modern day Shakespeare. But it felt brilliant and certainly tells you that you can't understand the light without the dark' and life's better when you have a sense of humor about things.
Saturday was a long day with a mixed bag of really good and really mediocre music. Gary Clark Jr. and Railroad Earth both sounded great as I was becoming human again in the early afternoon. Slightly Stoopid was perfect for allowing me time to catch up with some friends' and then there was TV on the Radio' the biggest surprise of the weekend. They were fucking great. They create really atmospheric' sonic space to build-on and then blast you with fast and slow juxtaposing rhythms. They were loud and energized' but not abrasive. You hear fragments of these great' familiar sounds used in non-obvious ways' like the way they groove and reference soul and punk music' but not in that direct and rehashed way you hear so often today. I was captivated during their entire set. As it gained momentum and got bigger and bigger sounding' so did the crowd and their enthusiasm. It felt as if the energy was there' completely wrapped around what they were doing. And then a few assholes surfaced who thought throwing glow sticks at the band was a good idea. Really?
The TV on the Radio set was dope' but left me pondering the complexity and imperfections of this community as I was entering into the ether of Saturday night. It's so easy for something to go just a little bit wrong. You know' like why do we throw glow sticks at the band when they're fucking destroying it? Perplexed after their set' chewing on that notion' I walked by a row of port-o-potties at the top of the hill. This is where I saw a guy pissing on the back of one. I glanced to the front and noticed there was no line and thought' "Wow' so close." He almost made the connection that you're supposed to get in the thing and take a piss' not piss on the thing. We're so easily confused and so fragile.
Luckily' my concern for humanity at a moe. festival was alleviated by moe.'s final set of the night. While everyone was getting loose in moe.ville' the band laid down one of those sets when you close your eyes at the beginning and don't need to open them again until the encore break. "Meat"->"Don't Fuck With Flo"->"Yodelittle"->"Lazarus" was a dream-like sanctuary of improvisational ebb and flow. They hit it heavy on spaciousness--like when percussionist Jim Loughlin took a long ride on the MalletKAT during "Meat." They were swinging like most jazz bands should in "Flo'" and the "Yodelittle" just had it all--from psychedelic fill-in-each-other's space group improv to the full-on six-string assault with multiple crescendos. Saturday night at moe.down: that period in the weekend when the stage becomes the band's playground to explore' get comfortable' and see what they can come up with. moe./fans completely in their element.
And then Sunday came' with what seemed like a good influx of "Sunday only" passes for people who wanted to get their Dead and Levon fix' in addition to moe. Bruce Hornsby and the Noisemakers set was… good. The man is a class act and has top notch musicianship in his band' and that should be applauded. It was pleasant and at times downright tasty. After each tune I clapped joyously like I just saw a golfer sink a nice putt. It is what it is' and I need that every now and again. You can't have your ears roughed up' thrown down' and sonically fucked all the time. Their set hit a higher level when they invited Bob Weir to join them for the final song. They played "Jack Straw" and again' it was a reminder of the power and significance of Grateful Dead music. The energy shift was remarkable' and the wave that was sent throughout the field was substantial. It also marked the first time a member of the Grateful Dead played a note at moe.down. Bravo! Yes' it was such an exciting moment in moe.down history that I even Tweeted that shit when it happened.
After a lightning and rain delay' Levon Helm Band and Bob Weir took the stage. Their set was phenomenal. Multi-instrumentalist Larry Campbell said it best when introducing Levon' "Ladies and gentlemen' the world's greatest rock 'n' roll drummer." Man' that guy knows how to play it right' and it's even more charming to see him do it at 70. He's a complete showman. He danced' played mandolin' and hit the skins with that magic touch that's been forever etched into the history of music. They laid down the second-line New Orleans grooves like it was nobody's business' and then they would take it down and get quiet. They had everybody hanging on every word when they did a four-part harmony arrangement of the Dead's "Attics of My Life." It was a stunner--hair-standing-on-end gorgeous. They tried a similar arrangement for "Ripple'" but the magic wasn't quite there the same way it connected on "Attics." Levon sings less and less these days' and he gave it a shot on a verse in "The Weight'" but didn't have it on this day. Still' the presence of Levon and Bob alone propelled every musician onstage' and gave the audience one hell of a show.
When moe. took the stage on Sunday it was my 100th time seeing them play' and they made it special. But before I get into this' Rubblebucket killed it between sets on Sunday--by far the best band on the "Buzz Stage" all weekend. Inspired and fiery. OK' back to the moe./Bob thing' because I feel this important--admittedly as a Deadhead who loves the way moe. improvises and also still loves the way the remaining members of the Dead improvise (and have evolved). It was a complete thrill to have Bob Weir join them for a good chunk of their first set. To hear them get down and dirty in "The Other One"->"Smokestack Lightning"->"The Other One" sandwich and then hearing them stretch out on "Feel Like A Stranger" will righteously sit in the trunk of musical memories from moe.down. I think this one will always surface toward the top.
Having the two improvisational American languages morph together was huge' but it was when they played Bob Dylan's "Stuck Inside of Mobile With the Memphis Blues Again" that things came full-circle. Hearing the thread of moe.' Grateful Dead and Dylan encapsulated for a moment at moe.down was profound. It once again transcended the boundaries of what could be achieved in a weekend of music and community. Until next year.
related articles
Shows: moe.
Shows: moe.down 15
Shows: Jungle Jam 2014
Shows: moe.
Shows: moe.
More on:
moe.
,
TV on the Radio
,
Bob Weir
,
Rubblebucket
,
Railroad Earth
,
The New Mastersounds
,
Levon Helm Band
,
The Brew
,
Slightly Stoopid
,
The Ragbirds
,
Dangermuffin
,
Gary Clark Jr.
,
Bruce Hornsby and the Noisemakers
,
Ween
,
Ozomatli