Shows
Royal Family Affair 2011
August 12-14, 2011
at Stratton Mountain in Bondville' VT
by Andrea Kosek
|
photography by Mike Wren
August 18, 2011
page 2 of 2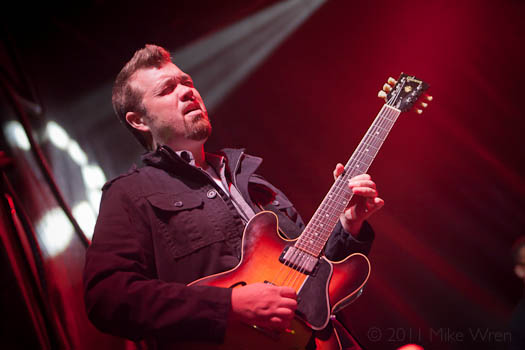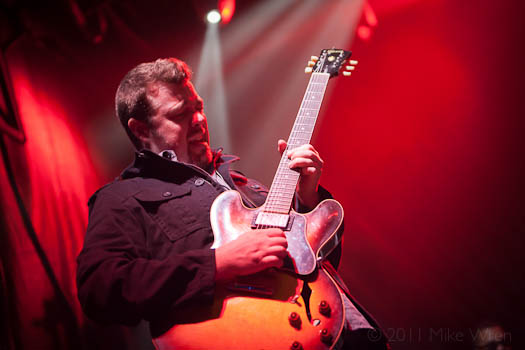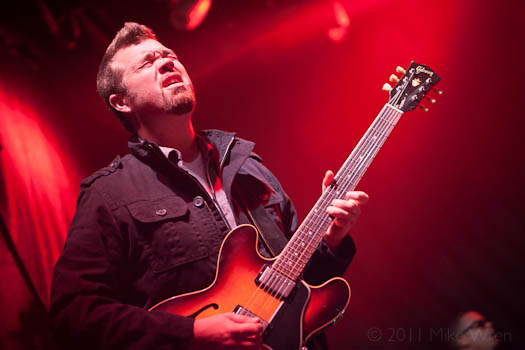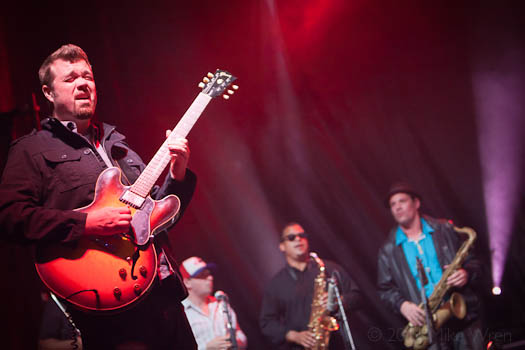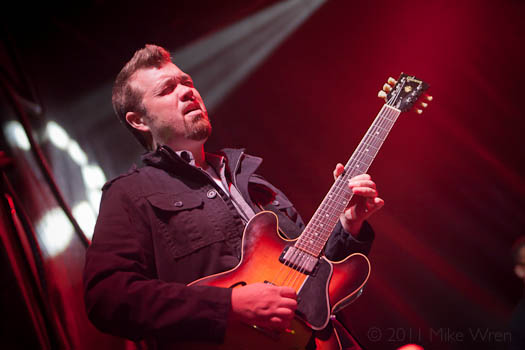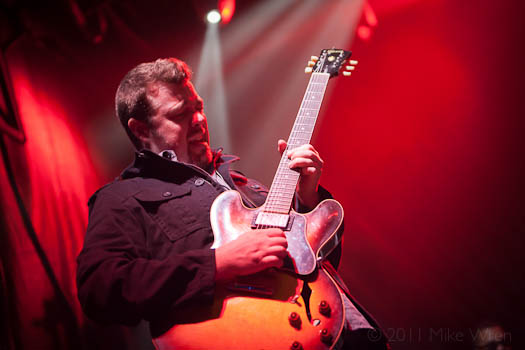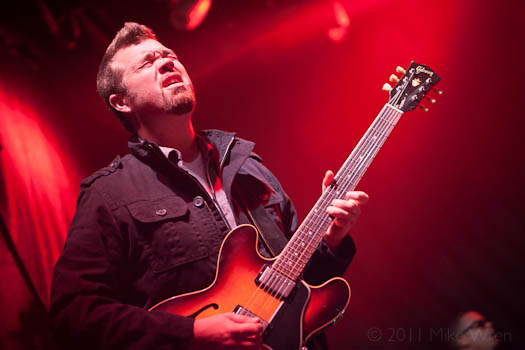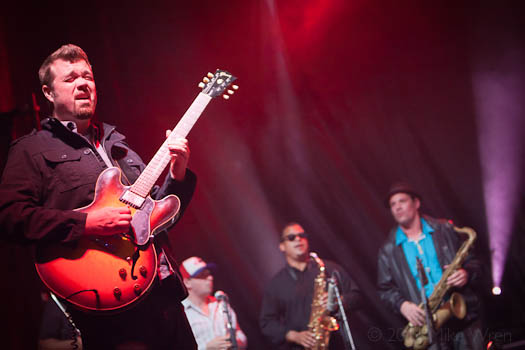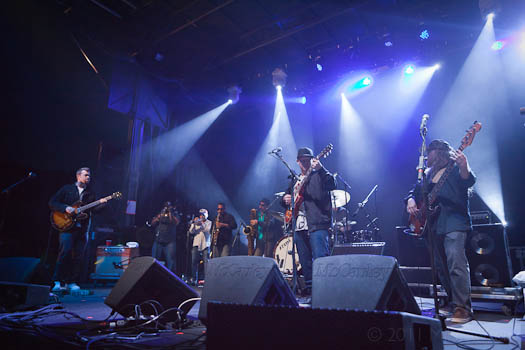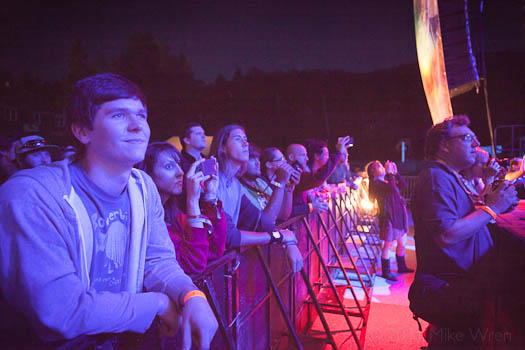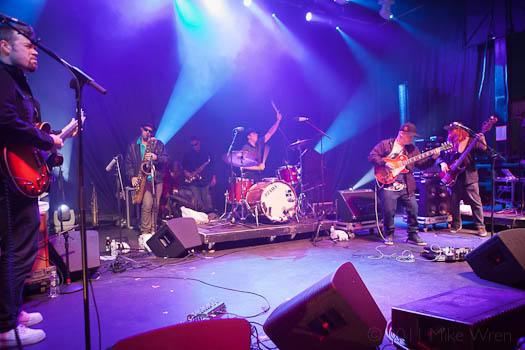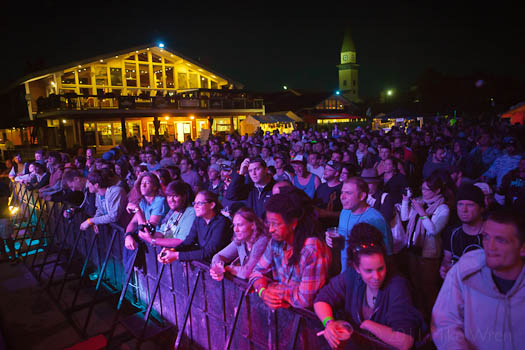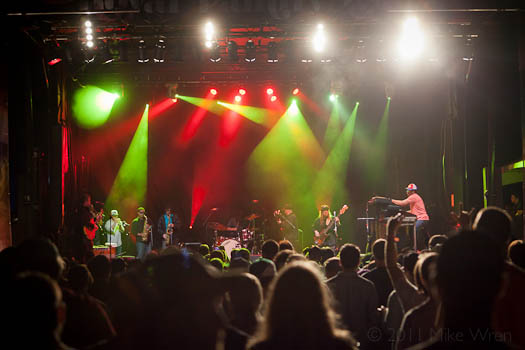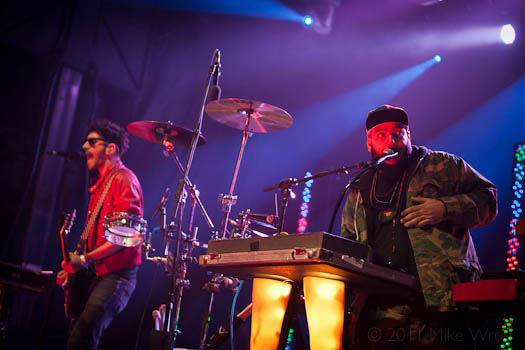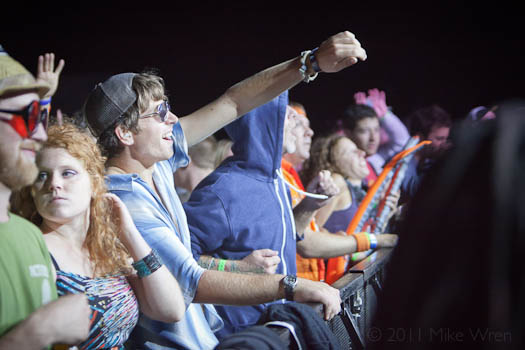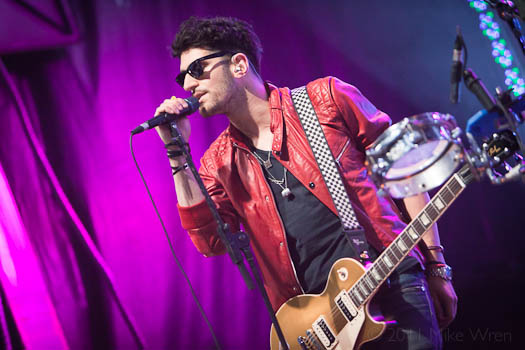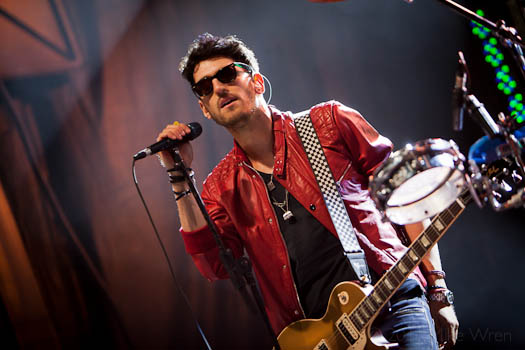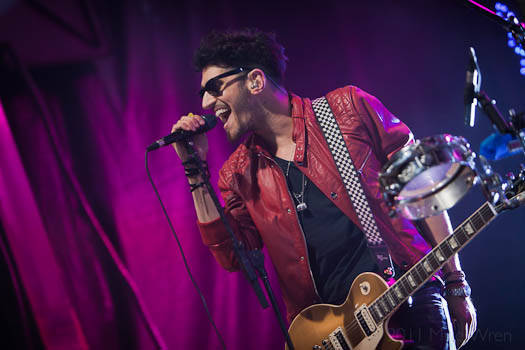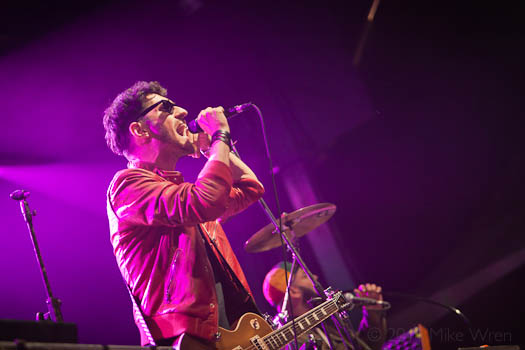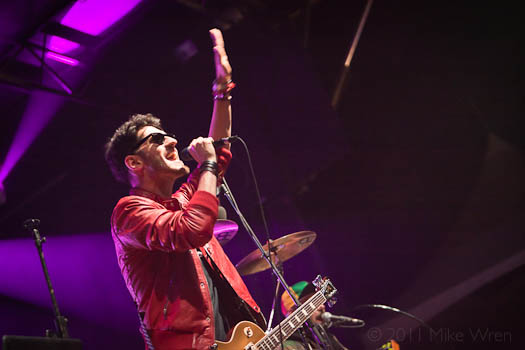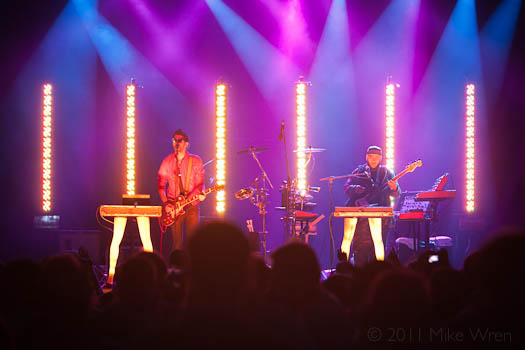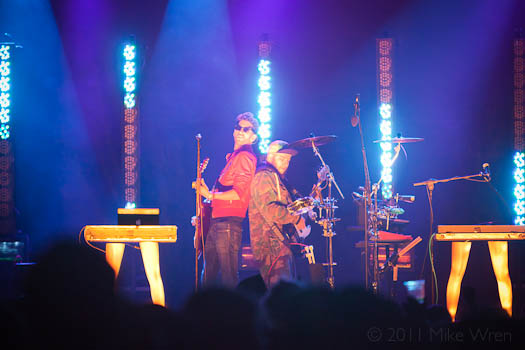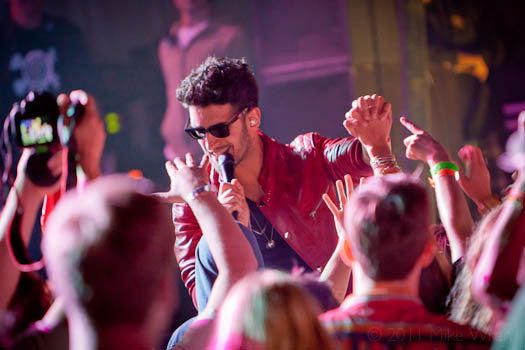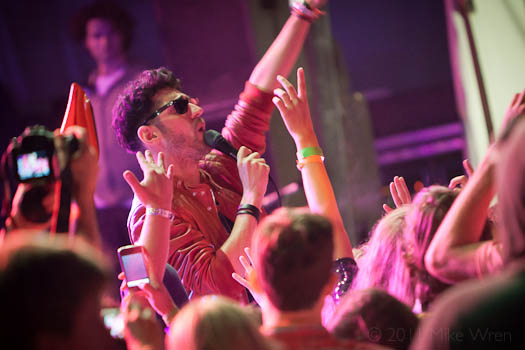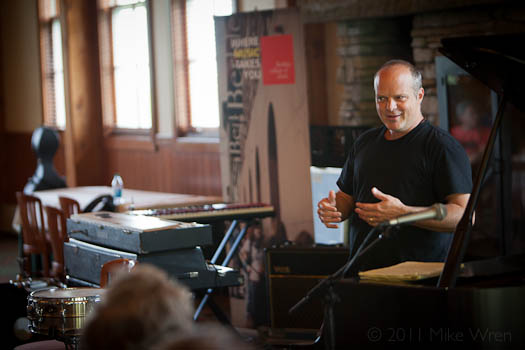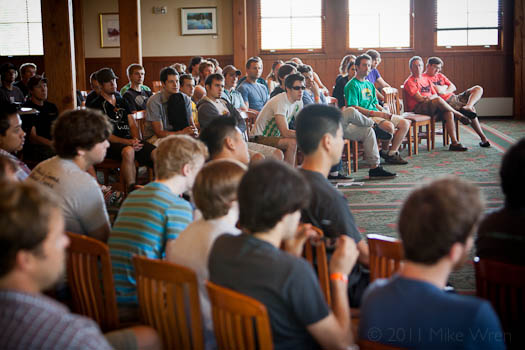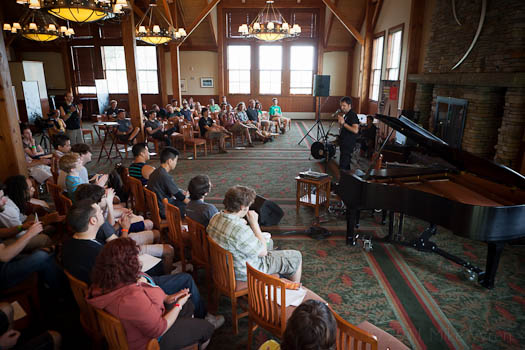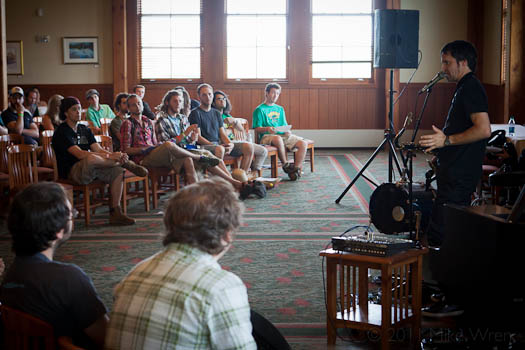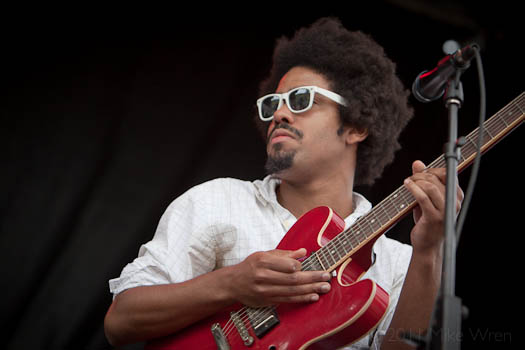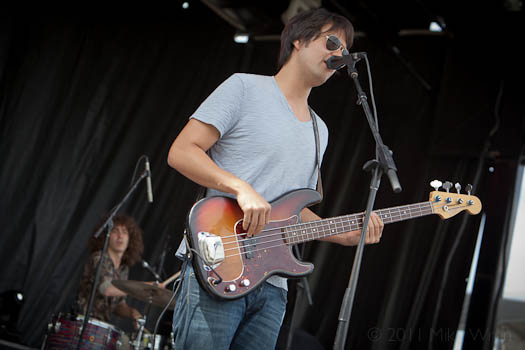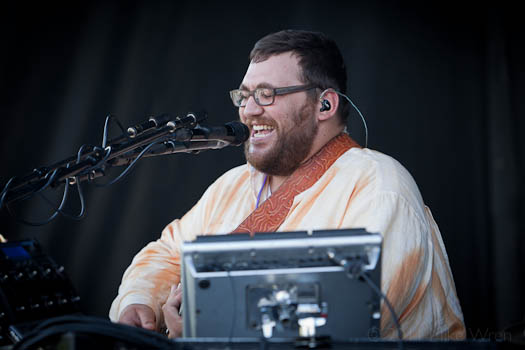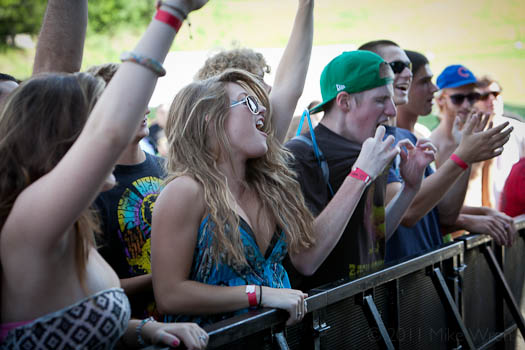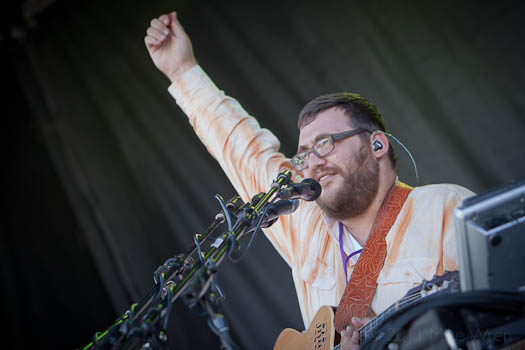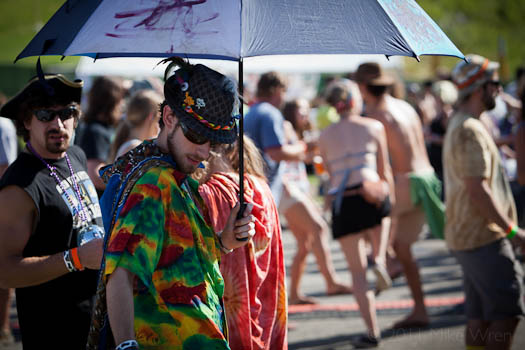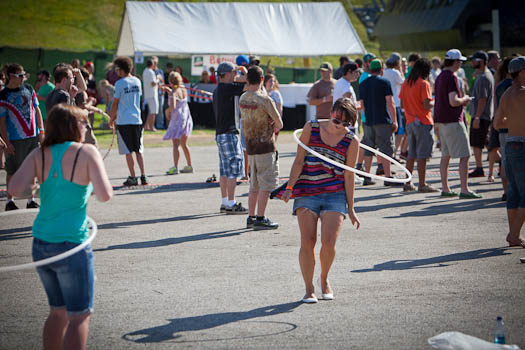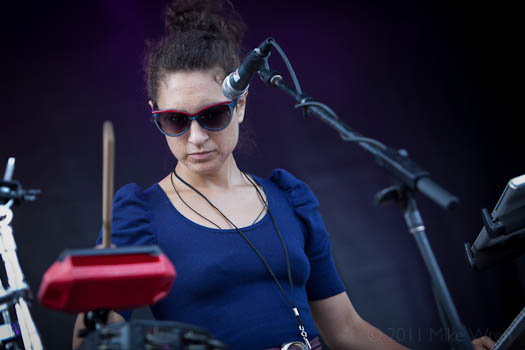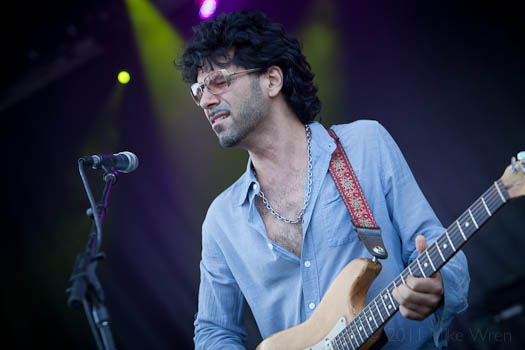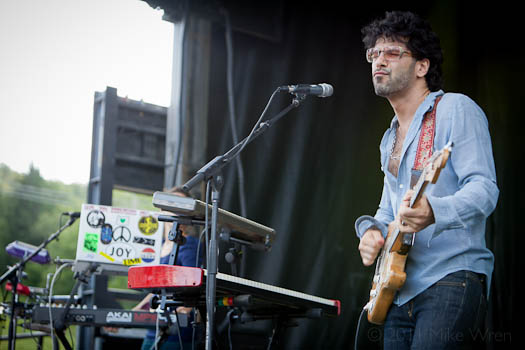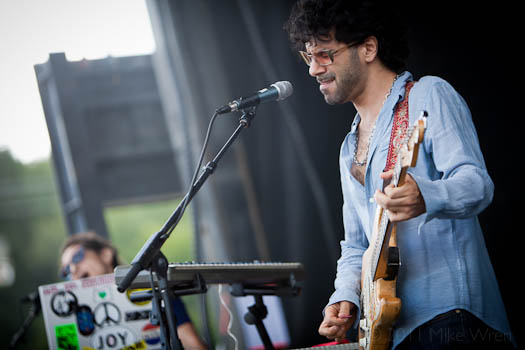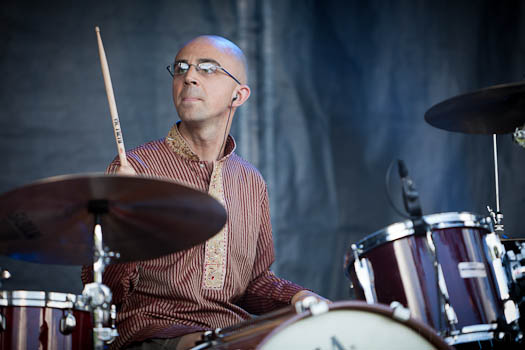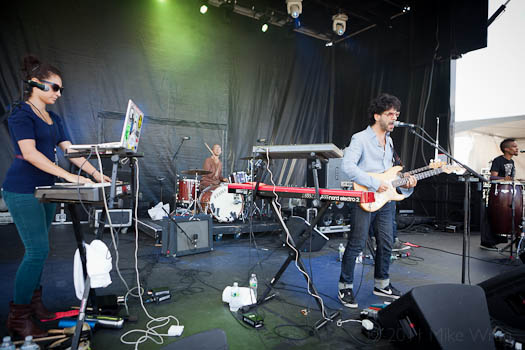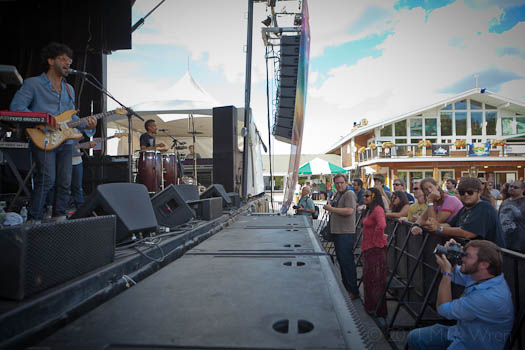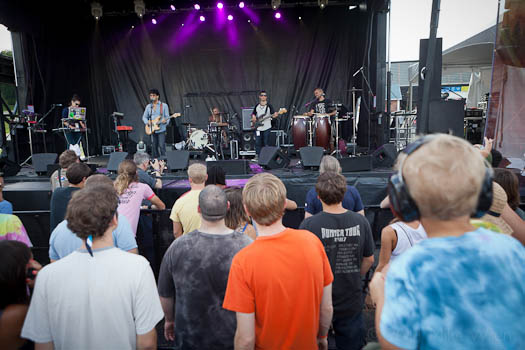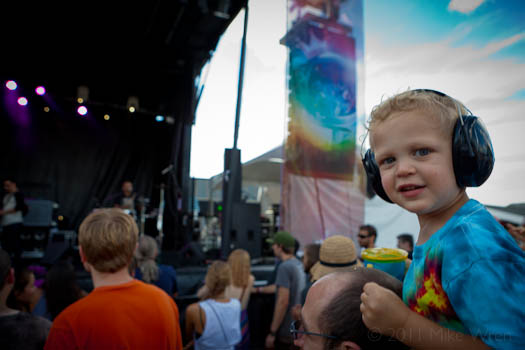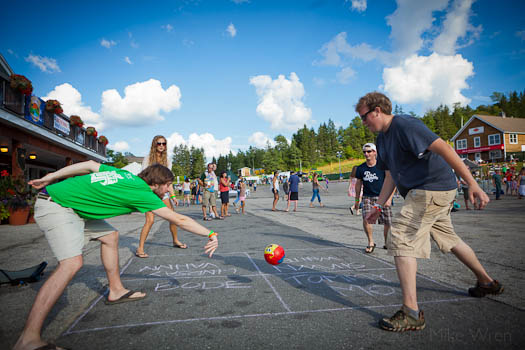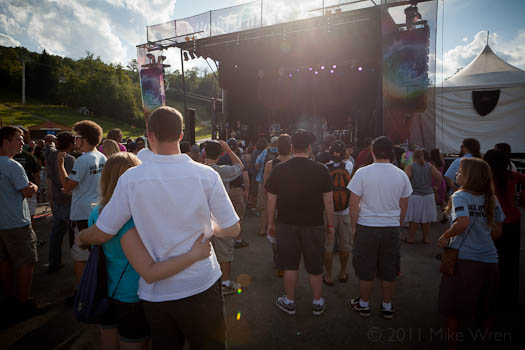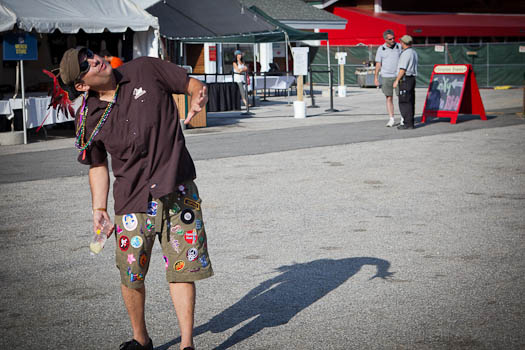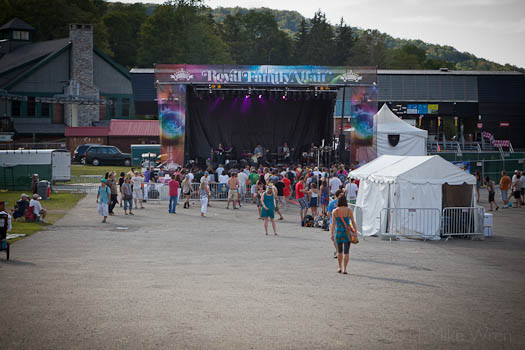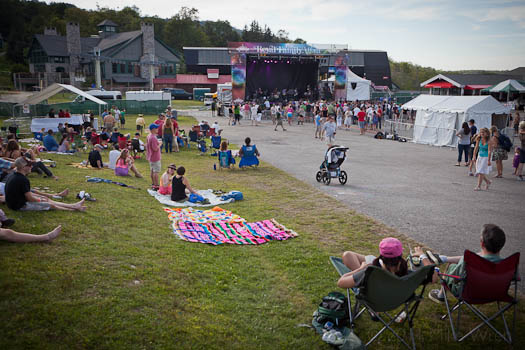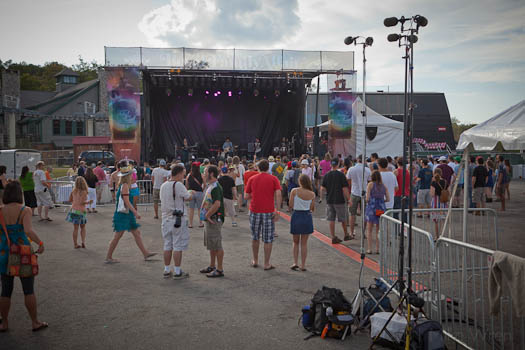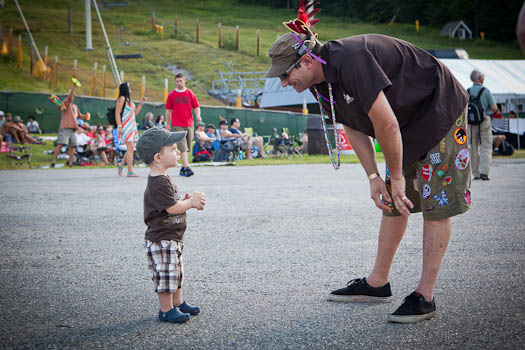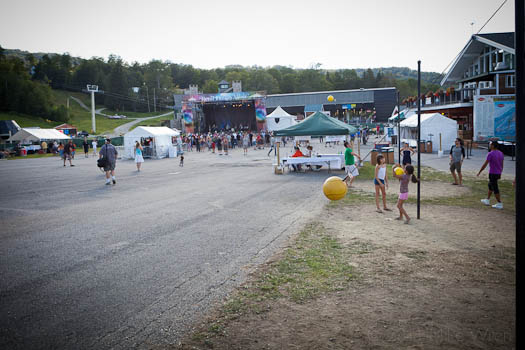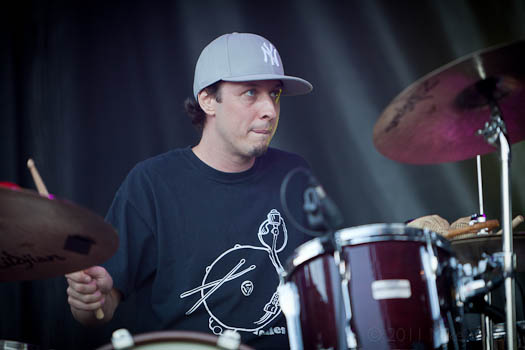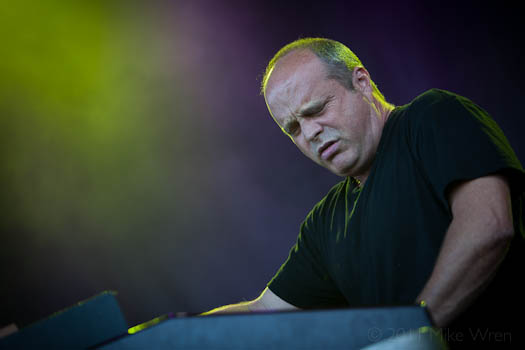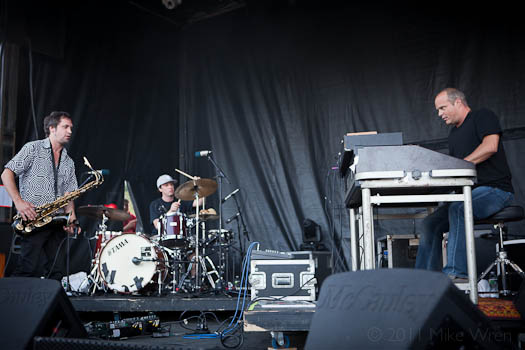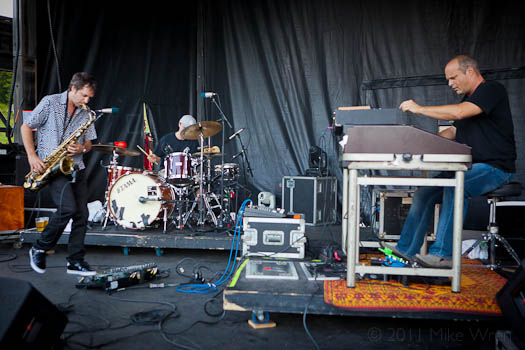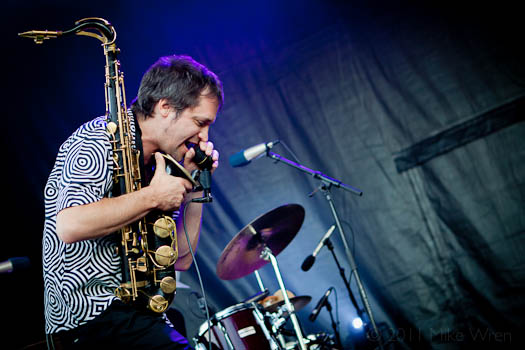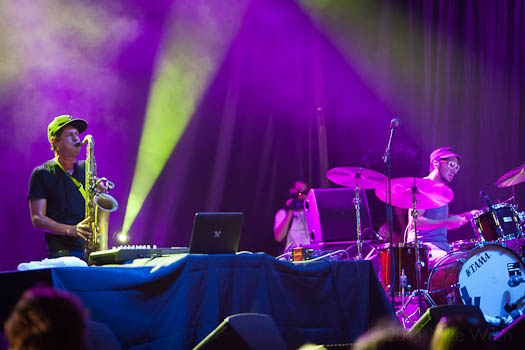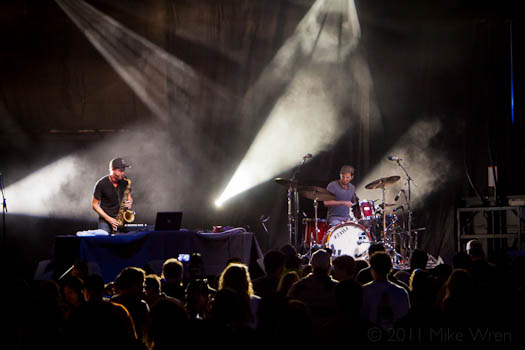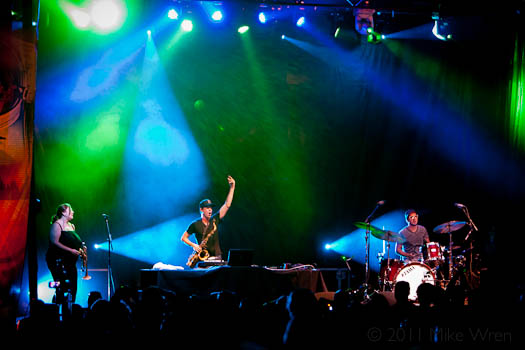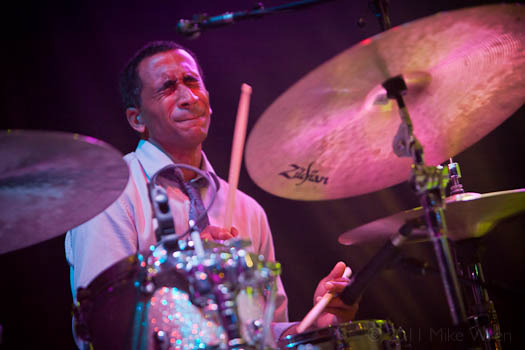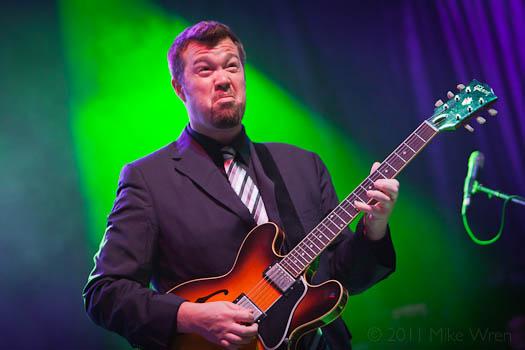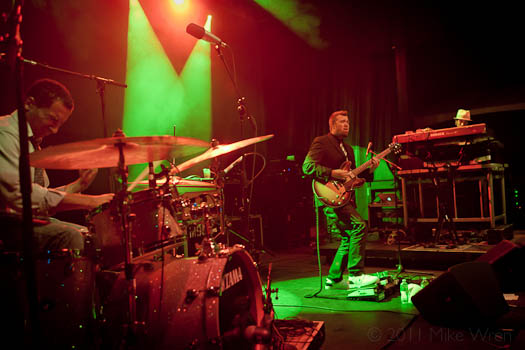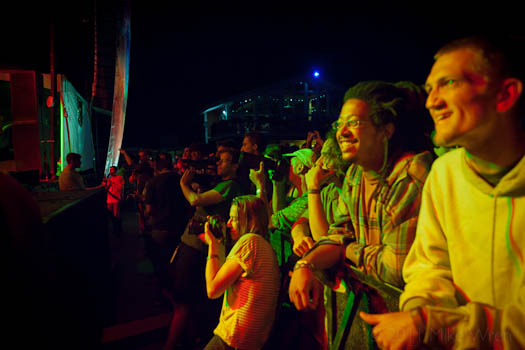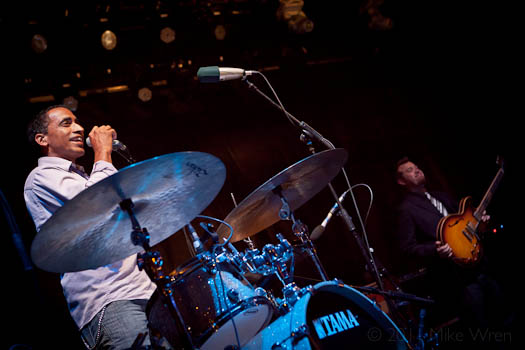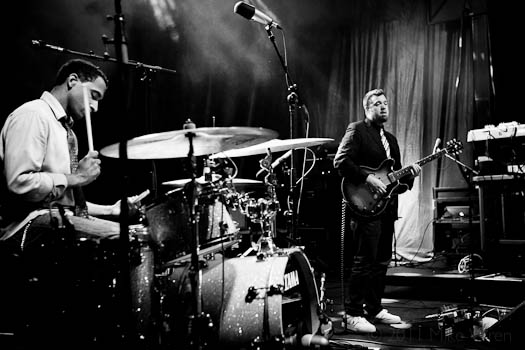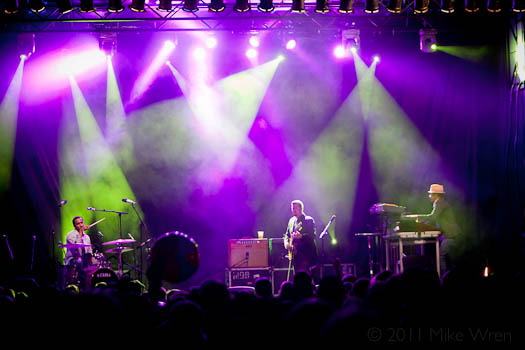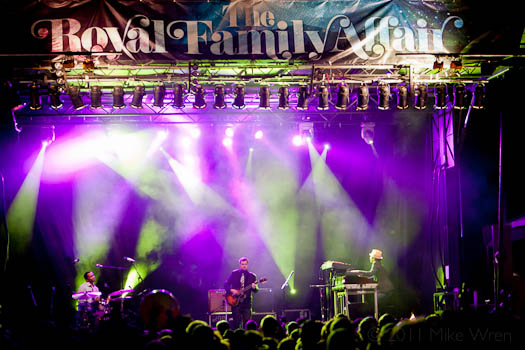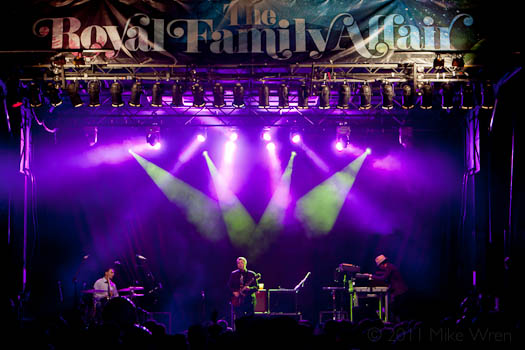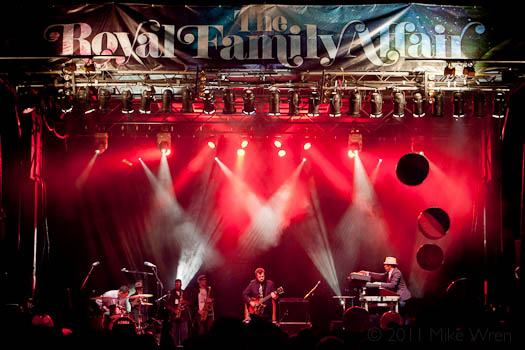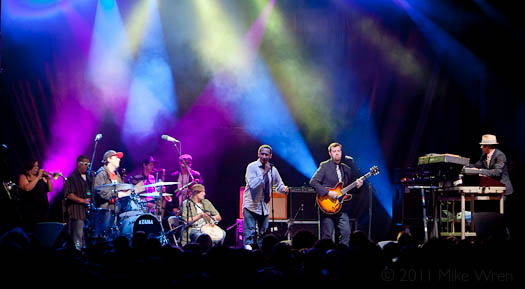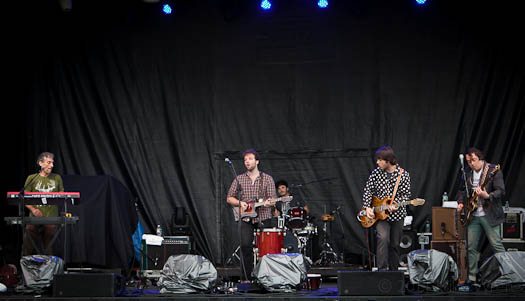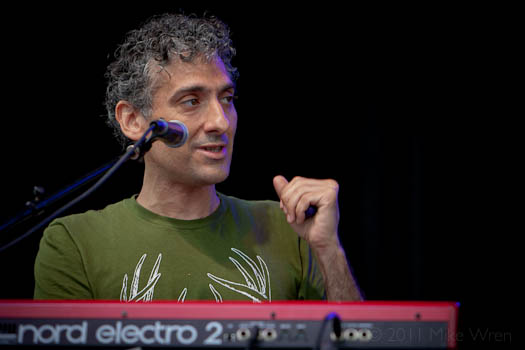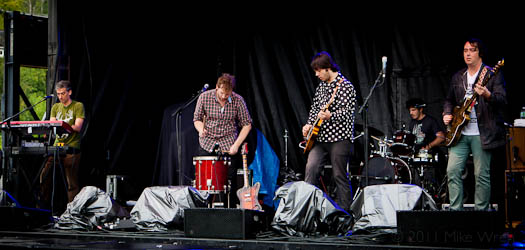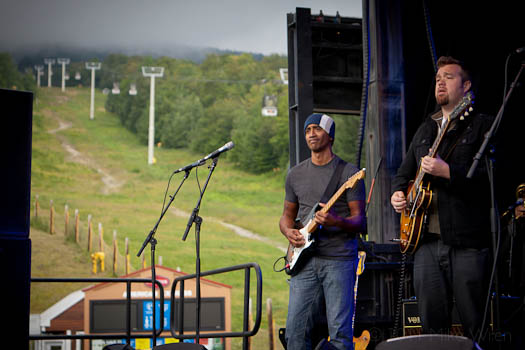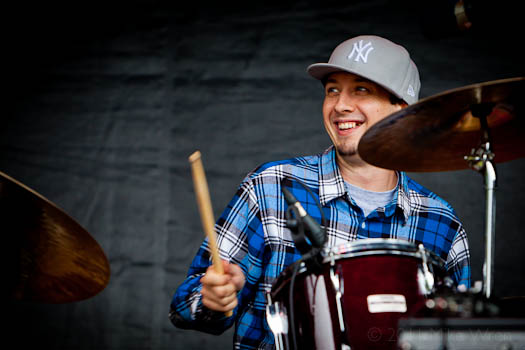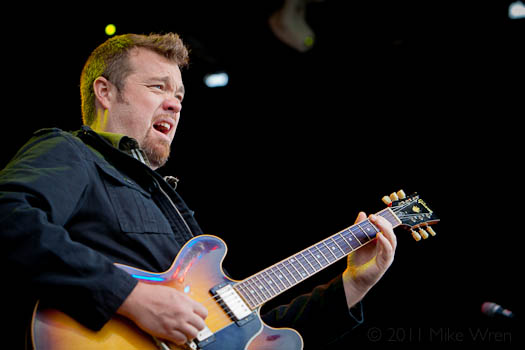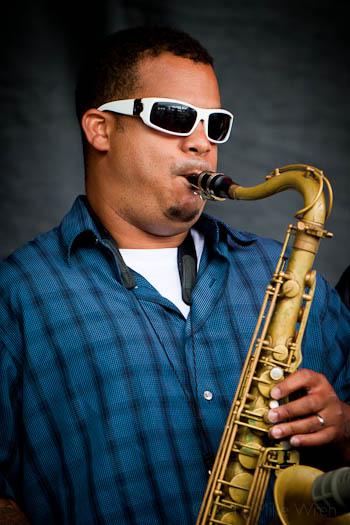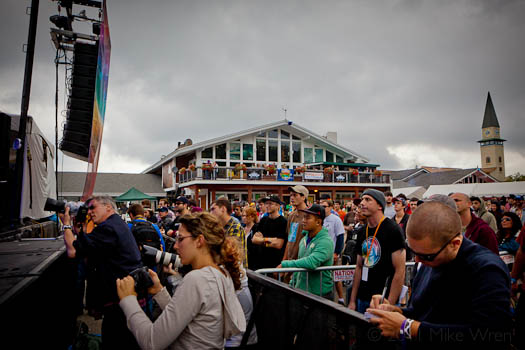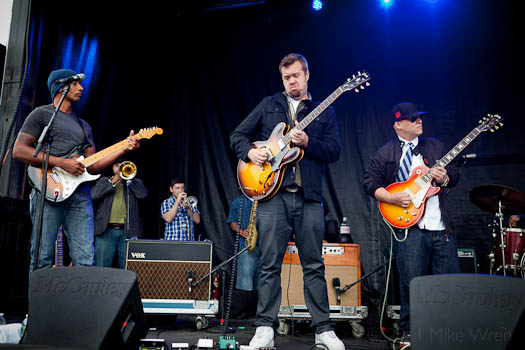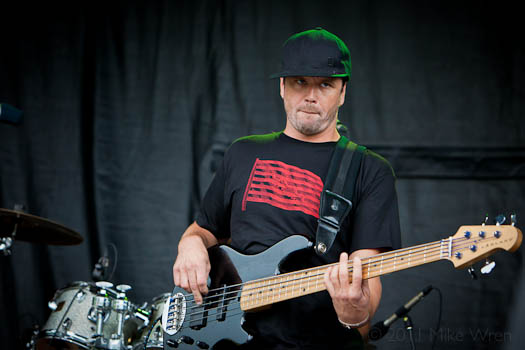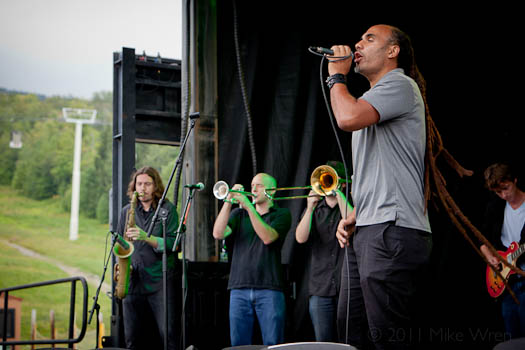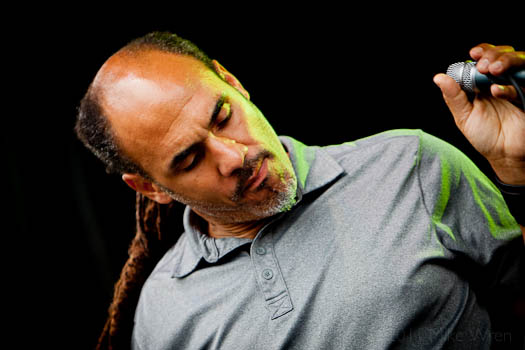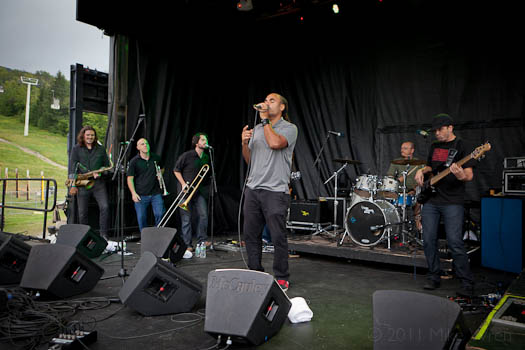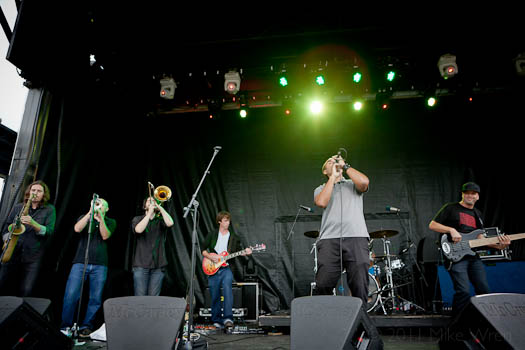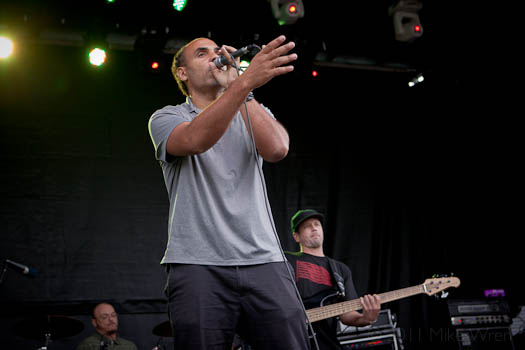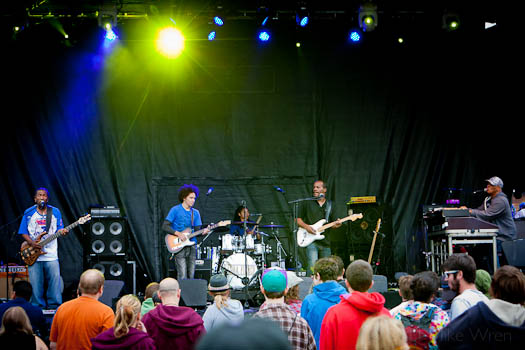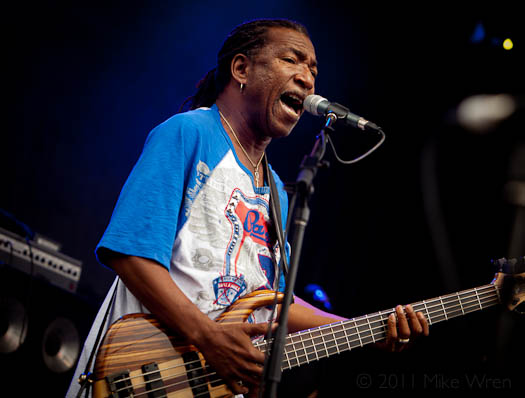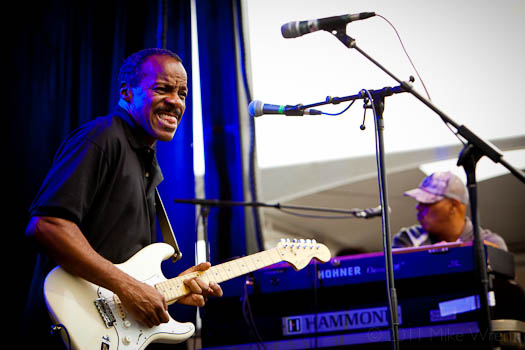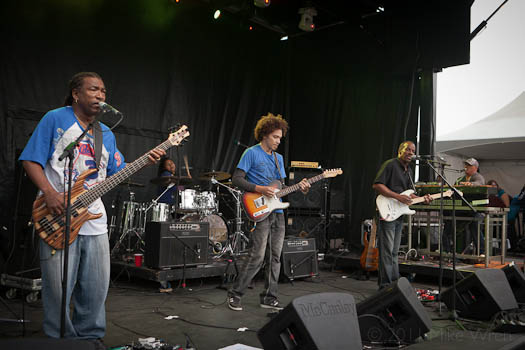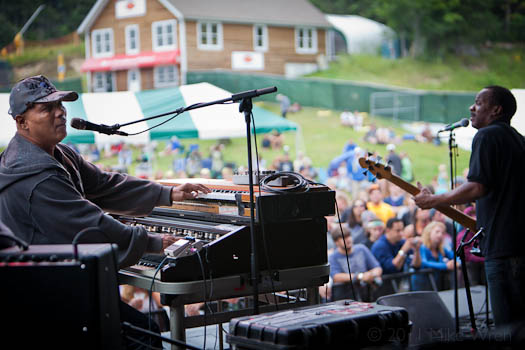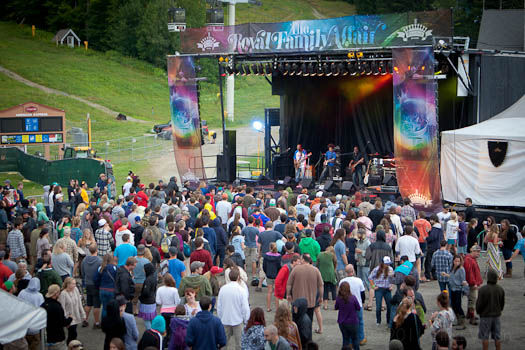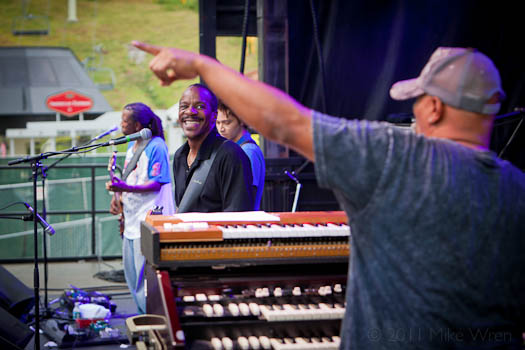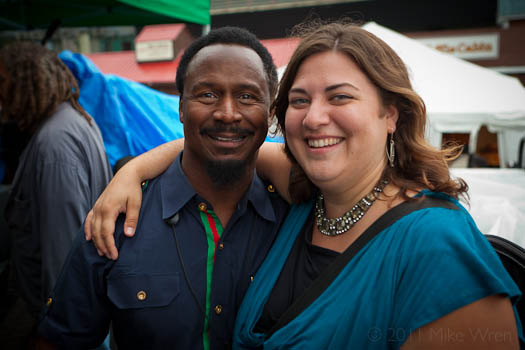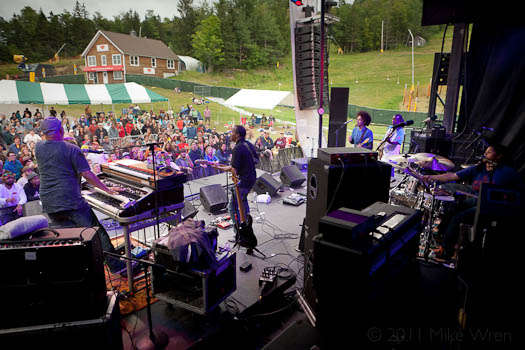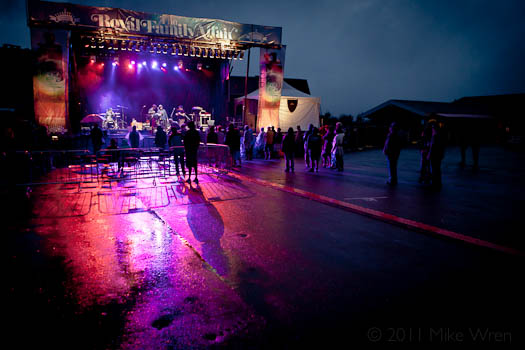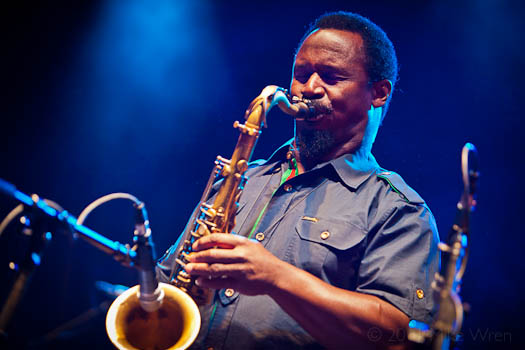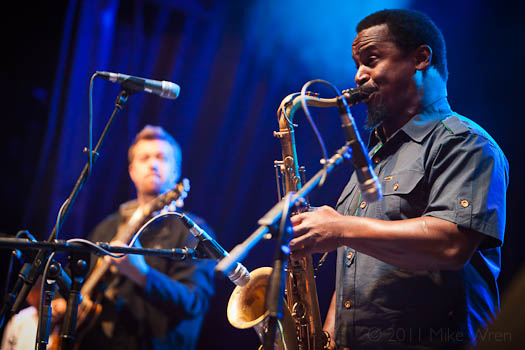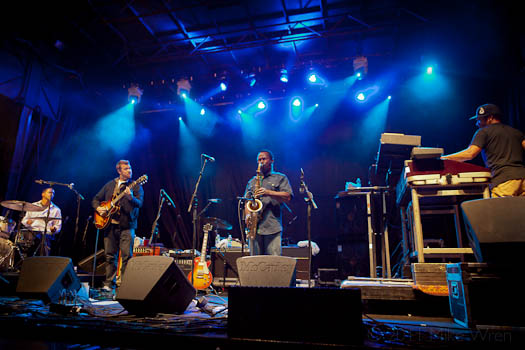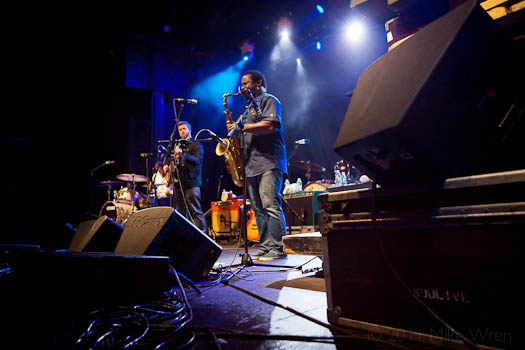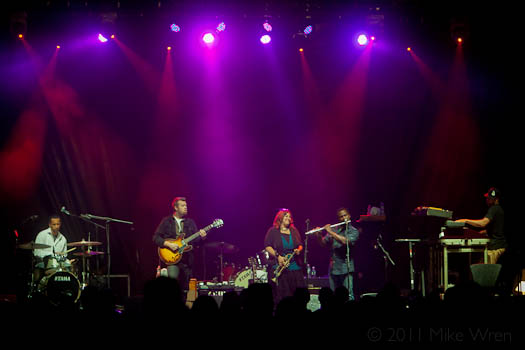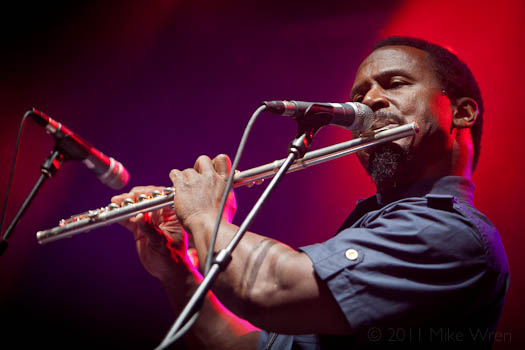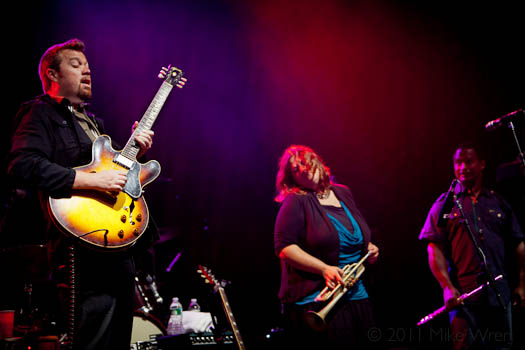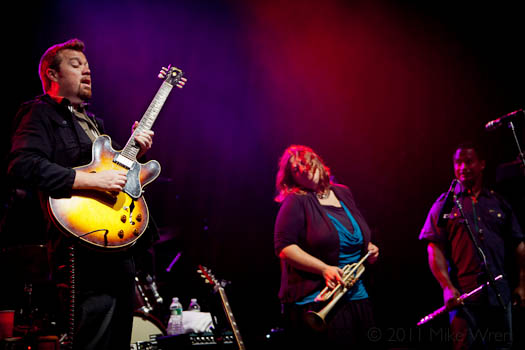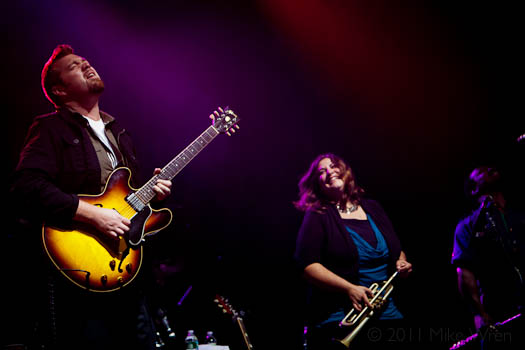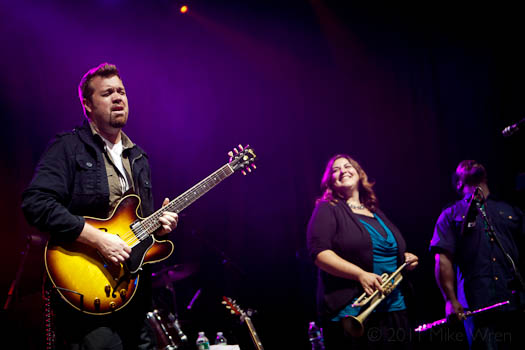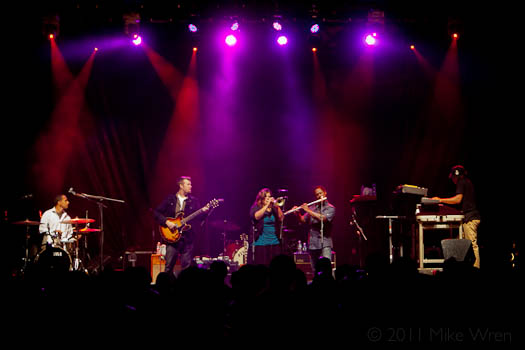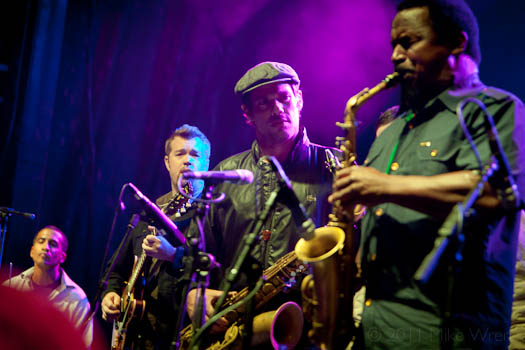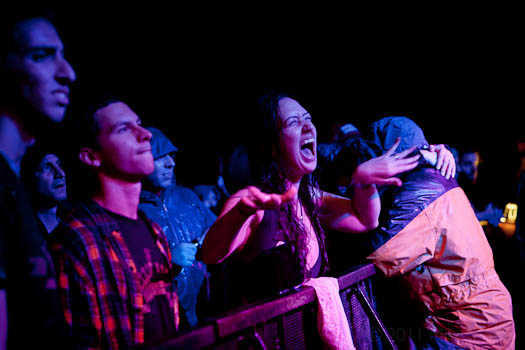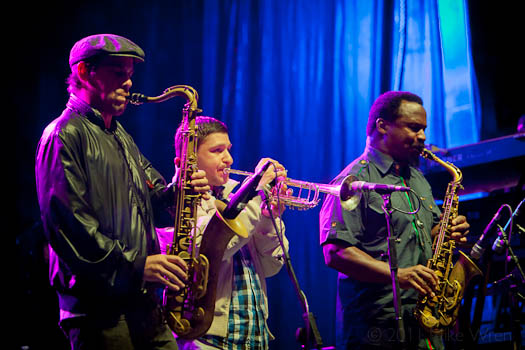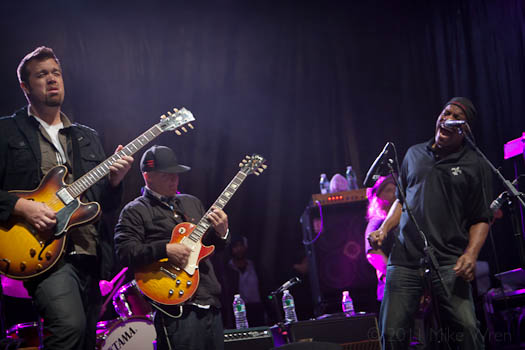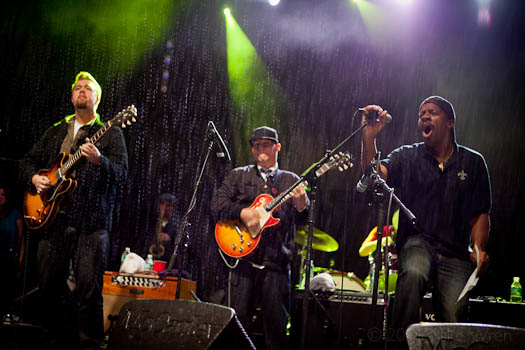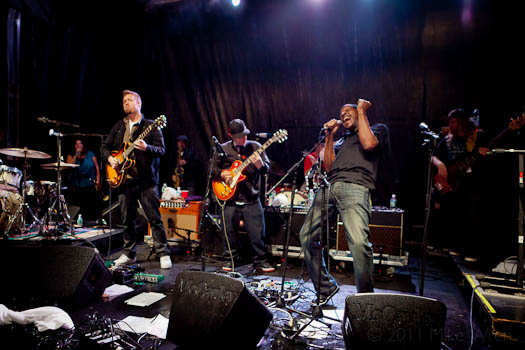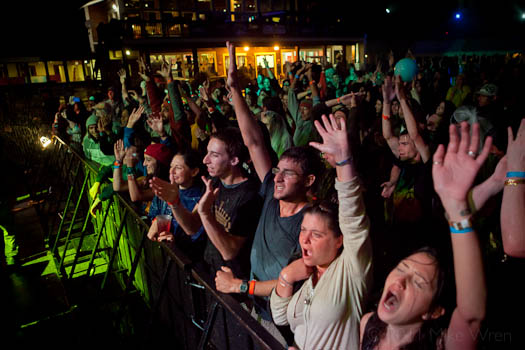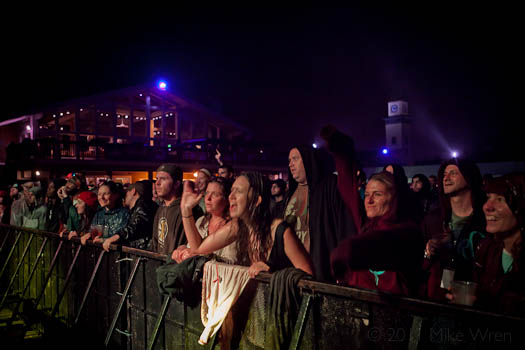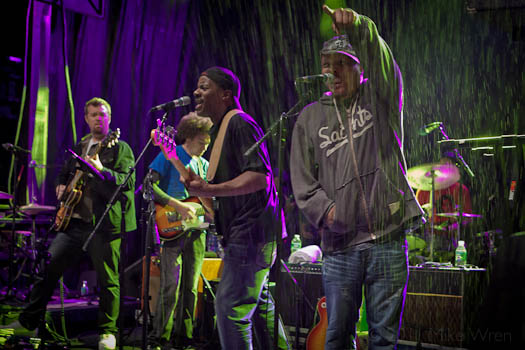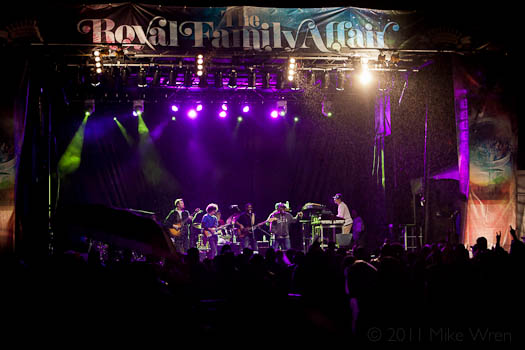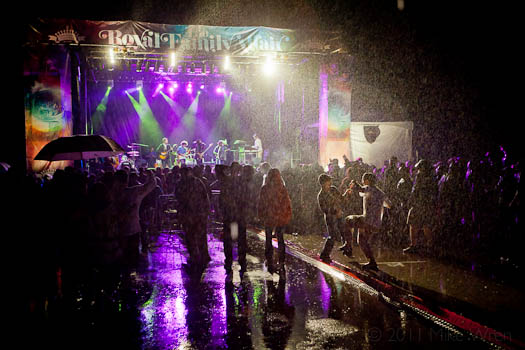 Sunday was the last day of music, with the remainder of workshops starting at noon. Adam Deitch began the seminars with "The Science Behind Breaks," and Eric Krasno gave advice on expanding your musical vocabulary and improv. Neal Evans of Soulive closed the workshops with a focus on songwriting and musical composition.
With rain joining the party, there were rumors the music had moved inside to the Base Lodge West Wing. However that wasn't the case after 3 o'clock when Neal Evans and company played on the main stage with some tunes to move to. Accompanied by his fellow Soulive band mates with Adam Deitch on drums and the Shady Horns providing some sassy brass, Neal Evans conducted the musicians, playing new material set to be released on his first upcoming solo album.
With the music about an hour behind, John Brown's Body came on just before 5 P.M. to play some righteous reggae in the rain. A nine-piece future roots-reggae band hailing from parts of Boston, Massachusetts and Ithaca, New York, these guys uplifted the crowd from the gloomy late afternoon drizzle with their vivacious enthusiasm and melodic dub music. Lead singer Elliot Martin and his awesome head of dreads spun around stage as his reverberated and decayed vocals shimmered through the crowd as if the sun's energy was actually present throughout the set.
Around six-thirty p.m. and an hour behind schedule, Ivan Neville's Dumpstaphunk reignited the funk flame with their colossal style of New Orleans' inspired music. It was hard for anybody to sit still during this set as Royal Family ragers emerged from their lawn chairs and strutted all over the main stage area. The rain picked up but certainly didn't put a damper on the music. However, I was gone before the Royal Family All-Stars took the stage, so I had to miss the highly anticipated set of collaborations and appearances.
All in all, the Royal Family Affair was a profound music festival experience. "Keeping it in the family" proved to be a fantastic formula for collaborative improvisation as many musicians played over five sets the entire weekend (Eric Krasno, Neal Evans, Adam Deitch, Skerik, etc.) With all the sights and sounds surrounding you, it was hard not to find yourself thinking, "Is this really happening?" at times. Blissful arrangements, breath-taking views and intimate gatherings made this inaugural festival a success in multiple ways and thankfully it plans to make an even bigger and better return in 2012!
For those who missed this wonderful event, there is good news. The Royal Family Ball Fall Tour featuring Soulive and Lettuce will be hitting cities around the Northeast in October and November so make sure to check out the Royal Family Records website to find a date near you! Also, if you stop by the Royal Family Affair's news page, there are links to a few memorable performances from the weekend!!