Shows
Royal Family Affair 2011
August 12-14, 2011
at Stratton Mountain in Bondville' VT
by Andrea Kosek
|
photography by Mike Wren
August 18, 2011
page 1 of 2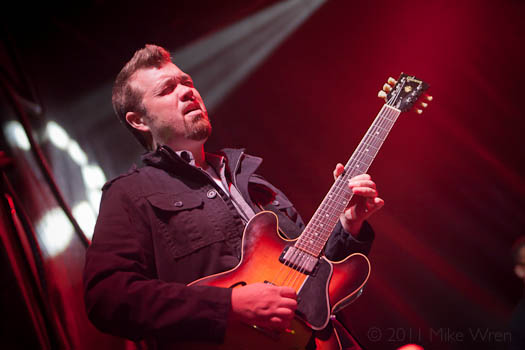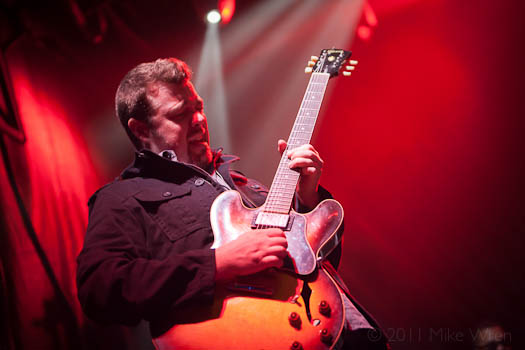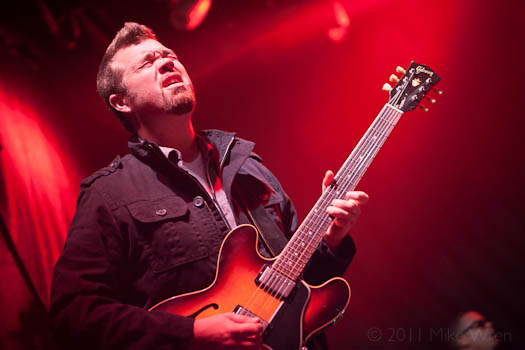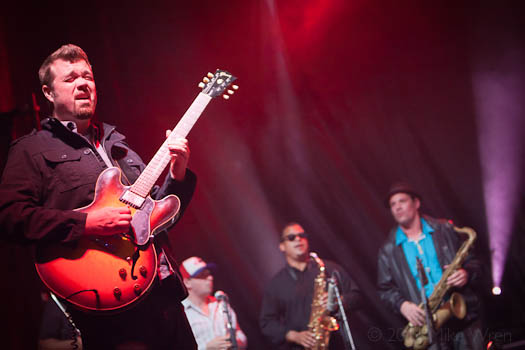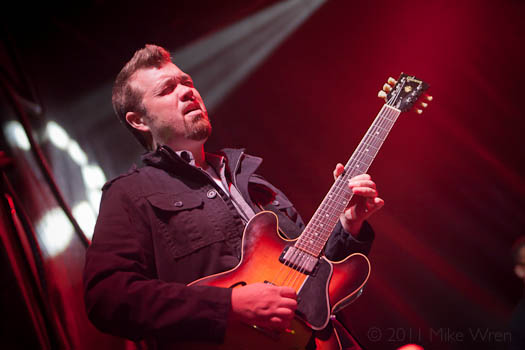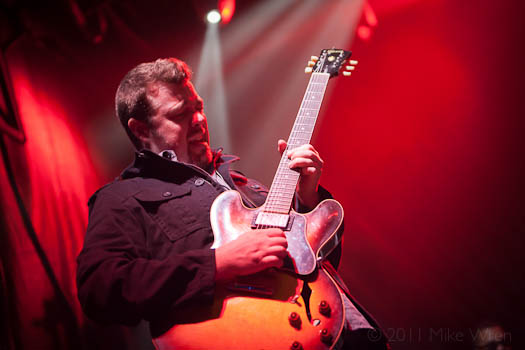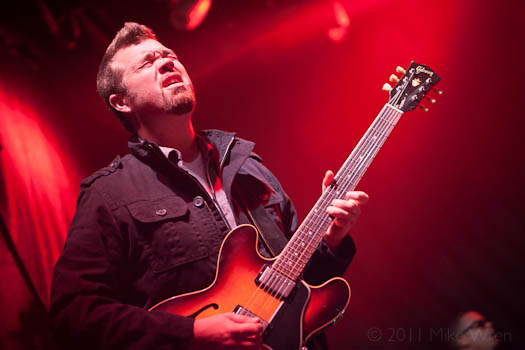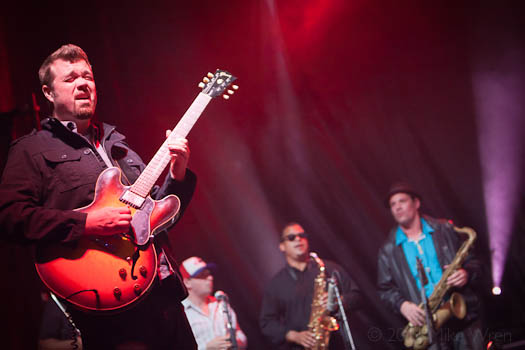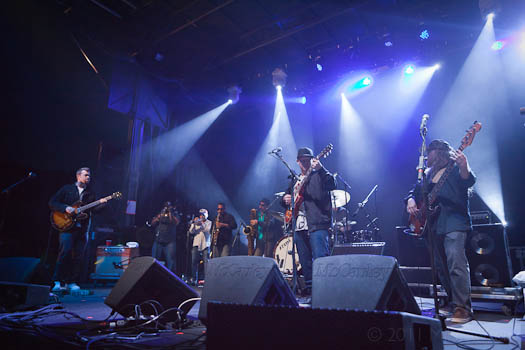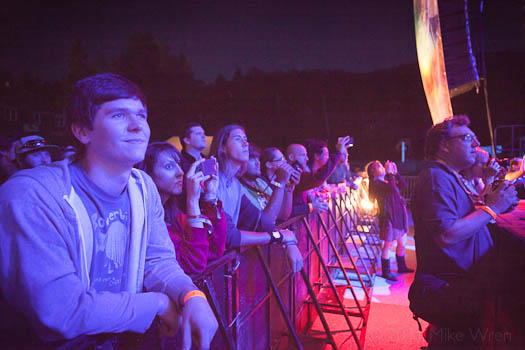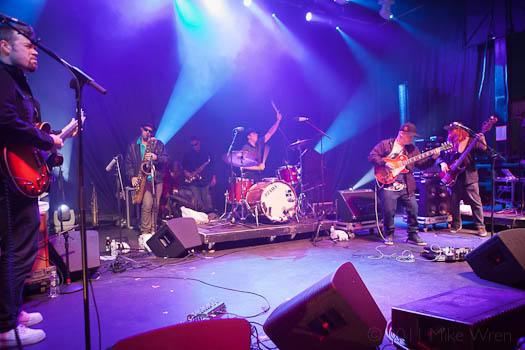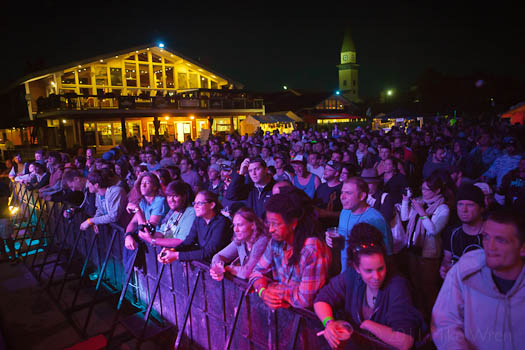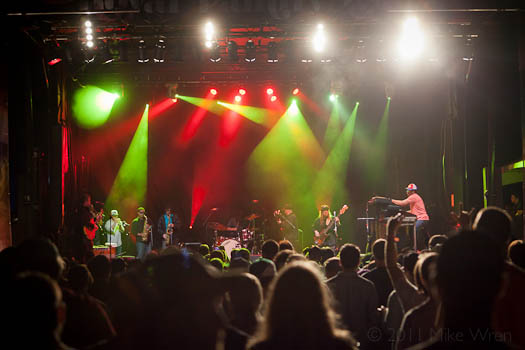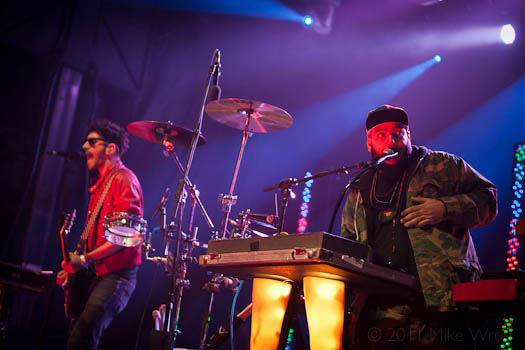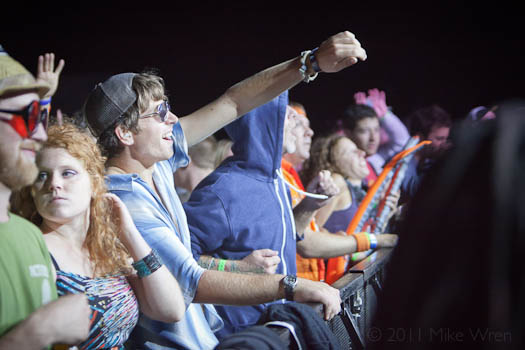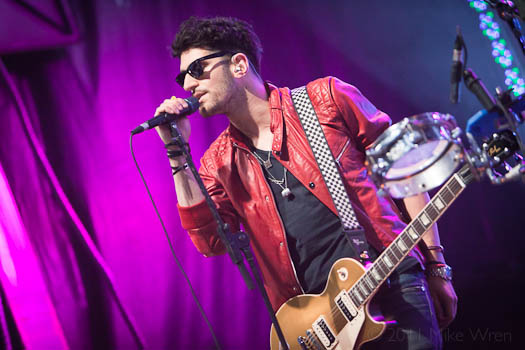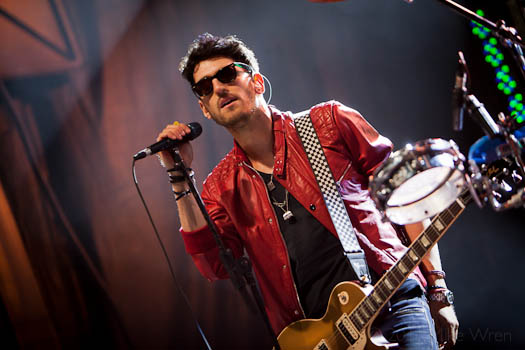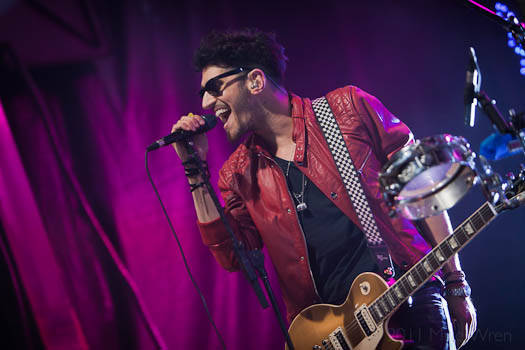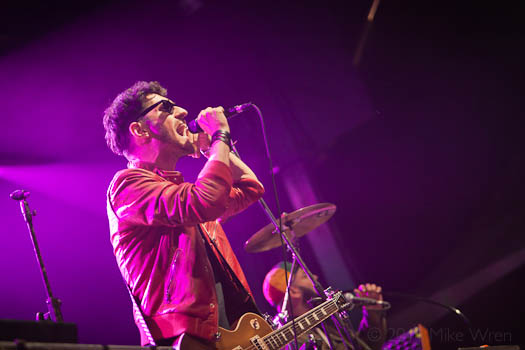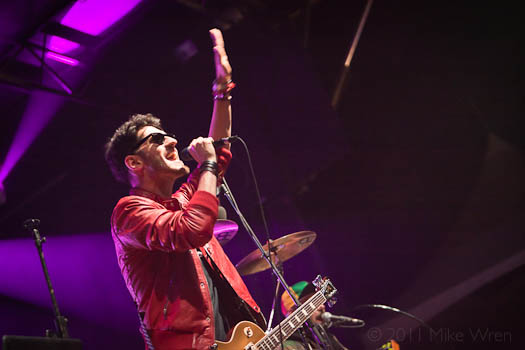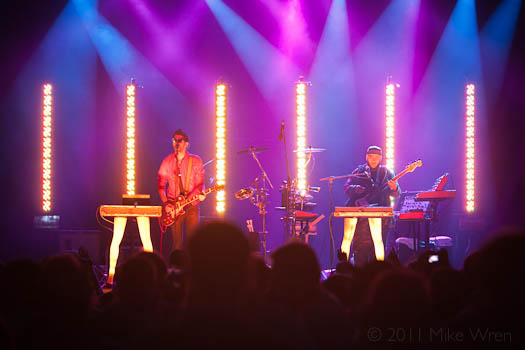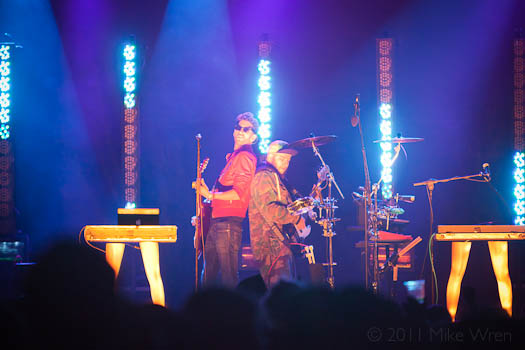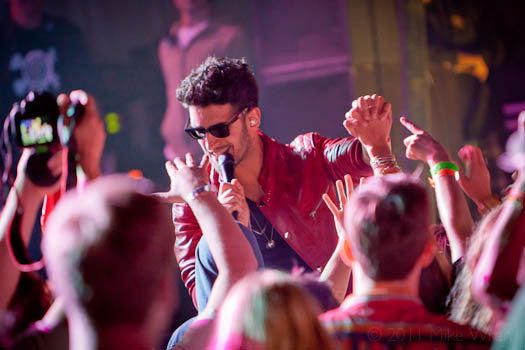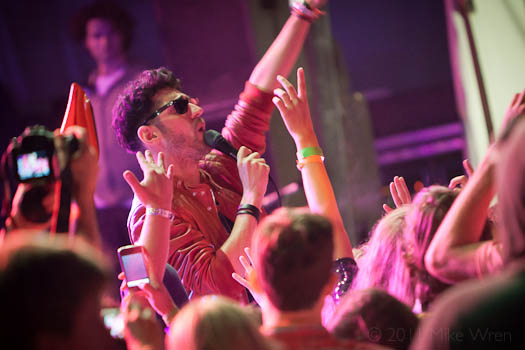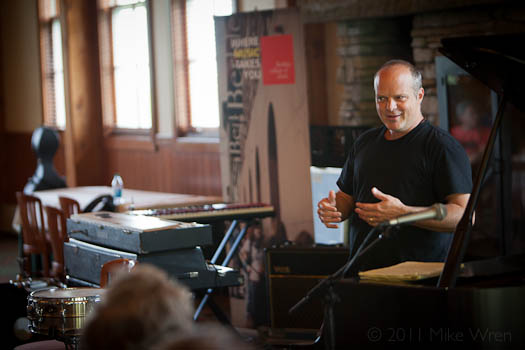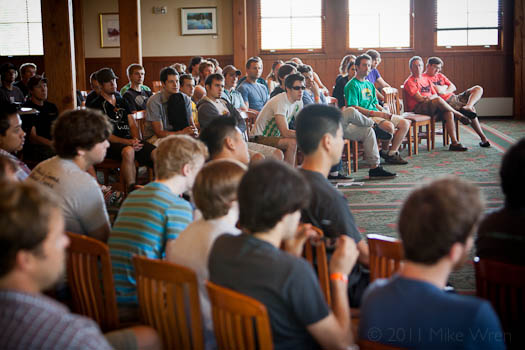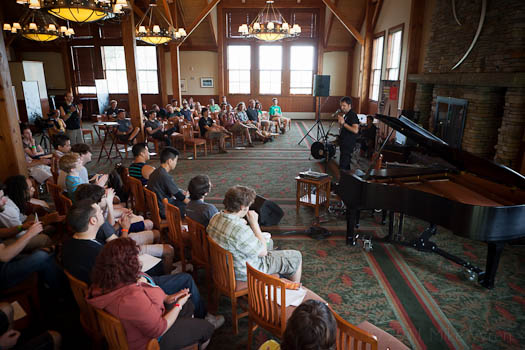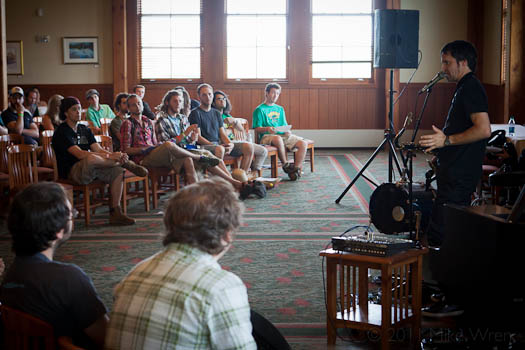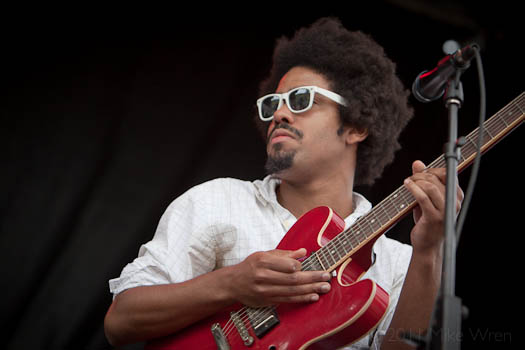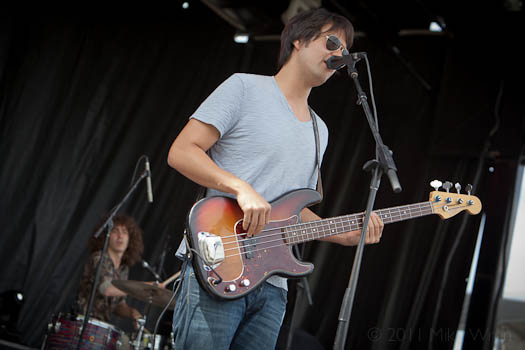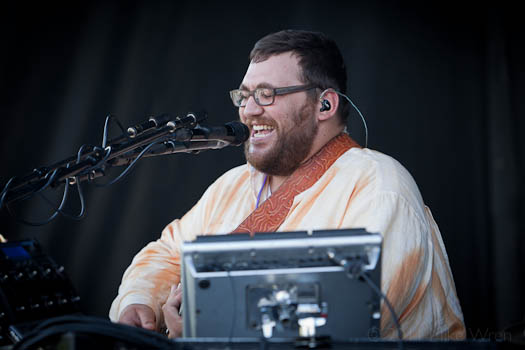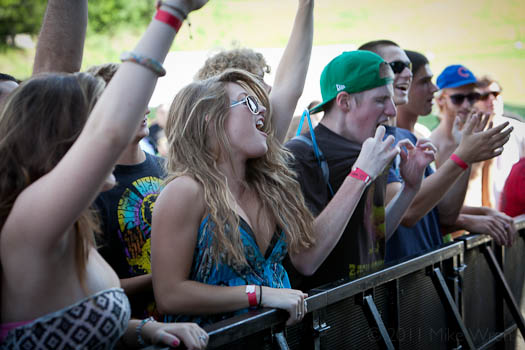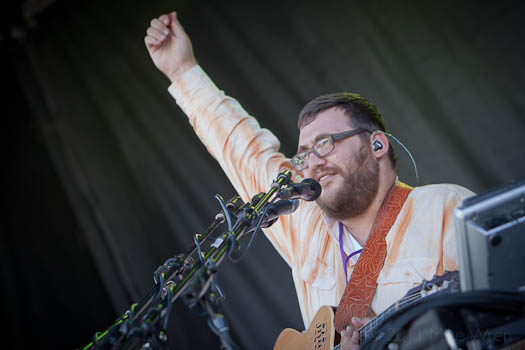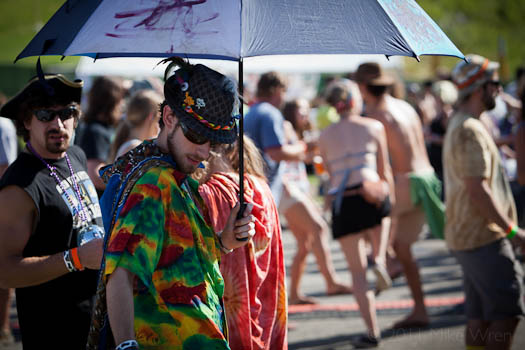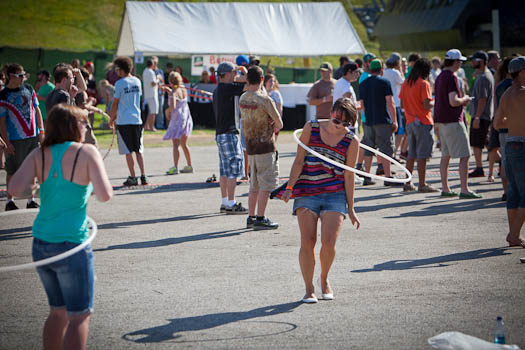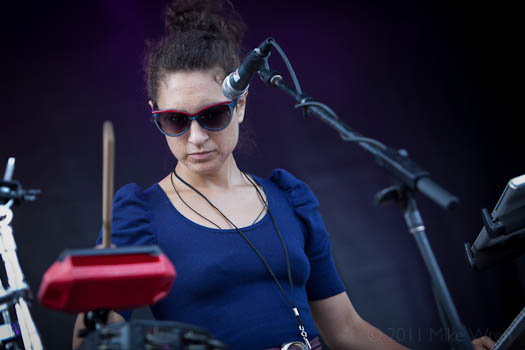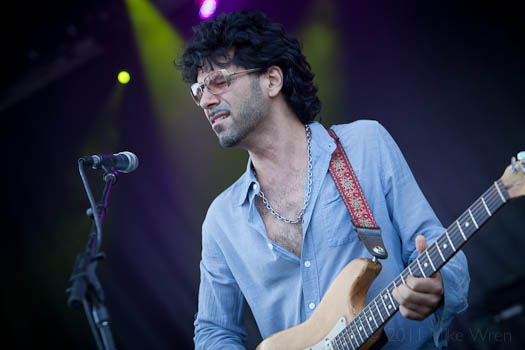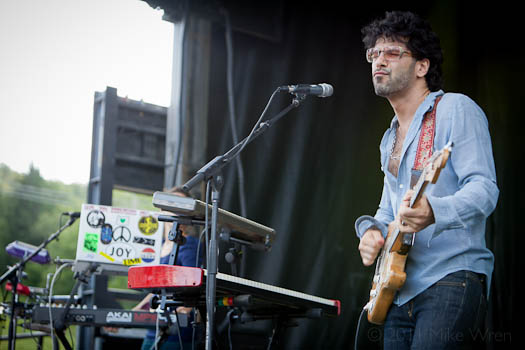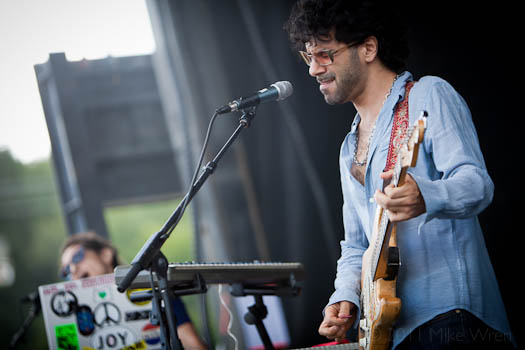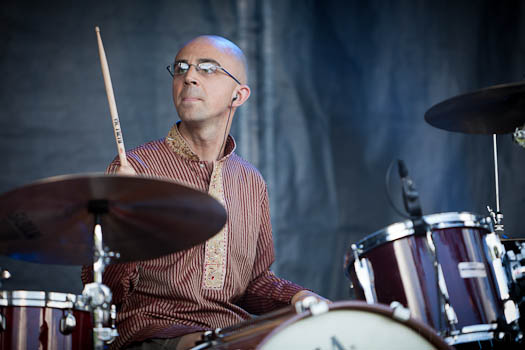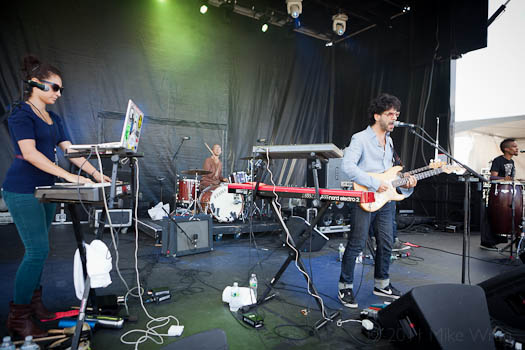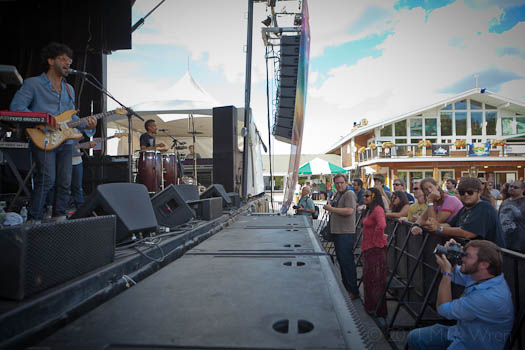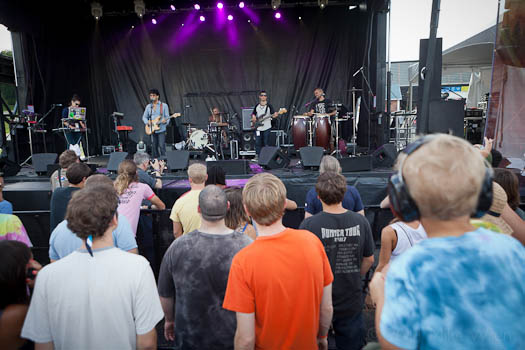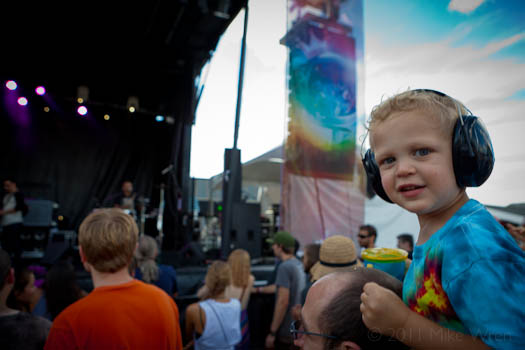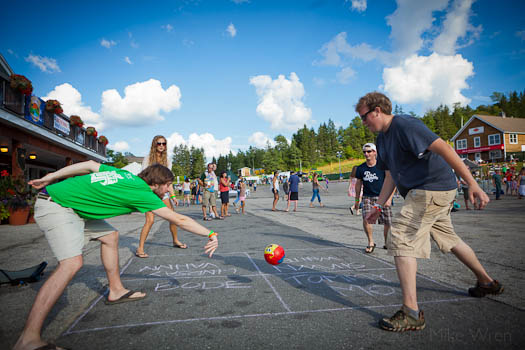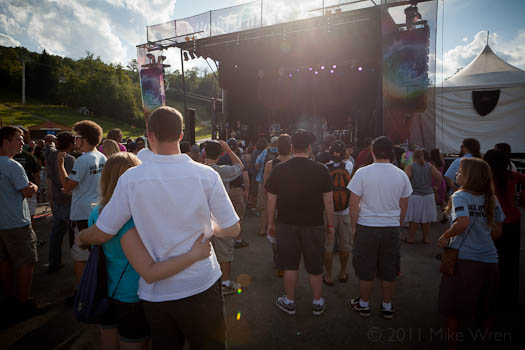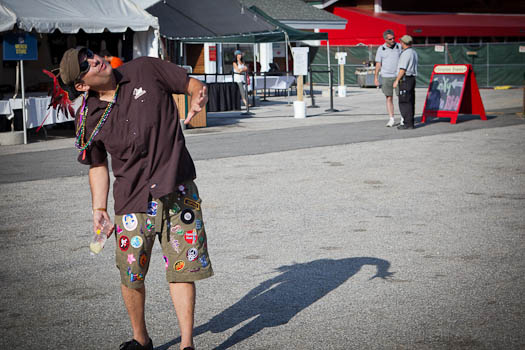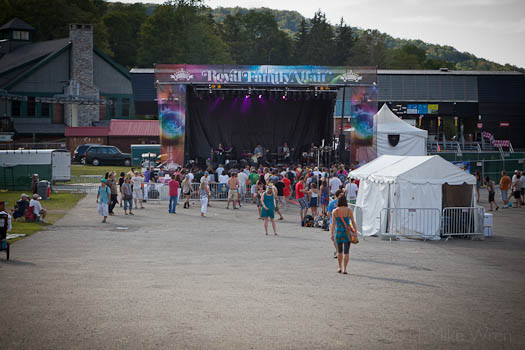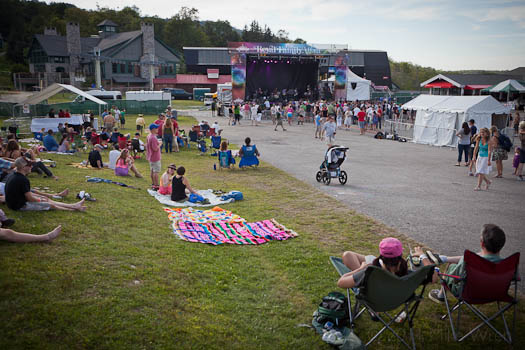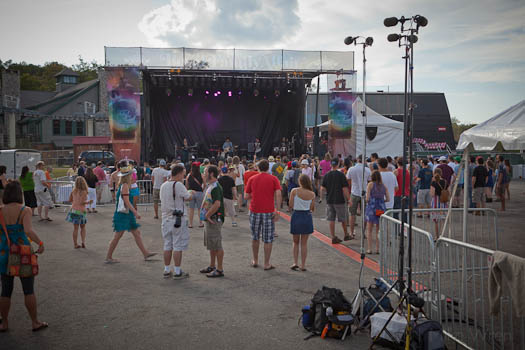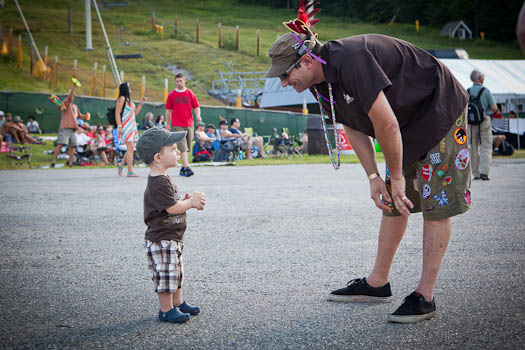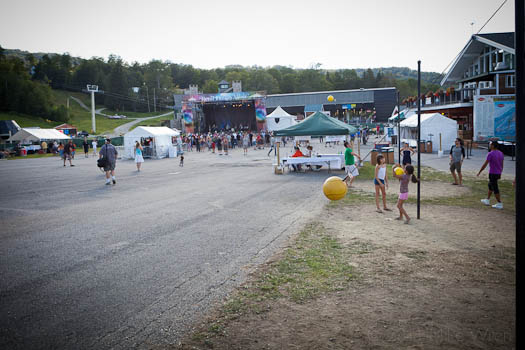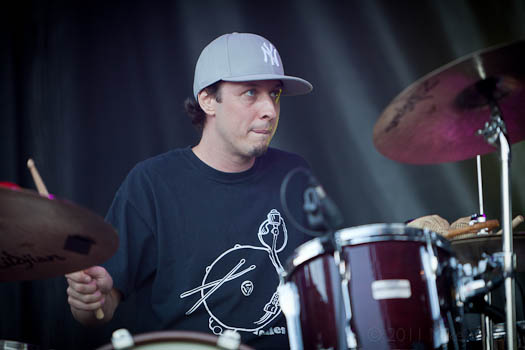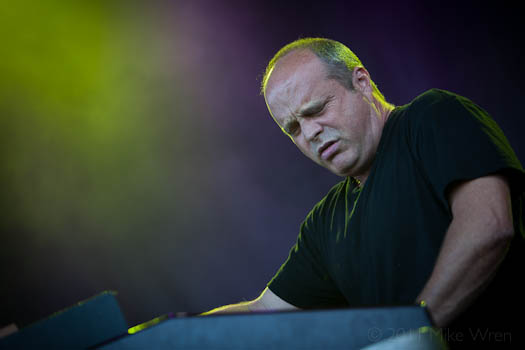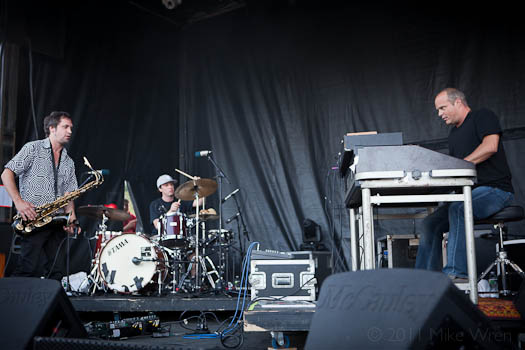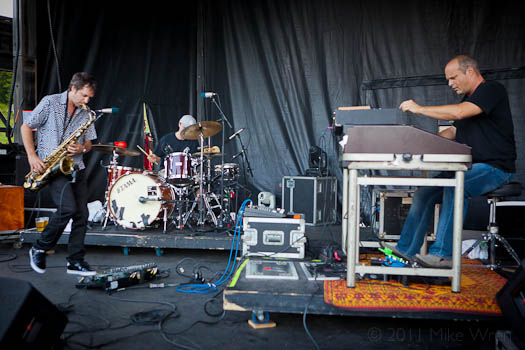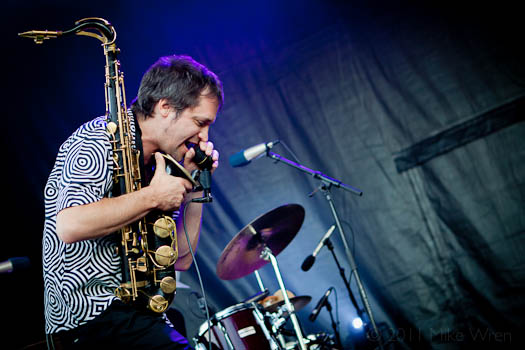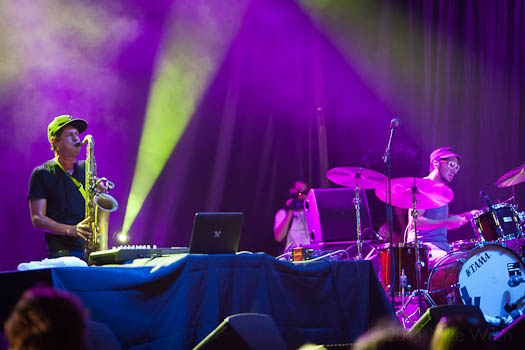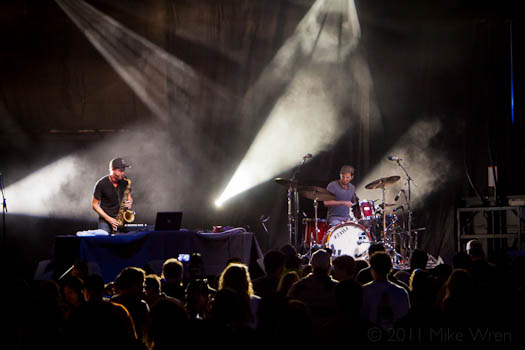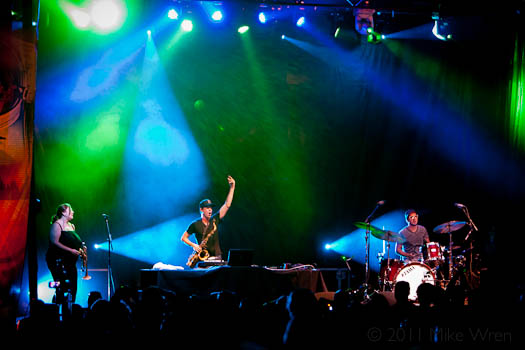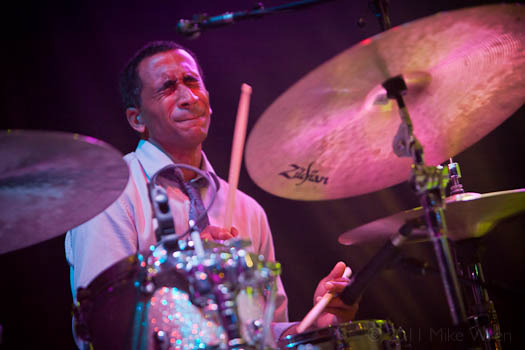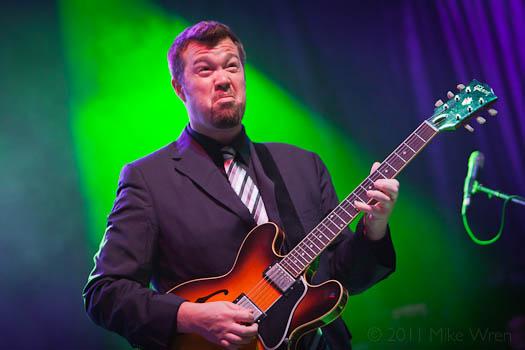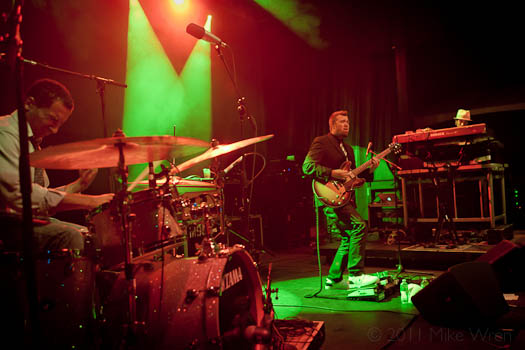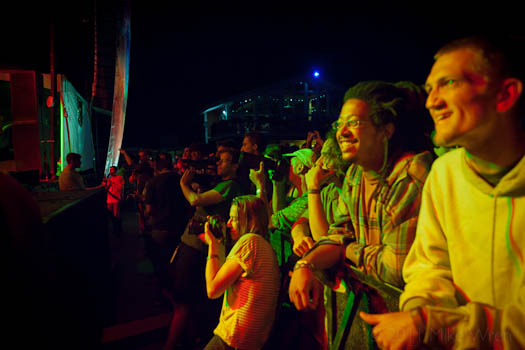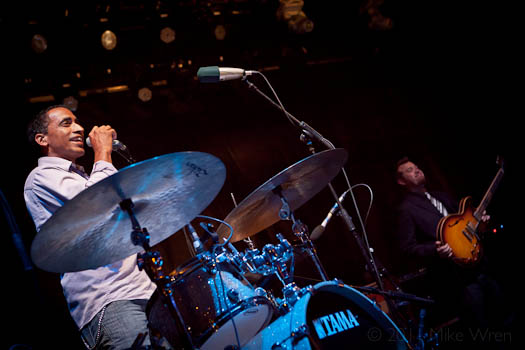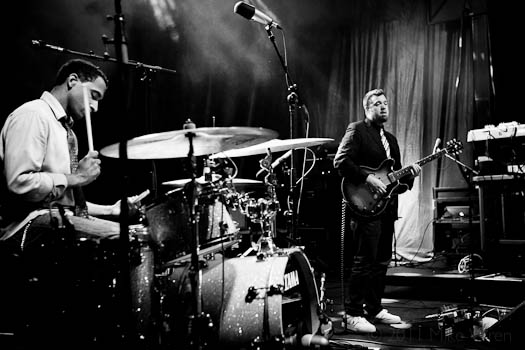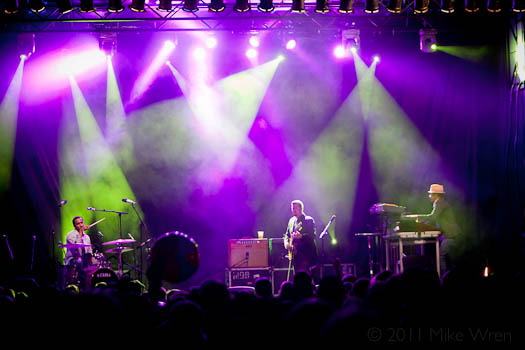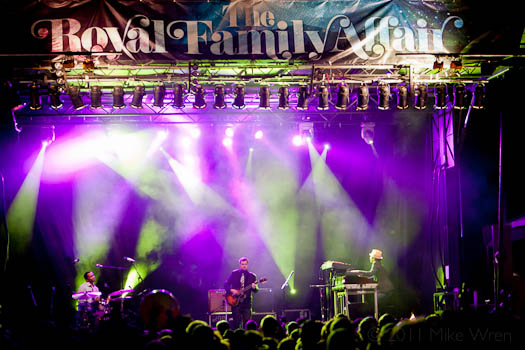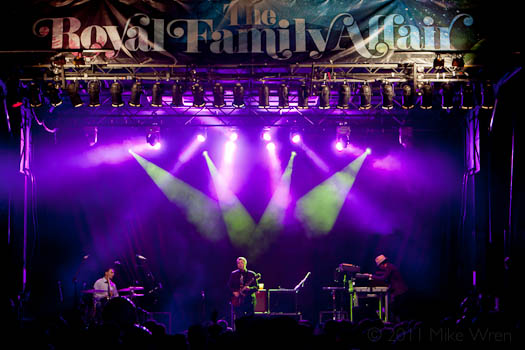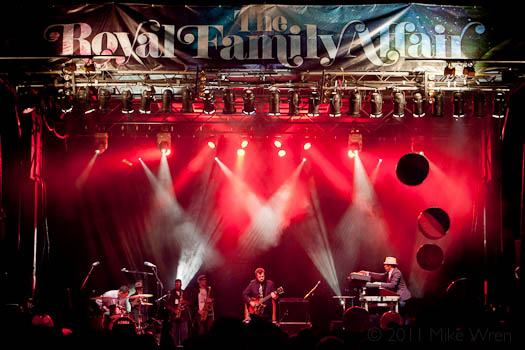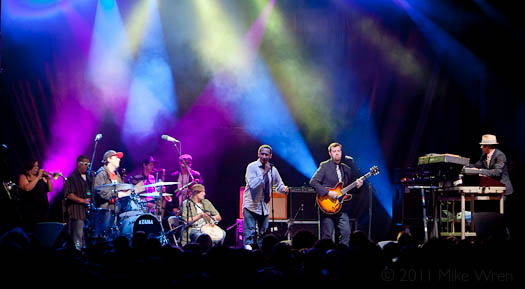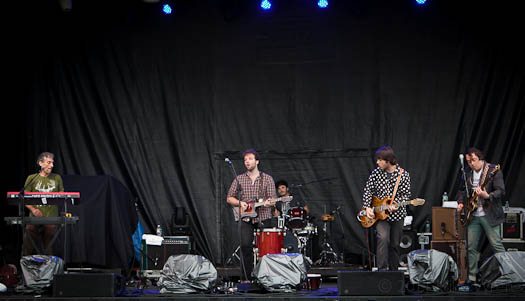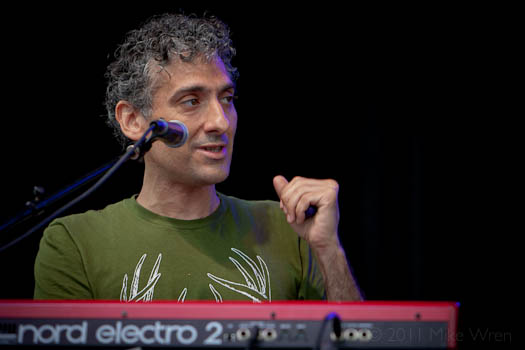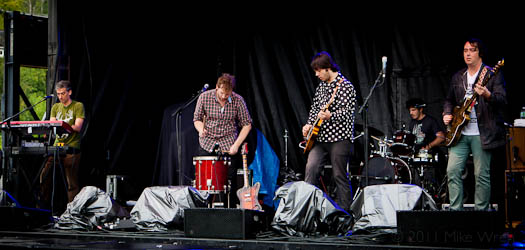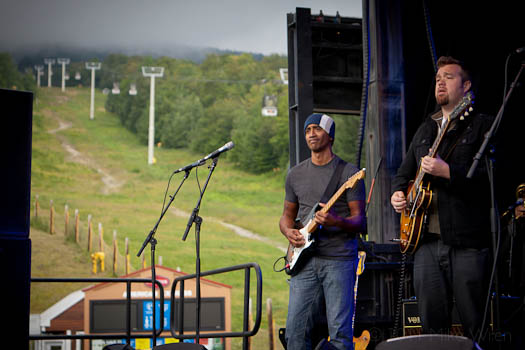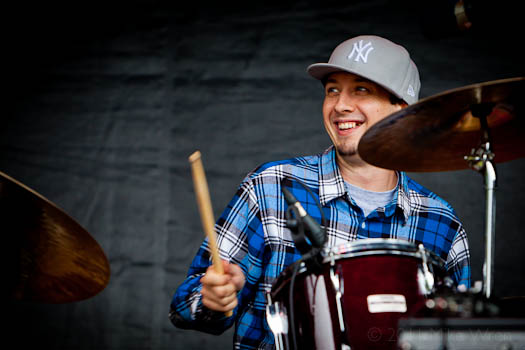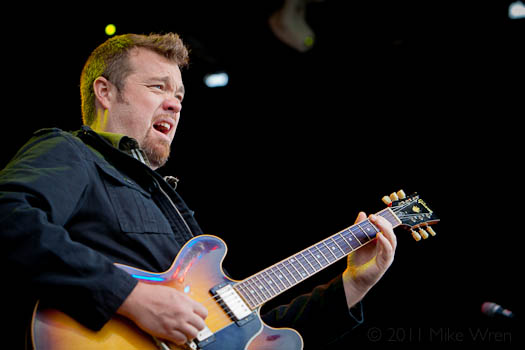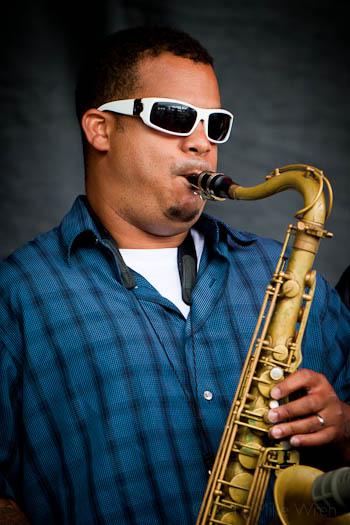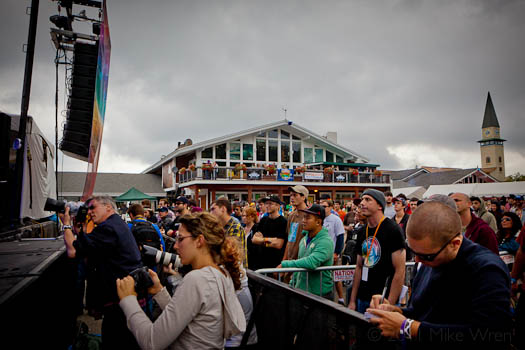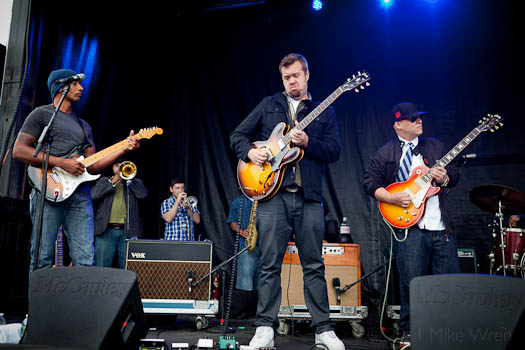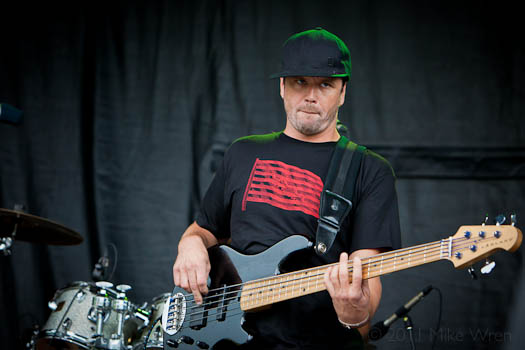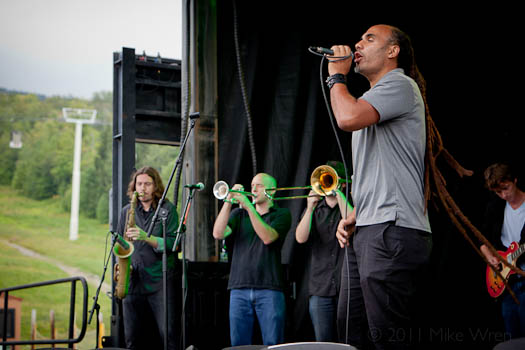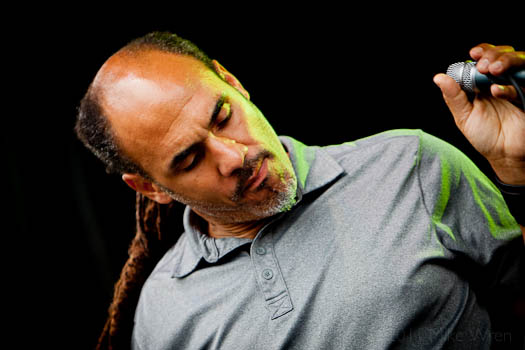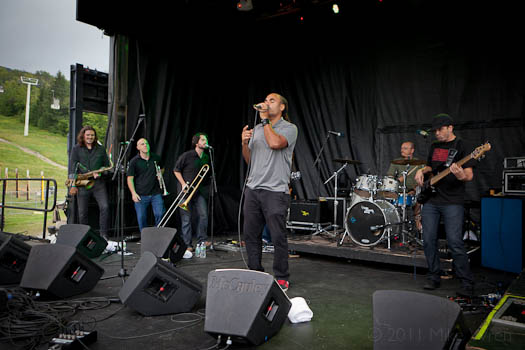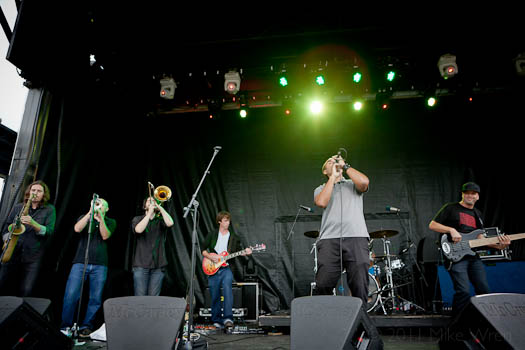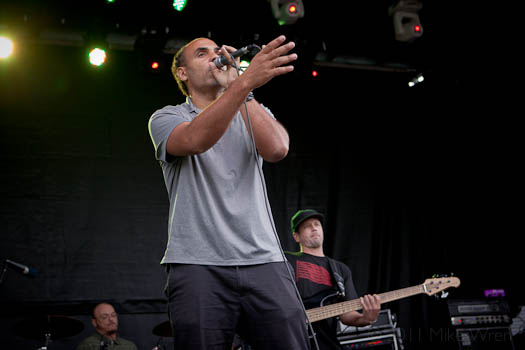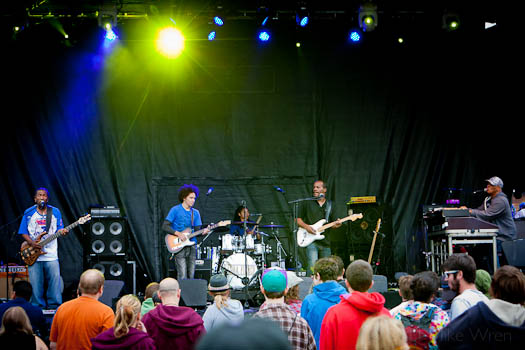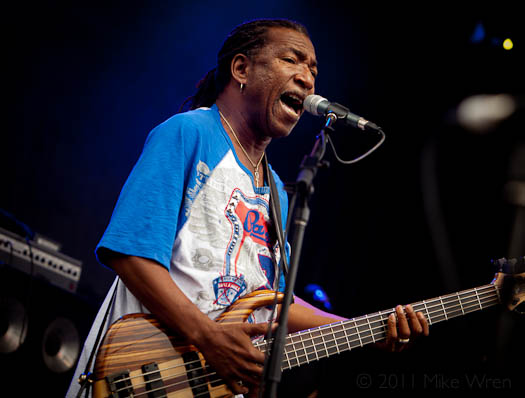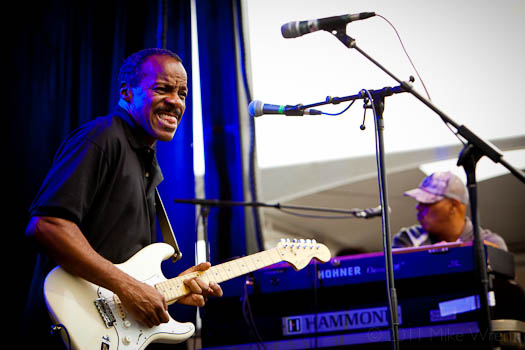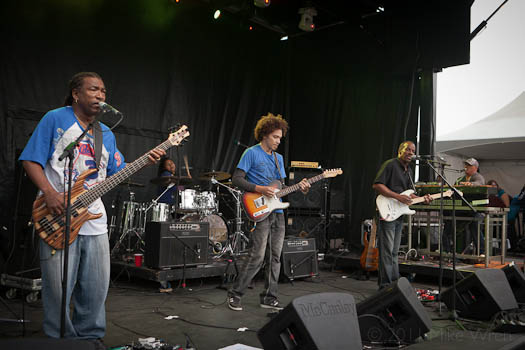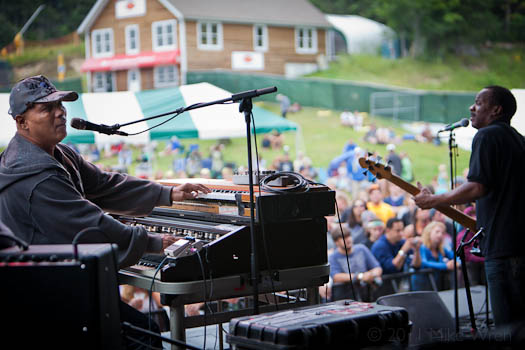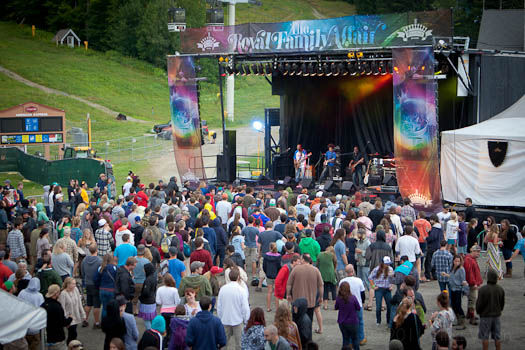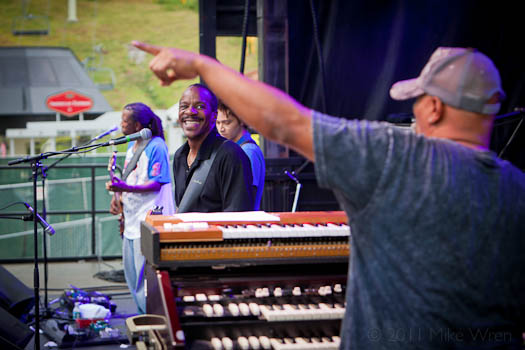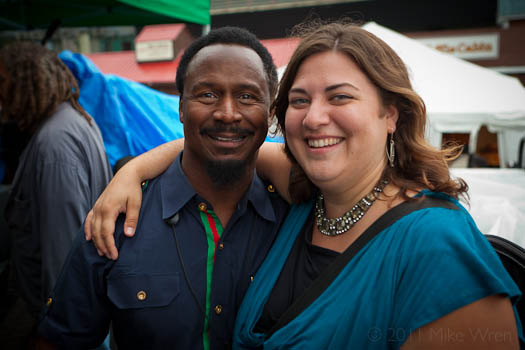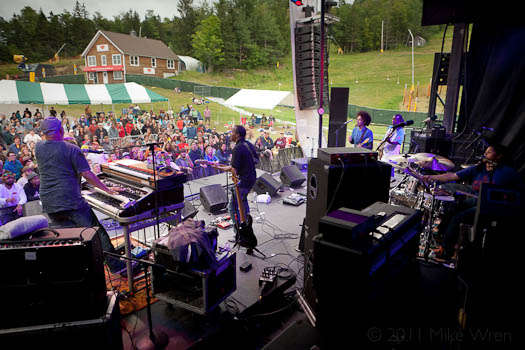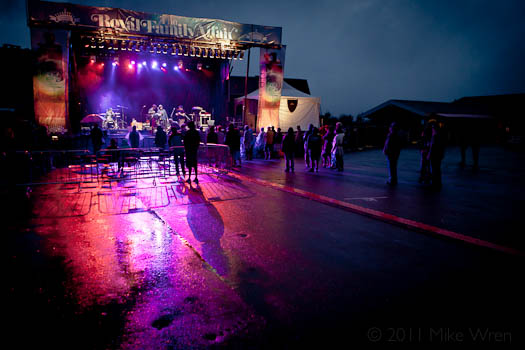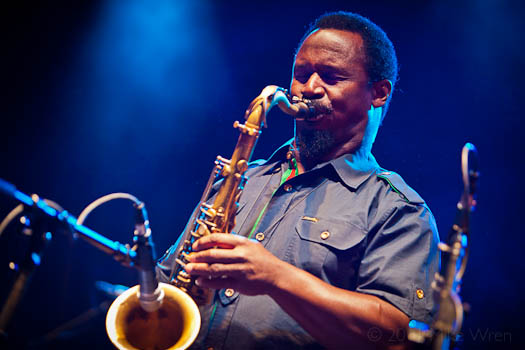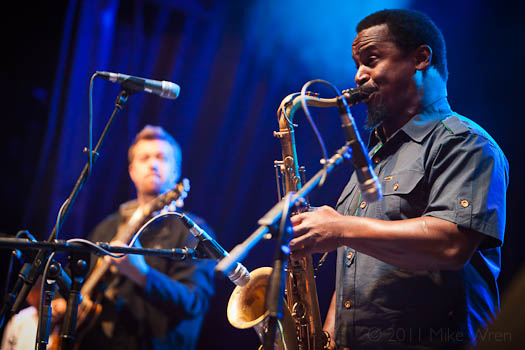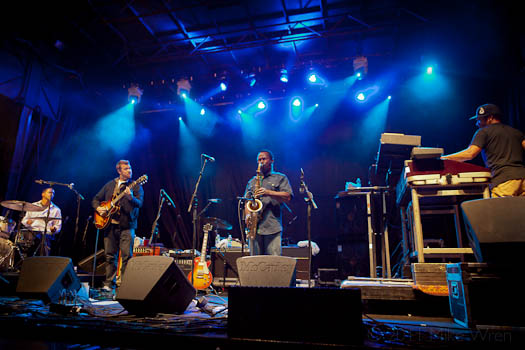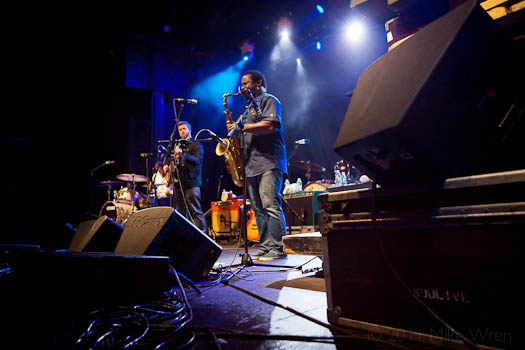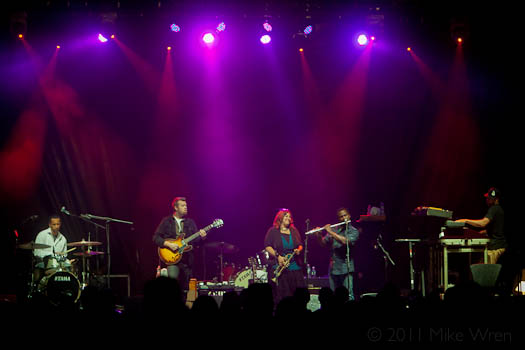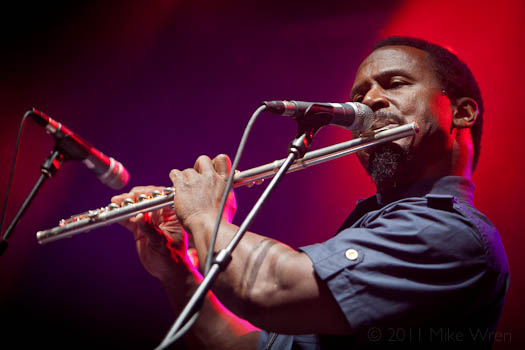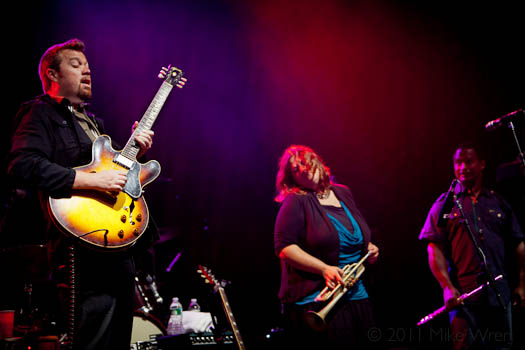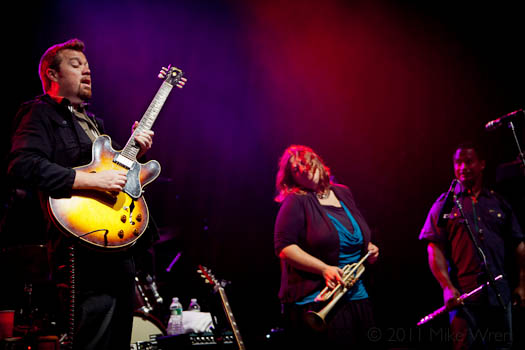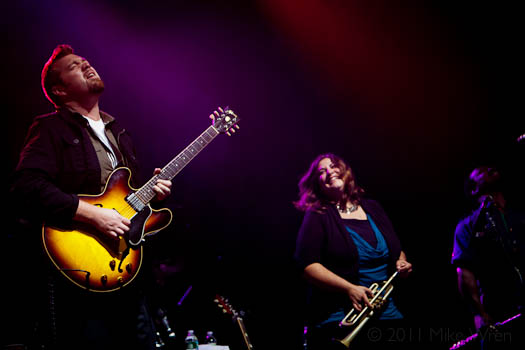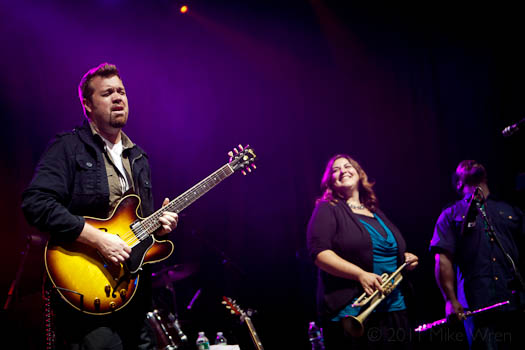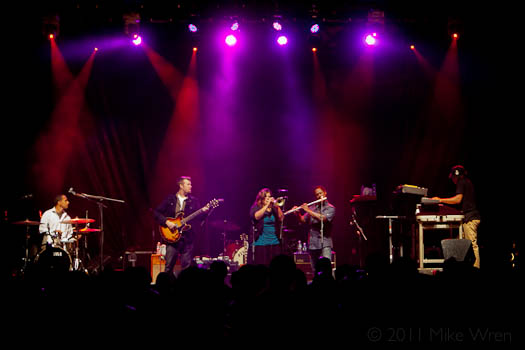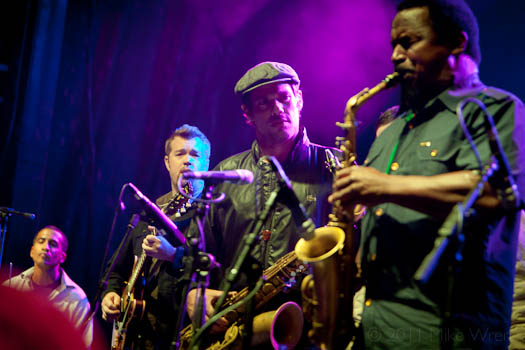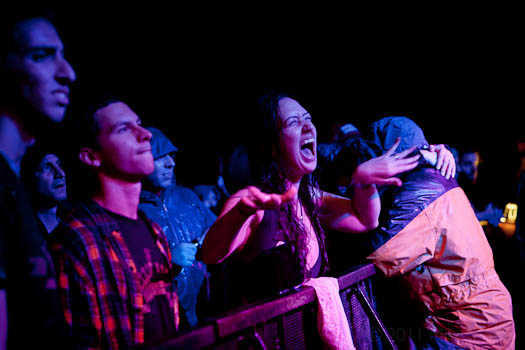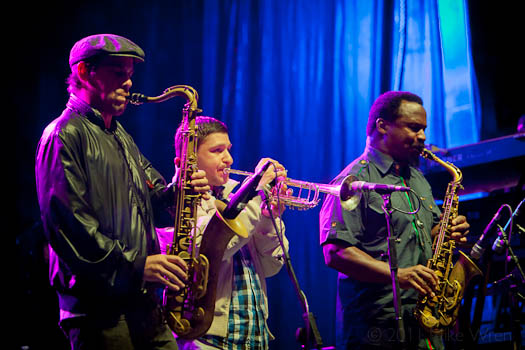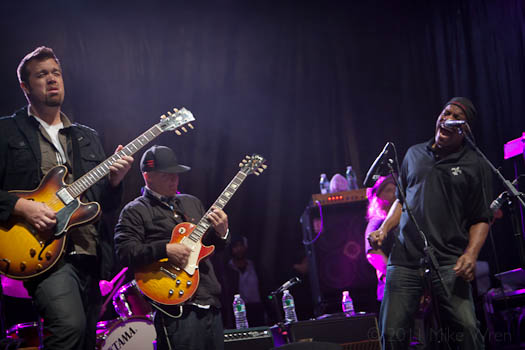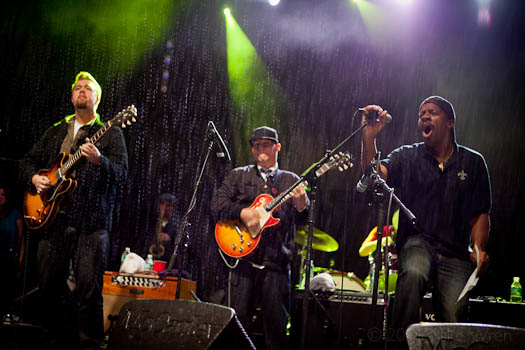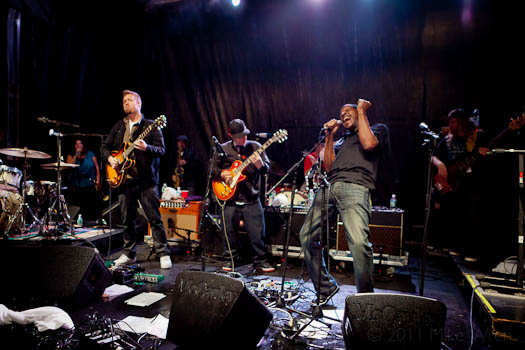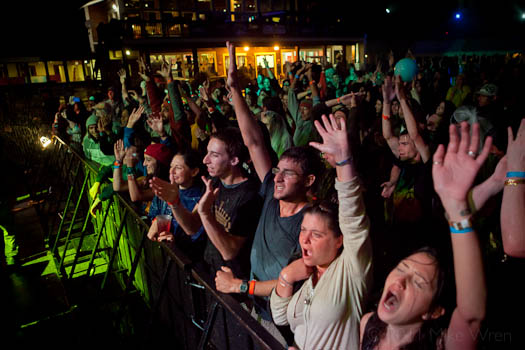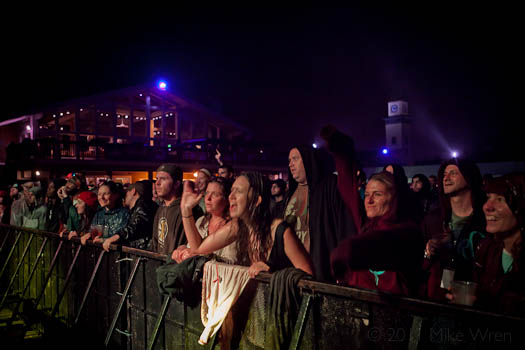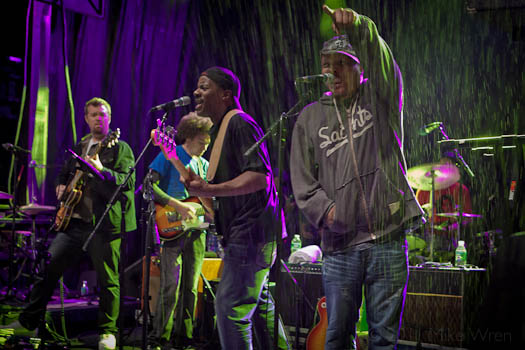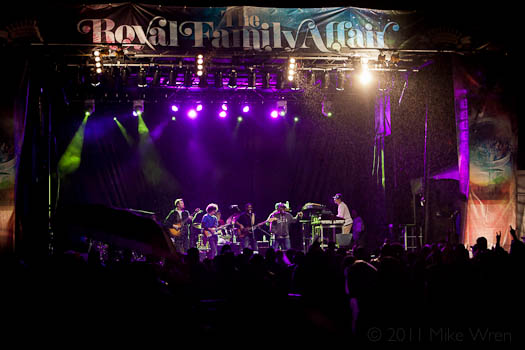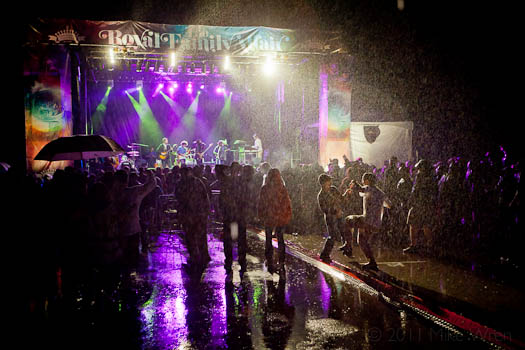 At the end of May, Royal Family Records, home to jazz-funk trio Soulive, announced its inaugural festival, the Royal Family Affair. With only three months to promote the event, sell tickets, and finalize plans and artists the fate of the Royal Family's festival was in question; that is, until I arrived Friday evening and knew I would be a part of something intimate and special.
Taking place at Stratton Mountain, the Northeast's premier ski resort in Bondville, Vermont, the Royal Family Affair had many advantages that other festival locations do not. Being surrounded by the Green Mountains where restaurants and shopping are in walking distance, with the option of hotel lodging or off-site camping. It truly was a breath of fresh air for a festival held near the end of summer -- with access to indoor restrooms, showers, beds, continental breakfast and hot tubs, this event was the ultimate affordable upgrade for a non-VIP attendee. Featuring an all-star cast of bands and musicians on the Royal Family Records label, as well as Chromeo, Big Gigantic, Ivan Neville's Dumpstaphunk and John Brown's Body, nearly every set brought together multiple collaborations and guest appearances.
Every day at the Royal Family Affair brought a multifarious array of music, though mostly funk. The first act I caught Friday night was Lettuce. This rhythmic powerhouse came ready to rage. Busting out a solid intro jam, the Royal Family pioneers seamlessly segued into "Blast Off," immediately setting the tone for some serious tight funk. Their energy and camaraderie onstage was fiercely contagious as the audience couldn't help but get down to the aural magic coming from the speakers.
Lettuce set the bar high for Friday, but Montreal's electro-duo Chromeo was most certainly a worthy follow-up act. Keeping the dance party thriving in full force, guitarist and vocalist Dave "Dave 1" Macklovitch and keyboard/synth/voice box extraordinaire "P-Funk" Patrick Gemayel, brought the 80's retro pop hooks and grooviness to a new level. Entering the stage to "Intro," the first track off 2007's mainstream success Fancy Footwork, was literally a perfect way to introduce themselves to the crowd, as the speakers blared, "CHRO-ME-O...OHHHH." Both members stood behind a pair of glowing mannekin legs as keyboard stands, emphasizing their fun-loving and animated stage presence. When they dropped "Outta Sight" the crowd went out of control. Most of their set included favorites from Fancy Footwork, however one surprise they threw into the mix was briefly playing Dire Strait's "Money For Nothing," but substituting the "MTV" lyric with "Chromeo." Other highlights included "Hot Mess" and "Night by Night" from their most recent release Business Casual as well as "You're So Gangsta" and their last song "Needy Girl" from their 2004 debut LP She's In Control. Chromeo's charm and charisma rubbed off on the crowd and my friend was beaming after Dave 1 flashed her a winning smile.
With two stellar sets from Lettuce and Chromeo, the main stage music had come to end for the night as patrons headed to the Base Lodge West Wing rager late-night session for Eric Krasno's DJ set. Under the moniker KRAZ, Mr. Krasno mixes an array of funk, hip-hop and blues classics including some original tracks from Fyre Dept (Krasno and Adam Deitch's side project) and Lettuce. Having worked with legendary icons and hip-hop heavyweights such as Talib Kweli, GZA and 50-Cent, it's no wonder he began to spin records with a special attention to the aforementioned genres and some rare soul cuts.
Following KRAZ was former Pnuma Trio bassist and producer, Alex B as Paper Diamond, a new solo project that gained popularity in 2011's festival scene. Dropping tracks from his first release Levitate, Alex B's set spanned from electronic to hip-hop to dubstep while throwing in his own tracks and others including a remix of Kanye West's "Power" and UK sensation SBTRKT's "Wildfire." Capping the night with the title track "Levitate" Alex B's set came to an end. Much to the disappointment of his dance minions at two-thirty, a half hour short of the 3 A.M. billing.
On Saturday, Alan Evans of Soulive, saxophone standout Skerik and jazz pianist John Medeski conducted the first day of "Royal Family Academy," an array of music workshops for budding musicians, presented by the Berklee College of Music, Soulive's alma mater. From Medeski's "Message of the Moment," to Evans' "Audio Engineering and Technology," and Skerik's "How To Avoid Smooth Jazz & Succeed At Life," these intimate seminars provided musical insight and instruction from prominent and multi-faceted musicians, definitely a unique treat for those who participated.
Two days prior to the start of the affair, promoters announced another special activity on a first come, first serve basis, "A Hike with Erick 'Jesus' Coomes: the bassist of Lettuce." Meeting up at 10 A.M. on Saturday with a group of approximately twenty people and Erick as the trail guide, we took the gondola ride to the summit of Stratton. After arriving at the top, we embarked on a trail of rugged terrain toward the Stratton firetower. Standing at fifty-five feet, climbing to the top of this tower provided a breathtaking three-hundred and sixty degree view of the Green Mountains, White Mountains, Berkshires and Adirondacks. This 1.4 mile trail (roundtrip) from the Gondola to the Firetower was quite the feat for amateur hikers. However, the true trailblazers, including Coomes, decided to bypass the gondola and venture down the steep summer slopes of Stratton, ending our journey on a sore but accomplished note.
The morning hike and spa relaxation put me to sleep for most of the afternoon, so I missed local showcase artist, Lespecial, the London Souls' second set of the weekend and one-man band Zach Deputy (who blew me away with his beat-boxing and exceptional looping skills at Mountain Jam in June). Luckily I woke up just in time to catch the last half hour of the Pimps of Joytime. Hailing from Brooklyn, this eccentric trio toured the summer festival circuit across the U.S. and is showing no signs of slowing down. Coming from a diverse blend of influences such as afro-beat, funk, hip-hop soul and salsa, the Pimps of Joytime displayed their auditory melting pot of grooves to the delighted late afternoon crowd, playing tunes off their latest release Janxta Funk! as well as new material. Meanwhile, the folks of Long Trail set up shop in the vending area, sampling their tasty craft beers for free, apart from being the solo brand of alcohol for sale on site during the weekend.
Following the Pimps of Joytime was Medeski, Deitch and Skerik, a one-time only performance. This improvisational, free-form set accommodated the playing styles of each musician, an authentic display of pure mad-genius coming from the stage.

Festival favorite Big Gigantic hit the main stage right after sundown and played popular tracks "Light of Day" and "Wide Awake" from their breakout EP
Wide Awake
and a slew of tunes off their latest LP
A Place on the Moon
. Dominic Lalli bounced back and forth between the saxophone and sequenced tracks while Jeremy Salken provided the beat backbone. Other highlights included a cover of Biggie and Bone Thugz N Harmony's "Notorious Thugs" and a fan favorite remix of Aloe Blacc's "I Need a Dollar."
Headliners and hosts Soulive hit the stage around 10 P.M. and brought their A-game along with fellow Royal Family collaborators for one of the most memorable sets of the weekend. The dynamic trio started out strong with originals "Uncle Junior" and "Turn it Out." Next the Shady Horns joined the hosts on stage for "El Ron," "Hat Trick" and "Vapor" with Jennifer Hartwick on trumpet. The soulful singing songstress also lent vocals to "Rock Steady" while Chali 2Na, formerly of Jurassic 5 and Ozomatli, came out for the following cover of the Bobby Byrd classic,"I Know You Got Soul." The second half of Soulive's set included four brilliant Beatles' covers "Come Together," "Something," "Eleanor Rigby" and "I Want You (She's So Heavy)." A "Do it Again" encore brought in Deitch on drums, both Dom Lalli and Skerik on saxophone and Atticus on percussion. It was basically a precursor to the festivals' final performance by the Royal Family All-Stars.
Saturday's late night started off with Chali 2Na spitting rhymes in the lodge with the Return of the Formula, featuring another all-star cast of musicians: Deitch, Shmeeans, Coomes, Sam Kininger, Atticus, Mister Rourke, Nic Capser and Krasno. So many musicians bombarded the stage for this rare and exclusive performance. The lodge was packed like sardines and teeming with glowing objects as the jam party cruised on until two-thirty in the morning.