Blog

Surprise Me Mr. Davis Plans to Liberate Canada!
by Mike McKinley
August 17, 2011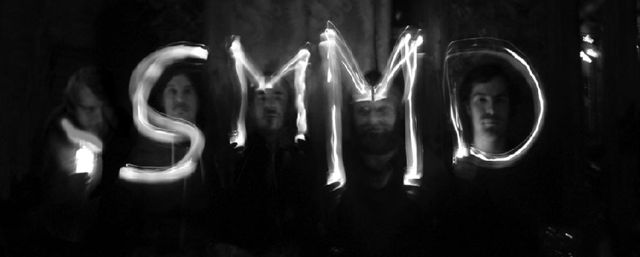 I recently sent out a
reminder about how Surprise Me Mr. Davis is awesome.
This coming week the band has many opportunities to prove me wrong. Most likely… yeah' they'll prove me right. They're kicking off their tour this Saturday at
Liberate
and then moving up north to Canada' where hopefully they've convinced the Canadian government that there's a lot of things fucked up in this world' however' singer/songwriter Nathan Moore is
NOT
one of them (read below press release on Nathan's quest to enter Canada).
The band has quite the history of making spontaneous magic in Vermont (thanks for the rejections Canada!)' so yes' Liberate is going to be off the wall,
as MJ would say.
I'm predicting some northeast High Sierra kind of shit will be going down. I also have a feeling that after Liberate' they'll do something in Burlington to get their ya-yas out. I'm going to say Sunday night' post-Liberate soul cleanser. They always do something surprising' right?
Here are the Surprise Me Mr. Davis tour dates:

August 20 | Liberate Festival |
Sheldon' VT
August 23 | La Sala Rossa |
Montreal' Quebec
August 24 | Elmdale House |
Ottawa' Ontario
August 25 | Horseshoe Tavern |
Toronto' Ontario
August 26 | Casbah |
Hamilton' Ontario
August 27 | Slyfest at North Fork Music Park |
Warsaw' NY
January 9-14 | Jam Cruise 10 |
Ft. Lauderdale' FL
Featuring Brad & Andrew Barr' Nathan Moore' Marc Friedman & Marco Benevento

Supporting recent EP release
That Man Eats Morning For Breakfast
Brooklyn' NY -- Surprise Me Mr. Davis is a dogged beast. For a number of reasons the band could have hung it up years ago. To begin with' its members live in five cities spread out over two countries: guitarist & vocalist Brad Barr and his brother drummer Andrew Barr in Montreal' Canada; bassist Marc Friedman in Lakeville' MA; vocalist & guitarist Nathan Moore splitting his time between Staunton' VA and San Francisco' CA and keyboardist Marco Benevento in Saugherties' NY. Everybody is working on a number of different projects: Andrew and Brad are set to release their debut LP with The Barr Brothers as they simultaneously plot the next album by The Slip; Nathan just re-invented the touring paradigm for the modern folk singer with Hippy Fiasco Rides Again after releasing the best record of his career - Dear Puppeteer; Marc is producing the new Big Light album while hatching plans along with Brad and Andrew for The Slip's future; and Marco is recording a new studio album in the midst of playing over two hundred shows this year with both his own trio and Garage A Trois. It would be an understatement to say it's hard to get these five kids on the same page let alone the same stage. Yet when the opportunity presents itself to play a few shows together' Surprise Me Mr. Davis jumps at the opportunity. And going back to the dogged beast metaphor' in which direction do they decide to head? They announce shows in the one place they're not allowed --Canada.
In 2005' Nathan Moore had an encounter with the California police on his way to High Sierra Music Festival. The resulting infractions forbid his entrance into the land of the Maples and Pines. This was discovered when Nathan tried to enter Canada for the recording sessions that would become the ep That Man Eats Morning For Breakfast' but was turned away at the border.
All that being said' Surprise Me Mr. Davis has petitioned the Canadian government to seek pardon by supplying fingerprints' passports' criminal history records' requests from Canadian promoters' a lump sum of cash and letters from members of Nathan's community attesting to the fact that he's not only a pacifist who wouldn't harm a soul' but that he's one of the his generation's best songwriters with a treasure chest full of songs that crack the universe open wide to reveal all of its beauty and sadness in myriad colors. Thus the Canadian populace should not be denied. So on a wing and a prayer Surprise Me Mr. Davis head to Canada to play four shows (plus two U.S. festival dates) this August in hopes they encounter a kind and compassionate border crossing agent who sends these wide-eyed musicians' simply trying to make music together' on their way into the strong and free True North.