Shows
The Big Up Festival 2011
July 28-30, 2011
at Sunnyview Farm in Ghent' NY
by Andrea Kosek
|
photography by Chenoa Charpentier
August 7, 2011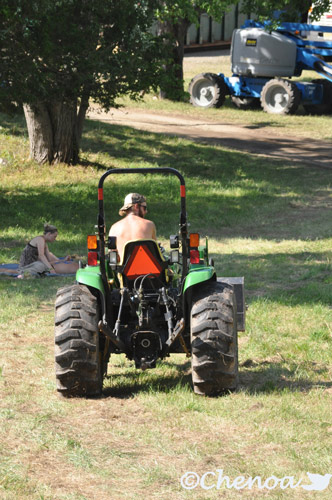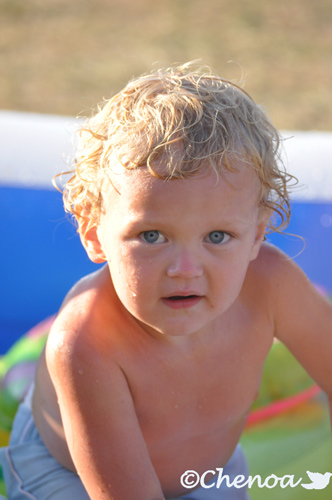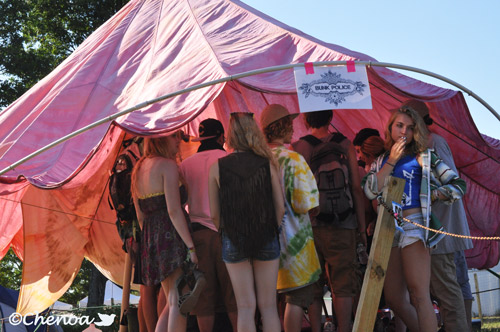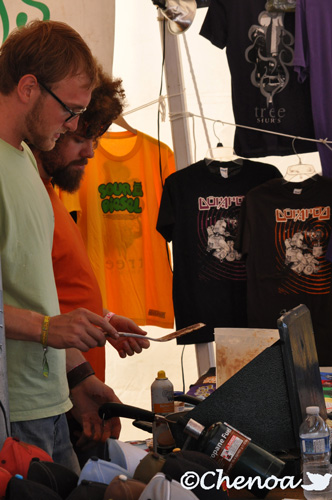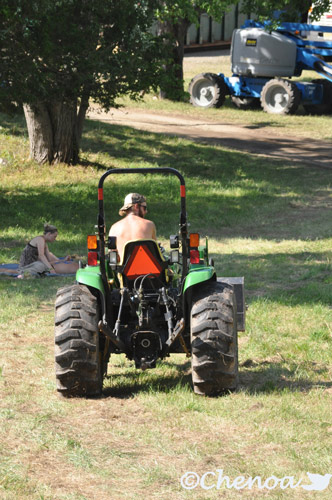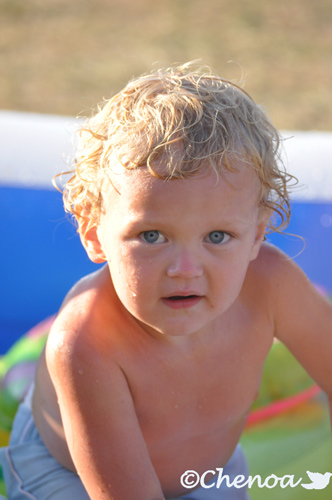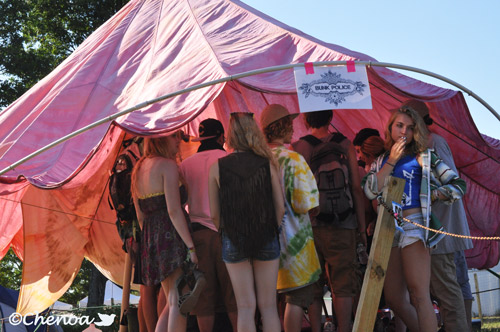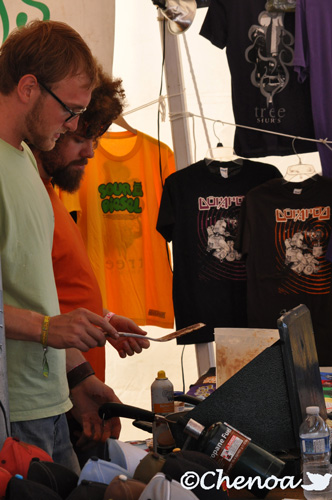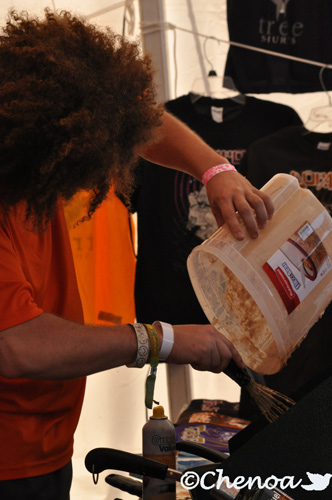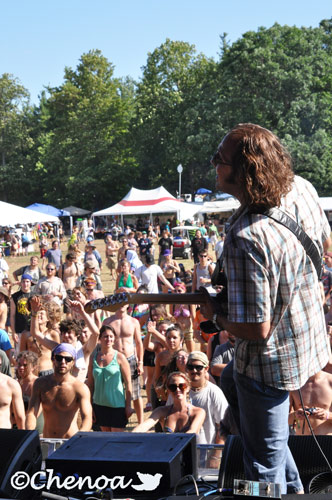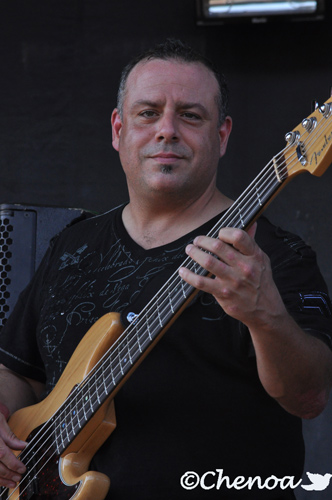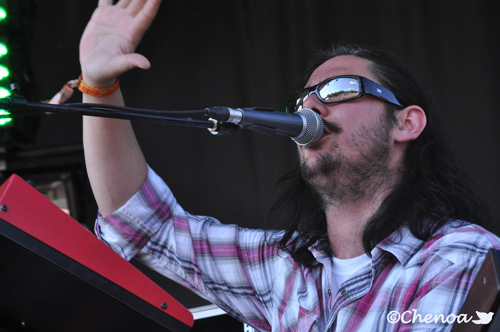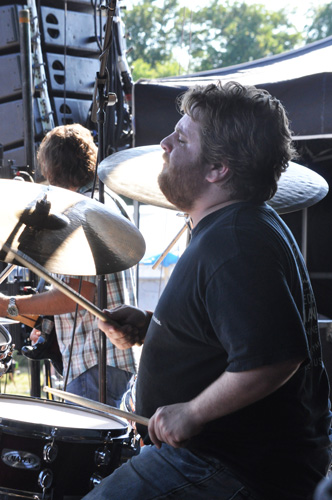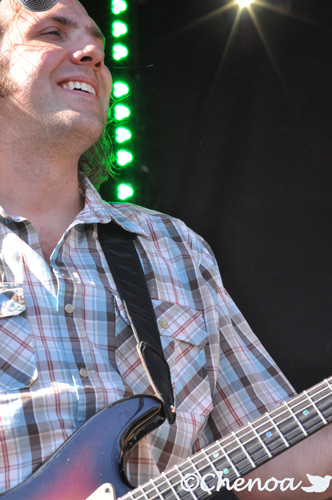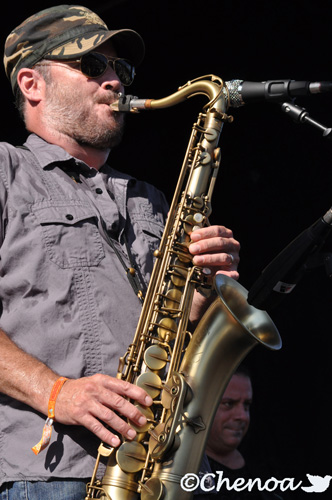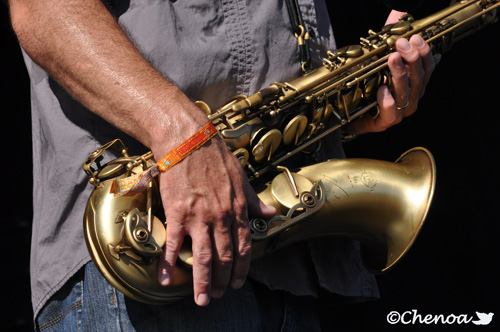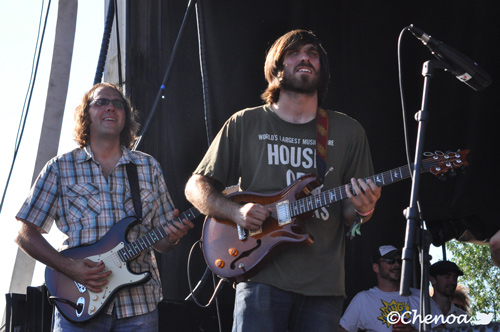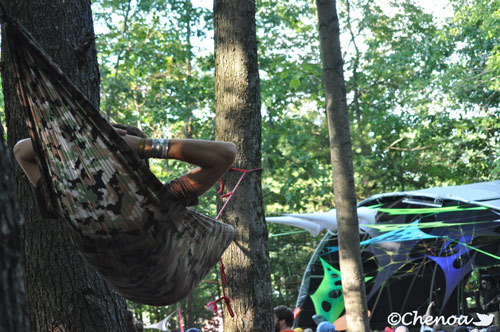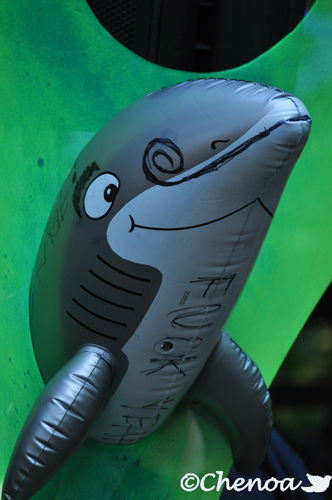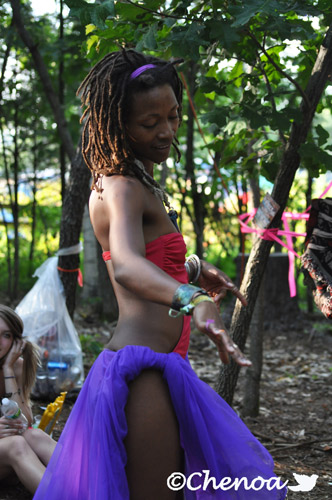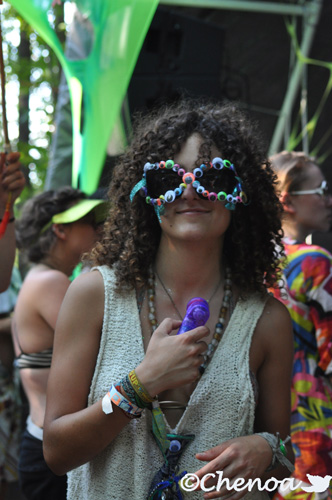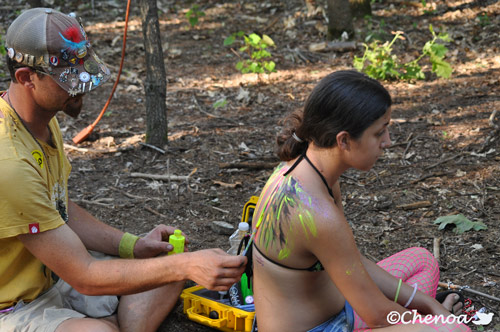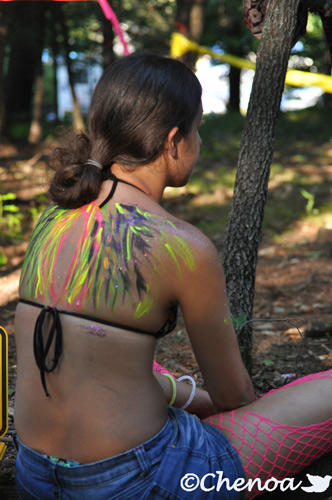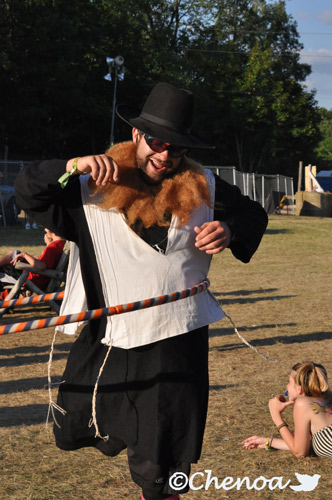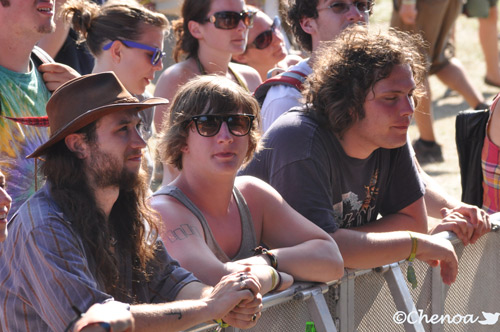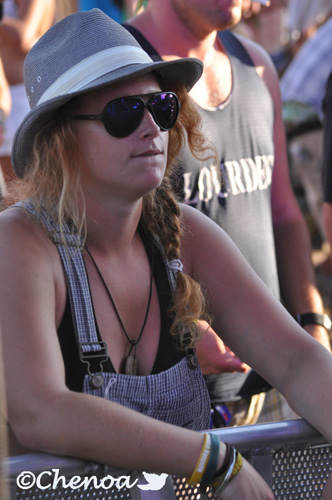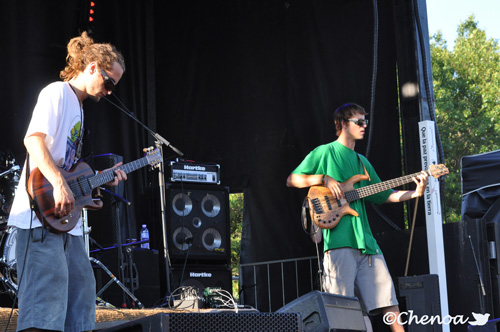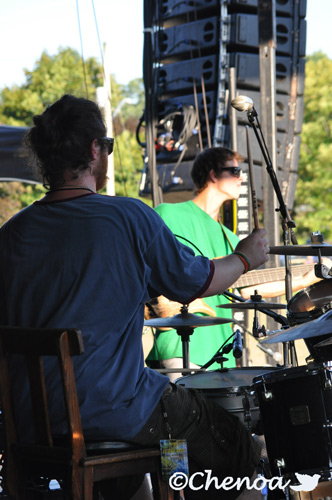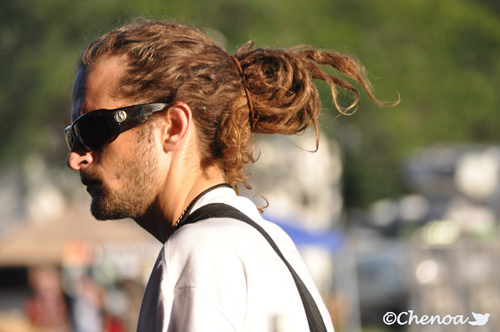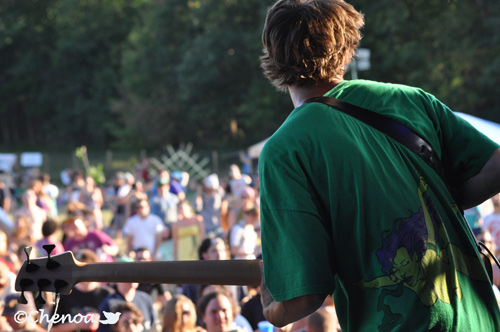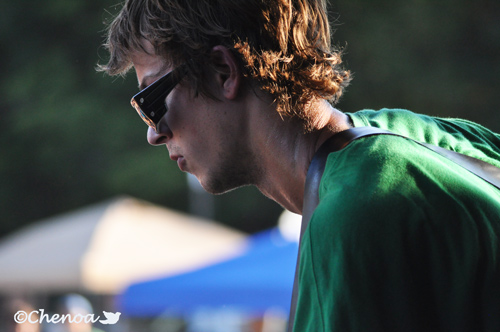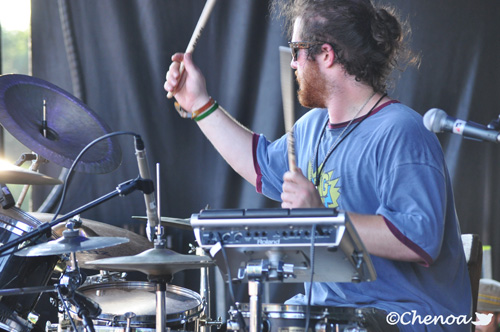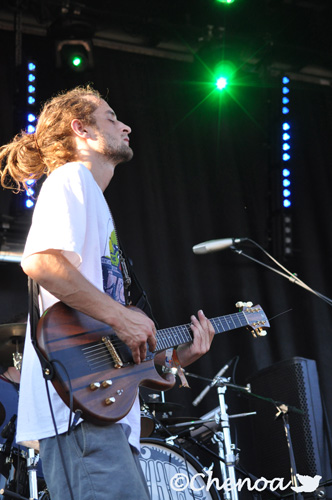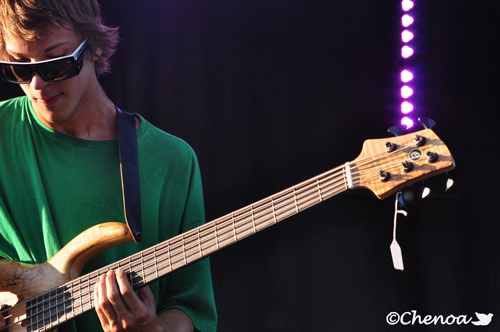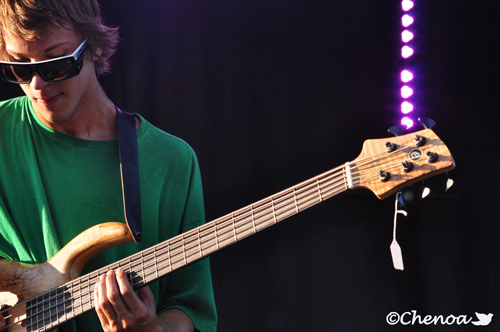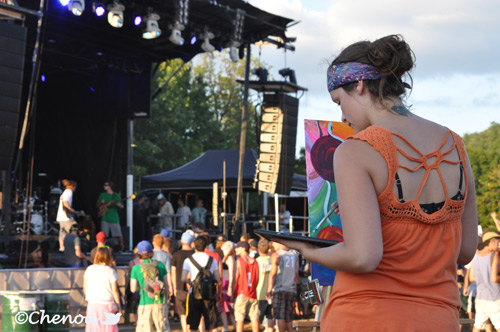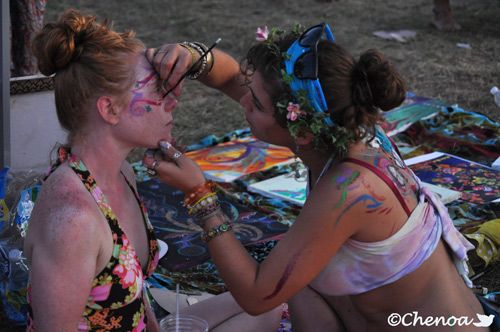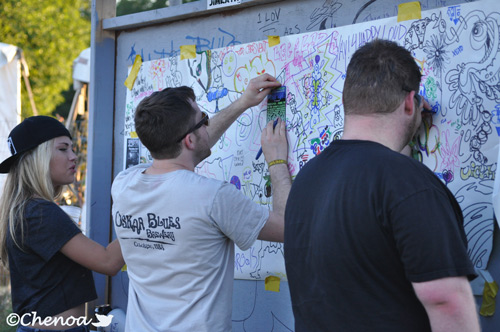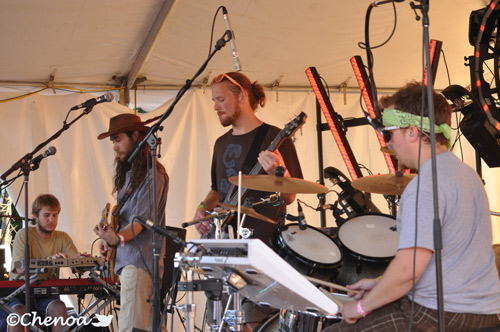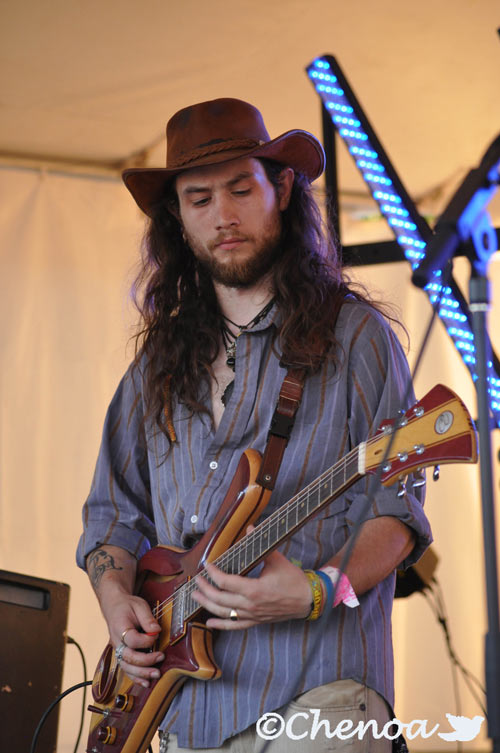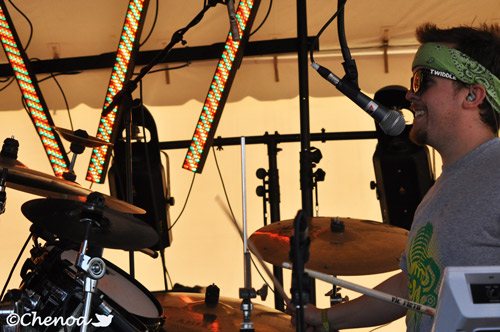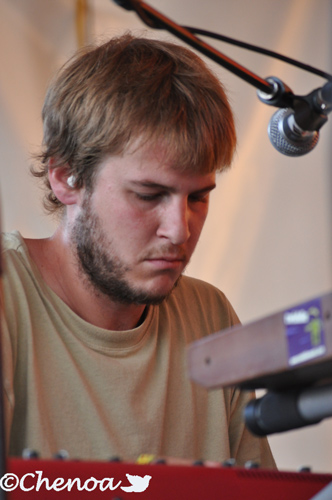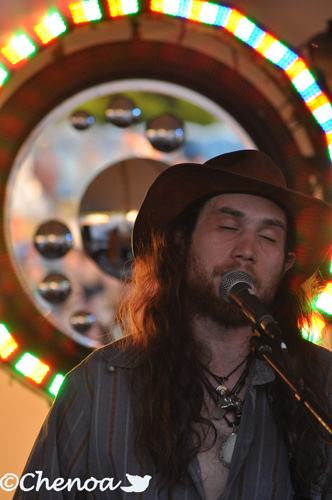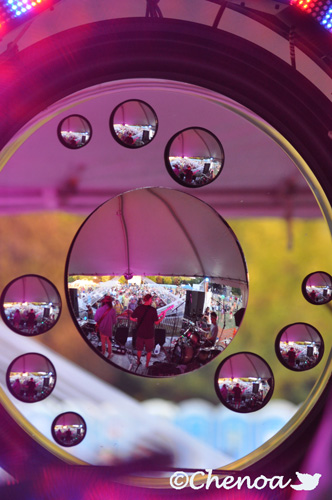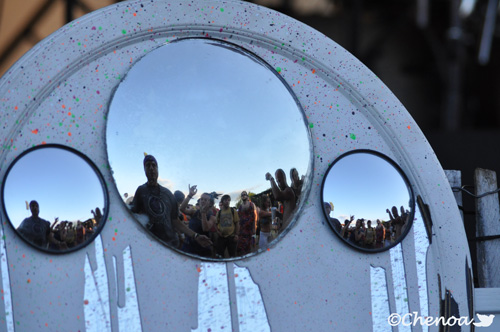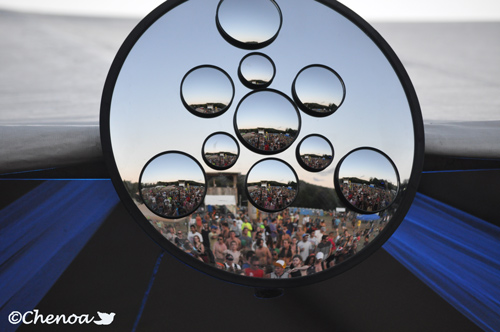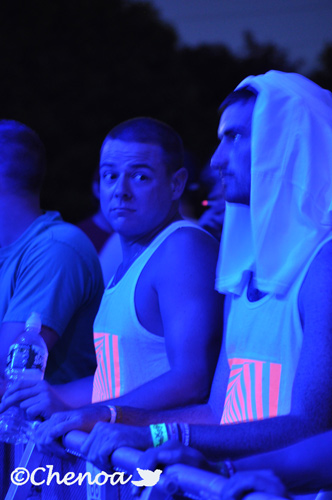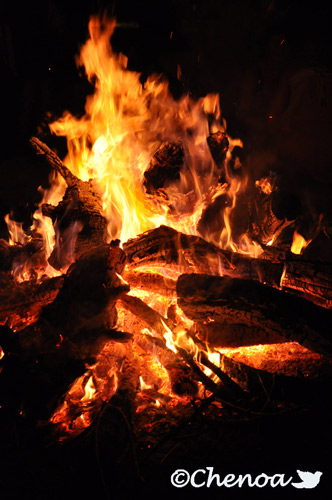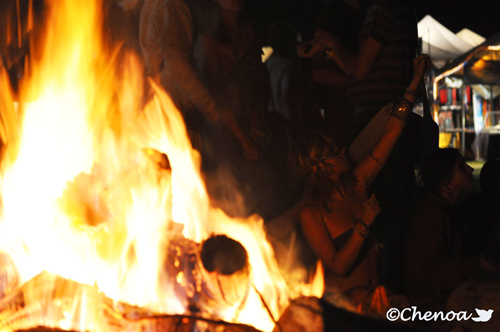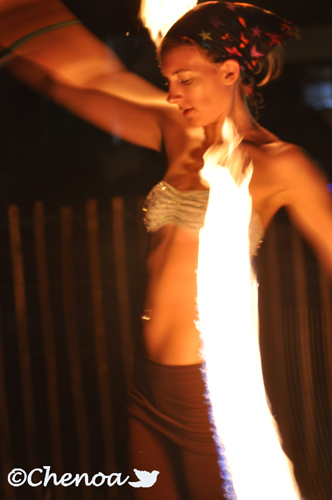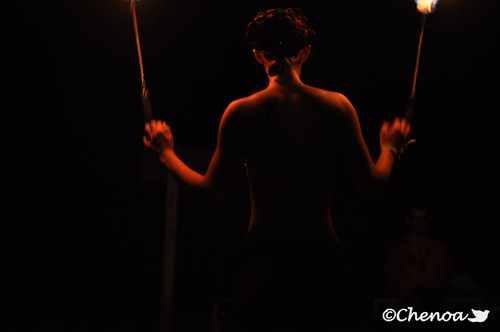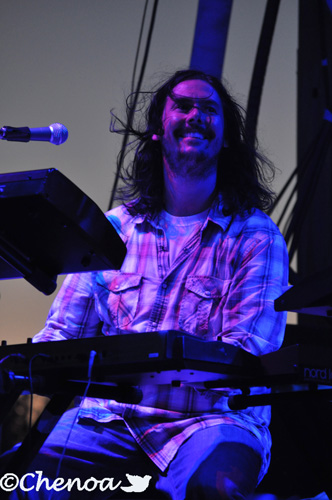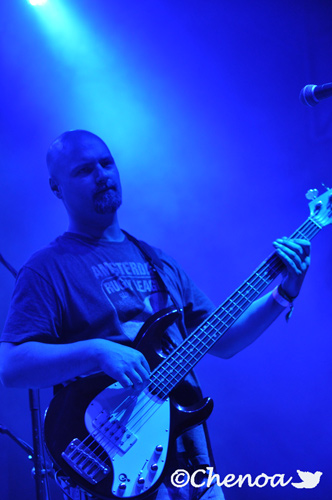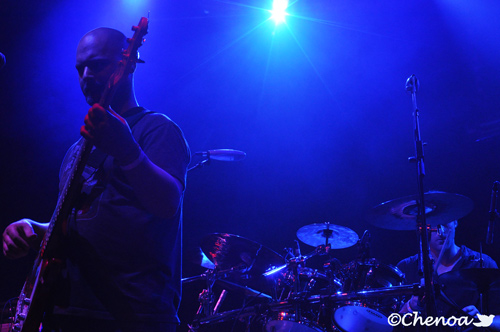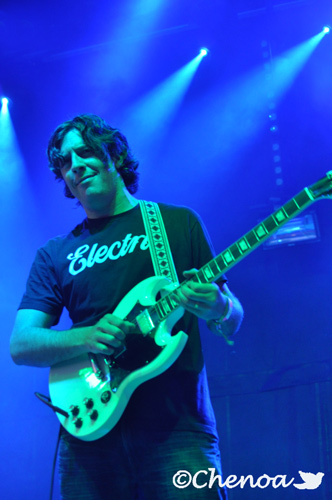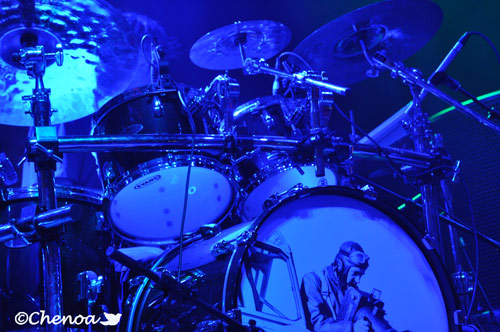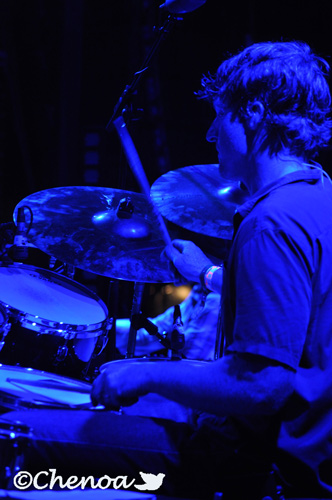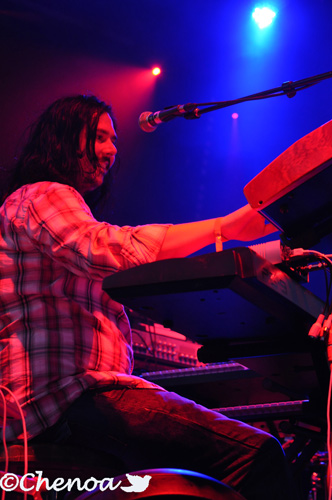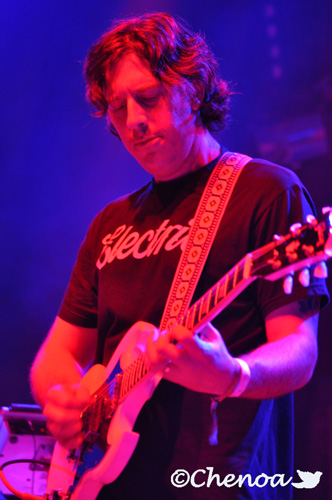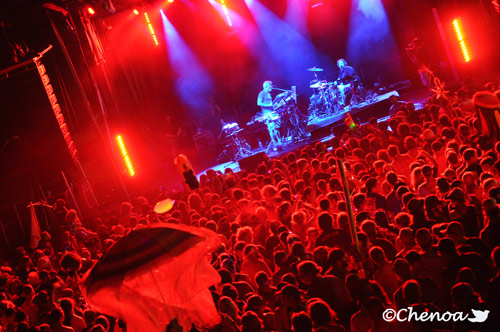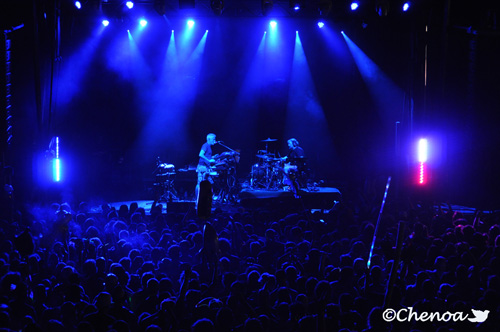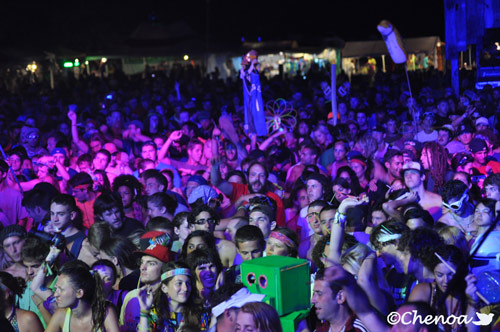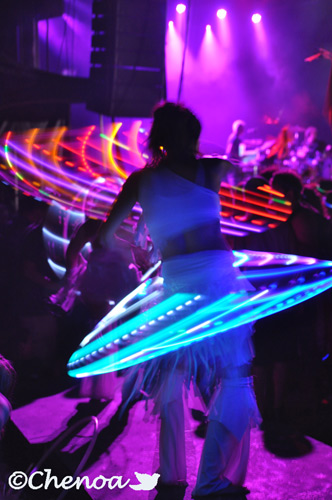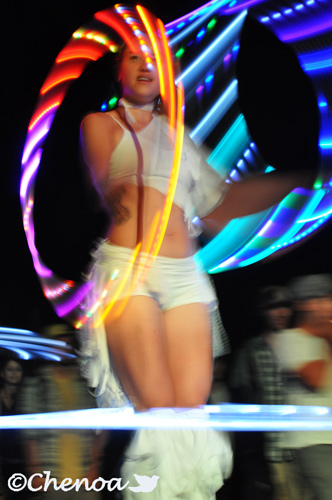 Not many production companies can pull off a successful festival in its inaugural year. It takes a lot of time' money' and thoughtful organization to execute an event that will draw enough of an attendance and positive buzz for it to continue and expand. Shireworks Productions has proven capable of overcoming challenges most face when throwing a homegrown festival. 2010 marked the debut of The Big Up having evolved from a long line of smaller events such as "Let It Roll" and "Lost in Shangri-La." Building upon the success of its first year' people came from all over the east coast to Sunnyview Farm in Ghent' New York' for the three-day celebration of music' art and culture. Boasting fifteen-hundred acres of woods' fields' and picturesque views' 2011 included marvelous sights and sounds for attendees.
From July 28th-30th' patrons got the opportunity to experience over 50 hours of music performed on four stages' multiple workshops' collaborative art installations' and a variety of vendors. The Big Up created a vibe all its own' which is something hard to pull off in today's thriving festival scene. With endless entertainment' festival goers had numerous activities to choose from -- a Big Chef Challenge' talent show' intergalactic costume party' yoga' sonic gong massages and more. Hosted by Higher Organix' an up and coming electronic jam collective from Massachusetts' The Big Up brought in an impressive selection of acts such as Big Gigantic' EOTO' Ott and Tipper to name a few. Getting in was quick and painless' the search line moved swiftly and the staff greeted everyone with smiles and information' creating an exciting atmosphere for the music community. I headed to the main concert field after arriving Thursday night to check out the Marco Benevento Trio. This prodigious pianist from Brooklyn provided a fun' upbeat selection of jazz and rock tunes' a perfect start to the night. Some particular highlights included a cover of Elton John's "Bennie and Jets" and "You Know I'm No Good'" a tribute to the recently deceased Amy Winehouse.
Two more memorable sets following Marco Benevento were Papadosio and the Polish Ambassador. Taking place at the Late Night Barn Stage' the outside walls were covered in projection screens displaying live footage from inside the barn and an amalgamation of lights and lasers. Papadosio' a quartet from Ohio continuously pumped out electronic-rock infused jams much to the crowd's amusement. Exploring inside the barn was an adventure for the crowd; the ground was covered with moon mats' bright orange memory foam pads' and stables were converted into lounges filled with couches and eclectic artwork.
After 3AM the barn dance party was still thriving as the Polish Ambassador took the stage' dropping spaced out electro beats while sampling popular songs such as Michael Jackson's "Beat It'" George Michael's "Careless Whisper" and Radiohead's "Creep."

The energy and spirit of Thursday carried over to Friday for another solid schedule of acts to keep everybody moving. Wobblesauce was one hidden gem discovered on the Side Stage' creating fresh improvisational jams' switching up the tempo and showcasing their abilities to delve from one genre to the next. A fan made dragon train slithered through the crowd bolstering camaraderie among strangers as the usual sightings of hula-hoopers and dancers were ever present during this early evening set.
...And then there was rain. However that didn't stop people from migrating quickly to their campsites to slip into rain gear for Higher Organix's second set. They navigated through an explosion of thoughtfully composed organic electronic rock that was perfectly paced with the rain's relentless nature. Albany' New York natives Timbre Coup followed the event hosts with some heavier progressive rock jams to warm up the crowd for the night's main stage headliner Big Gigantic.
Adding a saxophone and synthesized harmonies to a hip-hop and dubstep influenced rhythm section has created the buzz that is Big Gigantic. Becoming an in-demand festival late night act since 2009' Big G swoons crowds with their infectious rhythm. Led by domineering saxophonist Dominic Lalli' a classically trained musician with serious woodwind swagger. The duo played an array of tunes off their highly acclaimed EP Wide Awake and their latest output A Place Behind the Moon while including their very popular remix of Aloe Blacc's "I Need A Dollar." Their sampling of hip-hop vocals and Skrillex created a fantastic uproar from the dub-step loving crowd' especially their remix of Wiz Khalifa's "Black and Yellow." So many bobbing heads and glowing objects infiltrated the main stage' then dispersing to the late night barn stage to catch the UK's Twisted Records producer Ott.
Sporting goggles and a tenacious demeanor' he played "The Queen of All Everything'" one of the most down-tempo selections from 2008's Skylon. Also performing tunes from his latest effort "Mir" Ott incorporated his own unique blend of organic dubstep.

One of the most intricately designed stages was the Woods Stage' located in the forest area of Sunnyview' draped with fluorescent cloths glowing in the dark' creating nighttime mysticism as Boston's trio Otis Grove' laid down some funky' raw' rock and roll. Another highlight of Friday's late night series was Digital Tape Machine. Performing for the first time on the east coast' this Chicago based collaboration' which includes members of Umphrey's McGee' Strange Arrangement' Liquid Soul' Land of Atlantis and the Hue' showcased their interesting blend of several dance music genres with a heavy infusion of video-game music style. Zoogma and Blue Boy Productions kept the party going until nearly seven in the morning' the sun warmly greeting the festival grounds.
The last day of music arrived and most campers had shown minimal signs of slowing down. With Saturday only arrivals pouring in' the spirits were high as the music started back up at noon. Apparently the afternoon was full of musical prophets' as Dr. Jah and the Love Prophets and the Pulse Prophets were scheduled to kick off the last day of music. Following all the prophets were New York City's Consider the Source. Equipped with a drummer' bassist' and guitarist' their self-described blend of "Sci-Fi Middle Eastern Funk" was an excellent treat for those especially unfamiliar with this act. Guitarist Gabriel Marin donned a fretless double-neck guitar' dually functioning as an electric guitar and programmed instruments such as the sitar and xylophone. Next on the main stage was Kung Fu' a jazz ensemble including members of RAQ and the Breakfast' spreading good musical vibes to linger for RAQ's nighttime performance.
Since RAQ members Chris Michetti and Todd Stops have been devoting their time to other side projects' it was a delight for all to witness the jam scene veterans rocking out on the main stage. Up after RAQ was the festival's main headliner' EOTO' who's entirely improvised set of electronic breakbeat and dubstep drew the largest crowd on the main stage. This side project of String Cheese Incident members Jason Hann and Michael Travis surprised attendees with their renditions of Jay Z's "Can I Get A…" and Ludacris' "How Low Can You Go?" Just like Marco Benevento' EOTO paid homage to the late Amy Winehouse with a dubstep style rendition of "Rehab."
Saturday's late night was a force to be reckoned with' featuring the UK's Tipper' who played fine lines of bass wobble and down-tempo trip-hop to a jam-packed barn.
Abakus' Orchard Lounge' Speakerbot and D.V.S. rounded up the remaining sets at the late night barn' providing danceable tunes for the early morning warriors as the sun rose for the festival's closing.
Overall the intimate experience and pleasant weather of The Big Up was a successful formula for this particular event's setting' putting it on the path for continued growth in years to come. From bringing a diverse range of acts to showcasing and selling interesting art while providing an array of activities' I can only imagine Shireworks is already brainstorming ideas for bigger and better event for next year!
related articles
Shows: Catskill Chill 2014
Shows: moe.down 15
Shows: moe. + Marco Benevento
Blog: Video: Club d'Elf with Marco Benevento - "Bass Beatbox"
Features: Camp Bisco 2013
More on:
EOTO
,
Big Gigantic
,
Marco Benevento
,
RAQ
,
Higher Organix
,
Kung Fu
,
Twiddle
,
Dopapod
,
Ott
,
Tipper
,
Wobblesauce
,
Timbre Coup
,
Papadosio
,
The Polish Ambassador