Shows
Solid Sound Festival 2011
June 25-26, 2011
at Massachusetts Museum of Contemporary Art in North Adams' MA
by Matt Bushlow
|
photography by Ben Mayock and Matt Bushlow
June 27, 2011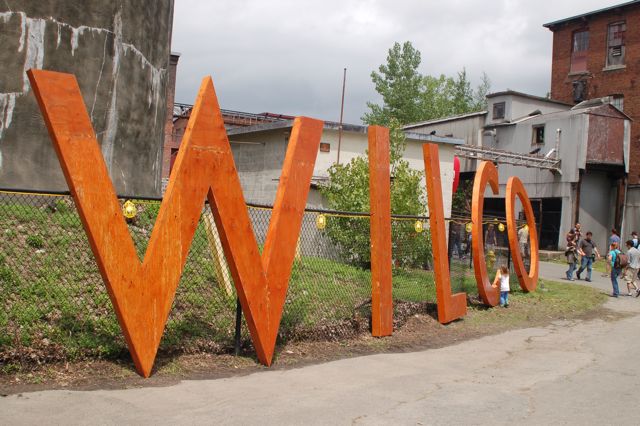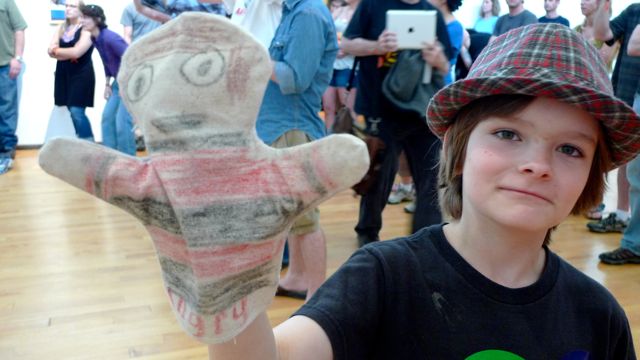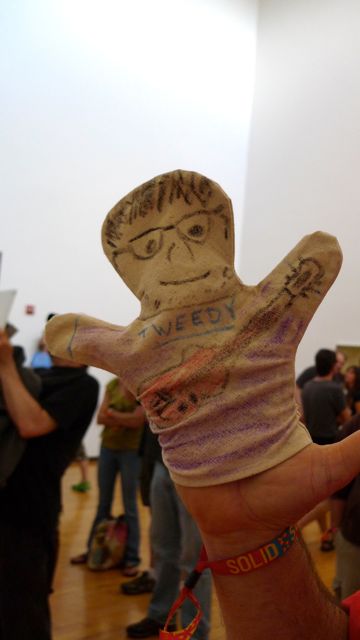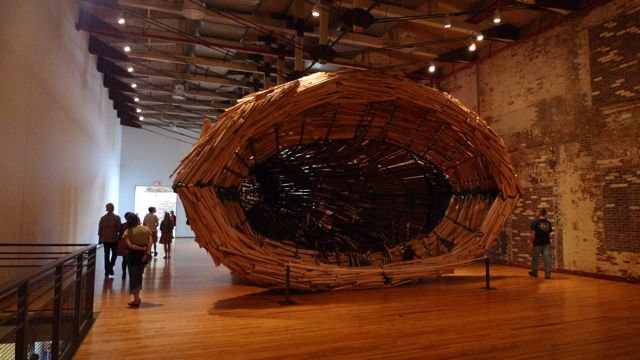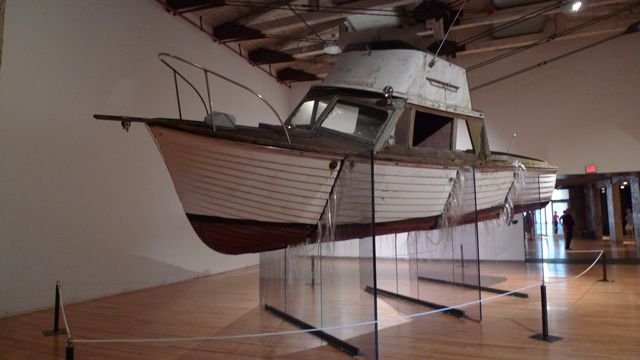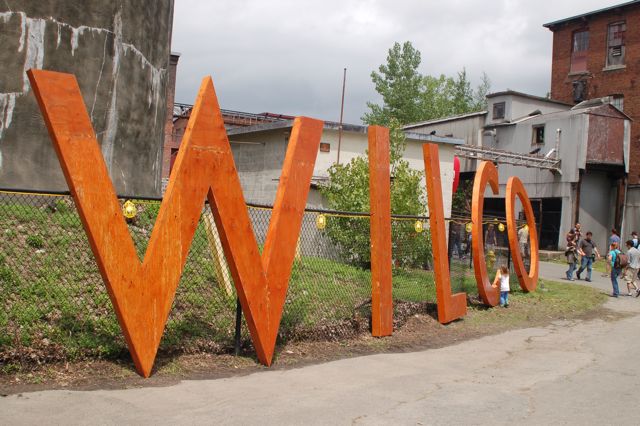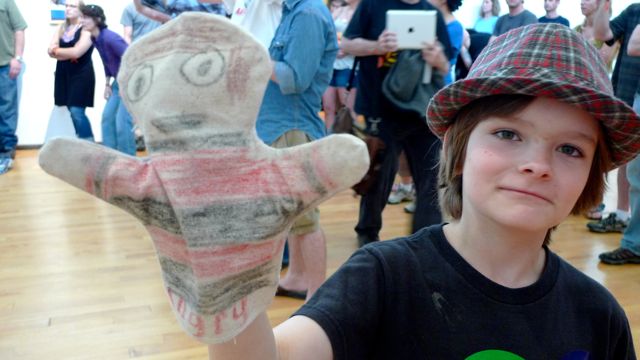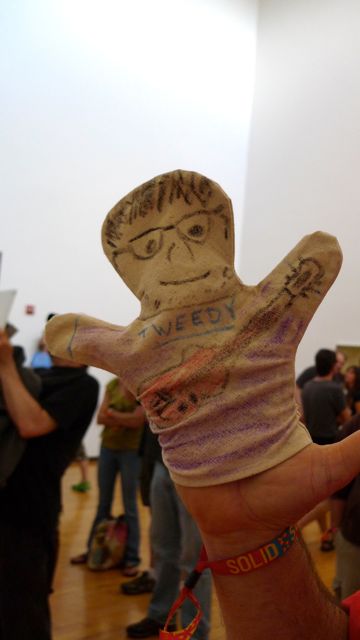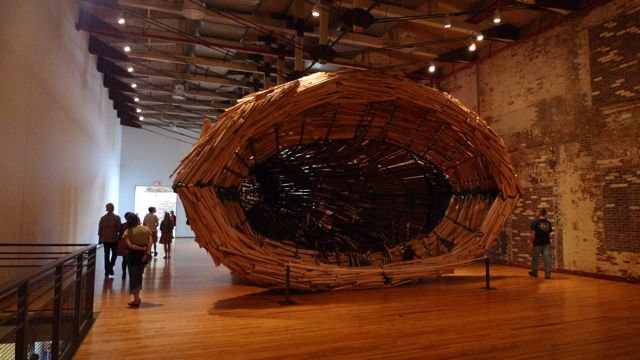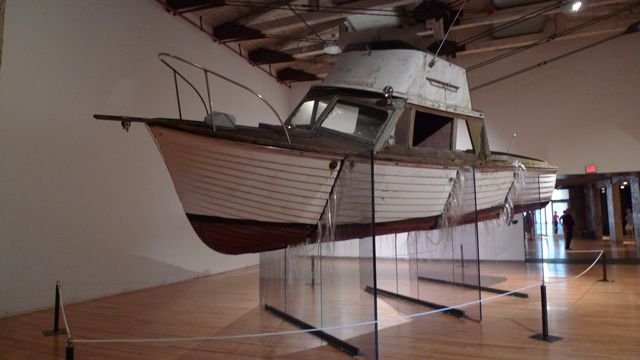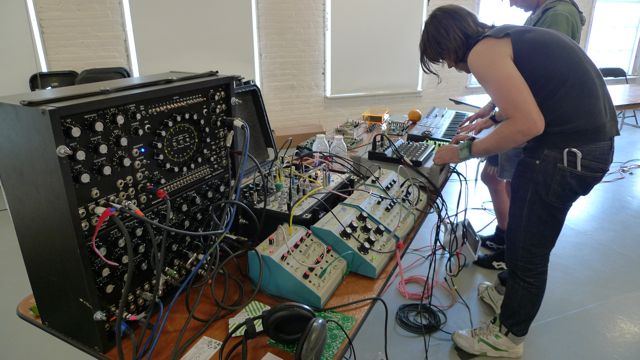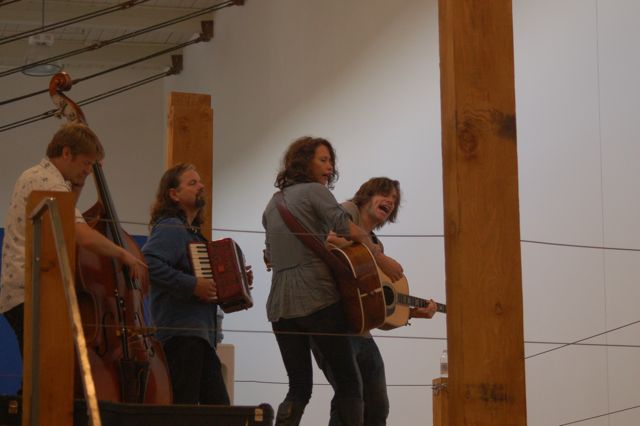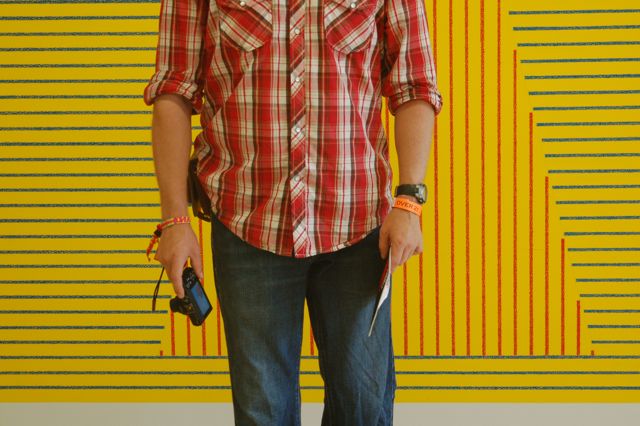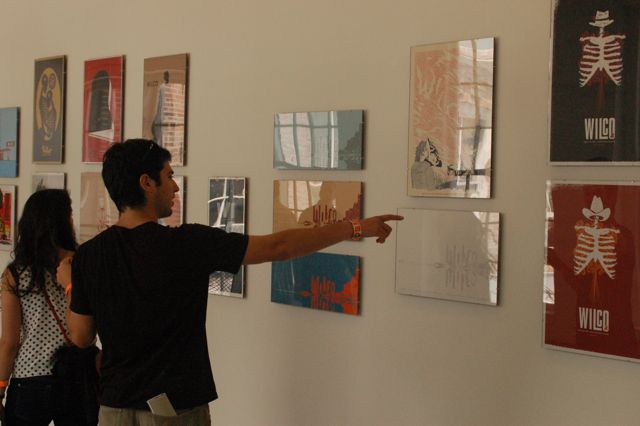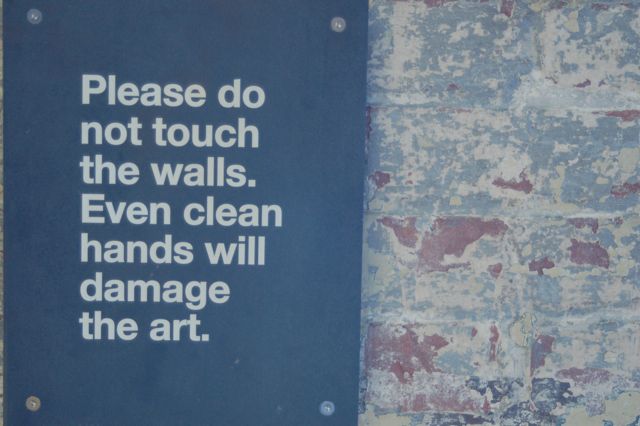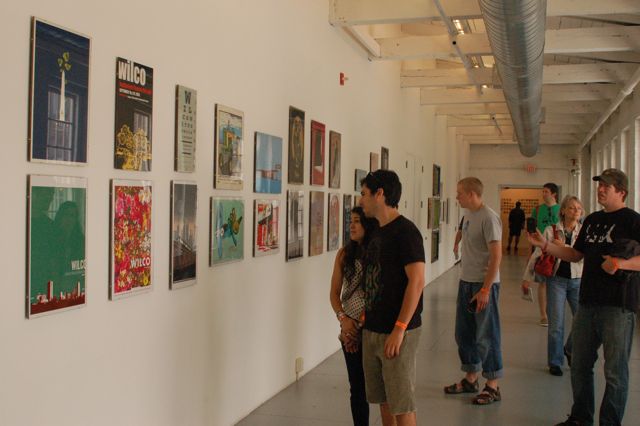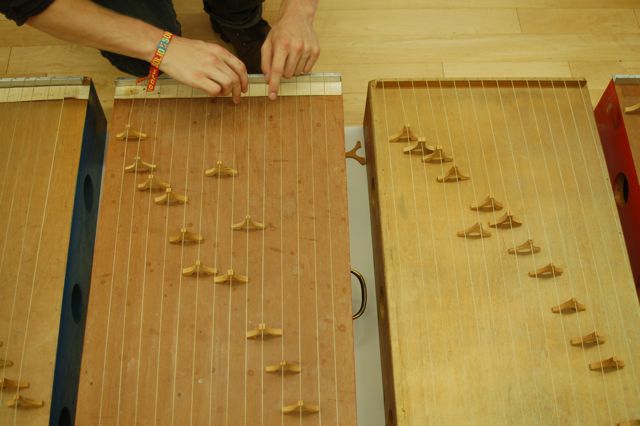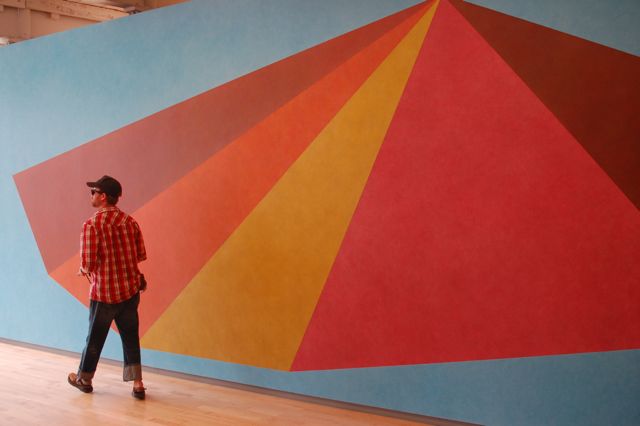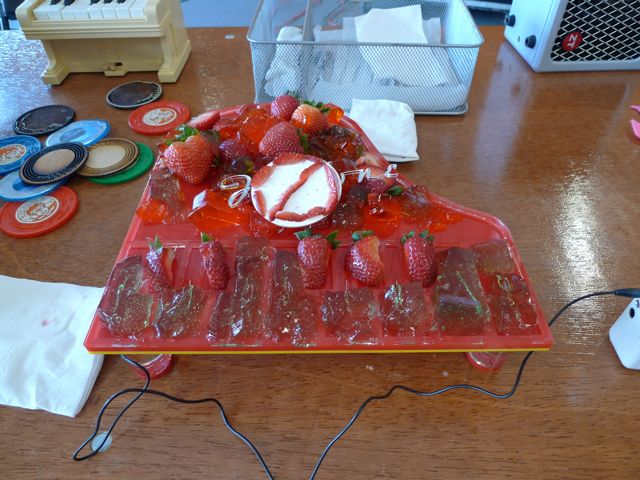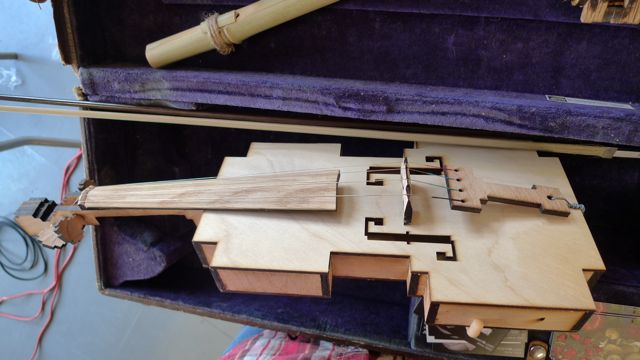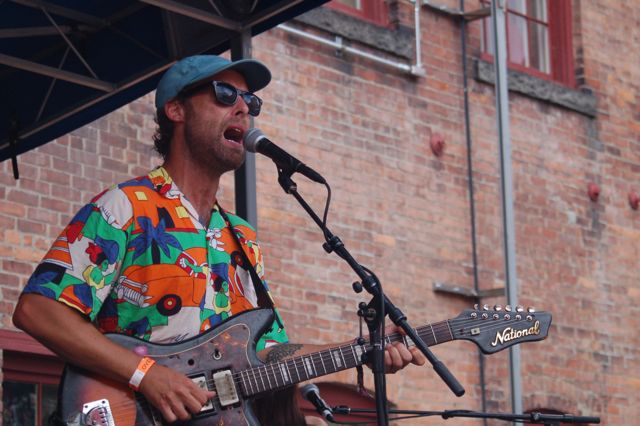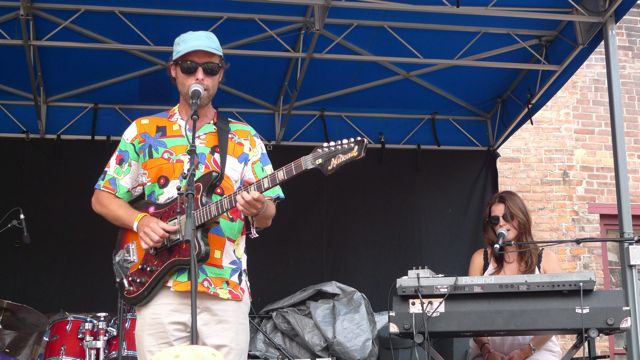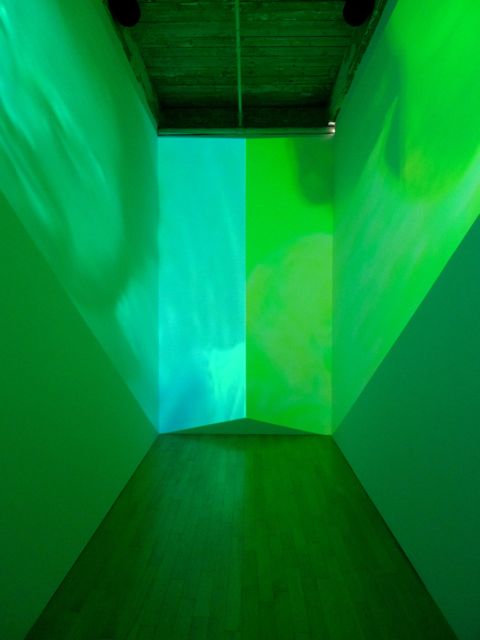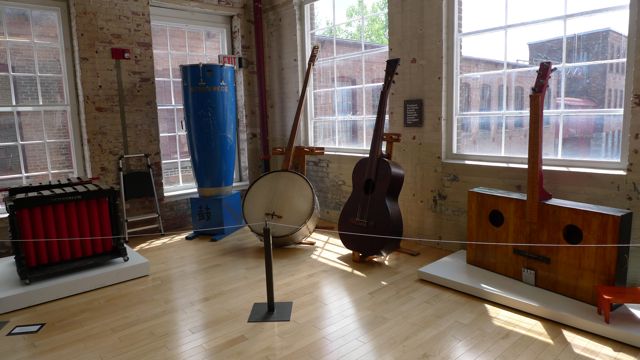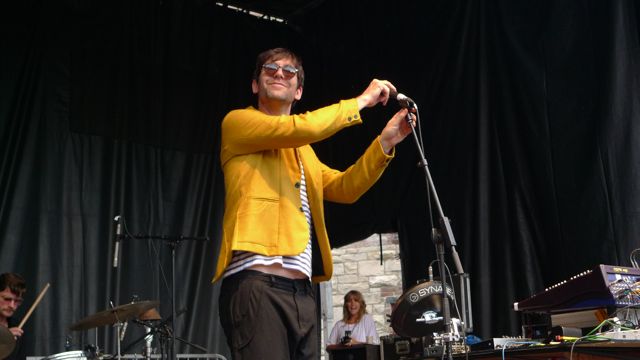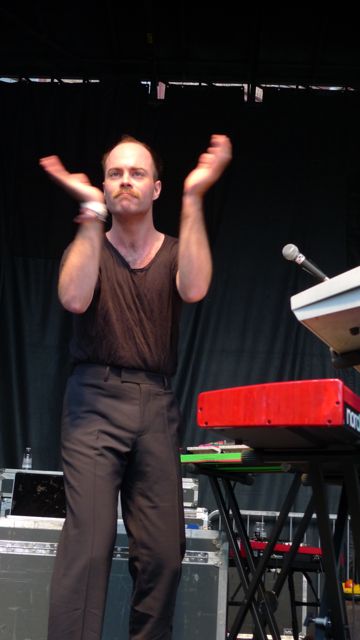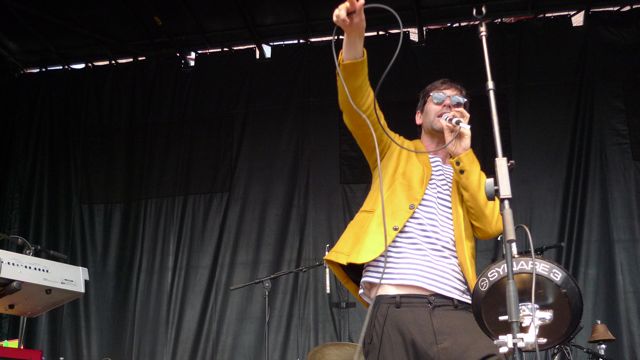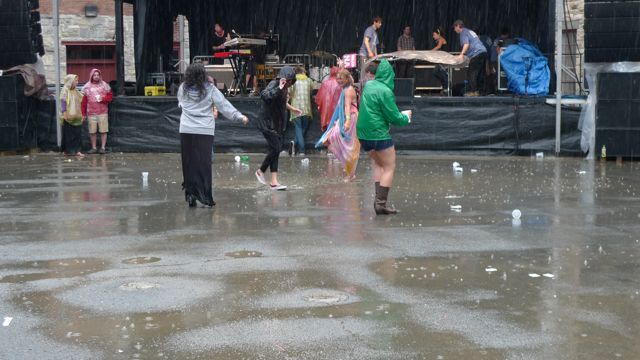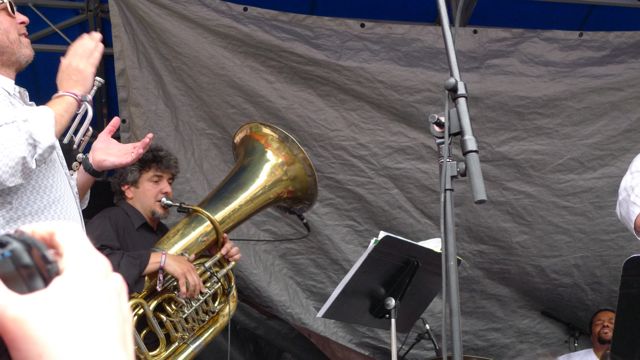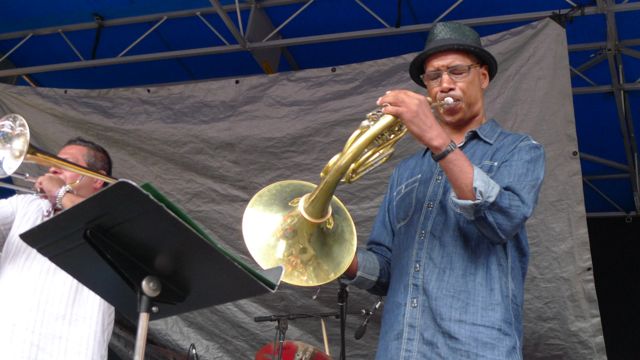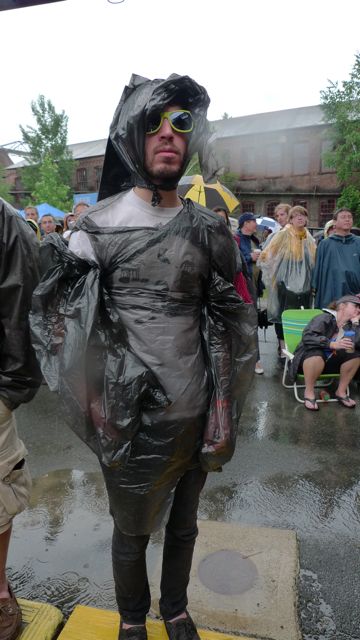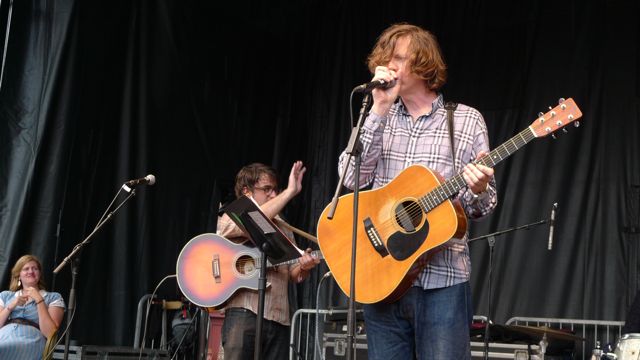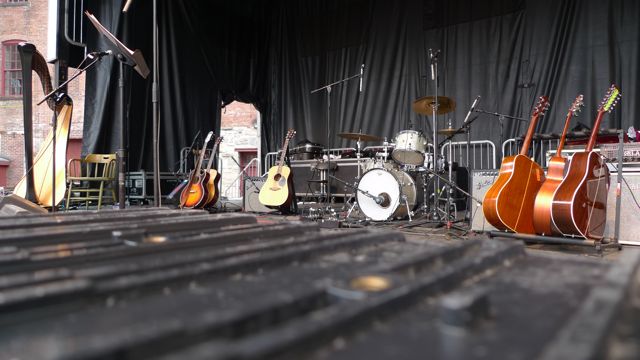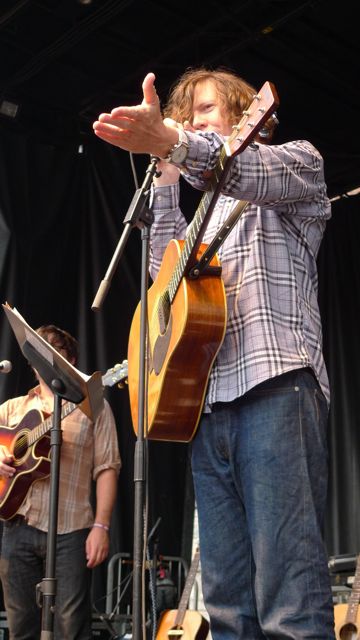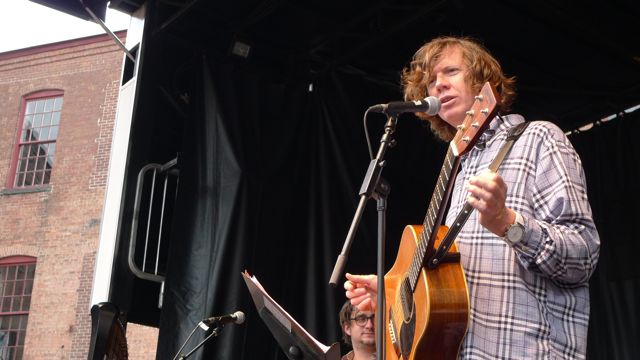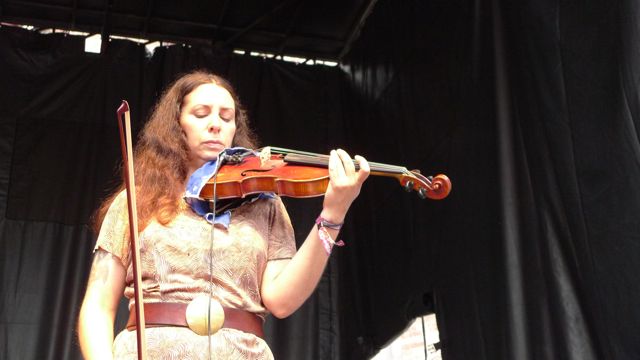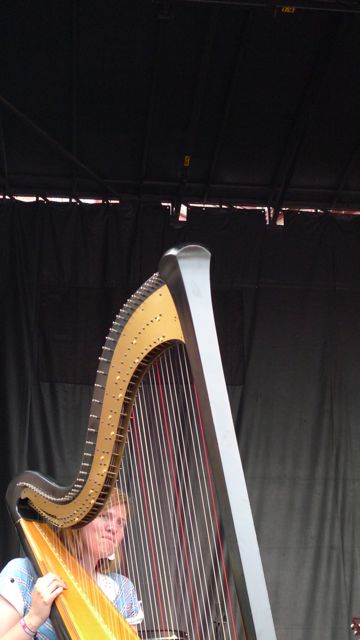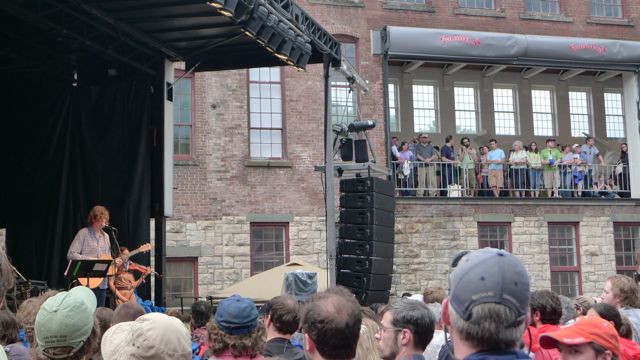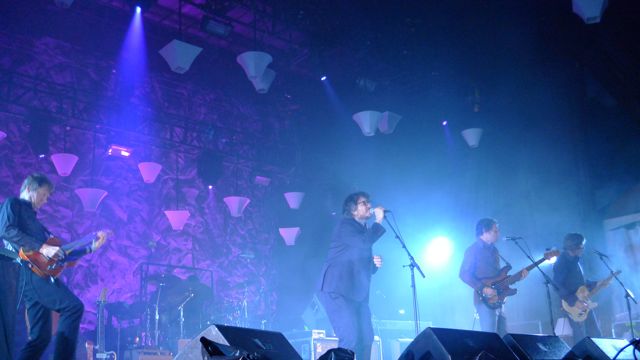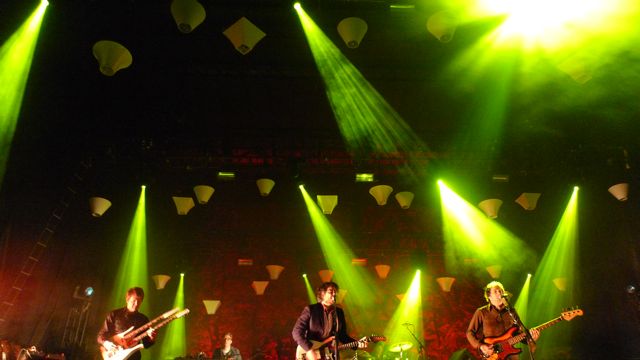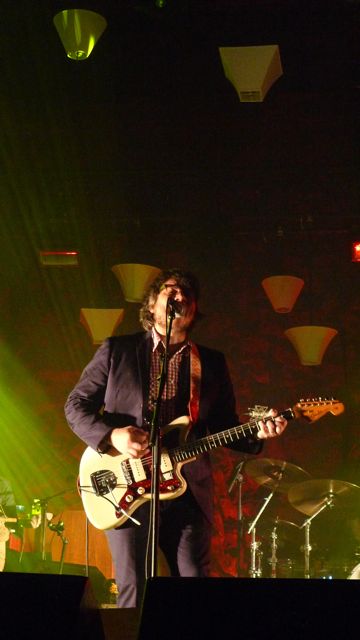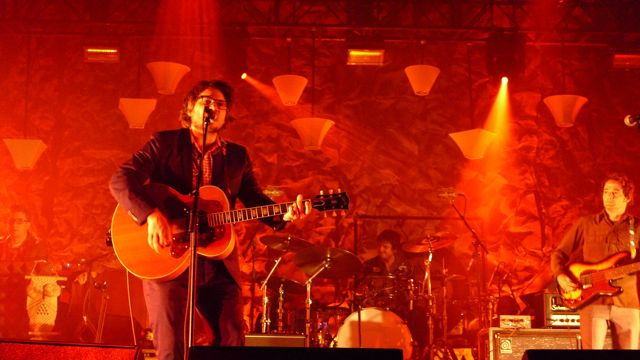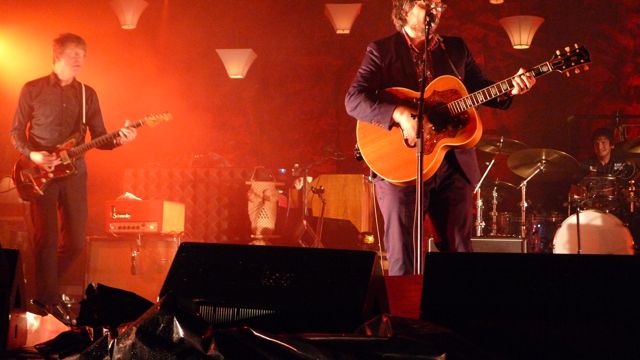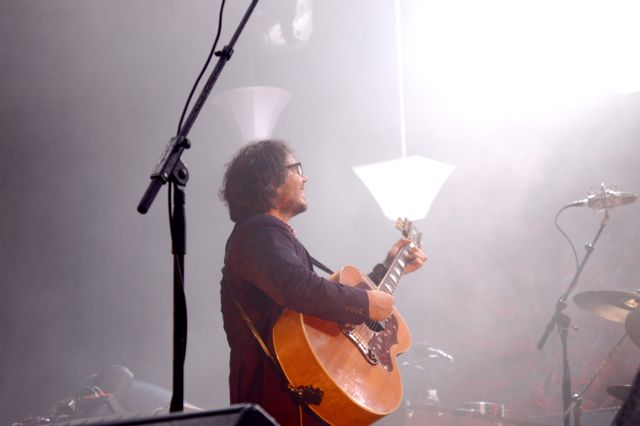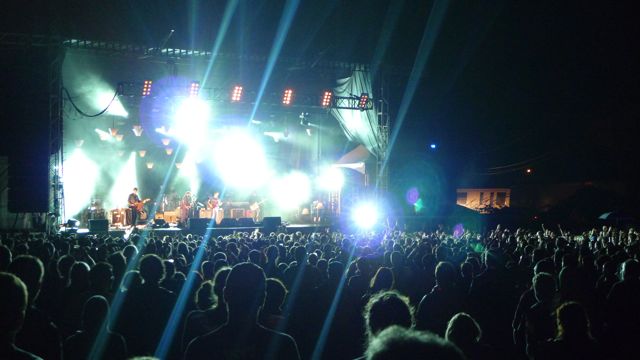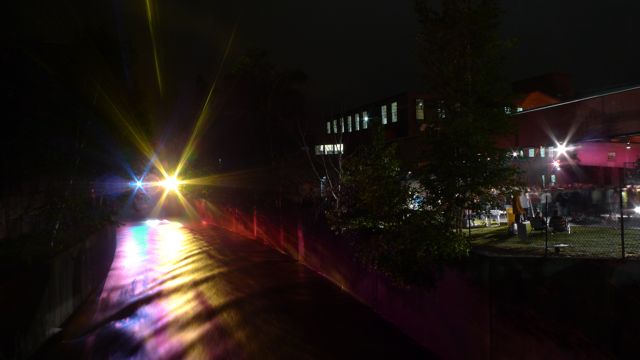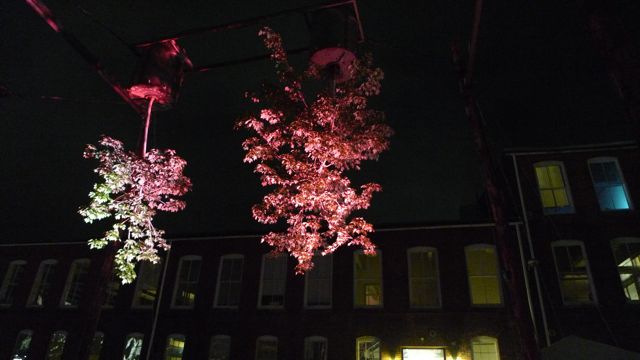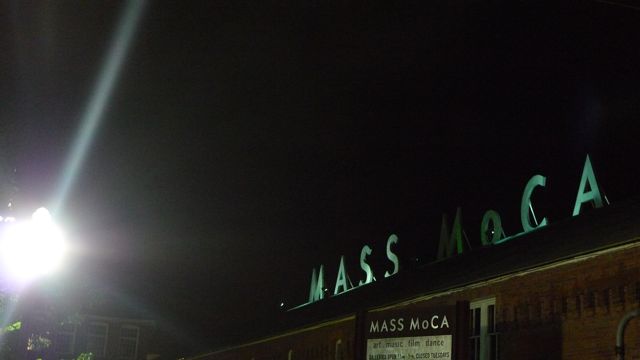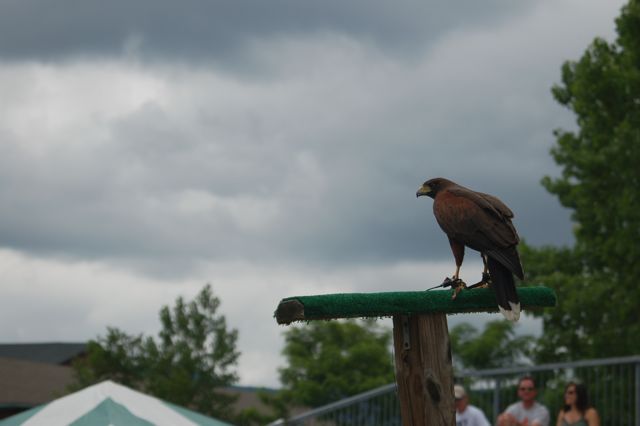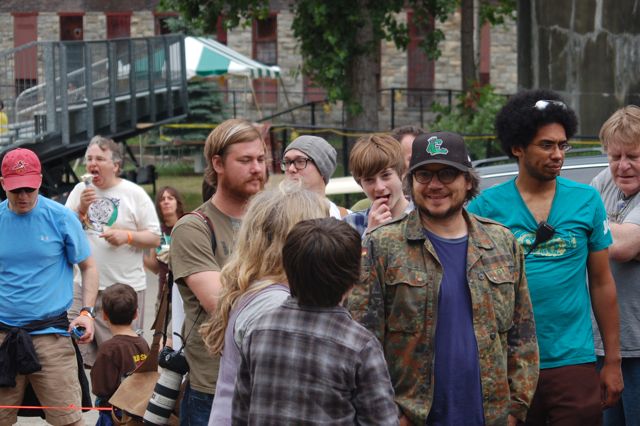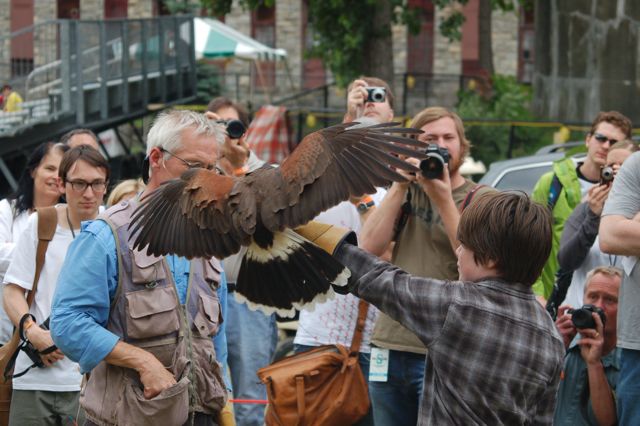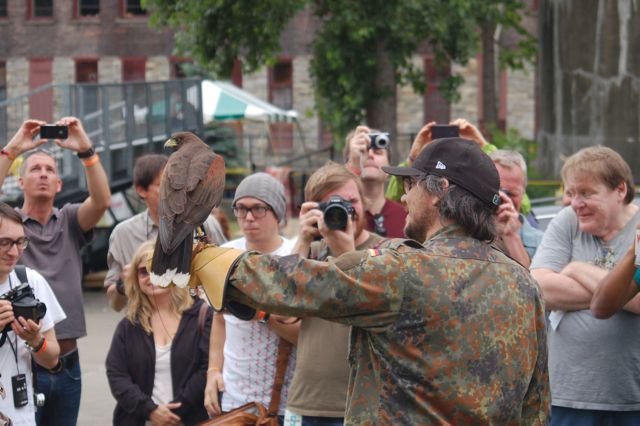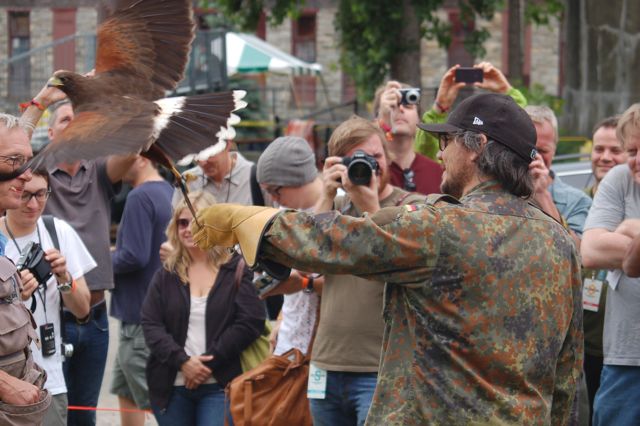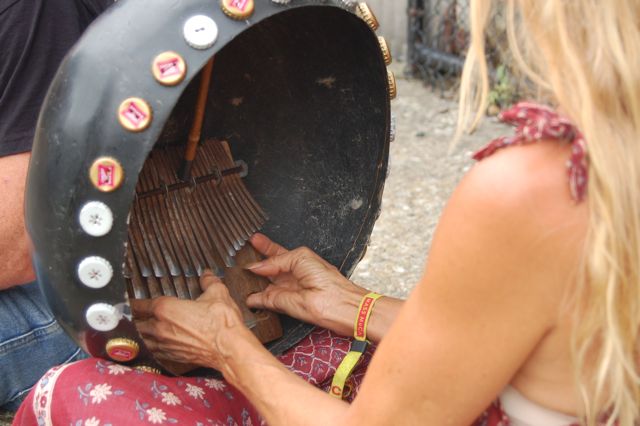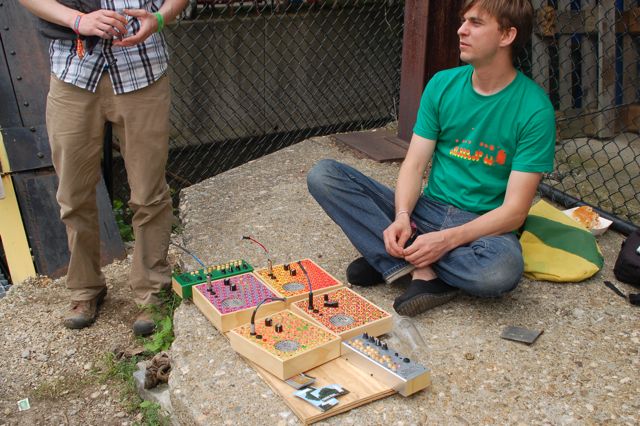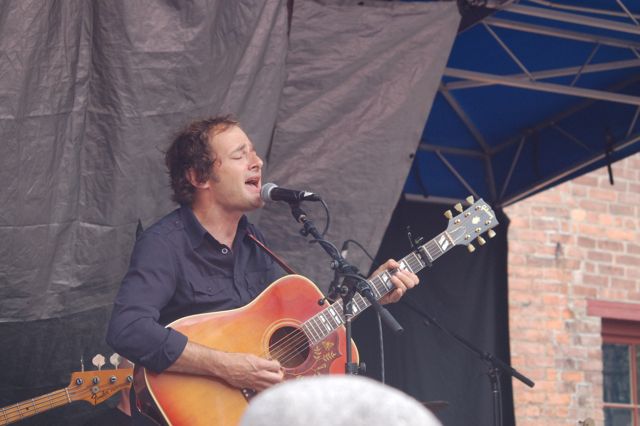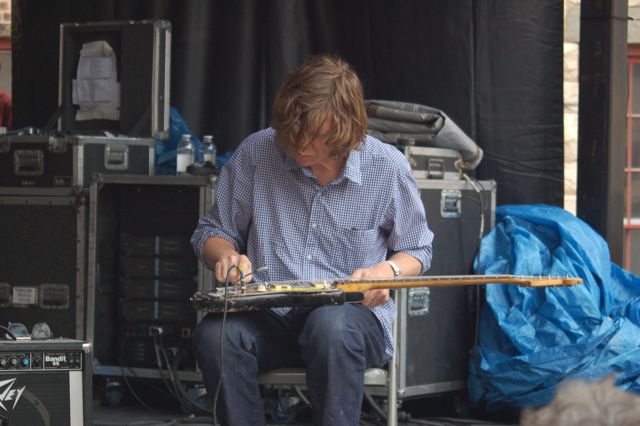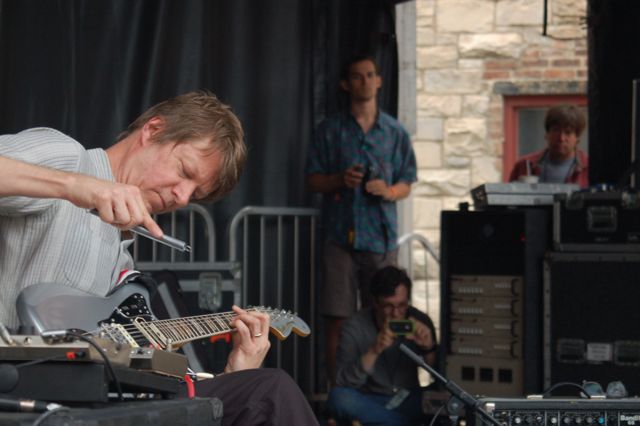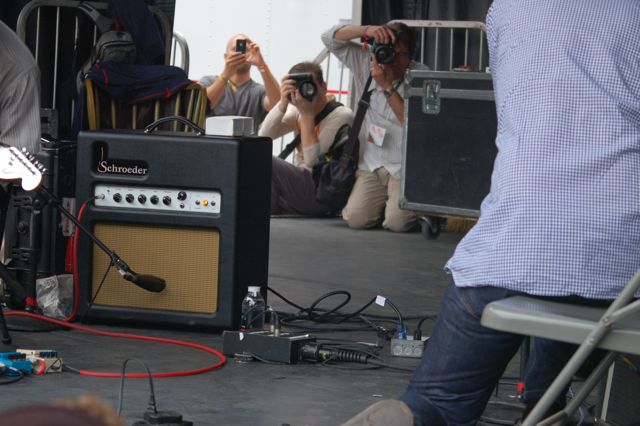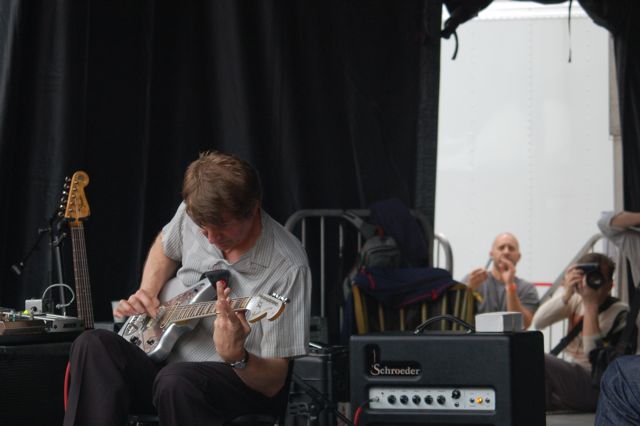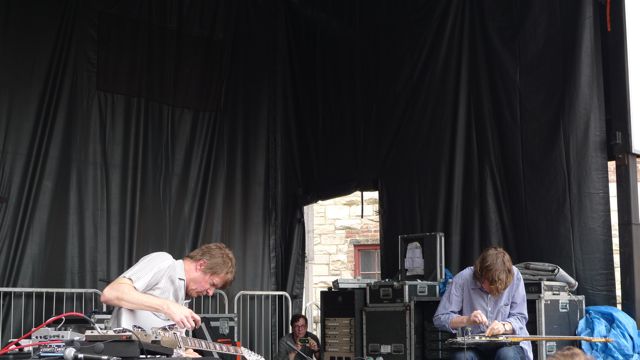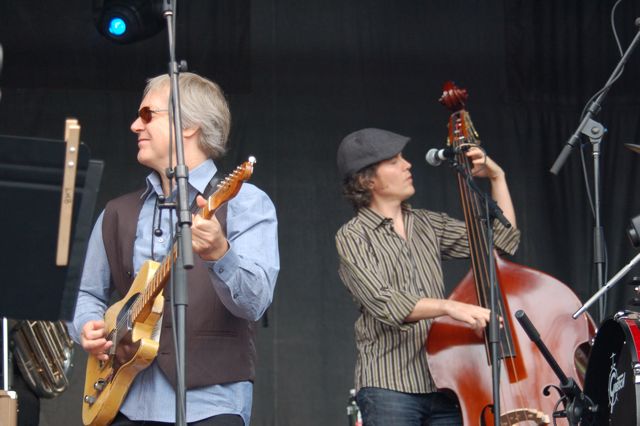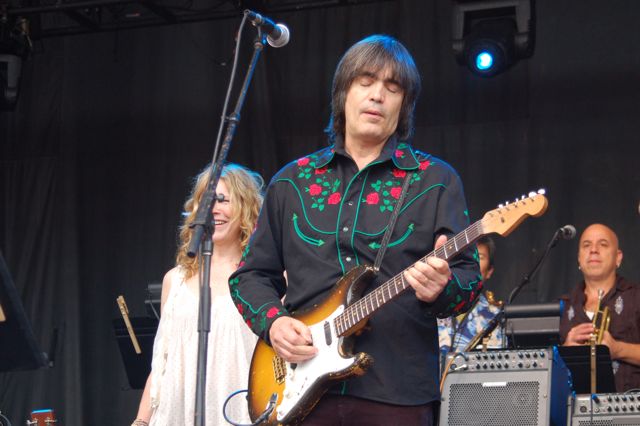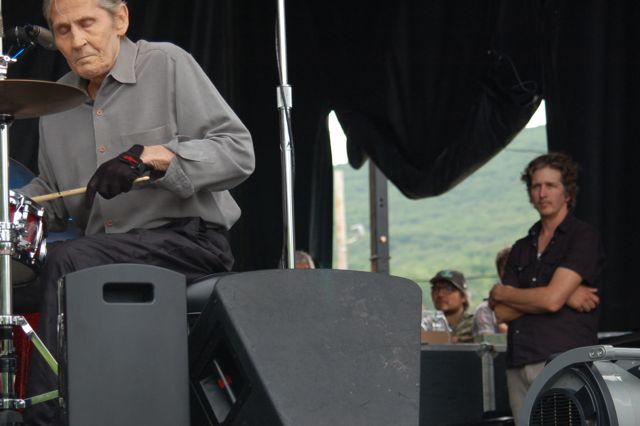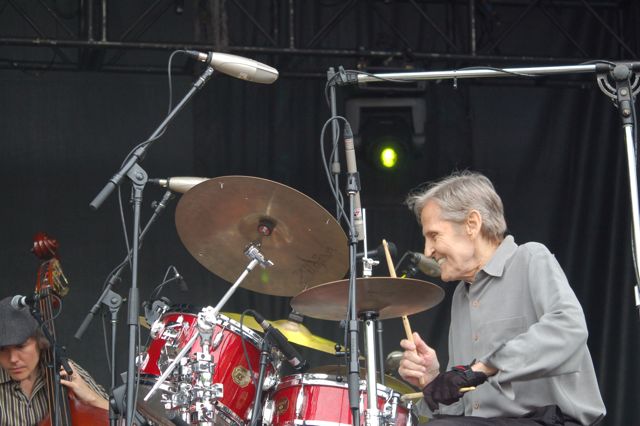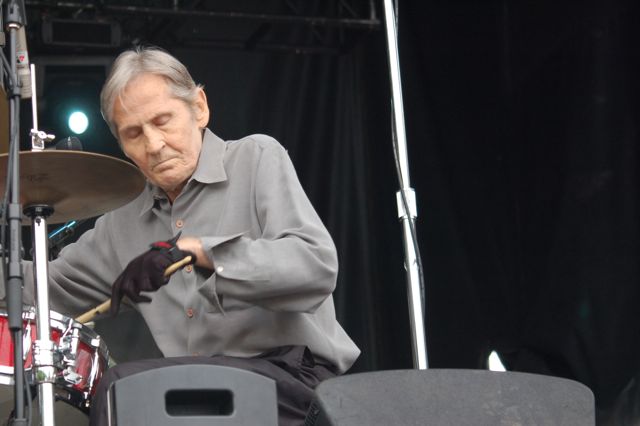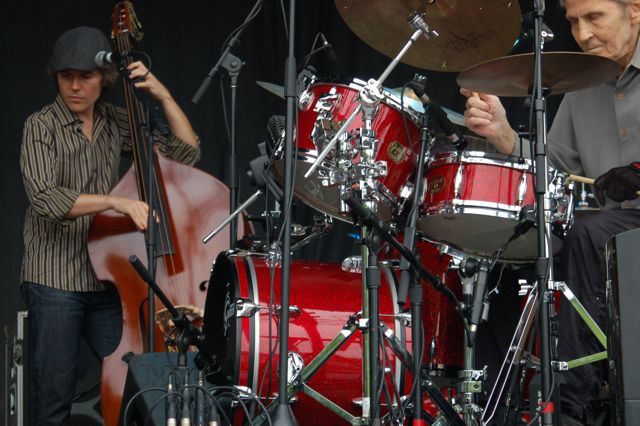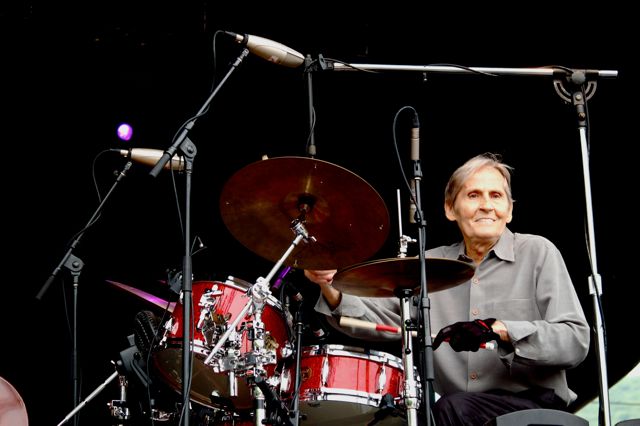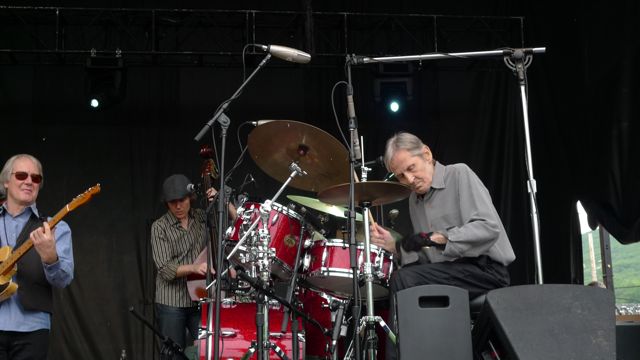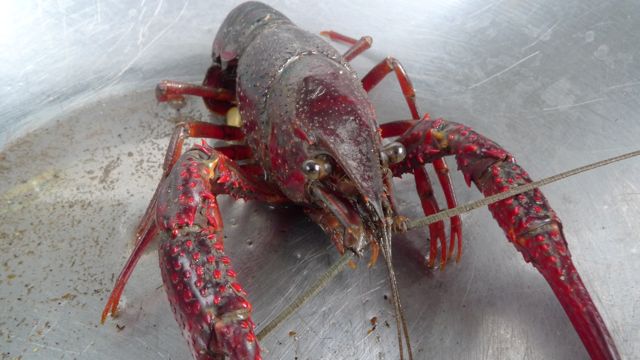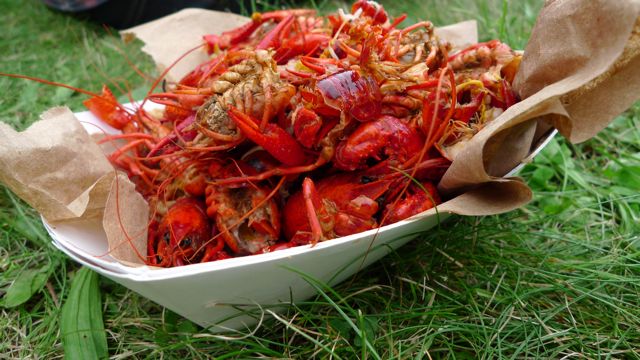 Allow yourself to dream for a moment' of a summer music festival that doesn't happen in a field. A venue where parking is easy' the shuttles are quick' the staff is cheerful' and the Bloody Marys inspire a loosening of your purse strings. A dream-like sanctuary were air-conditioned cafes and huge art installations housed in a post-industrial collection of renovated textile mills provide respite from the sun -- and the rain -- and offer opportunities to tweak out with Jello-piano synthesizers and plunk larger-than-life toy instruments before you have to catch a set by Thurston Moore's new band. This is a place where a larger-than-usual cross-section of America's quite-good-looking hip cats browse modern-art photo books and sip cold beer' while Woody Guthrie's granddaughter and her band play un-amplified folk songs in a huge white room next door.
This is Solid Sound' Wilco's annual music-and-art festival in North Adams' Massachusetts. Hosted by Mass MoCA and curated by Wilco' Solid Sound could be the best designed festival in the country. It's a weekend where everything works' a haven for folks who don't really want to camp in a tent' keep food in a cooler' deal with kids tripping their balls off' or listen to the crazy hiss of nitrous tanks all night.
Though the weekend line-up draws fans of Wilco' Thurston Moore' Jamie Lidell' Liam Finn' Here We Go Magic' Sarah Lee Guthrie' J.C. Brooks and the Uptown Sound and others' it's the little things that set Solid Sound apart from the huge weekend festivals that can make you feel like you're on the set of Survivor: Summer Tour.
Maybe it's the live falconry workshop. Or the fact that you can buy a basket of freshly boiled crawfish sold by a guy with a huge beard who actually says' in a Southern accent' "Crawfish is ready. Come get some!" Maybe it's the wonderfully common sight of families hanging out together. When it starts pouring' as it did on Saturday' you can walk a few steps away from a stage' into an old warehouse' and be inside a pop-up record store. And a few feet away from that' there's Joe's coffee' where you can get an individually brewed cup' then sip on it while flipping through first-edition copies of Beatles or Frank Zappa records and listen to Jamie Lidell's outrageously soulful stage act' still raging just outside.
Then there's that moment when you sit under a tree checking your email on the powerful and free wi-fi network while listening to the Arcade-Fire-only-happier vibes of Here We Go Magic or the horn-fantasia bitches brew of Dave Douglas & Brass Ecstasy' then grab an I.P.A. and soak in the black-and-white documentary-style photographs of Vivian Maier or learn about the Impossible Project' which aims to bring back and create new films for analog instant photography.
And at night' you can still have that everyone-in-a-field vibe while Wilco runs through a set-and-a-half of their greatest hits' hitting all the high points from Being There through new cuts off their upcoming album.

Sure' there's certainly a hipster joke or two in here. Maybe even an aging hipster joke. But there's something to be said for a music festival that makes every detail -- food' drinks' art' shelter' retail -- as important and as easy to enjoy as the music.
But there's a market for a festival for people who want to talk with their friends about art while sipping an espresso' catch Wilco's drummer' Glenn Kotche' embark on a crazy noise set in a packed theatre' and then walk outside and grab a plate of Indian food while sitting in the courtyard of an old mill and chilling to the retro-pop of Wilco side project The Autumn Defense. And Wilco has tapped into it. It's summertime' and Wilco has officially made the living easy.