Blog

Camp Bisco 10: Five Performances Not to Miss
by Derek Freeburn
June 27, 2011
Skipping Camp Bisco 10 This Year? 5 Performances You'll Miss (and Probably Regret)…

Festival season is heating up across the northeast and many a live music fan is being presented with a ton of options and some hard choices. With Super Ball' Electric Forest' All Good and plenty of others all lined up for July in the northeastern quadrant of the country' the
CBX 10th Anniversary Party
(July 7-9' Mariaville' NY) might be left off of some lists. Here are five scheduled performances that might make you reconsider:
Camp Bisco 2008' by Andrew Hill
5. Pretty Lights:
Not only did Derek Vincent Smith blow the roof off of his first Camp Bisco set at CB8 in 2009 (late night set)' but he straight blew up following the dynamic presence there. Last year Pretty Lights hit the main stage at Camp and it was a huge hit. Following the debut of Derek's new stage setup at Bonnaroo' all indications are that he is taking the show to the next level. Get ready.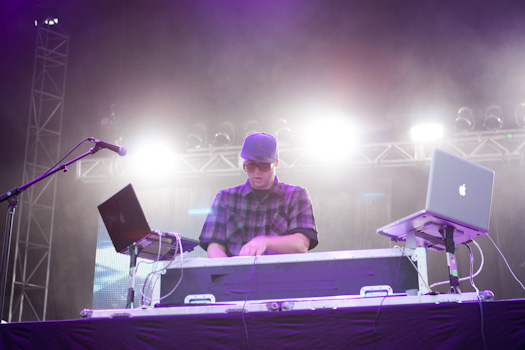 Camp Bisco 2010' photo by Alex Rice-Swiss
4. Shpongle Live:
You can either by the 54th person this month to tell me that "Shpongle" is a shitty band name' or you can go check Simon Posford and Raja Ram's wizardry out. You may have checked out one of Simon's gigs before' but likely never "Shpongle Live": Camp will mark the full outfit's first performance in the US.
Camp Bisco 2010' by Alex Rice-Swiss
3. Special Disco Version (featuring James Murphy and Pat Mahoney):
CBX will also mark the first return to the US stage for James Murphy since LCD Soundsystem's epic farewell show at Madison Square Garden - you know' the one that blew up into a scene when all of the scalpers got a hold of the tickets and tried to off them for the equivalent GDP of Argentina. SDV's last set at Camp (CB8) was a mainstay as well in the late-night tent. 2011 will watch the duo take the stage in the DFA tent which should provide more of an intimate setting to reacquaint yourself with these gentlemen. You won't want to miss this one.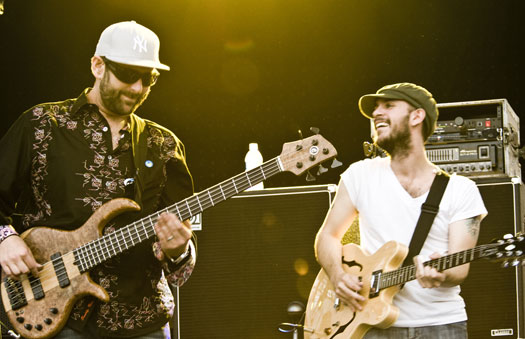 Camp Bisco 2008' by Andrew Hill
2. The New Deal:
If you follow this band at all you know the importance of their performance already. This year will mark the end of their inspirational 12-year run as one of the most progressive live acts on tour. Get there for their Thursday throw down or miss your chance to say goodbye to a legendary act.
Camp Bisco 2007' by Andrew Hill
1. The Disco Biscuits:
Standard #1 right? I know' I hear that' but let's take a bit of a deeper look. The DB have performed only barely more than a handful of shows so far in the calendar year of 2011' a year that has seen some of their ancillary projects' etc. take off (be sure to catch Conspirator as well at CBX!). Simply stated' the fan base (especially east coast) is jonesing for the OG squad. Based on all of the incredible acts that have been staples of Camp over the past several years' it is often not until I actually settle into things on Thursday that I start to think about what an incredible foundation these guys set for such a great music festival with their second-to-almost-none stage set-up and presence. It's the tenth anniversary and a rager is expected. These guys aren't typically ones to disappoint.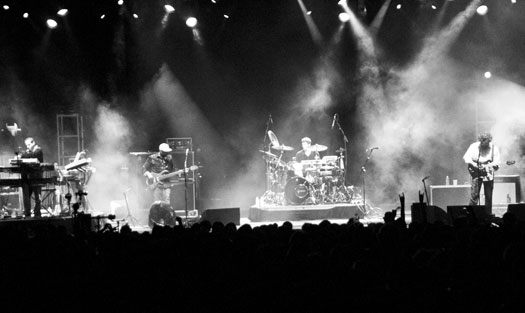 Camp Bisco 2008' by Andrew Hill