Shows
Mountain Jam 2011
June 2-5, 2011
at Hunter Mountain in Hunter' NY
by Michael Bandy
|
photography by Richard Gastwirt
June 13, 2011
page 2 of 2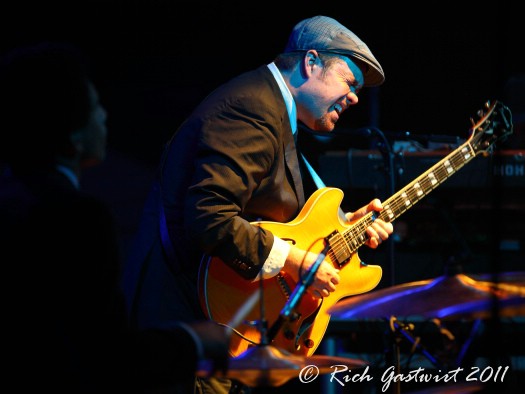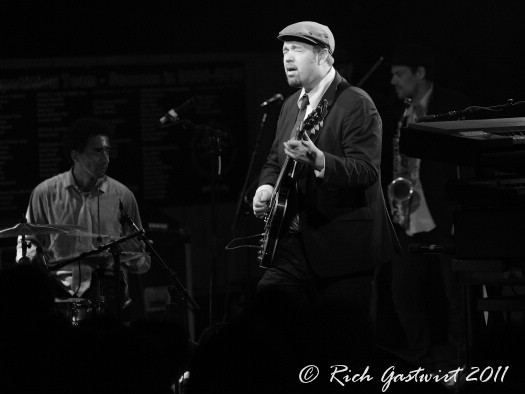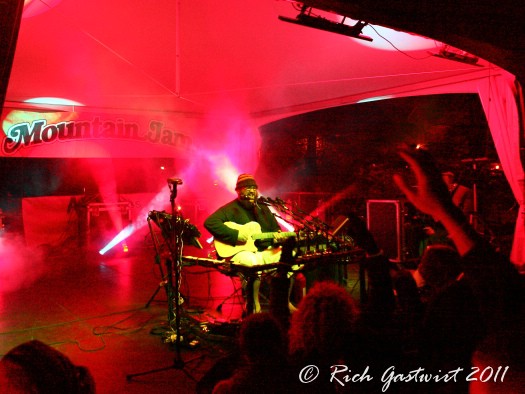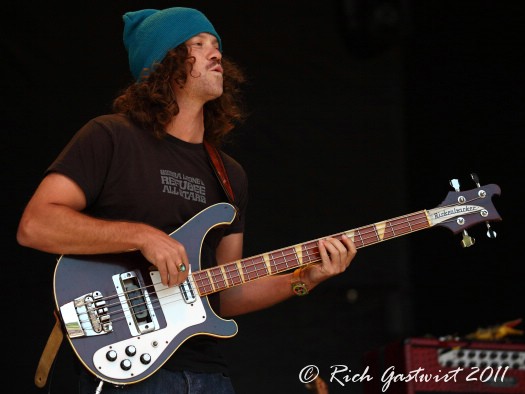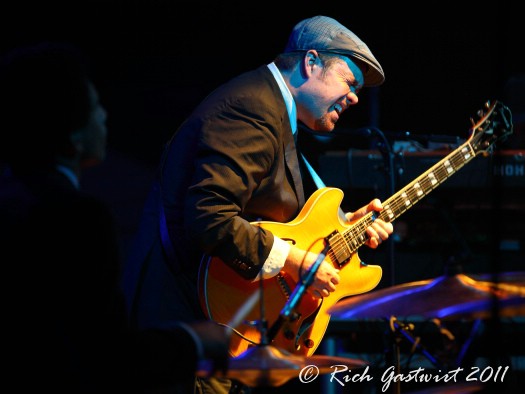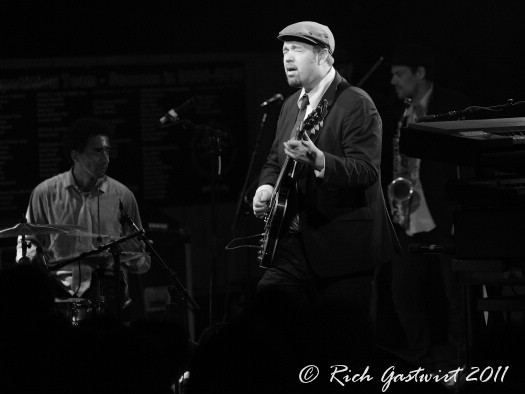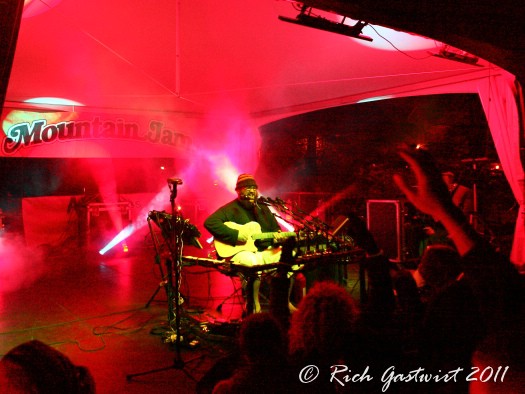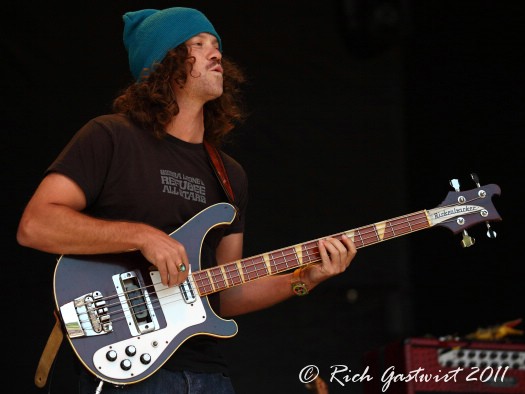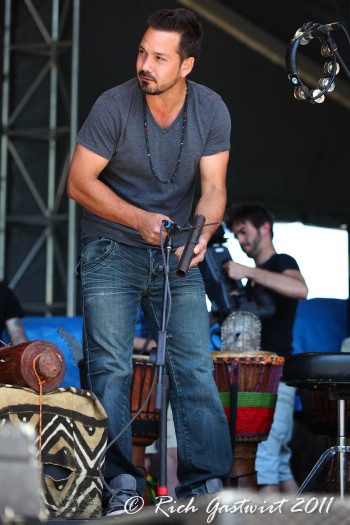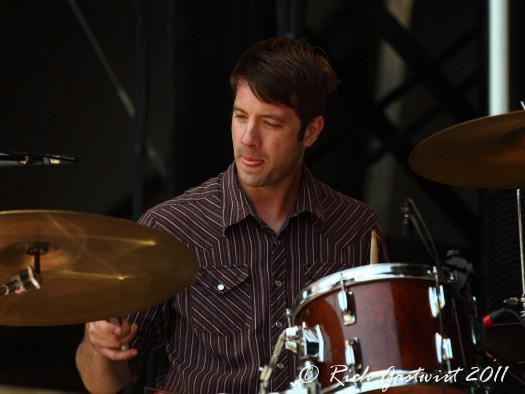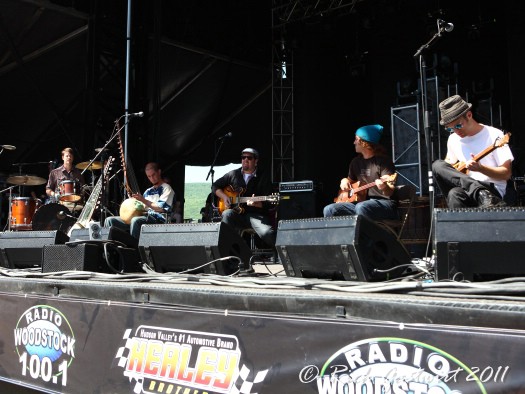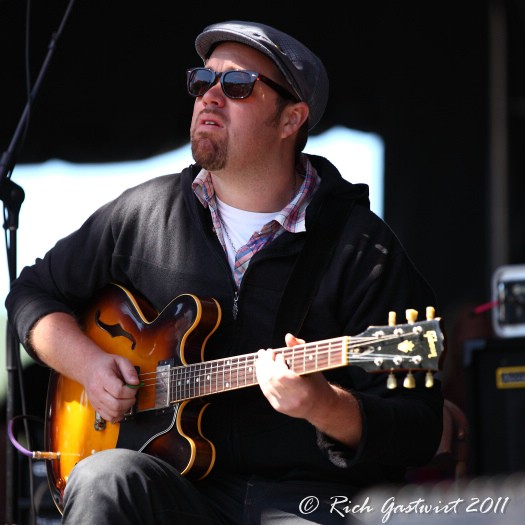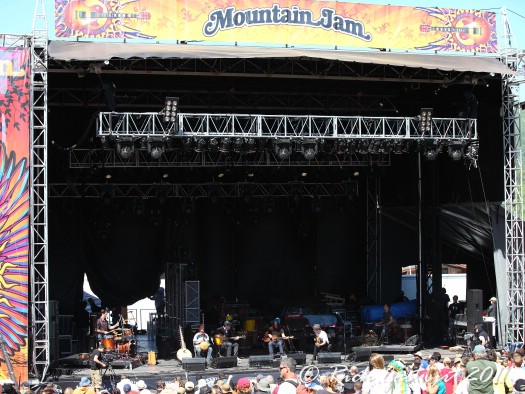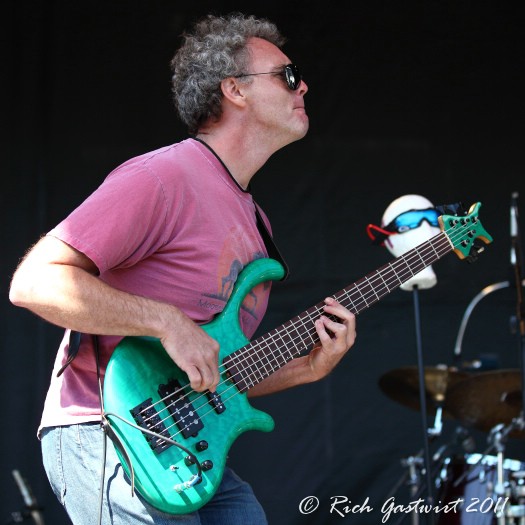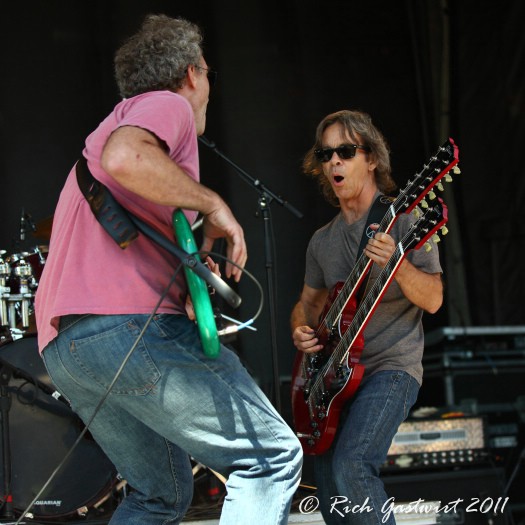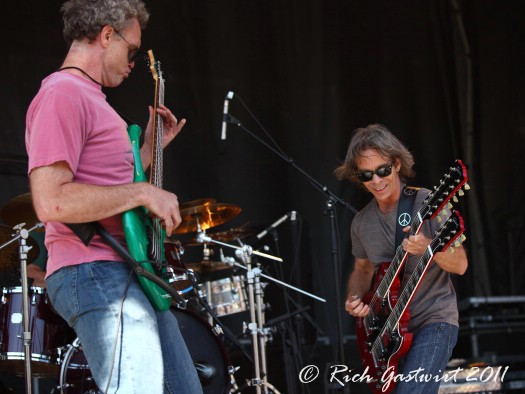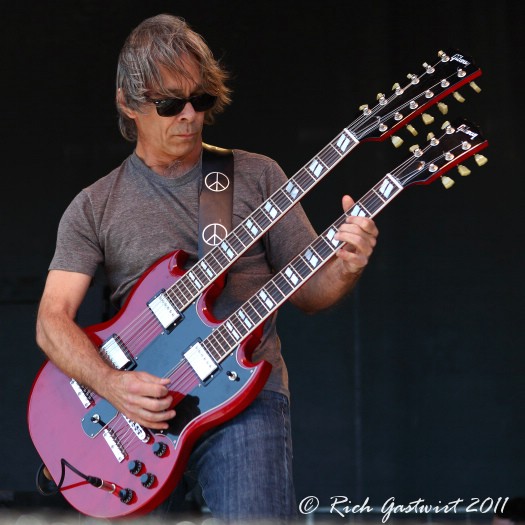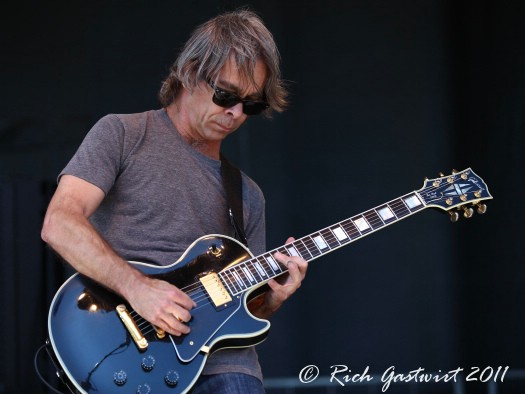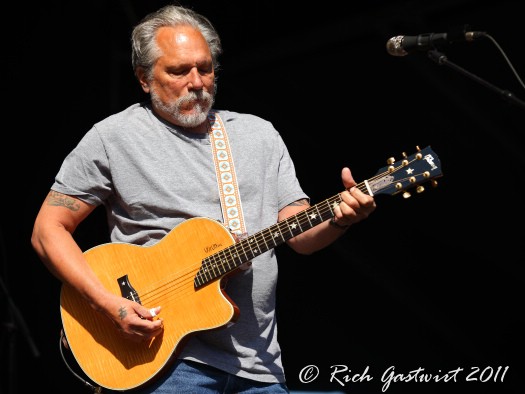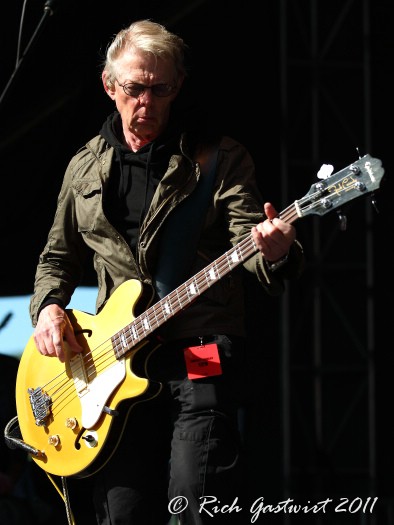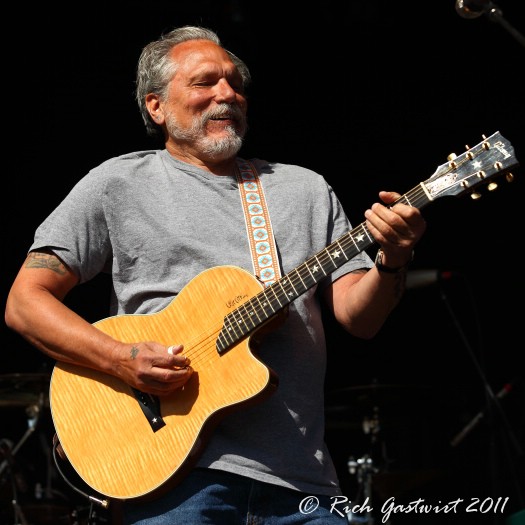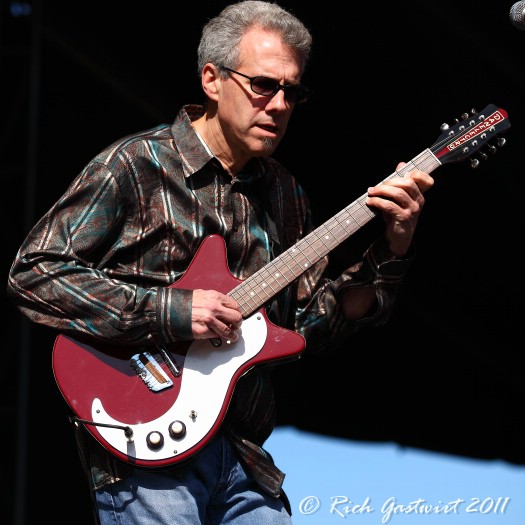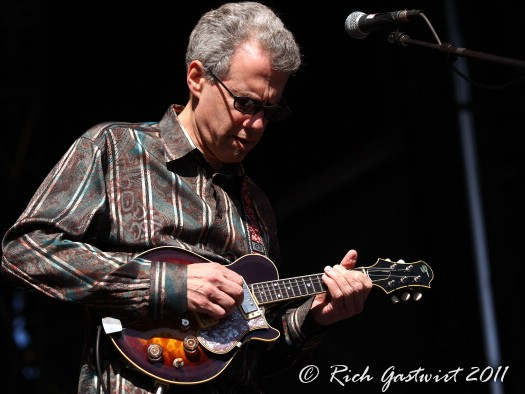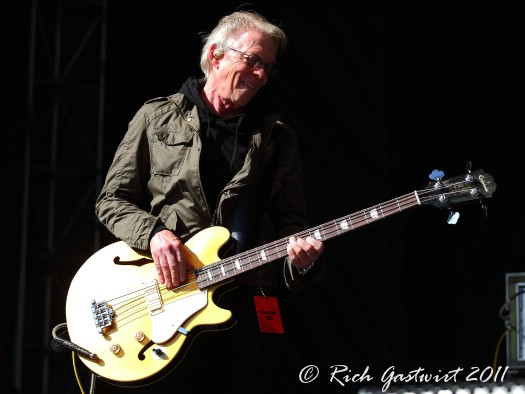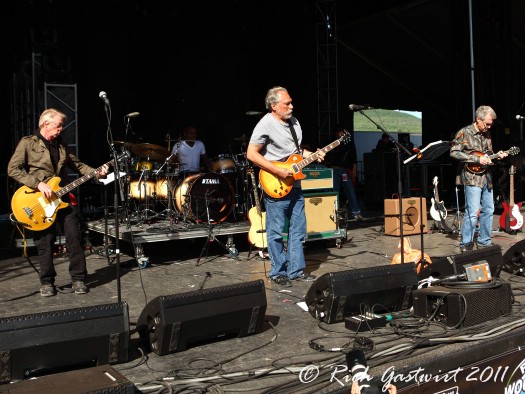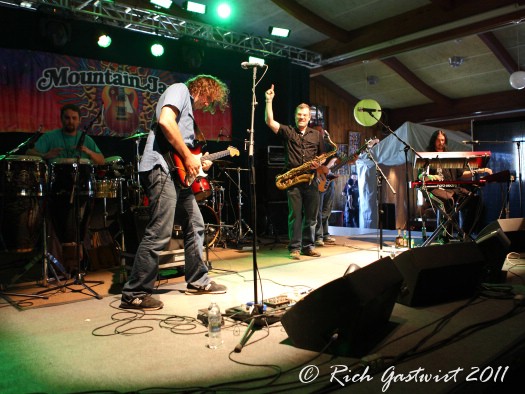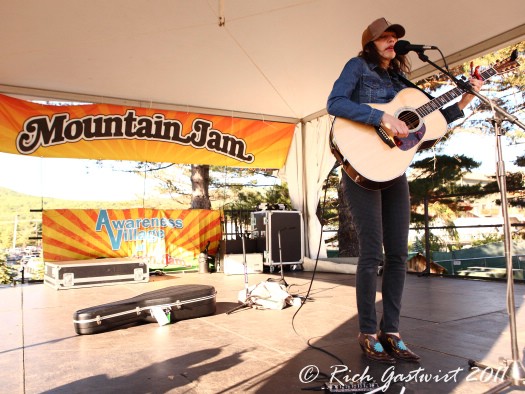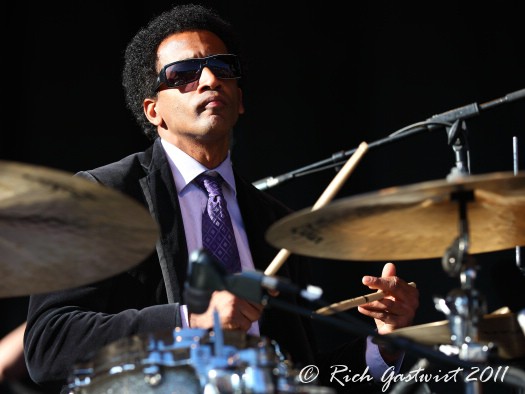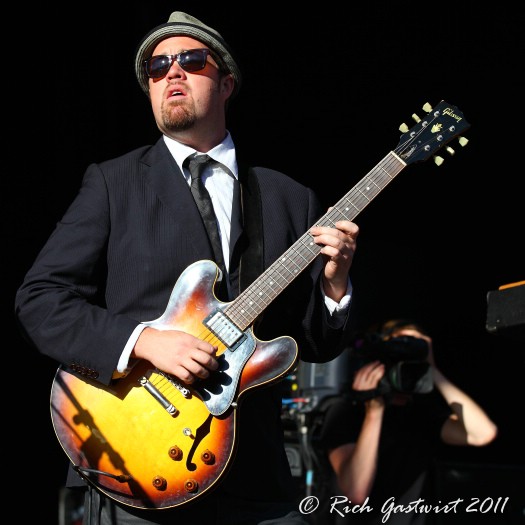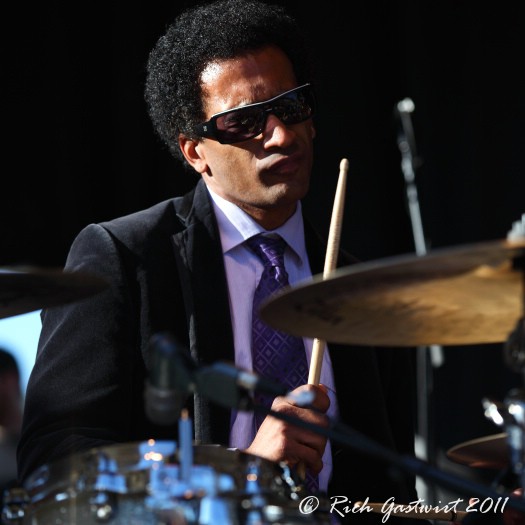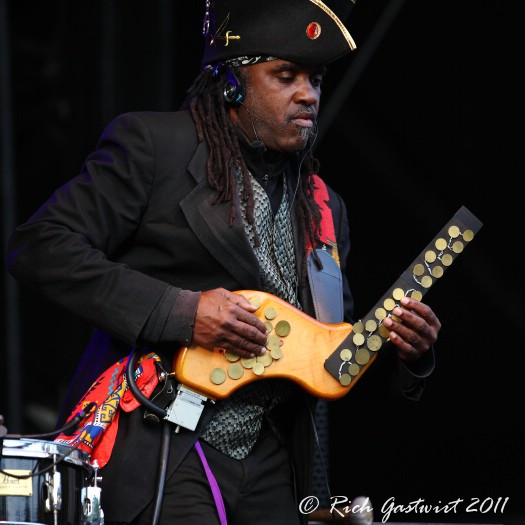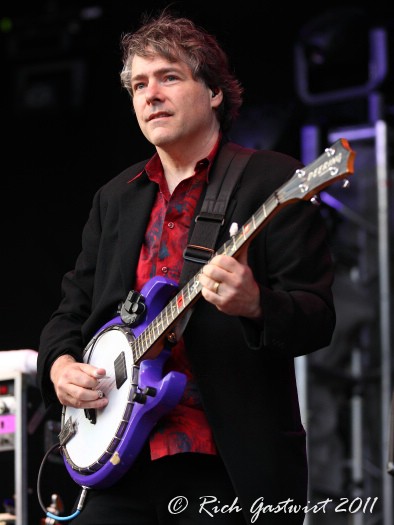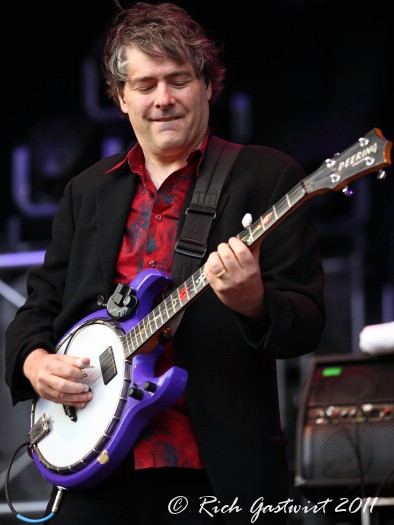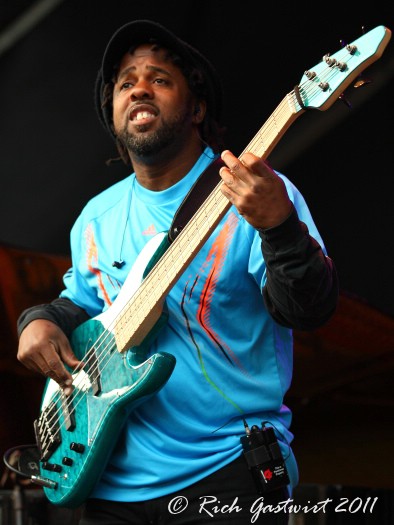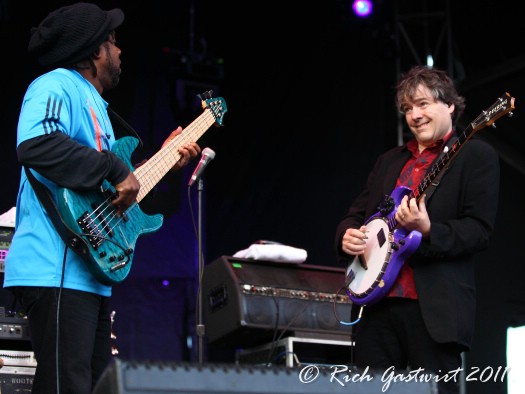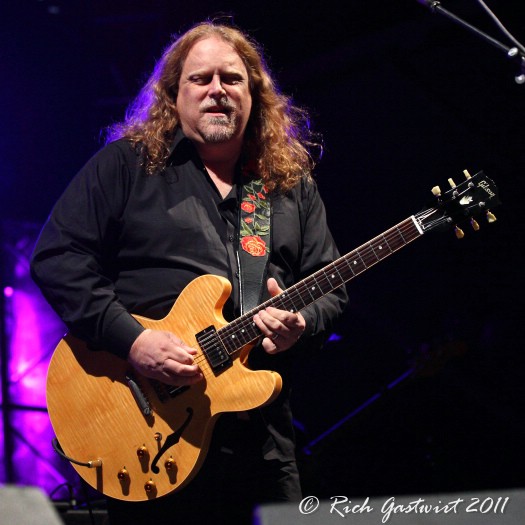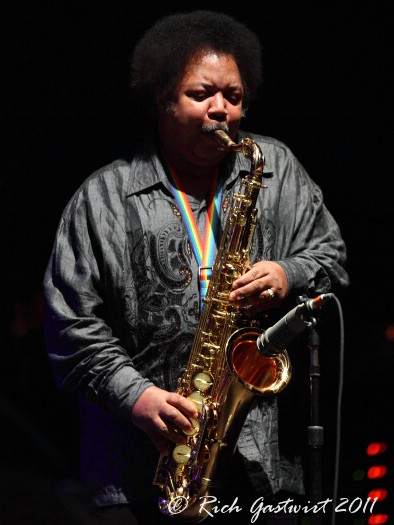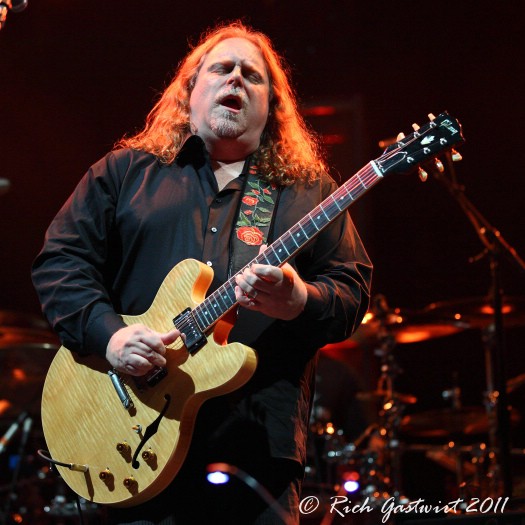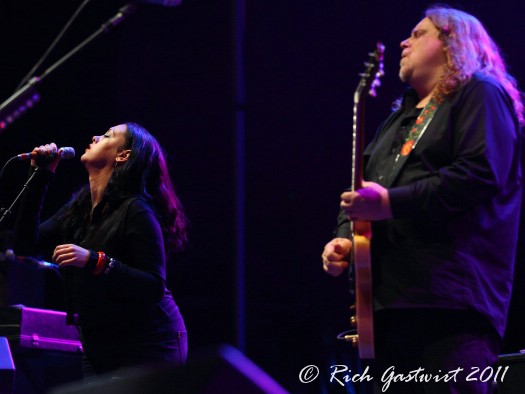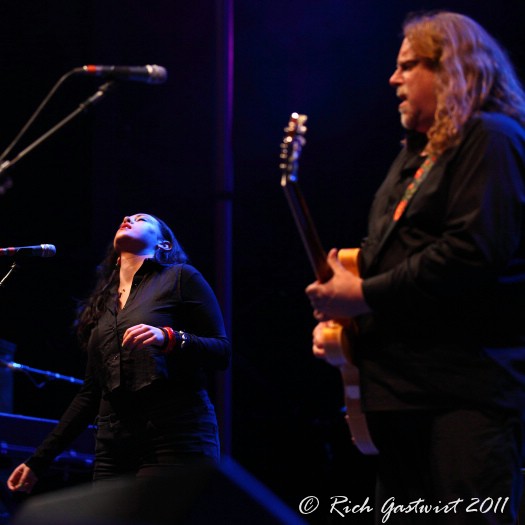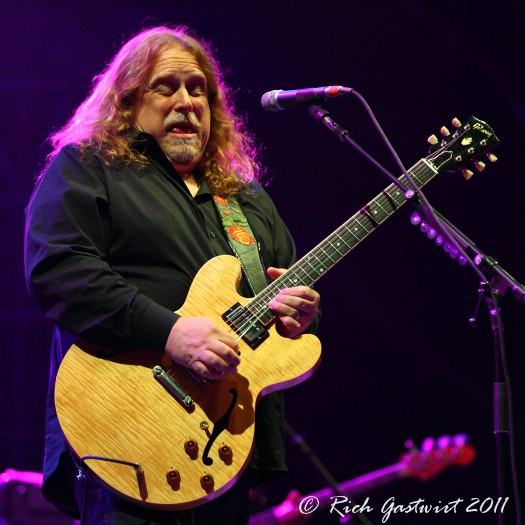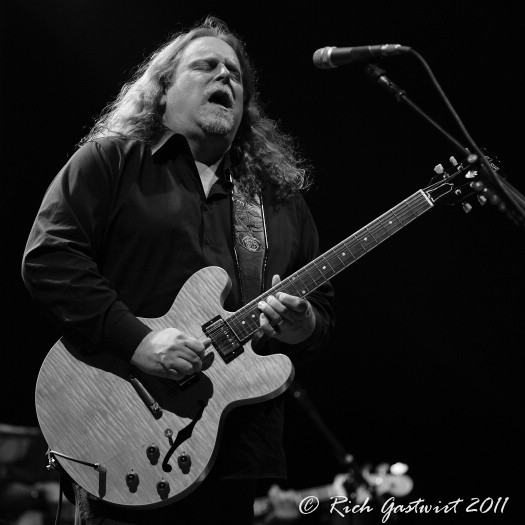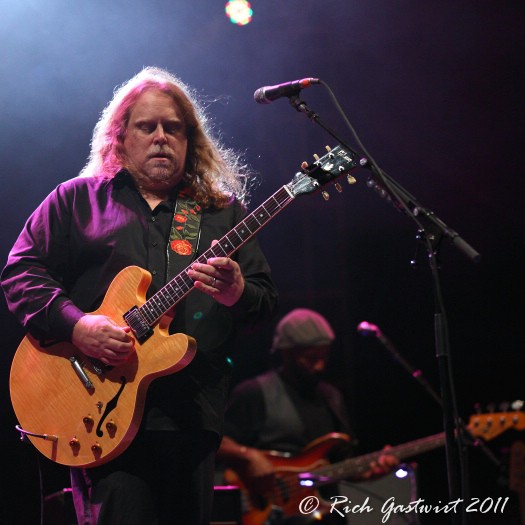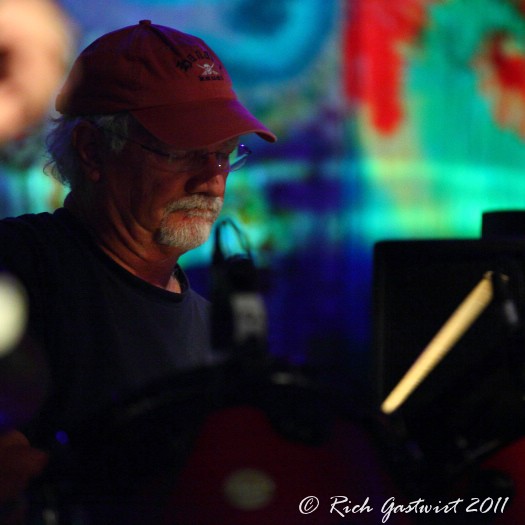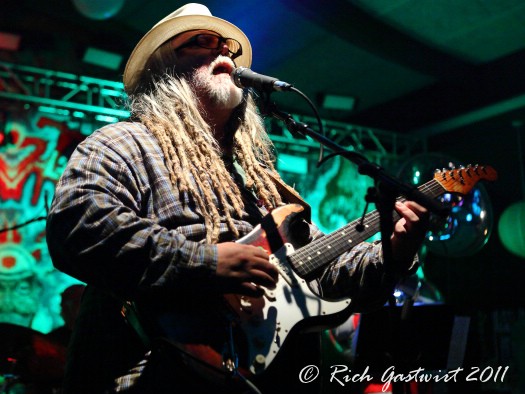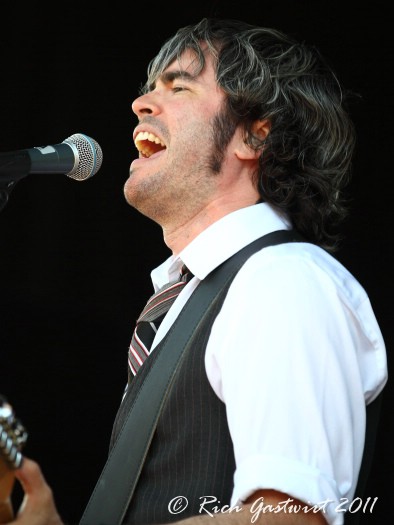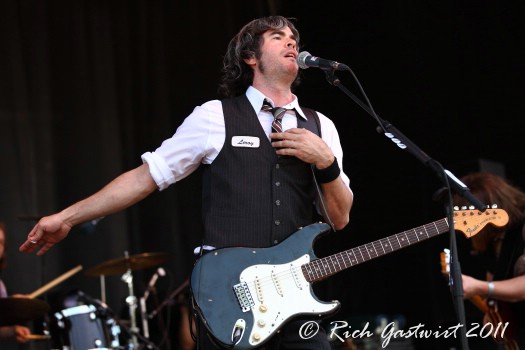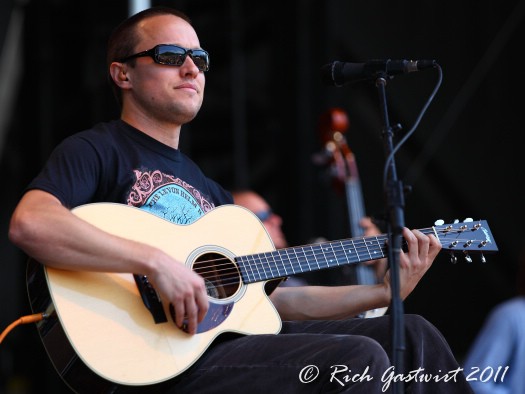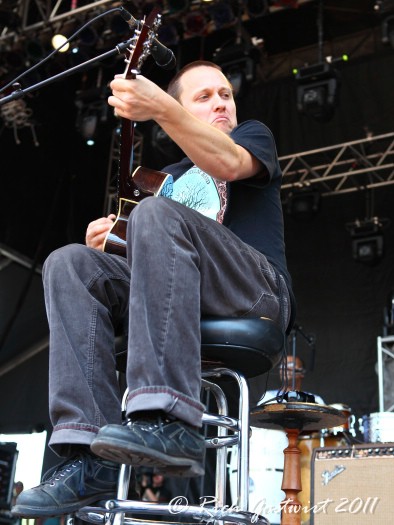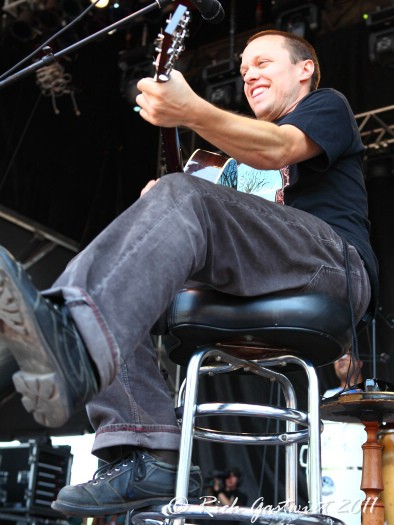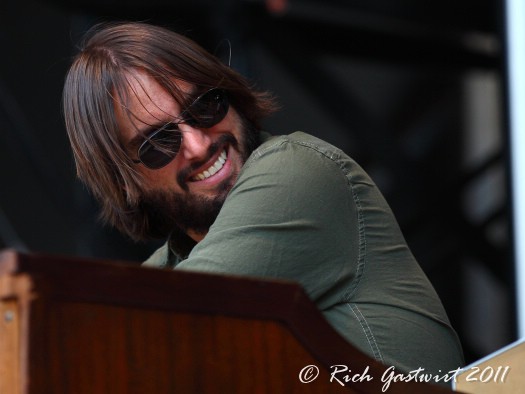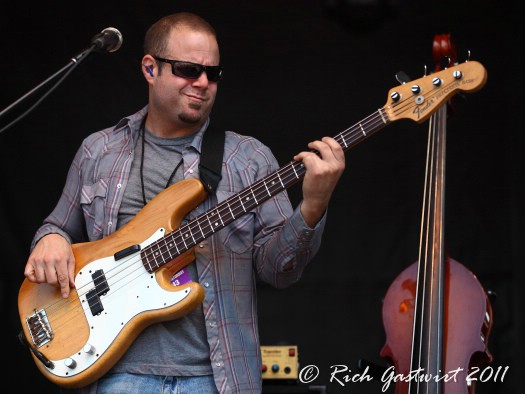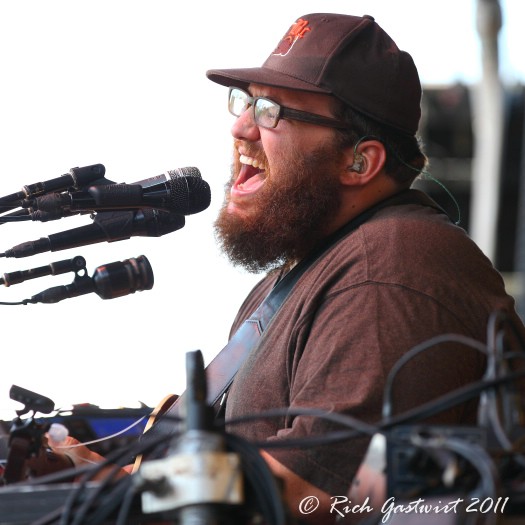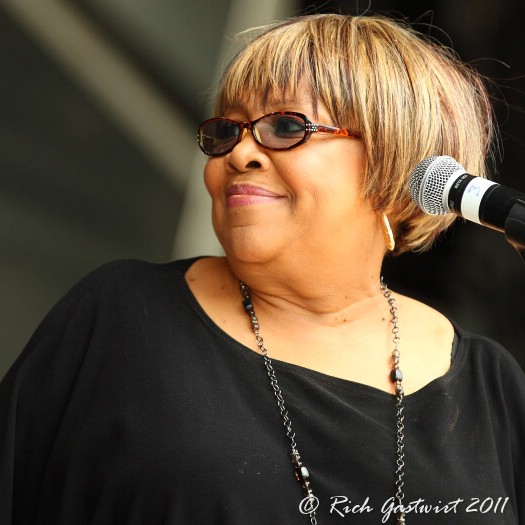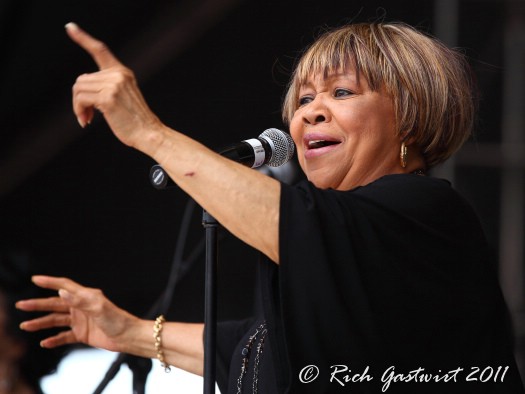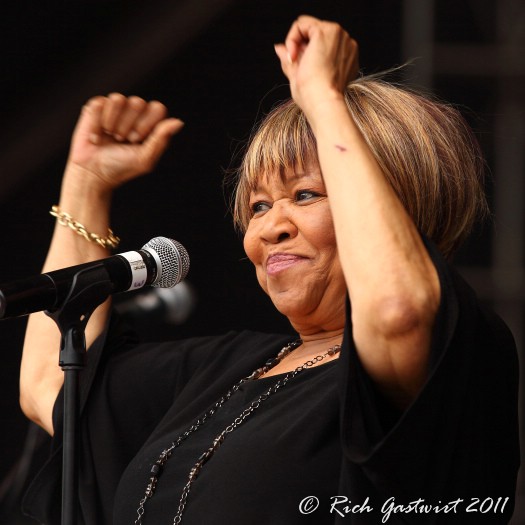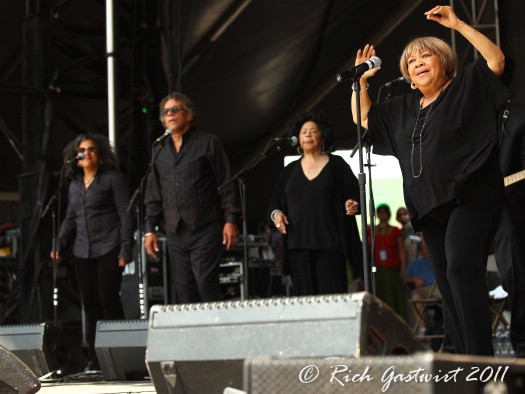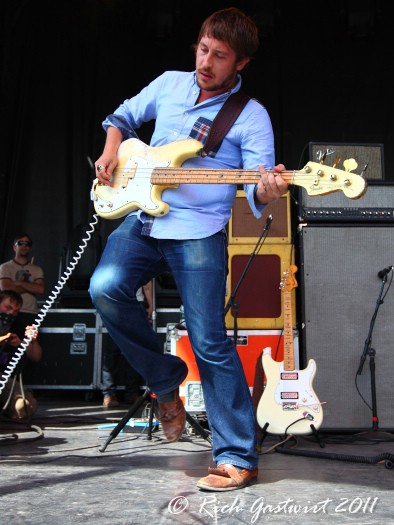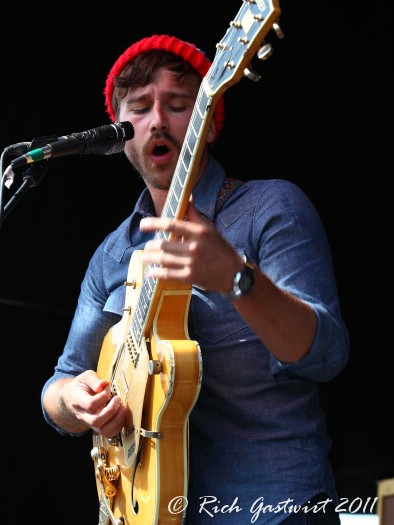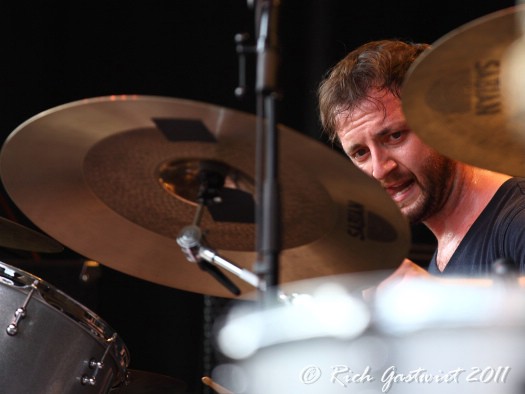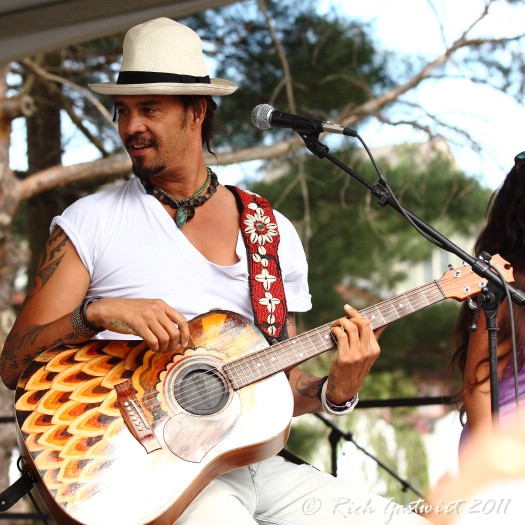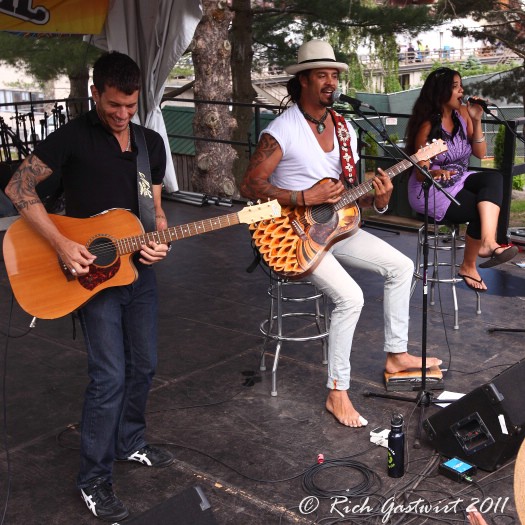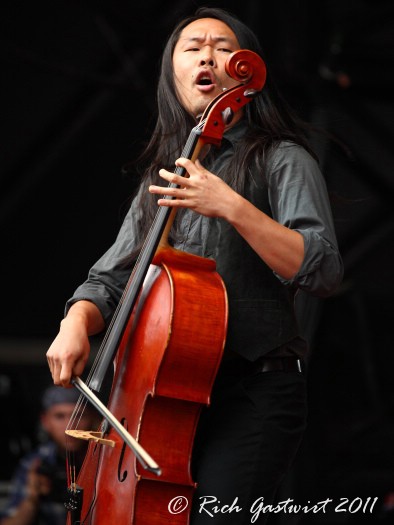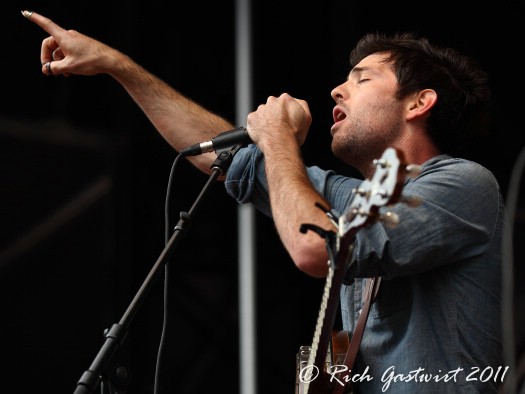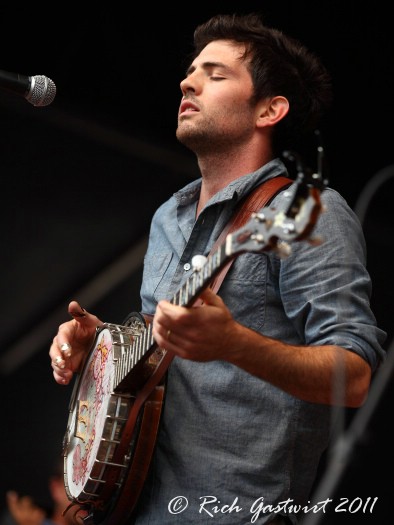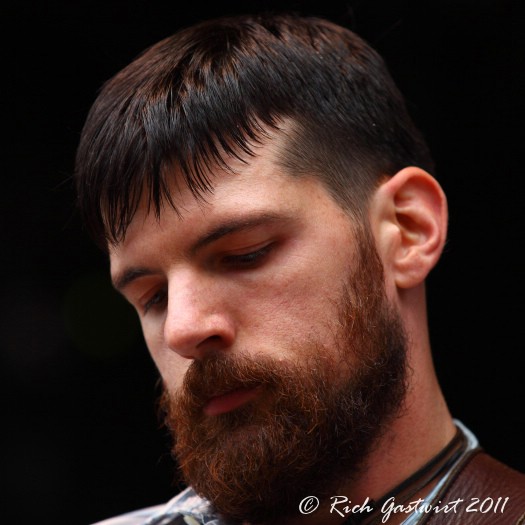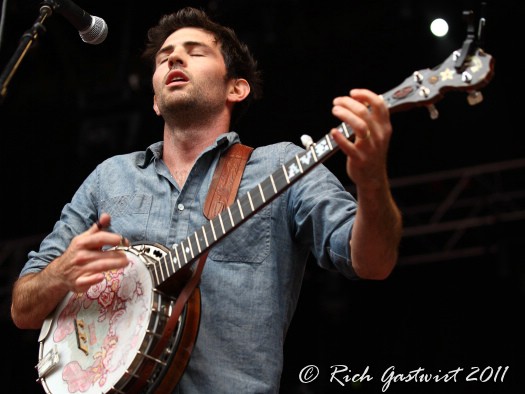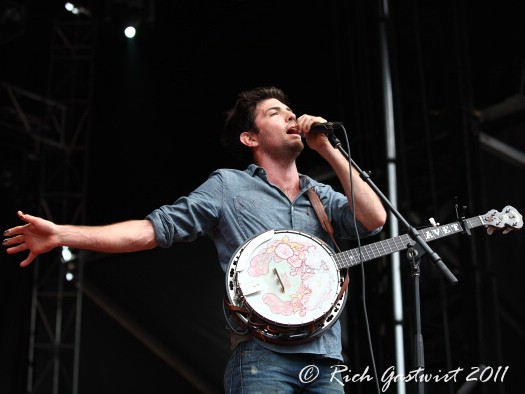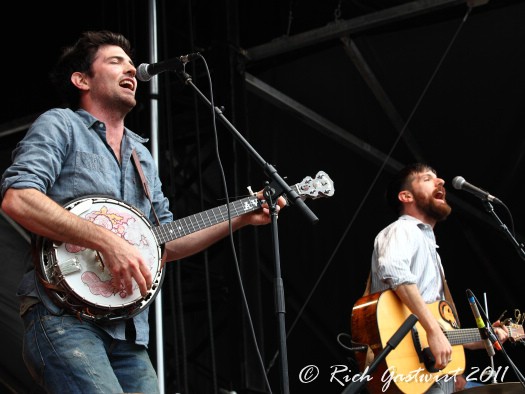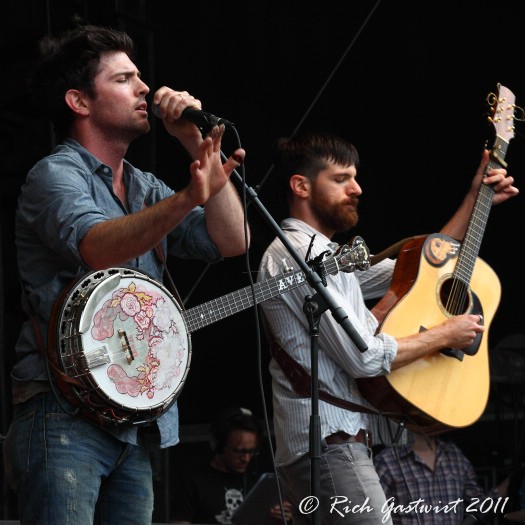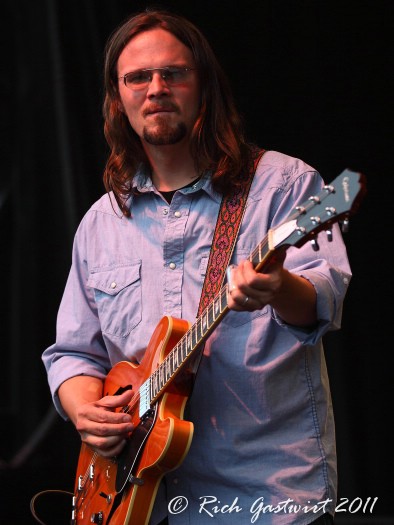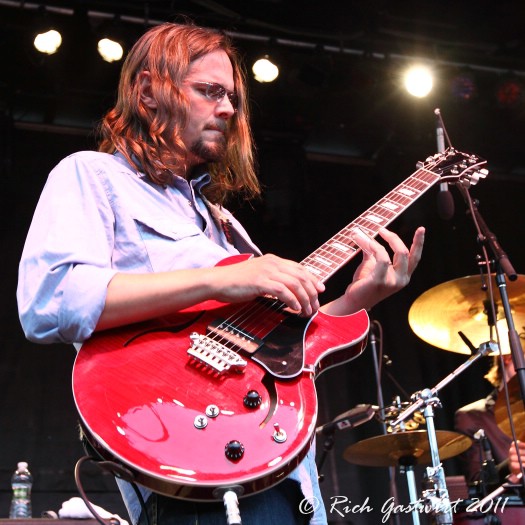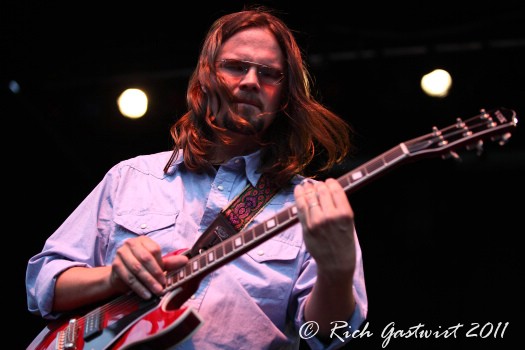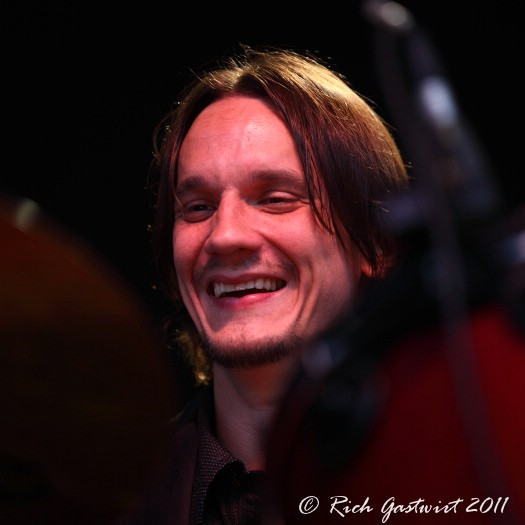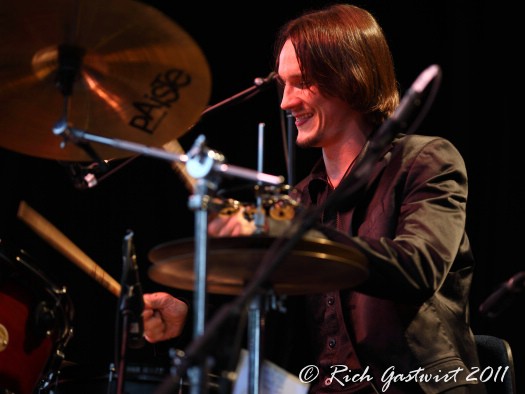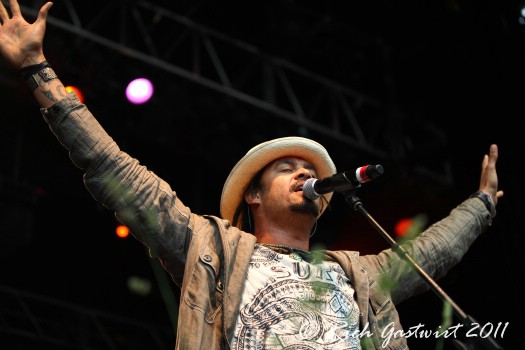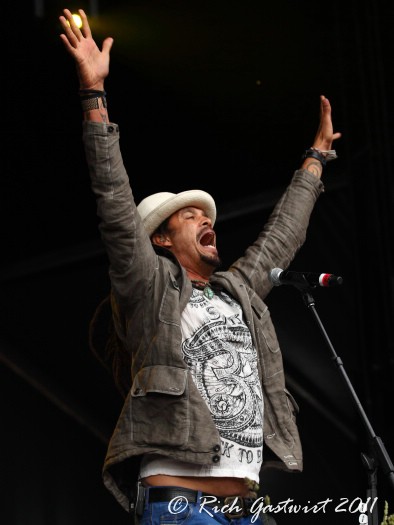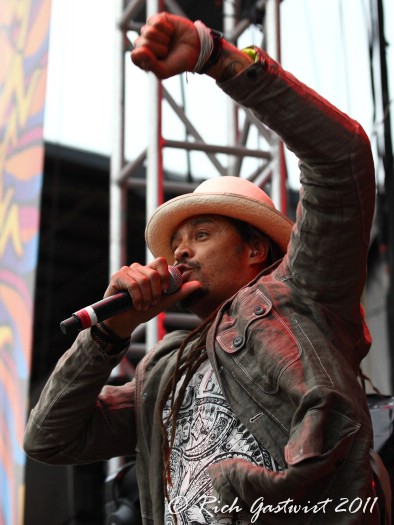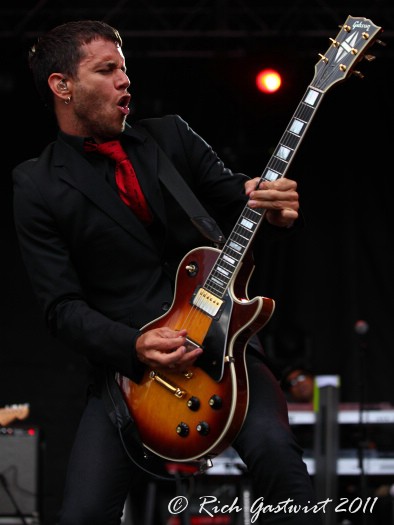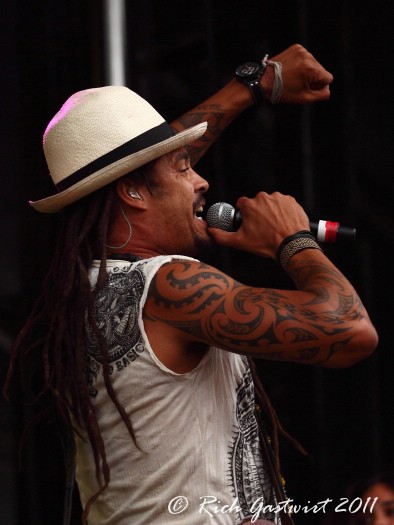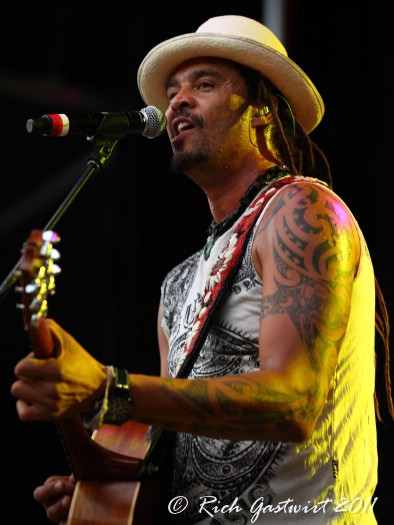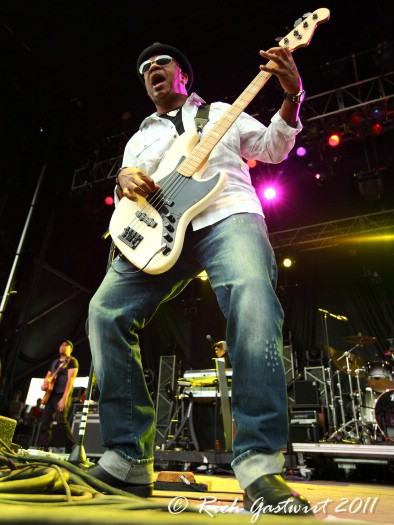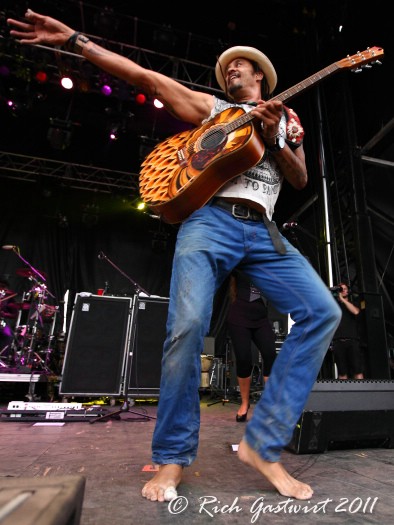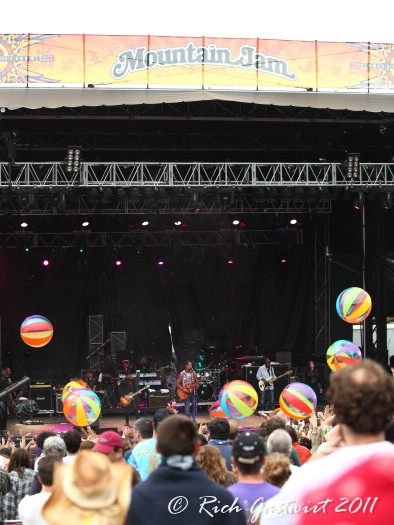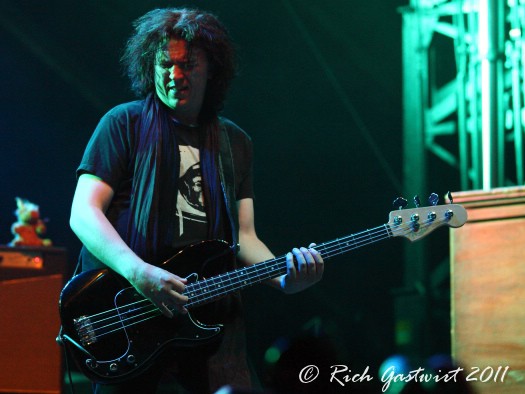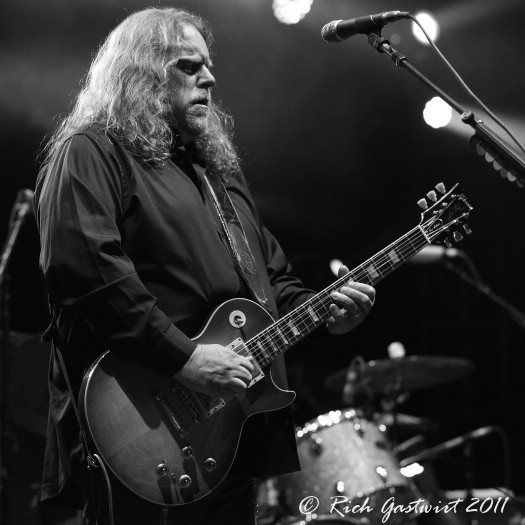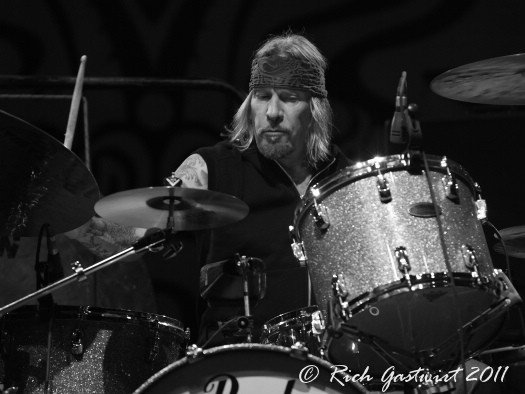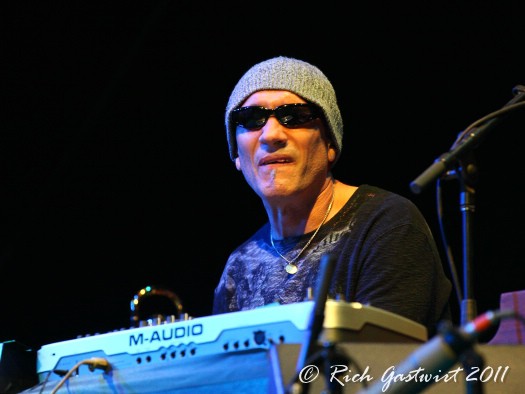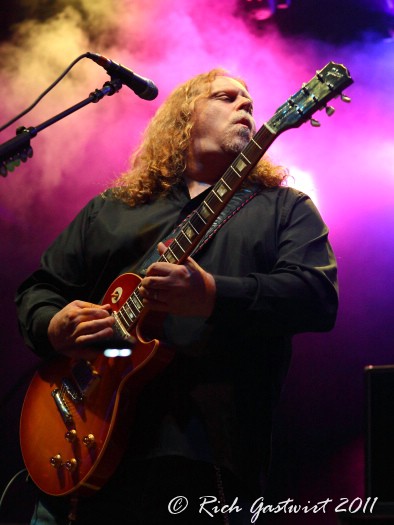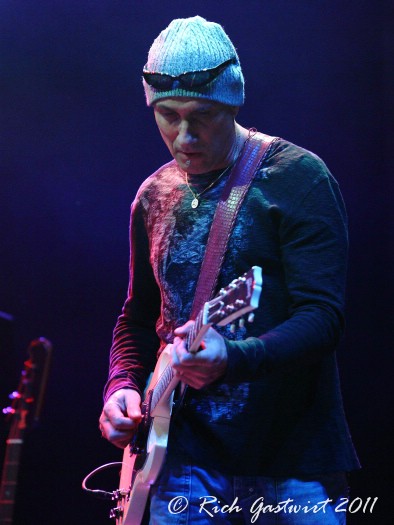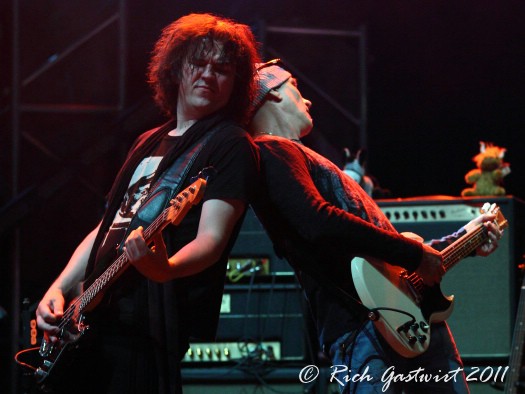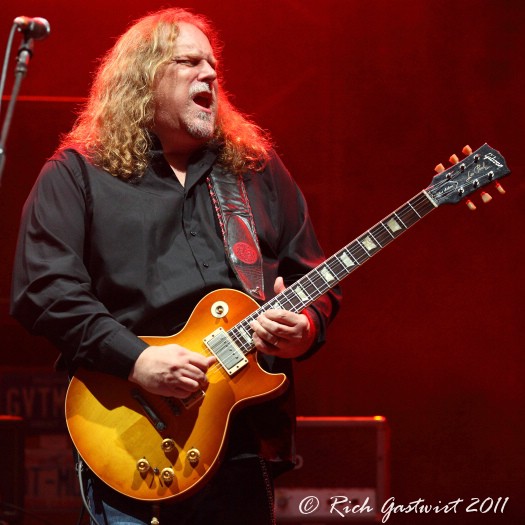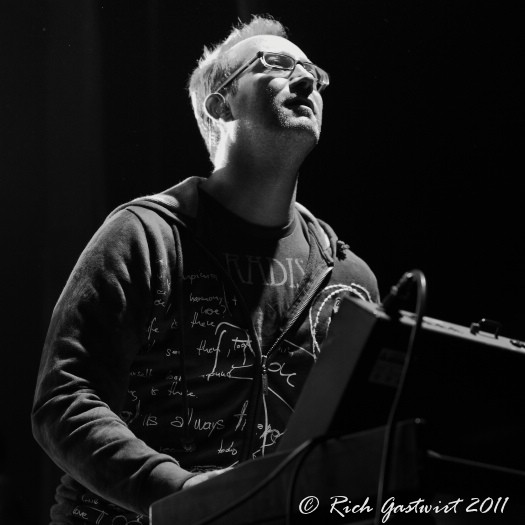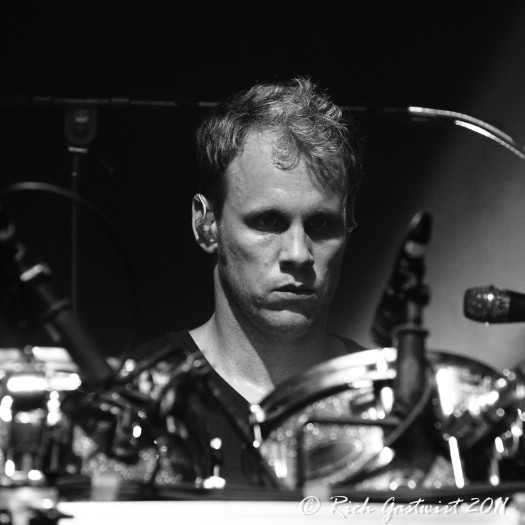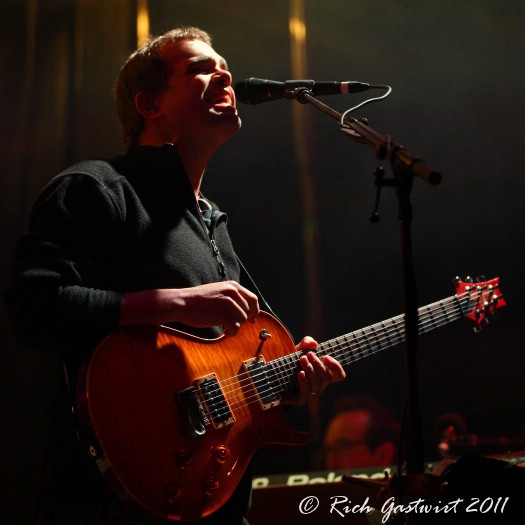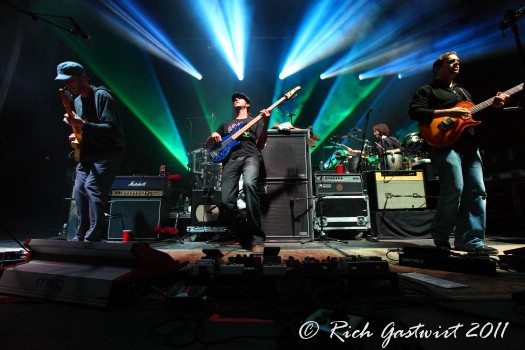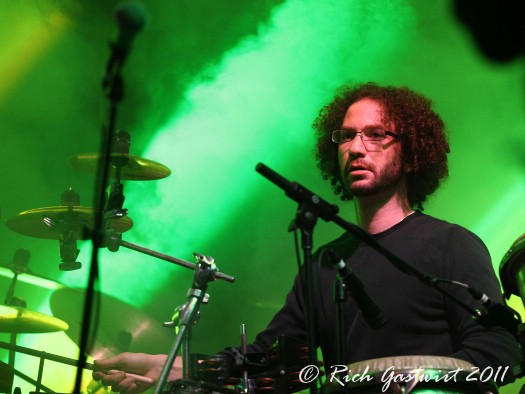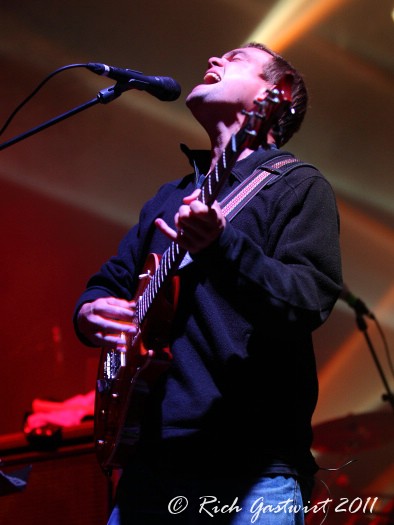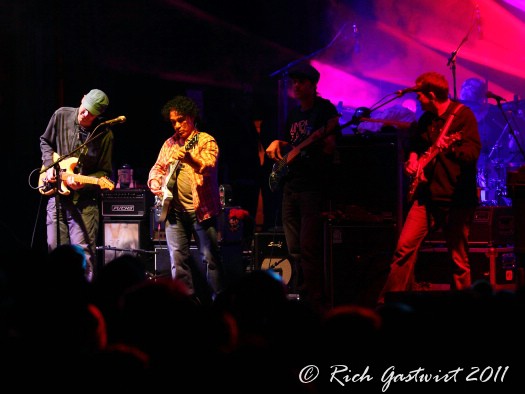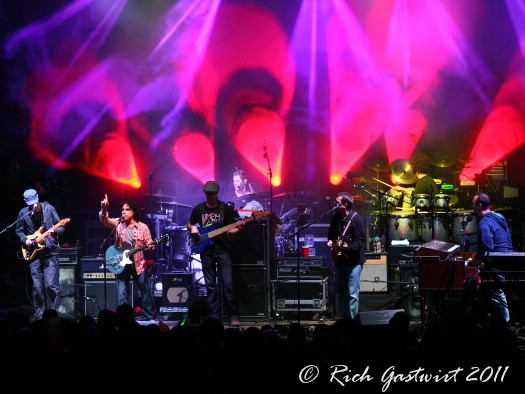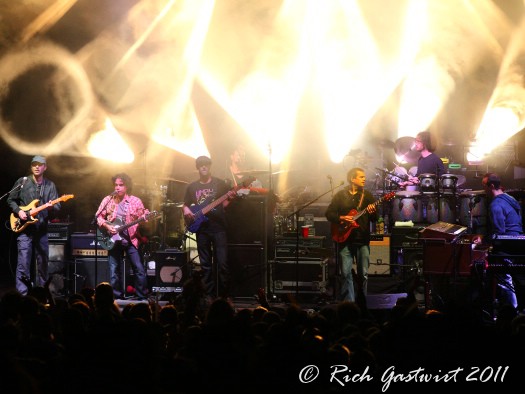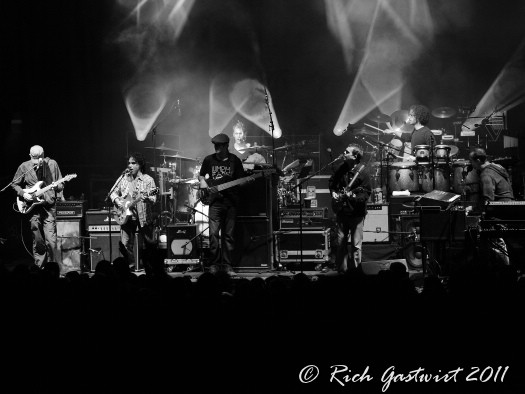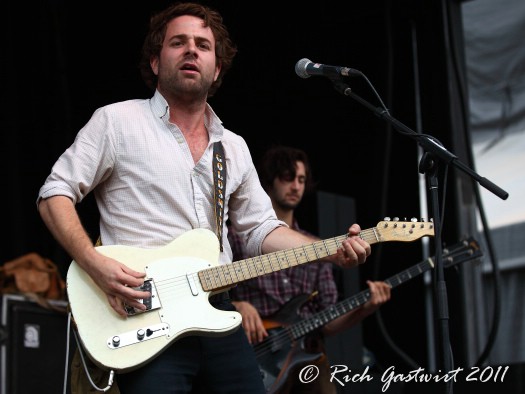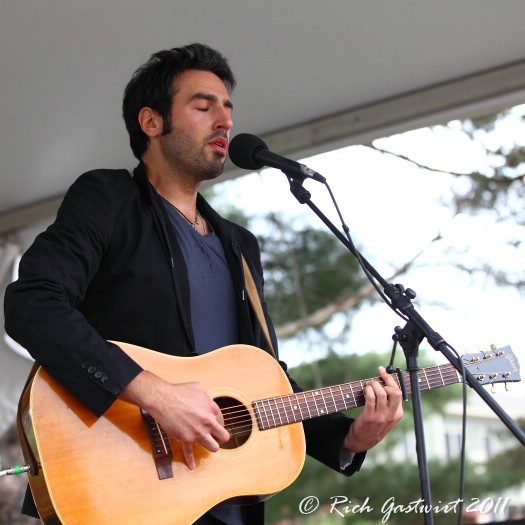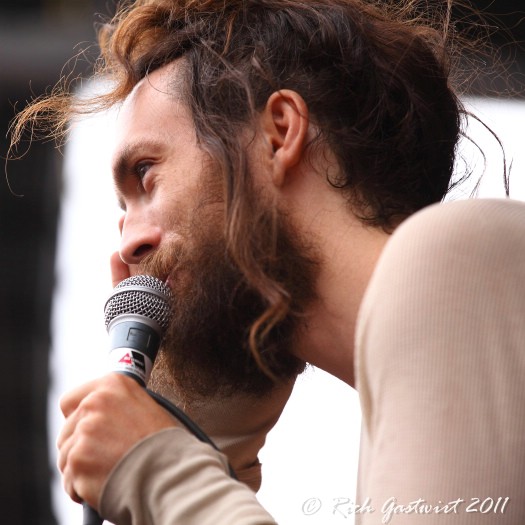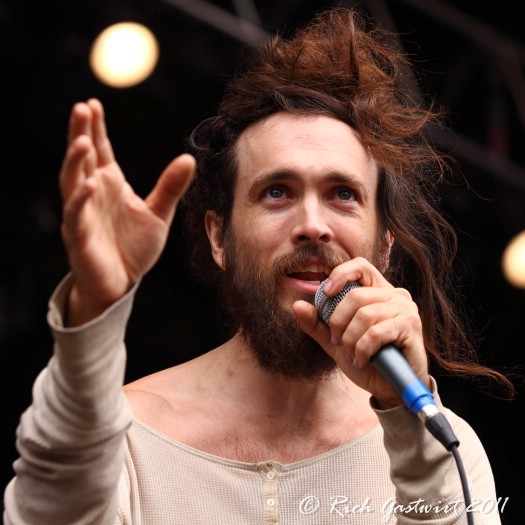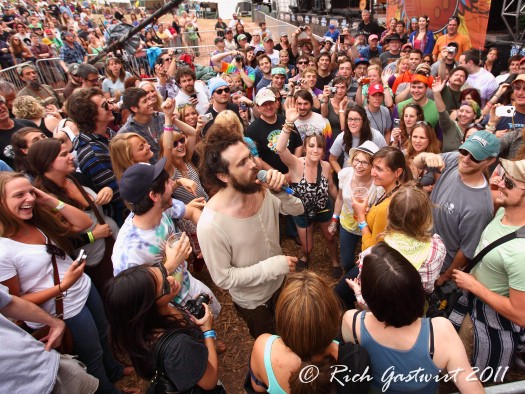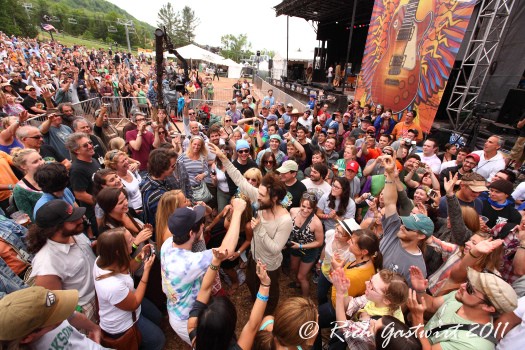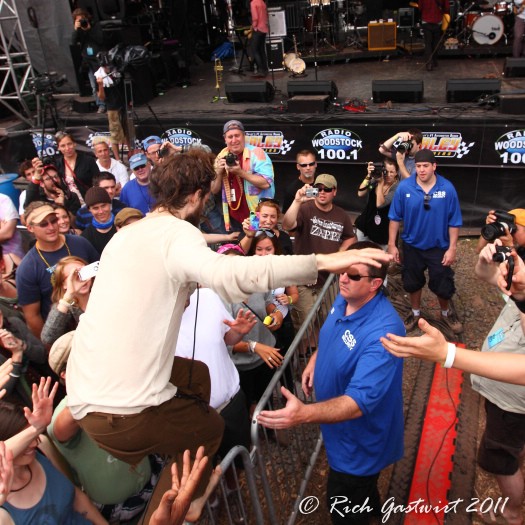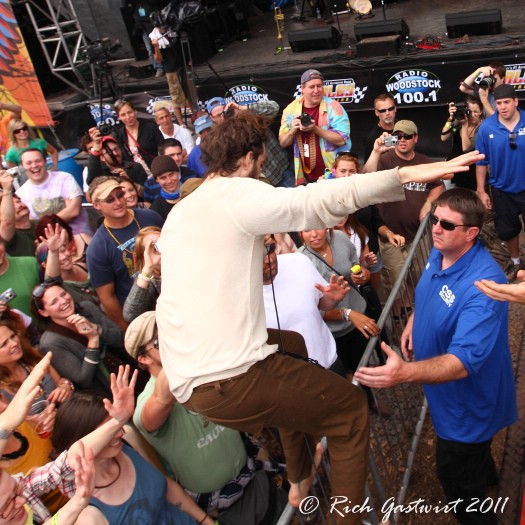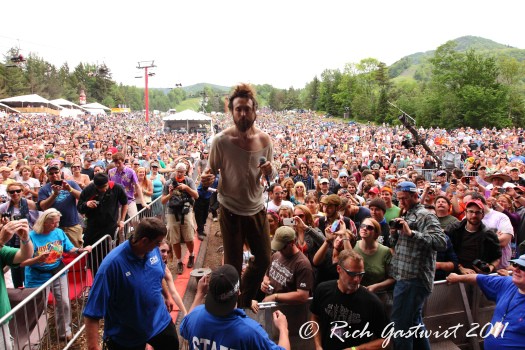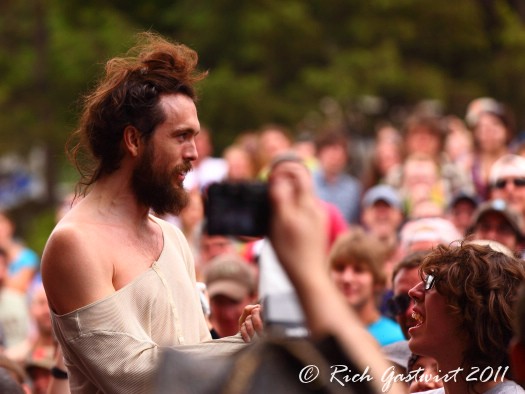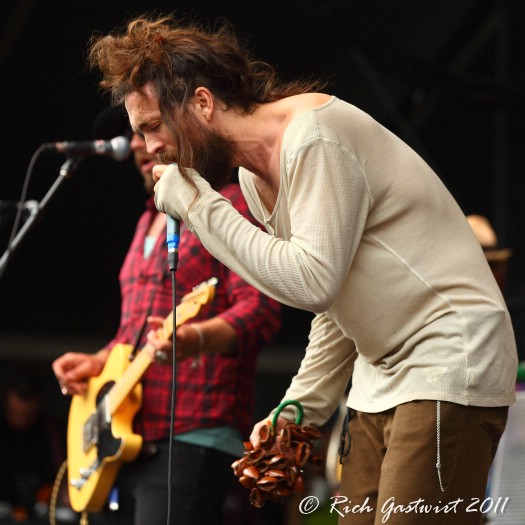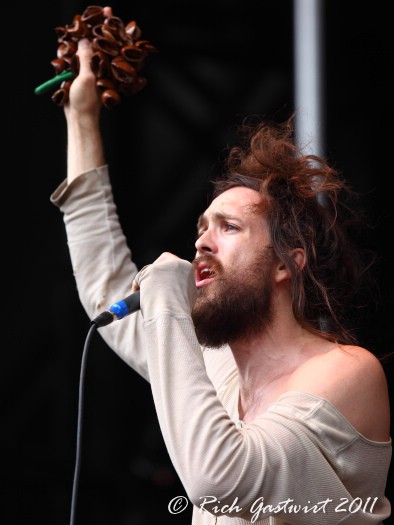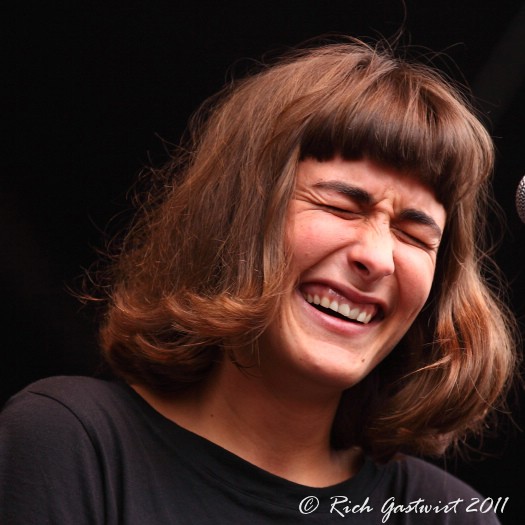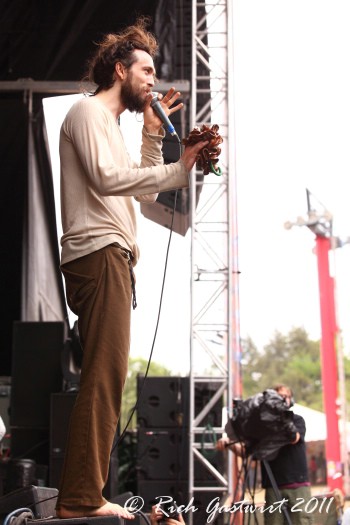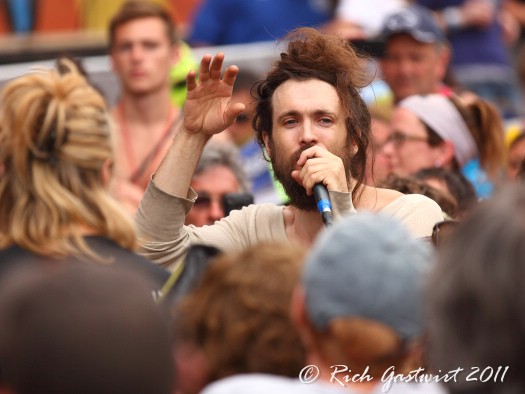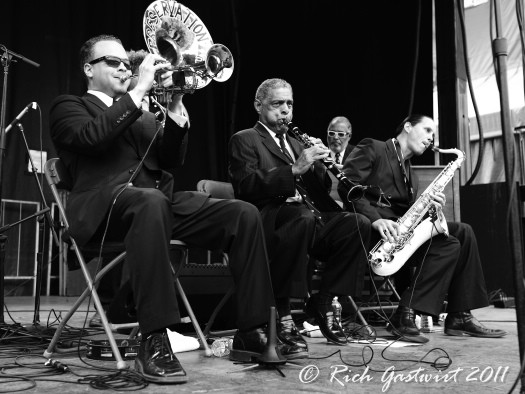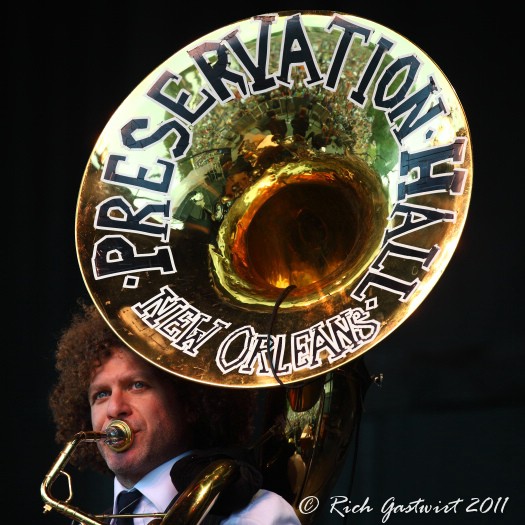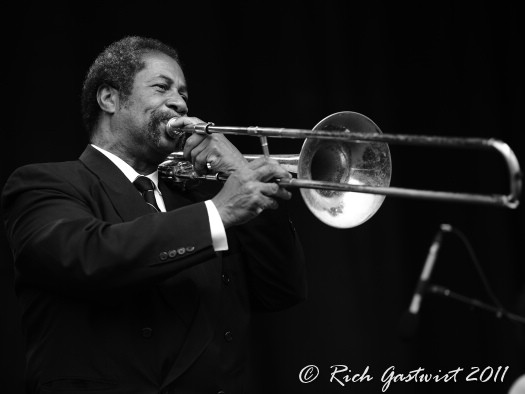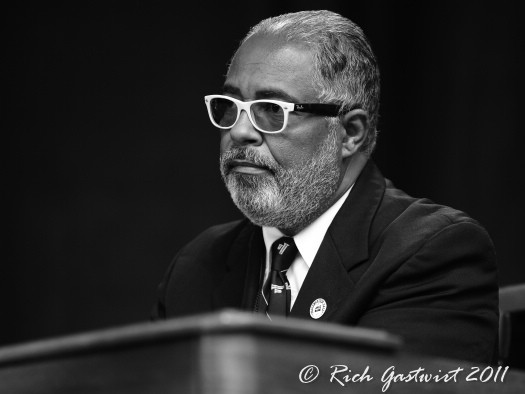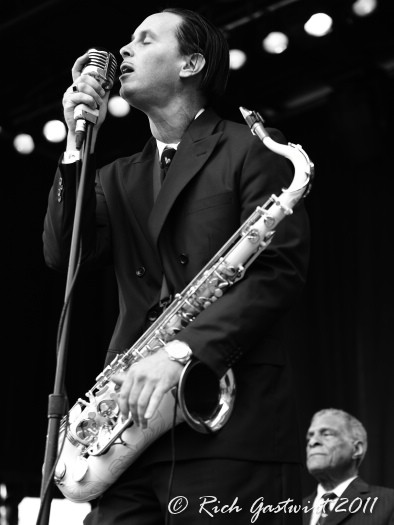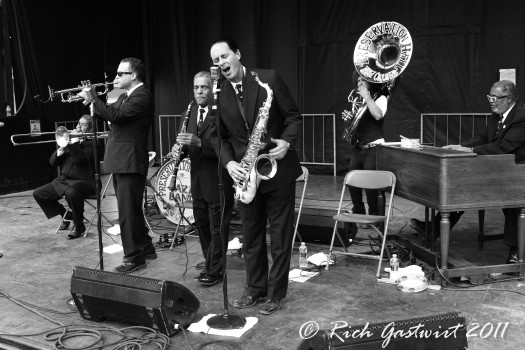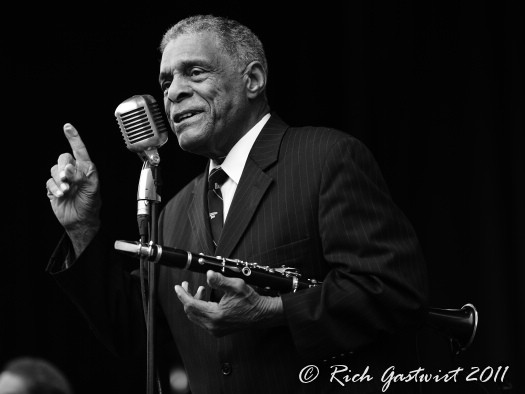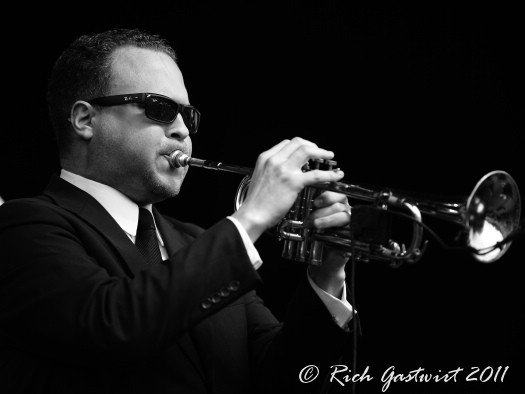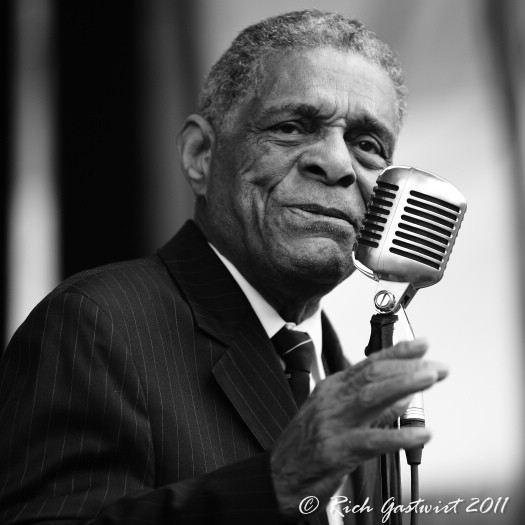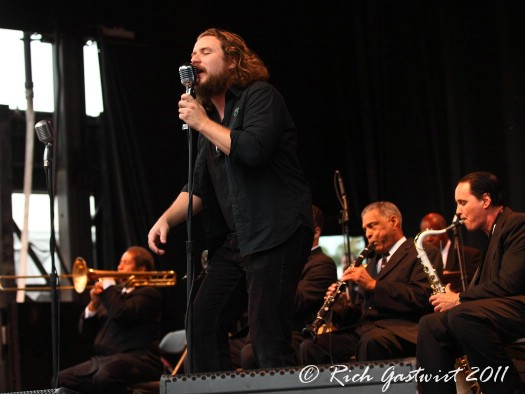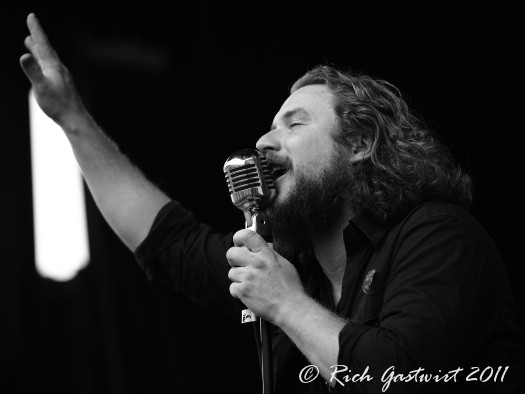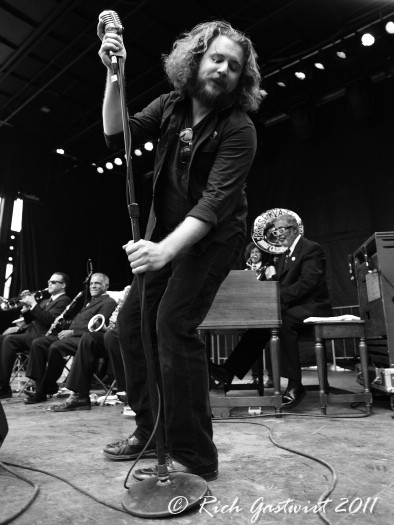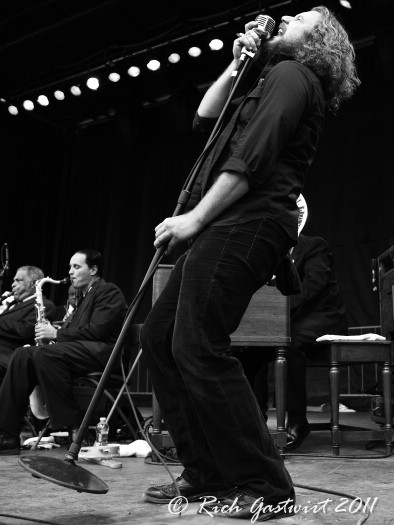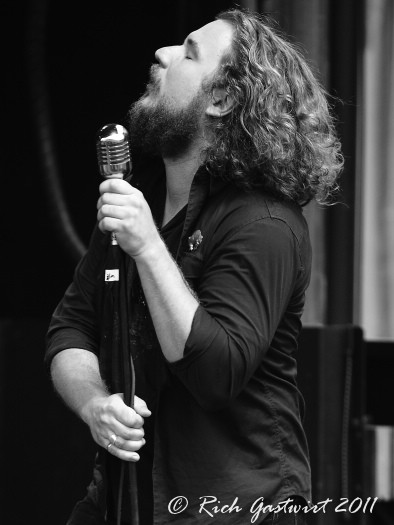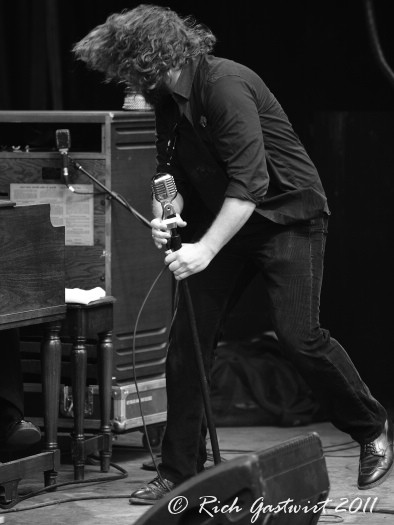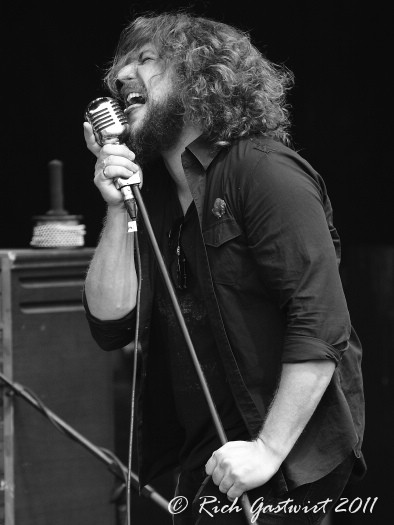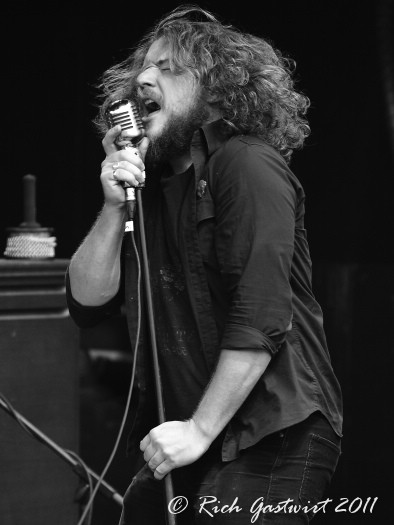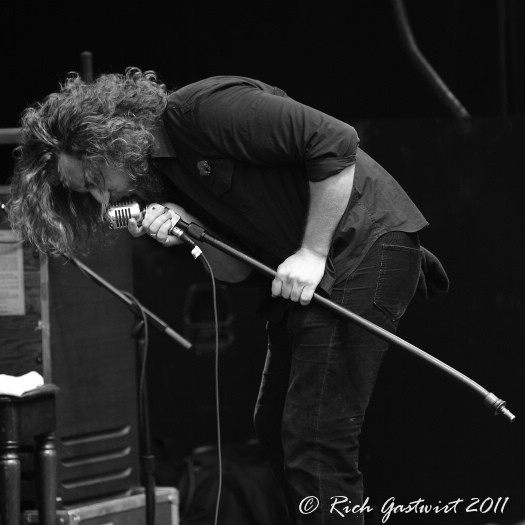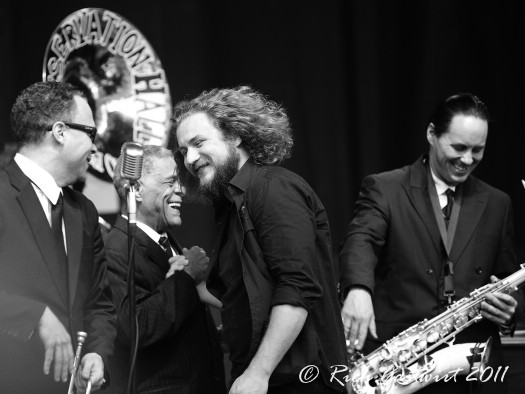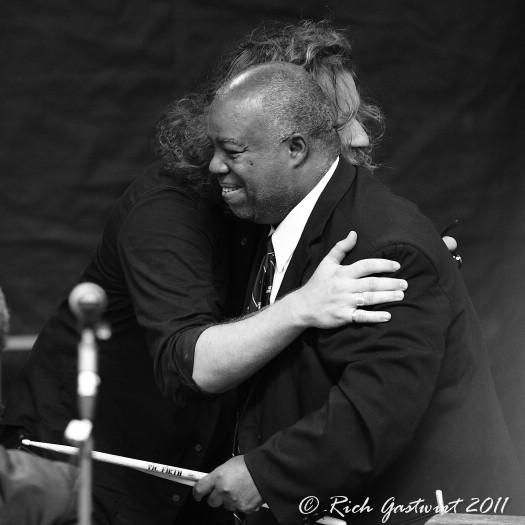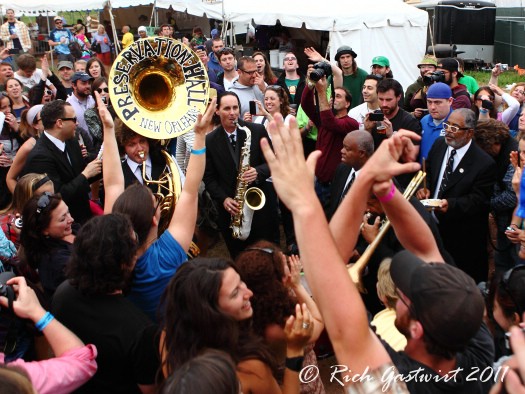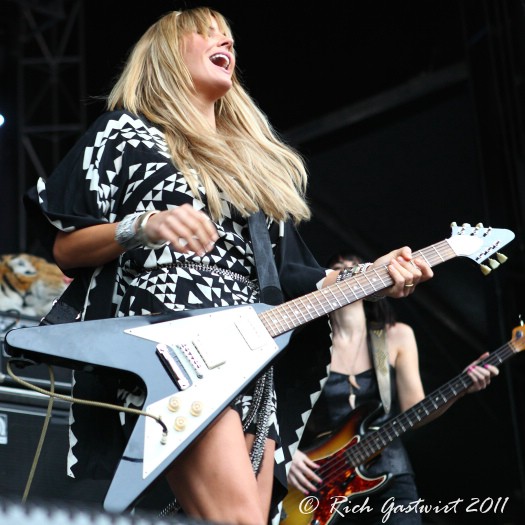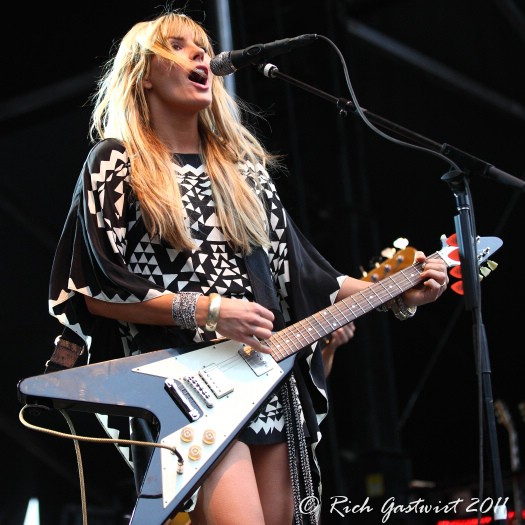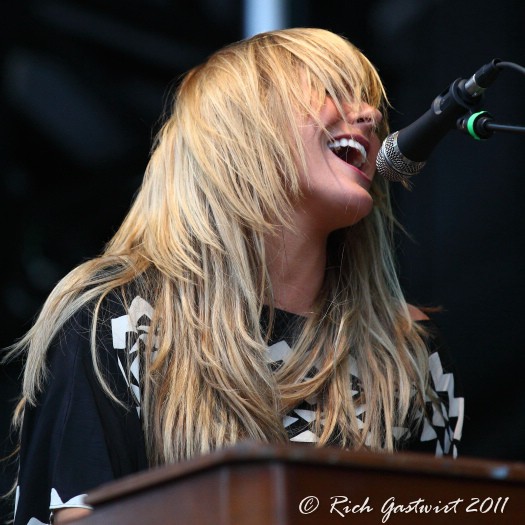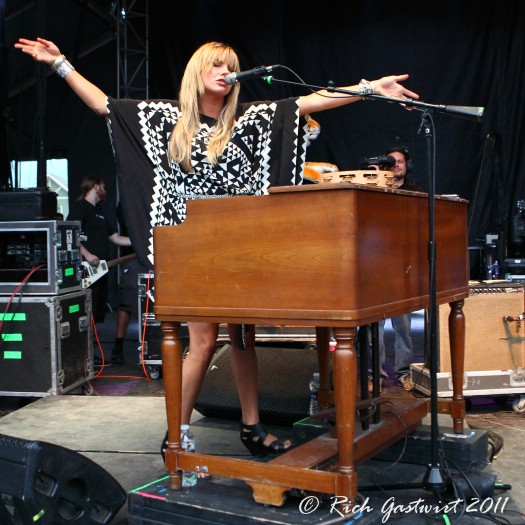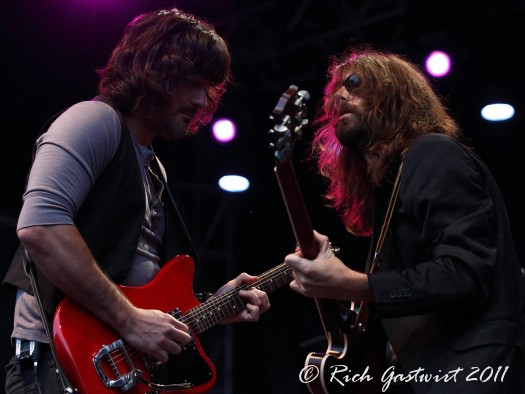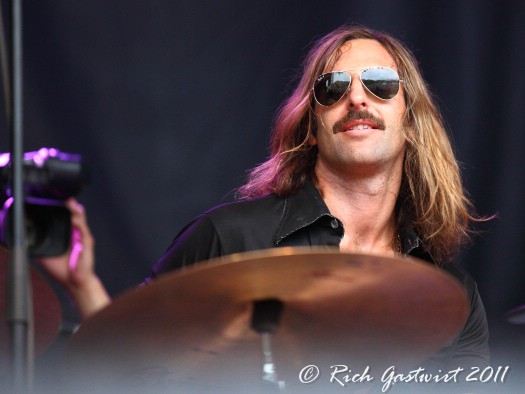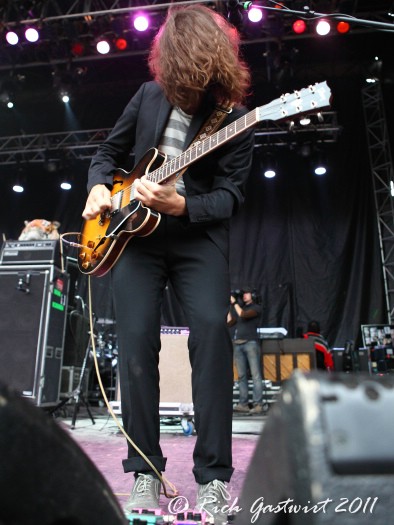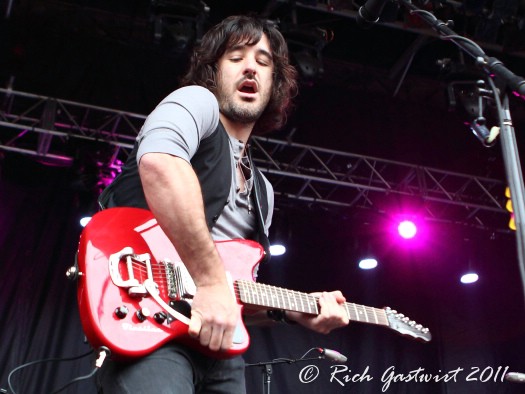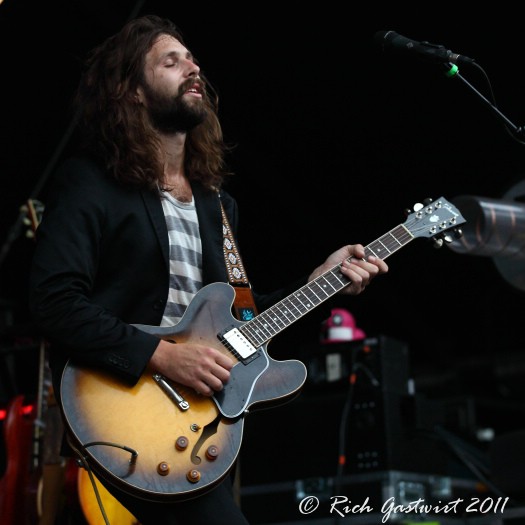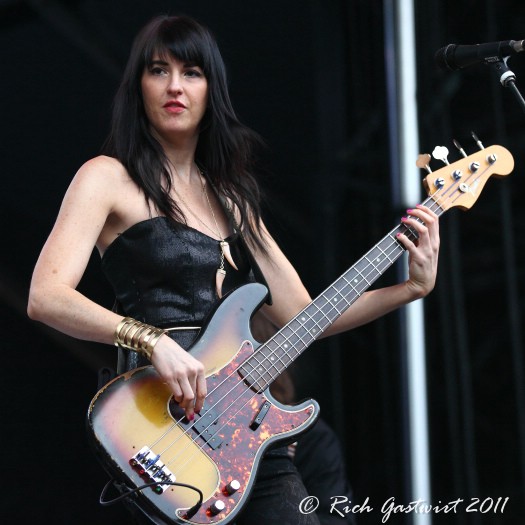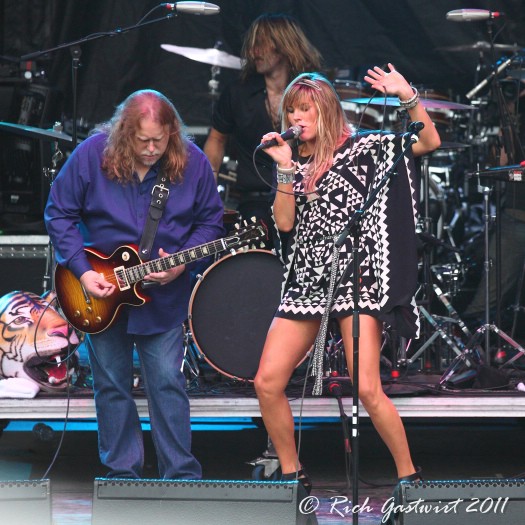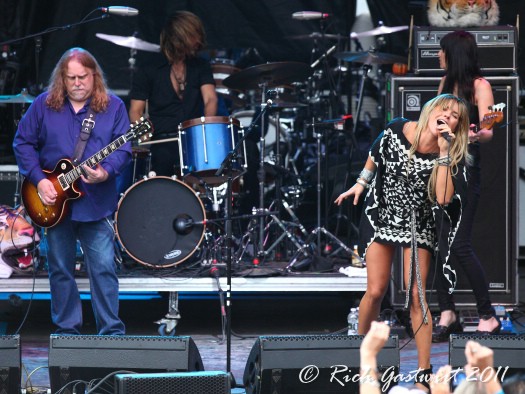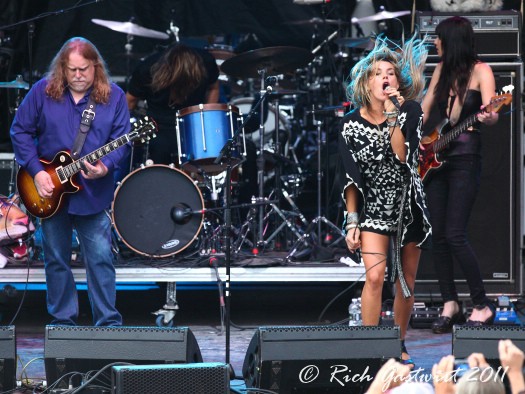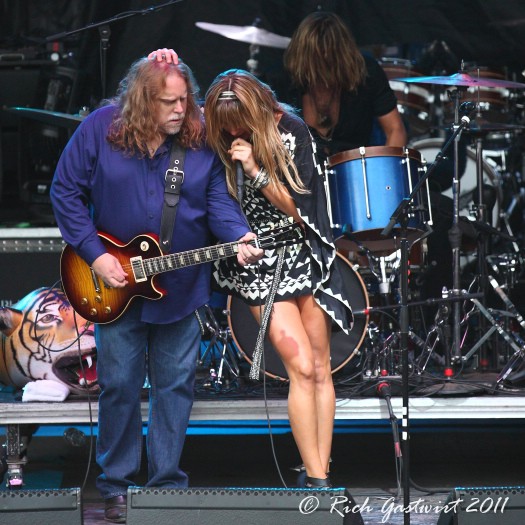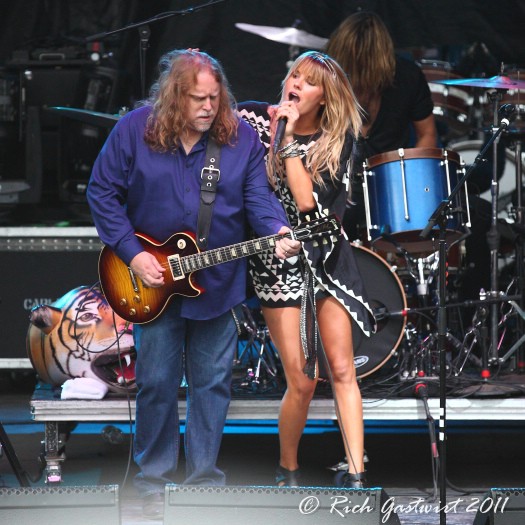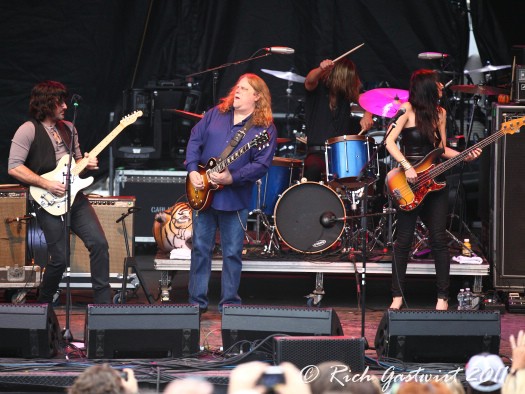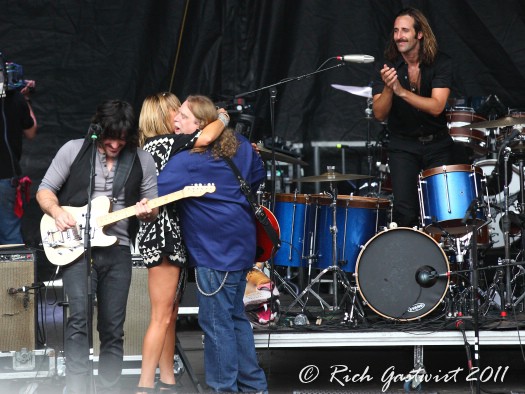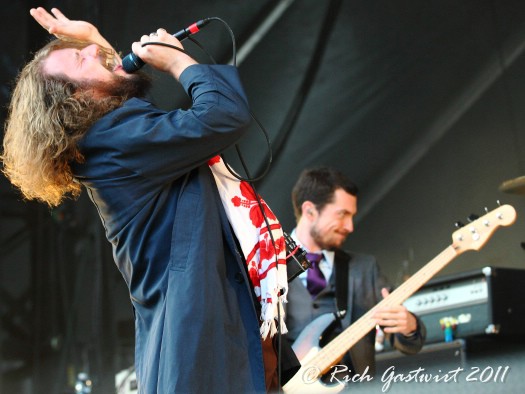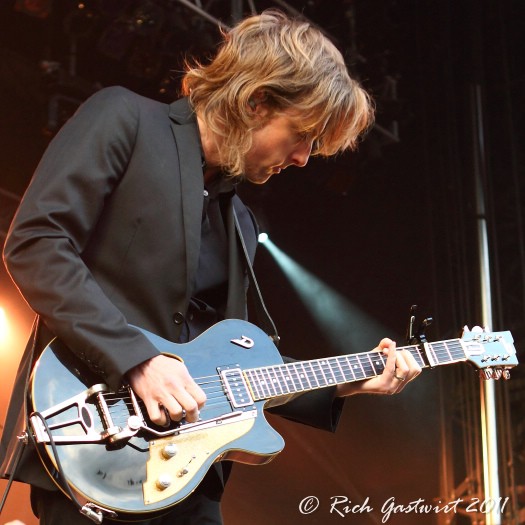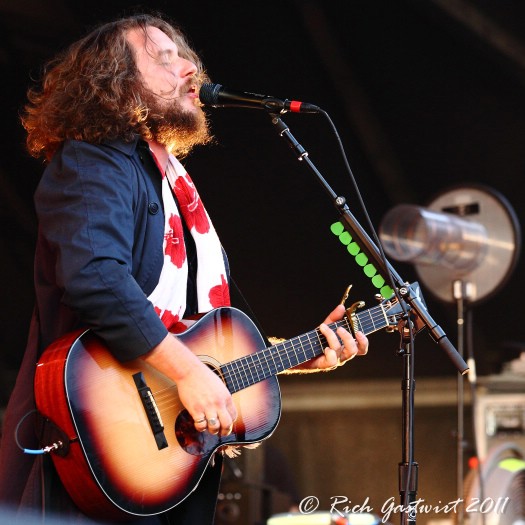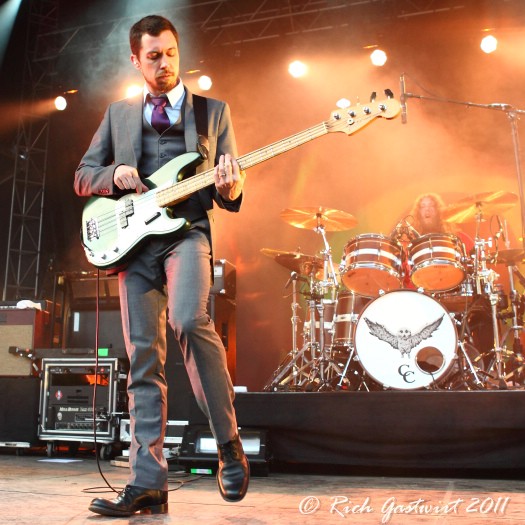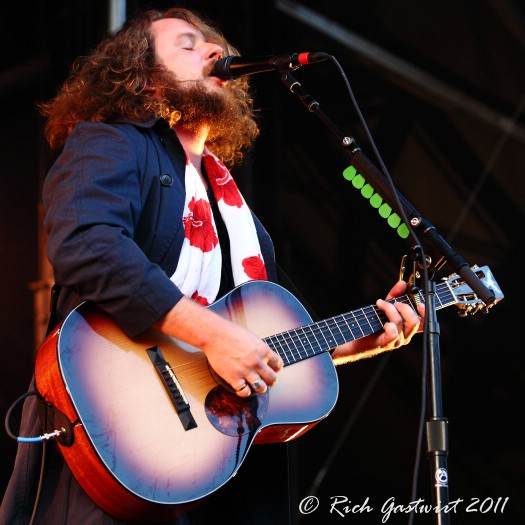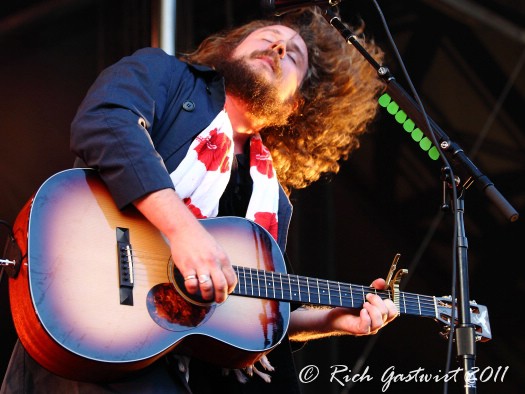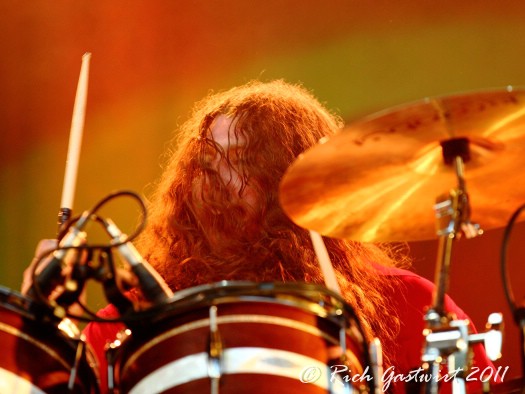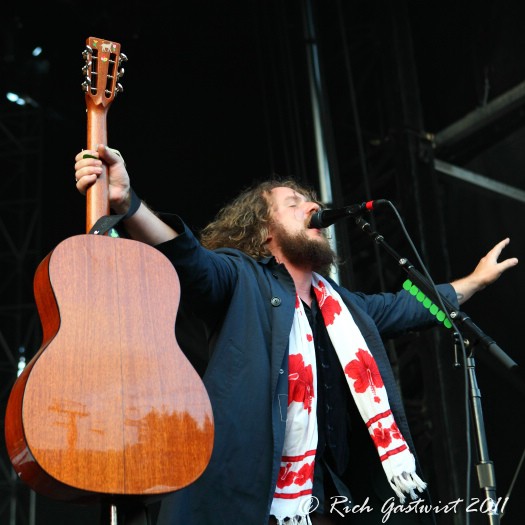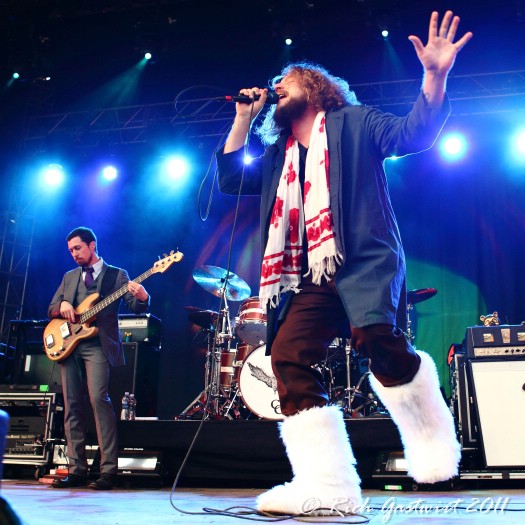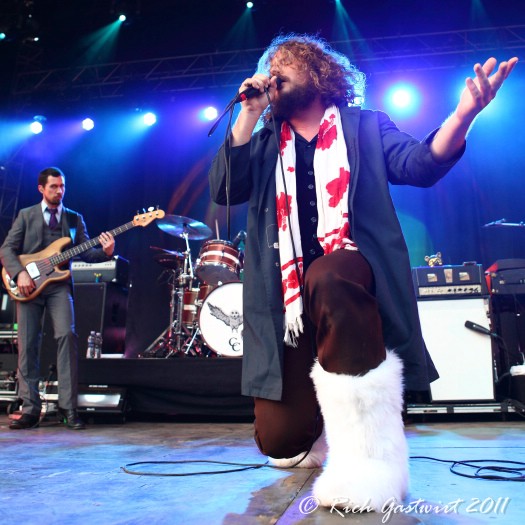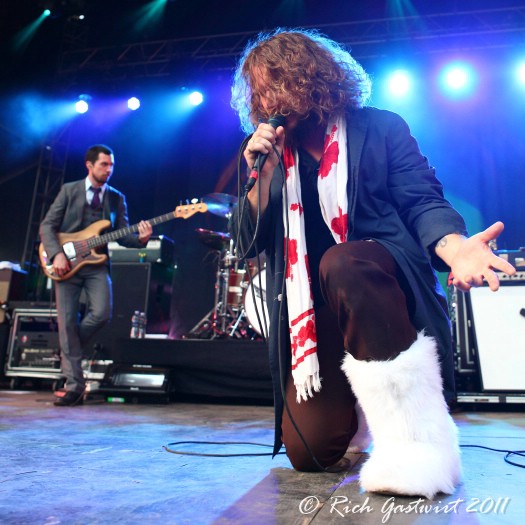 Day three came to an end with one of the few shows by headliners Gov't Mule in 2011. This year' we only get two sets of Mule' but that will do. They moved through their first set with gusto nailing "Banks of the Deep End'" and a dubbed out section including "Unring That Bell" and "Reblow You Mind." The first set closed with proof that Warren and the boys can do absolutely anything they want to. A frighteningly accurate cover of The Who's "We Won't Be Fooled Again" into a frighteningly accurate and truly mind blowing cover of Sabbath's "War Pigs." Based on the power of these covers' it is safe to say that although the band is taking a break' it doesn't mean they are giving up. They are still turning everyone on their ears at every given turn.
Set two was continued the debauchery when they offered up a duo of Pink Floyd songs to kick it off featuring Ron Holloway on saxophone. What a freakin' lovable band. "Money" led into the Matt Abts sung "Have a Cigar." They didn't slow down there -- they started the parade of guest musicians that peaked with a huge version of "30/20 Blues" that featured Ron Holloway and the Dickinson Brothers from North Mississippi All Stars to name a few. Warren offered up an entirely heartbreaking version of The Stones' "Angie" before they ended the show with "Beautifully Broken" and "Blind Man in the Dark."
Mule sauntered back on stage for an encore with a sense of purpose -- nailing a version of Lennon's "Working Class Hero" and "Mule" to close it out. The last two songs of the night are so telling about this group of the hard working musicians. They certainly are all working class heroes' who started playing music because they loved it and continue to play with such intensity that the mountain may still be ringing with the sounds of that last gasp of "Mule" when the snow flies.
First band seen on Day 4 was Los Angeles folk rockers Dawes. I am now officially retarded for Dawes. After missing most of their set at their recent trip to Burlington' VT' I was happy to catch an entire set and completely immerse myself in their sound. They sound like the band you wanted to be in when you were young -- all balls' all passion' all instruments turned up to 11. They are one of those bands that are so utterly a band' you could never imagine them doing anything else. Almost like their life would be nil without their music propelling them through it. The lead singer and guitarist is a dead ringer for Rumours-era Lindsey Buckingham looks wise and plays with tons of heart and preaches lyrics wrought with the harsh realities of life how he knows it. Their newer track "Coming Back To A Man" is a keeper. The lyrics include the refrain "you broke the heart of a kid but you are coming back to a man." We have all been there' but most never had the nuts to vocalize it in song and do so without regard. They have the seal of approval from none other than Robbie Robertson (of The Band)' who harnessed their high level of awesomeness for some live appearances as a backing band. If it's good enough for Robbie' for Mountain Jam' and for me' it's good for you.
Edward Sharpe and the Magnetic Zeros... good Lord where do I start? 2009's breakout album Up From Below gained them a national audience and a Ford Fiesta Commercial. It seemed everyone was and still is soaking up their earnest debut album. Needless to say -- their set was definitely high on the anticipation list. Now I don't mean to be the complainer on the internet' but if 11-time Grammy Award winning artist Bela Fleck is on time for his set -- your band should be too. Instead' the gaggle of 10 musicians lumbered onto the stage 15 minutes (perhaps more) late. We could have had more time with Dawes on the West Stage! I like to think that singer and main man Alex Ebert was being a primadonna back stage insisting that he gets a vegan banana soy smoothie with wheatgrass. Ebert seemed a bit out of it to say the least' rambling on and on ad-nauseum about dreams' nightmares' not knowing what day it was and not needing lyrics or melody for a song. I am sure he knew what he meant but he completely lost me. He did manage to pull it together with the help of a very good band to get the crowd singing loudly through their hit "Home." Vocalist Jade Castrinos debuted a song she wrote on the bus showcasing her talent center stage. Guitarist Christian Letts offered a song off his solo record as well. It had its moments' but overall ES & the MZ missed the mark.
Preservation Hall Jazz Band classed up the joint with their straight ahead Dixie Land and traditional jazz. They brought concert goers to the French Quarter in New Orleans' transporting us all with their classic sounds. It was a true pleasure to see such accomplished and experienced players' true American musicians playing their hearts out for Mountain Jam. After a half hour or so of traditional jazz' Jim James of My Morning Jacket guested on stage for vocals on "Louisiana Fairytale" and all hell broke loose. Whatever angels were summoned by Mavis Staples in her set the day before' Jim James and the Preservation Hall Jazz Band effectively eradicated through channeling of the ghosts of Bourbon Street in "Louisiana Fairytale" and their following song. The picture they painted with their hard edged jazz and James' guttural singing and howling was nothing short of amazing. Jim James certainly exorcised some of his own demons on the stage with the Preservation Hall Jazz Band. It was definitely a sign of things to come.
You may have heard of Grace Potter and The Nocturnals of late as they are absolutely everywhere (including commercial spots for awesome TV shows like The Cape and whatever crime drama TNT is peddling). One thing you can be guaranteed with a GPN show is that you will be entertained' you will sing' and there will be a "hot -chick-off" between Grace Potter and bassist Catherine Popper (ex-Cardinal' Nocturnal' beautiful). They kicked it off with their snide ode to our country "Ah Mary'" with that they proved they were not messing around. Their set veered from choice ballads like "Apologies" with Grace assuming the now rarely seen role of vulnerable singer/songwriter piano player to pop gems like "Paris" with Grace morphing into her most flamboyant and out front rocker diva complete with floor length sequined gown. Guitarists Scott Tournet and Benny Yurco are absolute maniacs. I love listening to them take turns chasing each other down the musical rabbit hole. One gets loud; the other gets louder and even crazier. Their individual styles complement each other incredibly well and together create the perfect storm for Cat Popper to weave in her lithe and silky bass lines. All the while Matt Burr is behind his kit bashing away as if his inner Muppett is trying to get out. As one' Grace and the Nocturnals really deliver one hell of a show. Add in more excitement as none other than Warren Haynes joins for a song and you really have one hell of a show. They may have more pop tendencies than shows of yore' and more sequins and screaming but it sure as hell doesn't short you on entertainment value.
Sunday's main event featured the triumphant return of My Morning Jacket. This would be their second show on Hunter Mountain. They debuted at Mountain Jam 2 on a rainy Sunday in the summer of 2006 delivering a ruckus set (oddly enough after a Grace Potter set) complete with Jim James in white and black moon boots. Mountain Jam 7 would be no different. They appeared on stage (James in huge fuzzy white boots) and banged out the first three songs in order from their new critically acclaimed album Circuital. After showing off some of their newer material including the straight ahead rocker about growing old' title track "Circuital'" they took a deep dive into their 2005 masterpiece Z offering a triptych of road weary songs with "Off The Record'" "Gideon'" and "It Beats For You." Even after six songs it was clear that they weren't going to cool off anytime soon. We were certainly in for an epic evening of music' flailing hair' flying guitars' and yes' fuzzy boots.
MMJ then flew through "I'm Amazed'" another new song off Circuital' the classic "Phone Went West" and a sweet rendition of 'Golden'. They then broke out "Heartbreakin' Man" featured on their first studio release Tennessee Fire in 1999 much to my surprise. They also featured the new oddball space-falsetto'd R&B track 'Holdin' onto Black Metal' that really turned the crowd on their heads. That song is proof that they will continue to write songs no other bands can even dream of writing and they will leave you wanting more. Their monster set also featured the always welcomed "One Big Holiday'" "Touch Me I'm Going To Scream Pt 2'" and "Wordless Chorus."
As if we needed any more surprises from MMJ they brought out their tour mates Preservation Hall Jazz band for a trio of songs including a downright demonic 'Highly Suspicious' and "Dancefloors." With their crowd exhausted they offered up a final tune in the form of "Magheetah'" a song about being all wrapped up in a bottle of wine. Cheers to that! Cheers to an absolutely untouchable show from My Morning Jacket and another great weekend filled with music' laughs' and for the record -- NO RAIN/HAIL/SLEET!
related articles
Shows: Grand Point North 2014
Shows: Catskill Chill 2014
Shows: moe.down 15
Shows: Umphrey's McGee
Shows: Newport Folk Festival 2014
More on:
Warren Haynes Band
,
My Morning Jacket
,
Hot Tuna
,
Grace Potter and the Nocturnals
,
Dawes
,
Béla Fleck & The Flecktones
,
Chris Barron
,
Portugal. The Man
,
Mavis Staples
,
Umphrey's McGee
,
John Oates
,
The Avett Brothers
,
Soulive
,
Ryan Montbleau Band
,
Zach Deputy
,
Tim Reynolds and TR3
,
Toubab Krewe
,
Edward Sharpe and the Magnetic Zeros
,
Ari Hest
,
Pieta Brown
,
Kung Fu