Shows
Mountain Jam 2011
June 2-5, 2011
at Hunter Mountain in Hunter' NY
by Michael Bandy
|
photography by Richard Gastwirt
June 13, 2011
page 1 of 2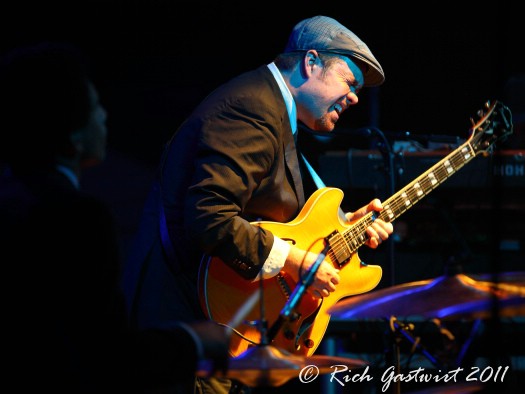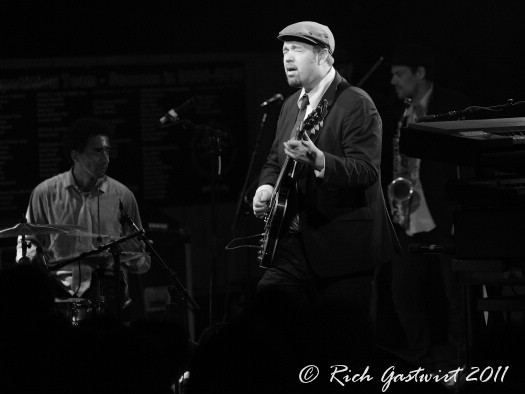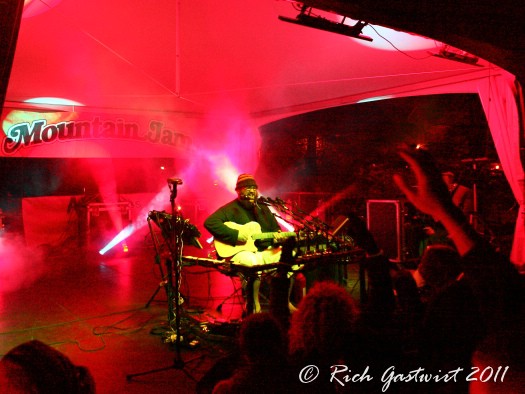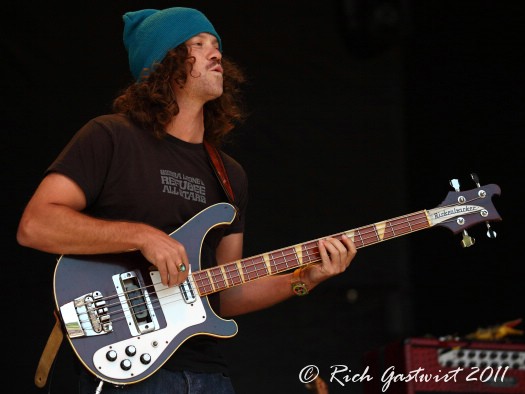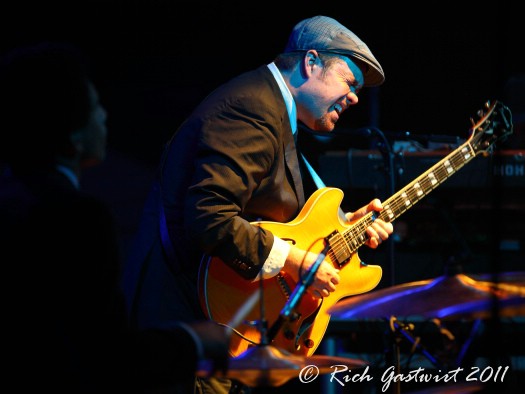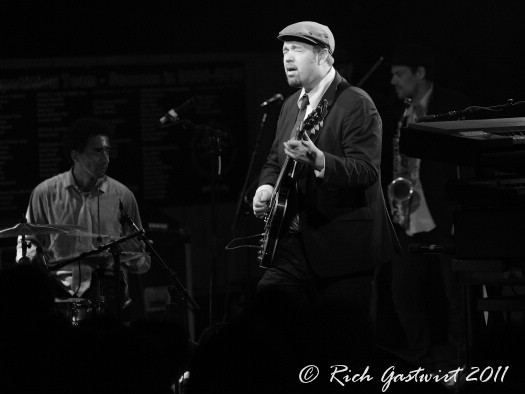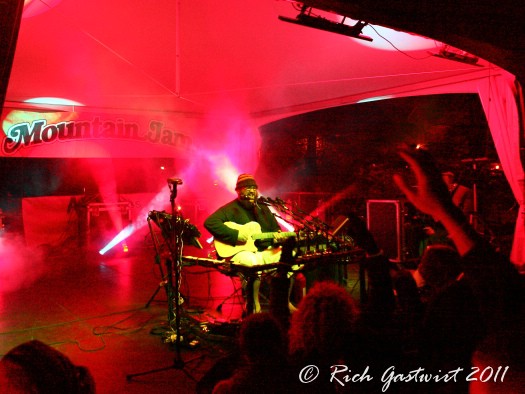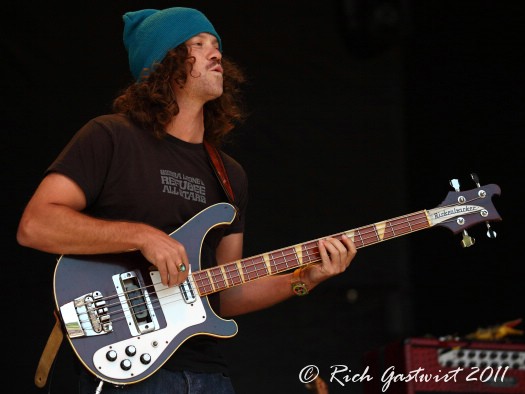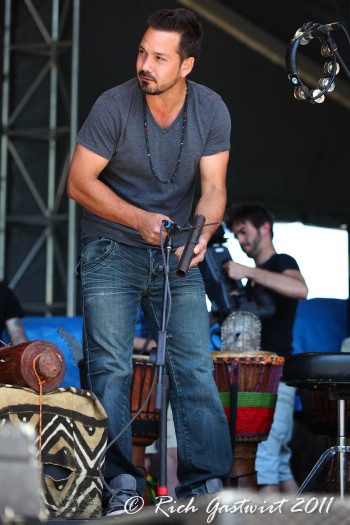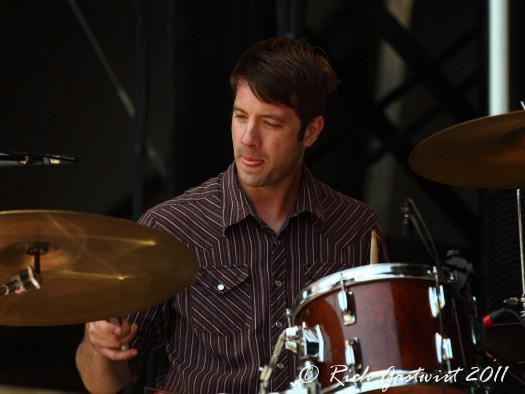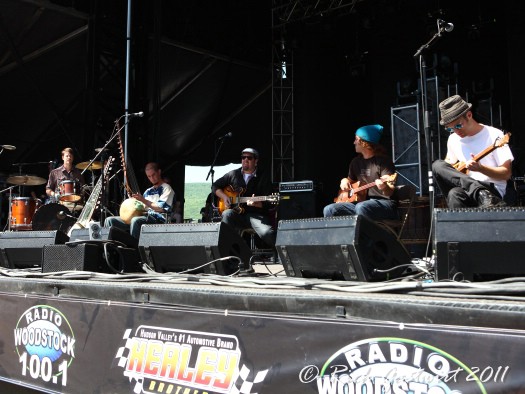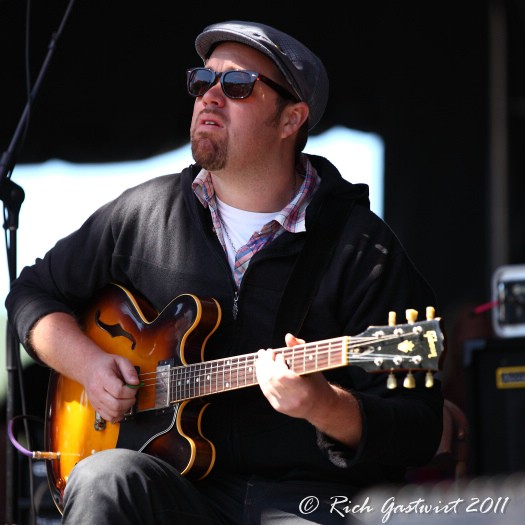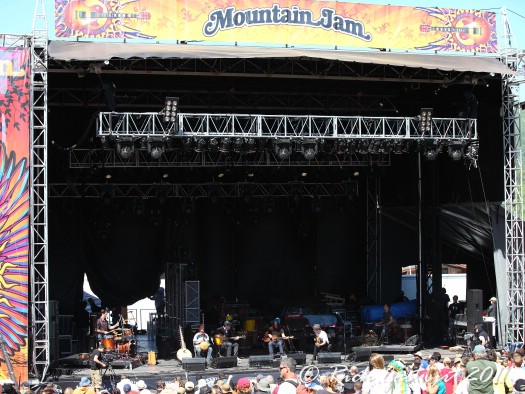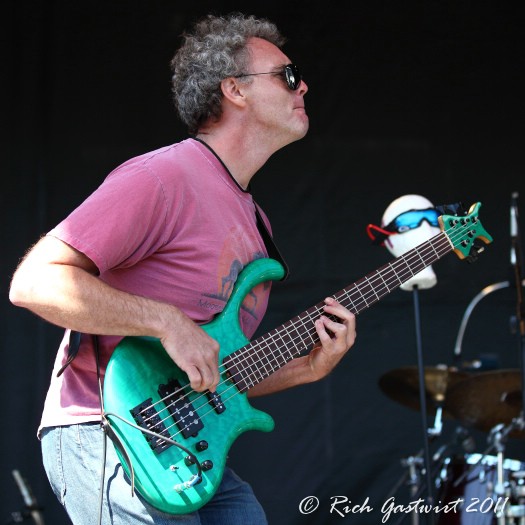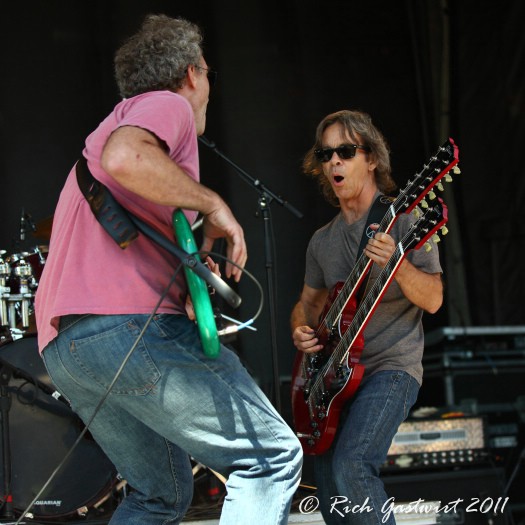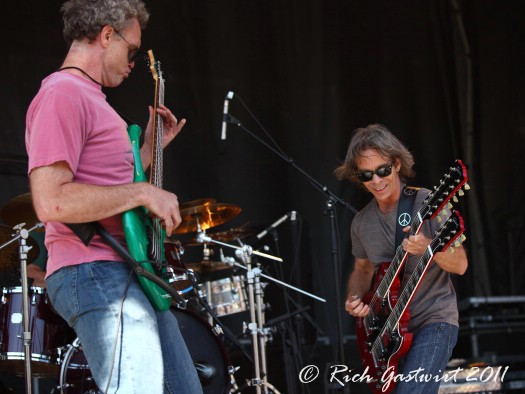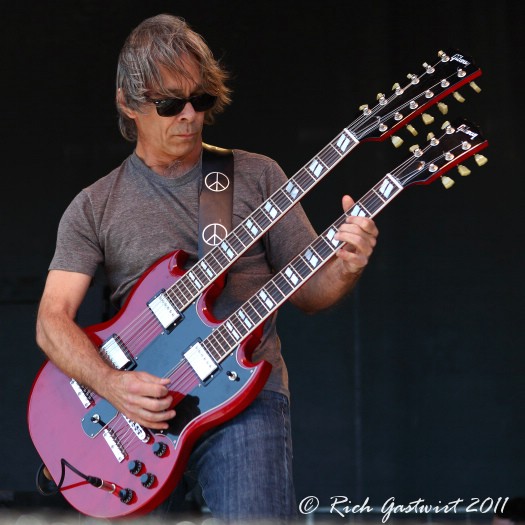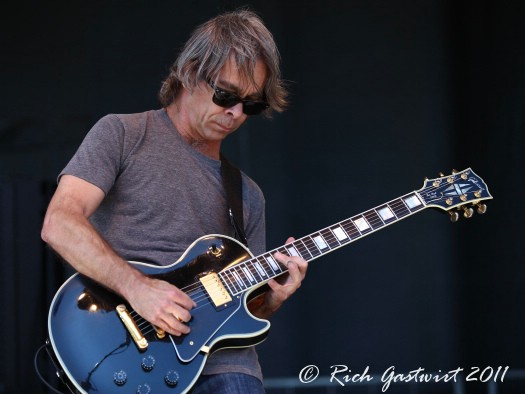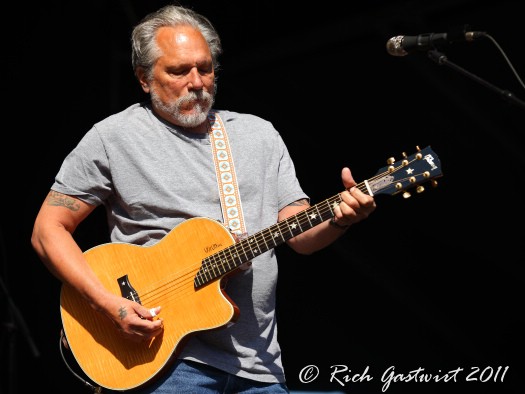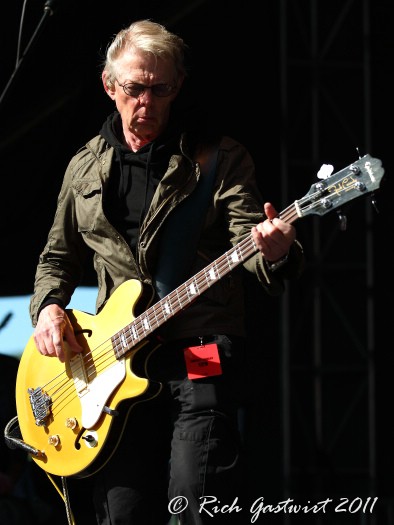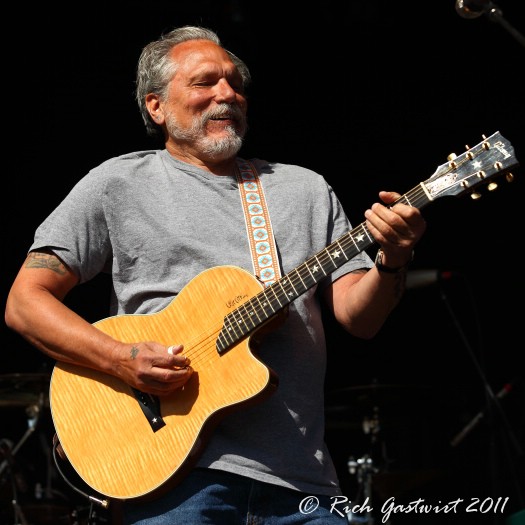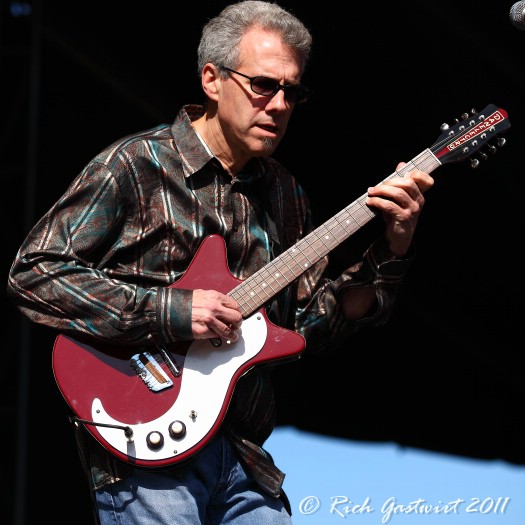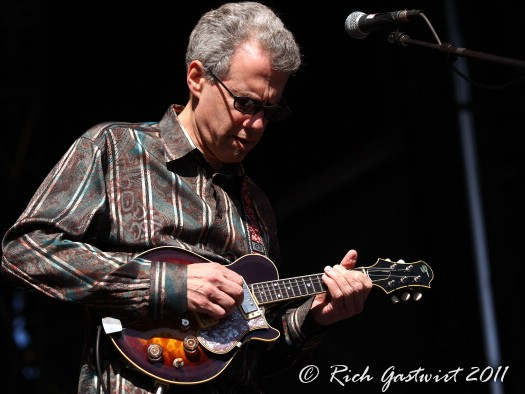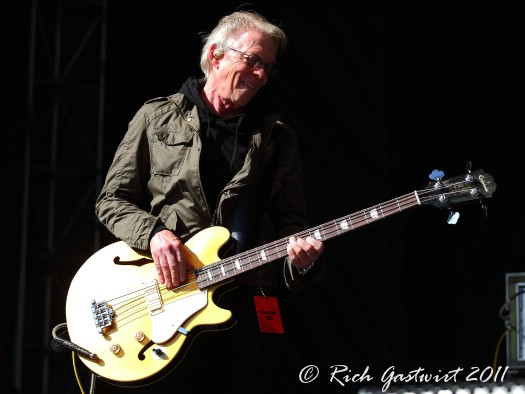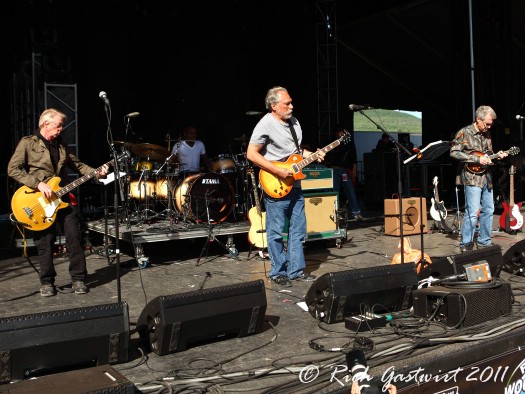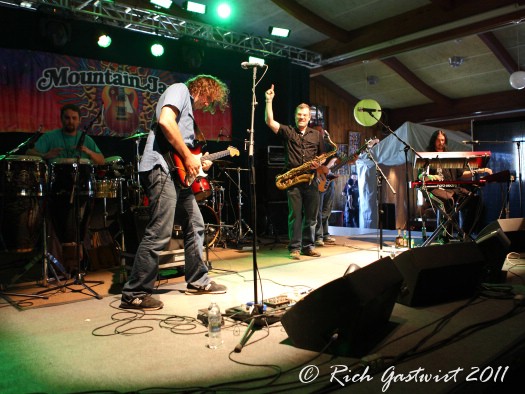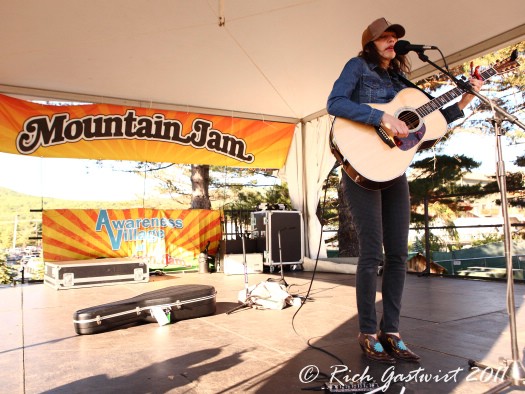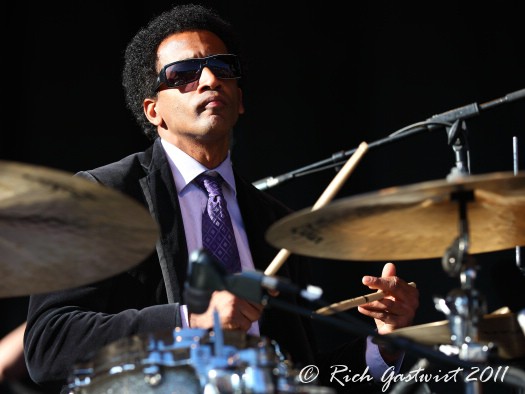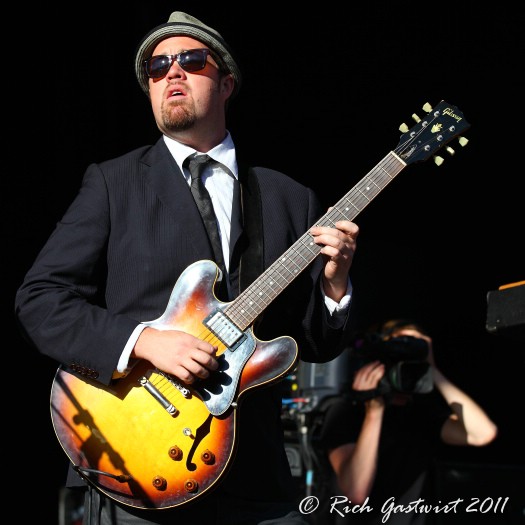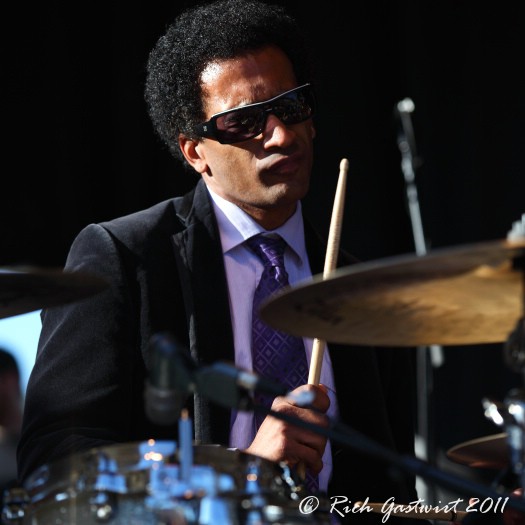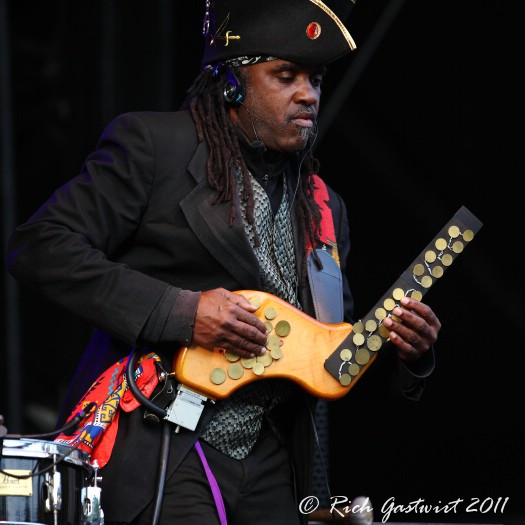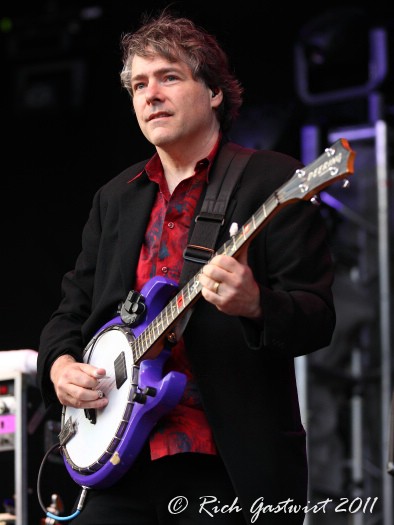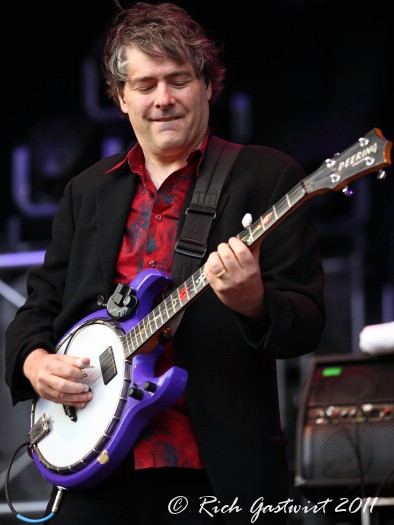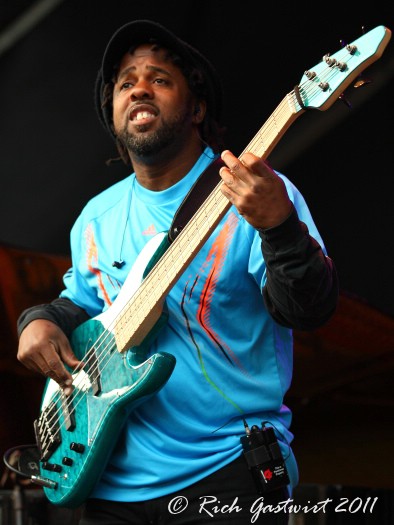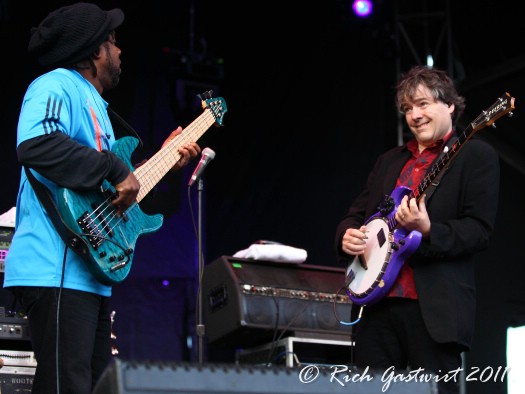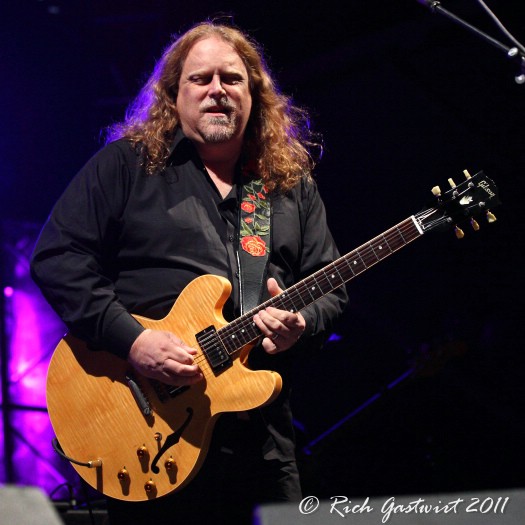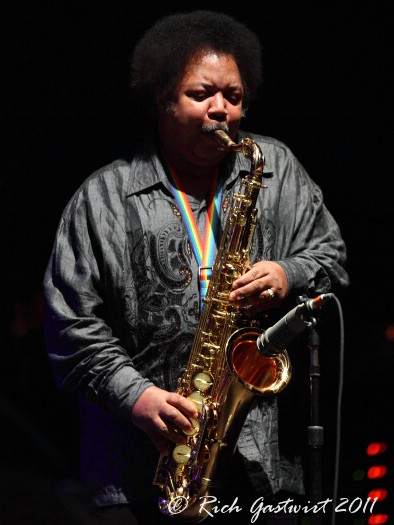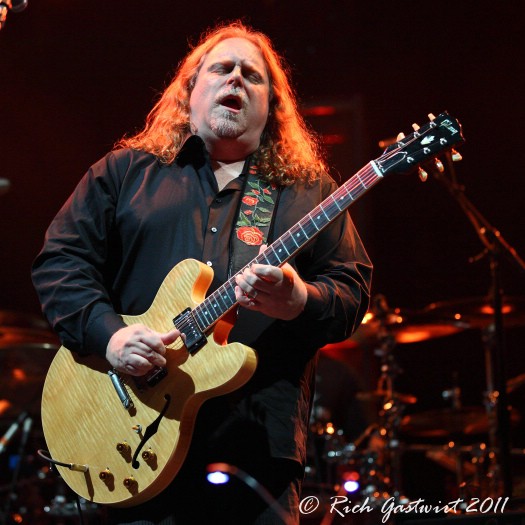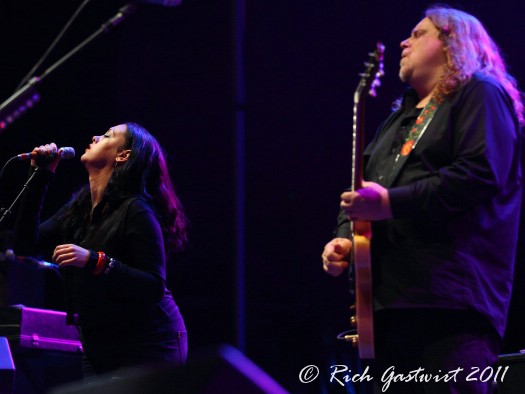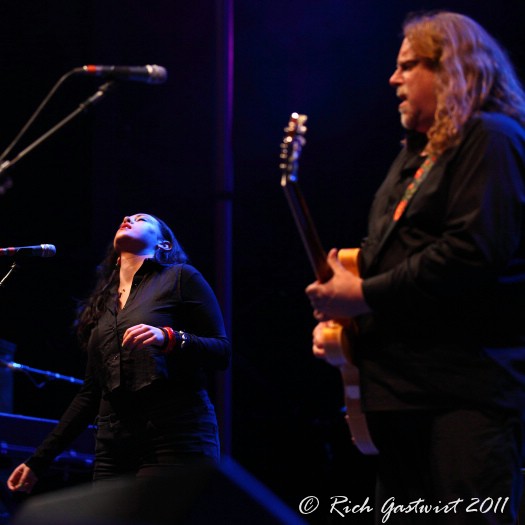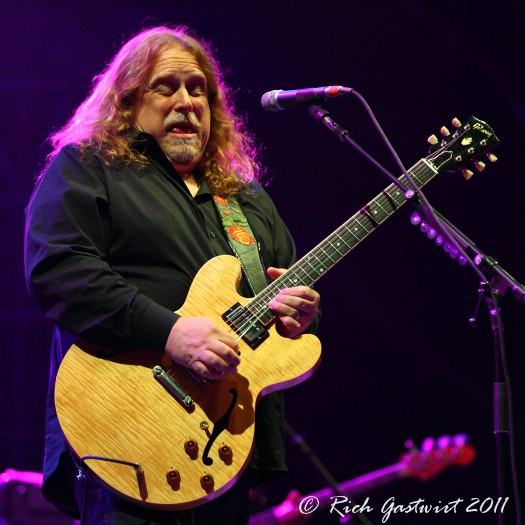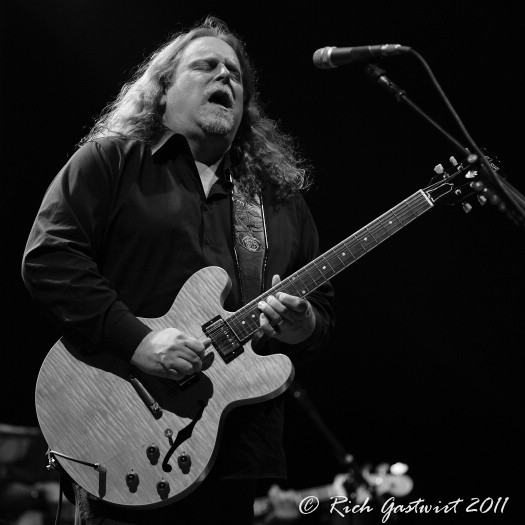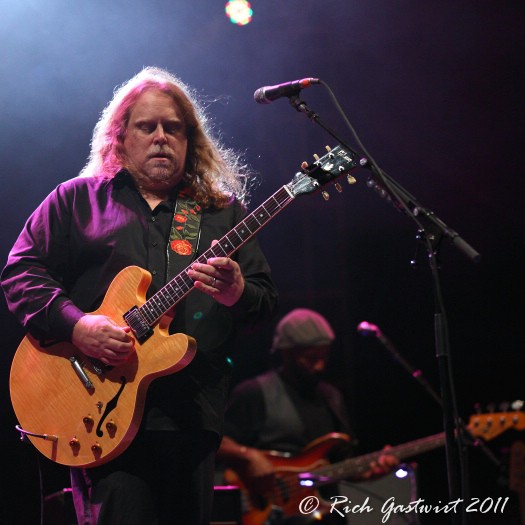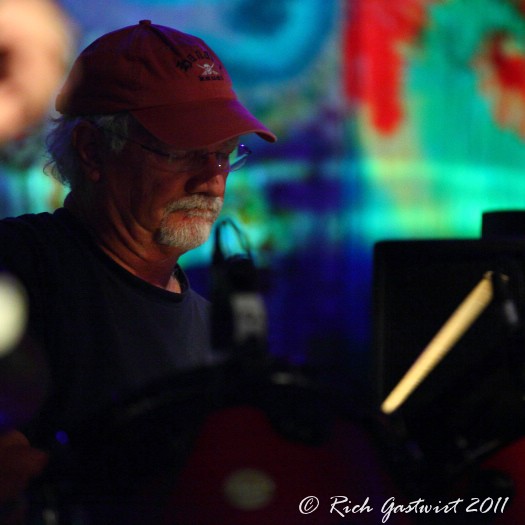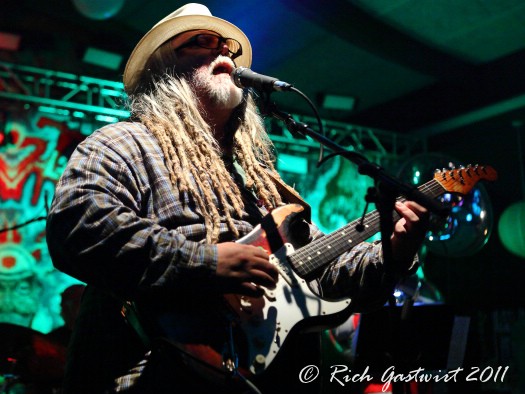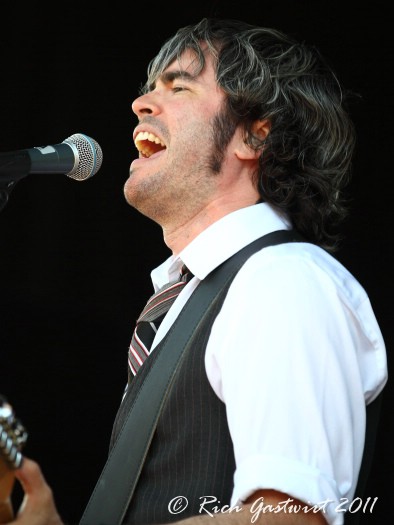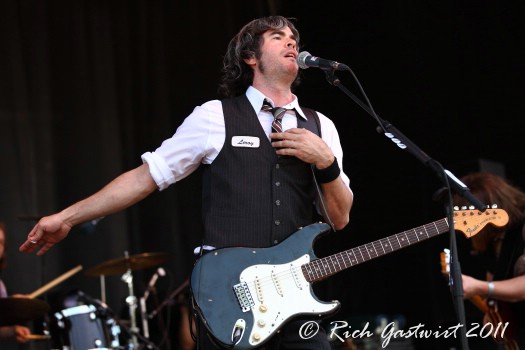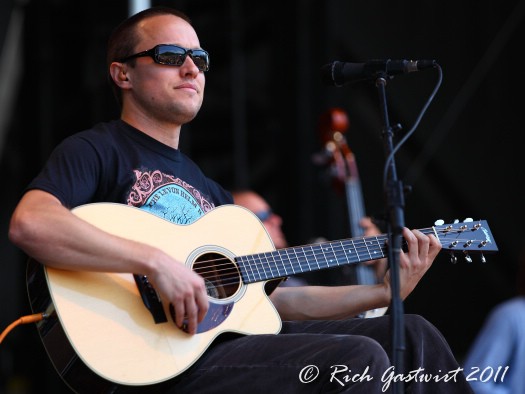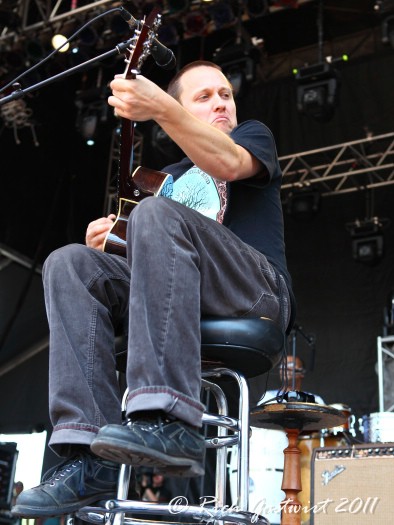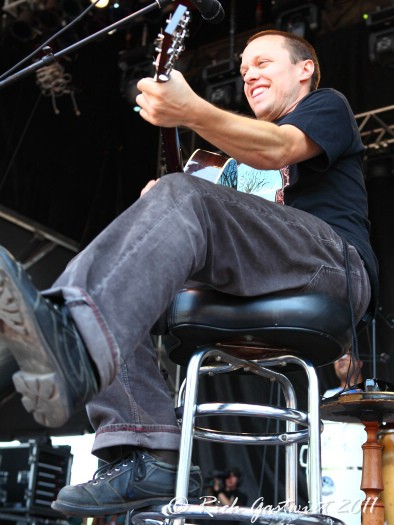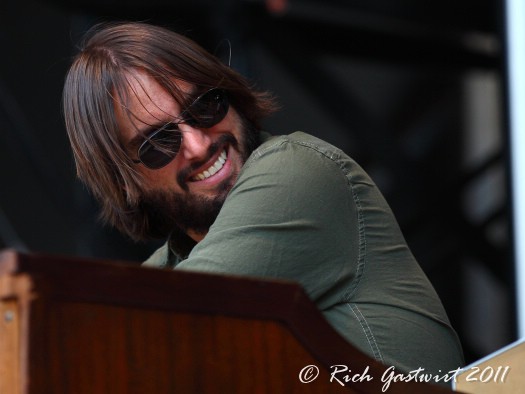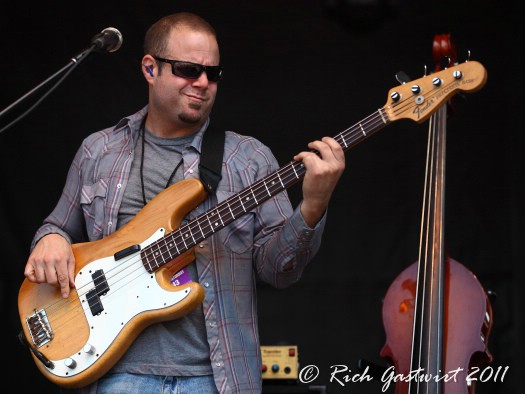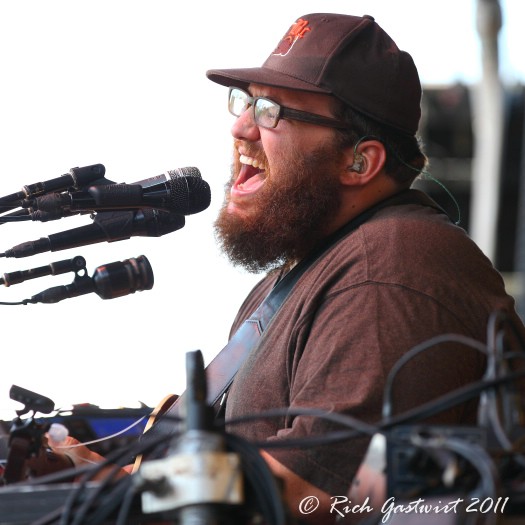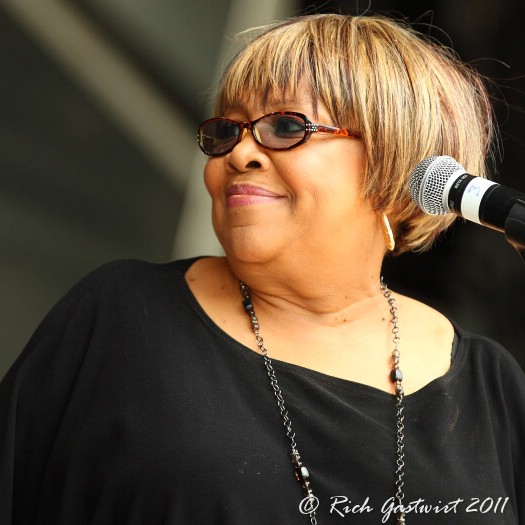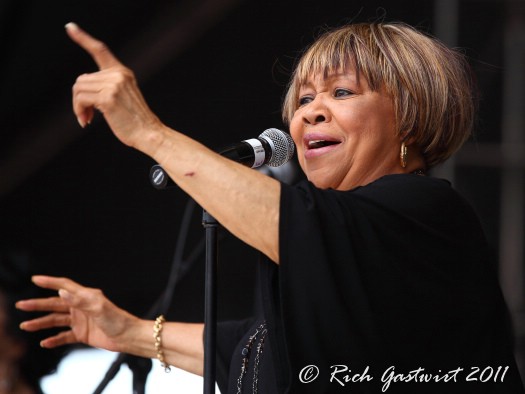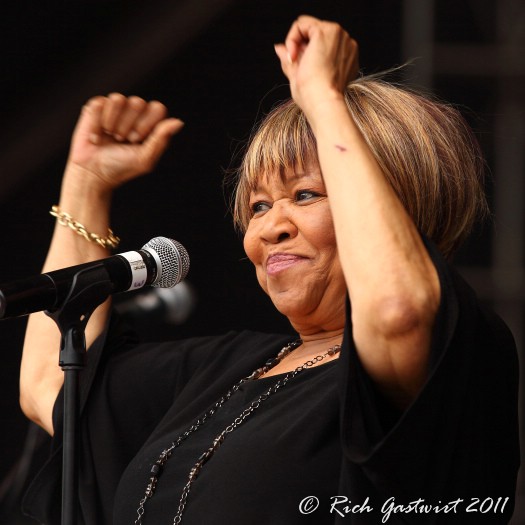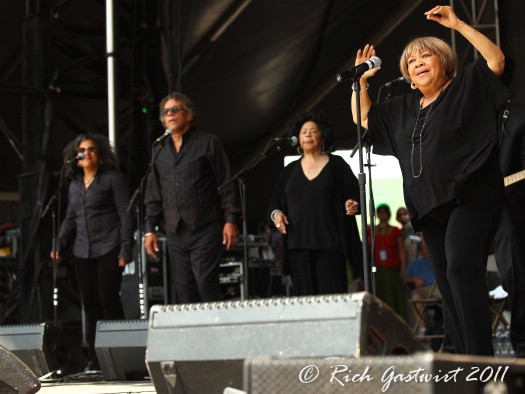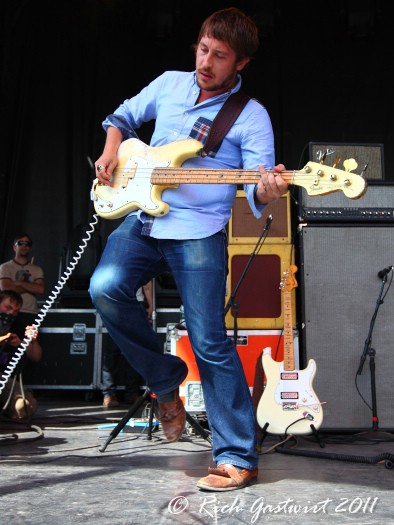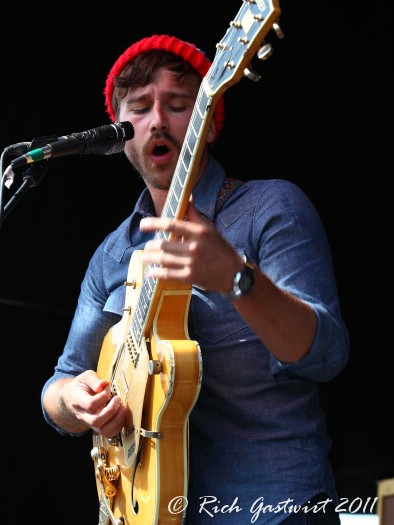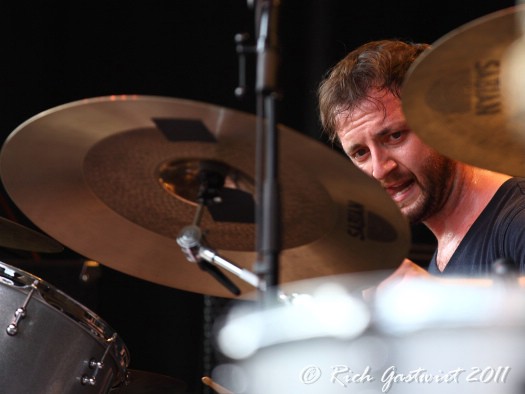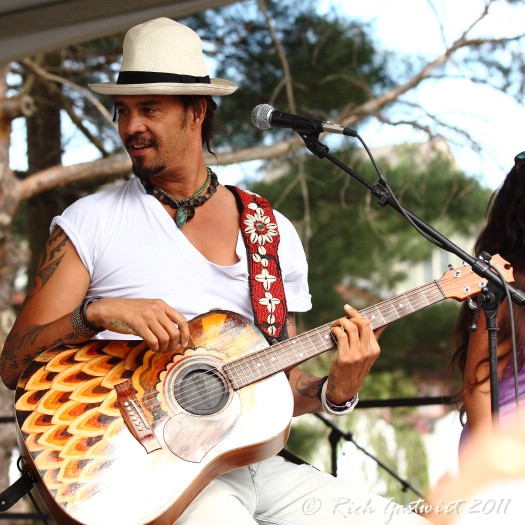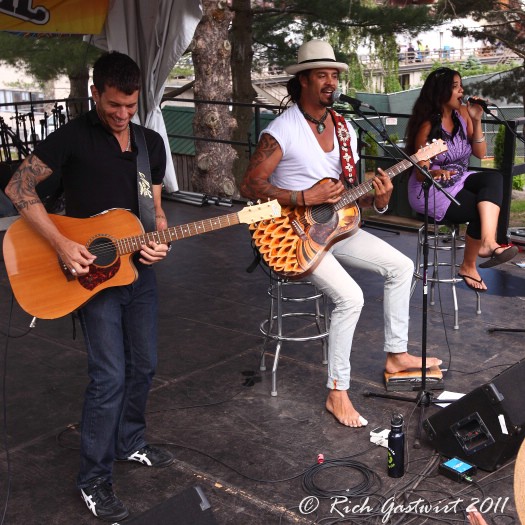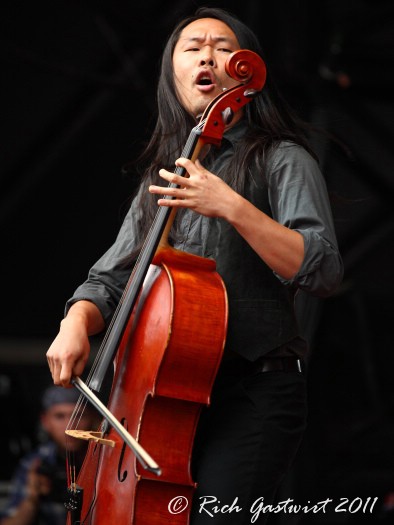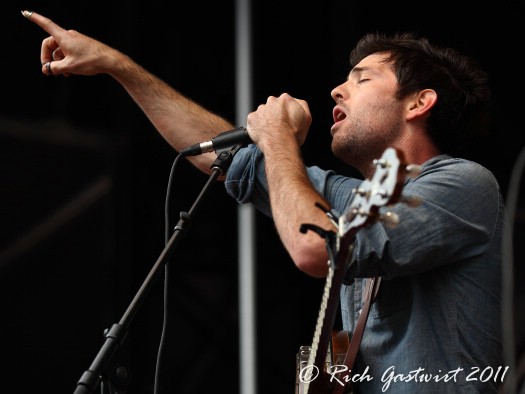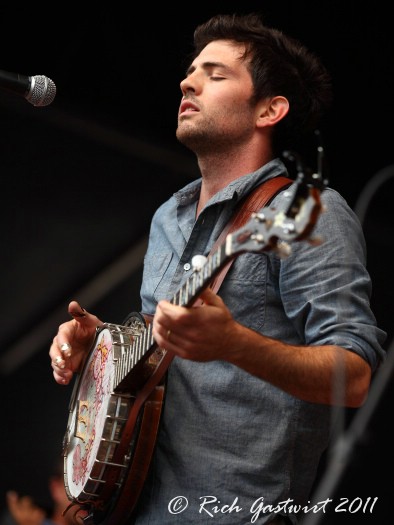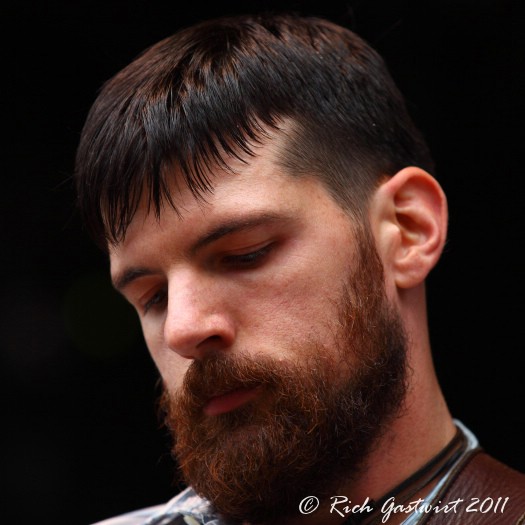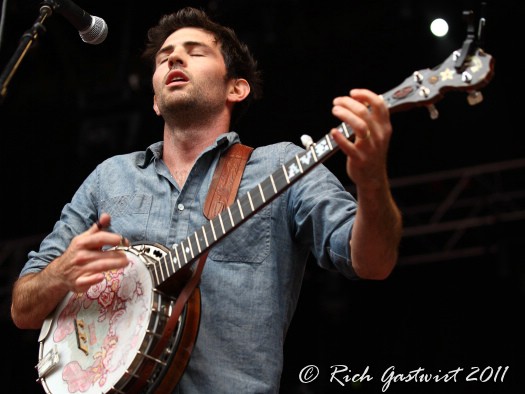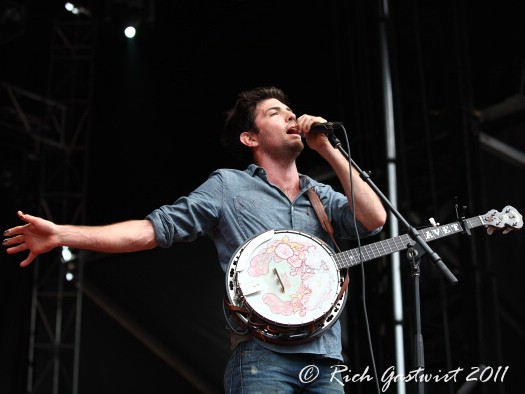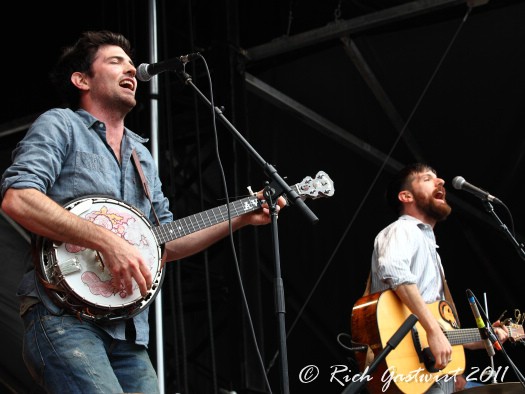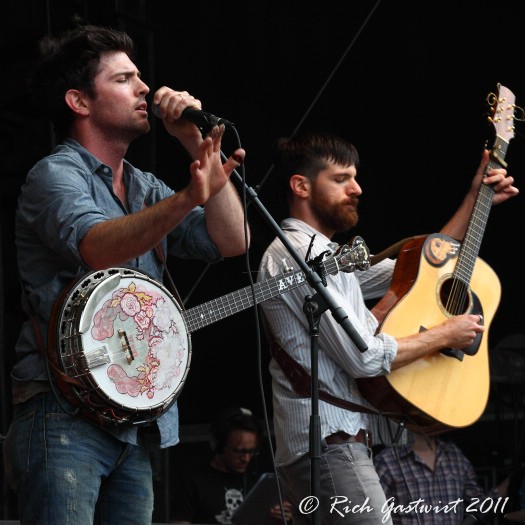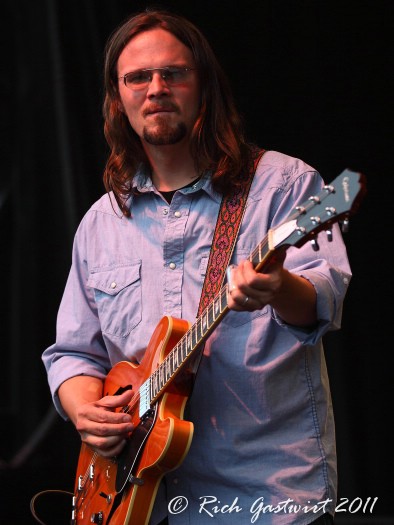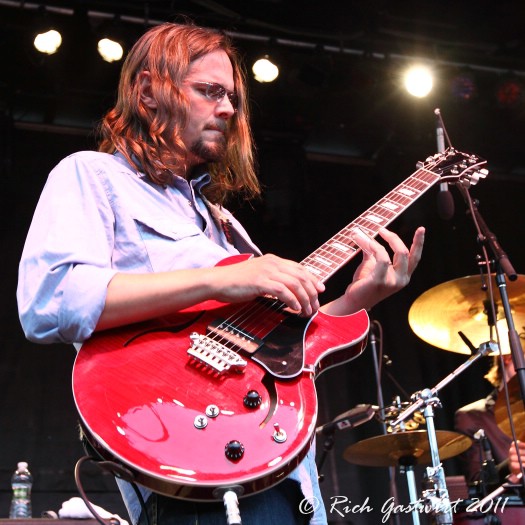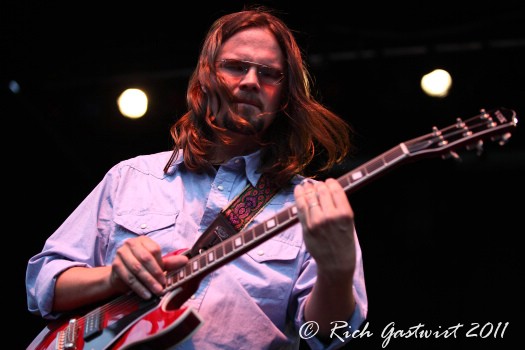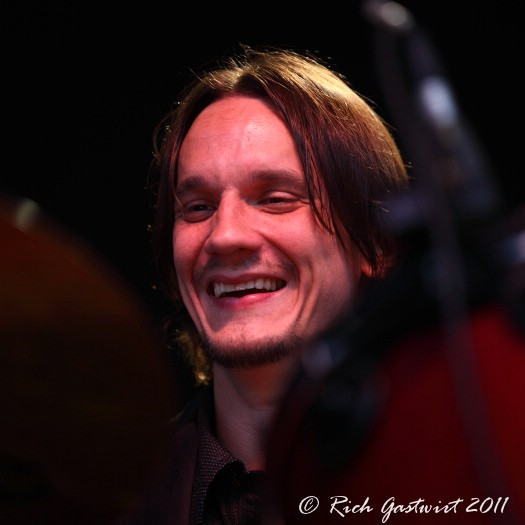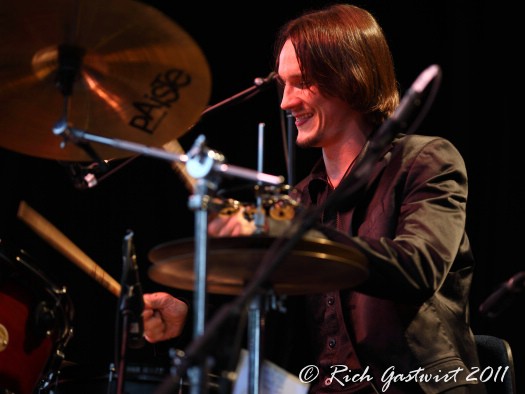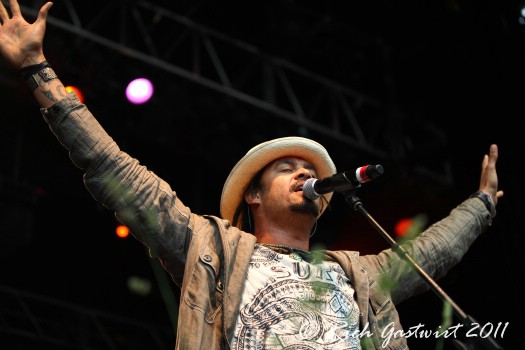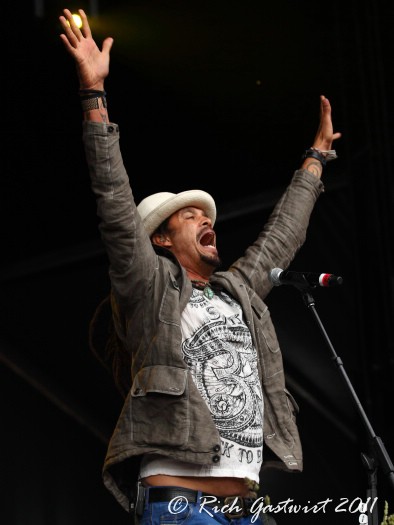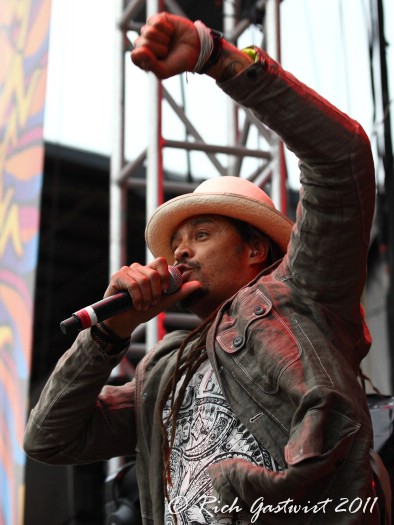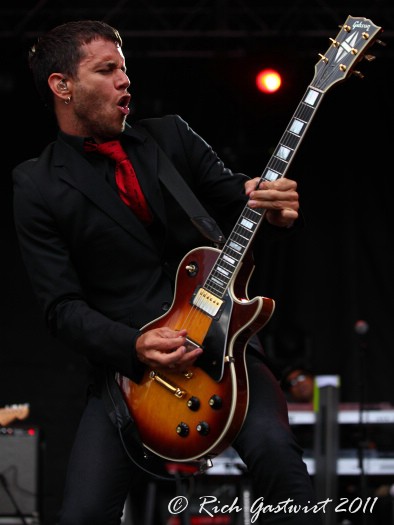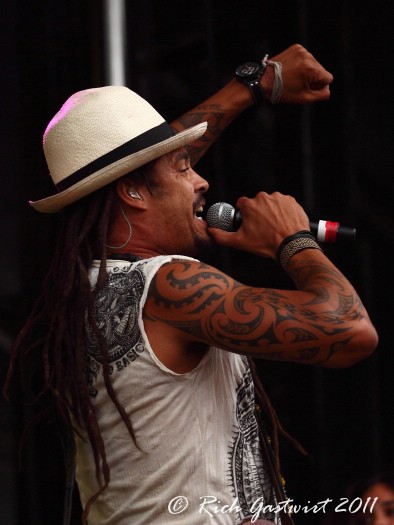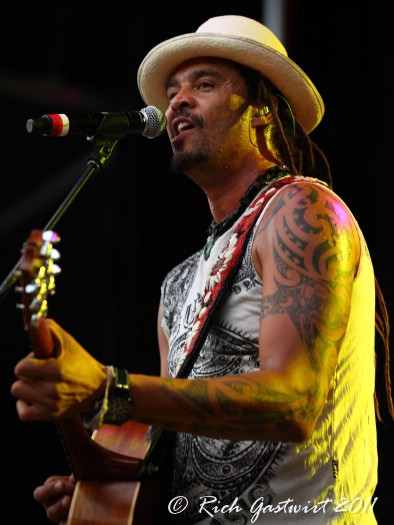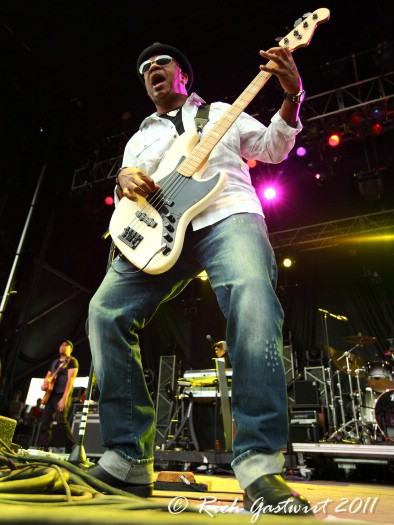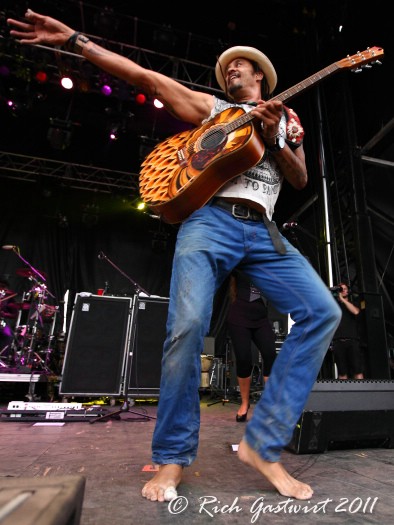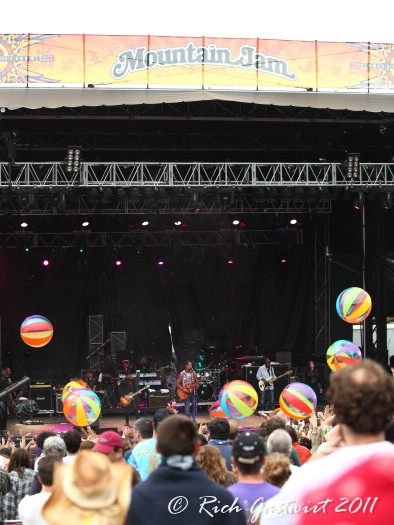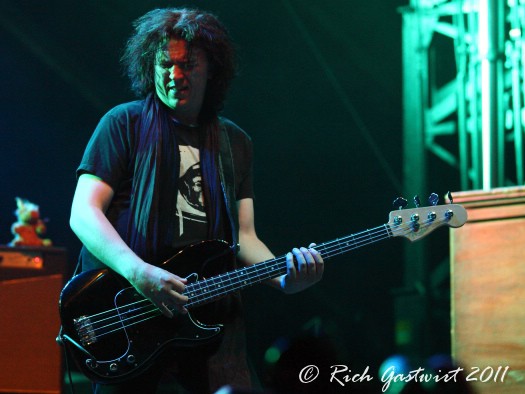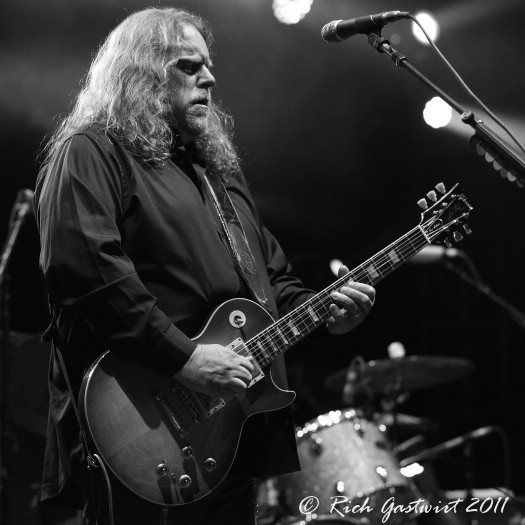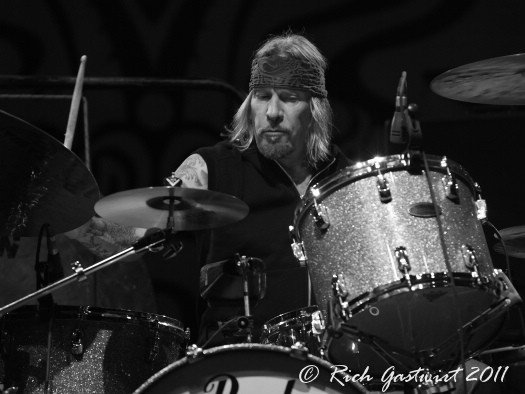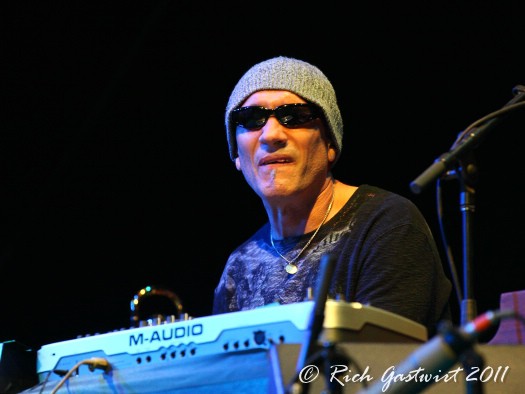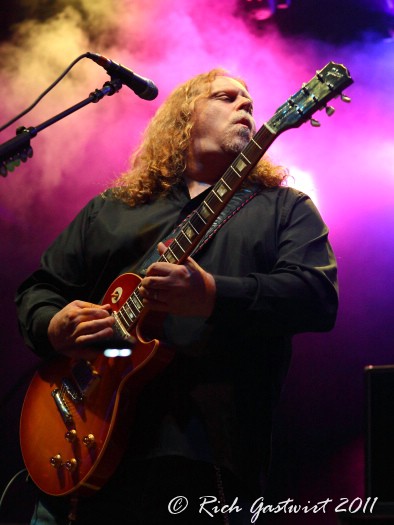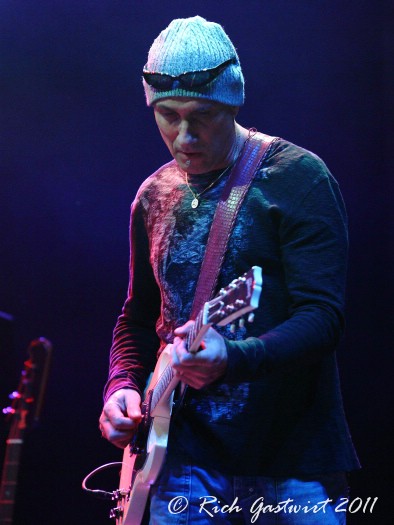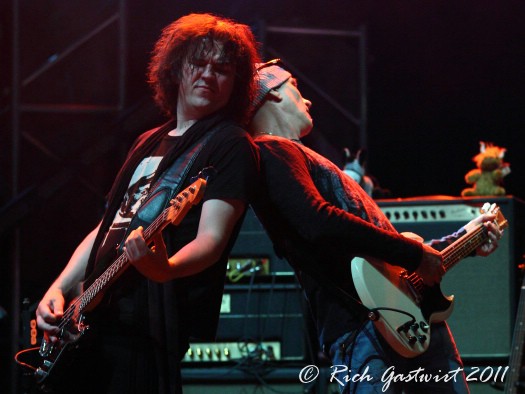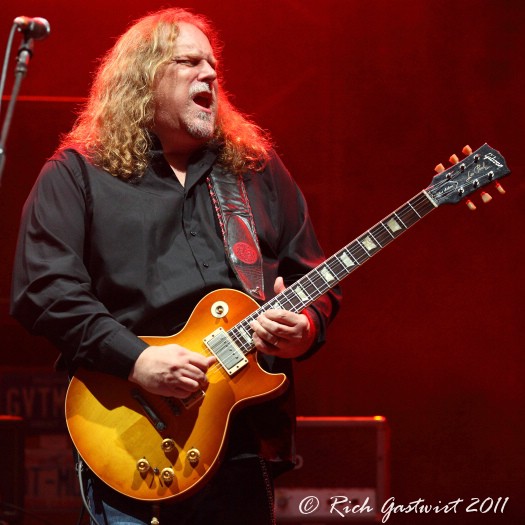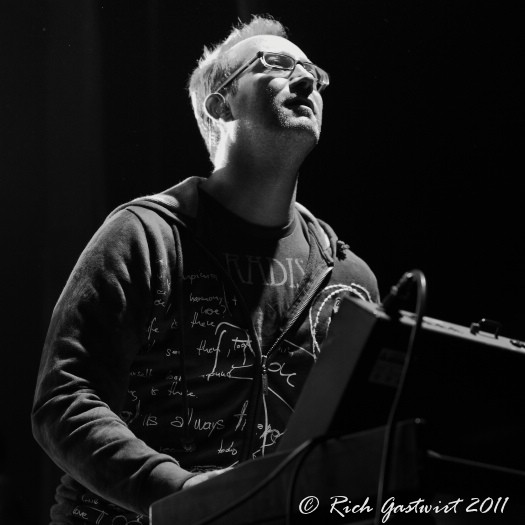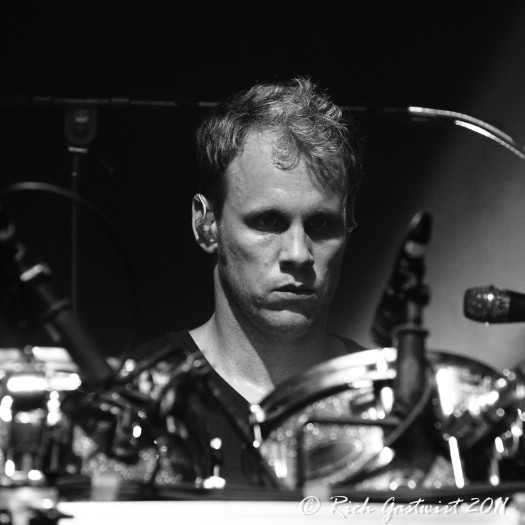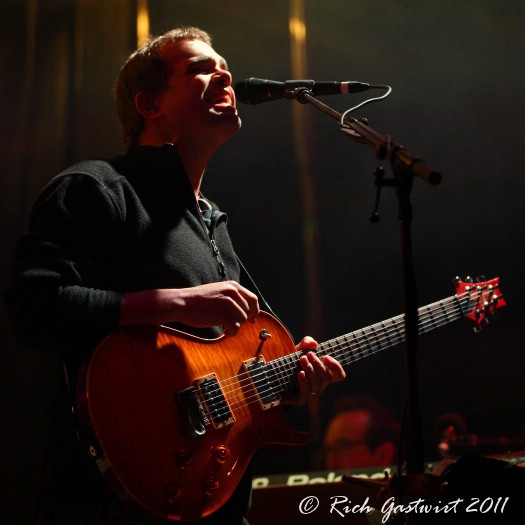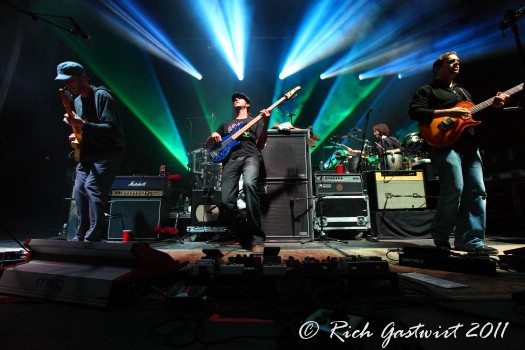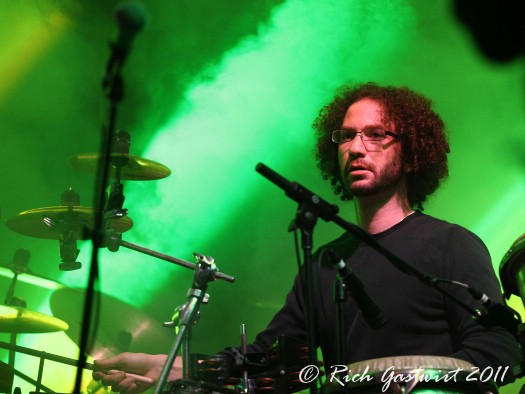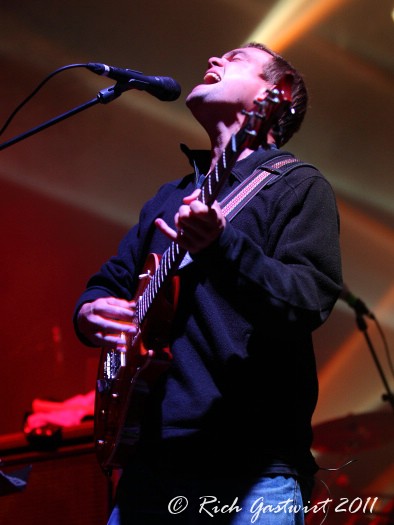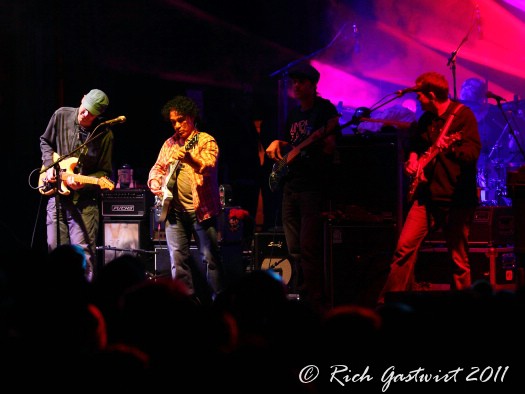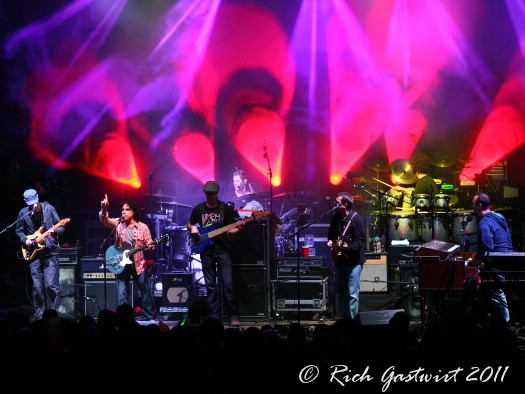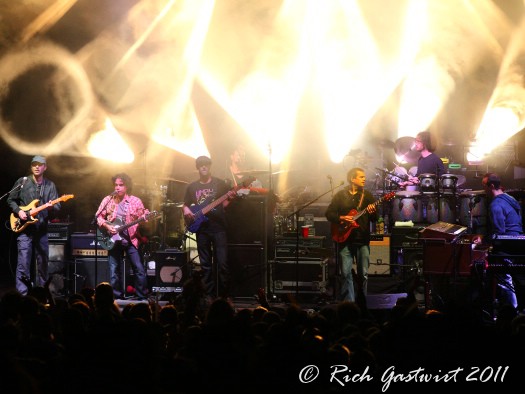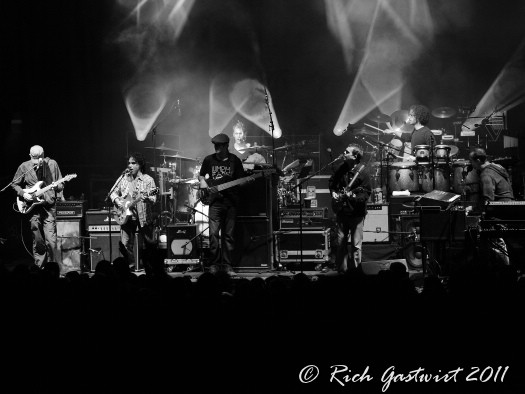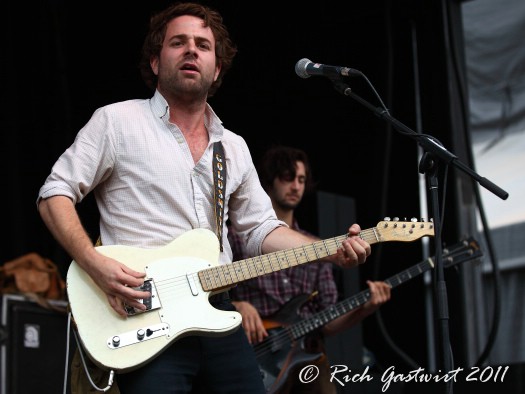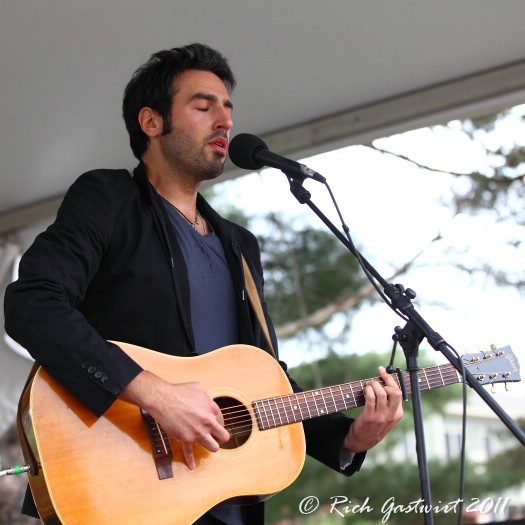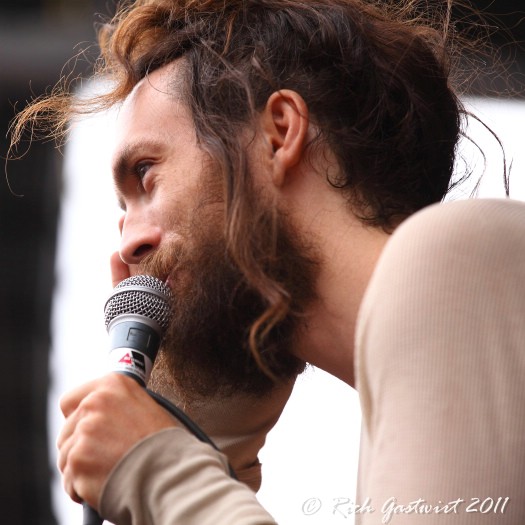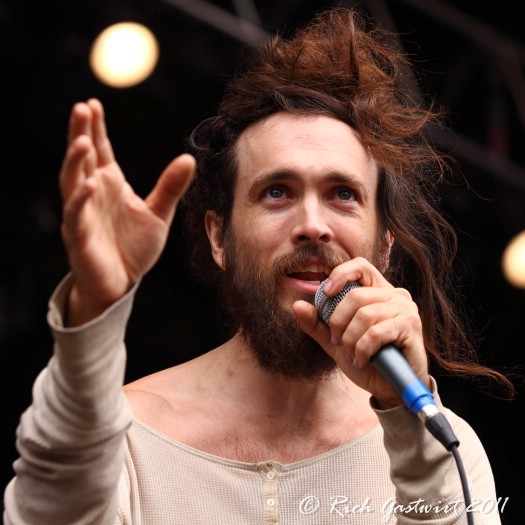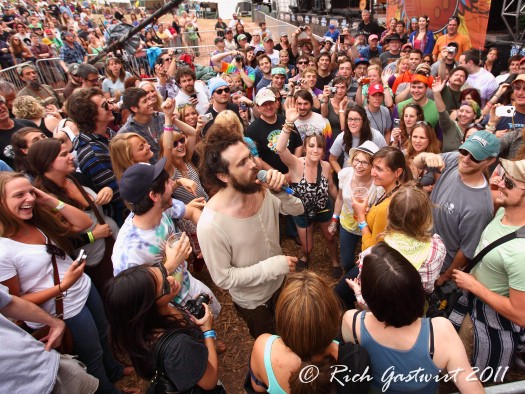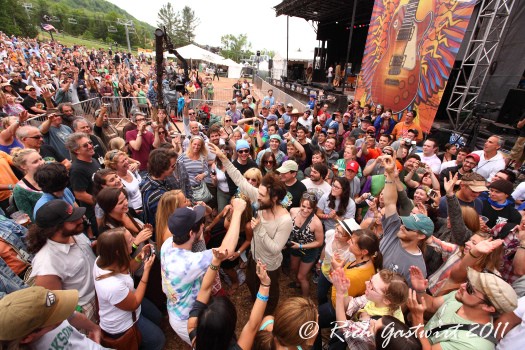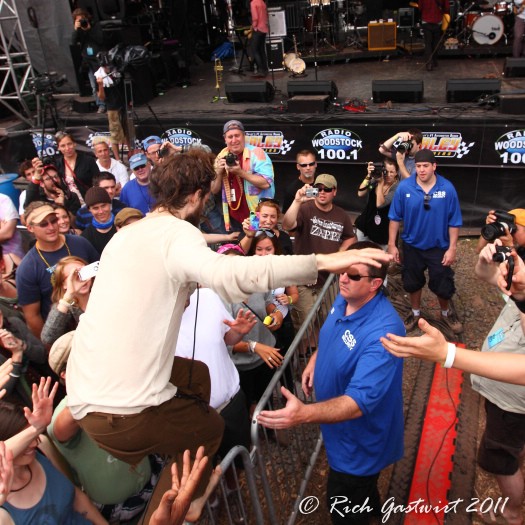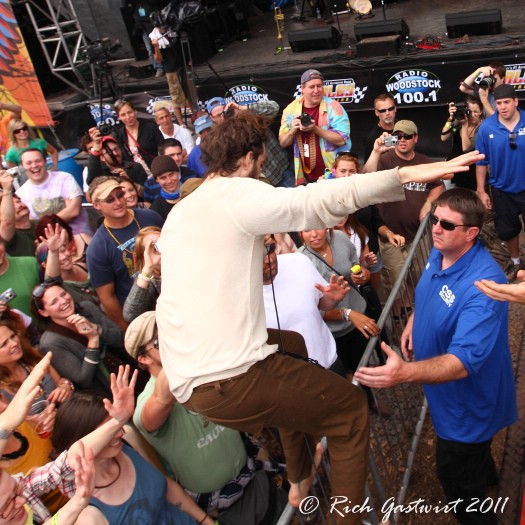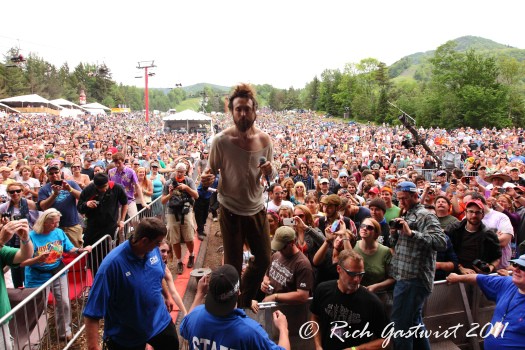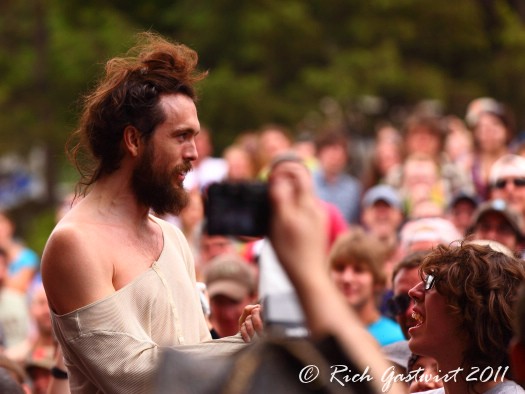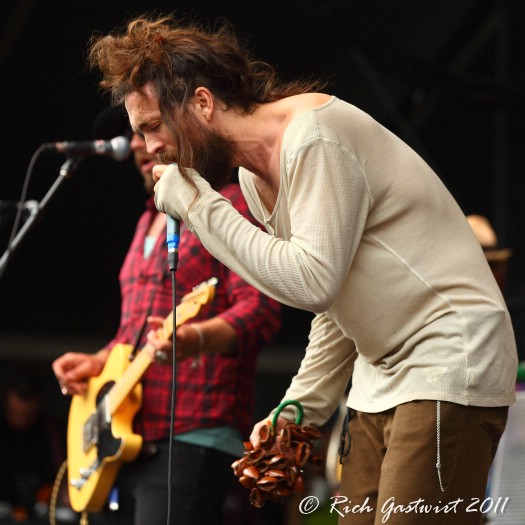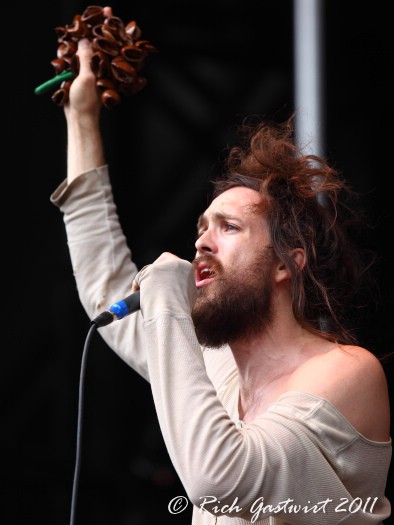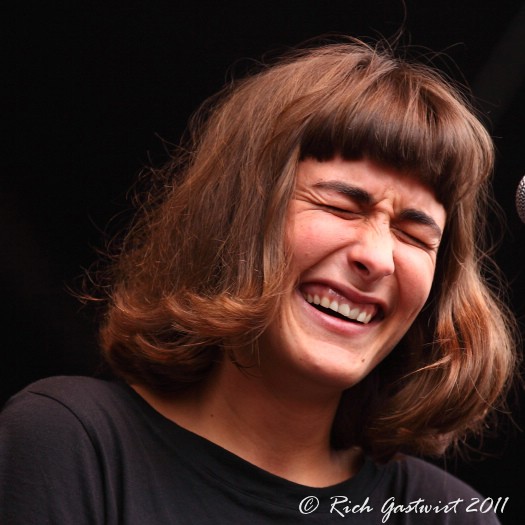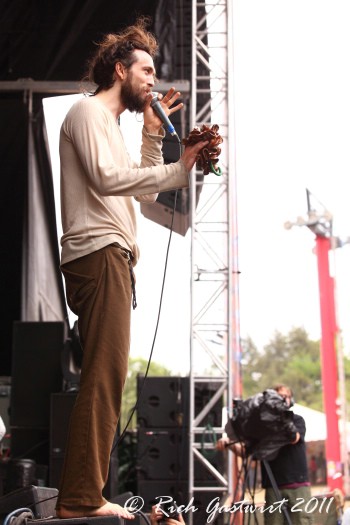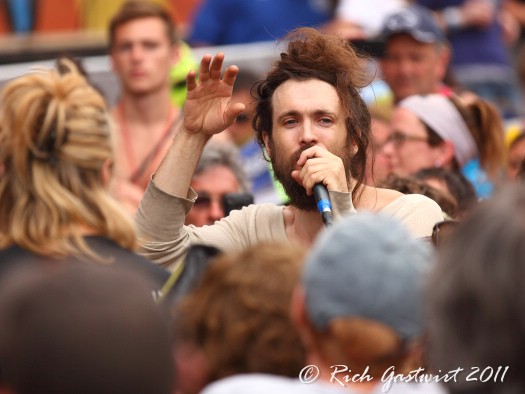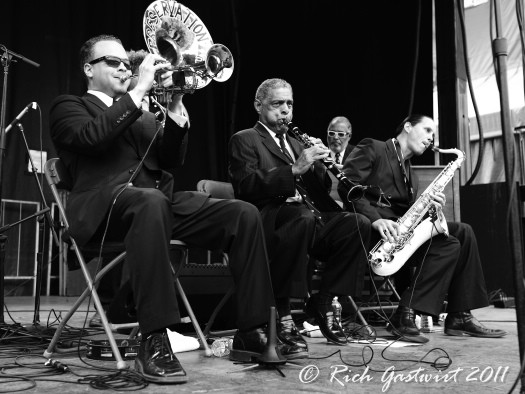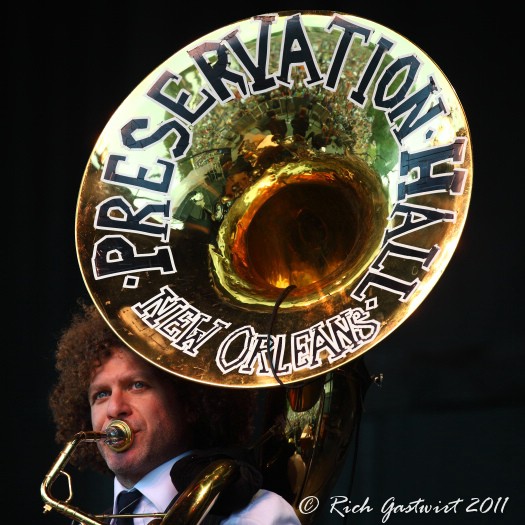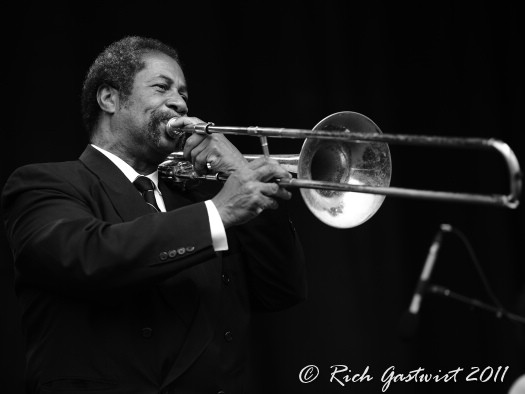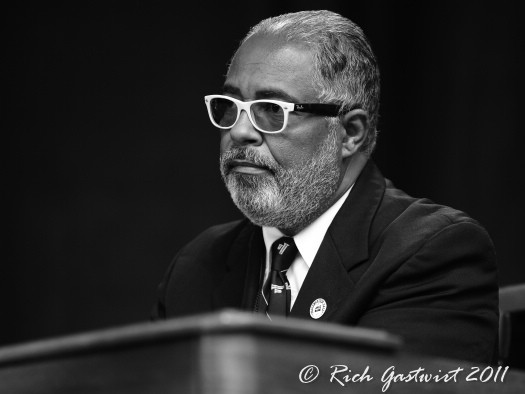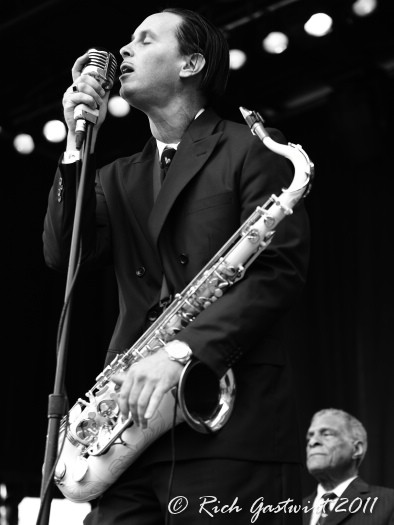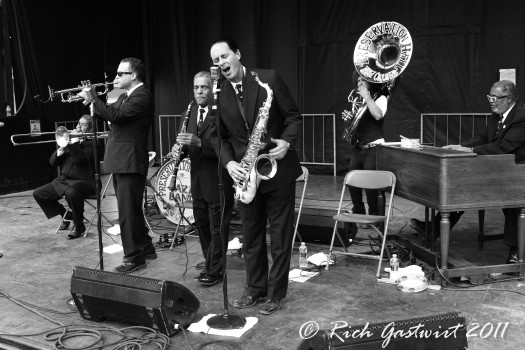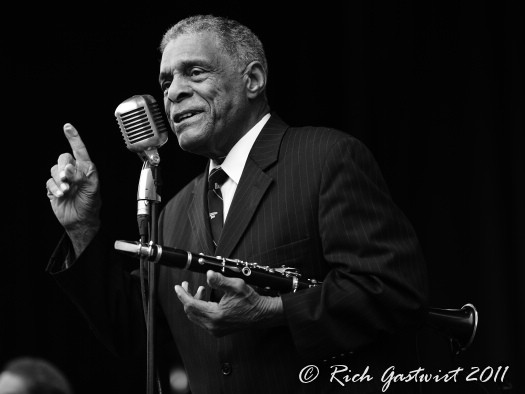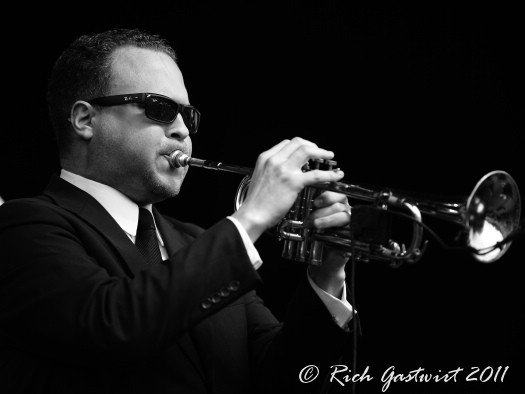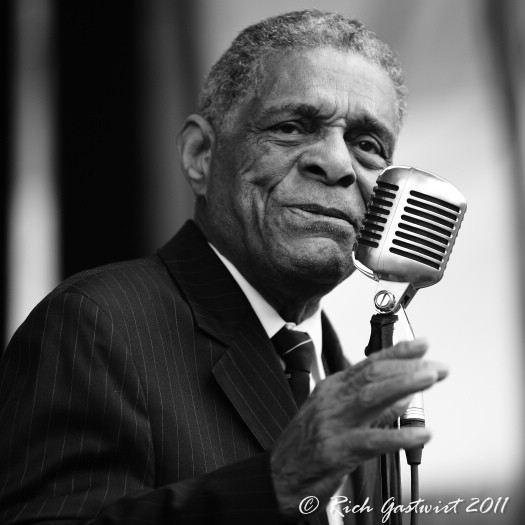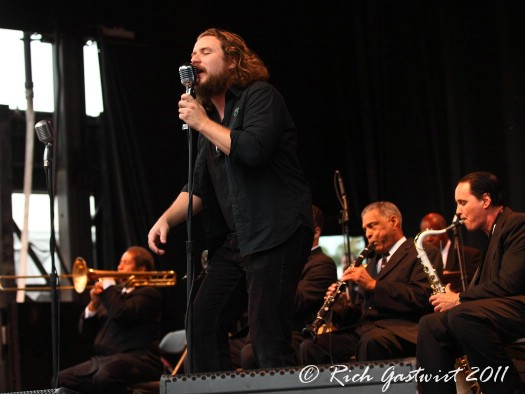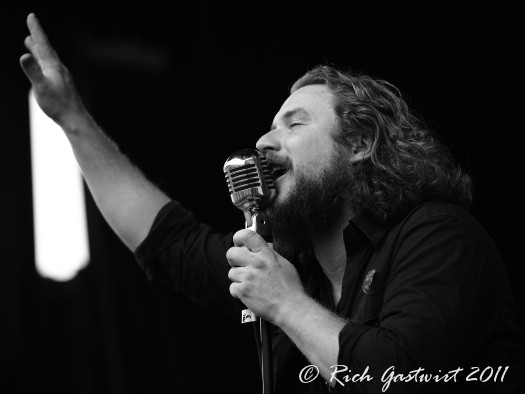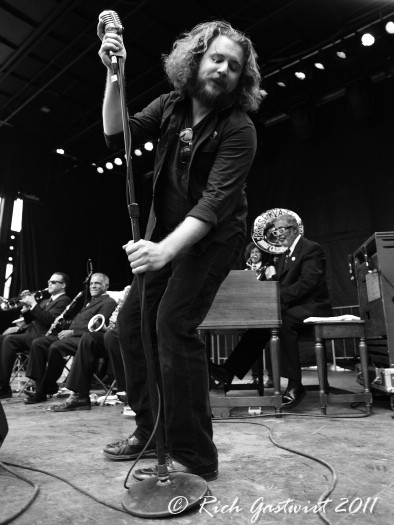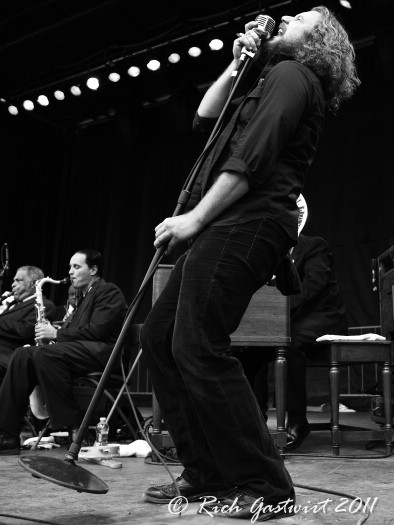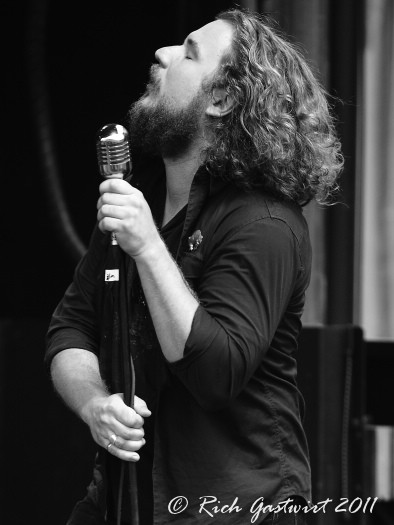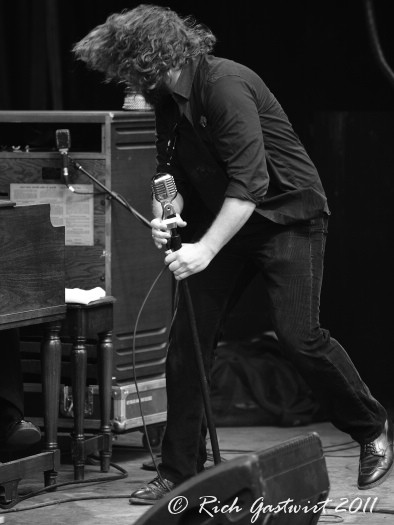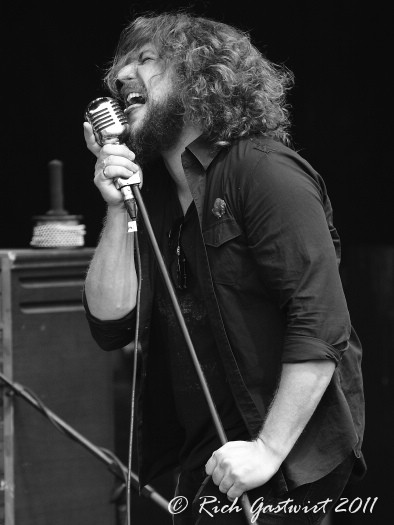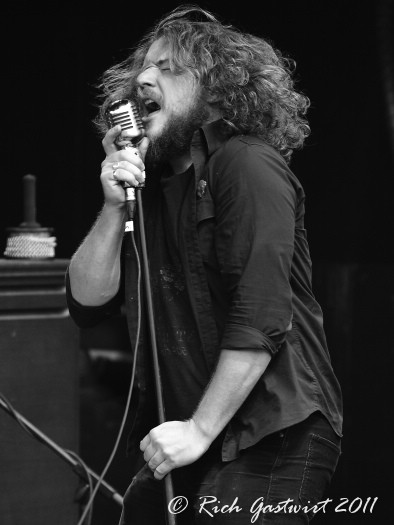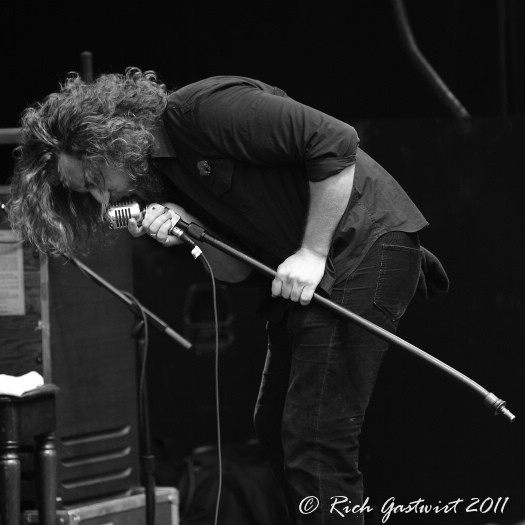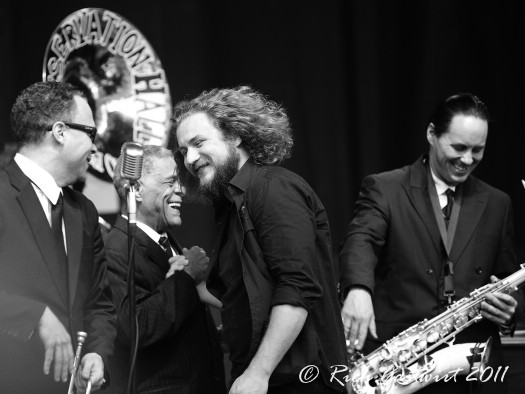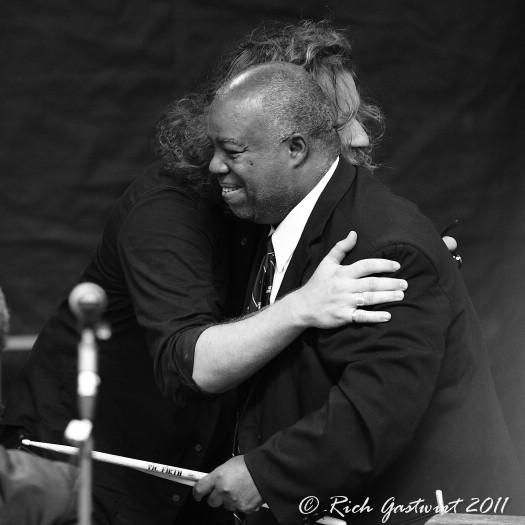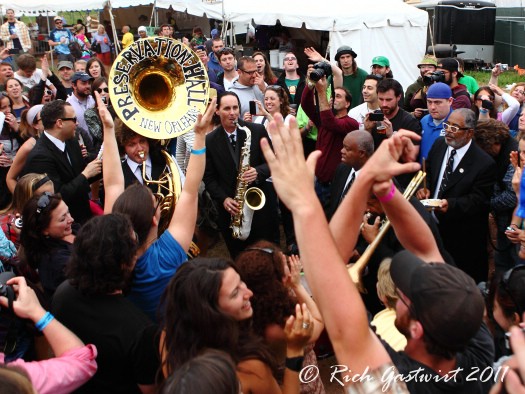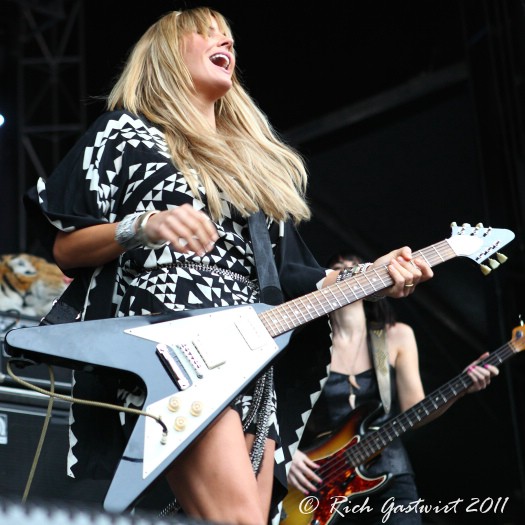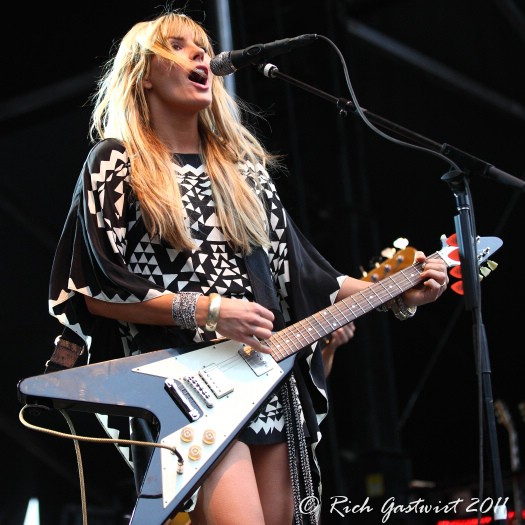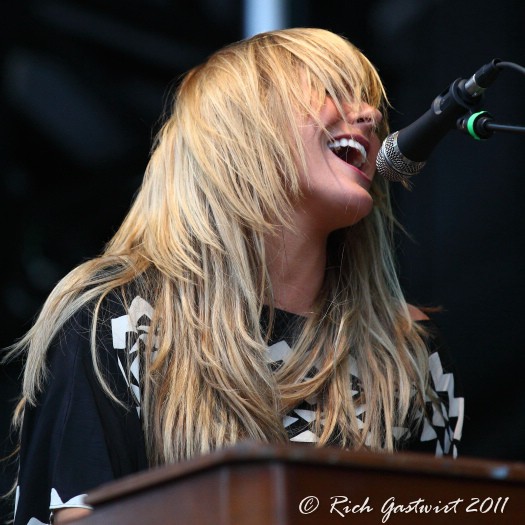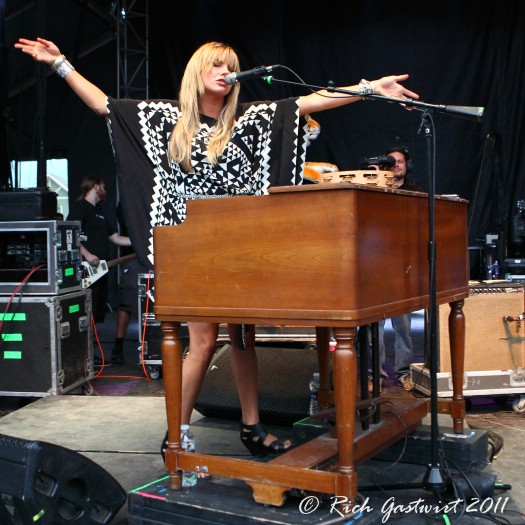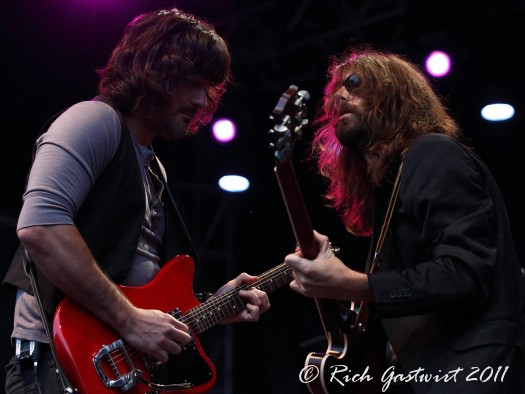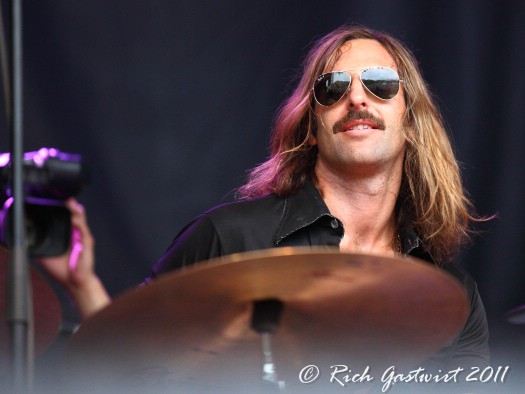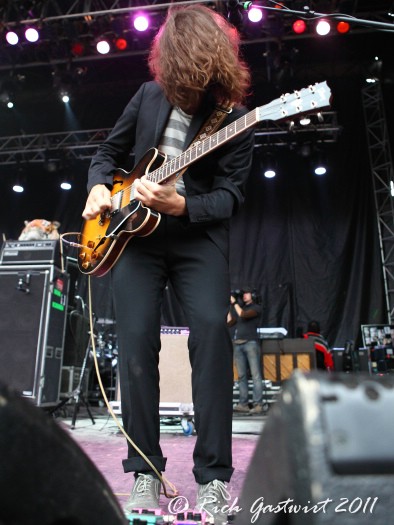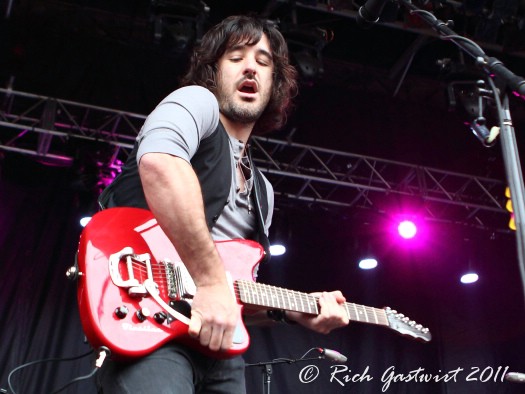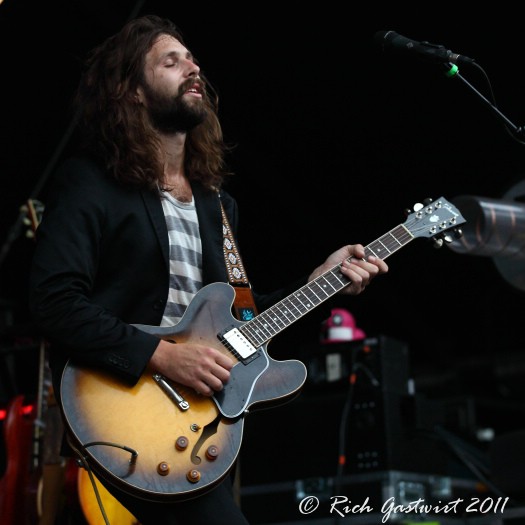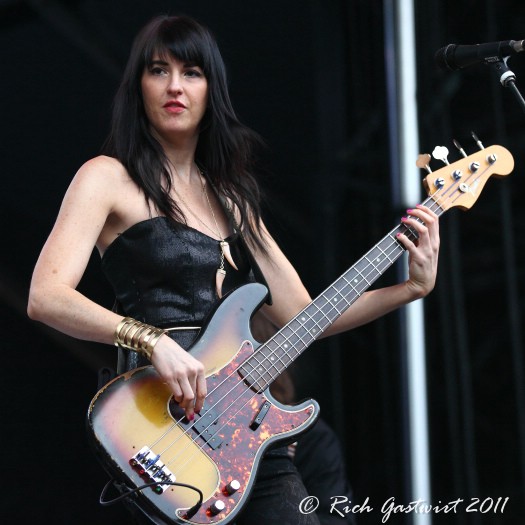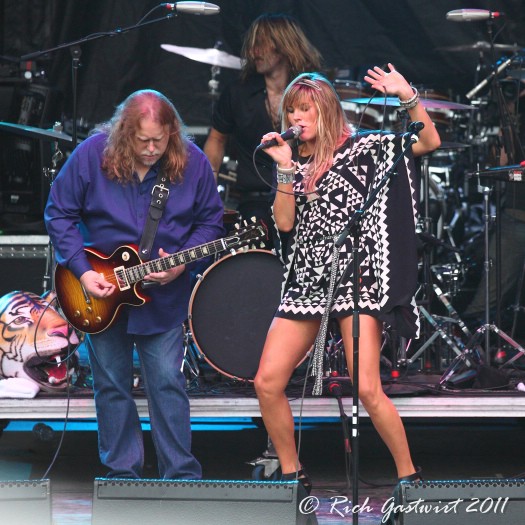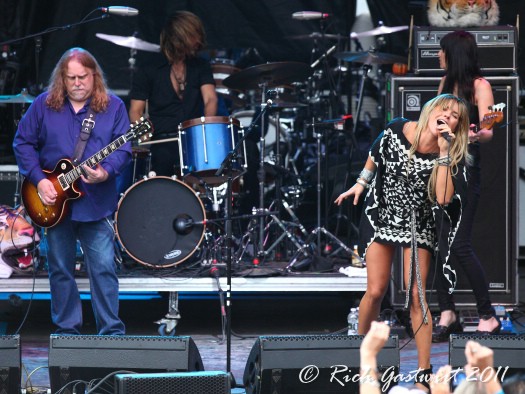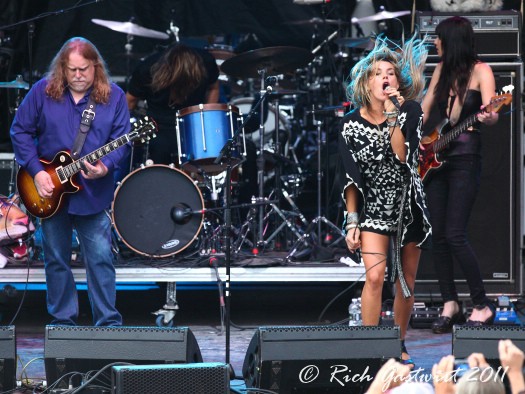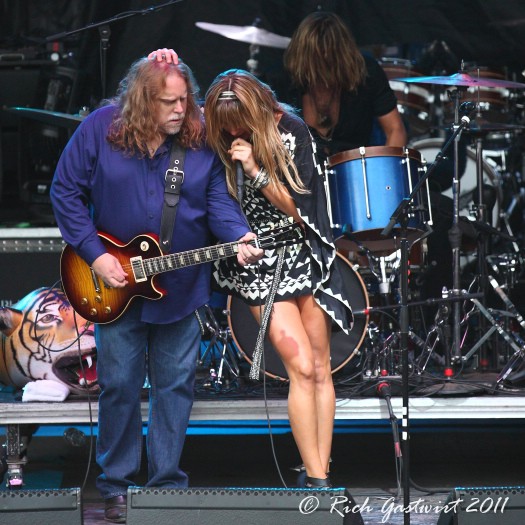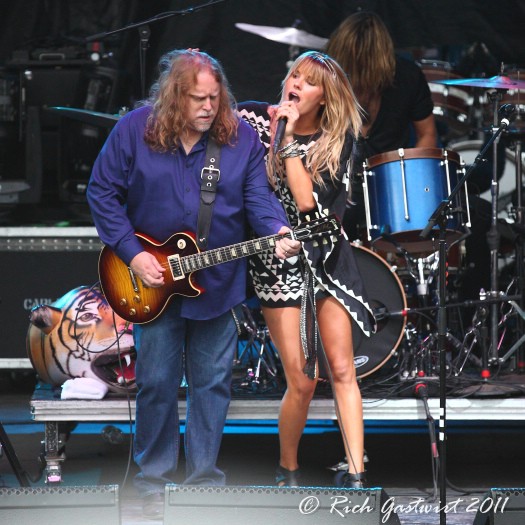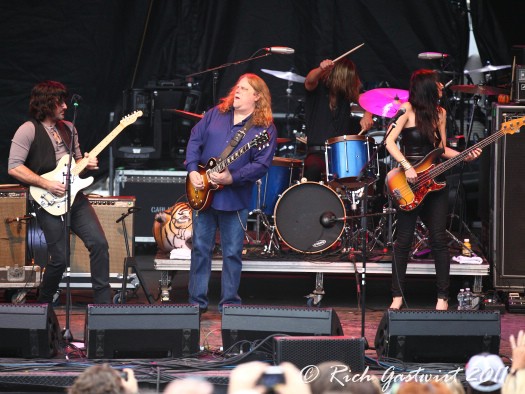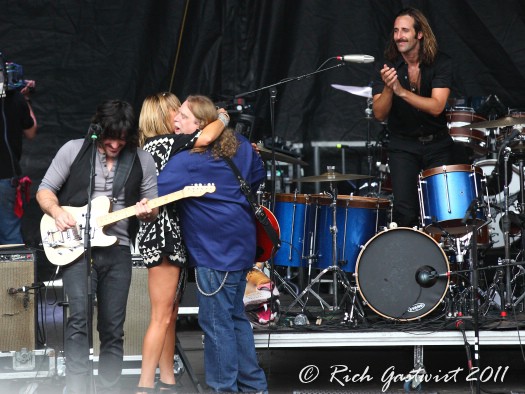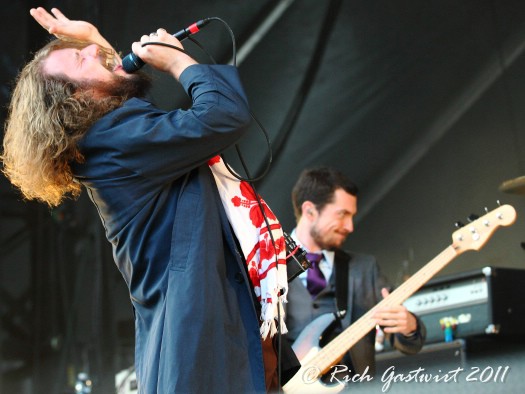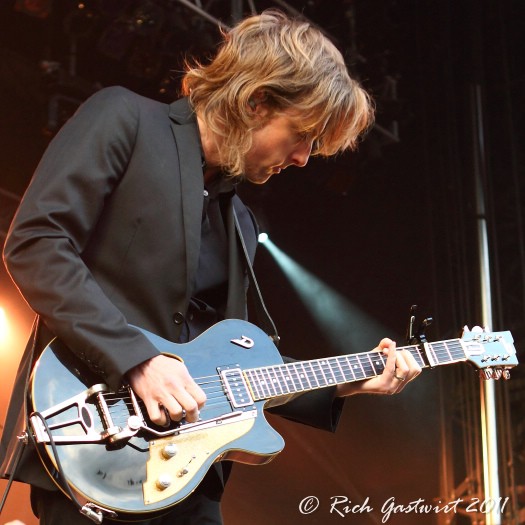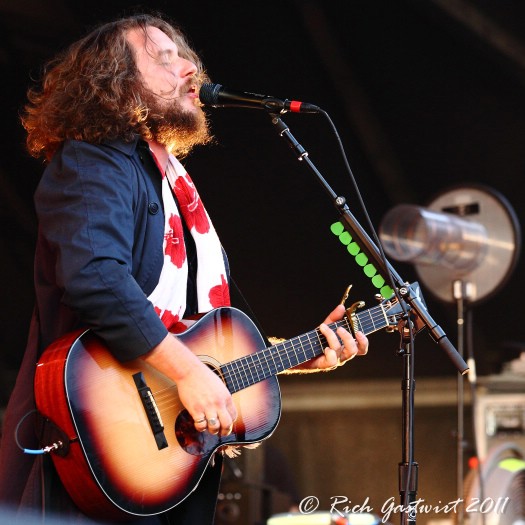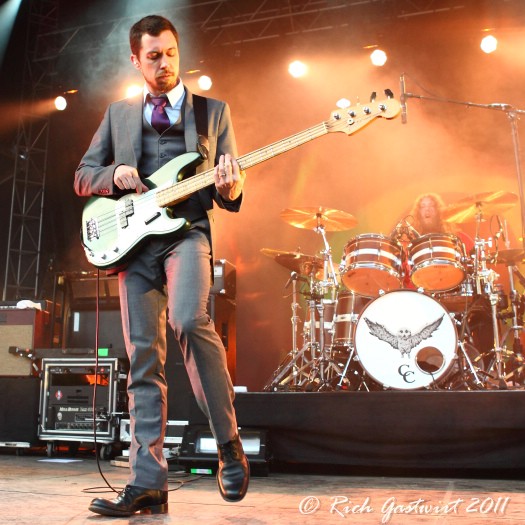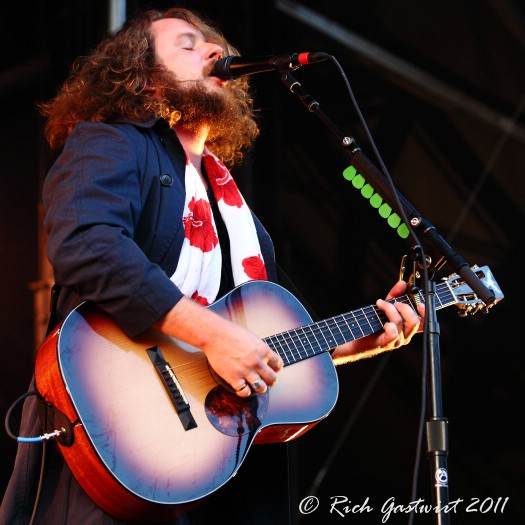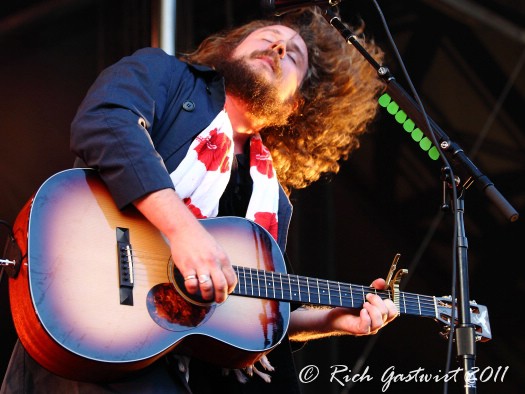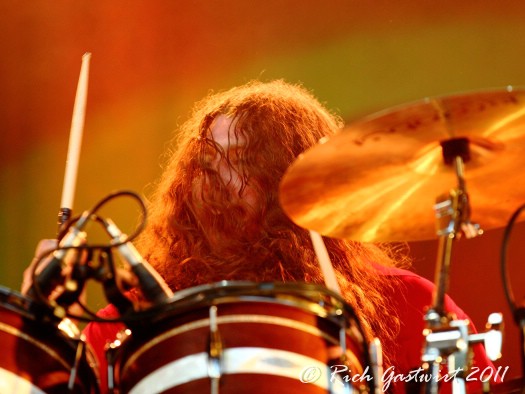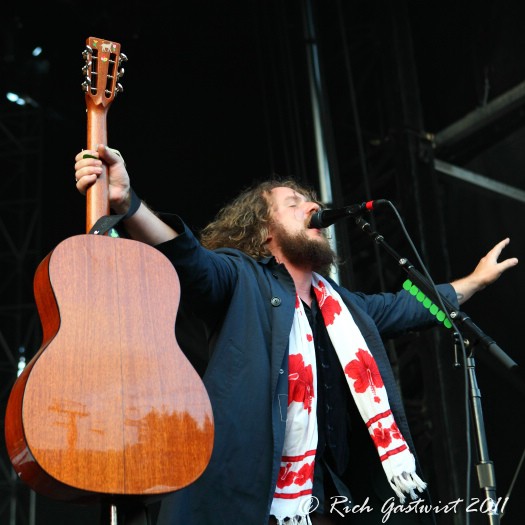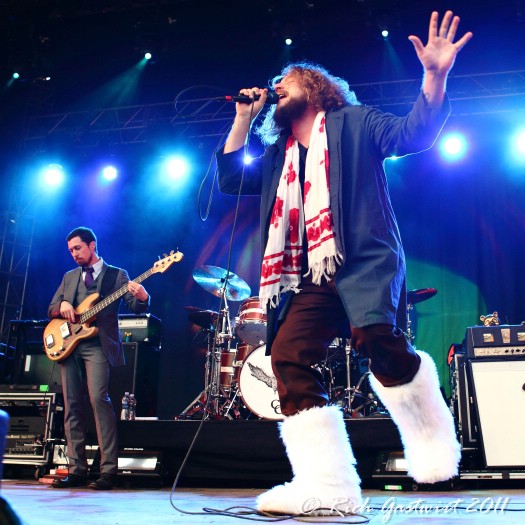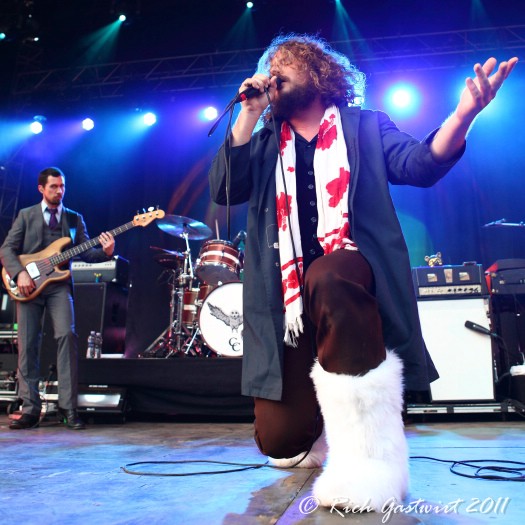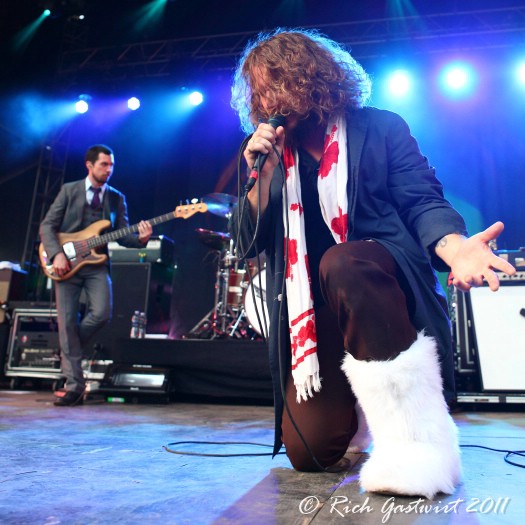 One thing I have learned over the past six festivals attended at Hunter Mountain is to trust in Warren Haynes and WDST 100.1 FM completely (and to brake for deer' not blare my horn). Together they bring together the all best artists you need to hear; some you've heard' some you haven't. Mountain Jam has always been a fertile ground to hear amazing music and 2011's installment was no exception. Year 7 holds special meaning with the Mountain Jam debut of Warren Haynes Band and the triumphant return of My Morning Jacket. Over the course of three days a lot of sets really stood out.
The first set seen over the weekend was Virginia's Carbon Leaf. It is nice to see they are still going strong and would swing by Mountain Jam for a sunshine filled set. Offering their unique combination of sing-a-long pop songs with Irish musical leanings' they had fans delighted with hits "Let Your Troubles Roll By" and "Life Less Ordinary."
After a couple songs of heavy psychedelic prog rock and in your face guitar from Tim Reynolds & TR3' I left a bit early to catch Spin Doctors' Chris Barron's acoustic set on the Awareness Village stage. I must admit' I was one of the 5 million people who bought and completely consumed their breakout album Pocket Full of Kryptonite in 1991. That cassette tape got some major mileage in my thick as a brick yellow Sony Walkman in betwixt spins of Nevermind and Ten. That having been said' I was ultimately in it for a walk down memory lane to try to get inside my seventh grade frame of mind. Sadly I didn't tight roll my jeans and speak in an impossibly high voice. But I did manage to rock out with Chris Barron while he tore through their undeniable radio hits "Little Miss Can't Be Wrong'" "Jimmy Olsen's Blues" and "Two Princes." He managed to make me feel even older by announcing that Spin Doctors will be reuniting for a 20th Anniversary Tour of their Pocket Full of Kryptonite album. More power to them' I hope they have a great tour!
Electric Hot Tuna mowed us all down with their heavy blues sound. We were all used to the soothing sounds of Acoustic Hot Tuna -- certainly not ready for their big sound as an electric band. It was a delightful surprise. Jack Casady is a monster on his bass' offering up thick grooves to compliment his longtime partner in crime Jorma Kaukonen's tasty blues licks. New songs played bring together their classic songwriting style and their uncanny ability to remain current after 50 years in the business. Their latest album Steady As She Goes and first studio album in 20 years was recorded just down the road from Hunter Mountain at Levon Helm's studio in Woodstock. Based on their show at Mountain Jam' I'd recommend it.
Bela Fleck & the Flecktones are a class act. With the original lineup recently reunited' they hit the stage with their futuristic improvisational wonderment. Of course Bela Fleck was on point. It's nice to hear Howard Levy's harmonica back in the mix. Futureman continues to amaze' playing his otherworldly drumitar and percussion instruments. He also has terrific taste in hats (please note he wears the same hat that Paul Revere used to). They closed down their show with a menacing but crowd pleasing "Sinister Minister."
Closing out Friday night was the Mountain Jam debut of Warren Haynes Band. A highly anticipated set from the creator of the very festival he headlines. I understand that Warren Haynes had been waiting a number of years to release his solo project and tour behind it. It was well worth the wait because their set killed it. Warren is totally at home among his band mates' each a virtuoso in their own right. The sound is a far cry from the heaviness of Gov't Mule or the extended jams of The Allman Brothers. Warren and band offer a tight gospel twinged R&B that sounds expertly honed. They opened with a spirited "Tear Me Down" followed by the inspirational "Rivers Gonna Rise" featuring standout vocals by Alecia Chakour. Speaking of standouts -- Ron Holloway on sax is pretty much Jesus incarnate. It takes a rare musician to blow away a mountain full of fans -- I think Ron is one of those rarities. Playing solos like a madman he shone brightly on first set ending segue "I'll Take a Bullet"- > "I Wish "->" I'll Take a Bullet." He is absolutely amazing and I really need to hear more of him all the time.
Warren Haynes Band opened their second set with a rousing version of "A Change Is Gonna Come." It is clear where Warren got his inspiration for his new album when he can channel Sam Cooke with such ease: he looked to old R&B artists that he still loves. Warren literally oozes authenticity when covering the greats' making a standard his own in every way. Second set was highlighted by "Blue Radio'" the bummer tune "Sick of My Shadow'" "Hattiesburg Hustle'" and a powerful "Fire In The Kitchen" -> "Man In Motion." The "Fire -> Man in Motion" was a perfect example of the old with the new. A road worn song that still shreds coupled with the title track of his new album. Warren truly is a man in motion' constantly on tour' forever the premier on stage guest sit-in' and the owner of a truly amazing new album that is short on flaws and overflowing with great songs.
After being coaxed back onto the stage for an encore' Warren and company treated us all to "Frozen Fear" and every Mountain Jammer's favorite sing-a-long "Soulshine" complete with Van Morrison's "Tupelo Honey" sandwiched in the middle. A very sweet ending to Day 2.

Ryan Montbleau Band kicked things off Saturday afternoon with their infectious blend of soulful Americana. They have gone through a recent personnel change that replaced their former violin player with another electric guitar. Trust me' this works. More guitar to jam while Ryan weaves his intricate webs of stories is a good thing.
Next up was the belle of the ball' Zach Deputy. He brought down the house with his unique looping version of "Magic Carpet Ride" which had interpolations of tons of songs including a P-Funk song. He played a well-received set on Thursday night and his afternoon set further solidified his winning streak that culminated with the crowd getting him back up for an encore.
Mavis Staples brought everyone to church on a Saturday. She covered The Band's "The Weight" and then preached a little' including letting us know that it took Mountain Jam and WDST far too long to invite her. She summoned angels with her killer version of the Jeff Tweedy penned "You Are Not Alone." The song absolutely slays. She played songs written more than 50 years ago by her father Pops that always get airtime at her shows -- "Respect Yourself" is a must. As she was wrapping up her set I was pretty sure that she is going to heaven' or is the voice of heaven in some way.
Whatever house of cards Mavis took time to build The Avett Brothers came in like it was a house party and knocked it all down. They nailed their set' further solidifying their reputation as a premier live band. They played songs both old and new including a victorious version of "Kick Drum Heart."
Michael Franti and Spearhead were there this year too -- no surprise. Their set is always a good time. It is almost as much of a necessity at Mountain Jam as a set by Gov't Mule is. Franti got everyone jumpin'' asked everyone how they were feelin'' and played songs in the crowd. Always fun' always energetic' and forever Franti.
related articles
Shows: Grand Point North 2014
Shows: Catskill Chill 2014
Shows: moe.down 15
Shows: Umphrey's McGee
Shows: Newport Folk Festival 2014
More on:
Warren Haynes Band
,
My Morning Jacket
,
Hot Tuna
,
Grace Potter and the Nocturnals
,
Dawes
,
Béla Fleck & The Flecktones
,
Chris Barron
,
Portugal. The Man
,
Mavis Staples
,
Umphrey's McGee
,
John Oates
,
The Avett Brothers
,
Soulive
,
Ryan Montbleau Band
,
Zach Deputy
,
Tim Reynolds and TR3
,
Toubab Krewe
,
Edward Sharpe and the Magnetic Zeros
,
Ari Hest
,
Pieta Brown
,
Kung Fu