Shows
Portugal. The Man
May 30, 2011 at Higher Ground in Burlington' VT
by Adam King
|
photography by Michael Hayes
June 9, 2011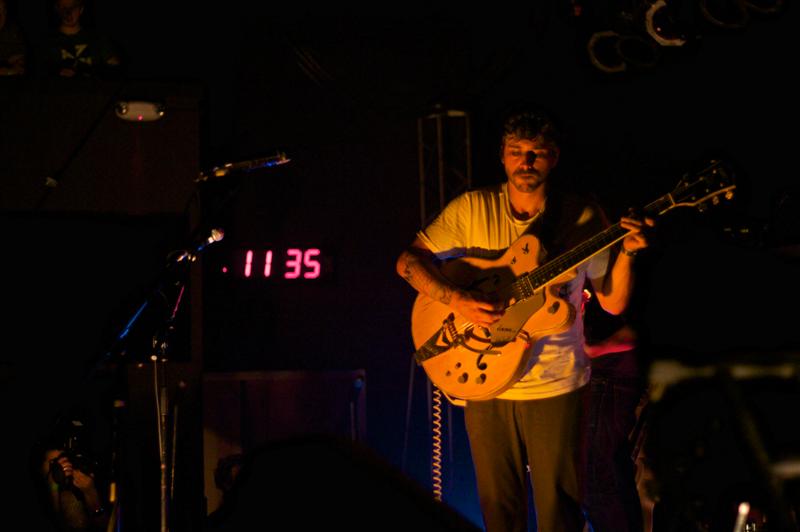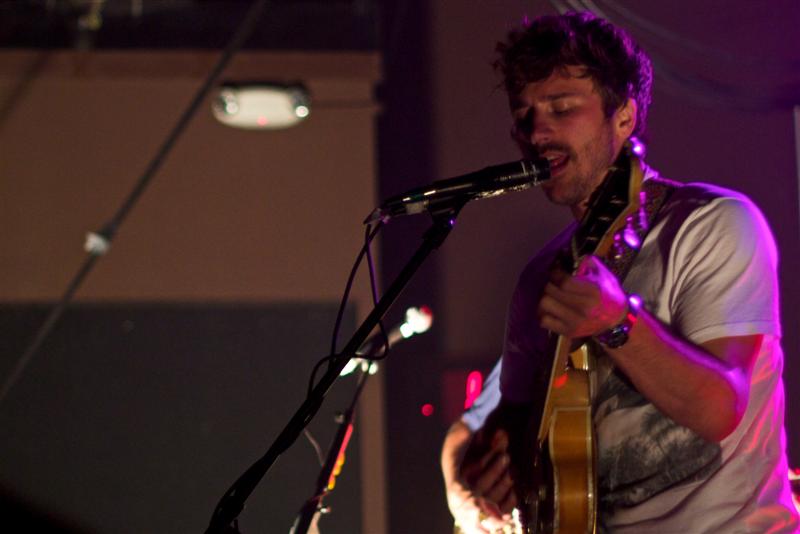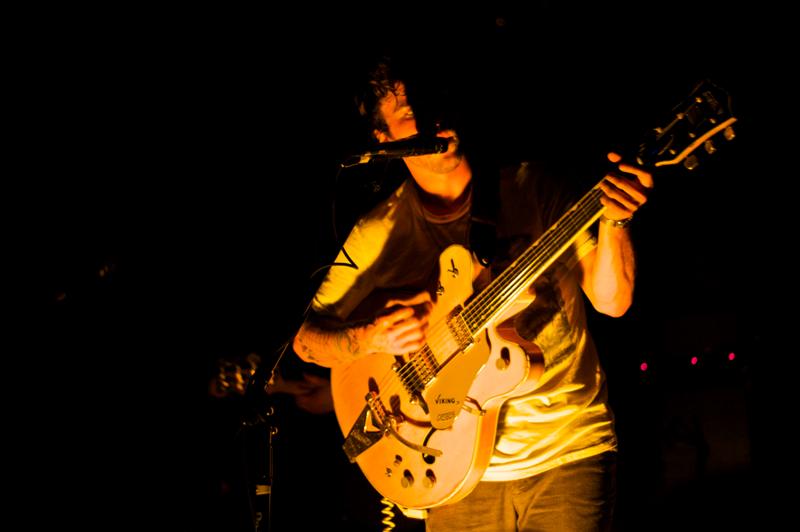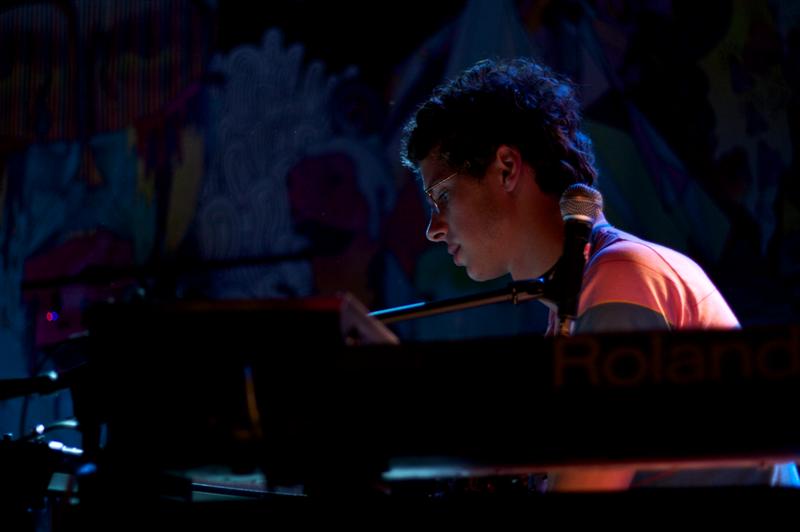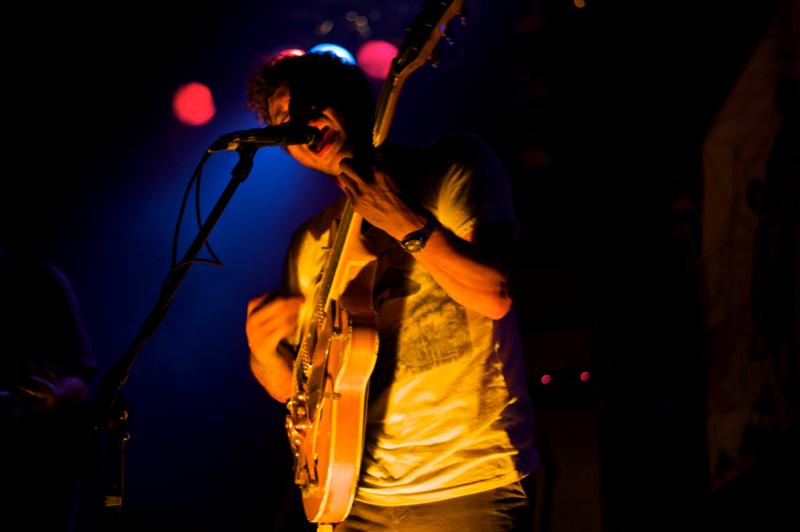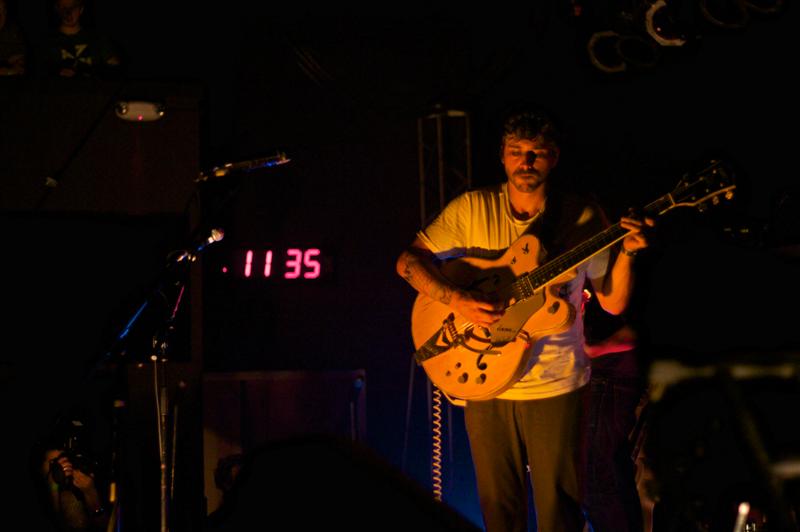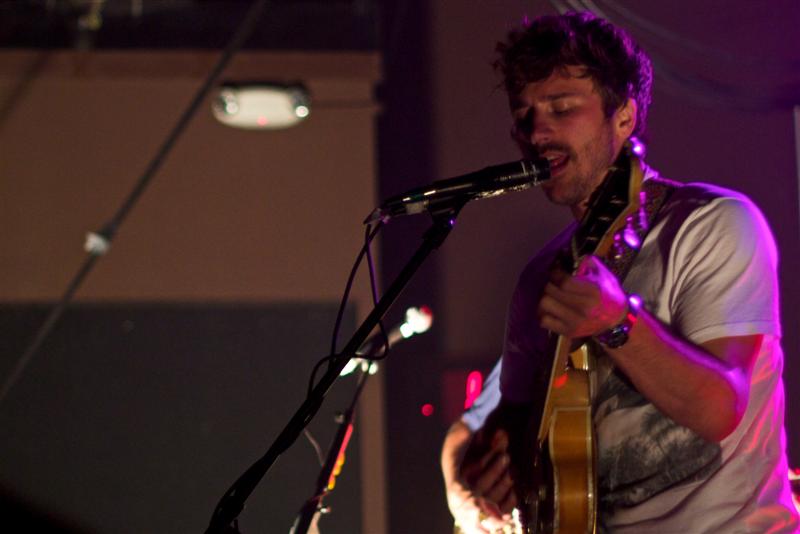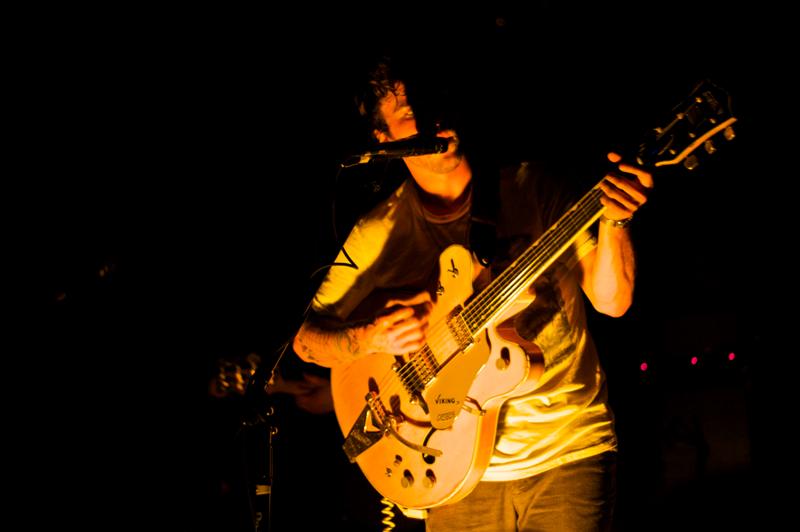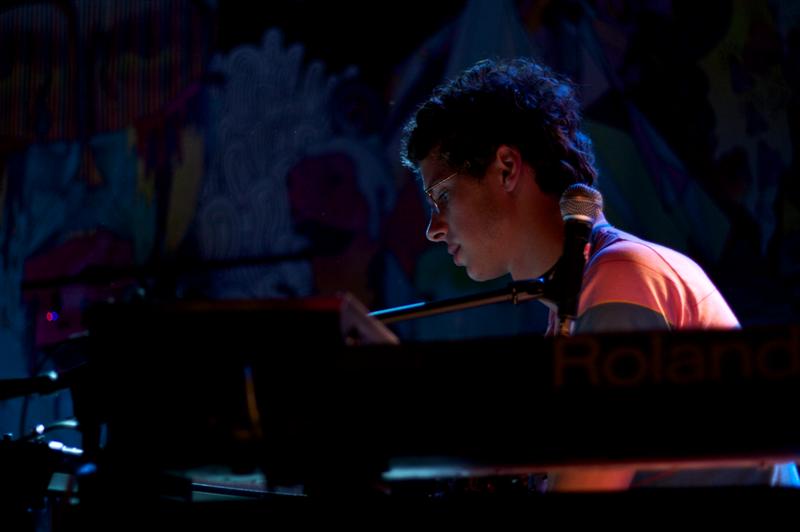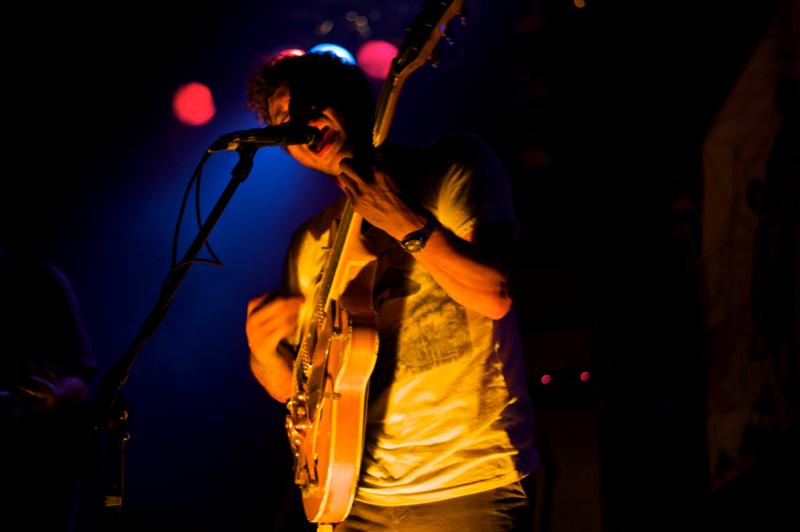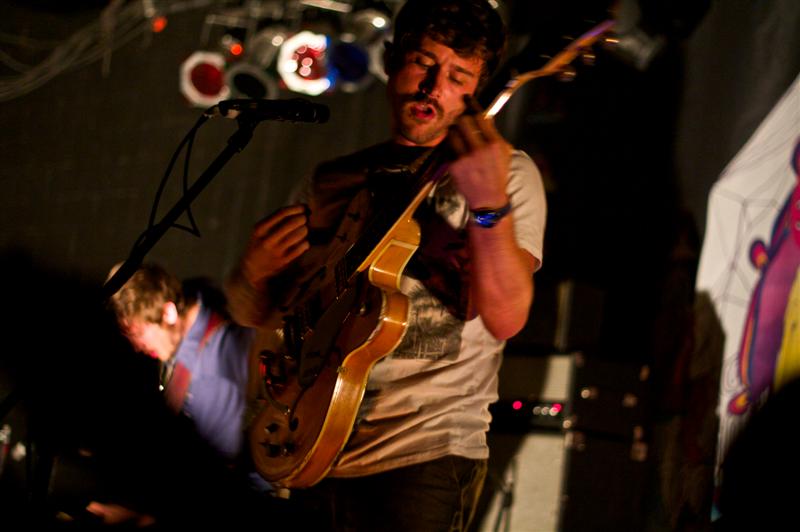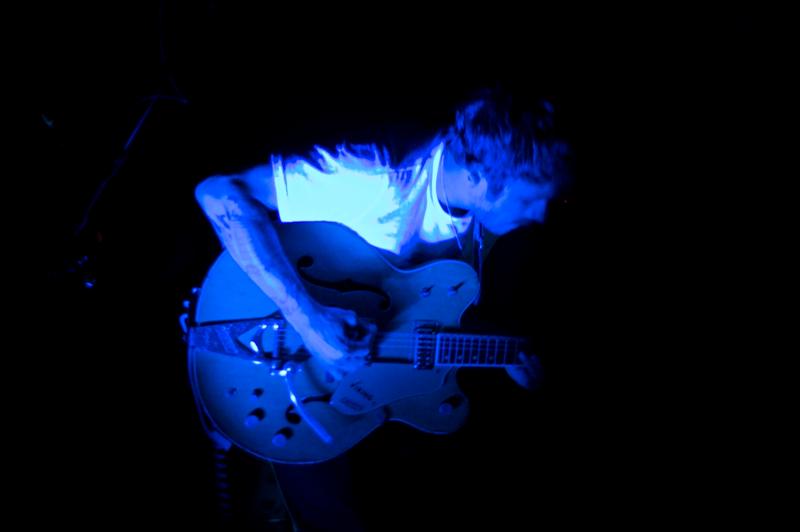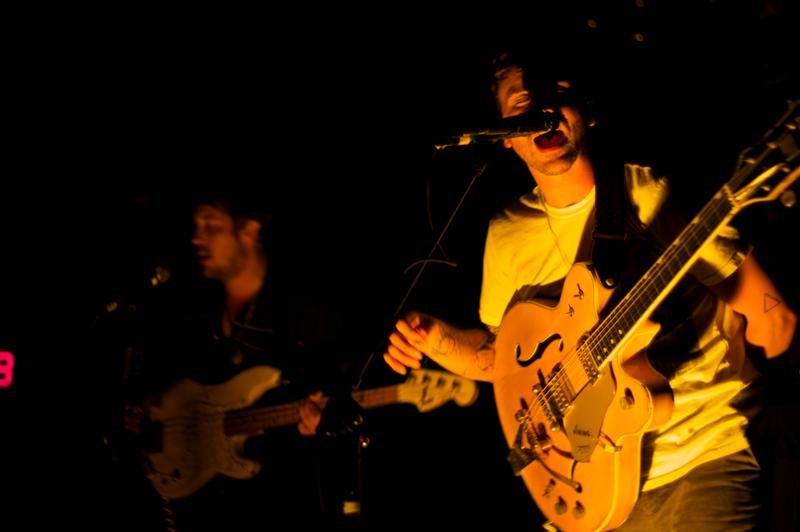 There's something both very primal and magical about seeing a band for the first time with no precursor to their music whatsoever -- as was the case with myself and Portugal. The Man last Monday. I had attempted to arrive at the club slightly earlier than my usual slack-leanings, as I had heard a track of Telekinesis that I really had dug and wanted to catch part of their set. Of course I walked in the building right as they walked off stage, but the word in the room was that the first band, Unknown Mortal Orchestra, was what I really should have been there early for. Oh well, it only deepened the blankness of my canvas for Portugal.
After ditching a botched attempt at showing some sort of pre-set hype video before their set, the band took the stage and opened into a good ole' feedback, psychedelic, noise boom sonic-quiver kind of thing -- usually a good sign in my book. After kicking into a rocking opener and fairly similar second song, my initial impressions of the band were cycling into formation. First, they were really fucking loud, especially for a quasi-four-piece, and their strike-force energy reminded me of Mars Volta with no guitar solos. They did have a fifth man who would hop on stage for half the songs to fill things out a little, but primarily it was a chordal attack. The lead guitarist's vocals are somewhat hidden in the mix, but they have that higher-toned indie-nasal reminiscent of bands like Cold War Kids or Violent Femmes. The first few songs weren't necessarily hook-friendly, but with a few hundred younger folks packed up close on a Monday with no college in session, I figured there had to be something that these kids came to sing along to.
While primed and intrigued by these first few tracks, soon the oomph began to fizzle. Six songs into the set, it became increasingly harder to distinguish one tune from another, and the hooks I was anticipating never arrived. I kept waiting for a song or line to stand out, or even just something that I would be able to remember 20 minutes later, but nothing really struck. The band is tight, and the structure of the songs are rocking and pretty fucking cool -- but there was just none of that meaty frosting that you can really sink your teeth into. I love to see newer bands leaning back towards the essentials of true rock 'n' roll, but there's a solid 40-plus years of great songwriting and dynamic exploration that shouldn't be forgotten. Nearing the end of their 2-hour set, I began to see the band as a modern day Quicksilver Messenger Service. You know, they're talented and fun, they can hang with the big boys, and you could probably have a fantastic time at one of their concerts high on psychedelics -- but at the end of the day you're still gonna go home and put on your Santana or Jefferson Airplane records, just like after this show I wanted to go home and listen to Dr. Dog or Cage the Elephant, bands that use the same formula but find a way into your heart.
I'd go see Portugal. The Man again, but there's no way I could last a solid 2 hours. At this point in their career, their catalogue makes them a killer band for a 45 minute set, but they either need some serious emotional depth or some bizarre twists to make them be remembered 10 years down the road.