Shows
Duke Robillard Band
April 15, 2011 at The Van Dyck in Schenectady' NY
by J Hunter
|
photography by Andrzej Pilarczyk
April 24, 2011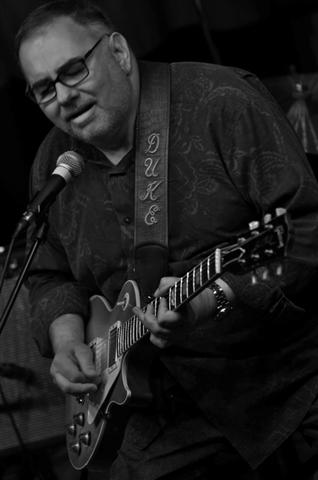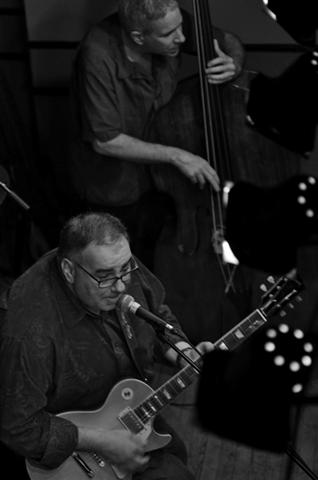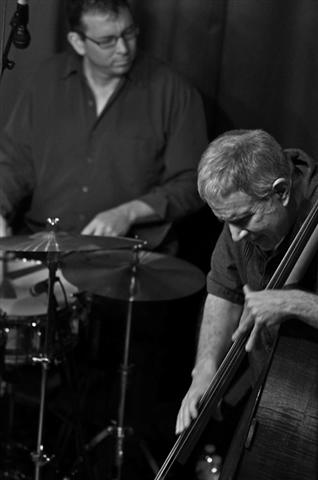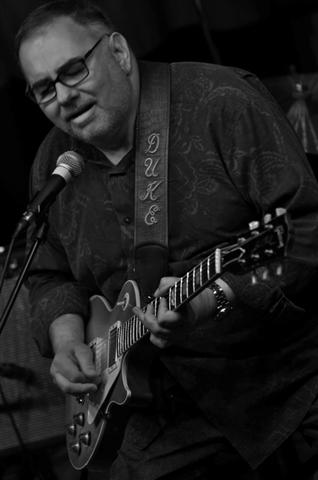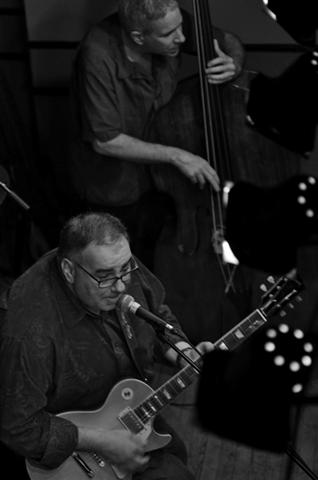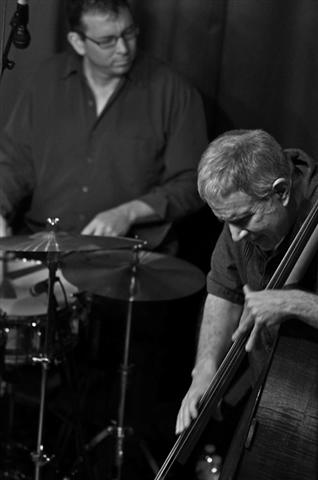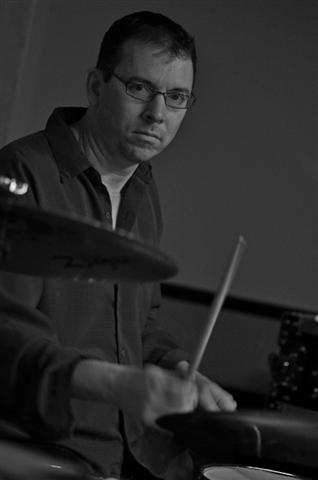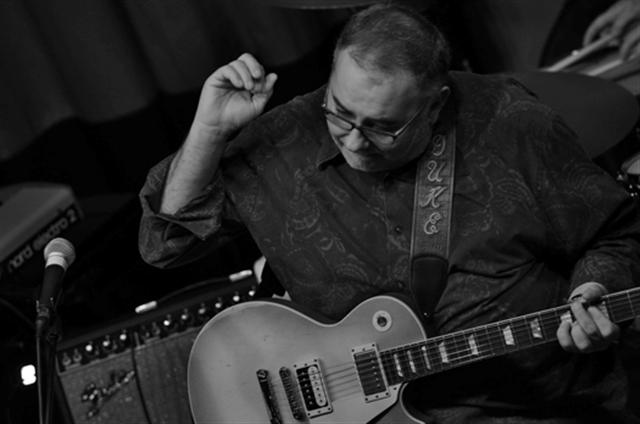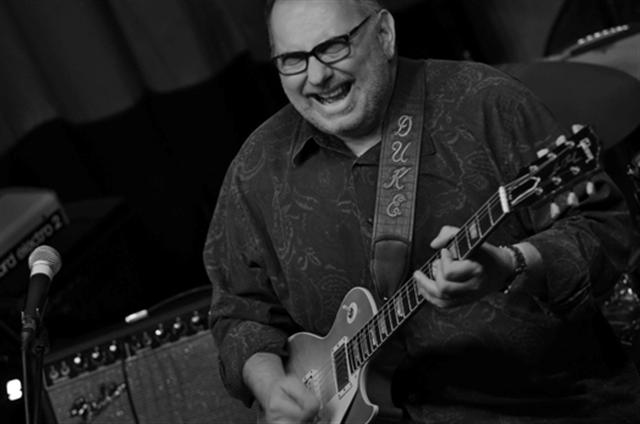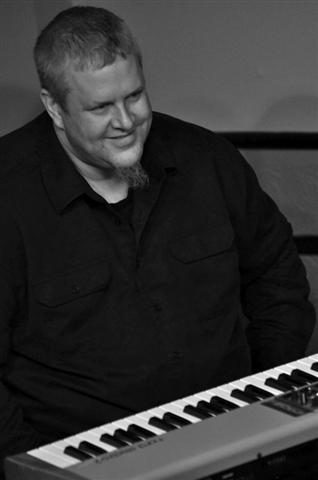 You never know what you're going to get from Duke Robillard. He's rightly known as one of the best blues players in the world today, but Duke's got plenty more creative irons in the fire: His last disc Tales from the Tiki Lounge was a dead-solid-perfect tribute to guitar/recording trailblazer Les Paul, and he played nothing but swing music during his February appearance at the Dance Flurry Festival in Saratoga Springs. What we got at the Van Dyck was undiluted Robillard, handing out dripping slabs of the same juicy, gritty goodness he's been serving for almost five decades.
"We're gonna warm up with a little boogaloo," he announced, counting the band into a mid-tempo instrumental that instantly set the tone for the evening's second show. Sitting/leaning on a tall-legged bar chair, Robillard took it right down the middle, squeezing everything out of his gold Gibson Les Paul so each verse of the instrumental was even tougher than the one before. Keyboardist Bruce Bears took his turn midway through, lashing us with that marvelous B3 sound that can get a smile out of the saddest person in the room. Between the two of them, almost every tune Duke played was an absolute joy. I say "almost" is because Bears sat out during a sultry take on "I'm Confessin' That I Love You." Duke made that a joy all by himself, as drummer Mark Teixeira and bassist Brad Hallen gave him just the right backing.
Robillard's got a new disc called Passport to the Blues, but he was in no hurry to plug it down our throats. He followed his opener with T-Bone Walker's slow smoker "You Don't Love Me (And I Don't Even Care)." He had us all doing "The Memphis Grind," and laughing at the deliciously funky "Good Time Charlie." Duke's new tune "Rhode Island Red Rooster" was a burning update on Howling Wolf's original, and Robillard sub-referenced the 40's vocal hit "Hold Tight" during the closing flag-waver "Gee I Wish." The packed house was completely down with the program, singing out "All night long" on one chorus with almost no urging.
It was only fitting that Robillard made his return to the Van Dyck on Tax Day, since the first track from Passport is "Workin' for My Uncle" -- a tune inspired by the full-bore thwacking Duke received from the Internal Revenue Service last year. (Fear not, people: ExxonMobil may have an effective tax rate of Zero, but at least we're cracking down on those scofflaw guitarists!) A lot of people would have used the stage as a forum to rant about the effrontery of it all, all the while trying to make the tune the new theme song for the Tea Party Terrorists… uhh, Patriots! Not Robillard, who is as amiable a frontman as you're ever going to see. "Uncle" was only mentioned in passing while Duke introduced the up-tempo buster "Hong Kong Suit" -- another track from Passport -- and he gave Uncle Sam a sly nudge during the introduction.
"Did you self-employed people send in your quarterly payment?" he asked innocently, grinning.

"The check's in the mail!" someone yelled, evoking great hilarity.
If it sounds relaxed, it was. Duke Robillard's onstage vibe is about as hyper as a tabby cat that's just polished off a can of tuna. After 47 years in the business, this was just another second-show-of-the-night at the office. That's not a slam, by the way. Not only is Duke's guitar as hot and nasty as it was when I saw him and Roomful of Blues open for Muddy Waters over 30 years ago, but his unvarnished, passionate vocal style hasn't lost a single step. Steve Martin said you can't help but smile when you hear a banjo. Well, you can't help but smile when you see Duke Robillard -- not just because he's so damn good, but because he's so damn much fun!