Blog

Listen: "Here Comes Sunshine" from Grateful Dead Road Trips Vol. 4 No. 3
by Mike McKinley
April 13, 2011
Ah' 1973 Grateful Dead! If you love the sound of Dick's Pick's Volume 1' then I imagine you'll dig this archival release from November 21' 1973 (see below for details). Give a listen to "Here Comes Sunshine"...

Here Comes Sunshine by gratefuldead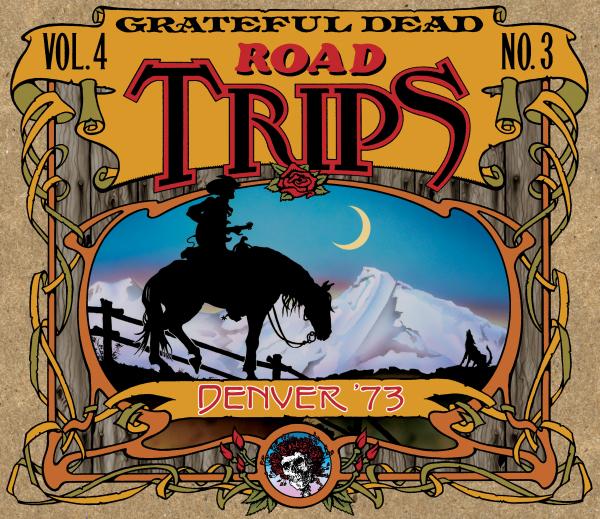 Here's the description - due to ship May 3rd' Pre-order here.
Colorado has been fertile Grateful Dead Territory since the band's first foray at the short- lived Denver Family Dog in 1967' and by the time 1973 rolled around' the group had built a large and loyal following there the old-fashioned way-by playing killer shows! And you'll have a high time getting lost in the majesty and mystery of Road Trips Vol. 4' No. 3' which consists of the entire November 21' 1973 concert at the Denver Coliseum spread across two-and-a-half discs' and then an excellent sequence of tunes from the second set of the previous night's Denver show.
Includes CD booklet containing an essay about the show and period photos. All songs have been mastered to HDCD specs for maximum punch and clarity.

Tracklist
CD 1:
1. Me and My Uncle
2. Sugaree
3. Jack Straw
4. Dire Wolf
5. Black Throated Wind
6. Big Railroad Blues
7. Mexicali Blues
8. They Love Each Other
9. Looks Like Rain
10. Here Comes Sunshine
11. Big River
12. Brokedown Palace

CD 2:
1. Weather Report Suite
2. Mississippi Half-Step Uptown Toodeloo
3. Playing In The Band
4. El Paso
5. Playing In The Band
6. Wharf Rat
7. Playing In The Band
8. Morning Dew
CD 3:
1. Truckin'
2. Nobody's Fault But Mine
3. Goin' Down The Road Feeling Bad
4. One More Saturday Night
5. Uncle John's Band
6. Truckin'
7. The Other One
8. Stella Blue