Shows
Jeff Coffin Mu'tet
March 20, 2011 at Massry Center for the Arts - College of St. Rose in Albany' NY
by J Hunter
|
photography by Andrzej Pilarczyk
March 25, 2011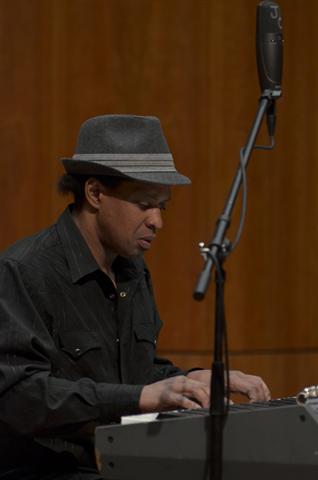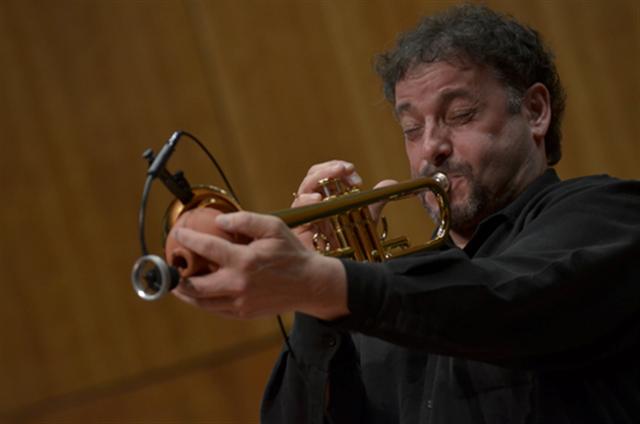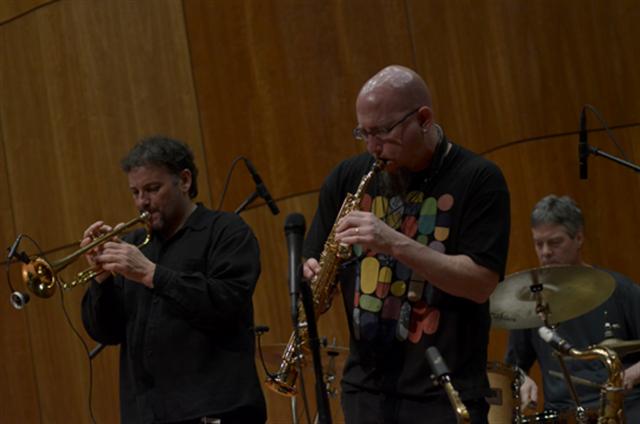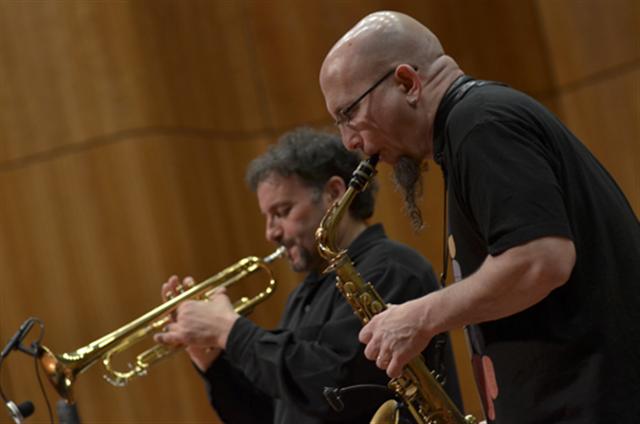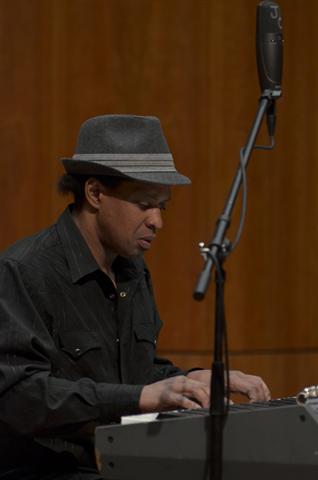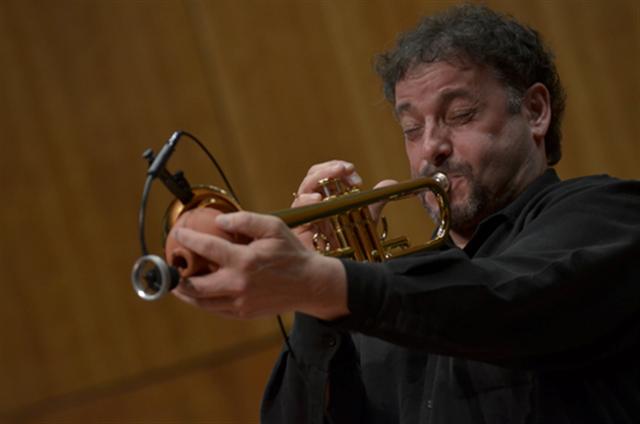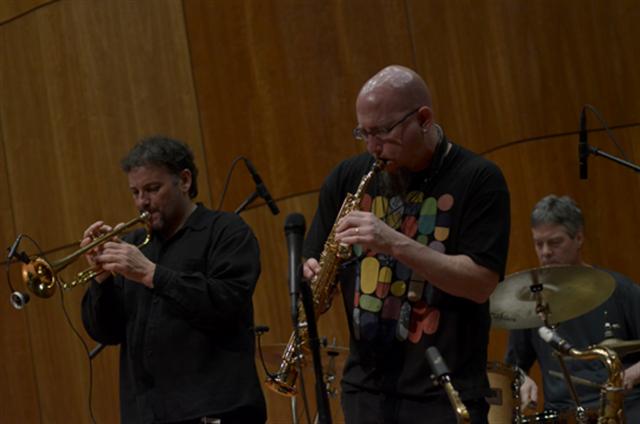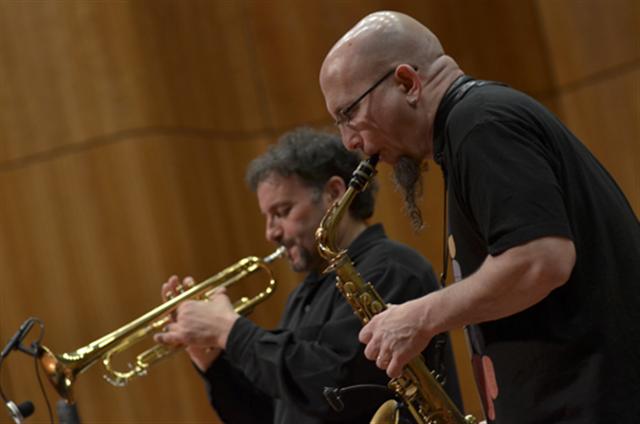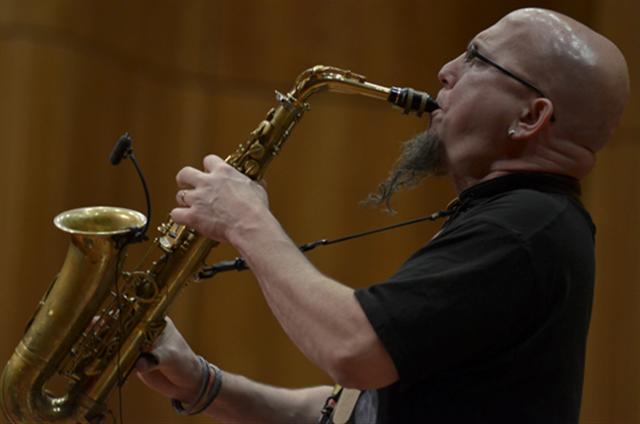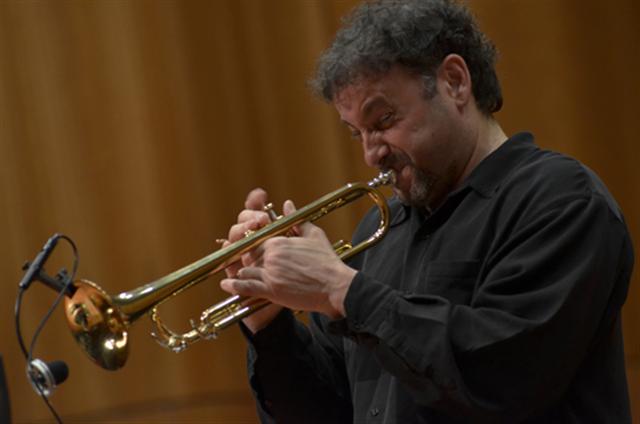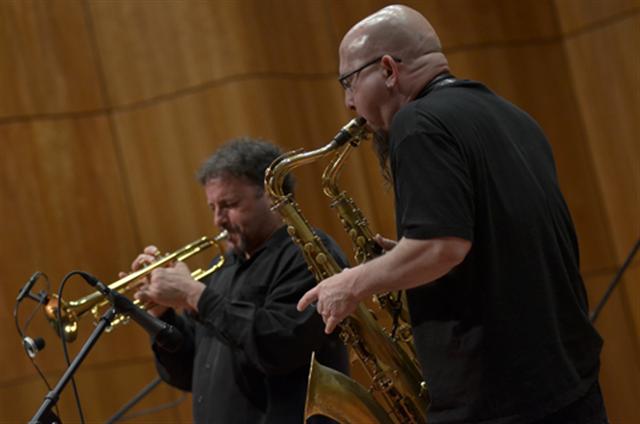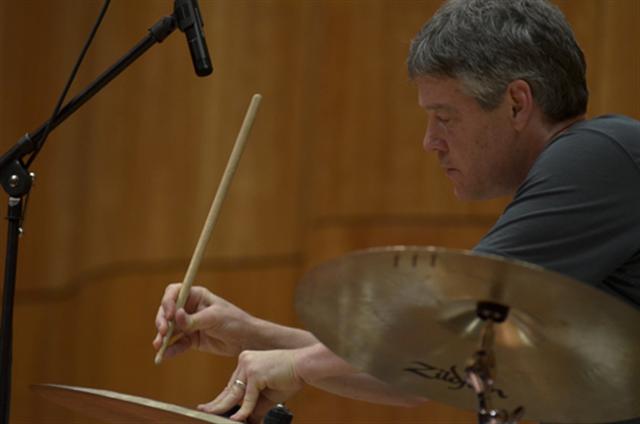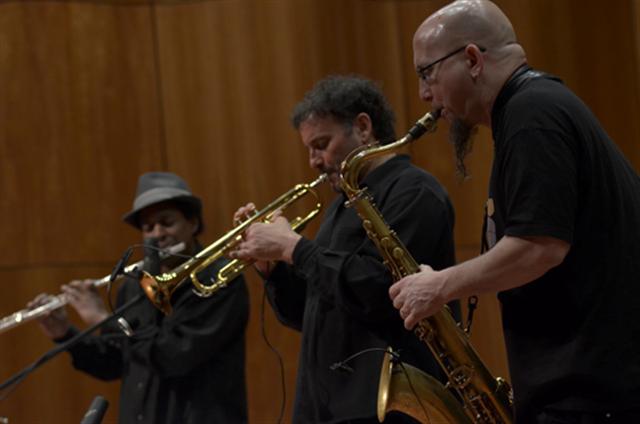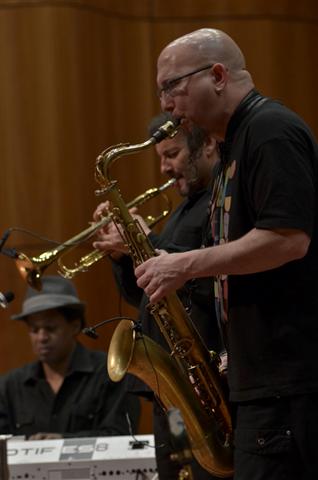 Most of what people know about Jeff Coffin comes from his accomplishments as a support player: Coffin's the guy who made Bela Fleck & the Flecktones hum again' and he's been filling the void the Dave Matthews Band suffered after the untimely death of reedman LeRoi Moore. What the multi-instrumentalist needs to be known for is the flat-out magic he makes with his own band' the Jeff Coffin Mu'tet' and it's safe to say the crowd he & his partners slayed at the Massry Center would agree with that statement.
This gig came out of a trip members of CSR's Jazz Studies program made to the Jazz Education Network conference in New Orleans earlier this year (See video below). The students saw Coffin play; they hung out' got to talking' one thing led to another' and two months later Coffin followed an SRO afternoon clinic with a two-hour demonstration that Fusion is alive' well' and ready to kick your ass…or at least get it out of your seat. (One CSR student I saw after the show had this giddy expression as he said happily' "I just wanna dance!")
After carrying all his instruments onstage' Coffin kicked it off with "A Half-Sleep'" a slow blues that'll do anything but let you close your eyes. Coffin and trumpeter Bill Fanning maintained the big' wide foundation riff going as Felix Pastorius took the first solo. Yes' Jaco was his dad' and yes' the kid plays five-string bass' but he's definitely not sponging off the family name. Felix has great chops' mesmerizing construction' and a hell of an enabler in drummer Jeff Sipe' whose other job (after keeping the foundation buffed and rocking) was to give Felix the fuel he needed to levitate just a little higher.
Sipe had another compatriot on the bandstand: Keyboardist Kofi Burbridge' who played in Aquarium Rescue Unit with Sipe and big brother Oteil Burbridge. Kofi's biggest moments (so far) have come with the Derek Trucks Band' so he can probably relate to Coffin's résumé dilemma and Felix' generational situation. Whatever his motivation' Burbridge gave Coffin's music that sizzling Fender Rhodes sound that gives anything it touches a bright yellow glow' and he also threw in some hot flute solos on the South Asian-influenced "L'esp" and the Lionel-influenced "Loueke."
It's hard to say Fanning was Coffin's foil' as there isn't anyone in the band who doesn't counter with the best of them. But as wild as Fanning got with his Echoplex-intensive "space trumpet" on the 40-minute mash-up of "Tag" and "Al's Greens'" Fanning was most effective when he played it straight down the middle' with a clear sharp tone any trad-jazz trumpeter would maim for. In both unison and harmony' Coffin and Fanning seemed to be of one mind' and the dots-and-dashes beginning to Fanning's solo on "Tag" had Coffin going "Yeahhhhhh!"
Coffin played all originals here' including a sweet untitled tune that made a great contrast to "First Comes Last'" the full-speed rave-up that preceded it. Coffin played tenor' alto' and soprano sax (some of them at the same time)' and his own flute-playing showed a thrilling side rarely seen at a Flecktones show. What really puts Coffin across is his passion: His tenor simply roars' and his soprano work grabs you by the neck and says' "Look deeply into my eye… OR ELSE!"
The Jeff Coffin Mu'tet plays music that demands to be heard. And that's good' because Fusion today is like Heavy Metal in the 80s: What it needs to thrive (instead of "survive" as a curiosity on the summer festival circuit) is for a bunch of young turks to wrap it in electrical cable and plug that sucker into a 440-volt outlet. Players like Dave Douglas' Kneebody' and Chris Potter Underground have been doing their bit' but there's always room for one more.