Blog

2 Minutes with Eric Dolphy and Charles Mingus
by Mike McKinley
January 27, 2011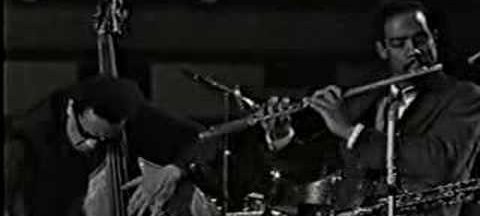 Eric Dolphy's playing resonates more and more with me every passing year -- the older I get, the deeper his playing sounds. The other night I came across this 2-minute clip with Mingus in mid-composition -- absolutely gorgeous.
Here's another one with John Coltrane. I believe Coltrane's classic quartet with McCoy Tyner, Jimmy Garrison and Elvin Jones is one the best bands ever. Out of the Coltrane catalog with
the
quartet as the foundation,
Impressions
has moved its way to the top recently. A lot of that has to do with the addition of Dolphy's voice on that record. Here's a clip of "Impressions" with solos by Trane, Dolphy and McCoy -- talk about three distinct voices creating contrasting colors, yet perfect complimentary sound with each other. And look at the way Elvin and Jimmy blissfully swing behind them.