Shows
Pretty Lights
November 7-8, 2010
at Higher Ground in Burlington' VT
by Adam King
|
photography by Brent Harrewyn
November 23, 2010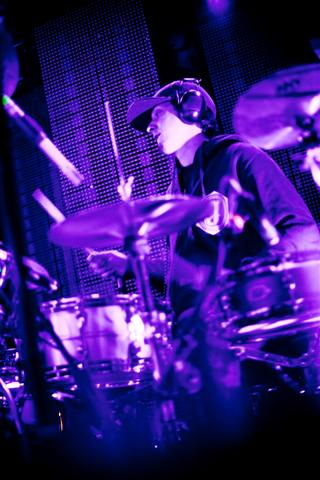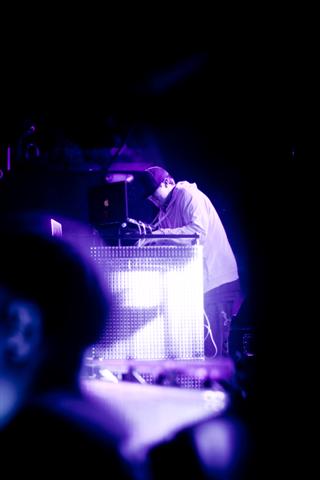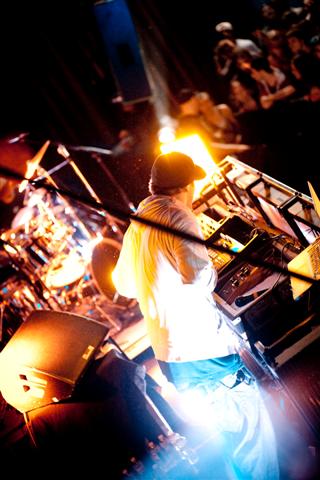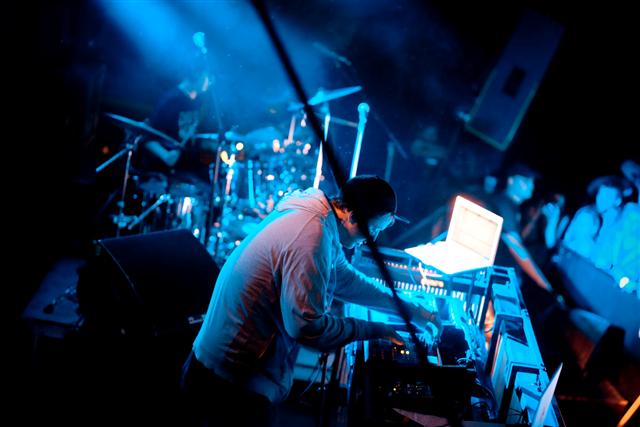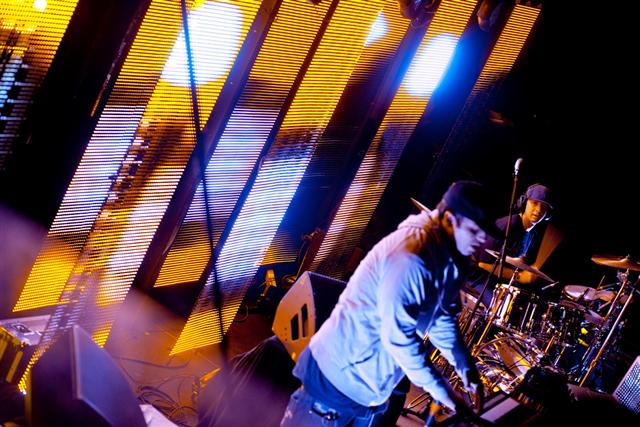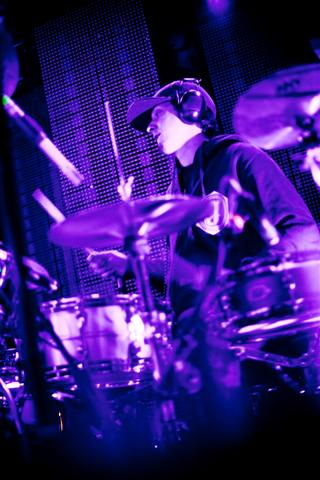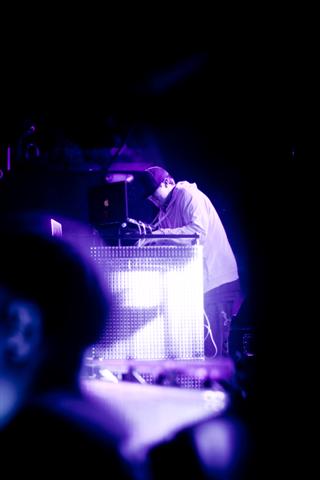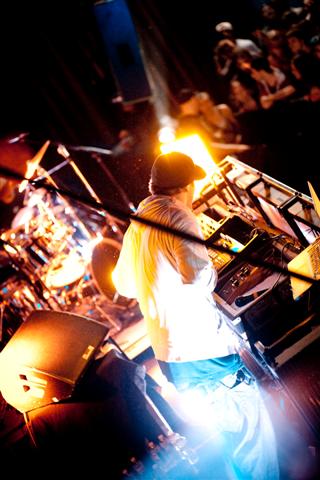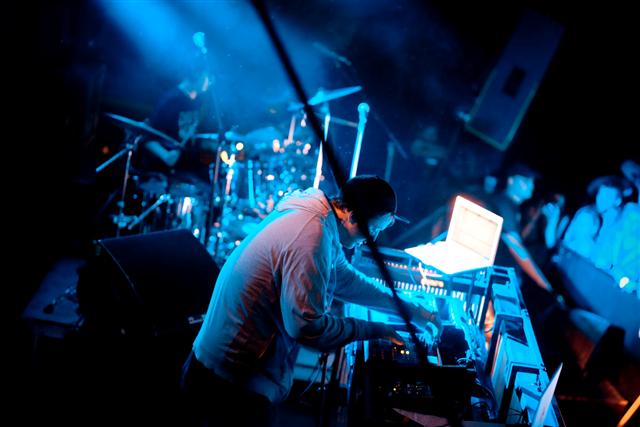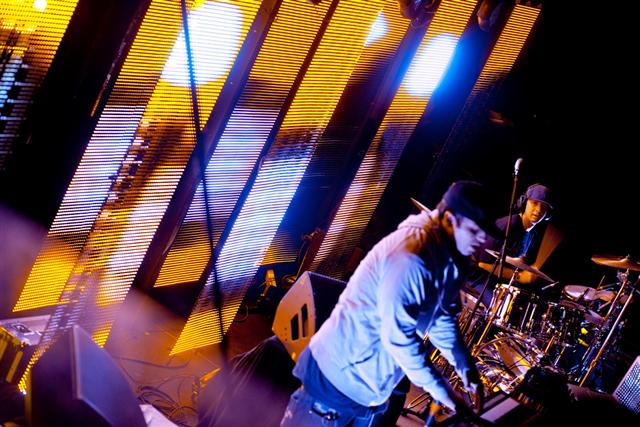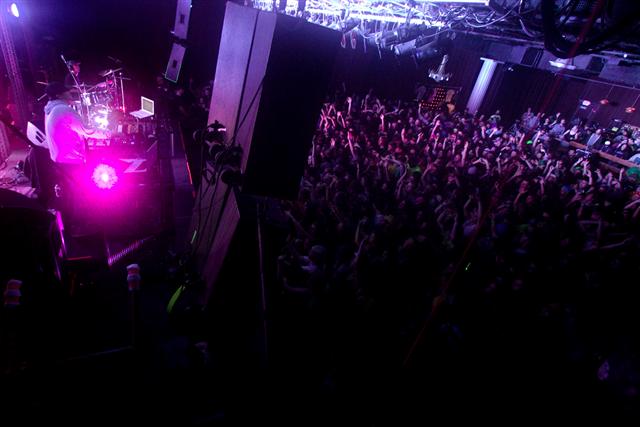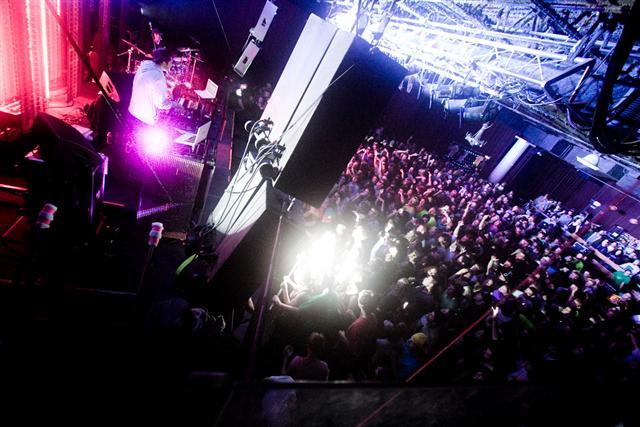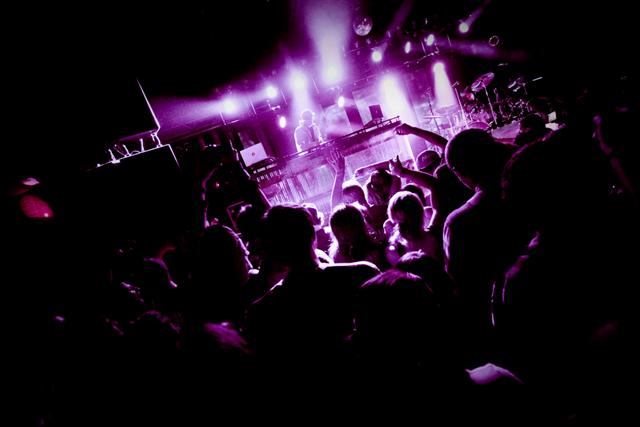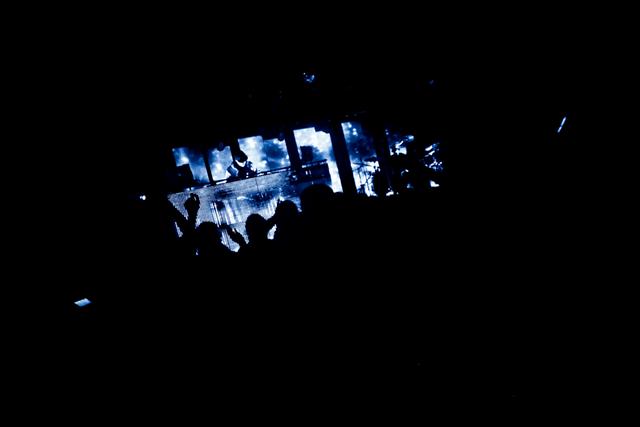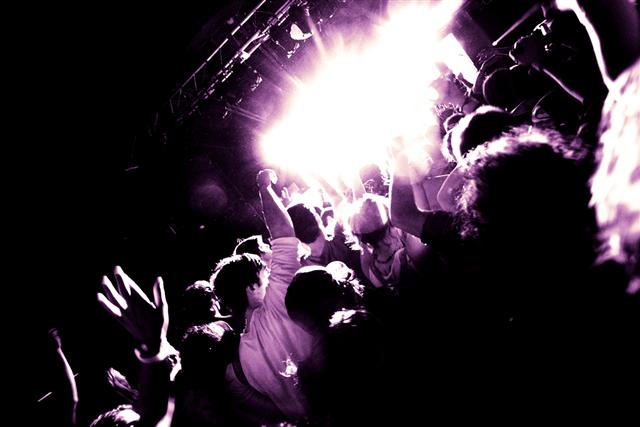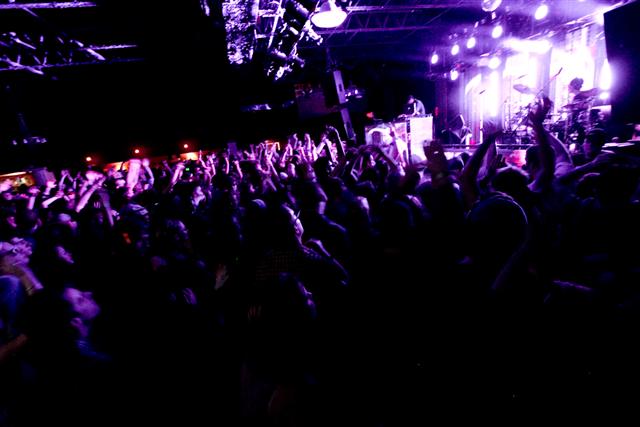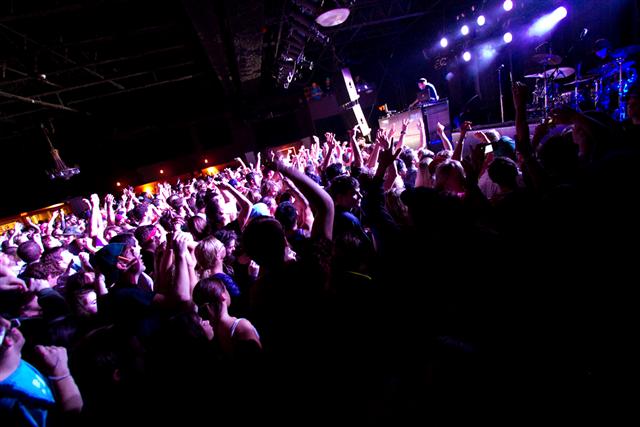 What is it that you, as a reader and music fan, really want to know about these shows? Perhaps you ask, who the hell are Pretty Lights? Oh, just go check Wikipedia. Ok, I checked Wikipedia, are they worth the hype? Yes, they actually are. Maybe you wonder if he played your favorite song? I guarantee you that at some point over the course of the two evenings… yes, he definitely did. Were the lights crazy? Of course, they were fucking nuts.
What you do need to know is that the addition of strut-lord Adam Deitch on drums is both obvious and bad-ass. The ex-Scofield drummer's discernible chops bring an organic pop to Derek Smith's mixes that he wouldn't be able to emulate on his own, and that are far more beneficial then Smith's prior lifeless snare beater. And yes, despite only a third of his normal light rig on stage, the LED army behind the two of them was beyond formidable.
The strength of any Pretty Lights performance however, truly lies in his nightly ability to distill inhibitions. A sold-out DJ night comprised of 70% underage kids draped in glow-sticks and MDMA is usually not the ideal place for 30-something scenesters to get their groove on, but Smith's parties don't abide by the same rules as your modern electronica scene. The down-tempo and hip-hop feel of the familiar Pretty Lights sound evokes a mellower group collective, and allows for a shameless, funk-sway movement of the masses. The Monday show I attended proved to be no different, with the HG's back bar near-empty as the crowd packed the floor. Certainly cementing his position as a must-see, must-dance, sell-out show anytime he comes back to our illustrious B-town, don't to be afraid to let it all hang out next time he hits your scene.