Shows
The Black Crowes
October 19-20, 2010
at Higher Ground in Burlington' VT
by Doug Collette
|
photography by Andrew Wyatt
October 27, 2010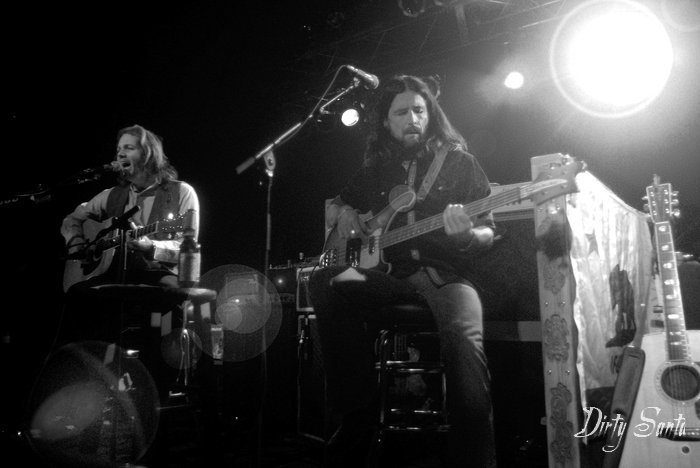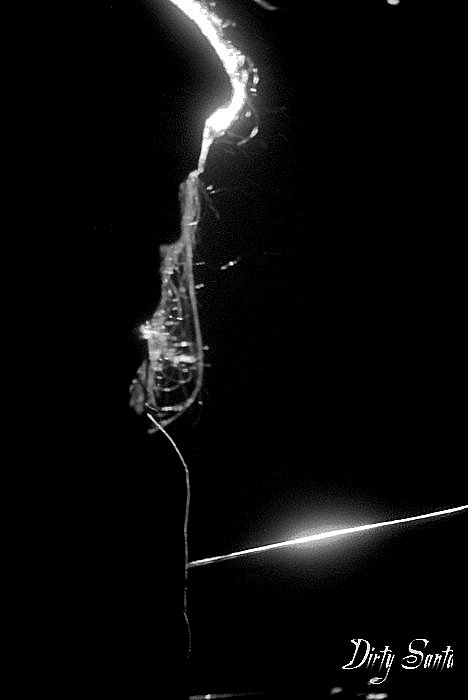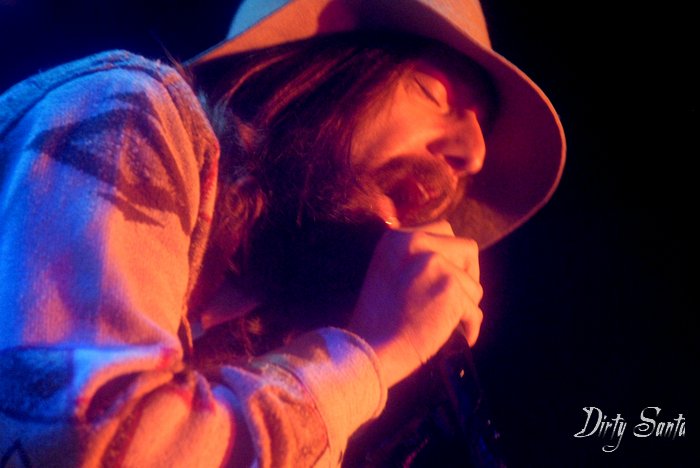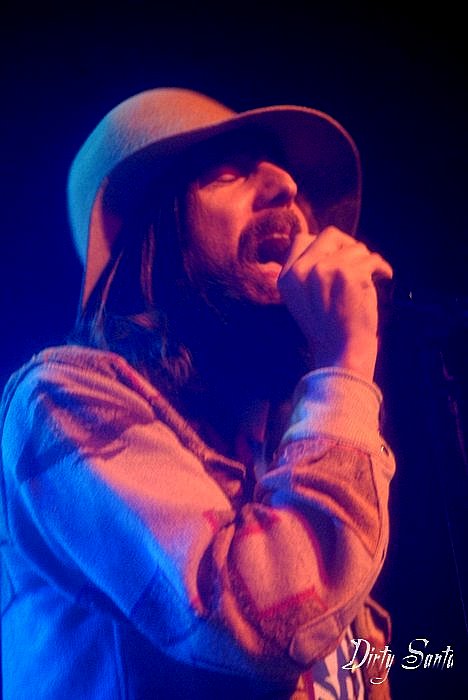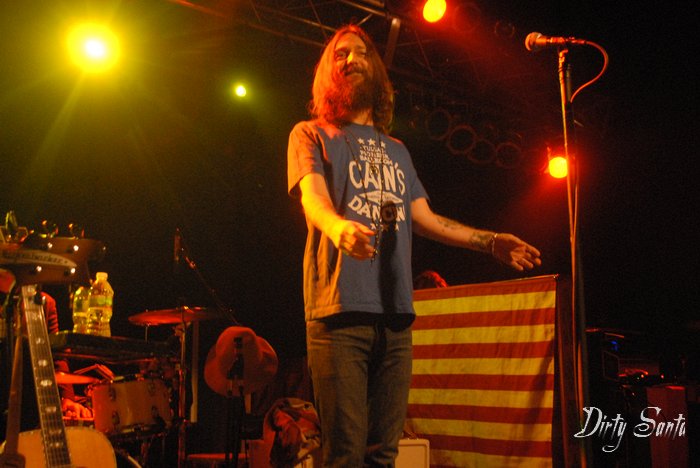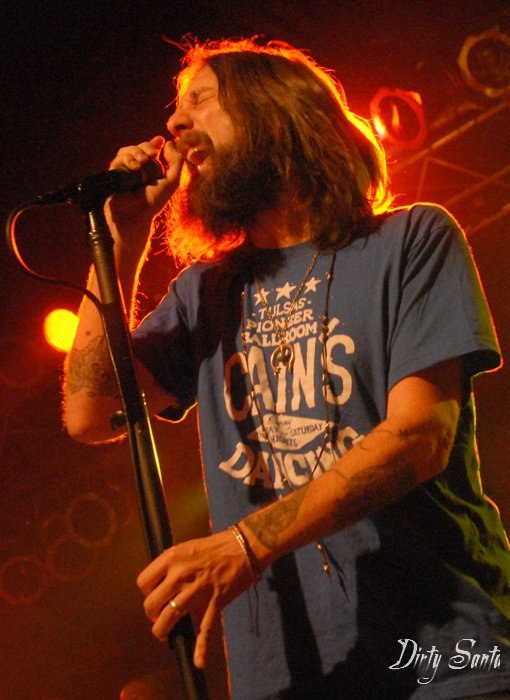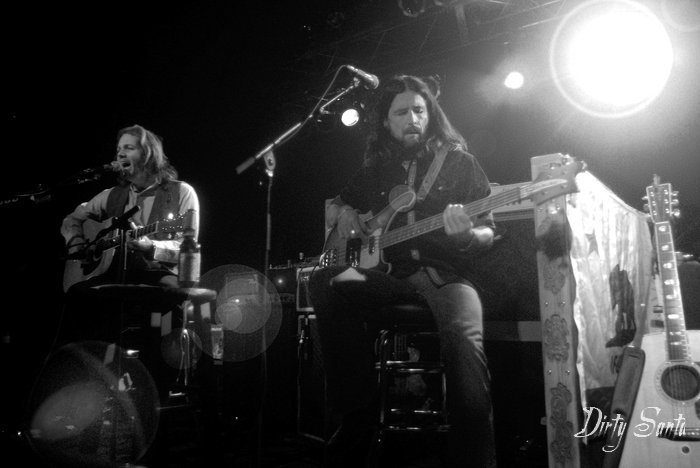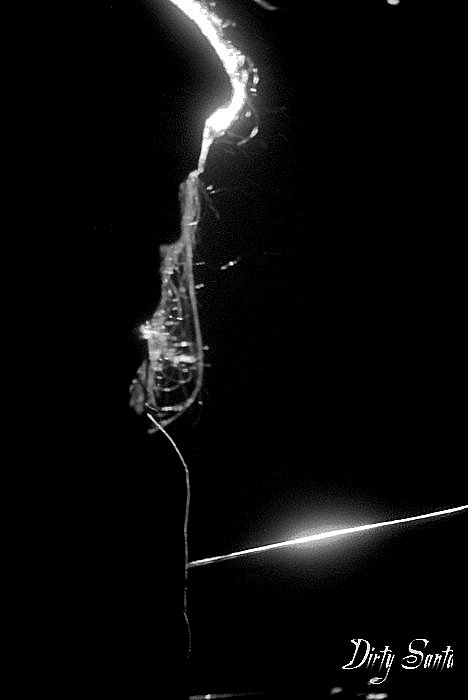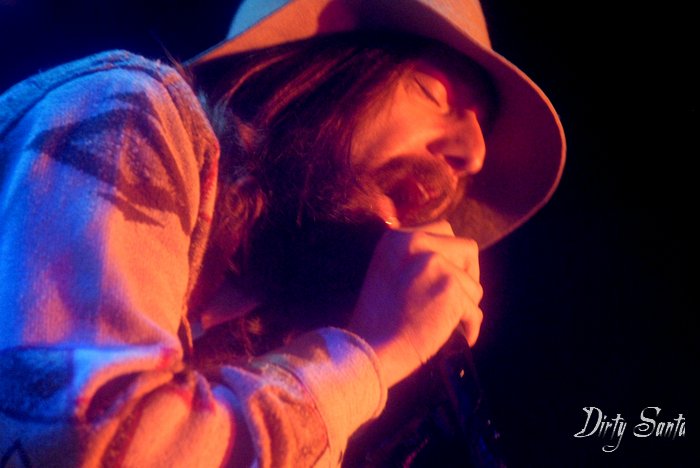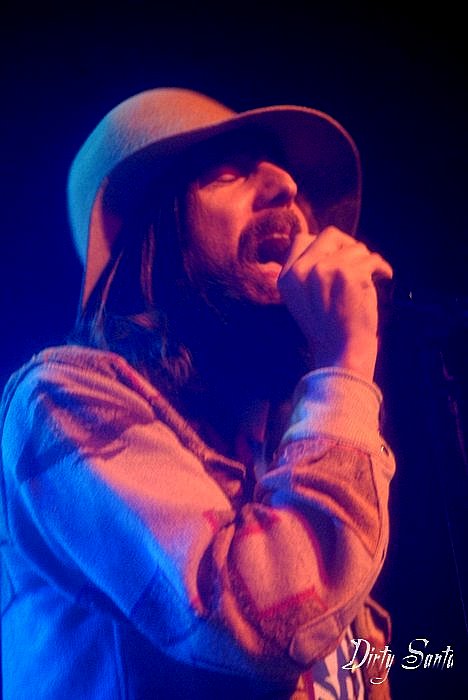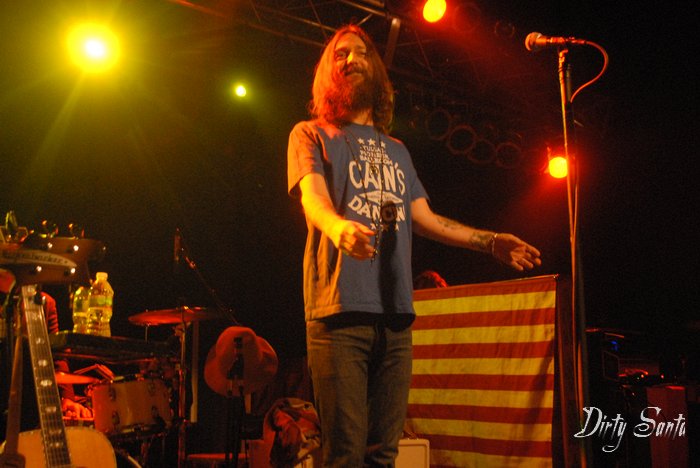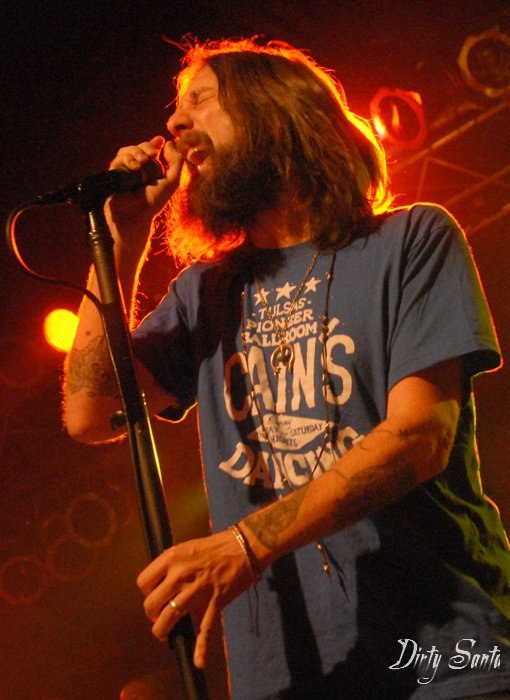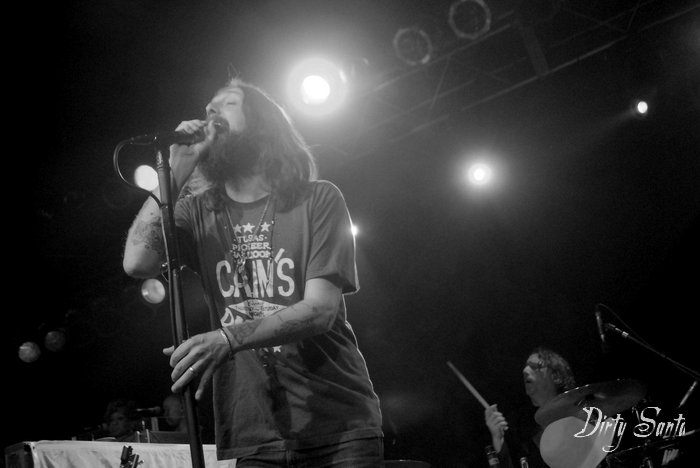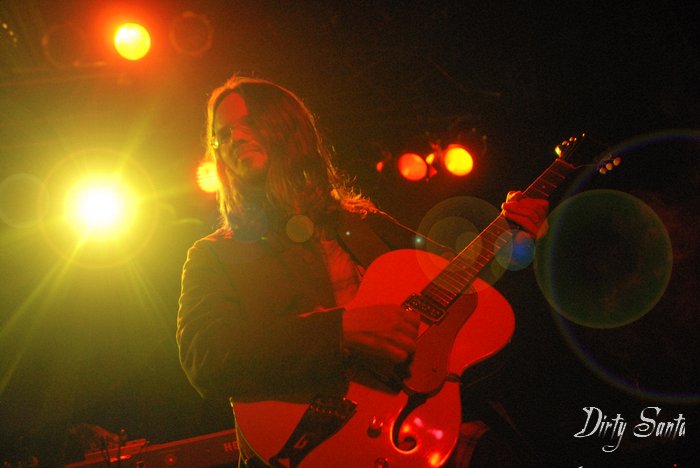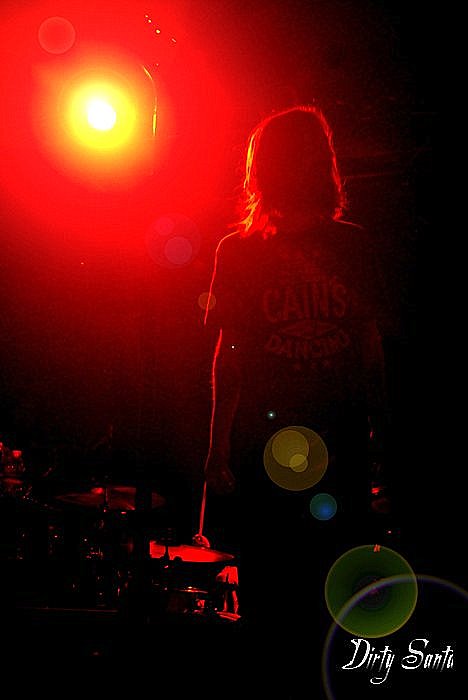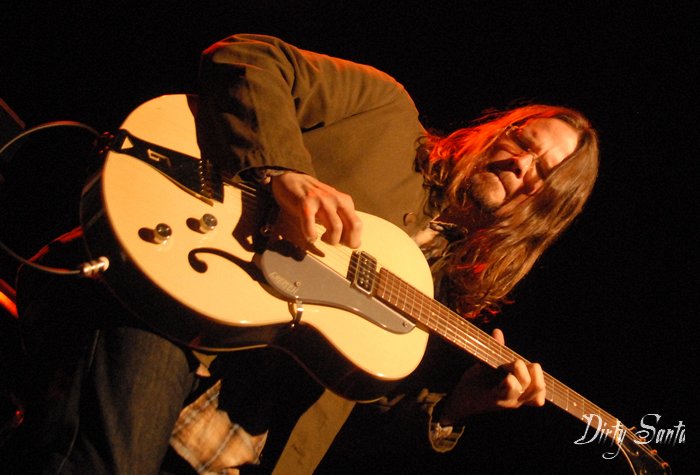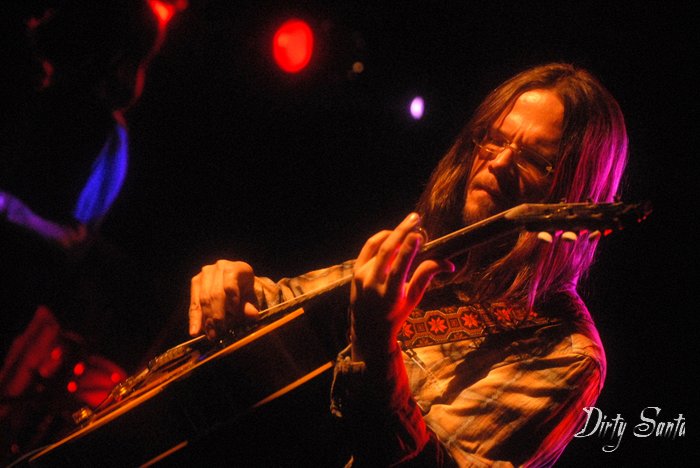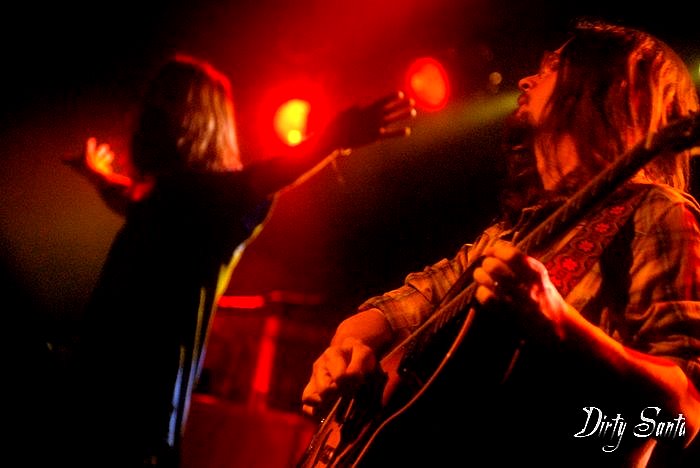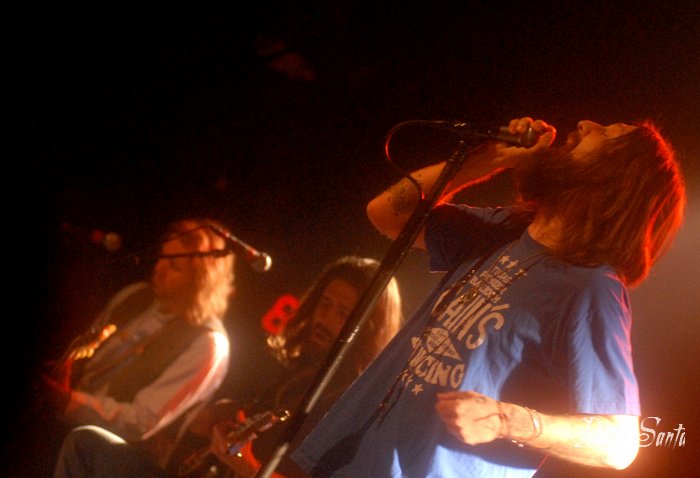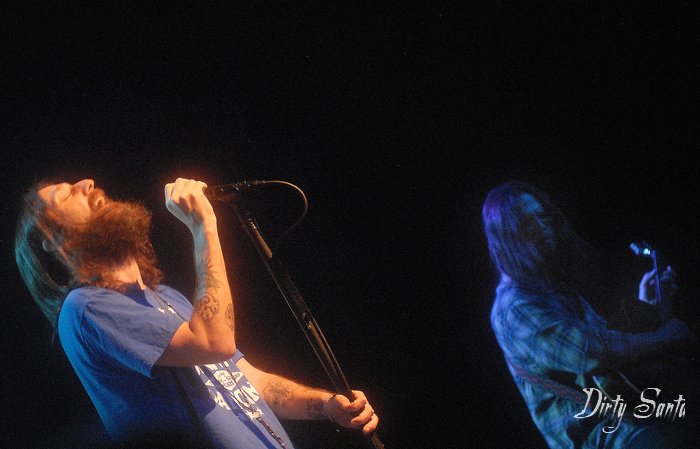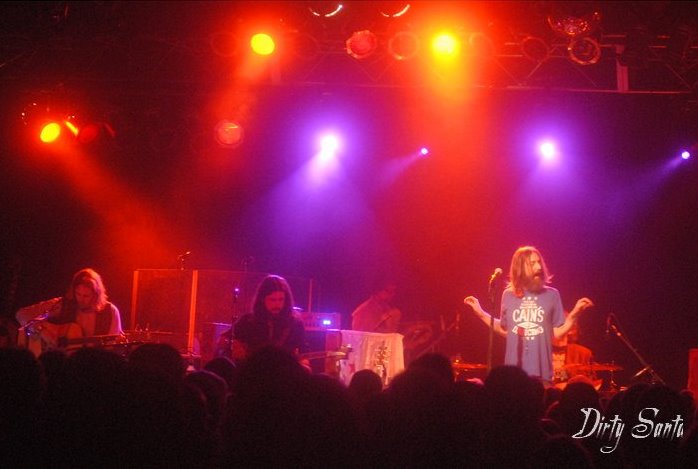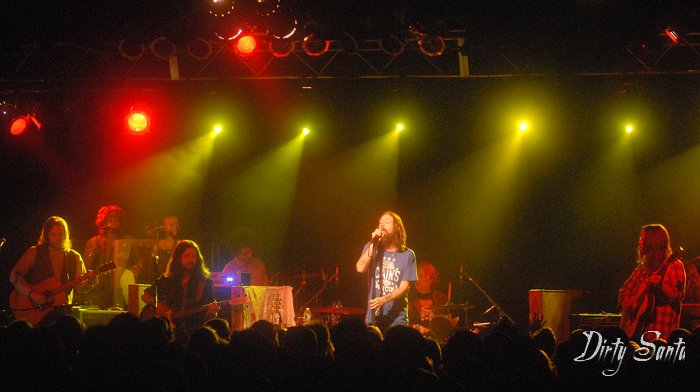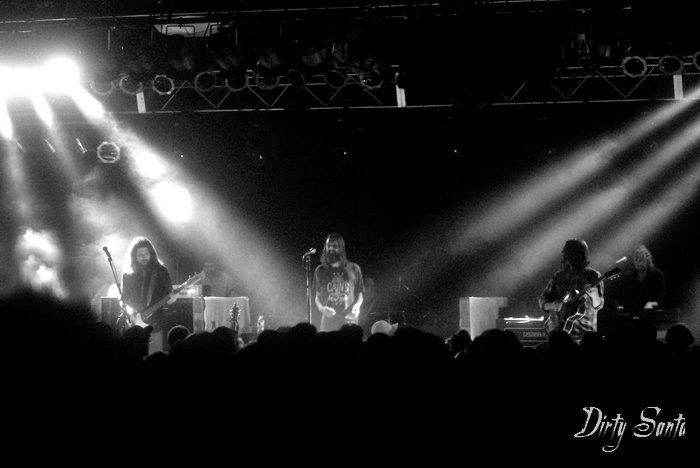 Seeing the Black Crowes for two nights at Higher Ground last week was at once exalting and saddening. Exalting because these shows illustrated how, in the last four years, this lineup has not only delivered on, but also furthered, the promise of the first three Crowes albums. Saddening because at the end of this tour, dubbed with the group's now customary self-effacing wit, "Say Goodnight to the Bad Guys," the Black Crowes will cease to exist at least temporarily.
The first night in the Ballroom found the music flowing through the Crowes in ways even their most rabid fans would not have imagined back at the time of Amorica in 1994. With acoustic guitars topping the rhythm section, the Black Crowes entered that exquisite space where folk and country music becomes part of the mongrel music called rock and roll.
Invoking the muse with an extended instrumental jam led into such wonderful oddities like Rich Robinson singing The Band's "Rockin' Chair" and a joyous traipse though "Wiser Time:" keyboardist Adam MacDougall's electric piano shone brightly as he reminded he is only slightly less extraordinary addition to the group than Luther Dickinson. For his part, The North Mississippi Allstars guitarist embarked upon alternately melodious and earthy expeditions up and down the fretboard, with and without slide, all as a means of finding niches in the contours of songs like "Thorn in My Pride." To then hear him engage in intricate counterpoint improv with Rich, while drummer Steve Gorman played like two drummers and bassist Sven Pipien found room to move within whatever was going on, was to hear a band so sure of themselves they could do no wrong--and didn't for the course of nearly three hours
If only because Chris Robinson didn't engage in much between song repartee -- such as musings on "maple syrup rivers" and "pancake clouds" (?) -- The Black Crowes weren't nearly so loose the second night. The band took a less spontaneous approach to both their sets the 21st, preferring more structured, conventional turns through another acoustic/electric night. Repeats over the two evenings were rare and, in the case of "Remedy," seemingly meant to show how open ended even their oldest material can be (see this year's Croweology for further documentation).
If a quick turn though Bob Dylan's "Tonight I'll Be Staying Here with You" was only delightful, "The Last Place That Love Lives," from 2009's Before the Frost…, was proof positive that after twenty years, The Black Crowes have found the chemistry to match their confidence. Little wonder two packed houses came early, relished the first set each night and stayed late through the second: everyone could sense the band pushing itself and making it pay.
Particularly during the last 30-45 minutes on Wednesday, the band kicked itself into an overdrive that featured a raucous version of "Wiser Time"--can they play this too often?--"Sometimes Salvation" and Velvet Underground's "Oh Sweet Nuthin', where the group harmonies communicated a melancholy that echoed through each of Dickinson's solo's: it's as if he knows this is his last hurrah with a great band and wants to leave his stamp on their history -- as if he hasn't already!
"Thick and thin" was a short sweet romp to rock the house and the world of everyone present. If joy can hang in the air like the clouds of incense burning on the stage, so it did, albeit bitter-sweetly, in this South Burlington venue just before midnight, for the second night in a row.

Visit the Black Crowes