Shows
Backwoods Pondfest
September 11-12, 2010
at Twin Ponds in Peru' NY
by Evangelos Dimitriadis
|
photography by Brandon Segal
October 13, 2010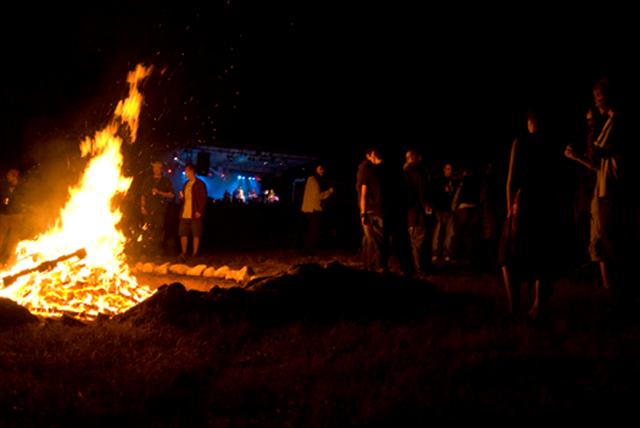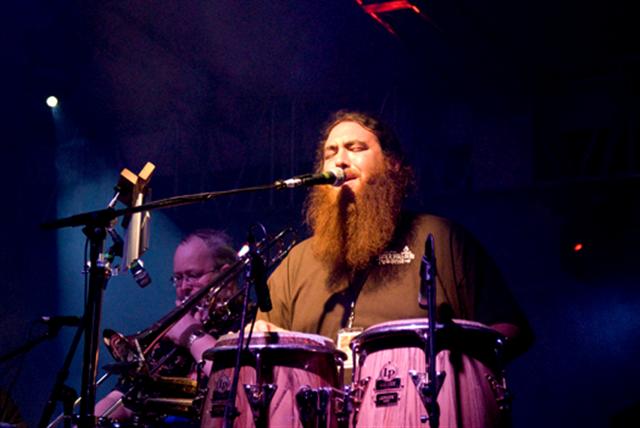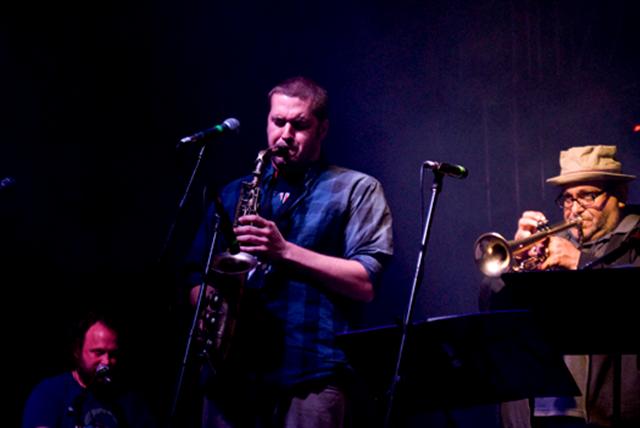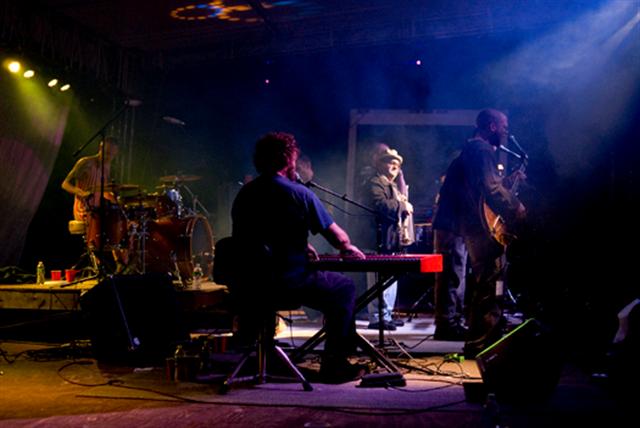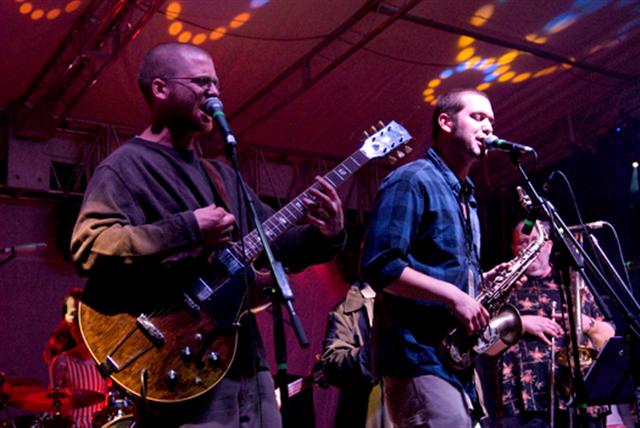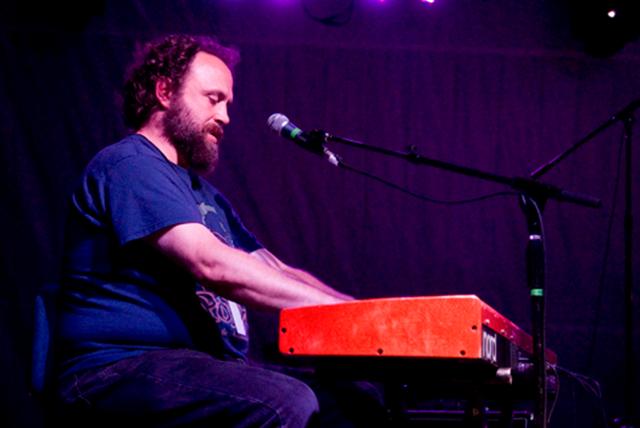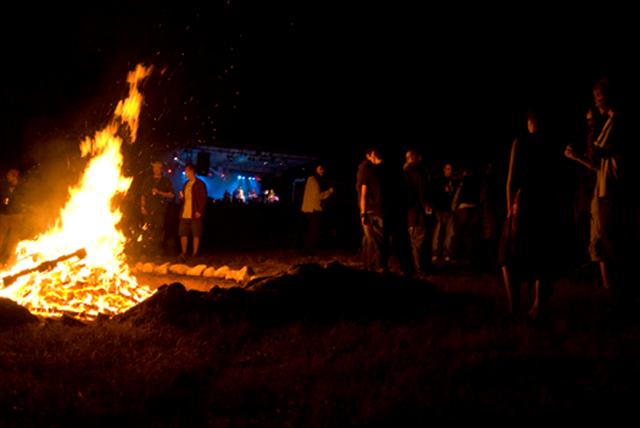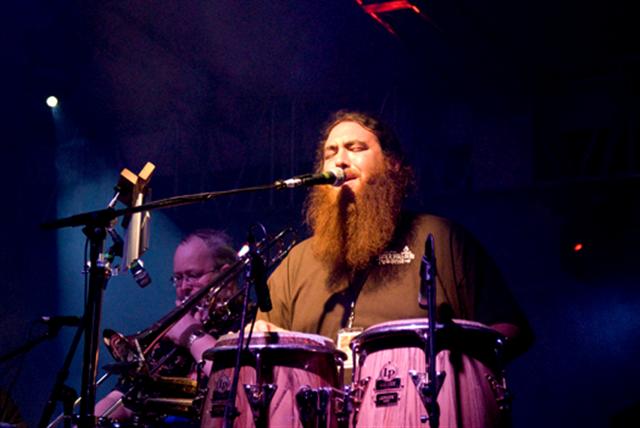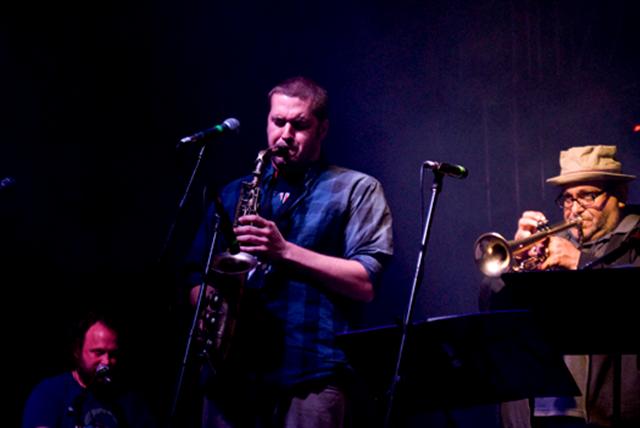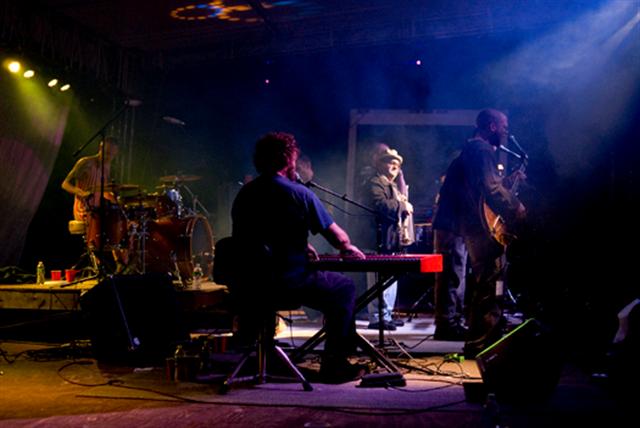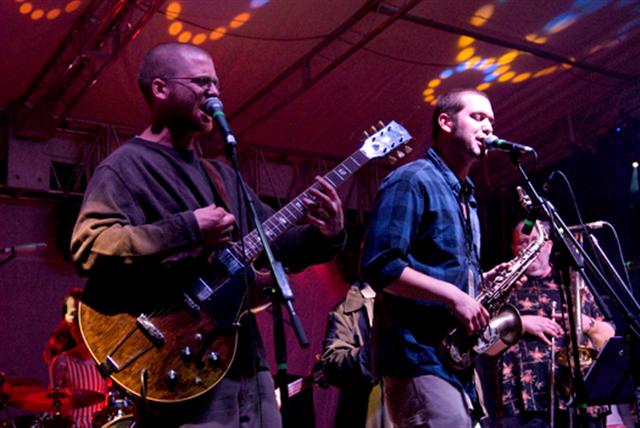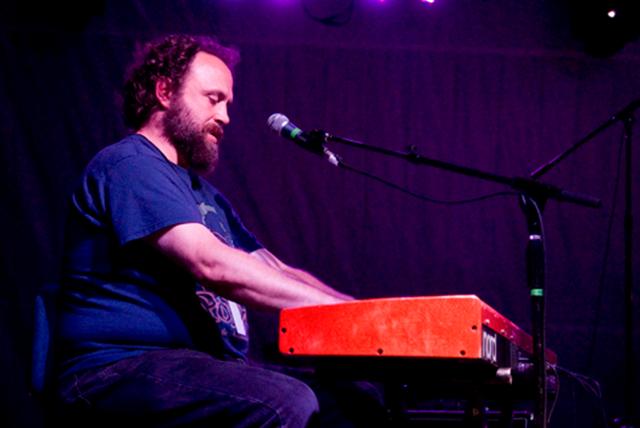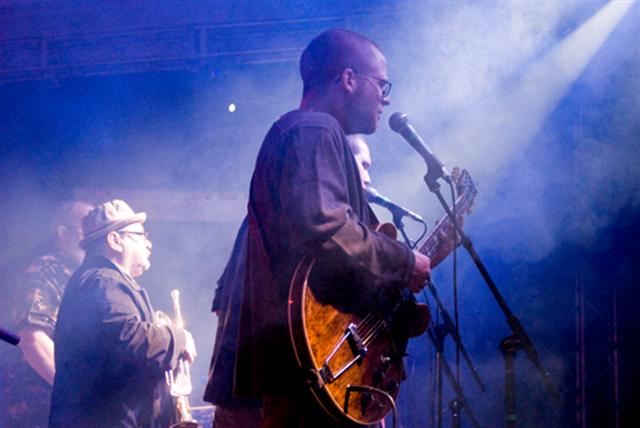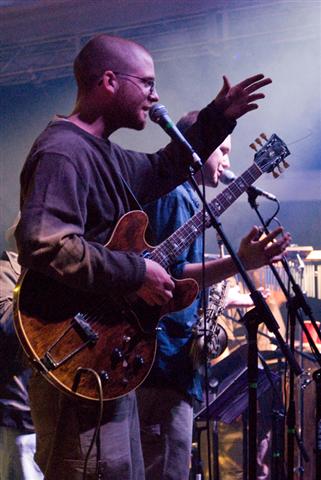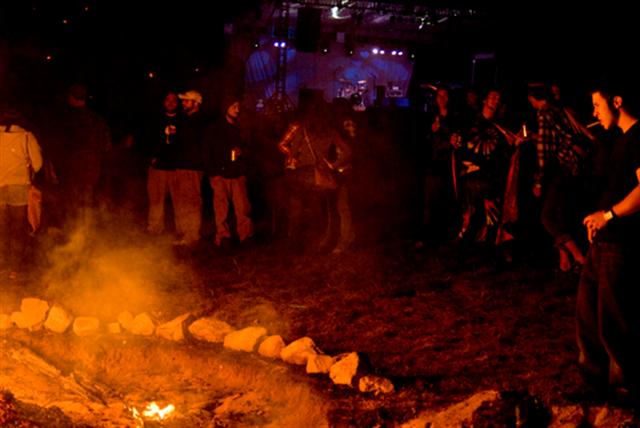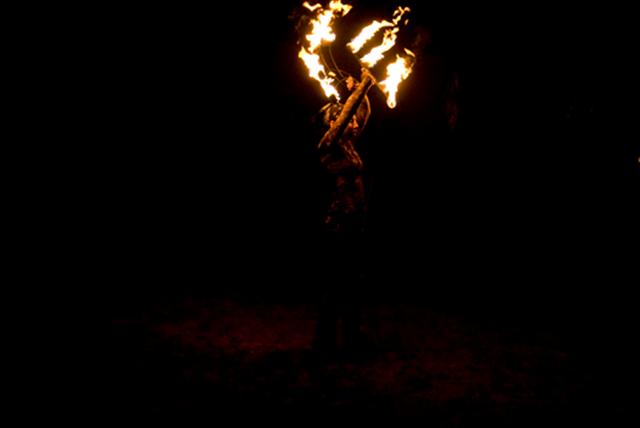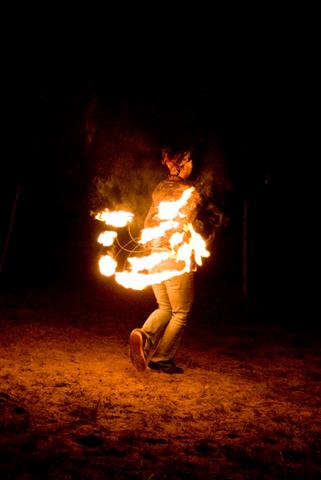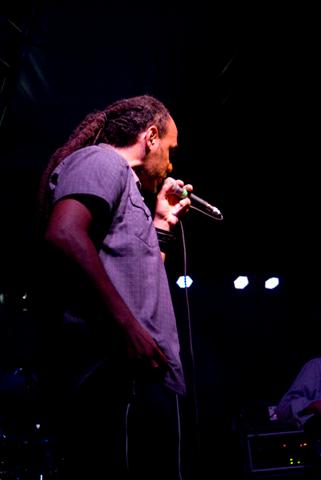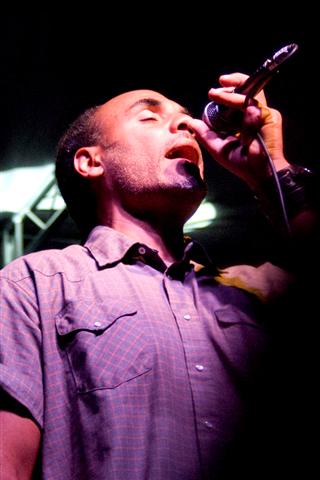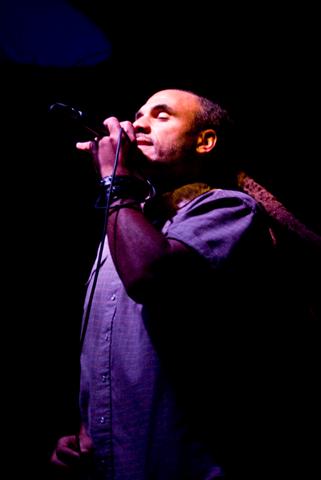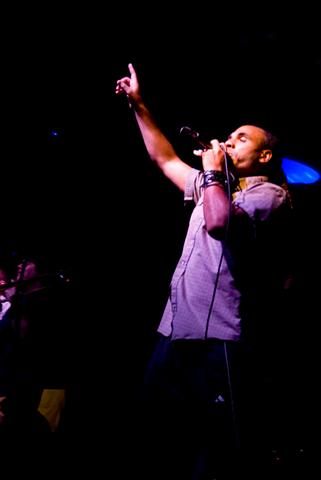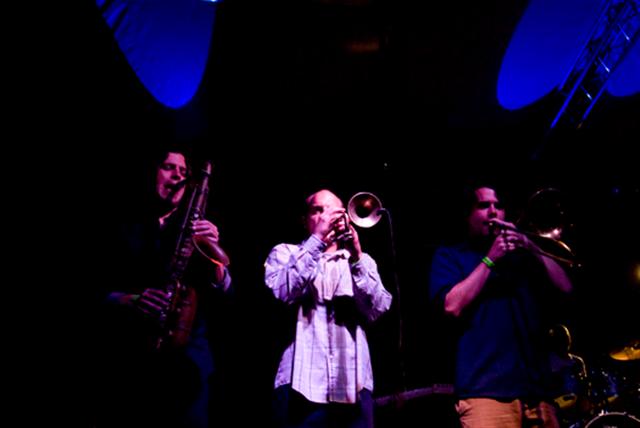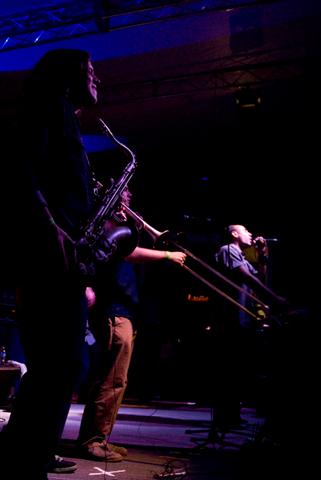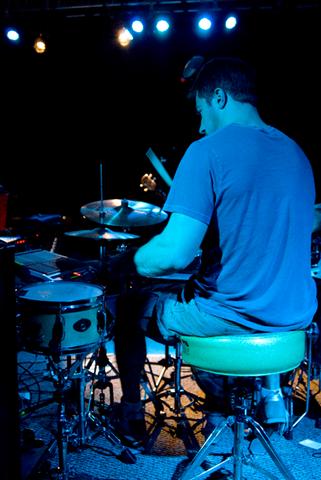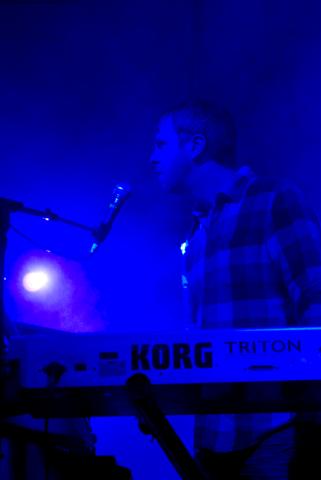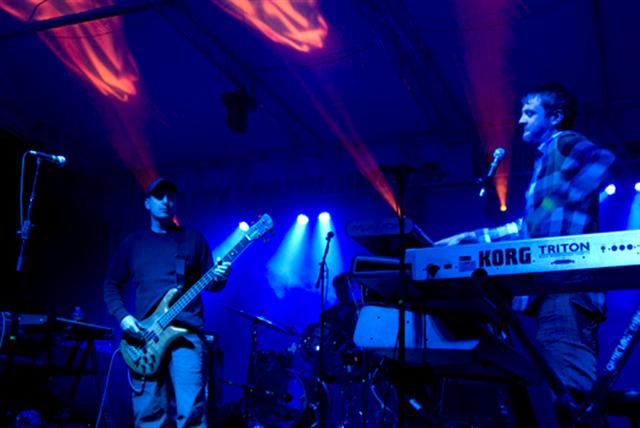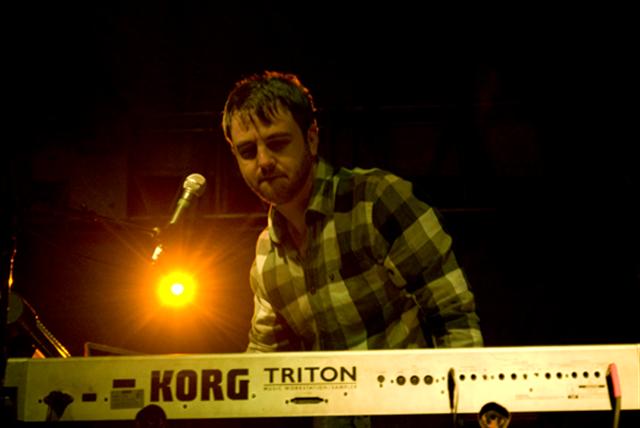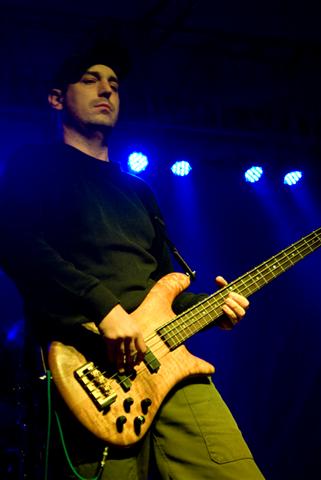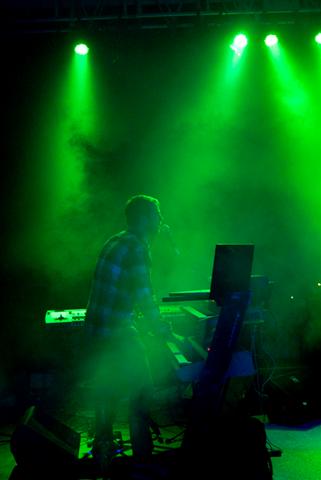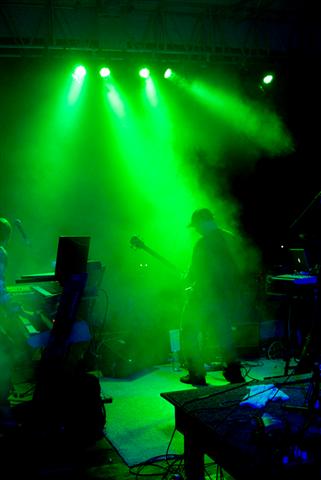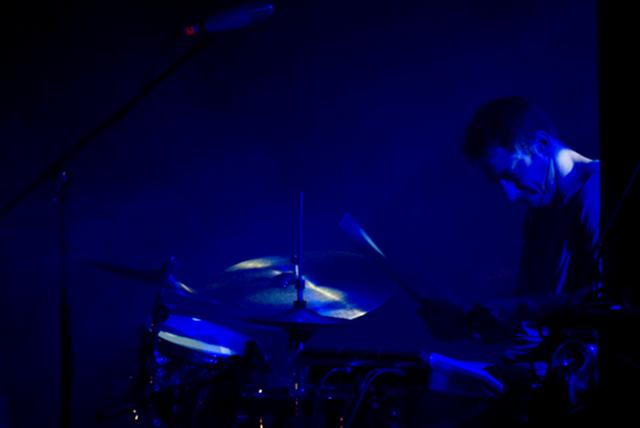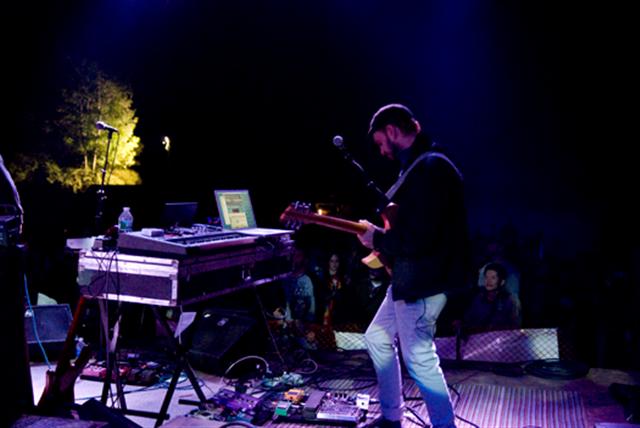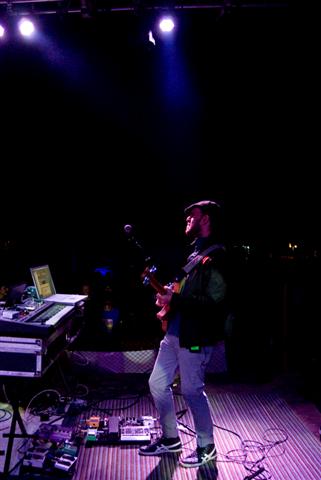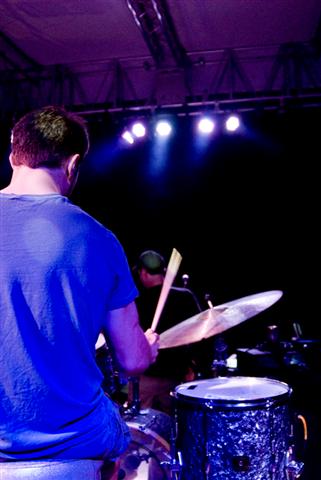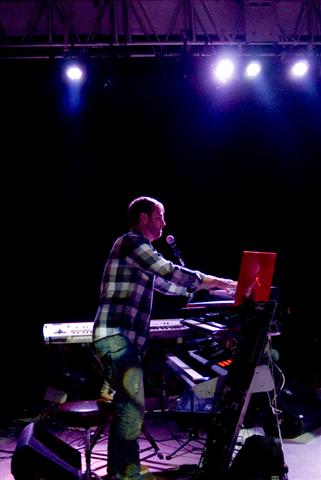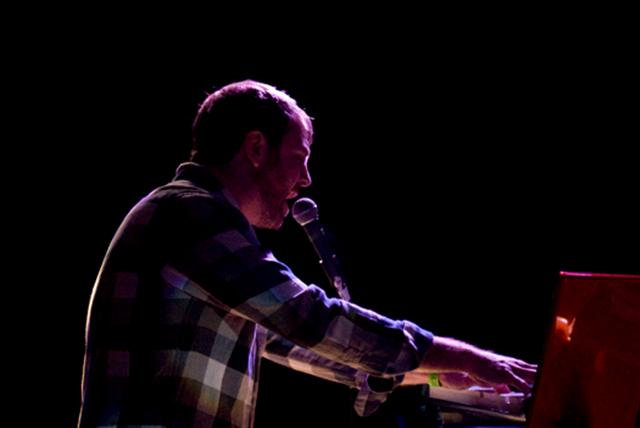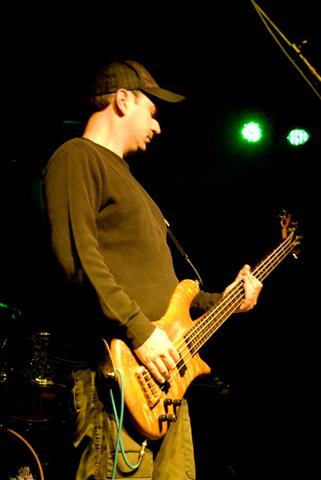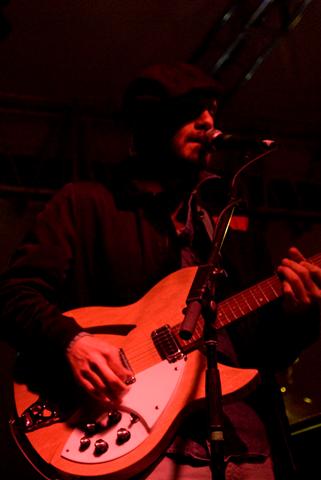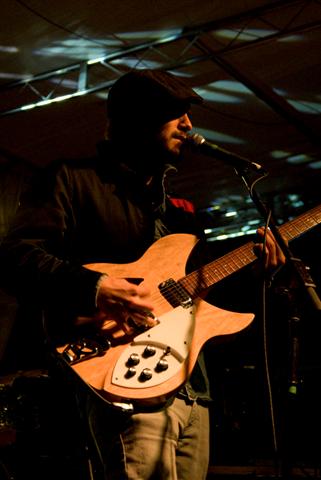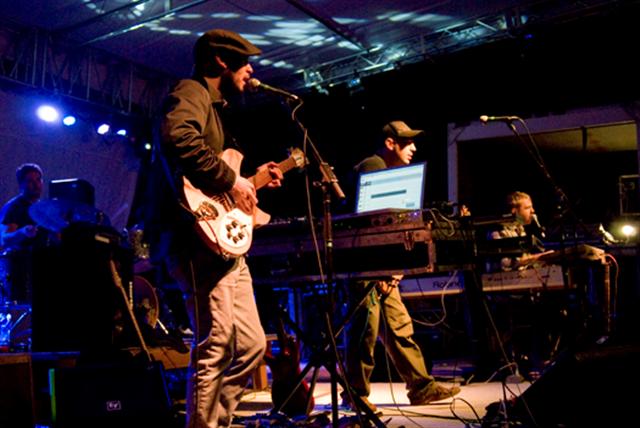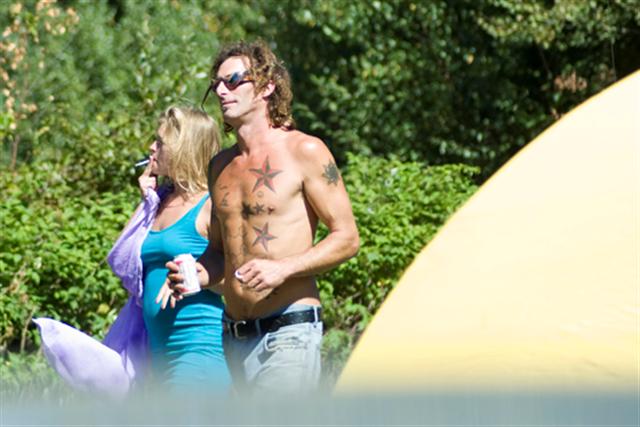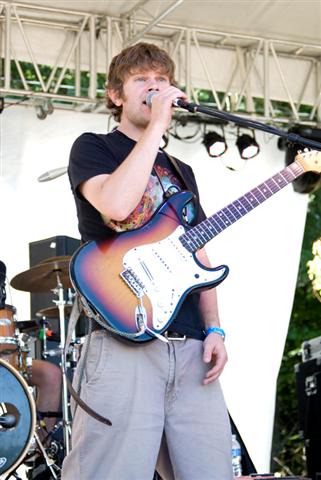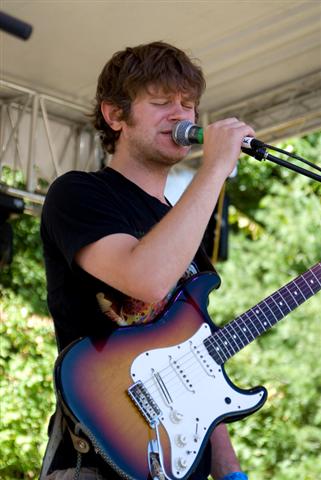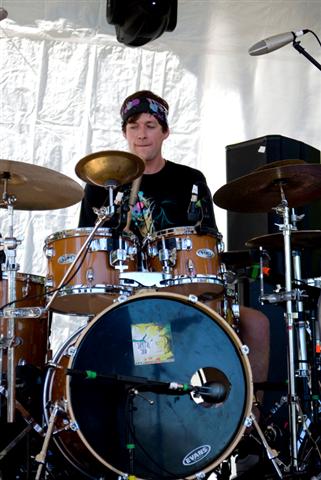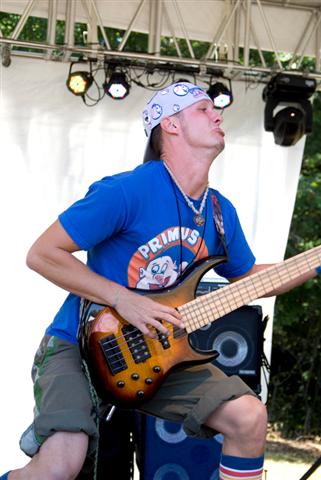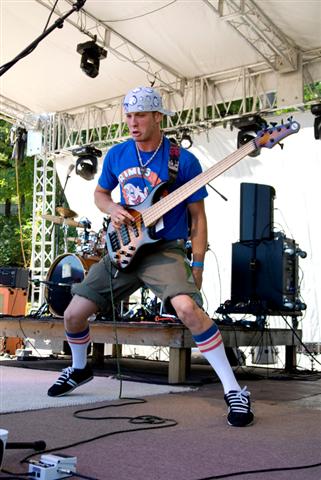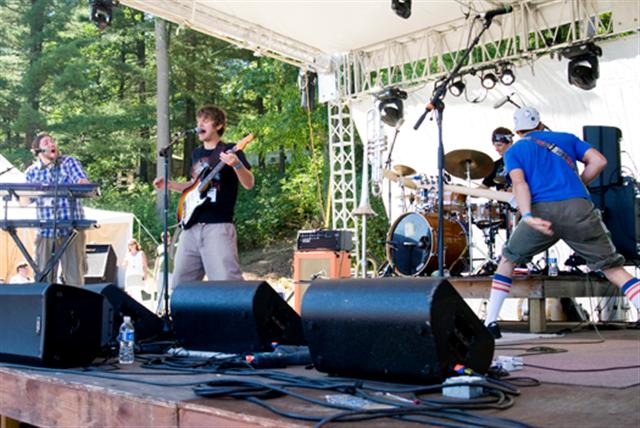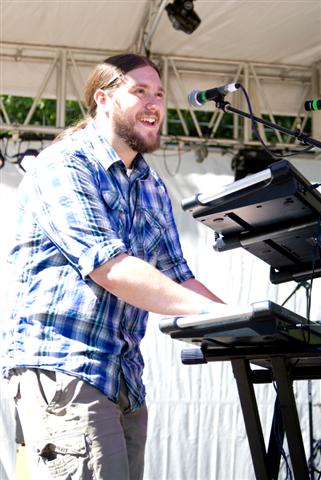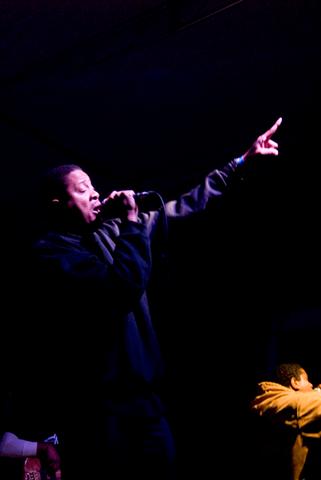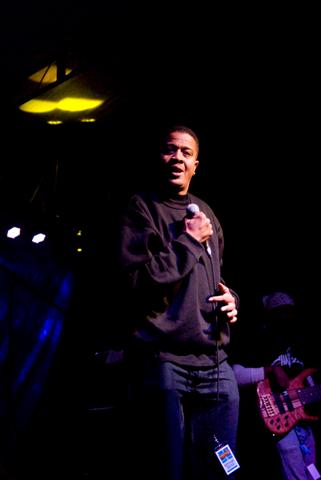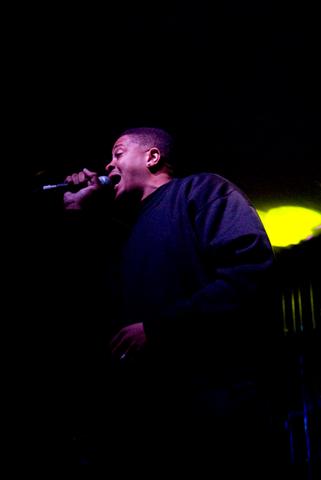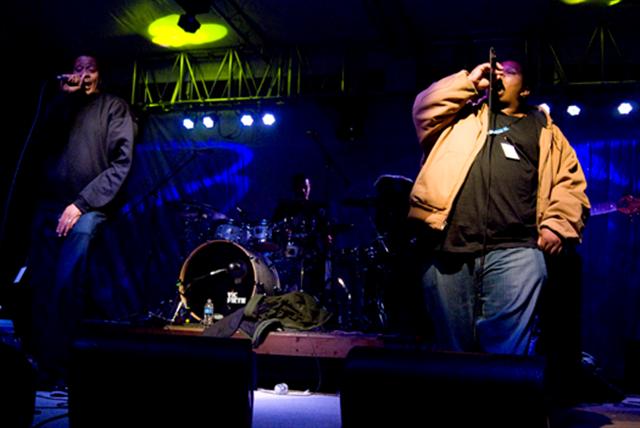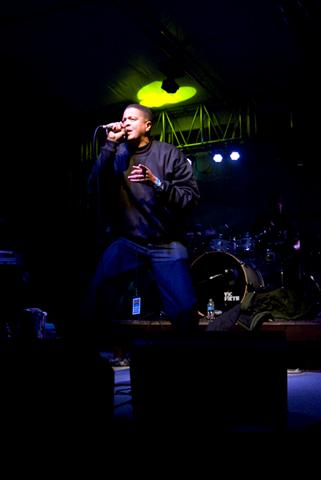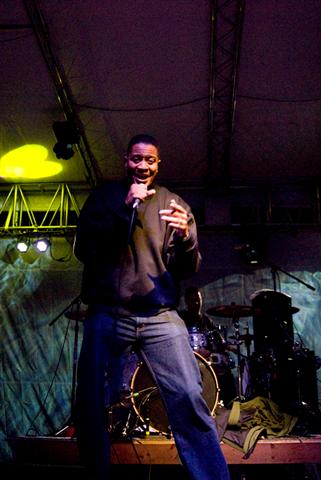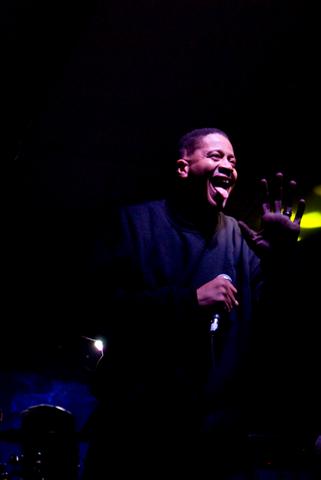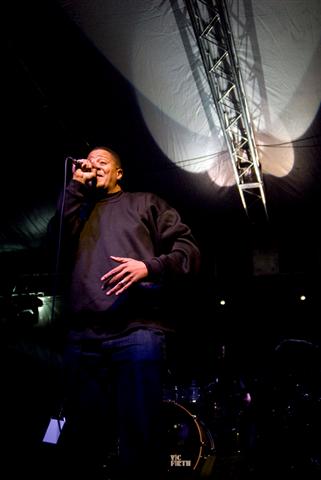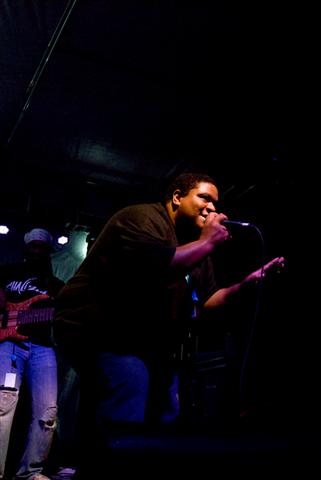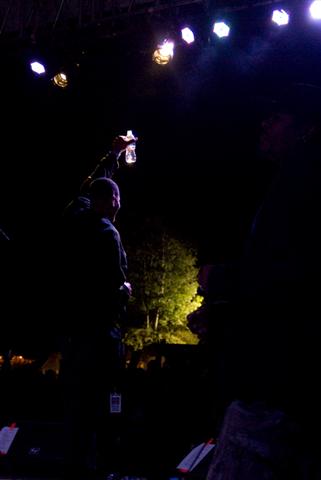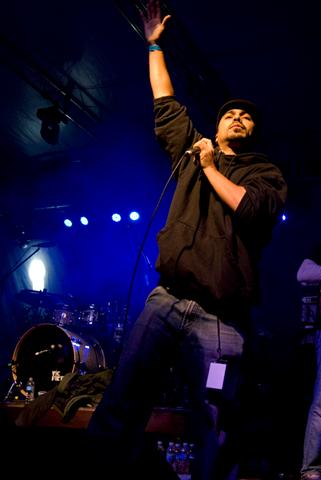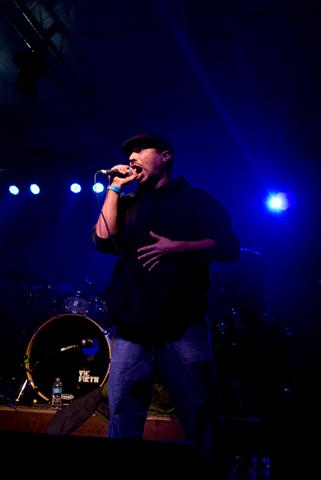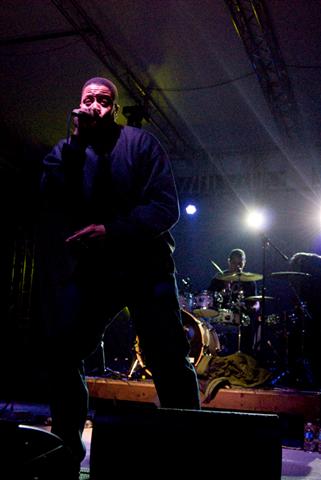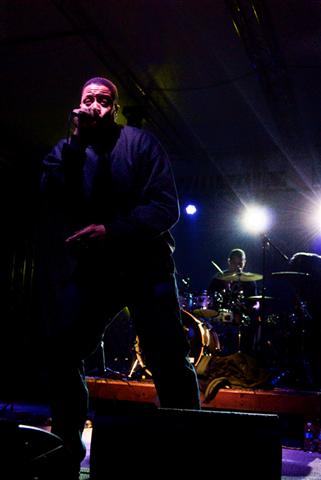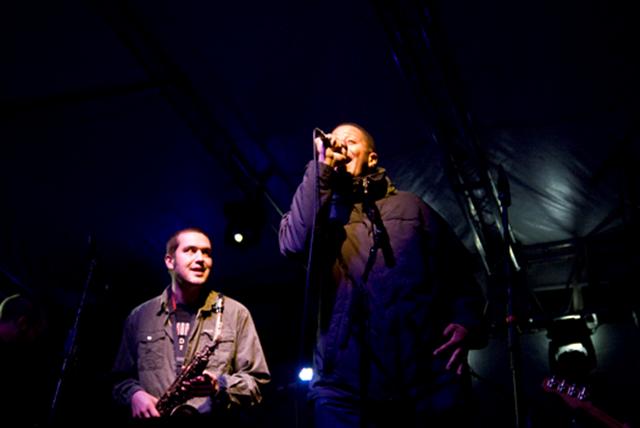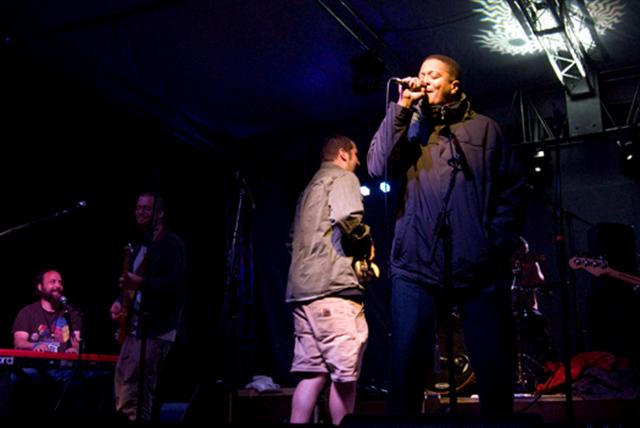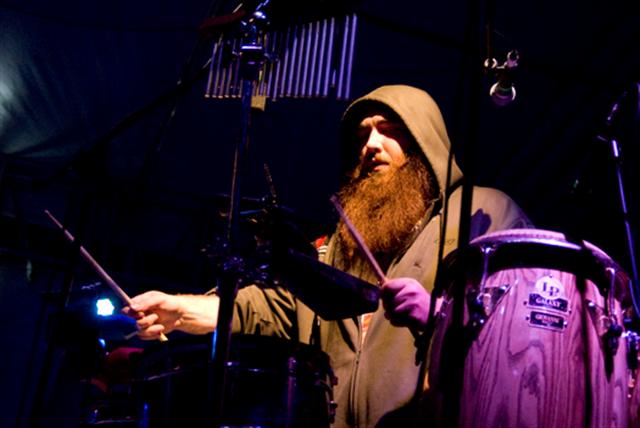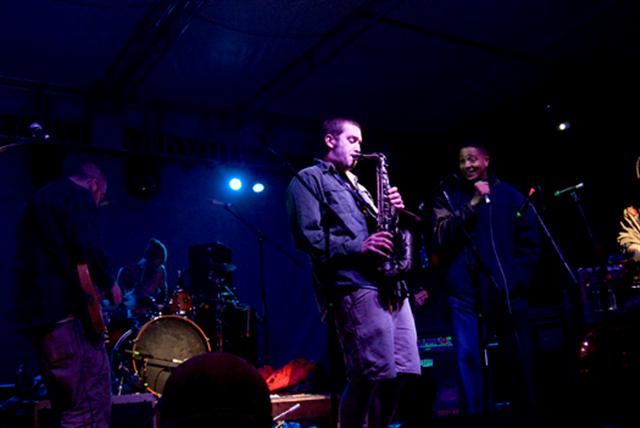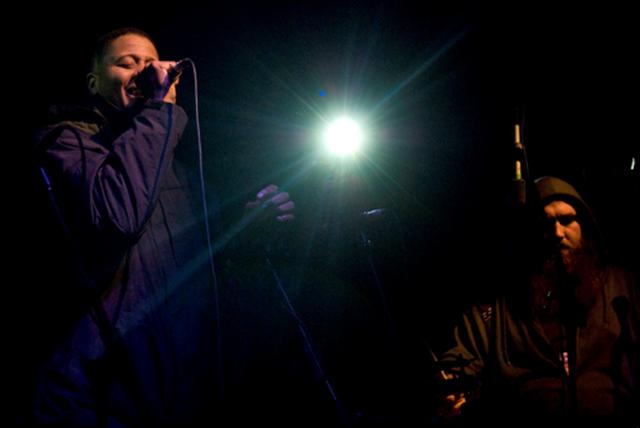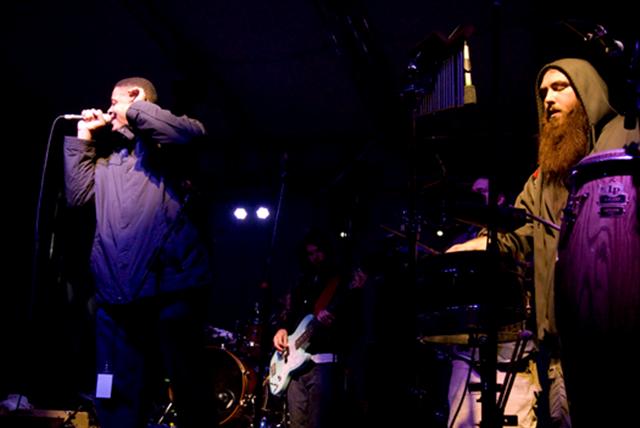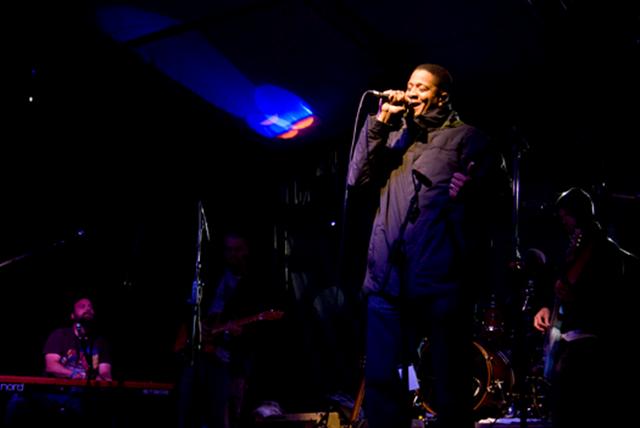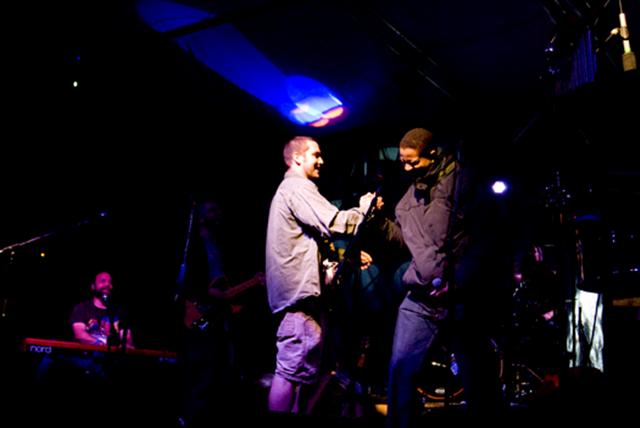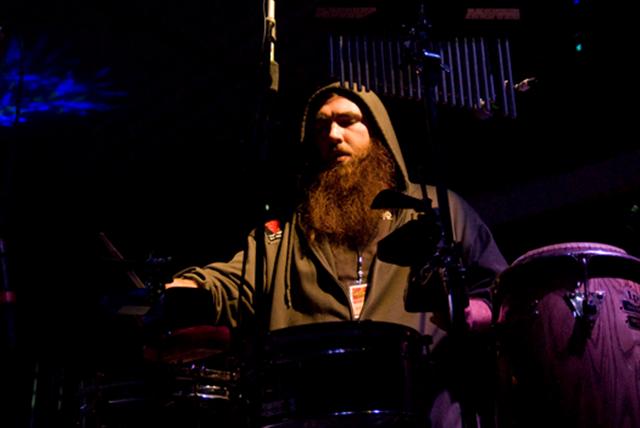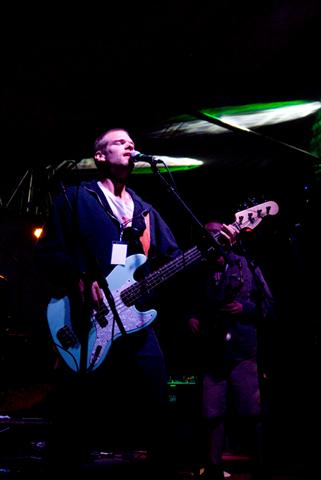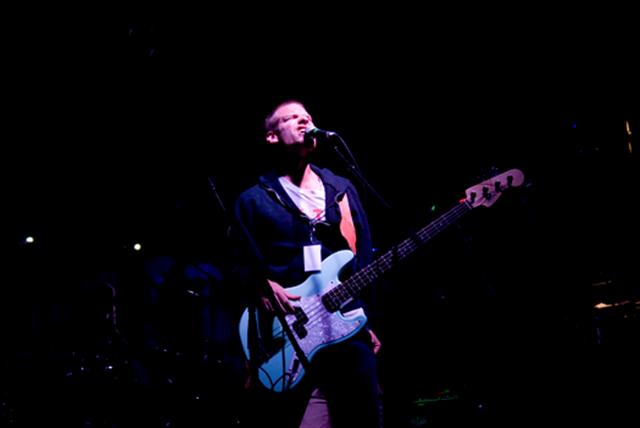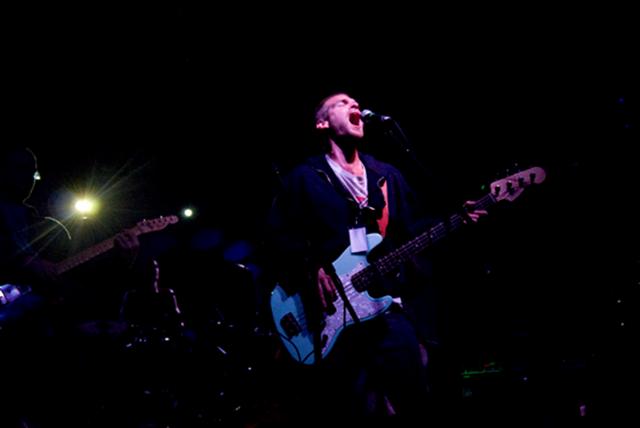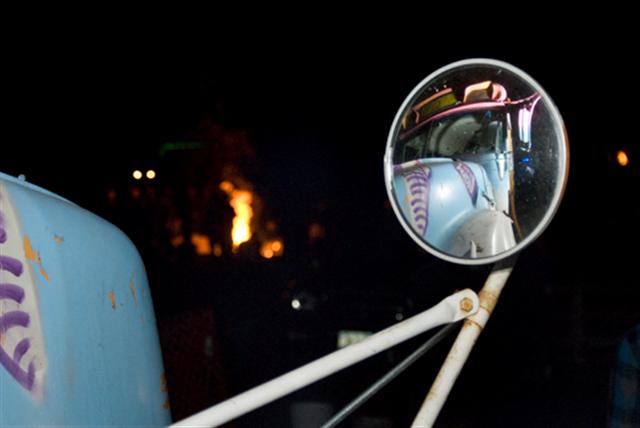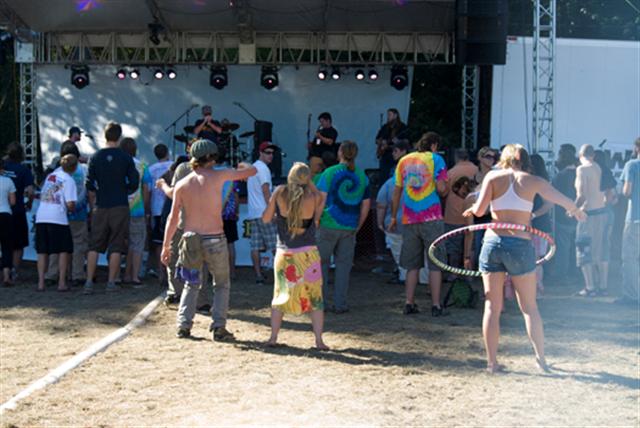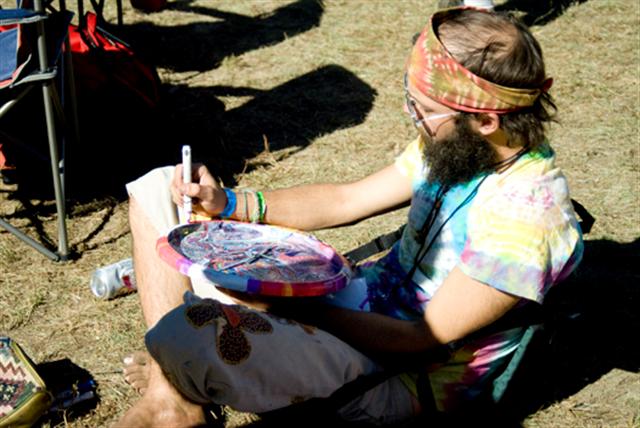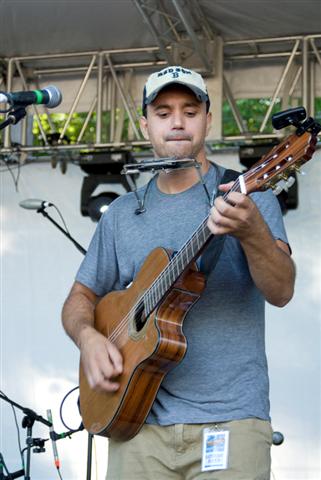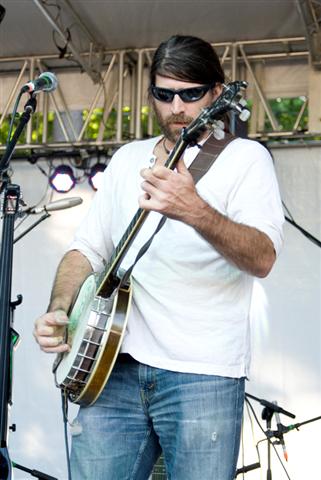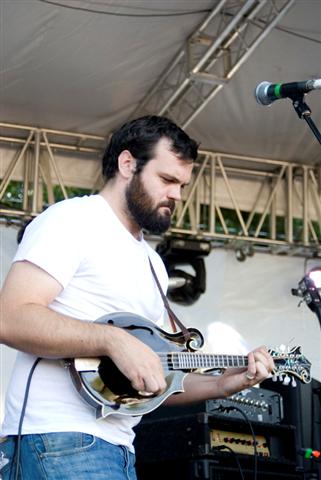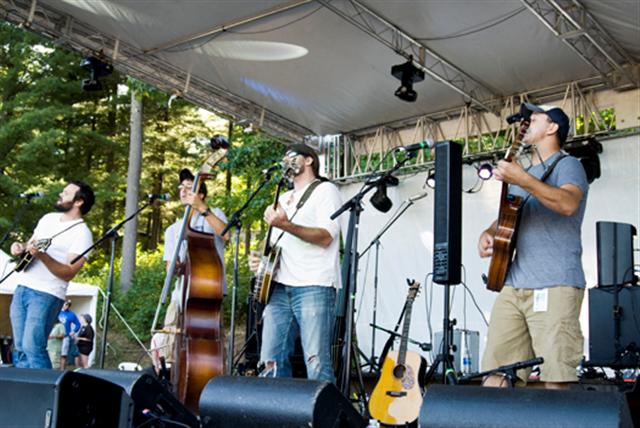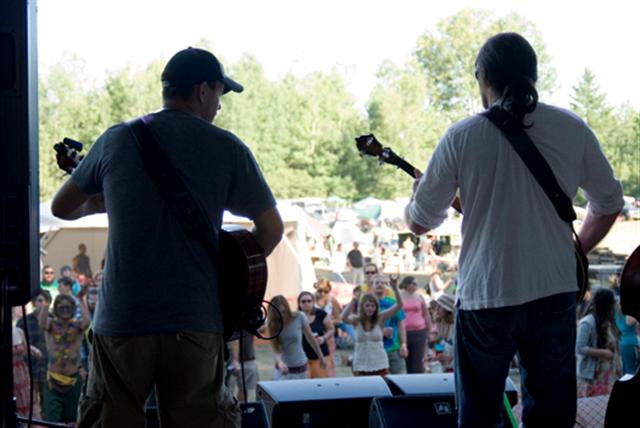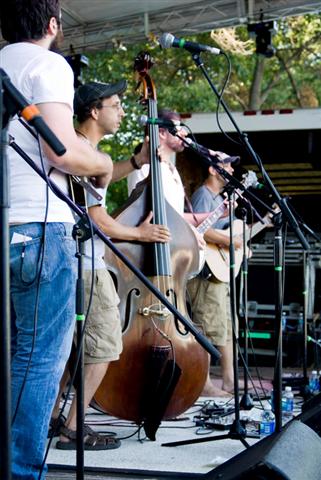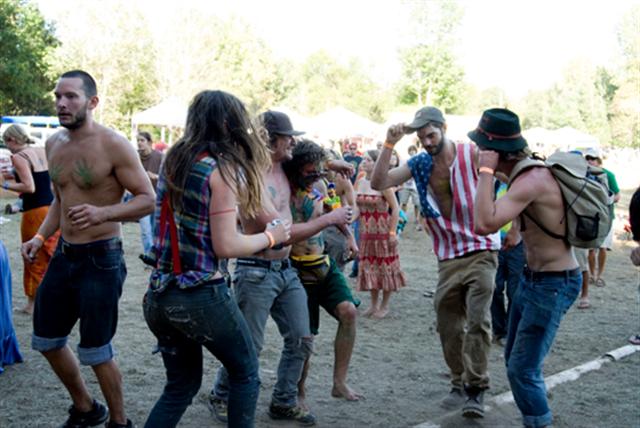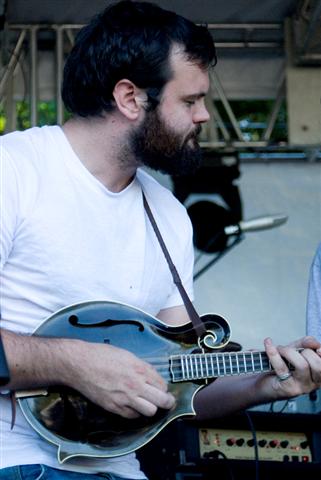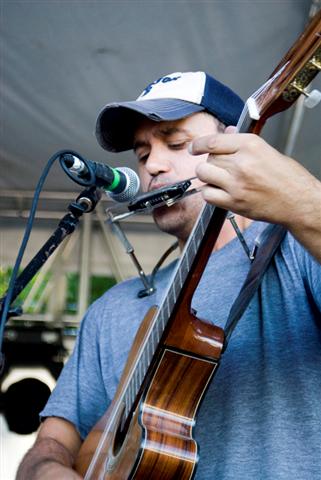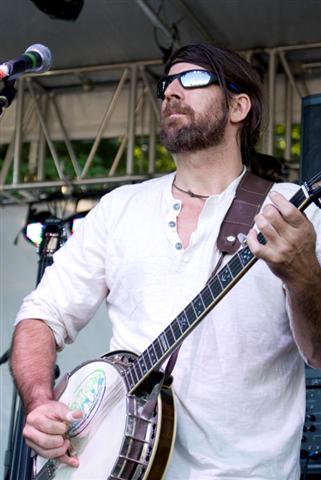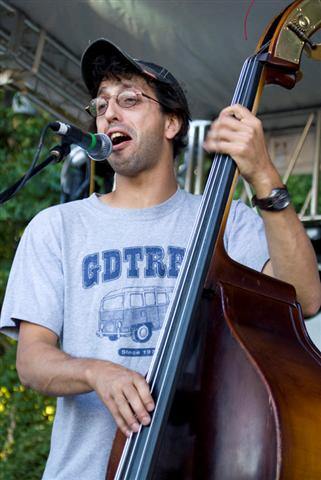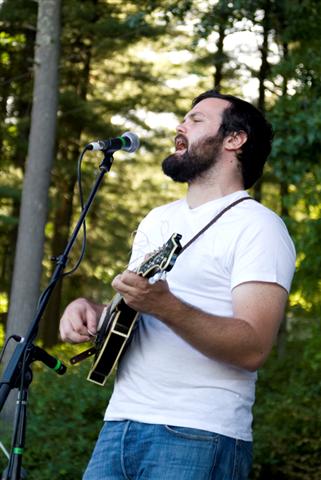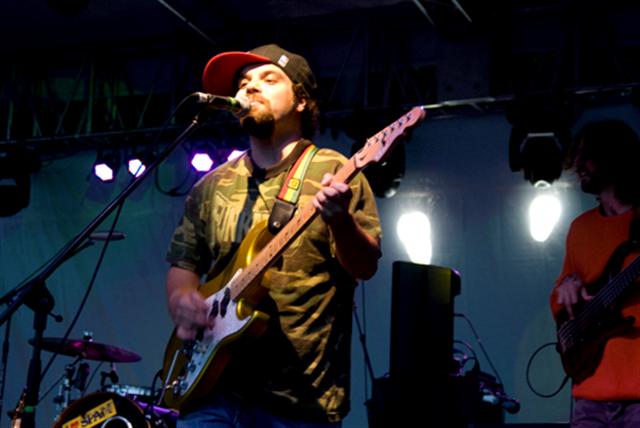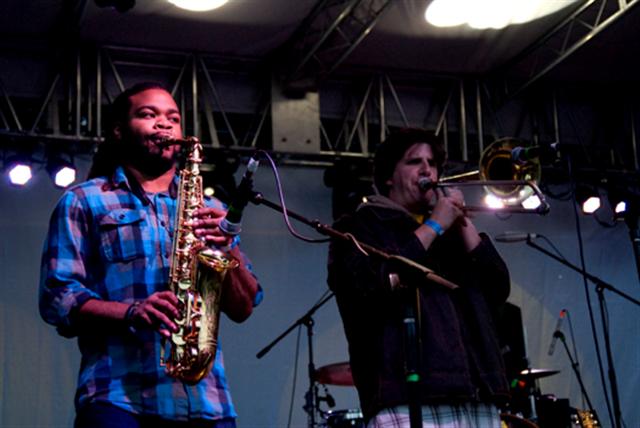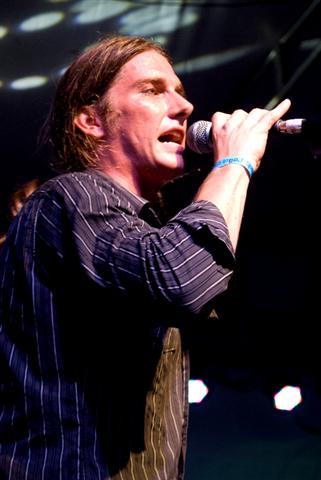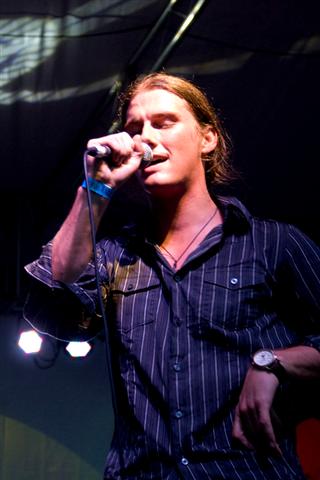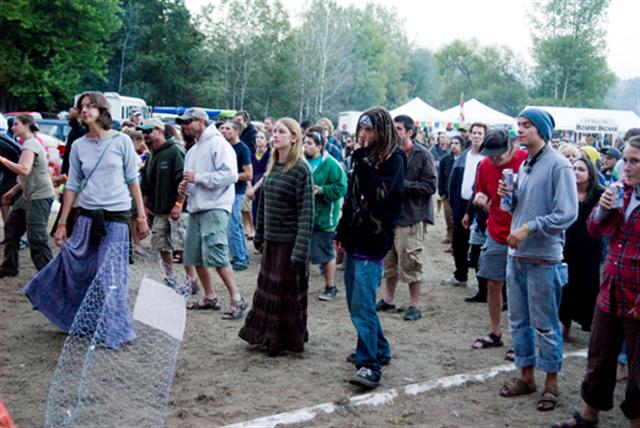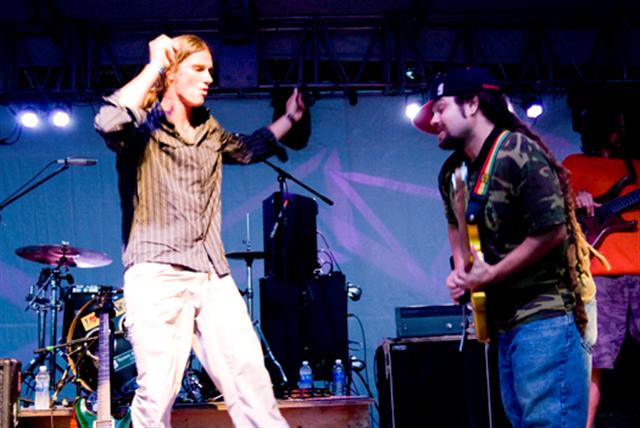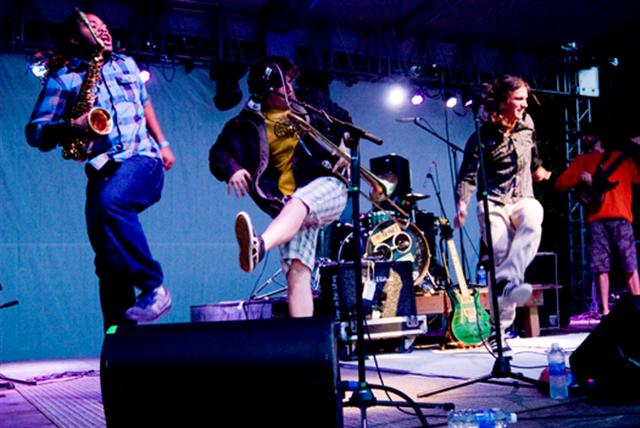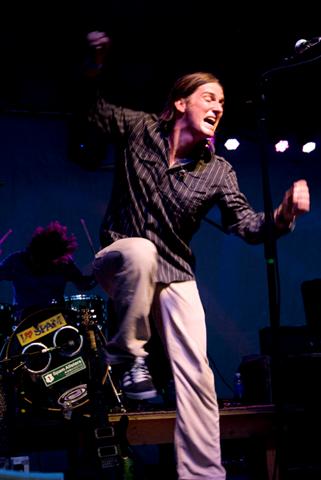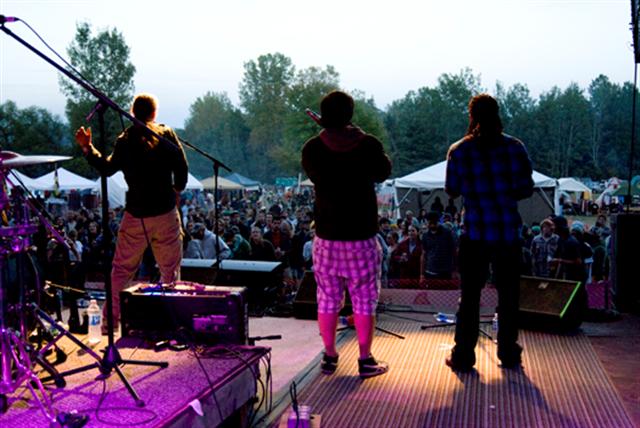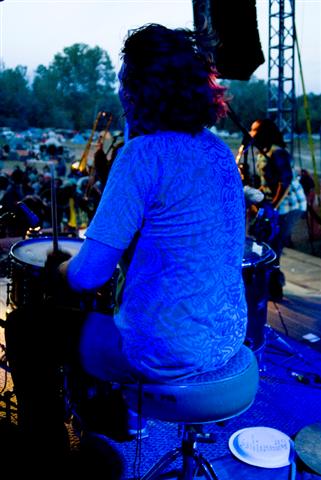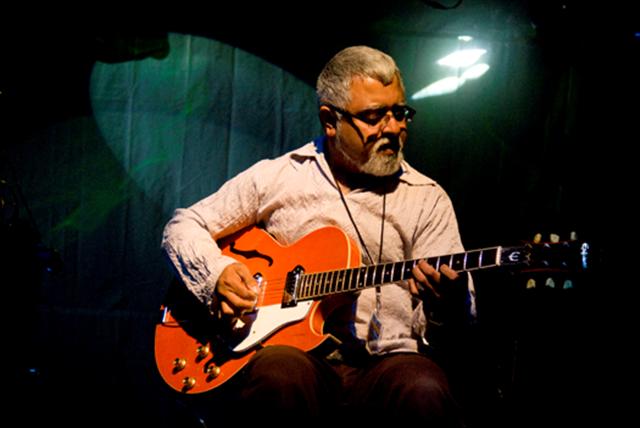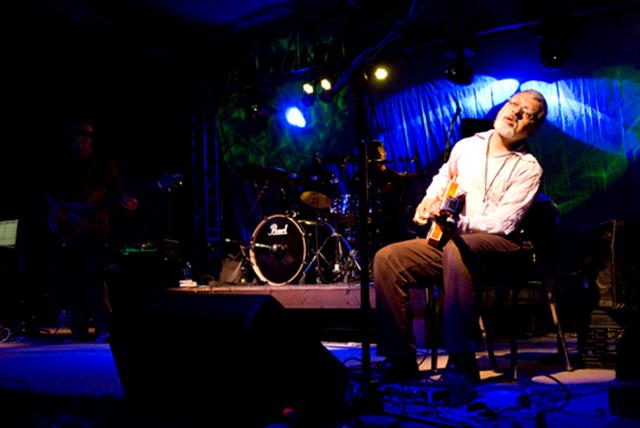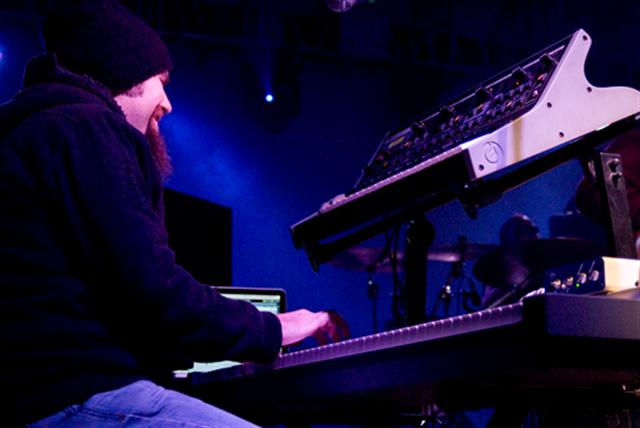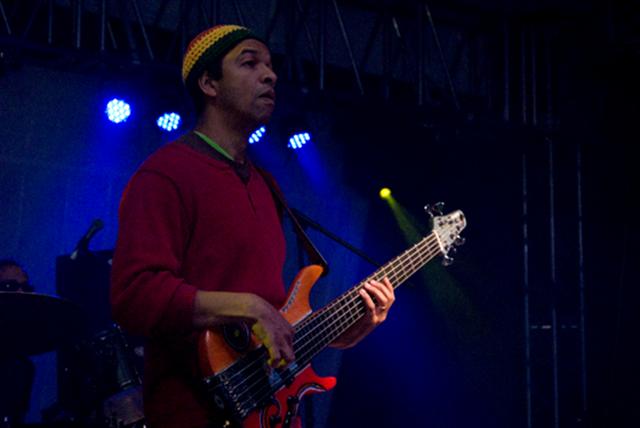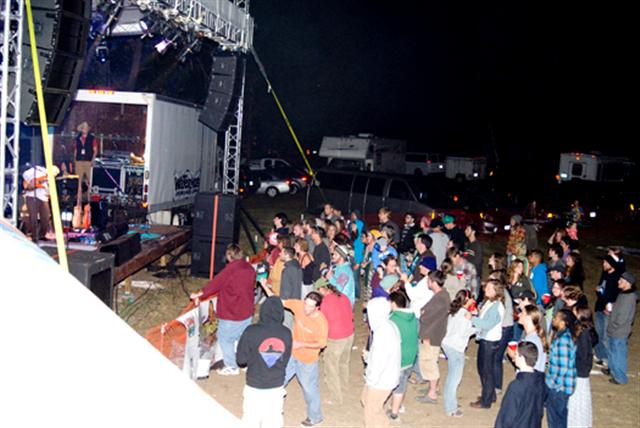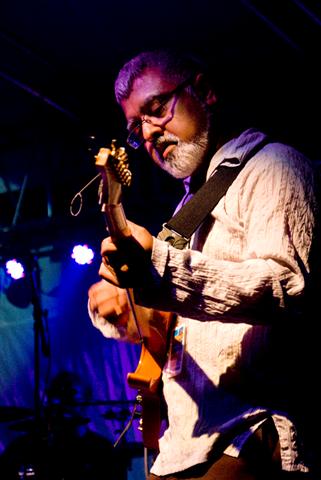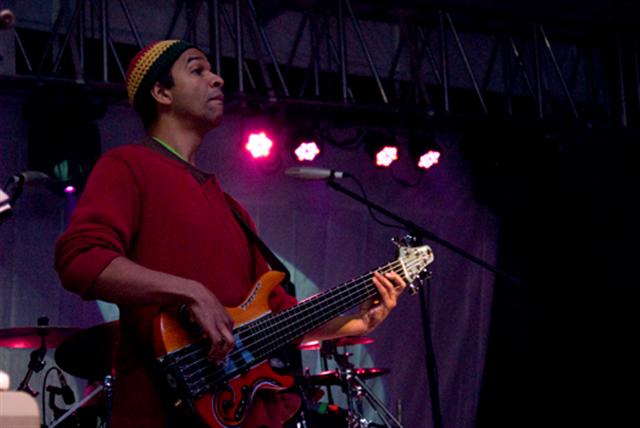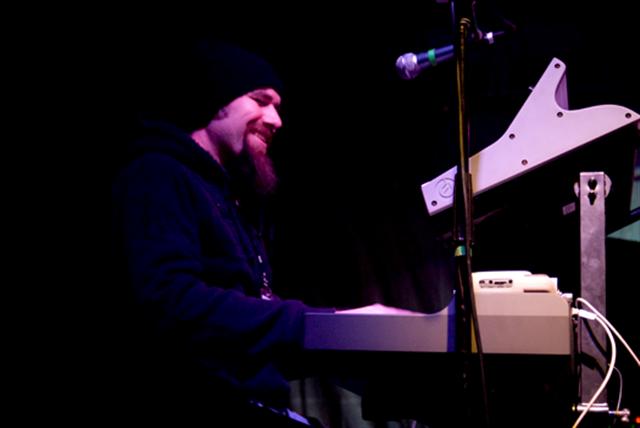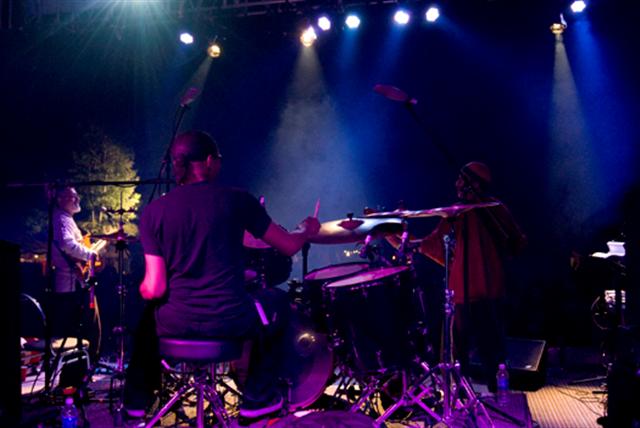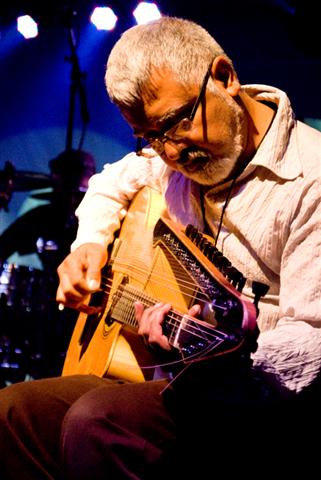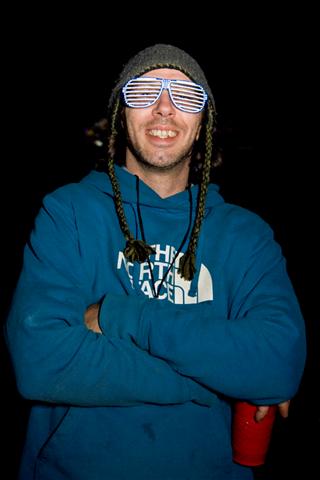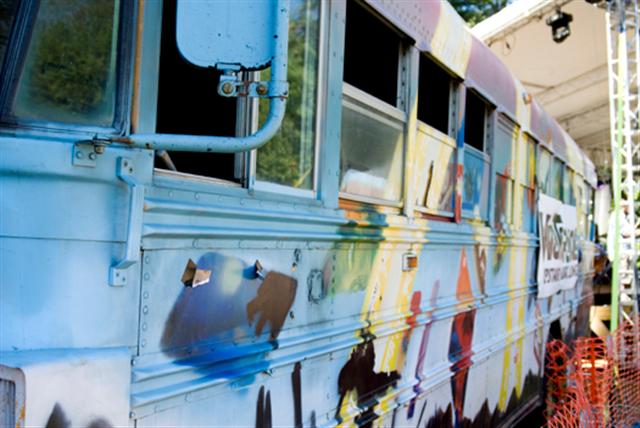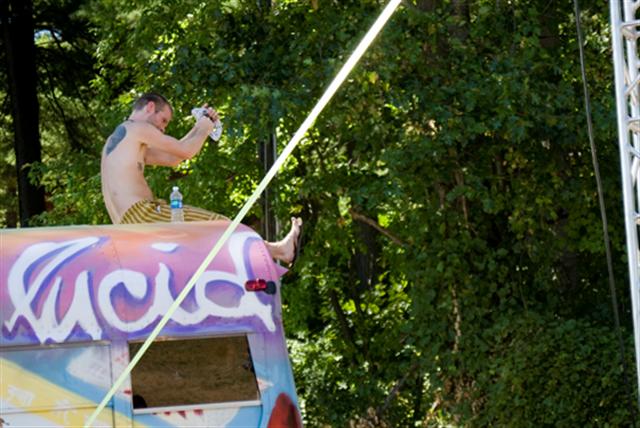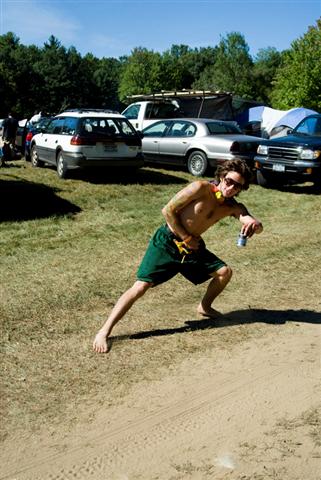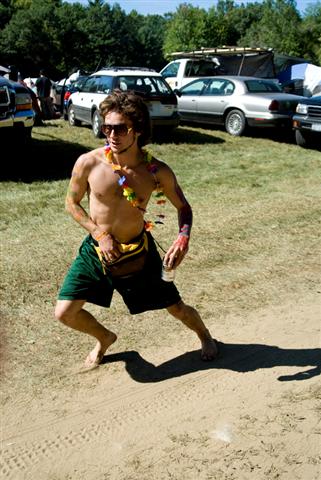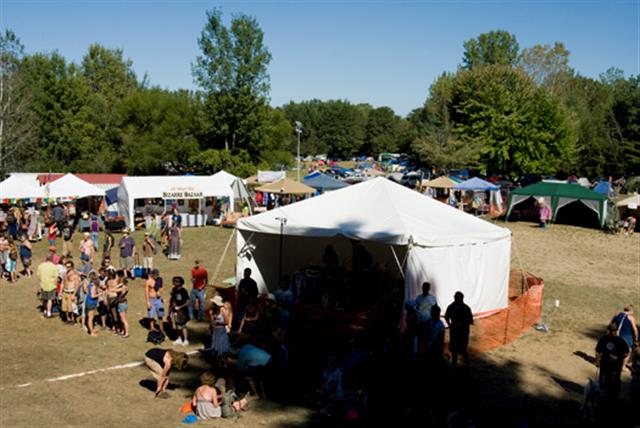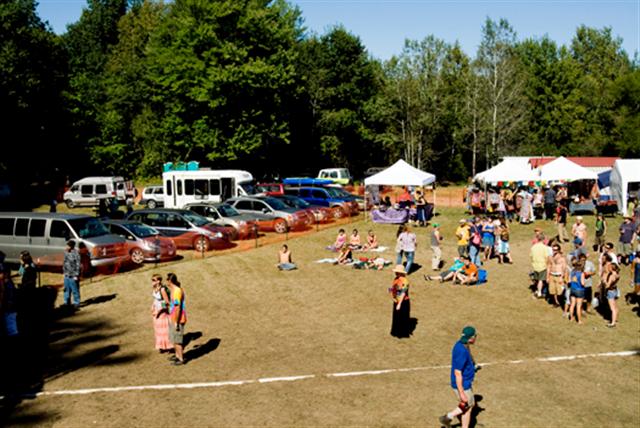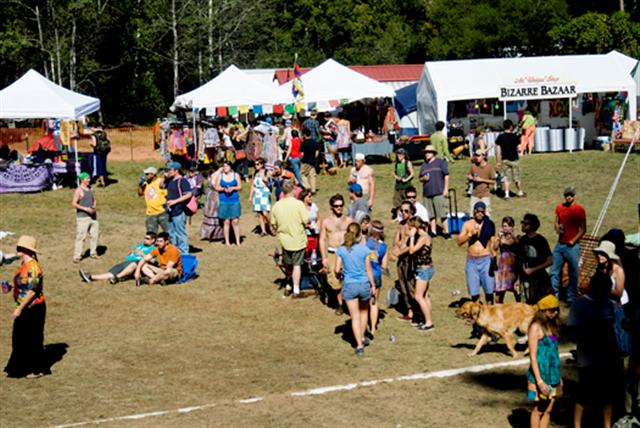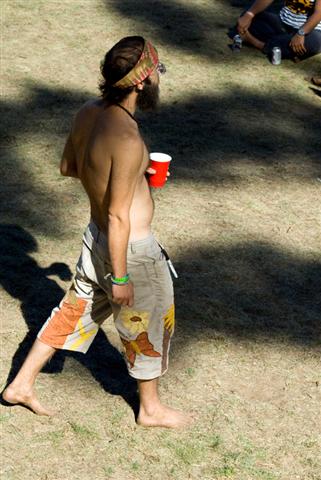 Man' I love Upstate New York. Especially during the end of summer/beginning of autumn mix. The exhilaration of heading north coursed through my body as I rode I-87 towards Peru. Upon departing the Northway' we found what we were looking for tucked away right off the exit. We passed through a beautiful apple orchard and arrived at the festival. There' staff was pleasant and helpful while they politely searched arriving vehicles. There were no problems with any overzealous egos' nor did I see any patrons with attitudes. It felt as if everyone was there to enjoy themselves' and shared in the excitement for things to come.
Getting there and setting up camp was very easy' the grounds left many options. If you wanted to camp within view and decent listening distance of the stage you were able to' further out there were wooded camp sites' and further lay the "quiet" camping that some took advantage of as well. The pond seemed a little low' and compared to other years it was a "puddle" one attendee relayed to me. All in all' I was very impressed by the setup and organization of such a small event -- everything felt just right. Here are some of the highlights:
-Shameless Strangers started things off for the weekend -- the Plattsburgh locals were a fun loving rock band that reminded me a bit of Ween. Listen to "Handsome Man" or "Aliens" to catch my drift on that.

-The rock/electronic fusion of Sinecure was next up' and I was pleased to see that right off the bat there was such diversity of the sounds to come. These guys have a cool spaced out take on how live electronic should be played where it's not just four to the floor the whole time. That balance is lacking with most groups.
-Lucid played a very good funked out set. These local heroes got everyone going within the first few minutes of playing. There was an obvious reason people were here to see them. Their bouncing basslines and saxophone runs reminded me of everything I loved about ska music' and the harmonica hit me with so much soul. When their set was over you could tell people wanted more' and they would get that on day two' but we'll get to that soon enough! I started drinking Ouzo.
-Twiddle had some "Phans" going nuts during their cover of "Harry Hood" (with "Divided Sky" teases).

-I haven't seen them in ages it seems' and John Brown's Body is still great to see. Although I did cringe at the lyrics about smoking pot' I'm a square when it comes to lyrics like that I guess. It just comes off as a gimmick' even for a live reggae band. It's 2010.
-The late night act billed was Brothers Past' with "Dankfest" being canceled (what a name!) the Philadelphians were added to the roster. They didn't go on until about 1:45-2 AM' and the crowd was eagerly waiting. They played with a blinding ferocity. The re-worked "Dressed Up Worn Down" into "Too Late To Call" was brilliant (as most jams into T.L.T.C. usually are). "Dead Clowns" and "One Day I'll Disappear>One Rabbit Race" had some people going out of their minds. What a fantastic way to end day one at this festival' let me tell you! During this I ran out of Ouzo.
Day Two

-I woke up to Capital Zen. As I played a mildly sun-drenched game of bocce with some comrades' we heard these guys absolutely DESTROY Rush's "YYZ." We ended the game and caught the rest of their energetic set. Their guitarist was impressive. They reminded me a little bit like The Breakfast' a group who has performed at the past couple Pondfests but was not on this year's bill.
-Mr. Charlie & Blues For Breakfast came next' with the impressive playing of Yacavone on guitar and Adam King on keys. They were a Grateful Dead cover band that was actually enjoyable to listen to!

-Hot Day at the Zoo was fun' although their cover of "Foxy Lady" annoyed the hell out of me. Thank god for that standup bass player. Lucid's Jamie Armstrong sat in on their set adding the perfect accompaniment of brass to the bluegrass outfit.
-Garaj Mahal. JESUS CHRIST. They played one of the better sets of music I've seen in a very long time. Each person in this band excels at their instrument' and come together in perfect union. Their energy was relentless and I was floored by their musicianship. Keyboardist Eric Levy sent us out into space at times. Kai Eckhardt is so smooth and plays bass with every inch of his body and soul. Fareed Haque is one of the most amazing guitarists I've ever seen. It was nice to hear a drummer sing lead so well all while thrashing away at the kit. Kai had some ladies asking him to strip during the set' he showed them his nipple' they screamed. Incredible set -- can not wait to see them again. This group's creative fusion is like no other.
-When Chali 2na first took the stage I admit it didn't seem like it was going to work out for him. Within the first couple of songs he performed though' people began to drift towards the stage from the shadows and bonfire. As he grew more comfortable on stage' the crowd grew more comfortable with him. His performances of Jurassic 5's "Quality Control" and "What's Golden" with a band behind him were a thrill to hear.
-Lucid's second set was also the final set of the festival. These Plattsburgh rockers had the place bursting at the seams with energy. This band loves making music together' and this performance without a doubt overshadowed the one a day prior. Guitarist Kevin Sabourin shredded the stage down' it must have been me but I did not notice him playing like this the first night. And Jamie Armstrong can play the hell out of that sax! Andy Deller is methodic in his playing' layering organ and jazz sounds over the band's music perfectly. Lowell Wurster the percussionist/harp player has an amazing' throaty voice' and a tremendous knack for adding sounds to the music at perfect time. Chris Shacklett' jumping around like a punk rocker surprised me in the greatest way possible when he stood up to the microphone to cover the Talking Heads' "Psycho Killer." I have heard other groups play this song plenty of times' but this version was so fresh and original' he nailed it with ease. Drummer Ryan Trumbull looks like he was in the same punk band as Shacklett and played with an equally entertaining metal attitude that serves the band well. Chali 2na joined them on stage and flowed a bit over a couple jams. He seemed stunned with how they played with such speed/energy. You could see it on his face.
By the end of the set I was swollen from the onslaught of (heartfelt) music I had just witnessed. This band has so many flavors that work when combined it's not even funny. It is very understandable the draw they have and why everyone had their eyes and ears on them for so long. I will admit that after Garaj Mahal's set I wondered how they were going to pull it off' but they did and then some. Again' they know how to throw a party. Wurster and Trumbull are the brains behind the operation and they did it without putting themselves completely in the spotlight -- which I loved. Most groups when doing something like this would make it their festival. But they shared the stage with other artists rather then "letting" others perform. These guys have something going for them' something righteously Adirondack' and they wouldn't have it any other way.
related articles
Shows: Catskill Chill 2014
Shows: moe.down 15
Shows: John Brown's Body
Features: Camp Bisco 2013
Blog: On the Horizon: Camp Bisco 12
More on:
Lucid
,
Brothers Past
,
John Brown's Body
,
Garaj Mahal
,
Chali 2na
,
Twiddle
,
Blues For Breakfast
,
Hot Day At the Zoo
,
Spiritual Rez
,
Capital Zen
,
Sinecure
,
Shameless Strangers