Shows
Wormtown 2010
September 17-19, 2010
at Camp KeeWanee in Greenfield' MA
by Matt Solomon
|
photography by Dara Palermo
October 2, 2010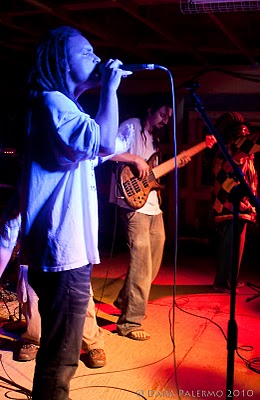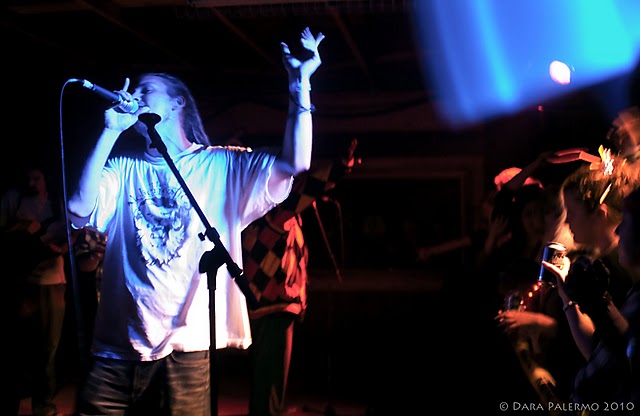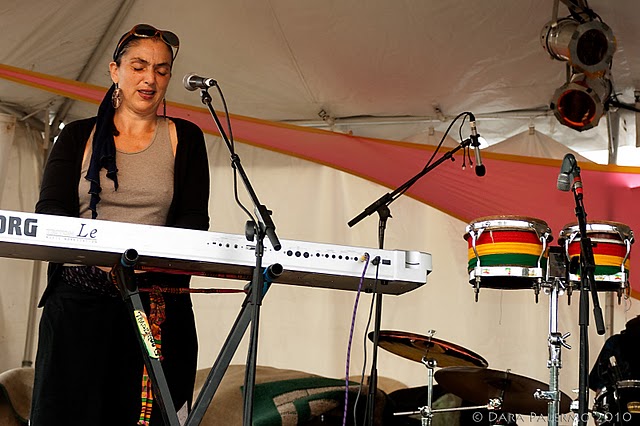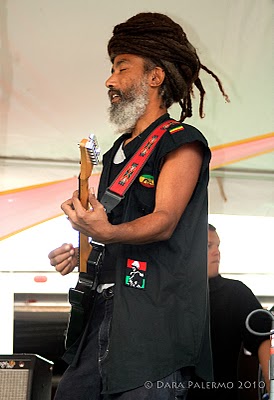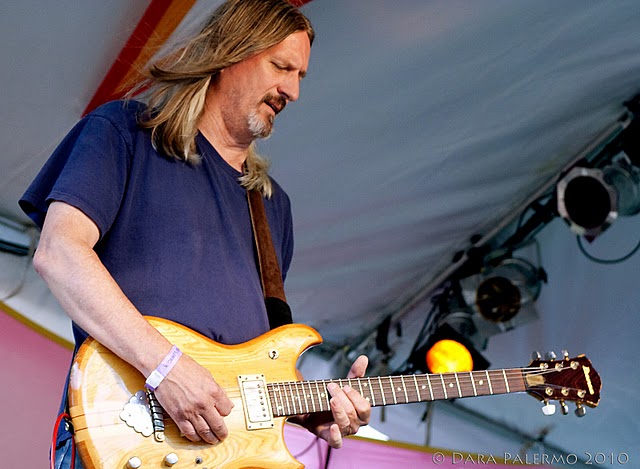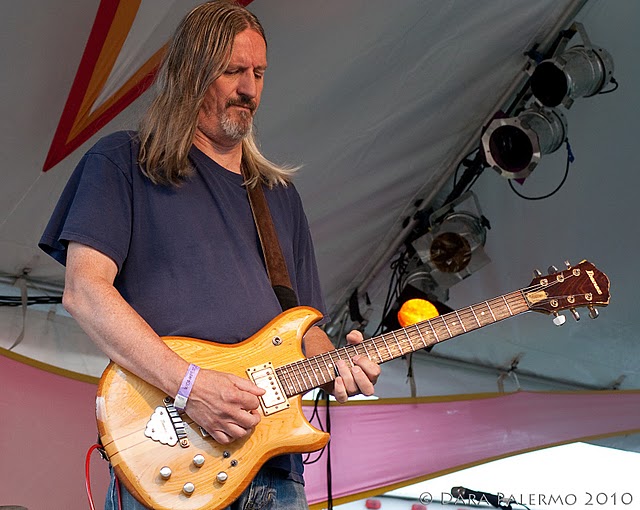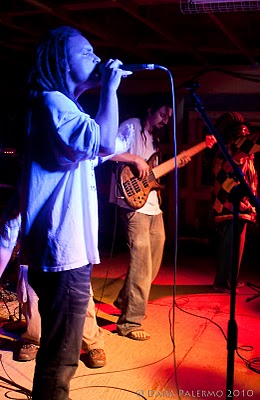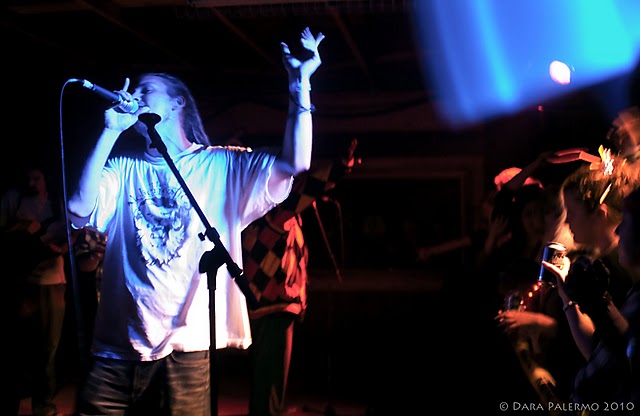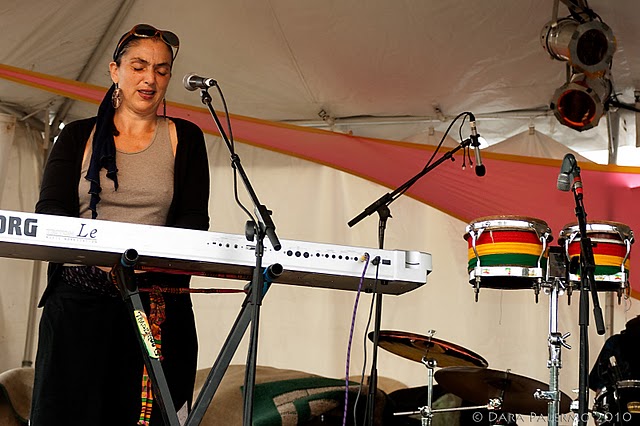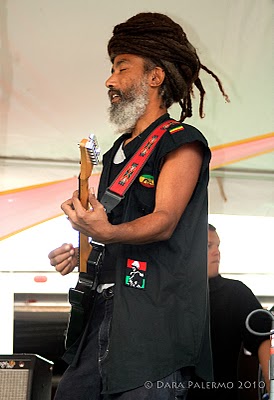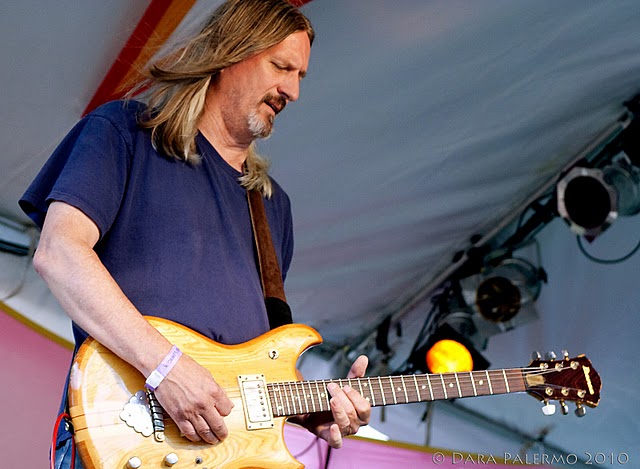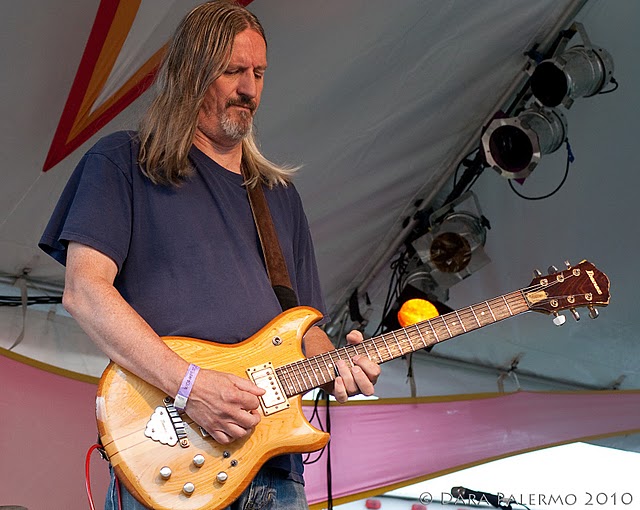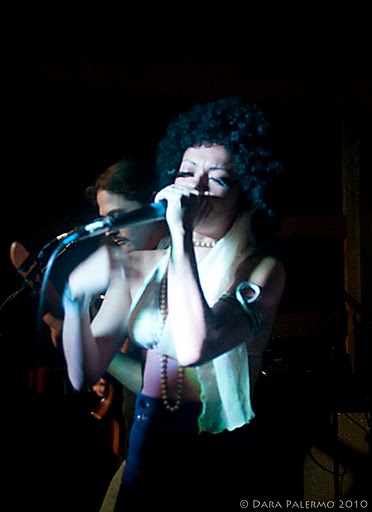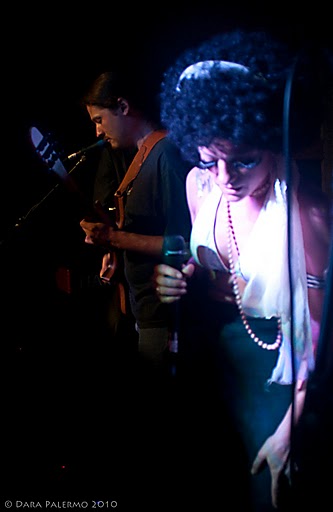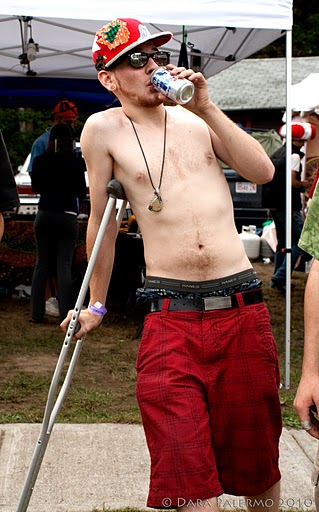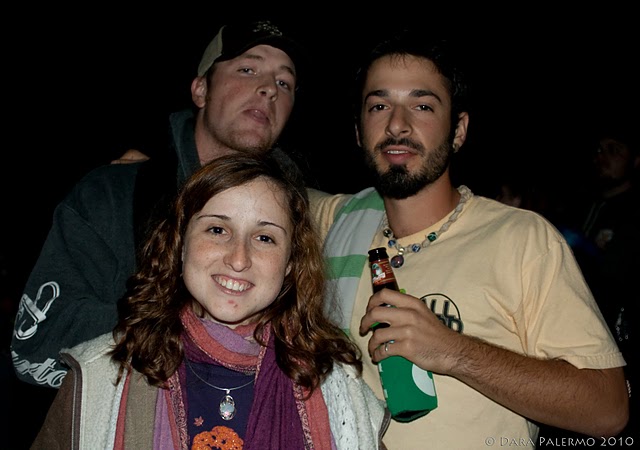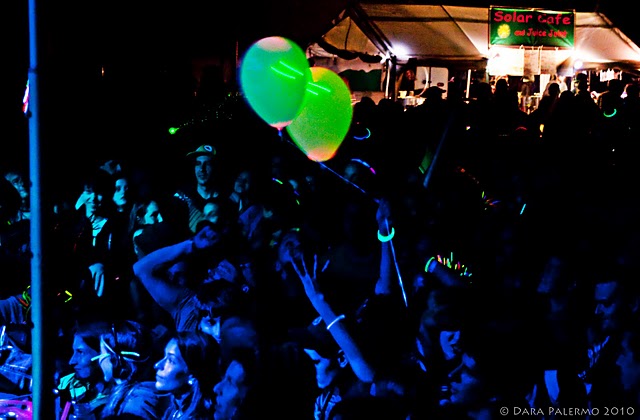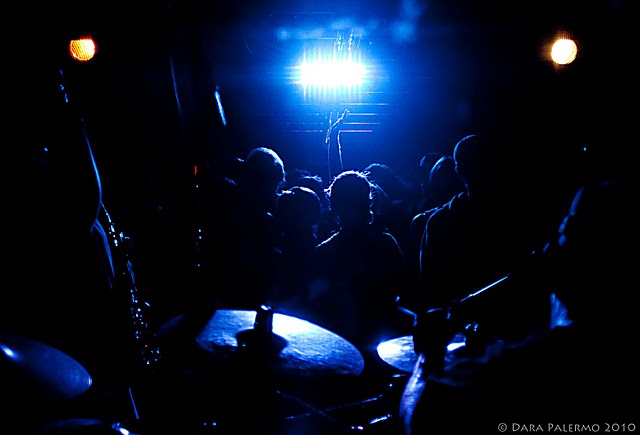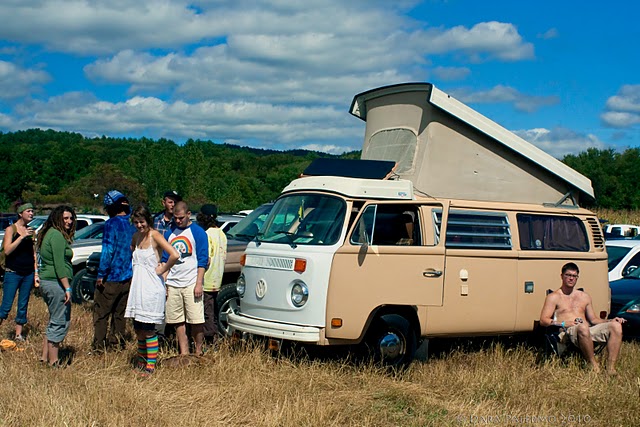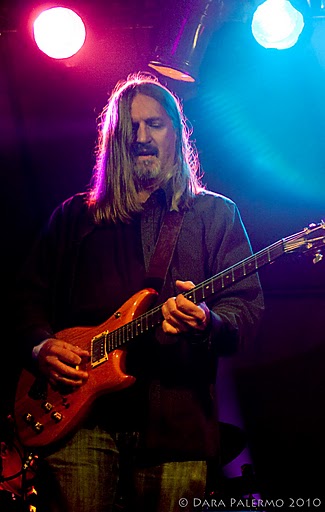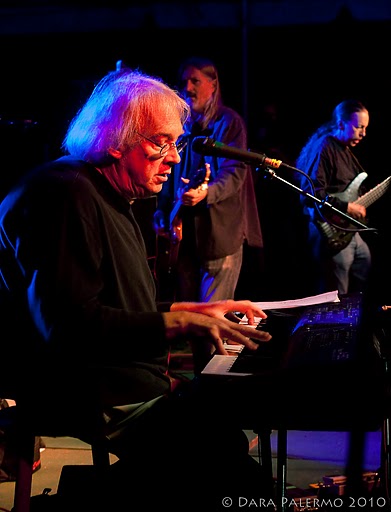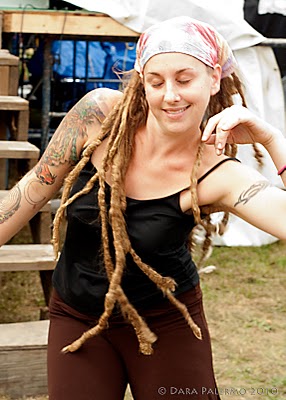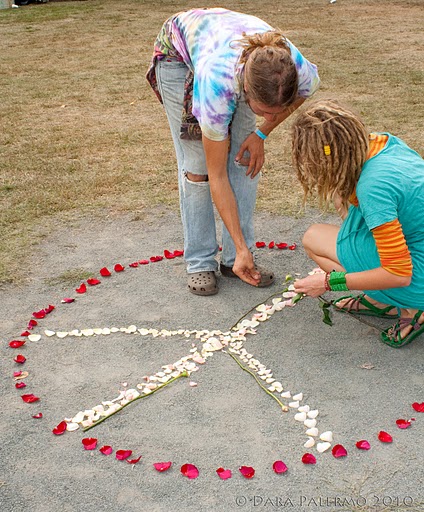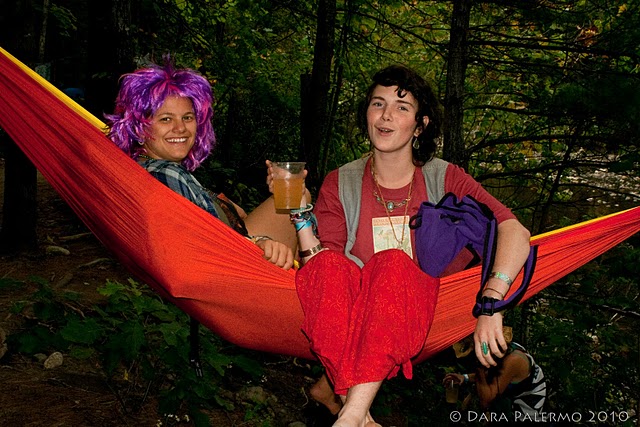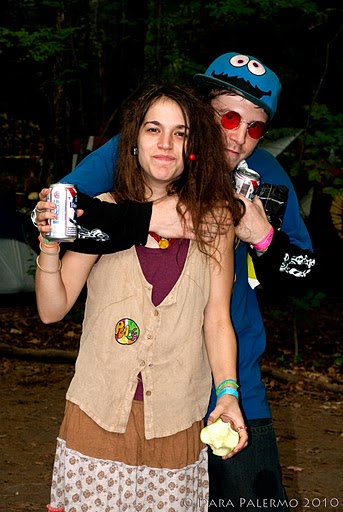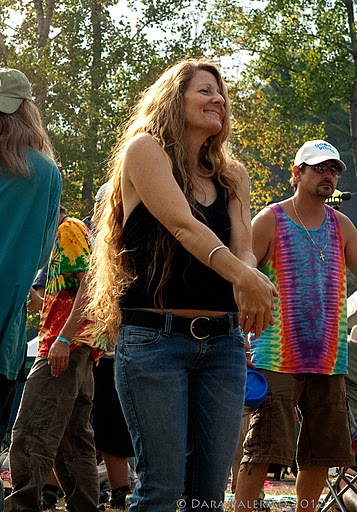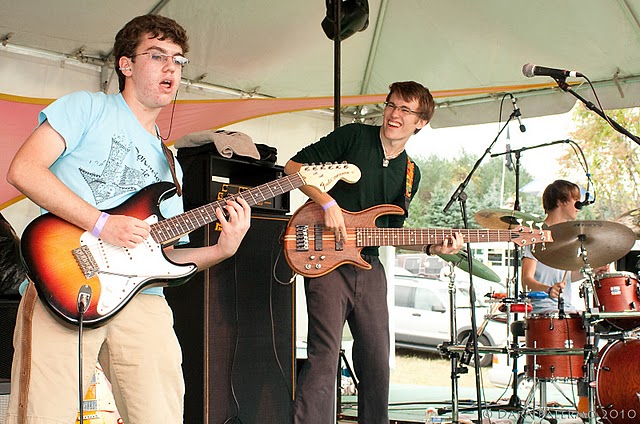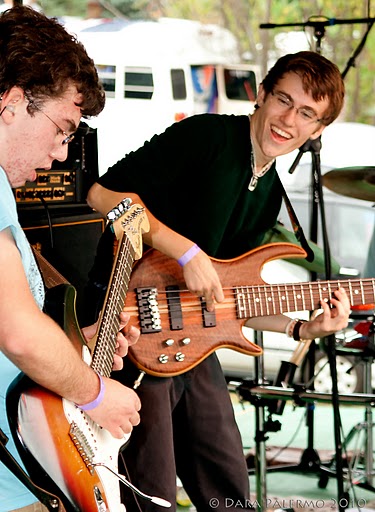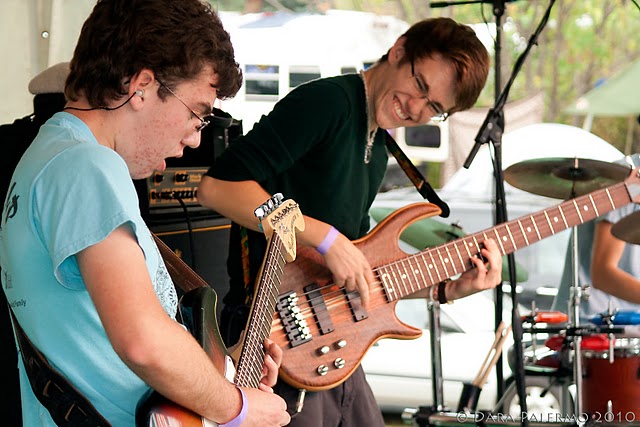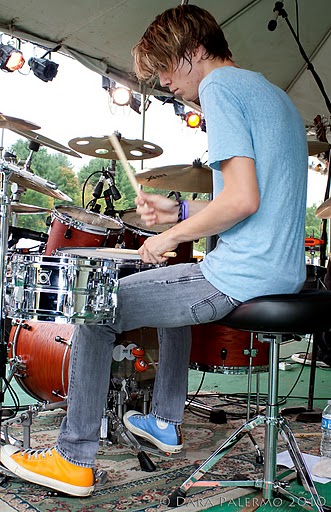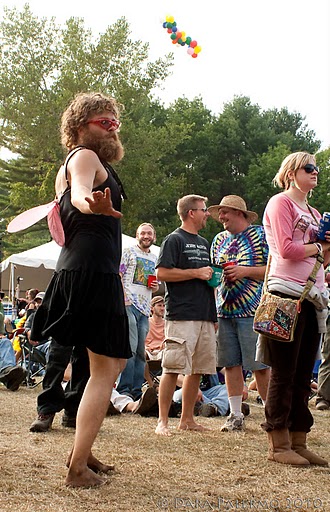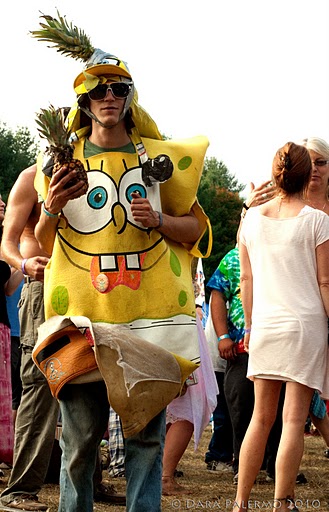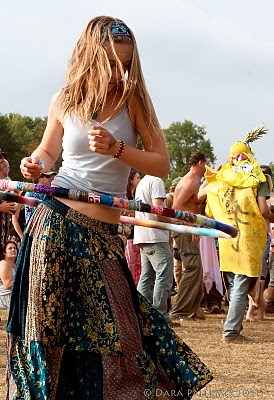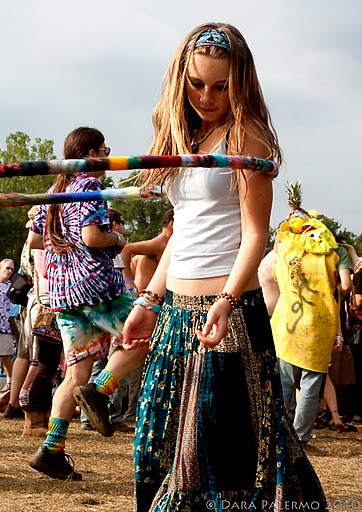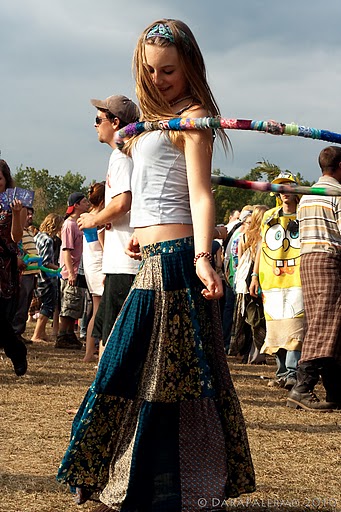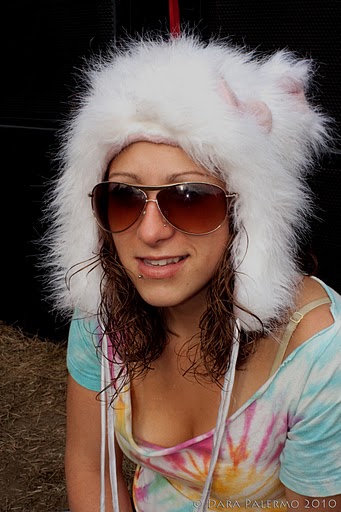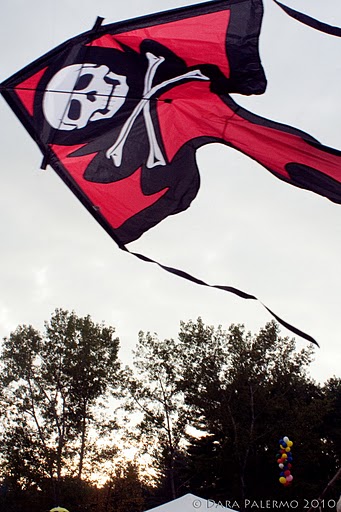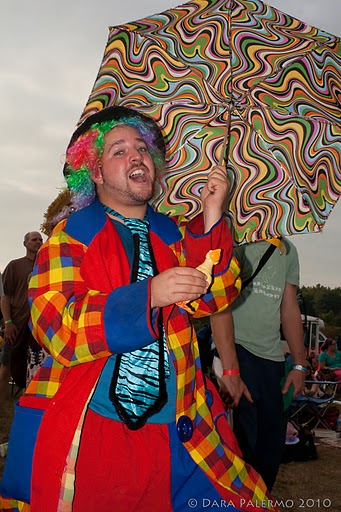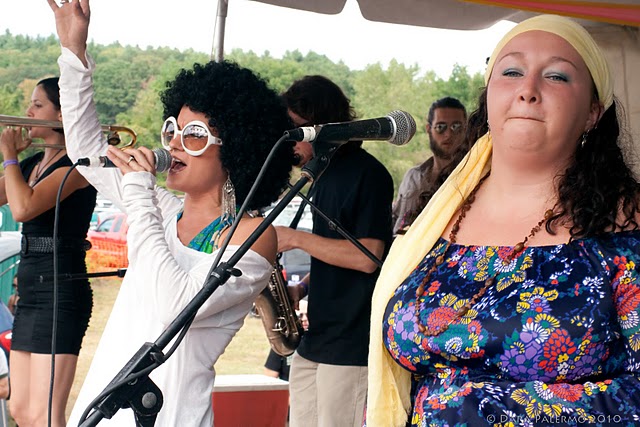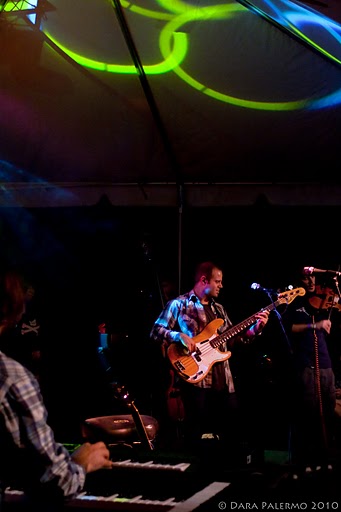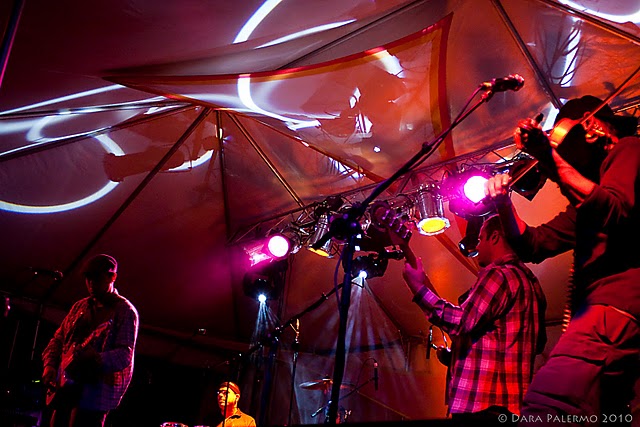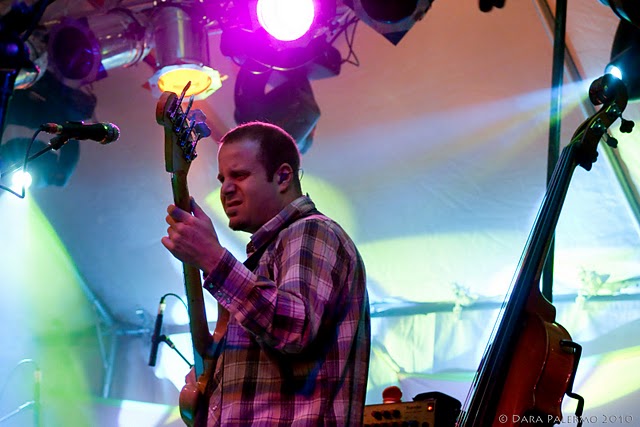 The 12th annual Wormtown Music Festival held from September 17-19 at Camp KeeWanee in Greenfield' MA' was a feral' non-stop celebration bursting at the seams with pent-up melodic expression and excitement. Music wafted thru the wooded campgrounds like a supreme' impermeable force. Late night cabins thumped with drum & bass as hot & steamy bodies shook till the last sweet note. An enormous bonfire' tended by Chris (Wormtown's very own fire-tender)' raged in the common till well past dawn' pumping Wormville's heart and soul.
Seemingly everlasting' Wormtown has the feel of something out of Lord of the Rings like an annual hobbits harvest festival. It's a place to kick back and let go and for those who keep coming back' they wouldn't have it any other way. Every year there might be a slightly different lineup and as always a few curious patrons will come and go' but the overall essence of the whole thing goes unscathed. The dedicated core Wormtown family keeps coming back. A big part of this core includes the faithful fans of Max Creek who were rewarded for their loyalty with over seven hours of music from the band over the weekend. Creek fans young and old grinned wide' trenching in for the long haul as some of the younger crowd retreated to the fire or the enchanted forest in search of what they described as faster' more upbeat' more danceable music (electronica? dub-step? or whatever it is the kids are listening to these days).
Luckily' in Wormtown there's always music to be found and a new friend to be made just around the bend. But the true spirit of it all is not always apparent on the surface -- it can often be hidden within the shady contours of the woods' down by the gently flowing creek and in the raspy voices of the bridge trolls at 9 am when you're just trying to find the way back to your tent. It's in the eyes and voices of the folks building rock sculptures down below the banks' basking in the sun on the smooth' rocky river bed' traveling from far and wide to share in this moment of time with other good-hearted' well-intentioned friends.
But what really ties Wormtown all together' besides the people' is the music and as usual Wormtown had an eclectic blend of old time stalwarts and fiery up-and-comers. There were jam bands' acoustic singer-songwriter ensembles' solo loop-station artists' classic rock & roll bands' electonica' funk' reggae' hip-hop and yes even a dub-step DJ.
Out of Ithaca' New York' the electronica infused rock quartet' Jimkata' tore it up during their Friday night main stage set utilizing heavy synth' upbeat' untz-y drum and bass rhythms and wailing guitar riffs. They're at times heavy and distorted bone rattling rock & roll stew can also be highly danceable as well as warm and caressing.
The Ryan Montbleau Band headlined the main stage Friday night with their funky' fresh blend of lyrically crafty acoustic rock. The Boston based quintet has come a long way from their days of playing smoky New England dive bars and continues to grow in musical and lyrical creativity. Their Wormtown performance was an inspiring' high energy experience that even at night made one feel like they were dancing in the sunshine. The band demonstrated impressive instrumental chops as well as the uncanny ability to simultaneously get you dancing and get you thinking about their clever' thoughtfully written lyrics.
Opening the Wormtown Cabin Friday night was the Pioneer Valley's own hip-hop' reggae' soul wrecking force' The Alchemystics. They gracefully straddle genre lines and bend industry standards all while sending a positive message thru uplifting' poetically crafted lyrics. The eclectically assembled Amherst/Northampton based ensemble also owns its own recording studio' Northfire' in Amherst' MA and has recorded Moses & The Electric Company and OTV (Both University of Massachusetts Amherst bands played At the River Worm Café stage in the woods Sunday morning) in addition to Dead Prez' Little Brother' Mr. Vegas' Midnite' and Fear Nuttin Band. The Alchemystics have also been known to play free shows throughout the Valley such as Amherst's annual Extravaganga celebration. They plan on touring the Northeast ski resort circuit this winter and possibly playing out West in the not too distant future.
Jeff Bujak' the Northampton' MA based keybordist/producer/composer' made one of the biggest impressions on the weekend with his slightly-earlier-than-last year cabin set. Bujak had fans packed in tight and cozy Friday night as he blasted us with his unique style of Intelligent Dance Music (IDM). Bujak's music has developed many new twists and turns since last Wormtown and his fanbase seems to be growing exponentially. His cabin this year was literally overflowing with sweaty' throbbing bodies and he seemed extremely satisfied and comfortable in the spotlight. An experimental and improvisational journeyman' Bujak also blends elements of pop' rock' dub' house and jazz' occasionally sampling from artists such as Michael Jackson and Rage Against The Machine.
Rhode Island's own' Sauce' rang the funk out of their sunny Saturday afternoon set' blending an eclectic mix of horns' vocals' bass' drums' keys and guitar. Chelsy Lau' the mysterious frontwoman in the curly' black wig' stole the show with her impressive stage presence and powerful pipes. The Grooveline horns also had an extremely einfluential impact' pushing the funk to new heights through a well-orchestrated mix of trombone' tenor sax and trumpet.
Other bands to make an impact on the weekend included The Brew' Seed' The McLovins' NY Funk Exchange and Wormtown's very own love child' the fashionably late' but ever charming Zach Deputy.

Overall' Wormtown 2010 was a great success filled with exuberant music' friendly people and crisp' pleasant fall weather. But for those dedicated individuals who truly believe in the Wormtown ethos' the spirit didn't die down as the weekend rolled to a halt' it lives on eternally and is present in our everyday lives. In the words of Robert Hunter "we can share what we got of yours 'cause we done shared all of mine." This is what the festival spirit is all about' neighbor helping neighbor' friend helping friend. It's people caring about one another and the manifestation of that love through art and music. This is the power Wormtown has over people. This is why we keep coming back.