Blog

Pavement's "Blue Hawaiian" - Stephen Malkmus vs. James Carter
by Mike McKinley
September 15, 2010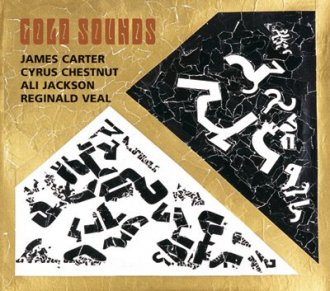 A few things that I've missed: Pavement in the 1990s and the jazz tribute band/record Gold Sounds from the mid-2000s.
There's no time like the present though. I'm seeing
Pavement
for the first time in NYC next week and to say I'm excited is an understatement. It feels surreal to be seeing them play live' even though I didn't get into them until long after they broke up.
As for Gold Sounds' a friend just told me about this project' and soon after I came across this video for "Blue Hawaiian." But first' listen to this live Pavement version (I don't know where and when it's from) -- thanks to
Lynn Guppy
for passing it along. I just love the space and guitar playing' it sounds like they could stretch this out for another ten minutes it's so good.
Pavement - "Blue Hawaiian"


And here's Gold Sounds take on the same tune. Hearing a group get all jazz on Pavement tunes? Yeah' seems strange. But when you have a group with saxophonist James Carter' pianist Cyrus Chestnut' drummer Ali Jackson and bassist Reginald Veal' chances are the shit's gonna get outrageous. Here's their take on "Blue Hawaiian" where James Carter takes it out.