Blog

The Village Voice Takes a Look at the Nitrous Mafia
by Mike McKinley
July 6, 2010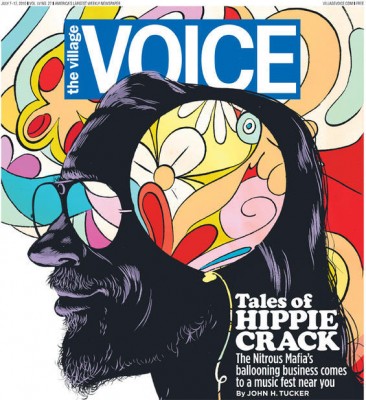 Anyone who has hit a summer festival in the past few years has seen the growing' highly organized "Nitrous Mafia" take over.
The Village Voice goes in-depth about the nitrous scene in their cover story this week.
They interviewed everyone from Tea Leaf Green's guitarist Josh Clark, Umphrey's McGee's road manager Don Richards, label manager/publicist Kevin Calabro, festival security guards to the dealers and ex-dealers themselves. It's the first in-depth piece I've seen about these dealers capitalizing on the scene. This group is very well-organized, aggressive and can be potentially dangerous. They're pretty much the antithesis of the scene and have absolutely nothing to do with the music. Yet' they're banking.
I interviewed moe. guitarist Al Schnier recently (to be published later this week) and we discussed the nitrous infiltration on the scene:

I've sort of had a keen eye on the nitrous scene and just been sort of watching it. I've written about it from time to time' and I've blogged about it. I'm just trying to keep an eye on it. That's the one thing that kind of freaks me out. It's one thing when people are coming to the show and sort of do what they do' it sort of stays within the community. But when our community is targeted just by a bunch of thugs from the outside who see this as an opportunity to prey upon the scene and cash in on it' and have really little regard' I mean it's just absolute disregard for the people. Then it starts to get really creepy and you see the full seedy element that comes in. And I want to have nothing to do with that whatsoever. So' they're a very powerful group' and it's something I want to prevent at all costs. And you see it happening at different festivals and events and I want to make sure that it is not something that enters our world whatsoever.
Al's take reads similarly to the entire piece in the Village Voice. My recommendation? Like anything else in America' be a good consumer. Stop buying shit from shitty people.