Shows
Mountain Jam 2010
June 4-6, 2010
at Hunter Mountain in Hunter' NY
by Andrew Francke
|
photography by Richard Gastwirt
June 16, 2010
page 1 of 2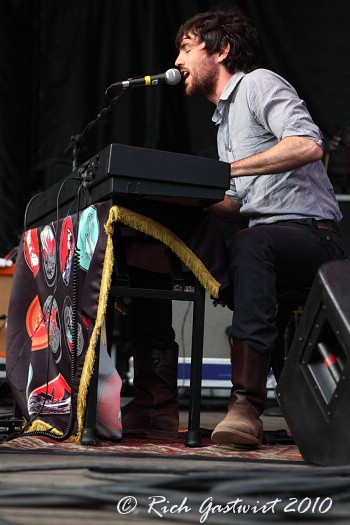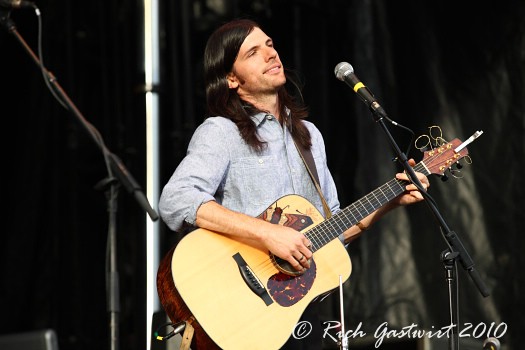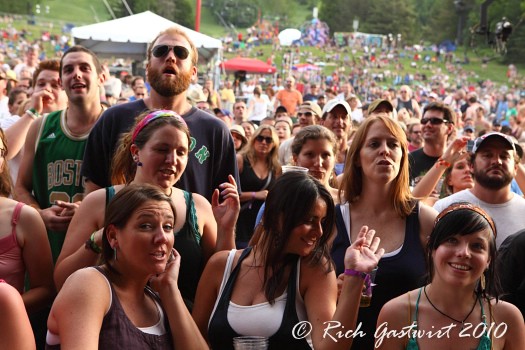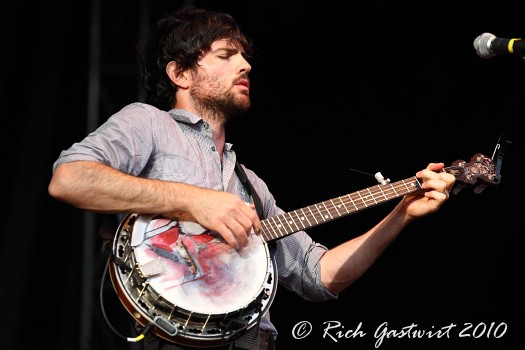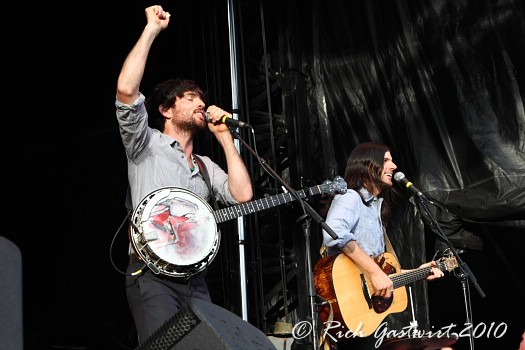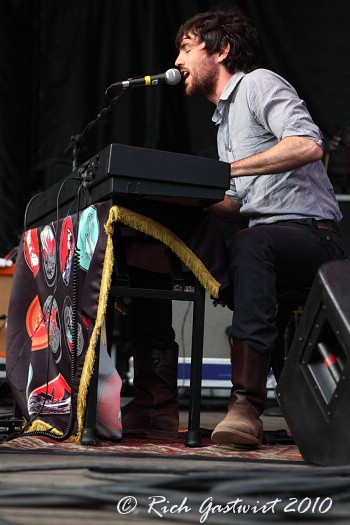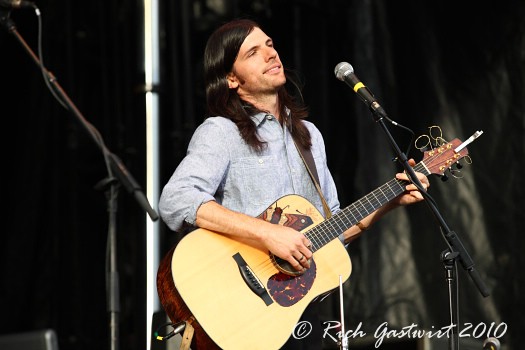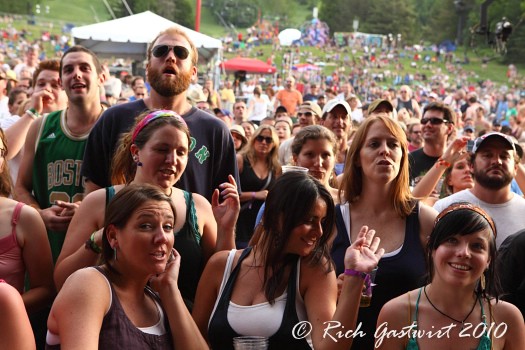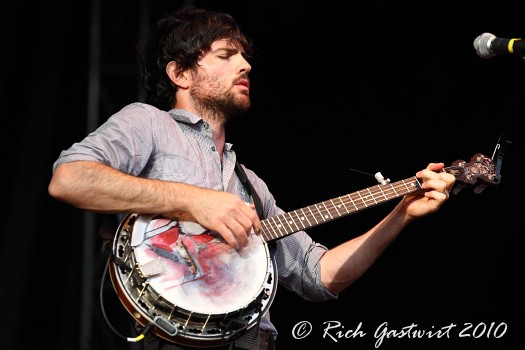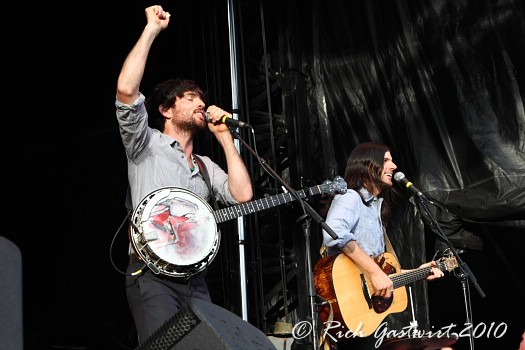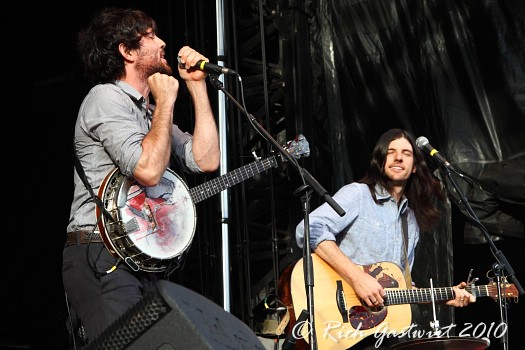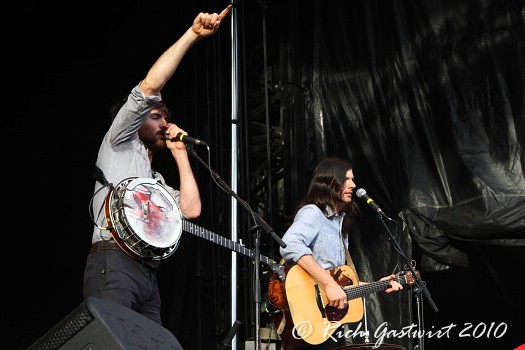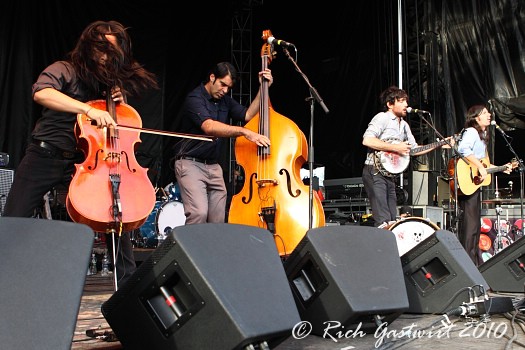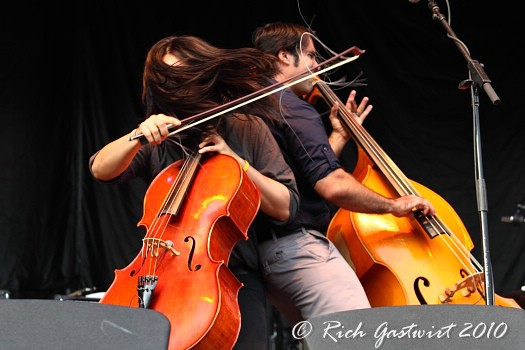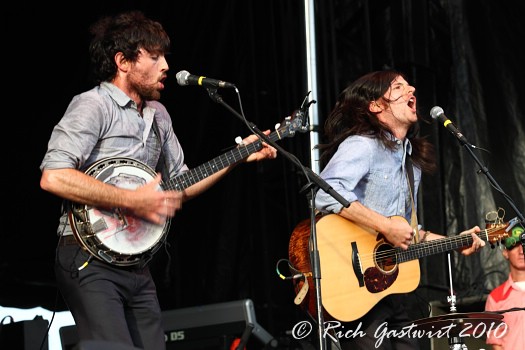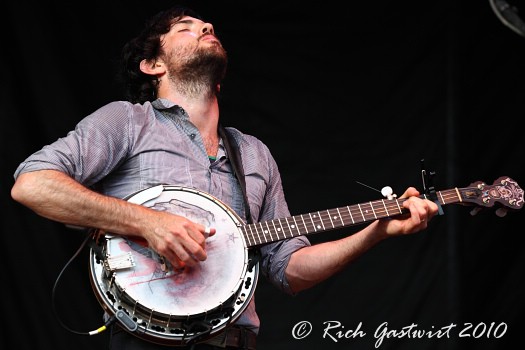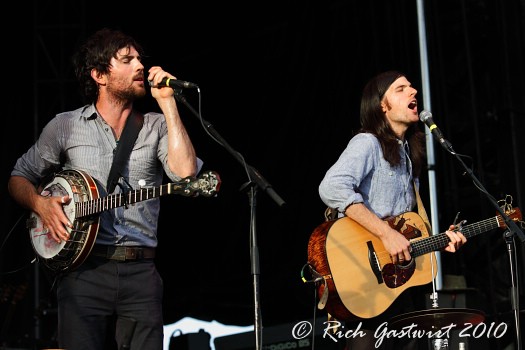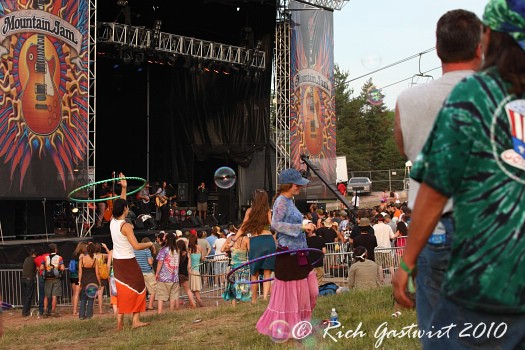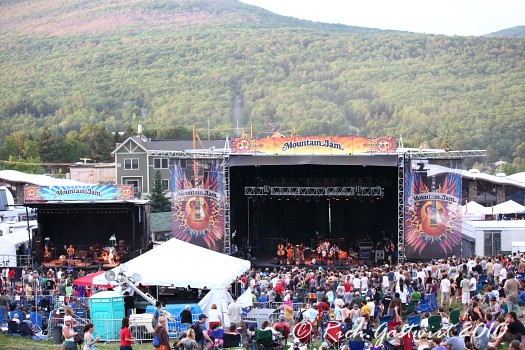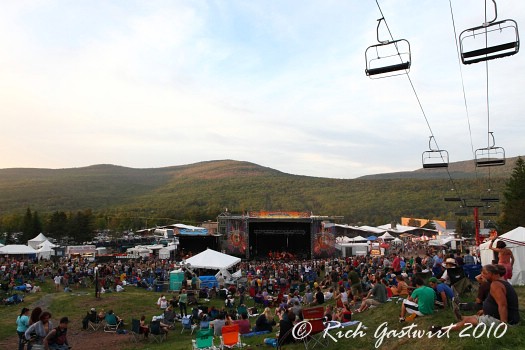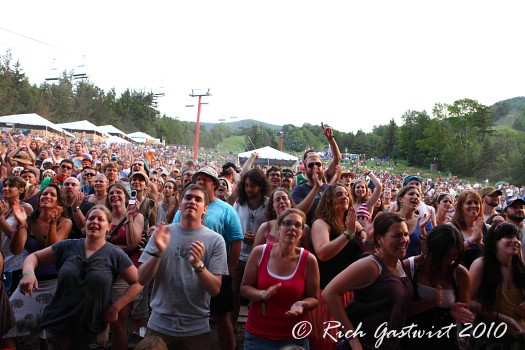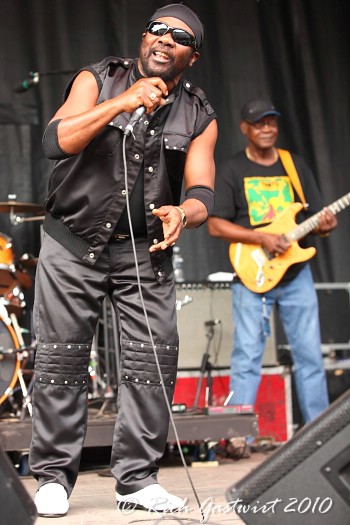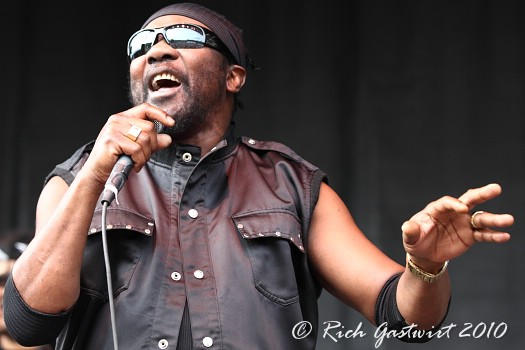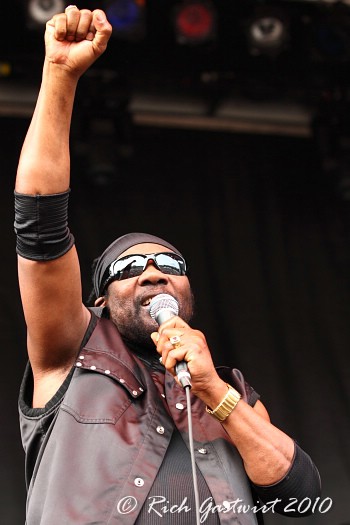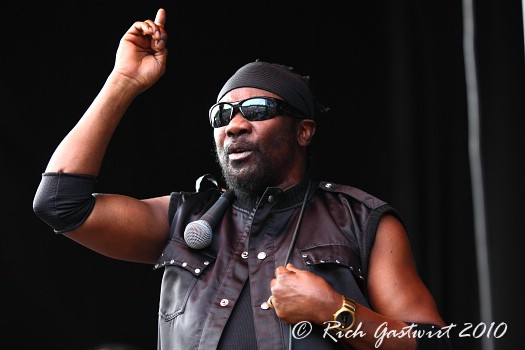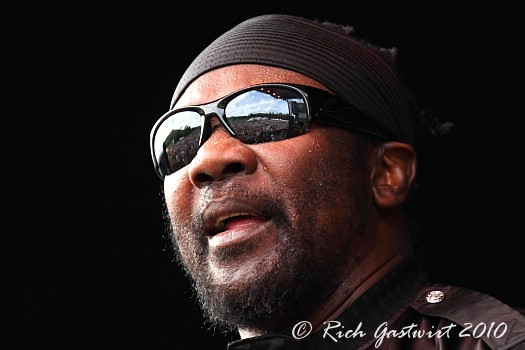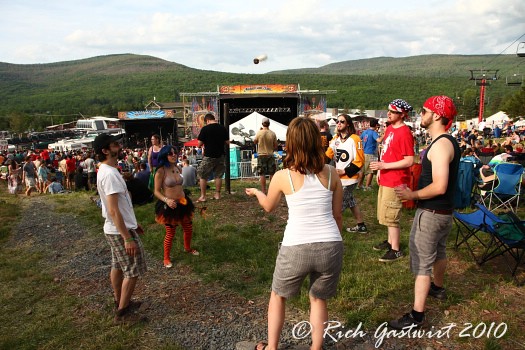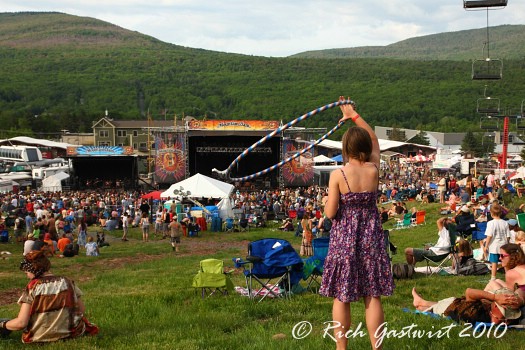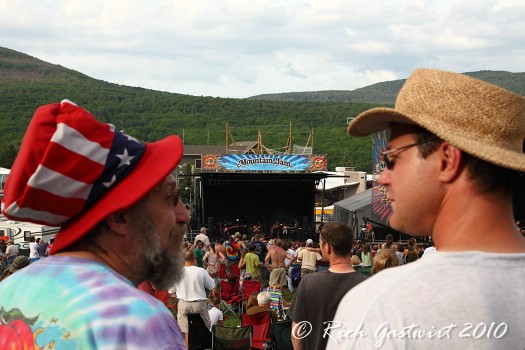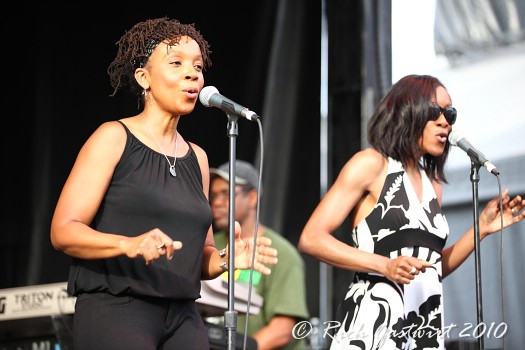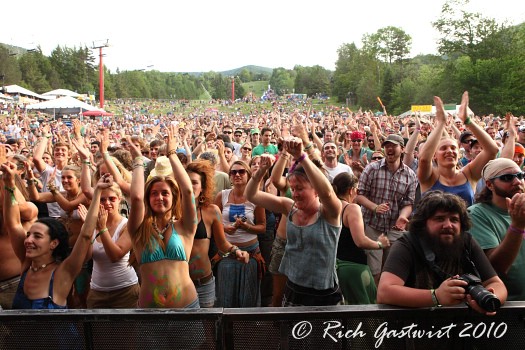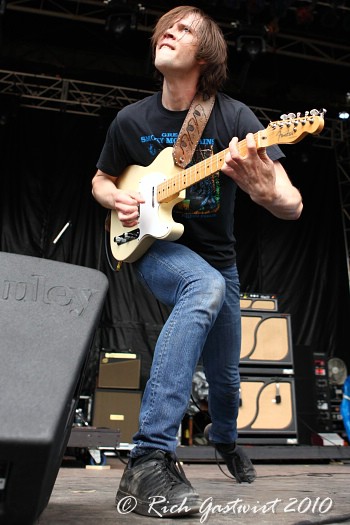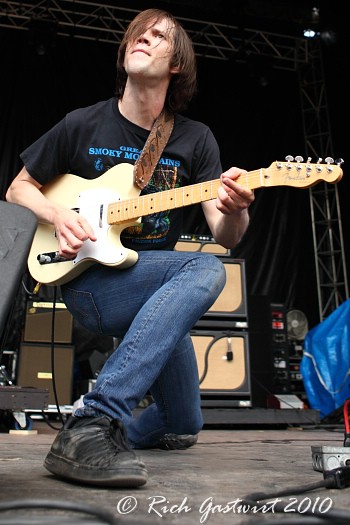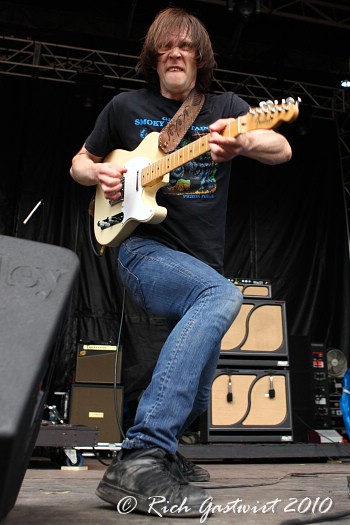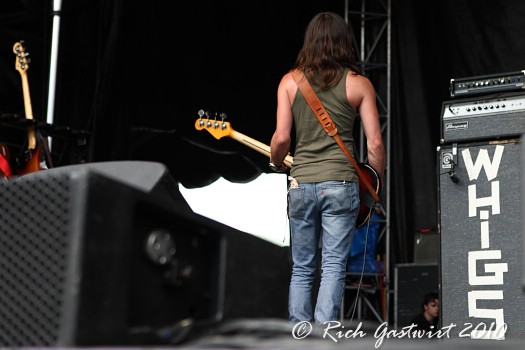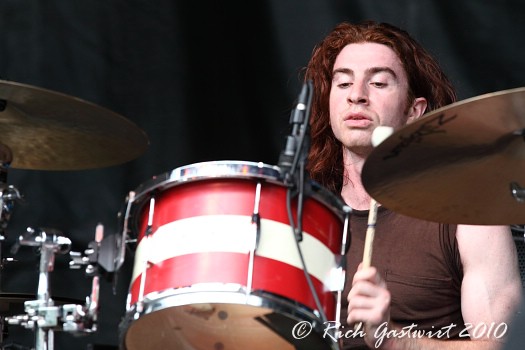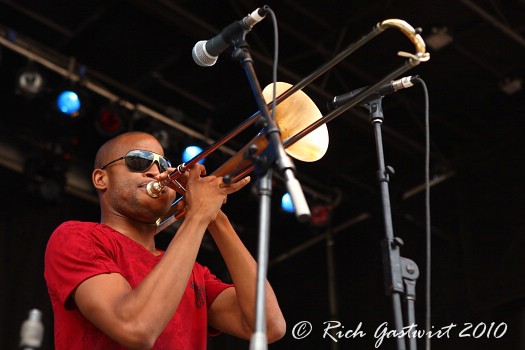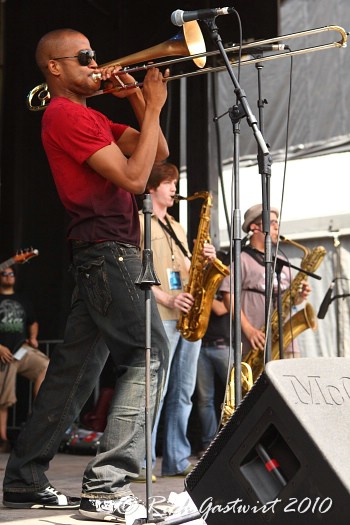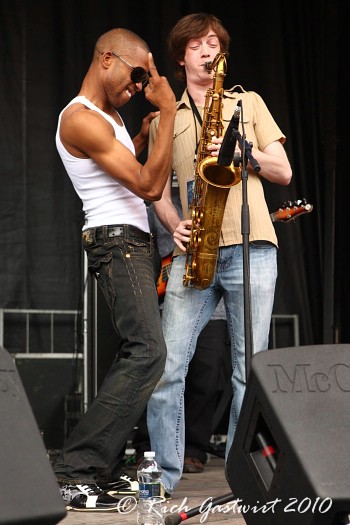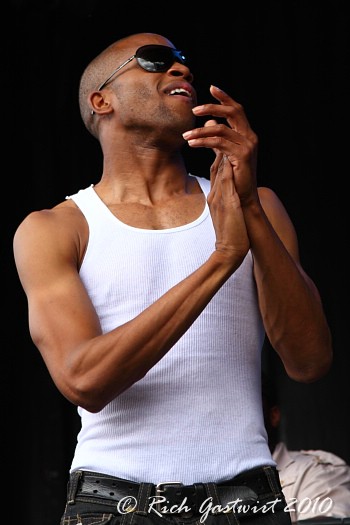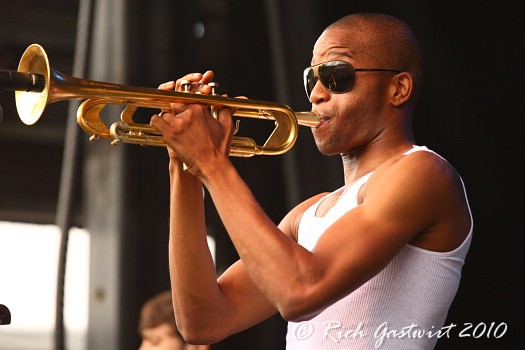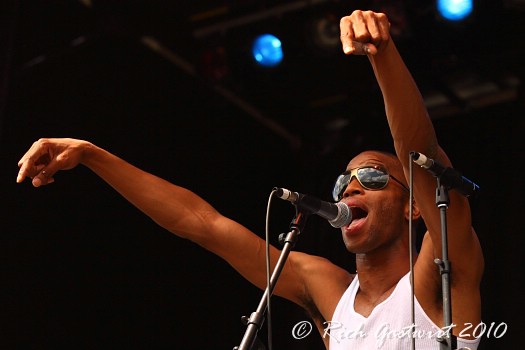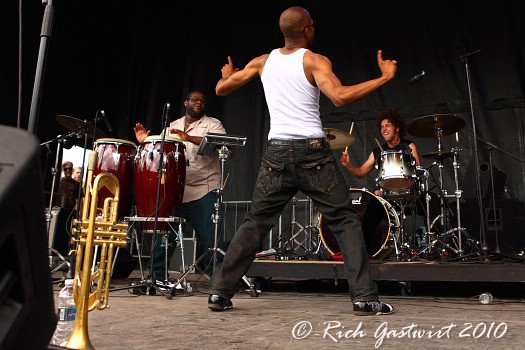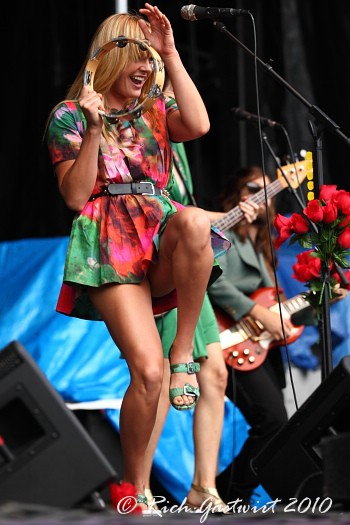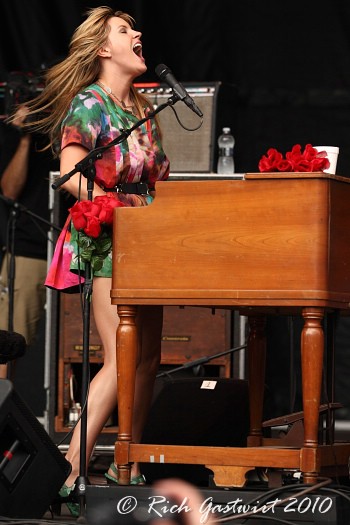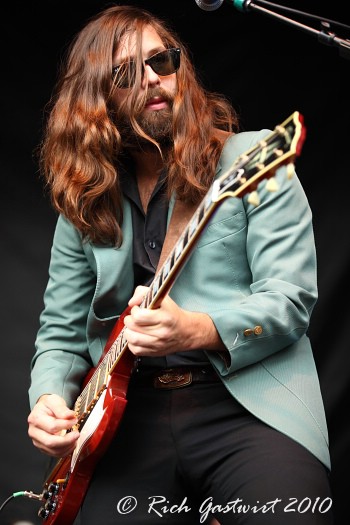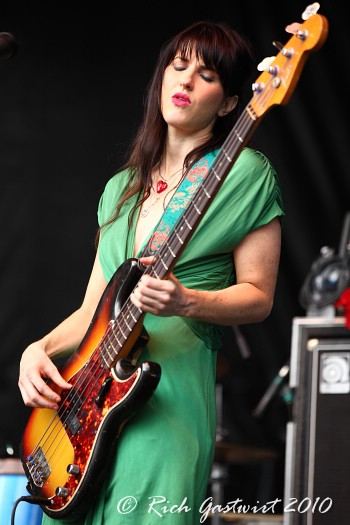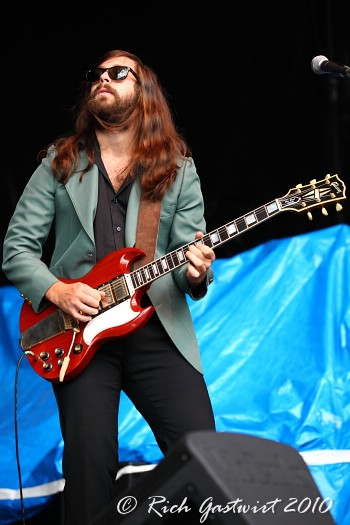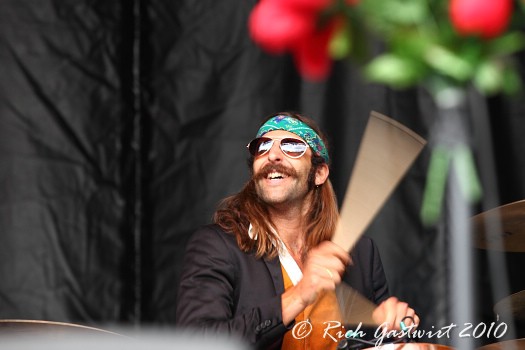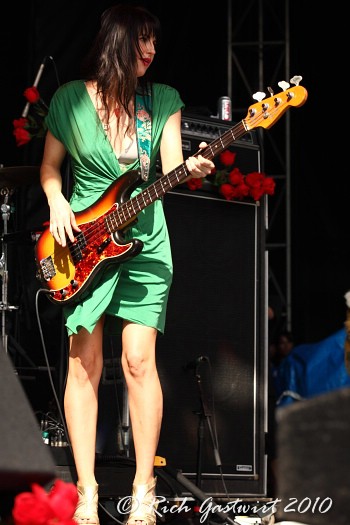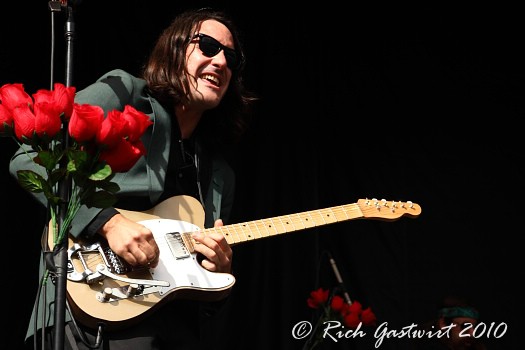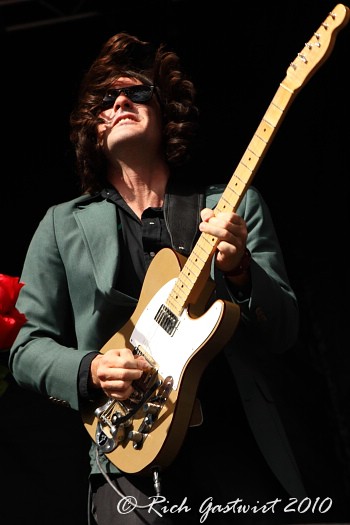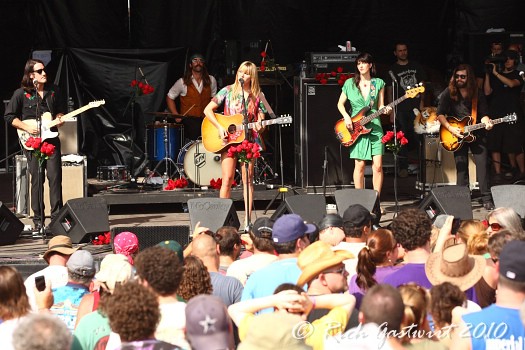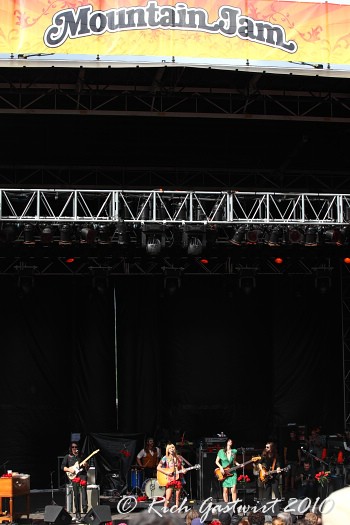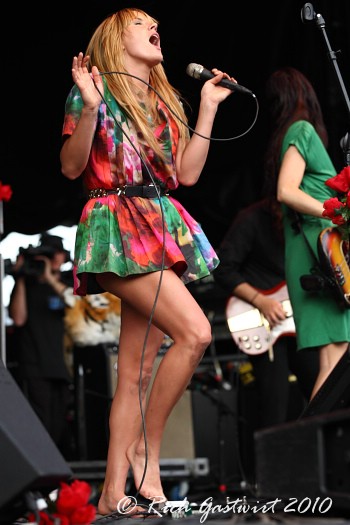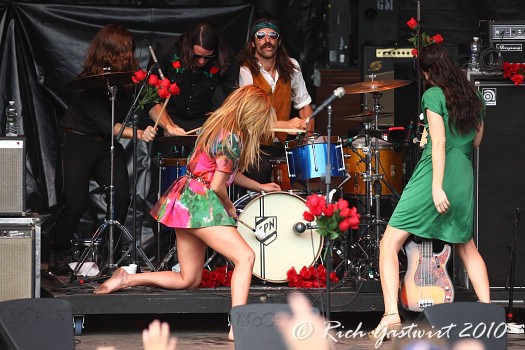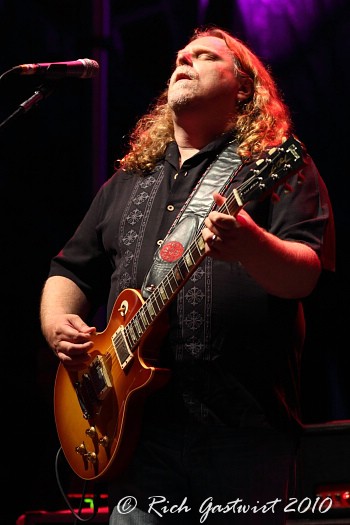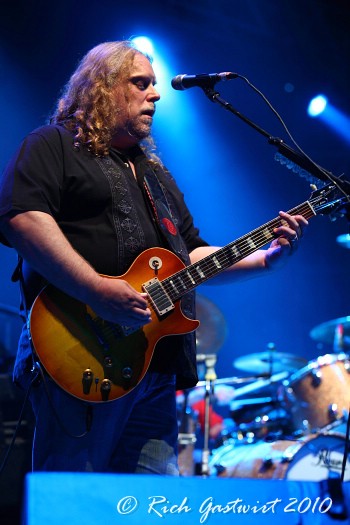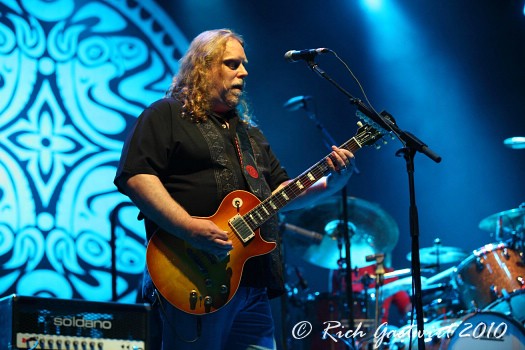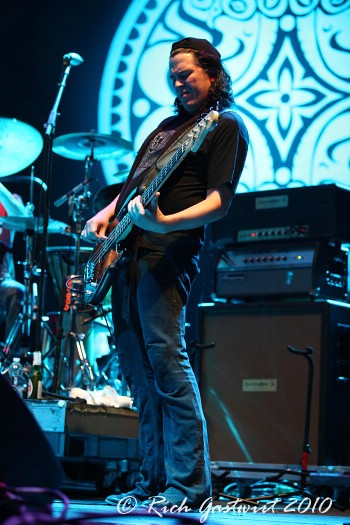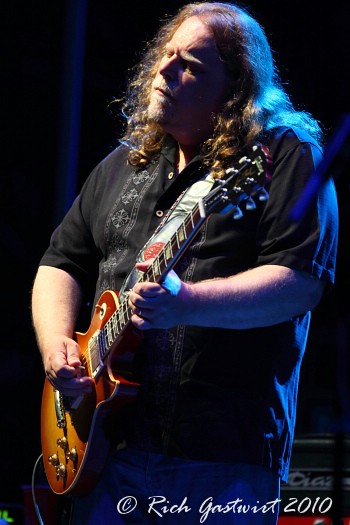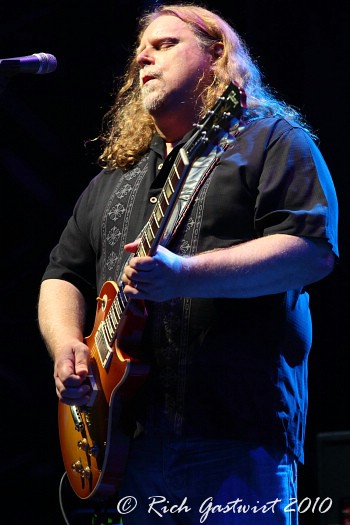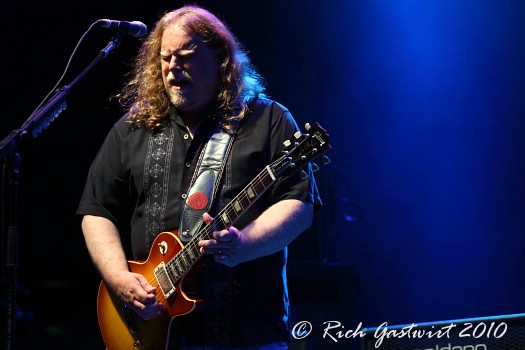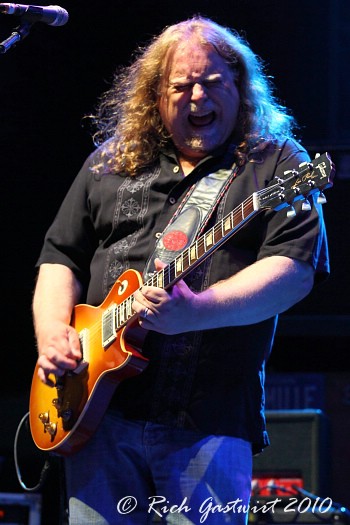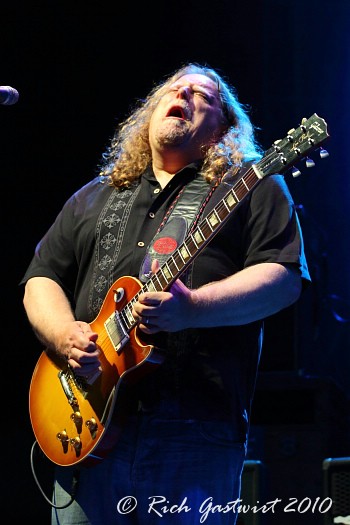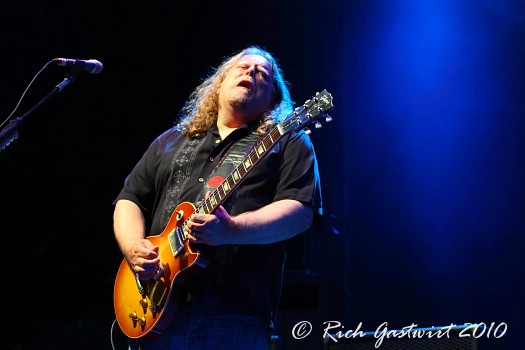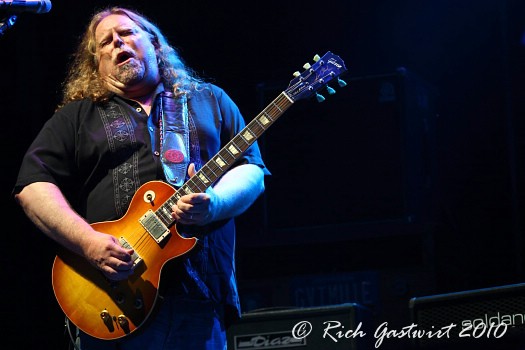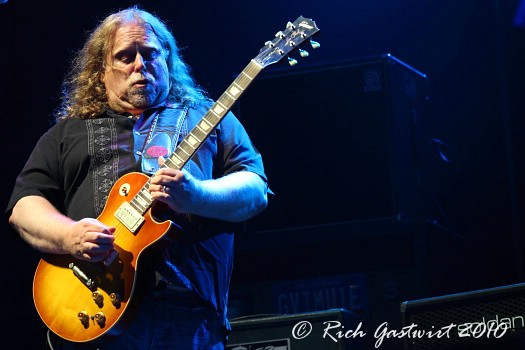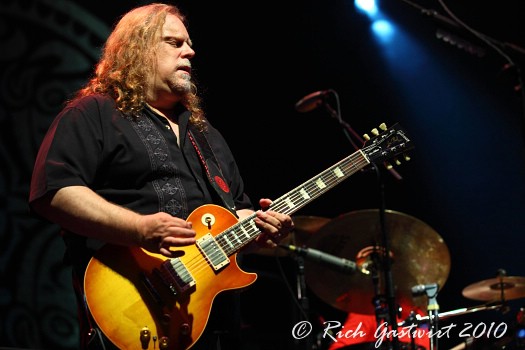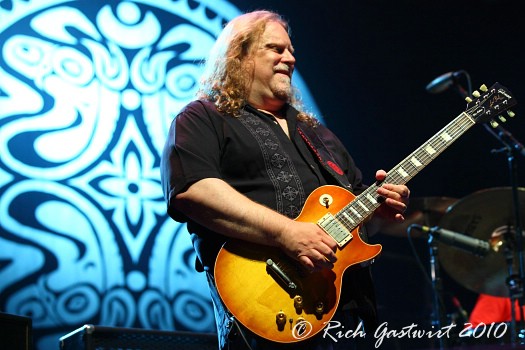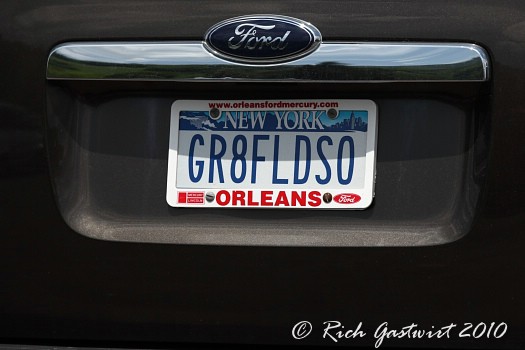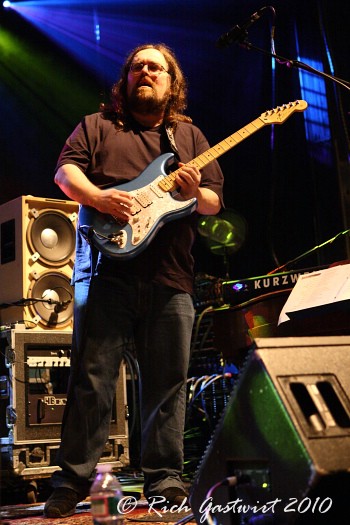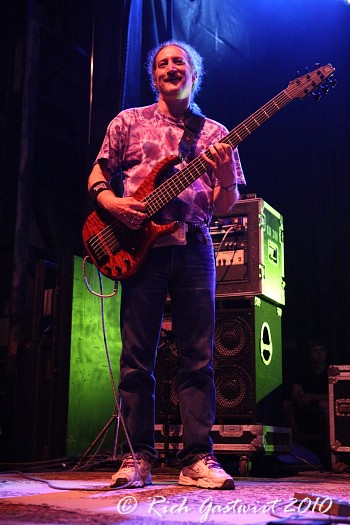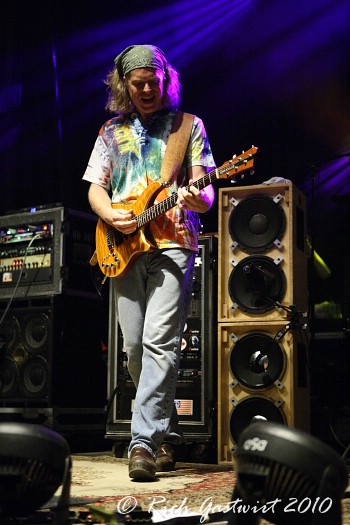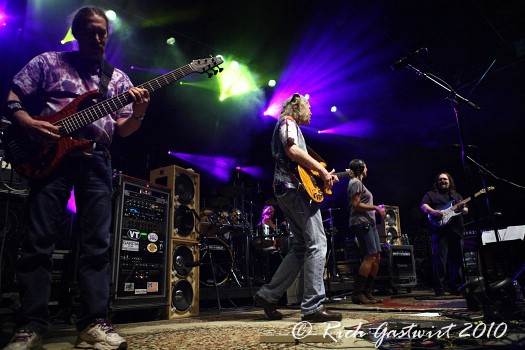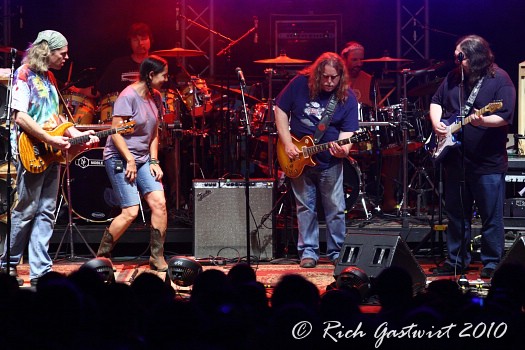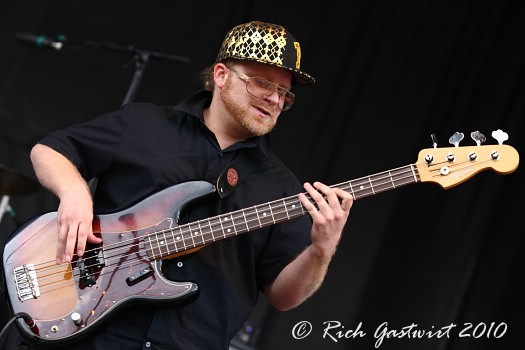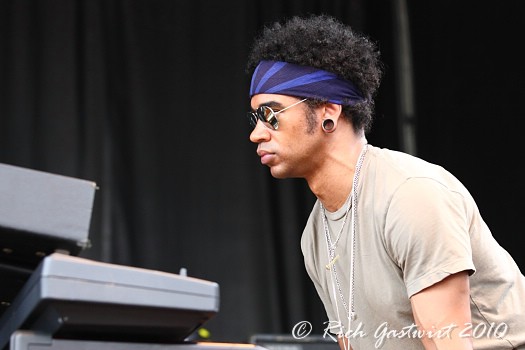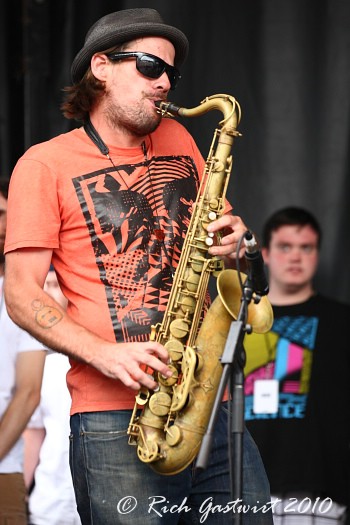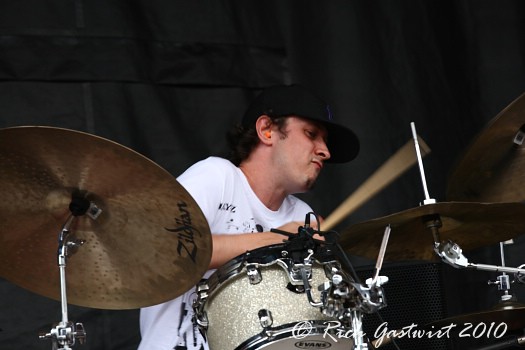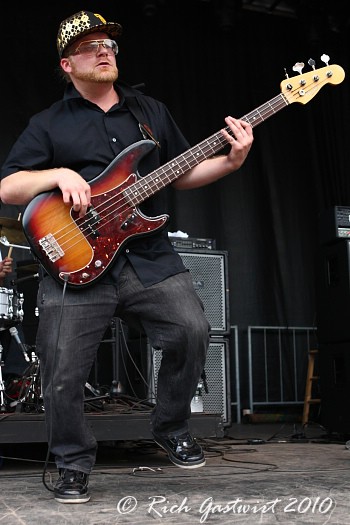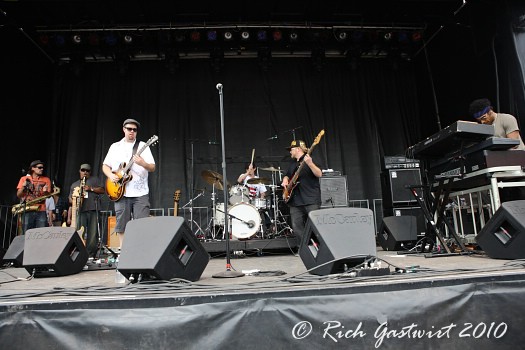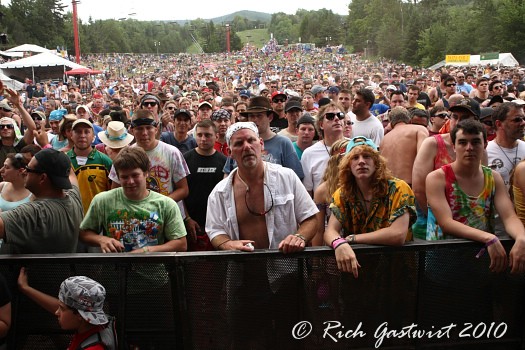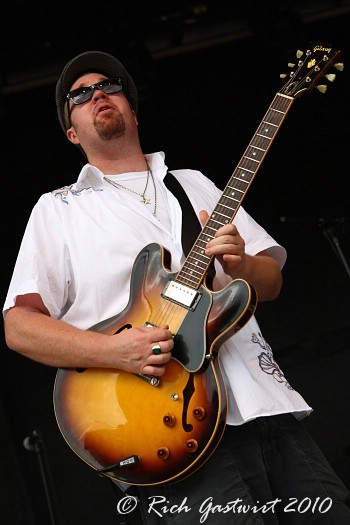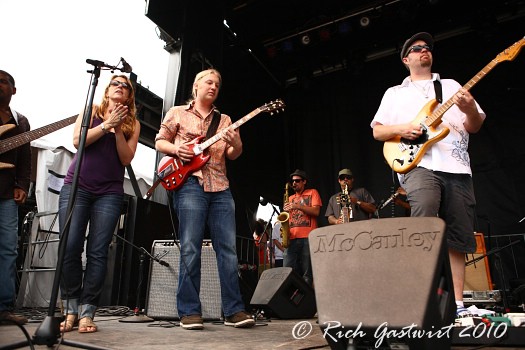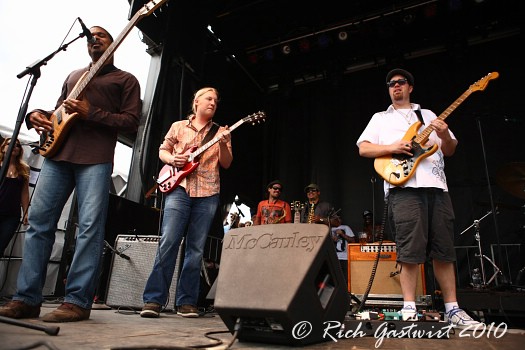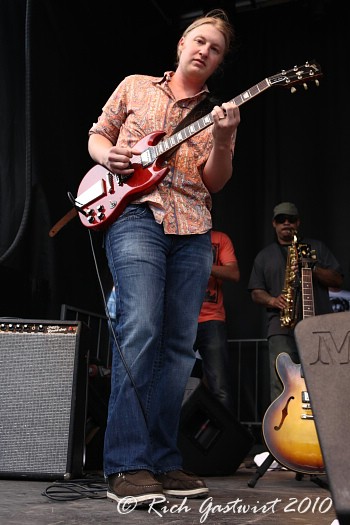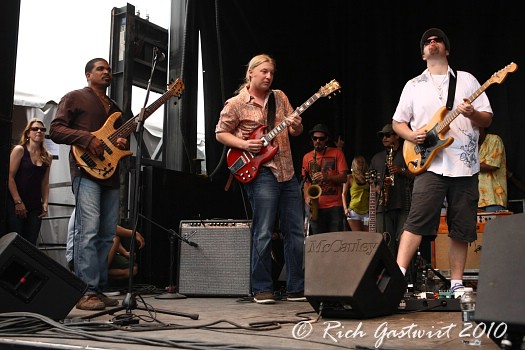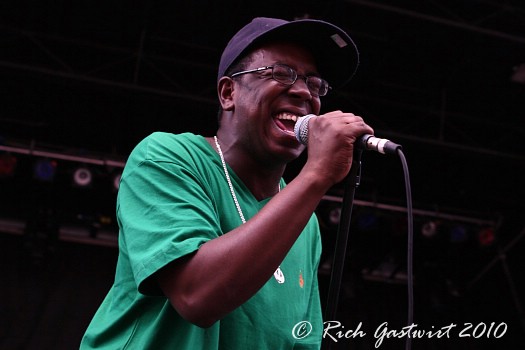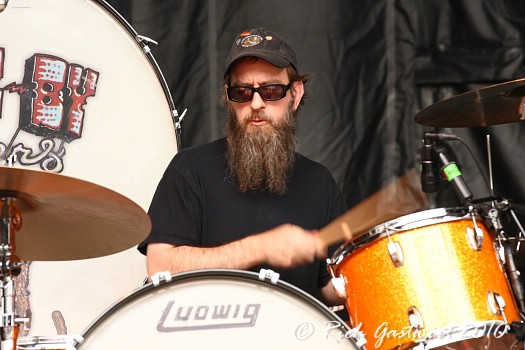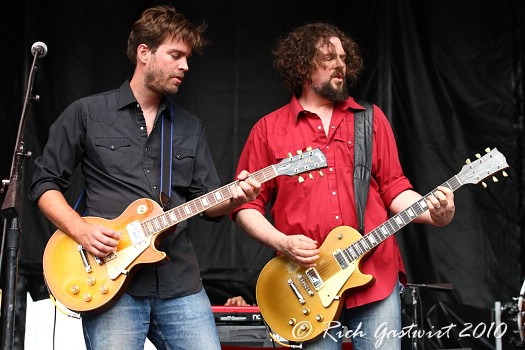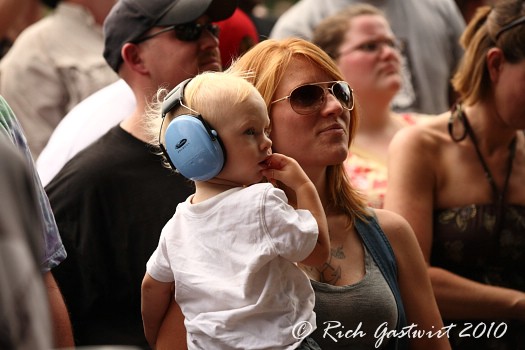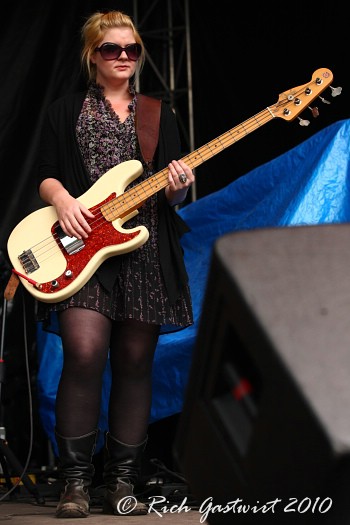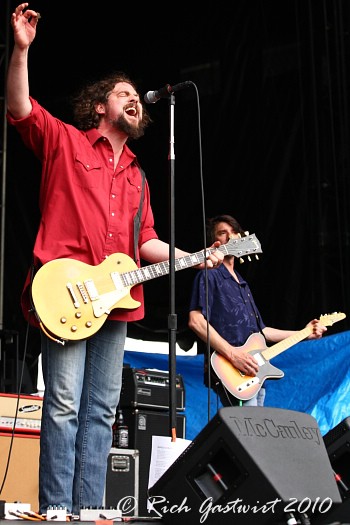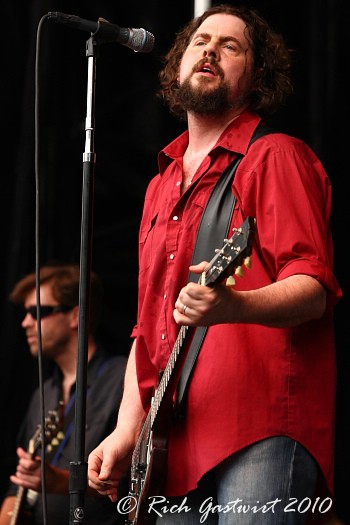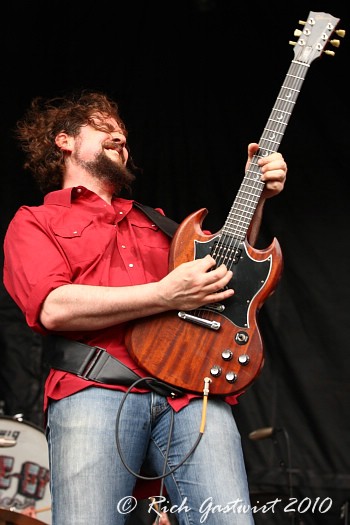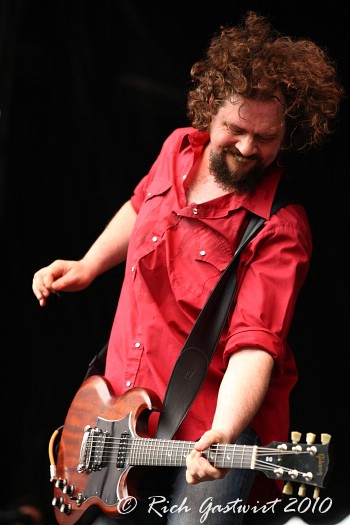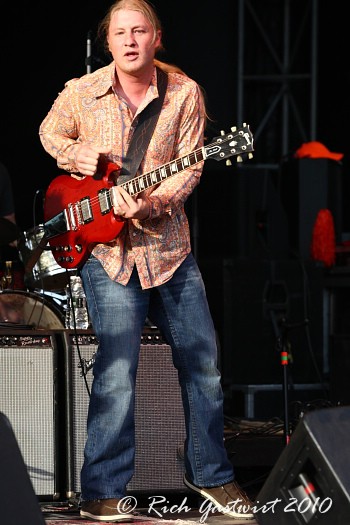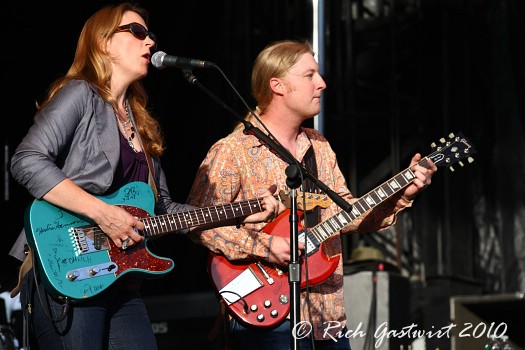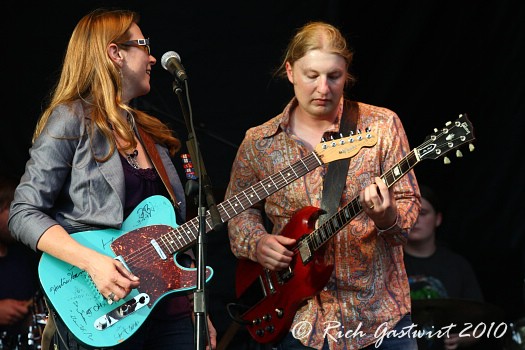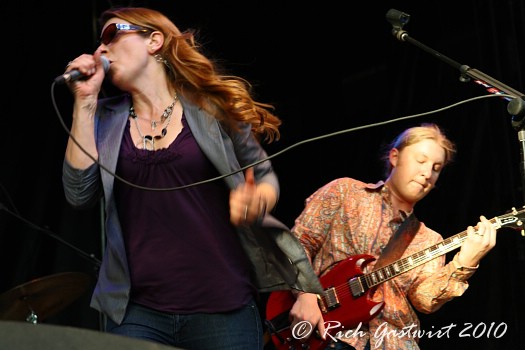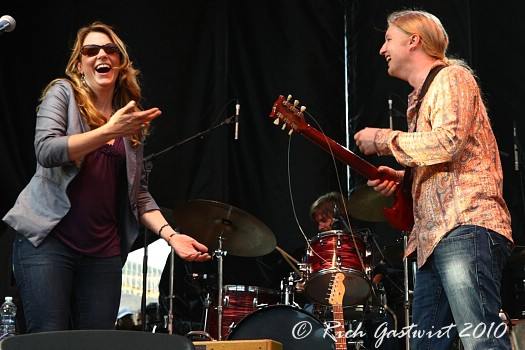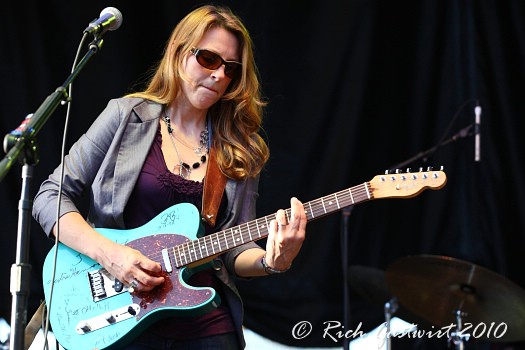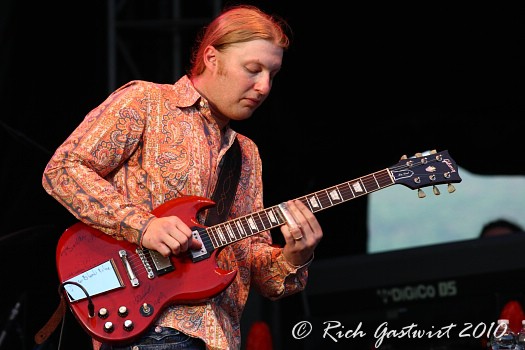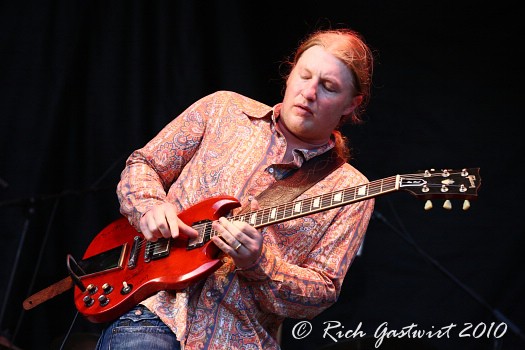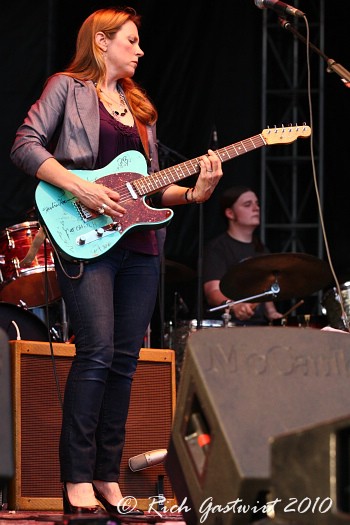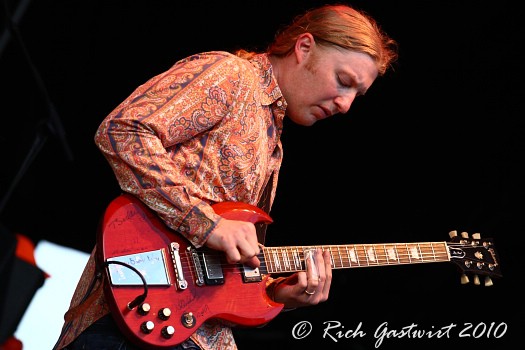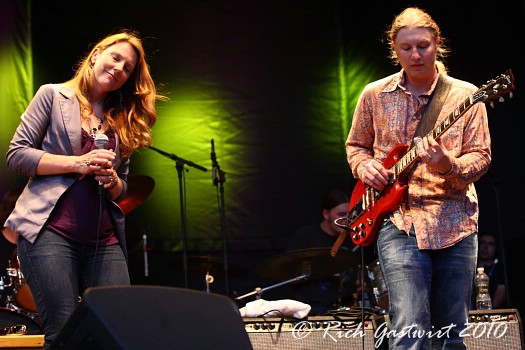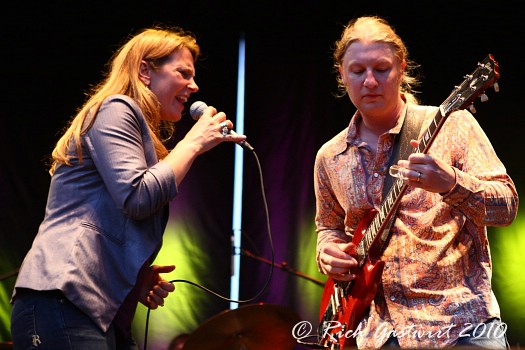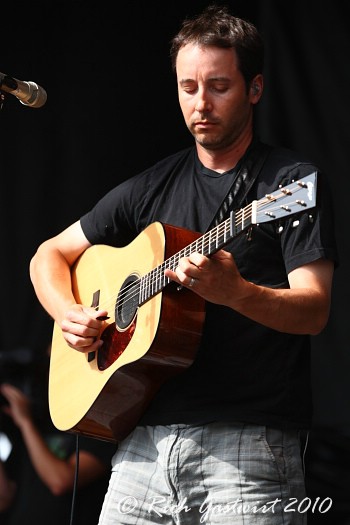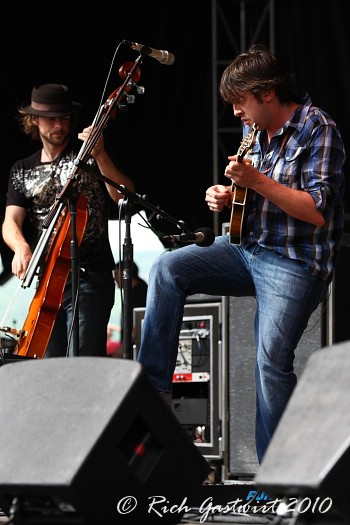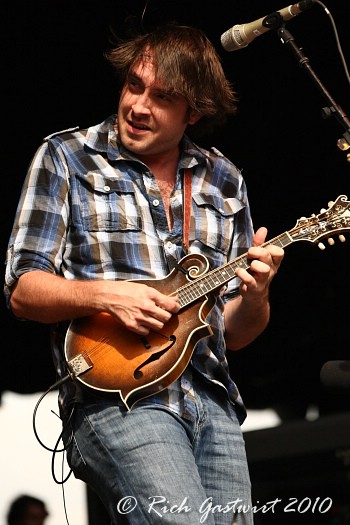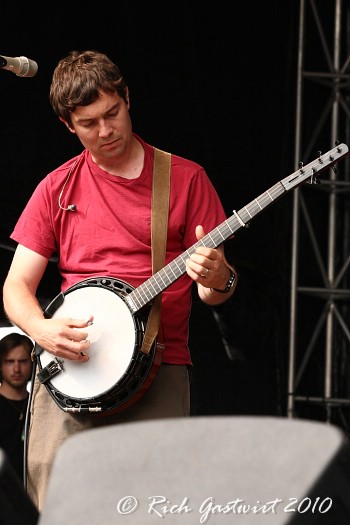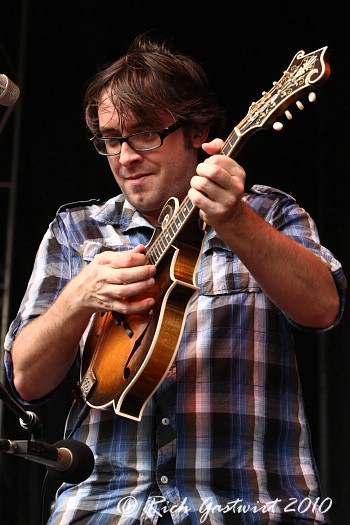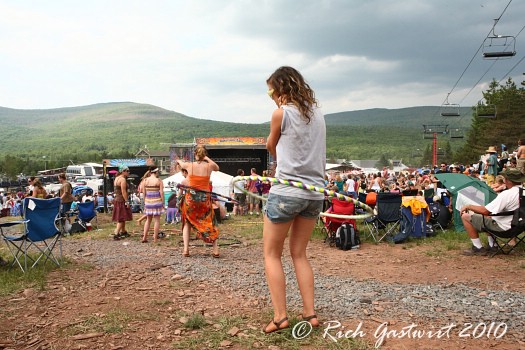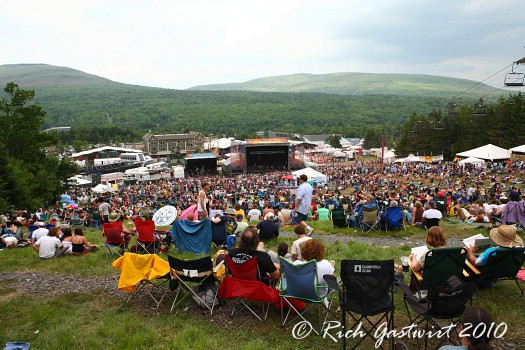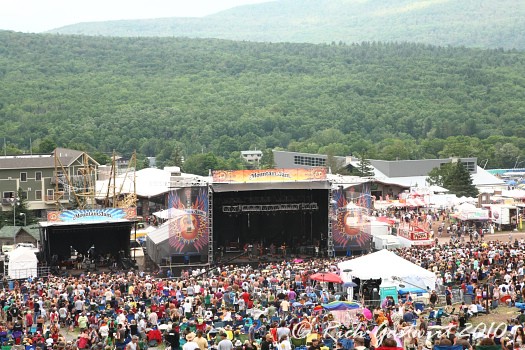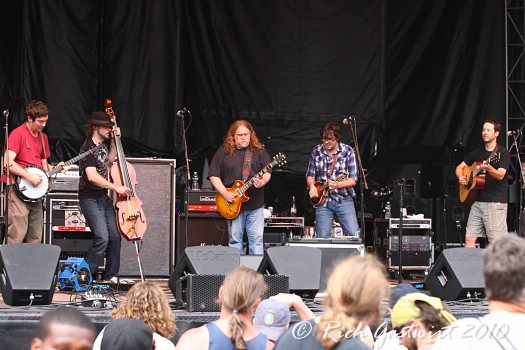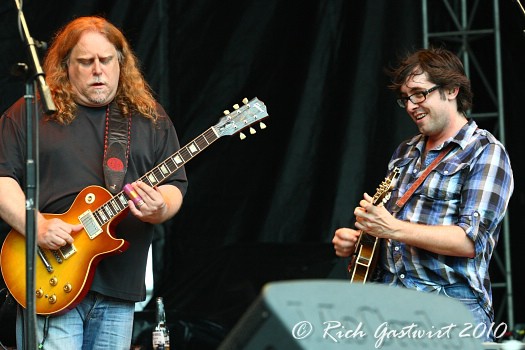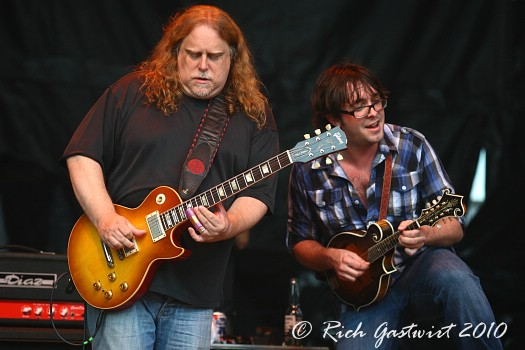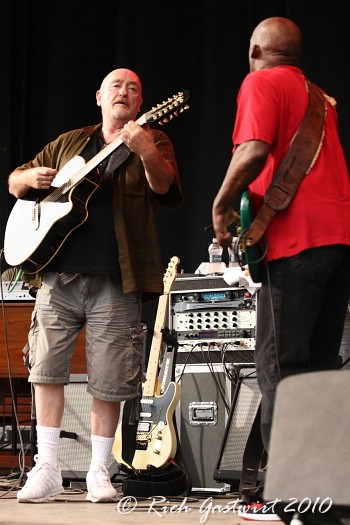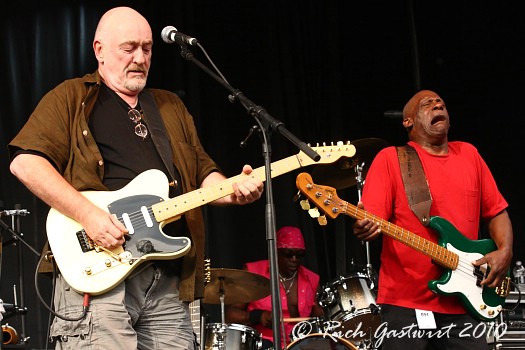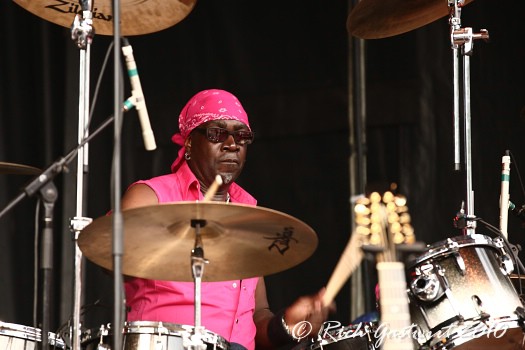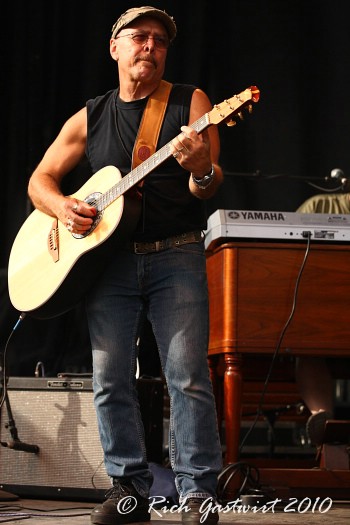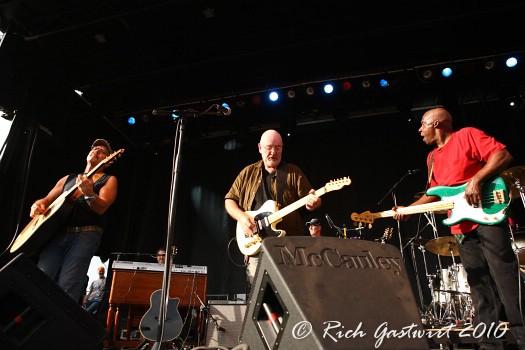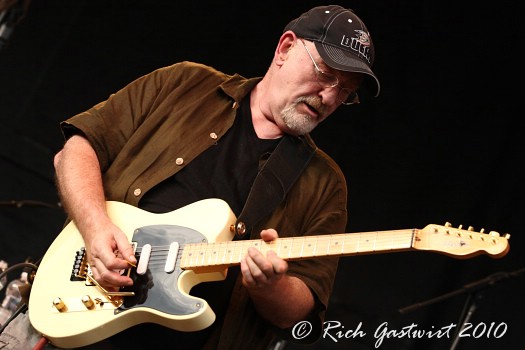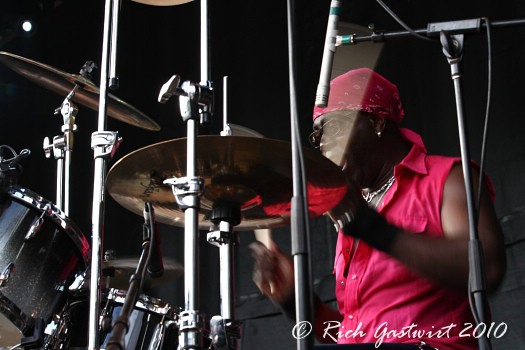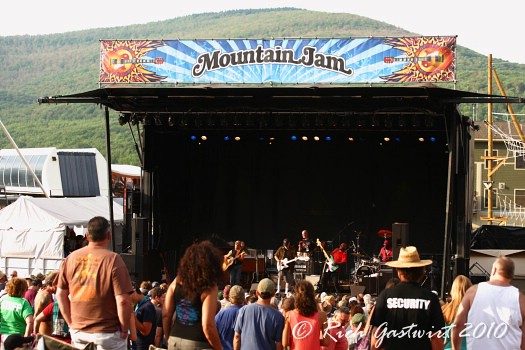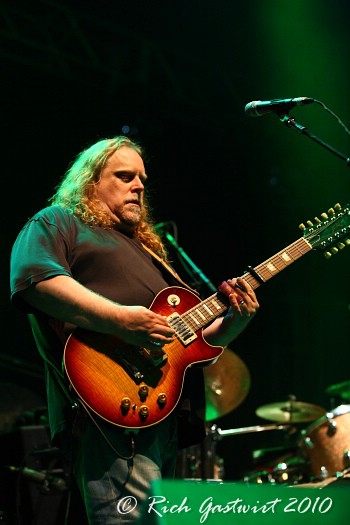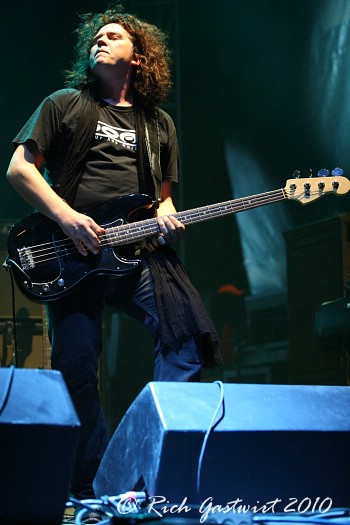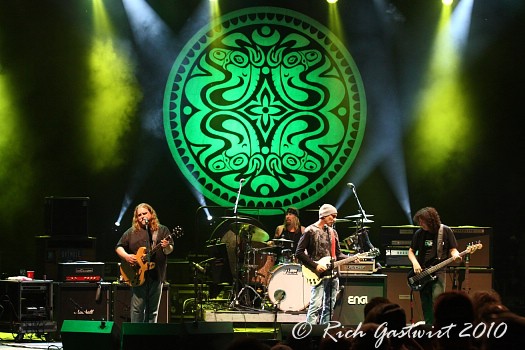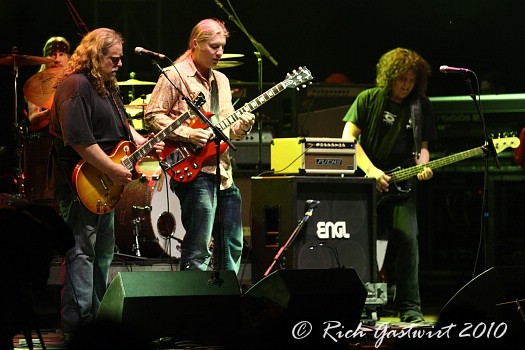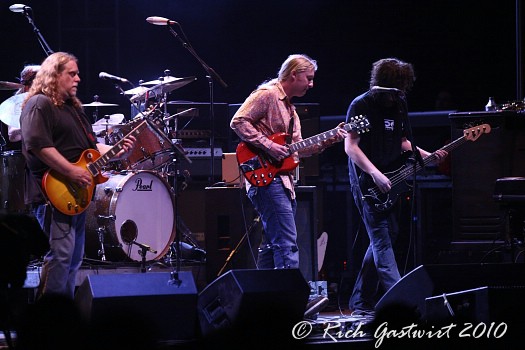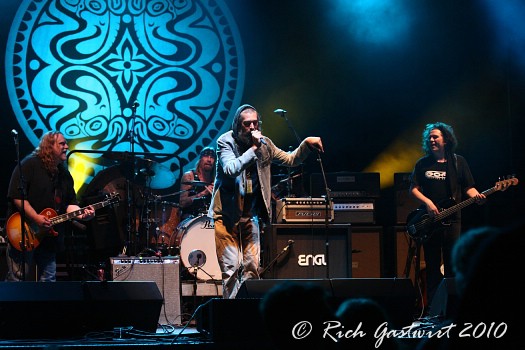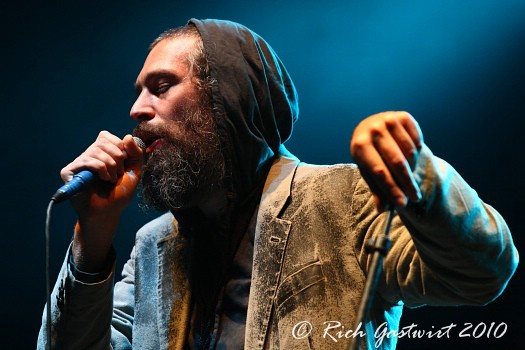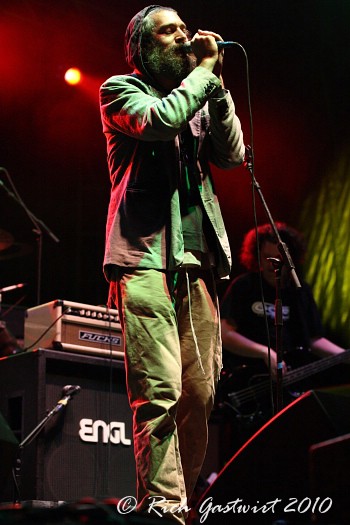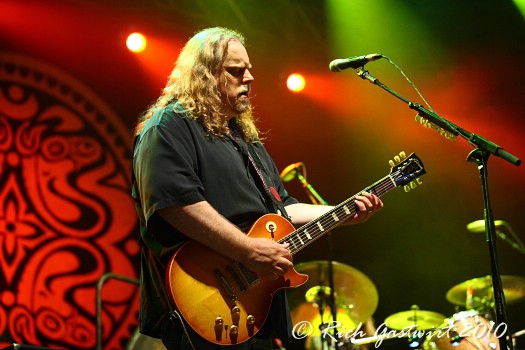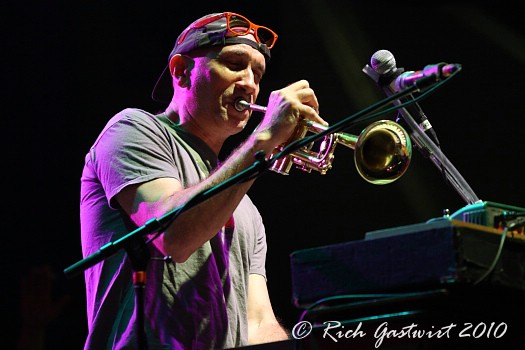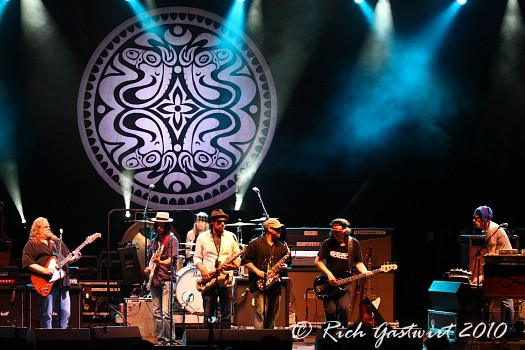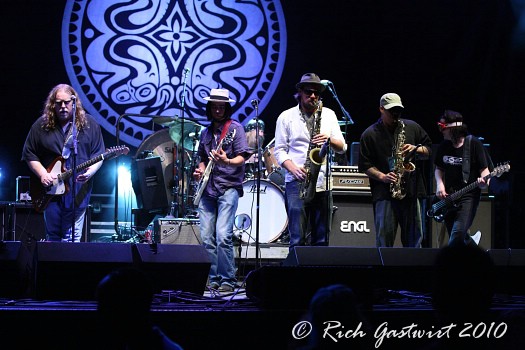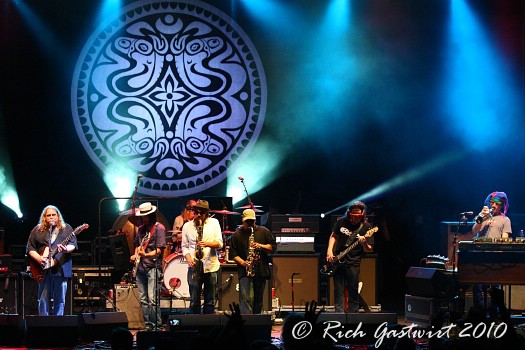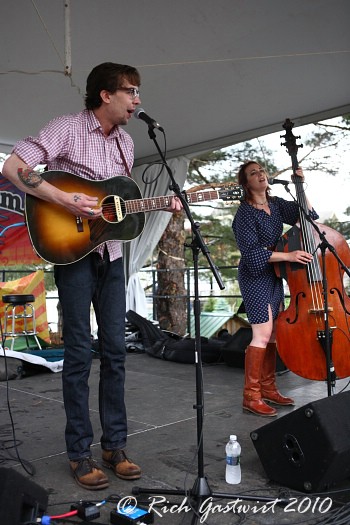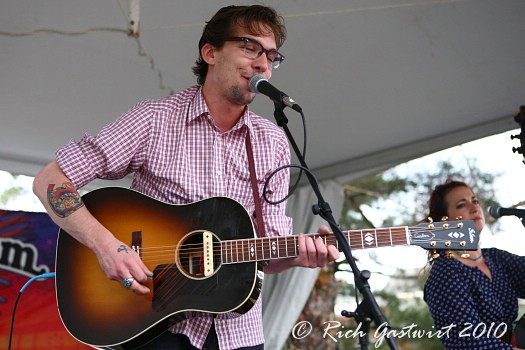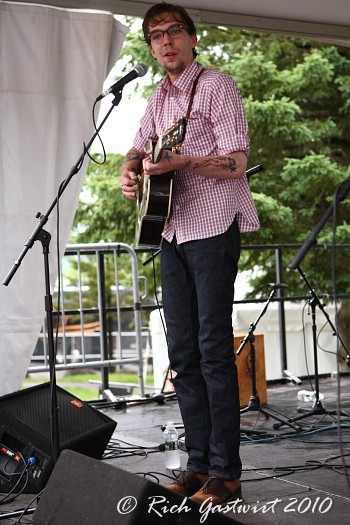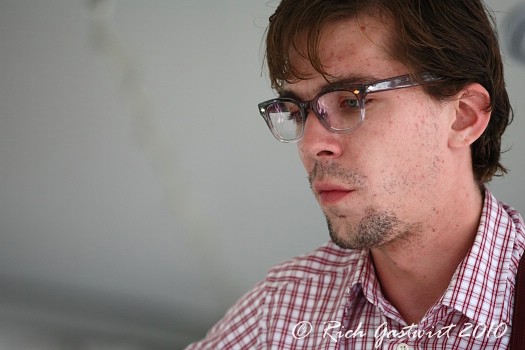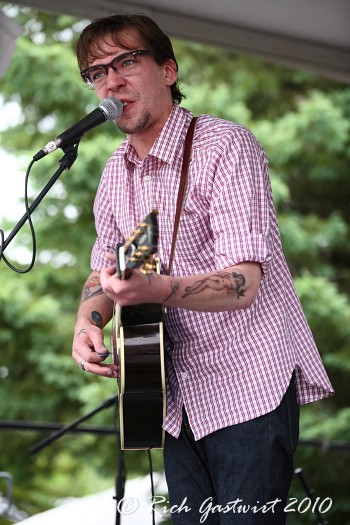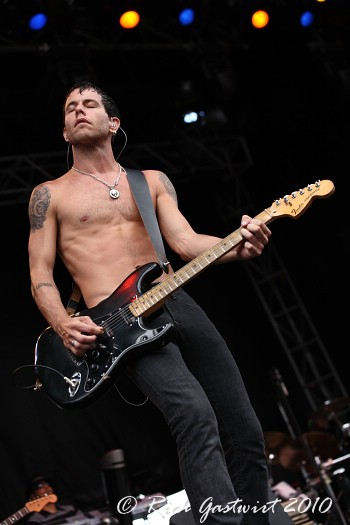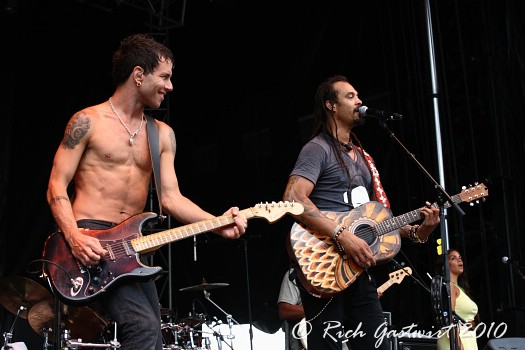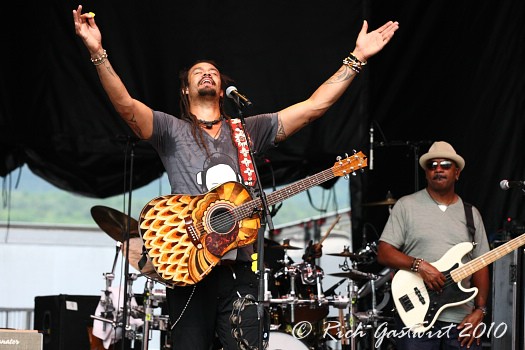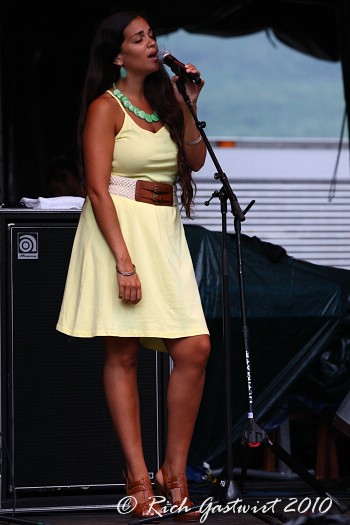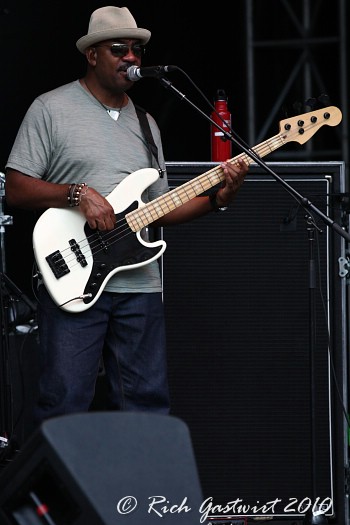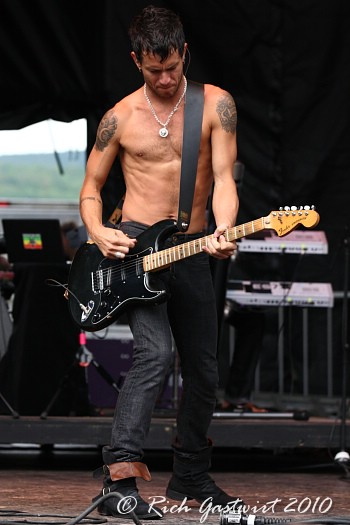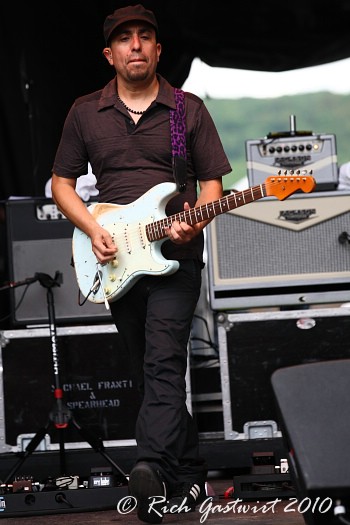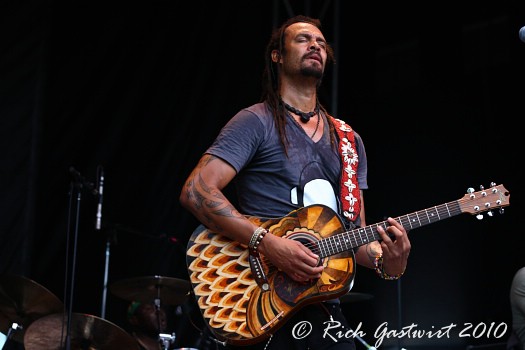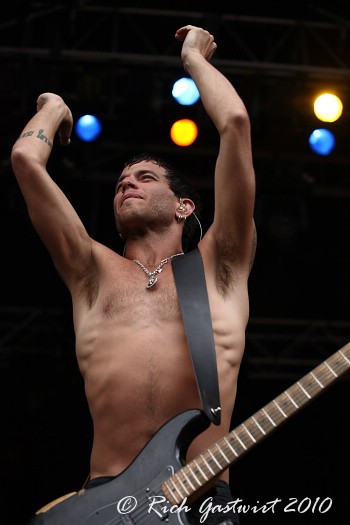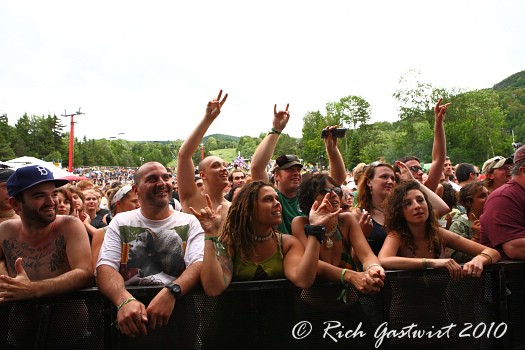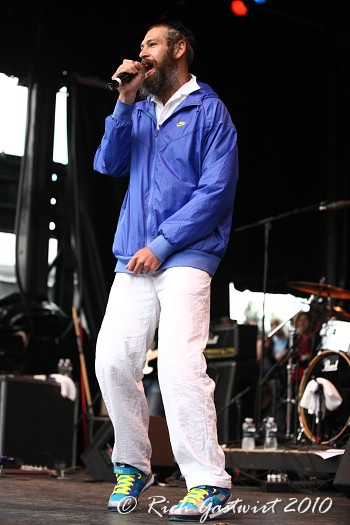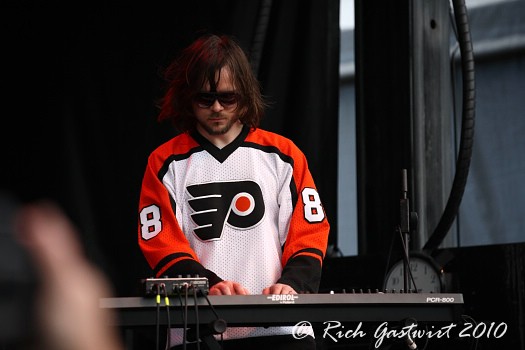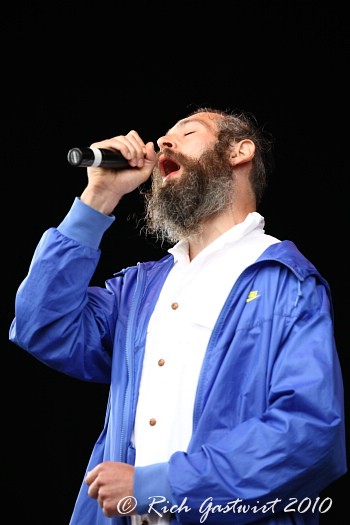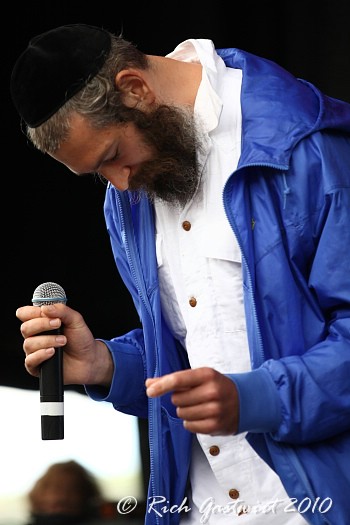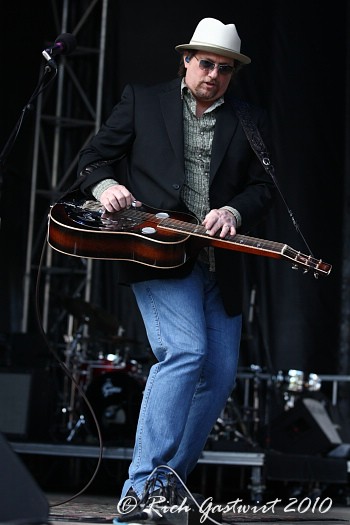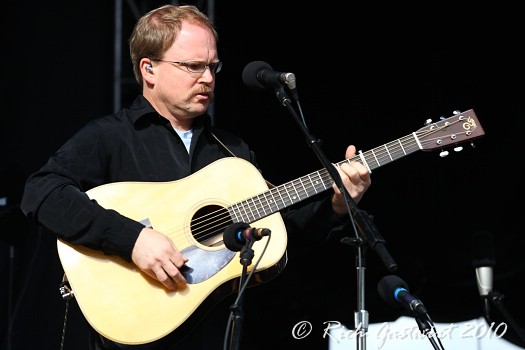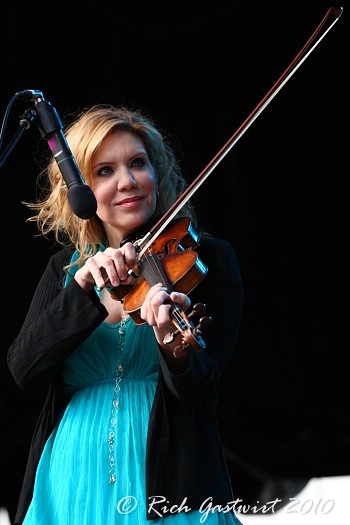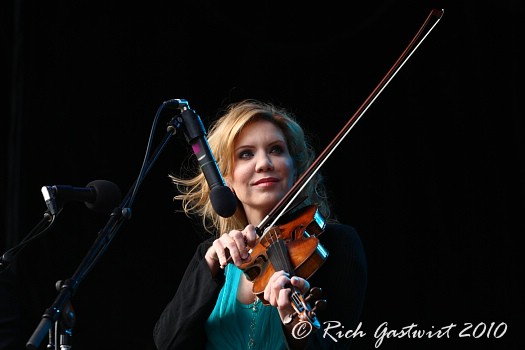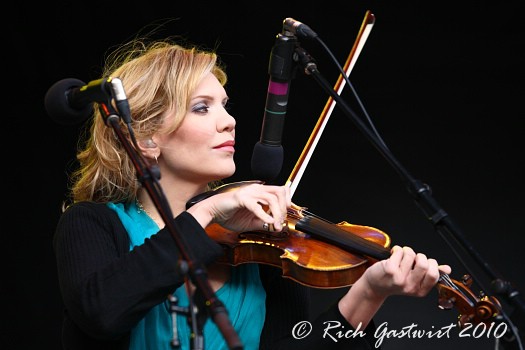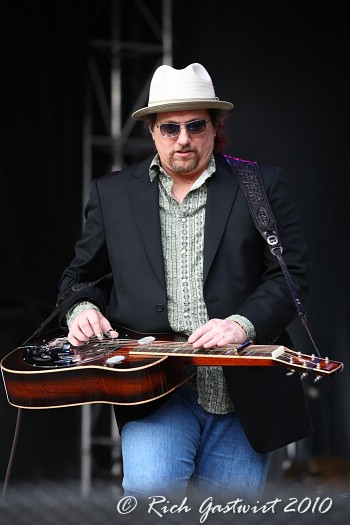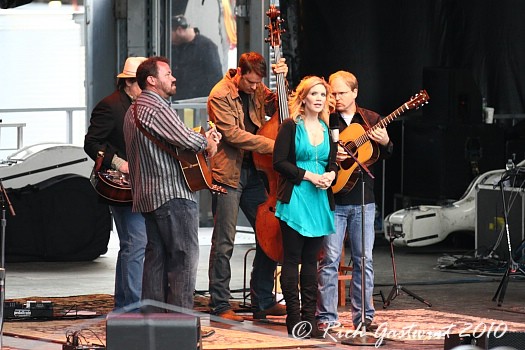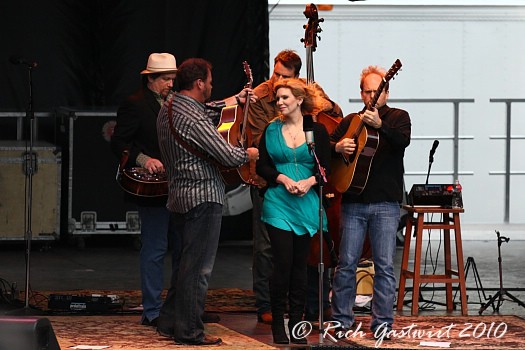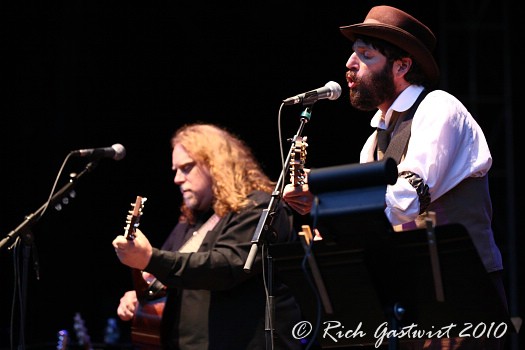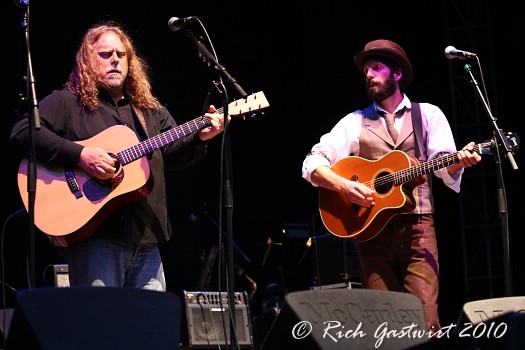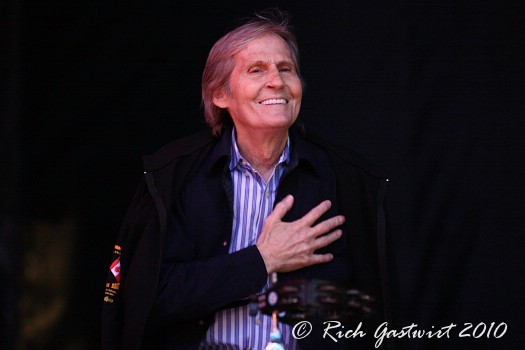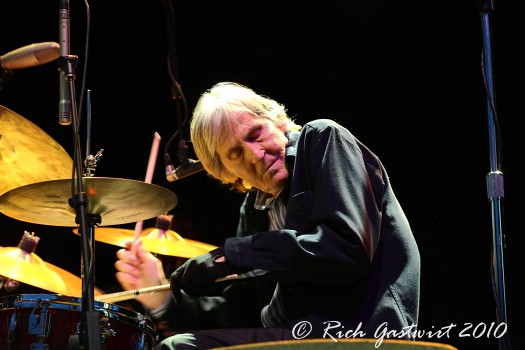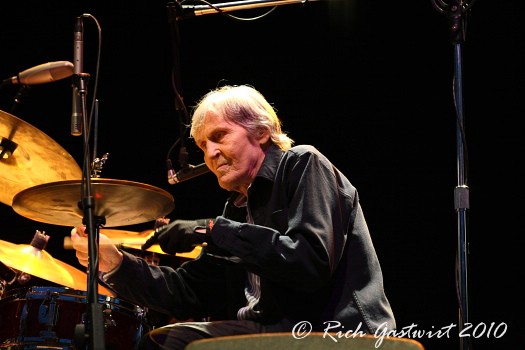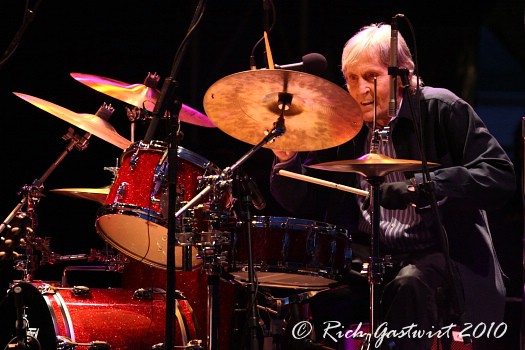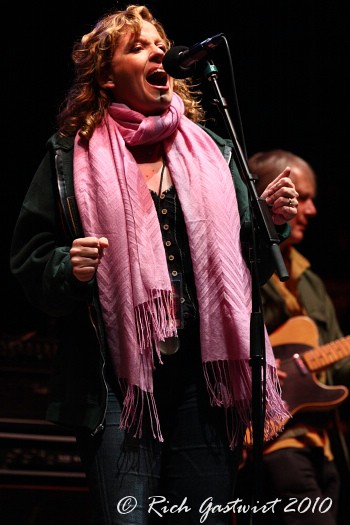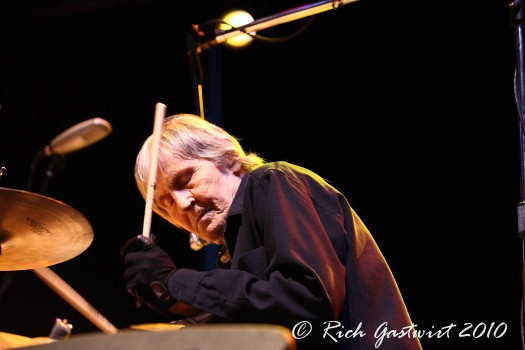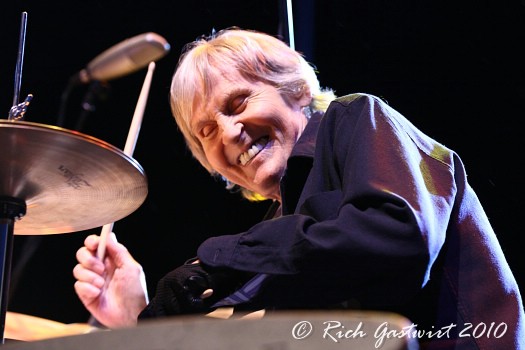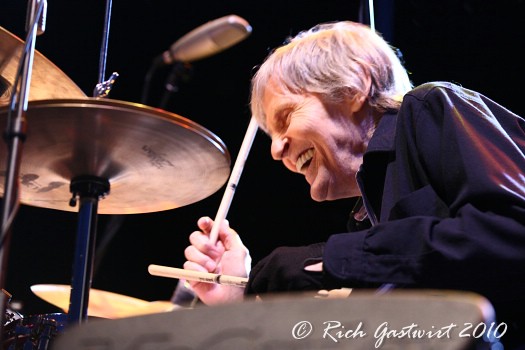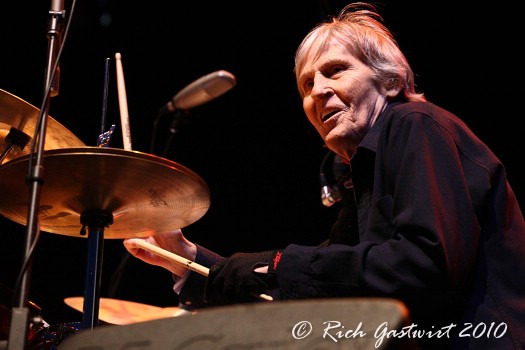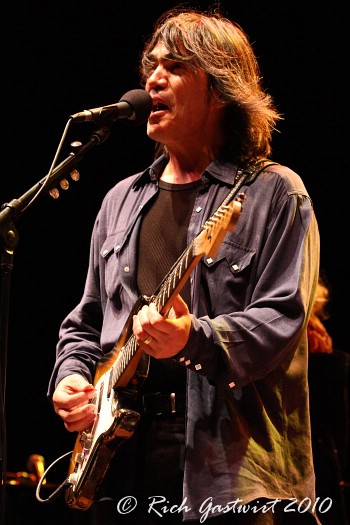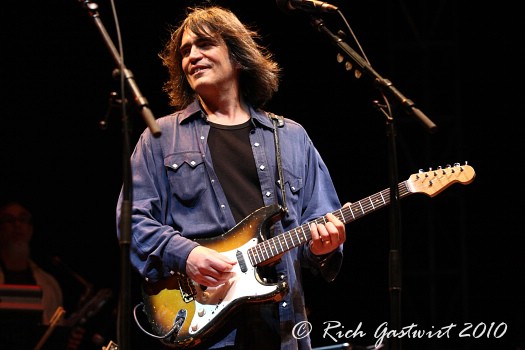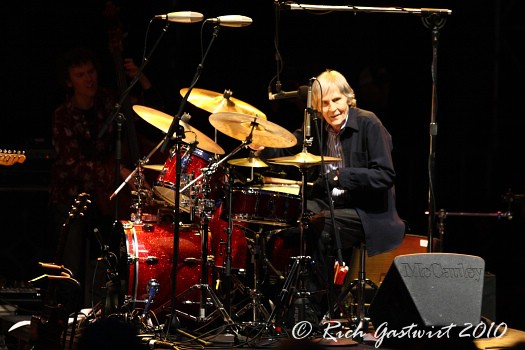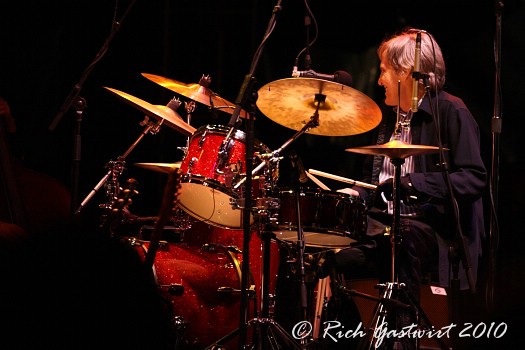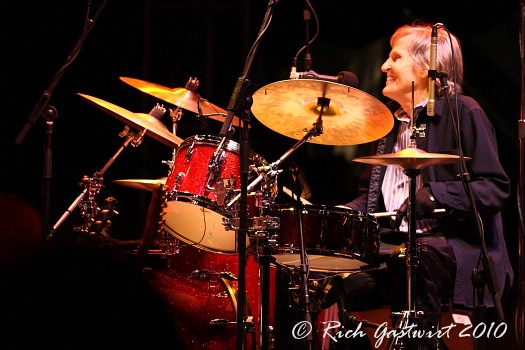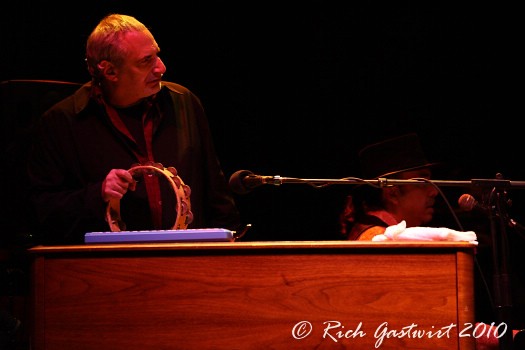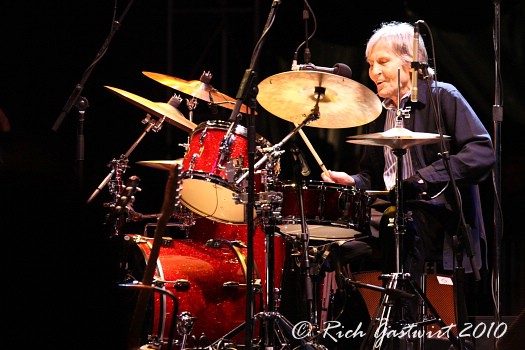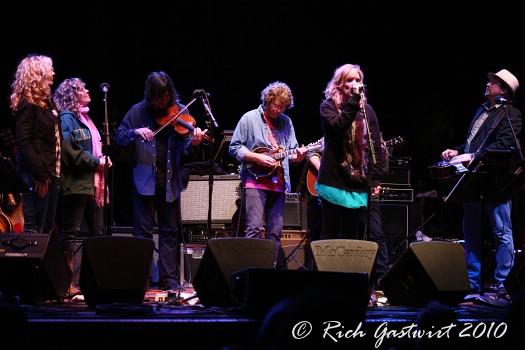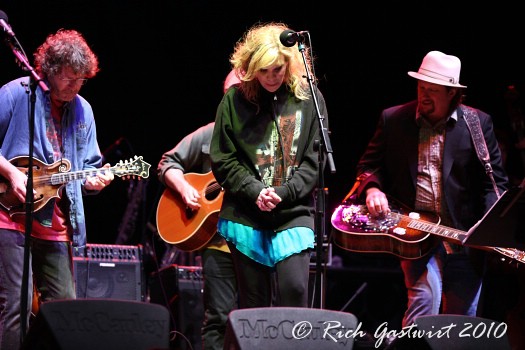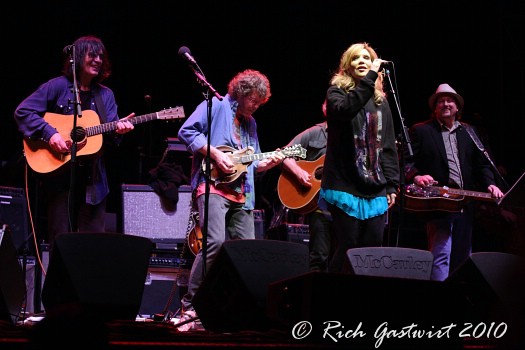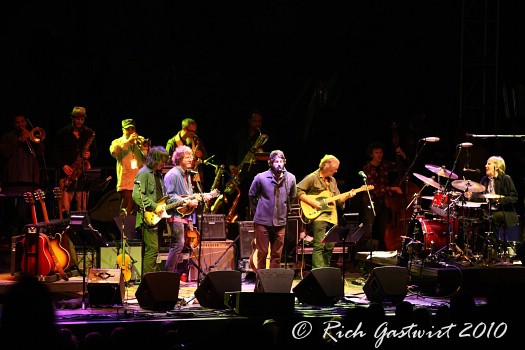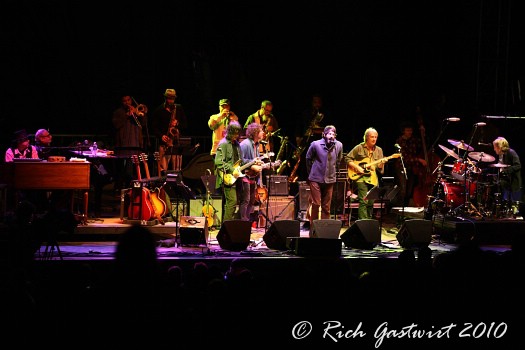 Mountain Jam began in 2005 as an intimate gathering put on by Gov't Mule guitarist Warren Haynes and Woodstock's WDST-FM radio station to celebrate their 25th anniversary. The one-day event at Hunter Mountain Ski Area in Hunter' NY brought just 4 bands to the stage. Six years later' Mountain Jam is one the premier festival in the Northeast. This past weekend a crowd of more than ten thousand music lovers returned to the Catskills for the best Mountain Jam yet.
Fans witnessed 40 hours of music over 3 days -- enjoying 50 acts on 4 stages. Haynes again led the way' taking Gov't Mule to the main stage for 2 nights of heavy funk and blues rock. Mule's sets at Mountain Jam build energy with each song played and typically peak during Saturday evening's second set. With the crowd slipping their way back from the camping area' Mule began a slinky dub-style beat that slowly took shape until Warren proclaimed' "Some people call me the Space Cowboy'" to the cheers of thousands that recognized "The Joker." The iconic Steve Miller Band cover featured a guest appearance by Matisyahu and set the tone for one of the more enjoyable sets of the weekend. Decorated with covers and multiple special guests' the slopes of Hunter Mountain were drenched in an island-dub version of Led Zeppelin's "D'yer Maker" which was placed within Mule's "Frozen Fear" off of their 2009 studio album By a Thread. Warren Haynes got a chance to show why Rolling Stone Magazine named him the 23rd greatest guitarist of all-time when he took Neil Young's "Rockin in the Free World" for a ride that included Jimi Hendrix's "Machine Gun." For the second straight night' Matt Abts offered an intricate drum solo that allowed the band to chart a course for the rest of the set' which according to Haynes' would be "a party from here on out." The horn section from Lettuce appeared for the first of three Rolling Stones covers ("The Spider & The Fly"). Jackie Greene added harmonica to "Ventilator Blues" and played guitar for a smoking version of "Monkey Man." For the encore' Gov't Mule performed stellar renditions of Pearl Jam's "Black" from their classic 1991 album Ten' and Aerosmith's "Train Kept A Rollin'."
Mountain Jam this year' for the first time' featured late-night performances on the outdoor stage. If the steep terrain didn't wear you out and you had the stamina to make it through Gov't Mule without tiring' you were treated to amazing performances by Les Claypool (Friday) and Dark Star Orchestra (Saturday).
Friday afternoon' while the campgrounds filled and friends connected on the slopes' Vermont's newest starlet showcased her band's funky blues' soul' and rock from the main stage. Grace Potter & The Nocturnals performed songs from their new self-titled studio album' including "Goodbye Kiss'" "Oasis'" and the radio-friendly single "Tiny Light." Grace danced and stomped around the stage often times handling a tambourine while her colorful dress shimmered in the sun. The adoring crowd was treated to a full-band drum session that picked up the energy for the next act on the west stage: reggae legends Toots & the Maytals.
Later that evening' Grace would return to the main stage with Warren Haynes and Gov't Mule for an impressive version of Fleetwood Mac's "Gold Dust Woman" late in their second set. Mule's Friday evening show was a treat of classic Mule originals ("Thorazine Shuffle'" "Monkey Hill'" "World Gone Wild") and covers of Pink Floyd' The Beatles' and Nirvana. Bassist extraordinaire Les Claypool warmed up for his late-night performance by jamming with Mule on "Greasy Granny's Gopher Gravy Part 1 & 2'" a song not played in about six years according to Haynes.
By Saturday afternoon' crowds of thousands had experienced how the natural shape and slope of the ski mountain makes for a great' natural amphitheater with fantastic sightlines. The Awareness Village & Stage' Kids Tent and Mid-Mountain Zipline are all great examples of the attractions for patrons all weekend. The amenities at Hunter Mountain Ski Area consist of indoor restroom facilities' a large' full-service bar and lounge area' restaurants and an indoor concert stage.
The first full day of music started on the main stage with the contagious' eclectic styles of Zach Deputy. Hailing from Savannah' Georgia and making his Mountain Jam debut' Zach impressed and captivated the masses with his "earthy blues' roots-rock and soul with hip-hop beats." Zach played guitar and looped his amazing vocal talents to layer his sound that fill the mountainside on "Lincoln Continental." His set had fans buzzing all afternoon. That is impressive considering the acts that followed Zach were London Souls' one of New York City's best-kept secrets since 2008; Mountain Jam vets Drive-By-Truckers featuring Paterson & David Hood clad in classic denim; bluegrass jam-rockers Yonder Mountain String Band.
Dave Mason and his band were one of the welcome surprises of the weekend. The former Traffic guitarist and Rock & Roll Hall of Famer gave the mountain an unmistakable seventies vibe. "Feelin' Alright" had the crowd singing along and was a perfect observation of the mood cast on the hillside.

Derek Trucks and Susan Tedeschi Band followed on the main stage while New England rockers' The Brew let the jams flow inside the lodge on Colonel's Hall stage. Warren Haynes jammed with Trucks and then later on Trucks would join Gov't Mule for an extended jam session on "King of Bird."
Sunday at Mountain Jam began with a light drizzle' and carried a frightening forecast. Severe weather threatened all day and isolated storms rolled through the Catskills. As was the case most of the weekend' the options for festival-goers were fool-proof. Michael Franti played a short acoustic set for an intimate crowd on the Awareness Village stage while creative UK artists One EskimO fed into an enjoyable set by ALO. Zach Gill sung a lively version of "Eye Of The Tiger" before Jackie Greene added harmonica to the ALO song "Roses & Clover."
Michael Franti & Spearhead's performance at a festival is often one of the highlights. Their electric and spirited show fuels the crowd with energy that gets the mountain jumping in unison. Franti seemed to control the elements' daring to "See if we can make it rain!" That was all it took for a strong downpour to delay the music for about 20 minutes and force fans to run for cover. Soon Michael appeared playing bongos and urged the throngs to return. He ventured through the crowd and sung "Hey Hey Hey" which was a memorable moment.
The reggae inspired afternoon continued when Matisyahu performed his funky break-beat reggae style show backed by Dub Trio. Some fans were treated to one of this year's buzz bands' The McLovins who were ripping up fresh tunes in the base lodge. Followed by the Jamie McLean Band' the crowd seeking shelter from the gusty wind and chilled temperatures was definitely grooving to his Americana rock' soul and funk.
Allison Krauss & Union Station with Jerry Douglas soothed and warmed the outside audience with beautiful bluegrass-country songs that showcased Krauss on fiddle and vocals. The sound of their music could have been especially crafted for taking in the views from Hunter's slope.

Prior to the finale event of the festival' Warren Haynes carried out his guitar and called on Ray LaMontagne for a duet.
related articles
Shows: Yonder Mountain String Band
Shows: Grand Point North 2014
Shows: Catskill Chill 2014
Shows: Gov't Mule
Shows: Gov't Mule + Soulive
More on:
Jackie Greene
,
Trombone Shorty
,
The McLovins
,
Levon Helm
,
Toots and the Maytals
,
Avett Brothers
,
Gov't Mule
,
Dave Mason
,
Yonder Mountain String Band
,
Justin Townes Earle
,
Dave Mason
,
Lettuce
,
Matisyahu
,
Michael Franti and Spearhead
,
Grace Potter and the Nocturnals
,
Derek Trucks
,
Derek Trucks & Susan Tedeschi Band